Tommy Bahama
Maritime For Him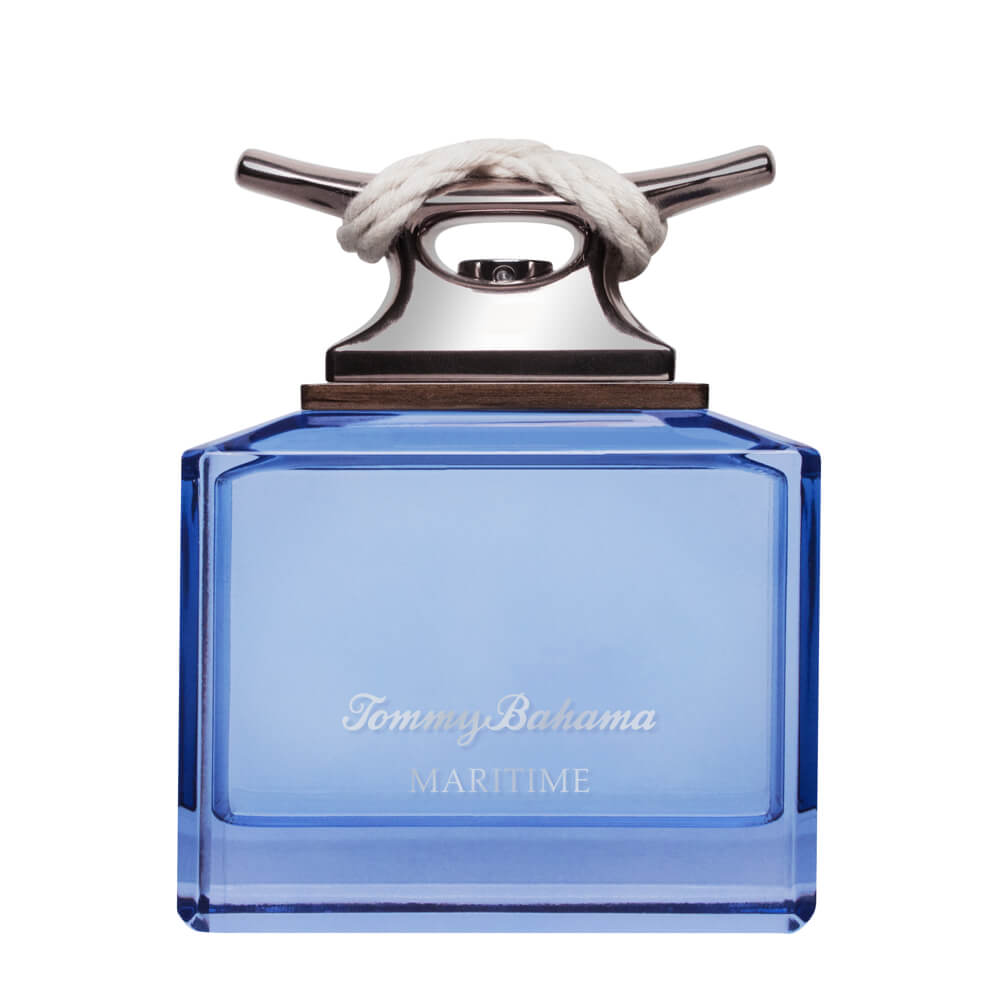 Get a 30-day supply of Maritime For Him
for
$
14.95
Notify me once this scent is available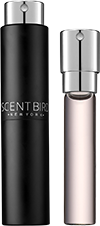 0.27 oz subscription

0.27 oz a la carte
Share and earn free perfume
Notes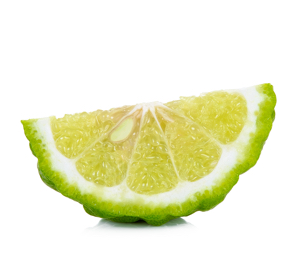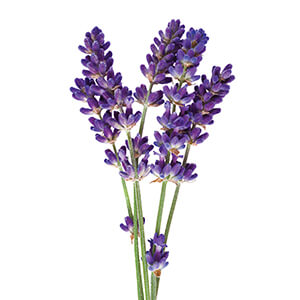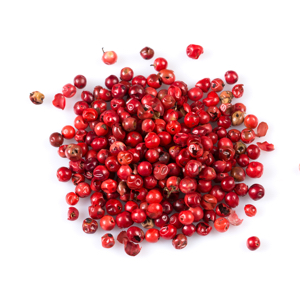 Description
Drawing inspiration from the pleasure and adventure of sailing, Tommy Bahama Maritime is a fresh, invigorating fragrance. Bergamot, lavender and clary sage are followed by smoothing notes of violet leaf and geranium. Woods, musk and moss creat a scent reminiscent of sea air.
You may also like
Maritime For Him by Tommy Bahama Reviews
11/15/2017
Not a bad scent but definitely not what I was looking for
11/11/2017
Agreed, it smelled water down, not an excellent first choice.
11/11/2017
New to Scentbird I decided to go with Tommy Bahama for my 1st and I like it, could possibly buy a 4 oz bottle in the future.
11/07/2017
Absolutely fabulous!! I get so many compliments when I wear this cologne at work!! I love it!!!
11/05/2017
This was my first selection I picked randomly... And I like it. It smells similar to something else I've in passing smelled but I can't place it. Still all in all a great scent. I wished it last a bit longer perhaps. But that's not a deal breaker. 👌🏾
11/04/2017
This was the first suggestion after I took the quiz for recommendations. I thoroughly enjoy this scent, it's light and aired out but lingers all day after only a spritz or two.
11/03/2017
It smells like ambercrombie
11/03/2017
I get so many compliments on this - smells great.
11/02/2017
I have really enjoyed this scent. It is a nice fresh scent. I can put this on in the morning before I go to work and am able to smell it when I get home from work 9 hours later.
11/02/2017
Smells great strong manly smell
10/31/2017
Smelled great. Wife enjoy it...although not as many compliments as i was expecting. Still very enjoyable though.
10/31/2017
Smells really good kind of reminds me of a cologne I had in highschool that got discontinued. It was my favorite cologne too so that's deffinitely a positive.
10/31/2017
Overall smell was nice just smelled very watered down. Didn't last long.
10/31/2017
Calm not to overpowering smells great!
10/30/2017
It's calm... soft... not to powering...
10/28/2017
This scent is way too woodsy for me, so I gave it to my 87 year old grandpa, he loves it!
10/28/2017
Never received this sent. Was sent some other random cologne. The one i received was awful smelling.
10/28/2017
Great fragrance. It's light, yet poignant. Leaving you with a hint of masculinity and a desire to experience it again...a yearning for more.
10/27/2017
It wasn't wasn't up to par with the description
10/27/2017
Great fragrance very different from the ones I usually get but it grew on me it got plenty of compliments as well
10/27/2017
This was my first order and I actually broke it first time I spryed myself. I called up customer service told them what happened and they sent me a new one. I love this smell best one yet and I love the customer service! Great job guys!
10/27/2017
Tommy Bahama Maritime For Him is my favorite fragrance thus far. Somehow it has a very southern smell to it. It reminds me of home.
10/26/2017
Really good actually, got a lot of compliments definitely buying
10/26/2017
Very fresh scent. My girlfriend loves it. The smell goes away kinda quick. So I do 4-5 sprays. Strong for the first hour which is okay because it's not overly powerful, but then after that it'll last all day. Got a couple compliments the first day I wore it. Would consider buying an actual bottle of this
10/26/2017
I have never tried Tommy Bahama before but glad I did. My wife loves it and I'm 36. My 15 year old son uses it all the time.
10/25/2017
This is by far one of the best Scents I have ever wore. I have received more compliments from this than any of my Bond No. 9 fragrances. This is truly a hidden gem.
10/24/2017
I enjoyed this scent. Excited for the next one!!!!
10/23/2017
It's a classy, spicy scent that I got for my husband. He likes this one the most so far.
10/23/2017
Great scent. Nice and fresh. Although it does remind me of walking past Abercrombe at the mall its not a horrible scent.
10/22/2017
When Axe body spray first became a thing, there was a scent called Orion. As a teenager I wore this scent once or twice. This cologne bares a striking resemblance to it. As a 33 year old man, I prefer something a bit more mature. Don't get me wrong, I would consider this cologne to be a step or 2 above that of Axe body spray but I'm hoping that the other 3 colognes from Tommy Bahama that I have in my que can offer me something that doesn't remind my girlfriend of her high school boyfriend.
10/18/2017
I really loved this scent. It was fresh and light, which was perfect for the warmer weather I was wearing it in. I definitely would not wear this scent in the colder months, however, it might turn into one of my summer staples in the future.
10/17/2017
Perfect. I'm a senior in high school and I used this as my daily cologne. People around me went nuts. Girls, "You smell really good." Guys, "Bro, what are you wearing??" Teachers, "You smell very mature today Jorge, like a real gentleman." Seriously recommend this as a daily cologne.
10/17/2017
Wow.... That's all I can say! This smells phenomenal! Clean masculine and sexy this is without a doubt a winner I'm buying the bottle.
10/13/2017
Has a clean smell wife seems to like it
10/08/2017
I love the fragrance. I'm going to get a bigger one.
10/07/2017
Smells fresh and even sexy. I know you ask how does sexy smell? But just picture a nice looking guy passing by you and his scent attracts your nose..
10/04/2017
It smells very good, very fresh good for summer!
10/02/2017
Smells great. Clean and fresh.
09/30/2017
I think it smells great but it isn't very strong and doesn't last very long...
09/28/2017
Smells incredible. Not too strong. Clean, unique and fresh.
09/28/2017
This is my favorite of all the fragrances thus far. Hope to receive similar fragrances forthgoing.
09/27/2017
This is my favourite summer scent.
09/26/2017
It got home today and it smells GREAT
09/25/2017
The freshest smell I've received yet!
09/22/2017
Smelled really good and lasts a long time, can't wait to try the next tommy Bahama
09/21/2017
Great smell, not to strong but also not to weak. Last quite a while on the pulse points. I would check this again.
09/21/2017
By far one of my favorites . Received tons of compliments on it and just purchased more. I just wish it lasted longer.
09/20/2017
Just got this as my first scent today and I enjoy it. I wish it were a tad bit stronger, but it still does the job. Definitely gonna choose this again when it runs out.
09/15/2017
Ninth scent. This scent is what I wanted to smell like when I was in Middle School and early High School. It's not too heavy nor too light; it's in the middle. Sporty and masculine for sure. It's also pretty citrusy to me, but has some undertones of clean and even smaller amounts of spice. Not a bad smell, but a little on the young side to me.
09/12/2017
I really appreciate the scent of maritime for him is a long lasting fragrance the make you smell great and make people head turn at you
09/11/2017
I really like the smell of this one. The scent usually lasts all day.
09/10/2017
This one's great! Kinda high note smelling, fresh, clean. That guy sailing a big expensive boat. I don't remember how long it lasts through the day..
09/07/2017
The smell didn't last long but it does smell great
09/05/2017
Great smelling cologne. However scent didn't last long. Not sure I'd want to buy this one.
09/04/2017
Loved the smell and wasn't too strong for work day
09/02/2017
I loved the smell of this cologne.
09/01/2017
This is a great smelling cologne. It's very light, but it lasts for a while. I've received several compliments from women.
09/01/2017
I really like this one. It seems to only last for about 4 hours. Nothing that another spray wont fix! :) But Ive gotten a lot of complements on it already! Smells excellent!
09/01/2017
I love this scent !!!!
09/01/2017
very nice smell
08/31/2017
It smells great every I know likes the fragrance
08/31/2017
Wasn't a bad scent, it was just not sweet enough for me. Just a squirt or 2 goes along way, but it's not to powerful once it settles. It's a very clean smelling scent.
08/31/2017
Not what was ordered, not even close. I canceled membership. Smelled good, but not what I wanted.
08/31/2017
I really enjoyed this one. It kind of reminds me of Abercrombie... My wife loves it.
08/31/2017
Not my thing. Too strong, too synthetic.
08/31/2017
It was the exact same fragrance I received in July! This is not good.
08/30/2017
my wife's favorite so far! a touch of fruit but manly
08/30/2017
airy and fresh
08/28/2017
It's a great fresh and clean smell! When you walk by someone that you're interested in, or you want to been noticed there's no better way than to give a clean sensation about your self. But it's also strong so just a little hint and they've bit the hook.
08/28/2017
smells great cant go wrong with it 👍🏽
08/27/2017
Too strong. Don't care for it. Would rather have a fresh scent like Malin+Goetz or Acqua Di Parma
08/25/2017
Loved the smell, not too strong and not too weak.
08/24/2017
All I have to say is WOW!!!This might the best scent I've gotten so far. I love the fresh and manly smell. I would definitely will be getting more and definitely recommend this cologne to everyone I give this cologne 100/100
08/24/2017
I really love this scent. When I initially sprayed it on I thought it was going to be one scent and then the softer tones emerged.
08/24/2017
Nice clean and classic scent. I guess you can't go wrong with Tommy Bahama. Perfect for anywhere!
08/23/2017
Very clean scent. Perfect for the beach and a night out!
08/22/2017
Simply amazing by far my favorite so far.
08/22/2017
Very pleased with this cologne. Very calm and relaxing scent. Only down side is the scent seems to dissipate after a couple of hours. Other then that can't complain. Would definitely recommend trying if you are not already!
08/22/2017
Very nice smelling strong to last the entire day but light enough that you don't smell like whore lol
08/22/2017
With this being my first Scentbird month I was very happy with the cologne I received. It has a refreshing smell when I put it on in the mornings. Unfortunately I don't think it makes it to lunchtime, could be that I am use to it by then.
08/17/2017
I really enjoyed this scent wore it when I went out with my girlfriend for our date nights. She also loved the scent!
08/17/2017
They take your money, but I have not received any product in over 2 months now. I've wrote numerous emails to support, but I just keep getting the same emails back over and over. I keep replying to their letters, but they still have not complied with any of my requests. At first they were a very good company, then I quit for a month, and then they sent me a letter stating if I came back they would give me a half price discount for the first month, which was a lie because they took out the while $14.99 out and on top of it all, I never received the product for July. And to make everything worse, there is no phone number where you can talk to a real person. All you can do is write support, and just keep getting the same form email over and over. With no results.
08/17/2017
I wasn't ready for this scent. The second I pulled it out of the package, I fell to my knees and wept tears of pure joy... I mean bled from my eyes. I pretty much then BATHED in this beautiful liquid gold and my max squat increased by 200lbs. I wiped the whiskey and cocaine from my faces looked in the mirror and in my reflection, I saw him behind me. Chesty Puller, looking stern and powerful AF, he nodded, in affirmation. I then knew what I had to do. I ran to the roof of the house and jumped off, surprisingly, I didn't fall, the winds whisked me away and flew me over Iraq. The spicy pink peopercorn notes gave me the breath of fire where I regurgitated napalm all over ISIS positions, then I flew back home, where notes of bergamot turned me into a lifted and tricked out Jeep Wrangler with the doors and roof off and drove with the lavender, sage, and cedar notes to pound town.
08/16/2017
I would recommend this as a daytime scent.
08/15/2017
This item was late and was broken
08/15/2017
A lot of compliments
08/15/2017
First order from Scentbird has been a total success! Tommy Bahama's 'Maritime for Him' scent is the perfect mix of masculinity and summer. It's strong enough to require very little for a great scent that lasts typically a couple of hours into my day. I've become "Mr. Smell Good" at work.
08/14/2017
the compliments i received!!!! and i personally lovedddd this cologne!
08/12/2017
I love the smell! My wife and co-workers love it as well. Compliments all day long!!
08/11/2017
Very pleasant masculine fragrance with multiple compliments. Scent: 9/10 Longevity: 8.5/10 Sillage: 9/10
08/10/2017
This scent is great! It's really noticeable when up close and it lasts all dam day whether or not after taking a shower....and sometimes it lasts to the next day. No joke!
08/10/2017
Great cologne smells nice and fresh 👍🏻 Only problem It's don't last long
08/09/2017
Pretty average. Reminds me of one of those Curve iterations, which I haven't cared for since I was a freshman in college in 2001. I like the notes, and it sounds great on paper. But this scent has been done, and done again.
08/08/2017
Love It! So fresh and definitely makes the heads turn :)
08/07/2017
Was very pleased with this one... Got A lot of compliments...
08/06/2017
I love this one! So fresh and crisp!
08/06/2017
It smelled okay, but it didn't last more than 10 minutes. I didn't get a single compliment. By the time I got to wherever I was going the smell had faded completely by then.
08/06/2017
Best one I've gotten so far.
08/05/2017
Don't know anything. I'm still waiting for it to arrive and I guess there was a mix up at the post office.
08/05/2017
I like the scent. It smells good, but no compliments. It does not last long, but it is an EDT. Average wear at best!
08/05/2017
Wonderful scent. Absolutely loved it, not too musky not too sweet it was perfect.
08/05/2017
Love this scent light, fresh and clean.
08/05/2017
Muy fuerte pero con buena aroma
08/05/2017
I've been with scentbird for 8 months now and this is the first scent I actually bothered to review. I can not get enough of this addicting scent. I can't even show someone this months scent because they will steal a spray its just that good!
08/05/2017
Fragrance does not last long but I would give it a three heart rating.Looking for more name brand fragrances.
08/04/2017
Nice fragrance...not too strong.
08/03/2017
I LOVE the Tommy Bahama fragrance. It's fresh and I've had compliments on how good it smells.
08/03/2017
I like this one a lot. I get lots of compliments. It last about 4 hours if you just stay inside. Tends to wear off when you're out in the night.
08/02/2017
Best scent yet!!
08/02/2017
This scent is very Summery. I really like it. It brings the outside of summer along with you indoors. excellent for cologne of the month.
08/02/2017
I was actually impressed by this one however I did preview it at a department store before I got it here I feel like that's the best way to go sometimes that has a fresh clean scent not overpowering last a while I would recommend it
08/02/2017
Love this scent for all occasions!
08/02/2017
To be honest I could not really smell his cologne but everywhere I went I've got plenty of compliments describing wow now that's how a man should smell I only wish I could smell it to
08/02/2017
It's a great scent ...i love it .. one of my favorites...and my wife loves the way I smell...which is a great thing
08/01/2017
LOVE this scent! Thanks!
08/01/2017
Great scent for any occasion!
07/30/2017
This is an excellent selection for a summer scent. By far one of my favorites that I've tried and it's true to the description. I get daily compliments on how good I smell and is great for everyday and for a night out as well.
07/30/2017
Smells great. Gets lots of compliments.
07/30/2017
Great scent! My wife really loved it on me!!
07/30/2017
Great scent. Smells really good. My wife really loved it on me!!!
07/28/2017
Best scent I gotten since I started in April.
07/28/2017
I was really excited to receive this as the notes, on paper, are some of my favorite scents. However, this smells nearly identical to Legend Spirit by Montblanc, which I already own as a gift... and don't wear! Props to my wife I suppose for buying me that and nailing the notes we thought I liked. When I ordered this, I didn't realize the base notes are so similar, oh well. My wife likes it at least.
07/28/2017
It is very nice jazzy scent, but after a while mellows to a lighter tone...
07/27/2017
Best scent I have gotten so far. Smells like fresh citrus; definitely a summer scent.
07/26/2017
Smells amazing
07/25/2017
Another one!! smells great but dies quickly, it has a low lingering smell that those close will enjoy
07/24/2017
Reminds me of Abercrombie Fierce from back in the day
07/24/2017
Smell is awesome!👌🏼
07/24/2017
This is the first fragrance I received and absoutly loved it ... this is a great summer time smell great for some time out and Not much of a musky smell person but this one wasnt to strong and great on the nose. Smell dosnet stay strong all day but still get hints of fragrance on body.
07/23/2017
This is a GOOD scent. Cool and fresh is how I would describe the initial spray. However, the cool/fresh scent dies down rather quickly (but not completely) to match the warmer tones. The scent is remiscent of the cool breeze that flows onto the beach. Yet it is slightly sweeter and more fresh. Bergamot, wood, and musk linger gently in the background as the scent begins to settle. The scent lasts for four to five hours when worn on the space between the neck and chest. This is great for settings that require casual wear.
07/15/2017
Nice summer scent.
07/14/2017
I were very amaze about it but once I put some on people said that I had a good smell on I said thanks and told them that I got it from scentbird. Com.
07/13/2017
I loved the smell and my girlfriend did too. Couldn't be happier.
07/06/2017
My girl absolutely love it! And that's all I need to be satisfied!
07/05/2017
Scent is amazing and long lasting.
07/05/2017
Amazing scent!
06/30/2017
This one definetly goes in my top 10 for many reasons. Over well rounded smell, is fresh aquatic scent is just right for the perfect day out. Does have the subtle musky tone which is not over barring but just right (still gives you that man smell) 😀 The fragrance also last all day which is a plus, I will be buying the full size very soon.
06/28/2017
Right away I knew this was a scent for me. Nice herbal fresh scent. Don't need a lot.
06/26/2017
So... first impressions. Great scent!!! Its fresh, clean, and good for warm days. I like to mix it up and not wear the same cologne day in and day out, so adding this to the mix is a welcome addition. The woody notes and bergamot are the star players here. The first spray really lets you know they are front and center. The pepper note is subtle and stays in the background unlike such fragrances as Spice Bomb and Bvlgari Man in Black, which pound you with that fresh black pepper scent. On the dry down the woods take a backseat to the bergamot which tends to linger around leaving a fresh feeling still after about 2 hours of application. Best uses would be to spray right on after the shower, swimming, or at the beach. I've noticed Tommy Bahama scents in general do quite well when sprayed after a day at the pool. Gripes? Longevity... If you want a freshie style cologne that takes a licking and keeps kicking all day, try Zegna Uomo. This juice will probably fade to the background after about 4 hours leaving only a skin scent. This might not be all bad as this stuff could become a little cloying in large extended doses. I give it 4 stars, would give it 4.5 if I could.
06/04/2017
Nice clean scent, but not my favorite from Tommy Bahama!
06/02/2017
It's not my favorite, clean, fresh, citrusy, but doesn't last long. Wants to be CK1, but misses by a mile.
06/02/2017
its ok had better but not disappointed
04/29/2017
Nice clean and casual scent