Tommy Bahama
Island Life for Him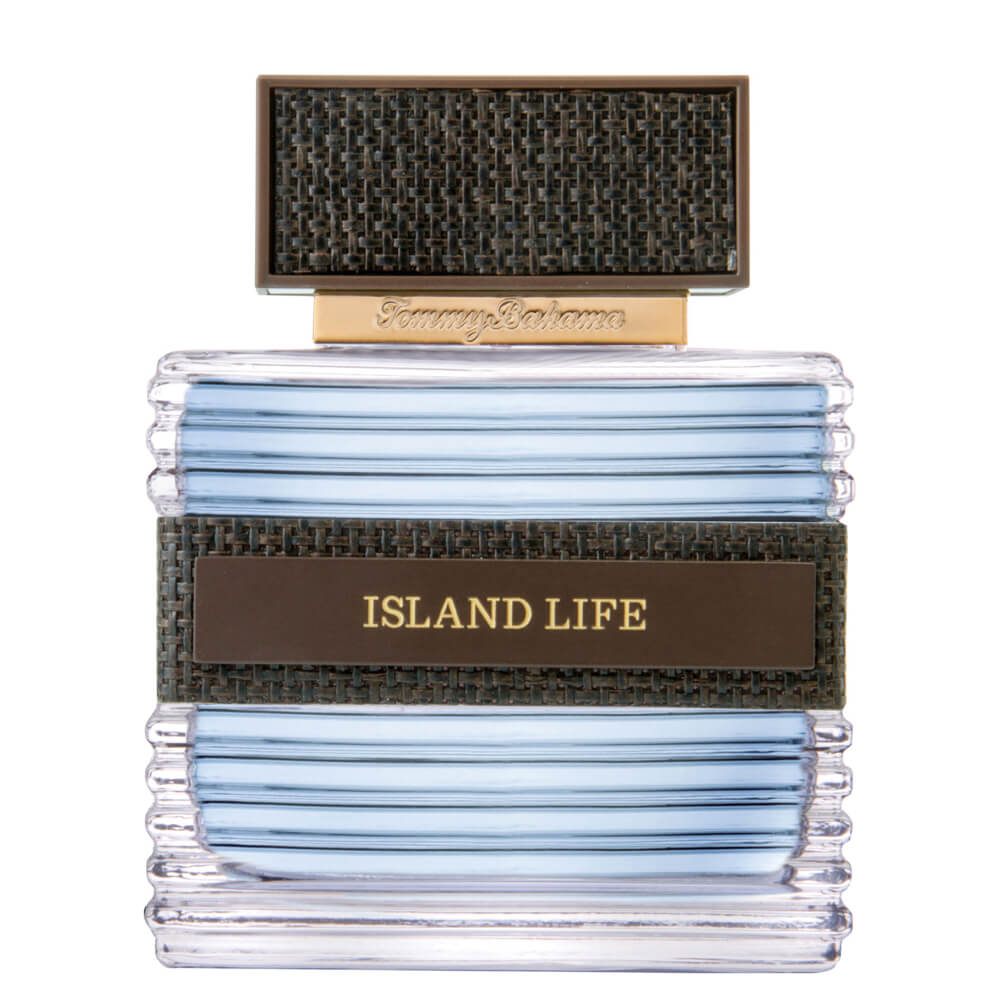 Get a 30-day supply of Island Life for Him
for
$
14.95
Notify me once this scent is available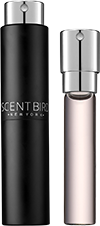 0.27 oz subscription

0.27 oz a la carte
Share and earn free perfume
Notes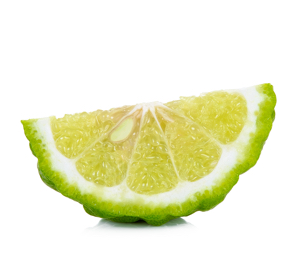 Description
This tropical inspired, fresh spicy cologne, is for the charismatic island man. Bergamot, nutmeg and cedarwood intertwine to create an unforgettable, irresistible scent.
You may also like
Island Life for Him by Tommy Bahama Reviews
10/31/2017
Cologne is ok it's different than what I like but still great to try another scent.
10/31/2017
Clean, aquatic scent. Not my style. Great if you're a fan of light blue and those types of scents.
10/26/2017
Awesome. Very island like and Caribbean smell to it . Similar to Azzaro chrome
10/12/2017
It's ok..not memorable to me. It does smell good, but hard to separate it from other "aqua" scents
10/02/2017
This is spicier than I thought it would be. I thought it would be more aquatic but once I moved past that initial shock, I like it as a more mature summer night scent.
10/02/2017
Its true to its name for sure. The scent is long lasting and can withstand light outdoor events such as cabana bars and patio events.
09/21/2017
This was excellent. Got multiple compliments on it and was long lasting. One of my favorites.
09/11/2017
Shipment came exactly when i expected, I usually go to a store and see if i will like the fragrance before buying but i took a chance with this one and WOW!! LOVE IT!! Smells like something i wore a couple years ago which i forgot the name but it definitely brought me back to that time, not too strong or overpowering, well depending on how much you spray, fading smell is amazing and this definitely will keep me on board with my subscription, look forward to receiving my other orders
08/30/2017
Nice clean fragrance that lasted for most of the work day. Great for a summer night wearing jeans and a dress shirt while strolling the city sidewalks
08/29/2017
Stayed on for a while. Enjoyed the oil base and strong scents. Very beachy!
08/26/2017
Long lasting and great scent
08/24/2017
Great scent! Received multiple compliments on it. Very crisp and light, great summer scent.
08/06/2017
Not my scent, a bit more spice than I anticipated. I was expecting more fresh scent. It is a good smelling fragrance, but just a bit spicy for my taste. My wife liked the smell and said it reminded her of a clean aftershave! It does smell clean after a while but at first it there is a bit of a spice note in the beginning.
08/04/2017
Very great smell
08/02/2017
Love the aroma and all but the stuff has ZERO staying power. I could douse myself with 6 or 7 sprays and 2 minutes later absolutely no trace or scent of it at all. The aroma dissipates immediately. It would be a great one if the aroma stayed.
06/27/2017
Great for a sunny day!
06/09/2017
Kind of smells like an old man on the beach in Florida......lol fkr whatever that's worth. Not a fan. It doesn't smell bad. It just isn't for me.
06/04/2017
Smells good, but there are much better scents out there. There's nothing special or new to this one. However, it is Eau de cologne, so it fades in a couple of hours at best. The Scentbird sprayer broke after the first spray. I'm not very happy about that, now to put it on I have to use as a splash.
05/23/2017
Great smell very light my husband likes it and my son says it smells like the mall lol. This would be something I would buy again. Thanks.
05/12/2017
Bomb.com great smell
05/11/2017
It's an ok fresh spicy scent, but nothing new or special. Alot more Fragrances out there that smell better.
05/02/2017
I love this cologne. Clean with the perfect amount of spice. The only thing is that it doesn't last long. It fades away too quickly.
04/29/2017
I enjoyed this one. Had a nice fresh scent to it with a subtle spice to it. My only complaint is it doesn't seem to last that long. Might have to hit a few more sprays
04/29/2017
One of the BEST scents I've received thus far, it fresh, clean, and airy with hints of the woods. Definitely one to buy. This one people always are asking "what I'm I wearing" women love this scent. I highly recommend this one.
04/29/2017
Good fragrance. Fits my personality
03/07/2017
Old Spice on Steroids.....Awesome fragrance....wear it everyday. Light and refreshing with a extra kick to remind you throughout the day you're wearing this cologne. Highly recommend for sports active men.
03/06/2017
Its nice and clean, I Like it but I've received this cologne twice in a row.
03/05/2017
ʟօʋɛ tɦɨs օռɛ... ʍʏ ʄaʋօʀɨtɛ օռɛ sօ far
03/04/2017
Smells amazing
03/03/2017
Great smell, love it...
03/02/2017
Not long lasting at all
02/07/2017
It is different. Nice though, I like different scents
02/04/2017
Nice and citrusy.... wish it lasted longer
01/13/2017
I love the scent, it's clean and invigorating.
01/08/2017
Nice and clean.....received many compliments!!! Definitely a new favorite!!
01/06/2017
Not my favorite!!!
01/04/2017
Great scent!!!
12/31/2016
So clean and fresh!
12/30/2016
I love this cologne
12/04/2016
Excellent, if fleeting, fragrance. Very clean and subtle. Smells great!
12/02/2016
Suttle, not over the top
12/01/2016
Ehh...just ok. I like a coupleof other Tommy Bahama scents but not impressed by this one. Too spicy.
11/04/2016
I like the smell of this cologne. I think it has a clean scent.
11/03/2016
`Didn`t care for this one
11/02/2016
Love it !!! Smells amazing on my husband
11/01/2016
I think this is a great smell. The initial smell is reminiscent of something my dad would have worn in the early 90's, but after it calms down it reminds me of something really young and fresh. it is definitely "beach-ey".
10/31/2016
Would like it to be stronger and last longer
10/13/2016
Awesome warm smell
10/05/2016
Great scent really loved it.
10/04/2016
This one is Awesome
10/04/2016
I liked it alot
10/04/2016
A light and sporty scent. Smells clean and crisp. Casual. I like it!
09/25/2016
I love this scent. It's perfect.
09/04/2016
Strong scent very aromatic
09/04/2016
Fresh with a sweet note. I really like this scent.
09/02/2016
Love it. And so does the wife
08/31/2016
Love it. Nice sweet smell.
08/31/2016
Very light fragrance for everyday!
08/29/2016
Yes. I like it. It's a good daily
08/13/2016
A decade later this scent arrives so I'm updating my review. And OMG is this amazing. I don't even know what a workout scent is or why even someone would put on cologne before working out, but the classic part is spot on. Love, love, love!!!
08/01/2016
Love the scent, very beachy,
07/31/2016
It's a pretty good scent
07/29/2016
Never received it!
07/19/2016
Love the scent but doesn't last long. Incredible fragrance 💓
07/07/2016
It was nice but not
07/04/2016
Very fresh for everyday use. Nice cologne.
06/30/2016
Seeing that I still haven't received it, I can't leave a review, now can I?
06/02/2016
Soft, crisp and smells like you just stepped off the beach
05/27/2016
Very pleasant scent. Love the opening, but it becomes a skin scent within a couple of hours and is undetectable after 4-5 hours. Still really like it despite its limitations (on my skin anyway).