Tom Ford
Tom Ford Noir EDT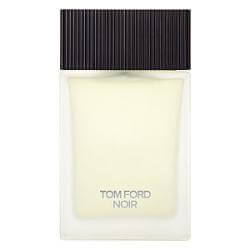 Get a 30-day supply of Tom Ford Noir EDT
for
$
14.95
Notify me once this scent is available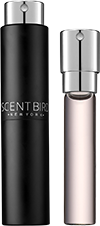 0.27 oz subscription

0.27 oz a la carte
Share and earn free perfume
Notes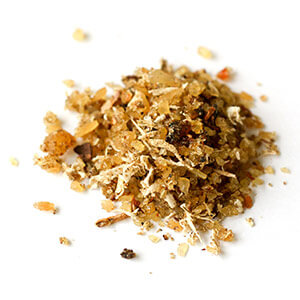 Description
TOM FORD Noir Eau De Toilette presents a dynamic new expression of Noir as pure citrus oils and herbal notes come to the forefront, brightened and heightened in their impact. An olfactory portrait of cool and unstudied confidence that hints at carnal sensuality beneath the surface, it offers a fresh and energized way to wear the TOM FORD Noir fragrance with notes of Lemon, Clary Sage, Baie Rose, Lavender Oil, Cardamom.
You may also like
Tom Ford Noir EDT by Tom Ford Reviews
12/08/2016
Too strong.. I prefer sweet and fresh smells
12/07/2016
I love this scent it grown and sexy but smell like im ready to do business in the board room
12/06/2016
One of my favorite new colognes!
12/05/2016
A little feminine but not a bad scent
12/05/2016
Has a very nice smell. Personally I would use it for more of a dressed up night.
12/04/2016
I like it but it's not what I'm used to.
12/04/2016
Smells really good.
12/04/2016
Good. Just not my style.
12/04/2016
I was pleasantly surprised!!!
12/03/2016
It smelled too "grown up" for me. Was nice to try it out though.
12/03/2016
Fucking amazing lol went to a club in Mexico the Gogo dancer told me she kept coming back just to breath off me 😍😍🙏🏽💵
12/03/2016
Wife is not a fan. Says I smell like an old man.
12/03/2016
I liked Tom Ford Noir EDT. It's definitely more of a night-time/date night kind of fragrance. The dry down is very elegant and classy, but the EDT version doesn't seem to have much longevity. I've considered getting the Noir Extreme (EDP), hoping that it will last longer. If you decide to use it during the day, it does surprisingly well in the heat - giving it more of a "sweeter" type of smell. It's definitely non-offensive, and seems to have project fairly well. It's definitely worth checking out. I gave it 3 out of 5 because of the longevity.
12/03/2016
Decent cologne, not what I expected at all. Very light...
12/03/2016
Good for older men
12/03/2016
Ok NOT as good as I expected
12/03/2016
It is an older man's, but classic scent.
12/02/2016
Very nice fragrance and scent. Very light
12/01/2016
I don't think I would have picked this at the store. But I'm glad it came. Really like the smell of this.
12/01/2016
Love this scent! Very clean and crisp! Definitely buying a big bottle!
12/01/2016
One of my favorites for sure!! Very soft clean smell.. I get lots of comments on this one!
12/01/2016
Love the fragrance. Similar to musk and sandalwood.
12/01/2016
I still haven't received been waiting a month and a half
11/30/2016
Smells good but does not last very long
11/30/2016
Wasnt a fan at first smell but now I love it very strong presence
11/29/2016
awesome smelling cologne. strong and last long
11/26/2016
Smells amazing, everyone loves it. Not really an everyday scent though; it'/ best for dressier occasions.
11/21/2016
I like putting it on...it's good for fall/winter. Im getting piney notes- feels christmassy
11/19/2016
I just got this one in the mail and it smells amazing this is only my second one but favorite so far
11/14/2016
Very soft,light, and almost feminine. Great to spray on right before bed but other then that it's much too soft.
11/11/2016
Classic, elegant, unique scent.
11/11/2016
Ok scent, doesnt last long enough
11/11/2016
Honestly strong in all the wrong ways.
11/08/2016
Good mix of spices. Good for a colder day out at a cigar bar.
11/07/2016
Smells like grandpa
11/06/2016
A good scent overall, but it gets a little cloying as the day goes on.
11/05/2016
Dry strong and talc powder like. A little disappointed 😔
11/05/2016
So far so good!
11/05/2016
Natasha klare join and we both ger perfume even gucci envy 14 bucks
11/04/2016
Not a casual cologne, but a good scent for a date or work. Either way love the scent.
11/04/2016
Smells great! last all day
11/04/2016
Very nice scent! I get lots of compliments off of it.
11/04/2016
Smells great. However it does not last as long as I would like it to. Just a couple of hours find myself replying it through out the day.
11/03/2016
I love Tom Ford's colognes. This one was not a favorite, too sweet and floral for me
11/03/2016
Not my favorite. It has an "elderly" smell to it that I don't like.
11/03/2016
This scent is very smooth, lingers well and smells great! The only thing I don't like is that there is a tone, or perhaps a mix of tones that sometimes reminds me of baby powder. But save for those few moments, it smells wonderful. I would buy this cologne. Tom Ford you do very well once again.
11/02/2016
I did not care for the scent, it was a little to strong for my taste!
11/02/2016
Very strong scent
11/02/2016
Love this scent, I'm going to buy a bottle
11/02/2016
Wasn't to happy with this cologne... Some what disappointing.
11/01/2016
Smells much stronger and "harsher" than I had imagined or wanted from it. Not my taste, but may be someone's.
11/01/2016
Alot compliments the first I thought I sprayed too much.. it does fade bit wears well all day.
11/01/2016
Tom Ford makes some strong stuff. This is not Tom Ford. Barley smell the stuff and does not last at all
11/01/2016
Didn't care for it.
10/31/2016
Just received this today the exact day of the estimated shipping. I love this cologne. Strong fragrance that lasts a good amount of time (roughly a few hours).
10/31/2016
I love the smell TF you did again!!!!!!!!!,
10/31/2016
Very nice. Different enough to stand out. Wish it lasted a tad longer on my skin. I'm a fan.
10/30/2016
nice clean crisp scent I will definitely get it again
10/29/2016
Thought I ordered men's Weird how it showed up under the men's filter
10/18/2016
Not good at all
10/18/2016
First off I love this scent. It's not my FAVORITE Tom Ford scent but it's still pretty darn awesome. Wears well through the day. Has a powdery element but that's only present for the first few minutes.
10/13/2016
Great scent, wears well throughout the day.
10/13/2016
I didn't receive this for September!
10/11/2016
Not what I expected. Missing the wow I hoped for
10/11/2016
If you're into compliments you have to give Noir a try!
10/06/2016
Received many compliments!
10/04/2016
Its ok but missing the wow factor
10/04/2016
I would like to get Tom Ford for my next purchase
10/04/2016
The best fragrance I have ever owned.
10/04/2016
Didn't really like it, reminded me of a smell you find on older men, like 50-60
10/04/2016
A little musky but very mature smell
10/03/2016
Decent smell, kind of smelled like an old man when I wore it, though.
10/03/2016
Very soft smell, best used at night, the ladies are going to love it
10/02/2016
Awesome, definitely a fragrance to have
09/30/2016
It's okay figured it would smell way crispier
09/30/2016
Great fragrance
09/29/2016
I would like to.......BUT I NEVER RECEIVED IT!! YOU'RE JUST ABOUT TO LOSE A CUSTOMER!!
09/25/2016
This smells like baby powder. Not my favorite scent ive gotten so far. It reminds me of my grandma's perfume.
09/18/2016
This smelled like an older man would wear this, not at all impressed.
09/15/2016
Smells just like something an old lady would wear but, I dont think my 99 year old grandmother would wear it.
09/15/2016
I absolutely hate this scent. It's too strong and woodsy for my taste, I cant even give it away.
09/14/2016
I love this scent! I like the spicy notes and the fact that it is not overpowering. Many people have complimented me on the scent saying that it is not too strong yet smells great.
09/11/2016
This legit smells like an old lady. I cant wear it.
09/10/2016
I got the wrong one this is for men and I'm a woman.
09/07/2016
It's great !!!
09/07/2016
didn't care for it. It smells like it is for older men.
09/06/2016
My favorite so far.
09/06/2016
I really enjoyed the small, it has a baby powder fresh small. It reminded me of Le Male by JPG. I prefer more citris smells. Great chance to try before I bought it.
09/06/2016
A little strong for my personal taste. Should wear for an upscale event.
09/05/2016
It's the sent of a man
09/05/2016
It's ok, not sure why the big fuss.
09/04/2016
Absolutely amazing!
09/03/2016
Smells very good!
09/03/2016
I feel as though it's a very classy and elegant scent not for an everyday use, more appropriate for formal events.. Maybe those days for a wedding or a office job .. Not for the young
09/02/2016
Really strong at first didn't like in the beginning but as the day goes on it stats smelling better and better really not bad after the initial spray settles down though I liked it would recommend it
09/01/2016
RIGHT ON....LADIES PICKED UP ON THE SMELL SOON AS I WALKED INTO A STORE AND THEY BEGAN TOGIVE ME ALL KINDS OF COMMENTS....I MEAN ALMOST RIGHT UP ON ME COMMENTS....THANKS
09/01/2016
Finally received my product, been so long forgot what I ordered. They say Tom Ford whatever it is smell great.
09/01/2016
Too girlish for me
09/01/2016
Absolutely love it
09/01/2016
Ehhhh.... smells like an elegant old lady would wear this scent.
08/31/2016
Smelt like a womens perfume
08/30/2016
Smell boring.. nothing special about it
08/30/2016
Wow. This was a very outstanding smell.
08/30/2016
I got this scent for my Husband. I love walking up to him when he has this scent on and just smelling his neck. Love IT!
08/30/2016
Great smellgood!
08/30/2016
Great smell and strong
08/30/2016
Real manly smell but smell nice and last a long time.
08/30/2016
Not my favorite.
08/24/2016
Pretty strong and with some smoky notes. Not a good everyday.
08/24/2016
From the time i sprayed the scent on me it was very strong more so. The scent didn't last as long as i wanted to. I felt just the name was to much hype. I had compliments on it but only after i sprayed it within thirty min to an hour from there it was very unnoticeable.
08/21/2016
Hated it! I get a really strong vibe of "old lady at church" I consulted with several family members and the vote was unanimous. First fragrance I get this strong reaction. Projection is average, longevity average and silage poor.
08/17/2016
Its ok...more of an occasion scent to me
08/12/2016
Didn't like it too strong! Not happy
08/11/2016
My first scent and it smells awesome
08/08/2016
Nice and light good scent
08/07/2016
It's too masculine for me
08/06/2016
Jolly good smell. Top notch!
08/05/2016
Love this scent!
08/05/2016
It's pretty good but very strong. Didn't seem to last for a very long time though. Also never got a compliment on the cologne.
08/01/2016
Not A Fan. Little to strong, need something lighter, fruity, sweet notes.
07/31/2016
Great colongue, smells really good. Just one issue, once you put your colongue in the case that they give you is almost impossible to come out. The head of the spray bottle comes off but the bottle is permanently stuck in the case.
07/31/2016
This is a very pleasant cologne! Strong smell without being too strong!!
07/31/2016
I like it. Nothing special about it. I'm glad I got the sample instead of a bottle.
07/31/2016
Not my type of scent. Smelled like something my mom would wear. Very strong. Just not my style.
07/30/2016
Too strong of a scent. Comes off a little too musky
07/27/2016
To me this one smells a bit "old lady." Glad I tried this as a sample and not a big bottle. Thanks ScentBird!
07/23/2016
Smells like old lady. Horrible.
07/22/2016
this scent was a little too ambiguous for my liking. really had a hard time identifying the masculine part of it lol
07/07/2016
Spray bottle doesn't spray but opening bottle it smells pretty good. I definitely wish the spray worked.
07/06/2016
It smells great is just not for me maybe for an older gentleman more like 30 & up
07/06/2016
Did not like this fragrance
07/06/2016
Nothing special.
07/05/2016
I'm in love with this scent!!
07/05/2016
Smells really good and last all day
07/05/2016
I got it for my husband. It is a soft smell but it does stay on all day.
07/05/2016
its okay, but I wouldn't buy.
07/05/2016
Tom Ford smells great, but its a bit muskier than I prefer.
07/04/2016
This was horrible!!! I didn't even put it on. The smell from the bottle was so bad, I threw it right in the trash. It smelled like an old woman! Very flowery! Just not a good scent at all!!
07/02/2016
Amazing. Lots of compliments
07/02/2016
My husband loves the scent, he wants to buy the big bottle.
07/01/2016
I was really hoping this would be a good scent. It's rather awful! Going in the trash
07/01/2016
It's not very good
07/01/2016
I was surprised with how much I enjoyed this scent. It's kind of powdery, sexy and intoxicating. It's a mature scent that takes time to settle in. I would definitely recommend this to anyone who wants a warm, fresh aroma.
06/30/2016
My bf loooooooooooves it! And i loooooooooooove smellig him! ♥
06/29/2016
I love the Tom Ford and so does the ladies!!!
06/23/2016
I love this cologne. It definitely has a unique spice to it that is phenomenal but I wouldn't say that its a "classic" scent as it says in its description. I wouldn't wear it to works as it can be a bit bold but its great for a night out. I am considering purchasing a bottle but I'd like to wait for a few other samples to come before pulling the trigger on this one specifically. Enjoy!
06/18/2016
I wanted to like it...but it's too dark and heavy. Maybe when I'm older? lol
06/11/2016
More is less very stong reminds me of baby powder and old school brute
06/03/2016
this that shit!!!!! i love it!!!
06/03/2016
Absolutely loved this scent. Warm cozy scent and last all day.
06/02/2016
It's pretty terrible
06/02/2016
Horrible scent!
06/02/2016
A bit heavy but it's good for a special night out, I'm glad I didn't purchase a bottle because a little of this goes a long way
05/30/2016
It was a little strong for my liking
05/30/2016
This smelled like an old lady to me. Epic fail
05/24/2016
I always wanted to try this perfume but was unwilling to pay $200 for it! I first saw it on Kathleen's Youtube's page and I was curious about it! At first when I sprayed it, it smelled like something my dad wore a long time ago! And I was like, NOPE! BUT BUT BUT... after a few minutes and letting it mix with my body chemistry.... It changed to something ...else. I don't know of what! It's like, a mystery scent that I have been trying to figure out for the last 2 hours by smelling my wrists and I STILL don't know what it is a scent of. It's not strong, but subtle as in- someone would have to HUG you to smell it. (A fact that I love about perfumes.) So, do I like the smell? HELLA YES! Would I continue to use it? YES YES YES! Will I ever figure out what that scent is? Probably, not. =)
05/23/2016
It's a bit heavy but I love it for a night out
05/05/2016
Very Dark and heavy, smells great on the bottle just not with my body chemistry.
05/05/2016
Smells like baby powder. Not a masculine smell at all. My wife said she feels like she's snuggling with a grandma.
05/02/2016
I love this! I've wanted to try it for the longest and finally have it!
05/01/2016
I really enjoyed this scent. It's not it's not overwhelmingly strong but it isn't soft to where people can't notice it. I would definitely buy a bottle of this cologne.
05/01/2016
Smells like old grandma
04/29/2016
very nice scent , got many compliments.
04/27/2016
Not a fan of this one. Smells kinda old...not old man per say just musty
04/07/2016
Love it! Soft scent, definitely want to buy!
04/05/2016
I am loving the entire line of Tom Ford perfumes. EXCELLENT!
03/30/2016
Tom went way too sweet and candy-like on this one. Two thumbs down.
03/30/2016
excellent smell ...and last looong
03/29/2016
I love this sent!
03/29/2016
Not bad but I prefer the EDP
03/29/2016
Super disappointed because I didn't get this cologne instead I was sent something completely different I wish I had revived the Tom ford just like I thought I was but I didn't. I might just cancel my account.
03/29/2016
Outstanding!!!!!!!
03/29/2016
Did not like it at all. Smelled like cheap knock off cologne, really disappointed.
03/18/2016
It was just okay. Scent is weak and does not last long.
03/06/2016
Not really a fan of this.
03/04/2016
It smells good after it sits for sometime but initially it's not amazing
02/29/2016
It was a bit strong.
02/27/2016
To me, this cologne smells exactly like Guerlain's Habit Rouge. It is a good cologne, and I would buy it. I will be getting the EDP version of this cologne for next month selection. I am curious to compare the two.
02/17/2016
this is my 2nd scentbird delivery first was an immediately love with cartier's Declaration I like Tom Ford's eye; i thought i might like his nose. i should've read through the other reviews before adding this one to my queue. the ingredients/notes looked good onscreen, but it reads as old man transitioning into a woman. definitely a powdery floral throttled pedal tone that i won't even use as a room spray. sry Tom
02/05/2016
On my skin, this smelled like someone with sweet body odor. Not what I want to put on to smell clean.
02/02/2016
I wasn't crazy about it!
02/02/2016
I agree with Gerald, this is an old man scent.
02/02/2016
I smell like an old man. Will never purchase again
02/02/2016
Was so so. Best so far is polo double black.
01/29/2016
It's ok but not what I expected. Most likely I will not purchase it again.
01/20/2016
Similar to the EDP, but a little more subtle. Casual/daytime office scent. Save the EDP for date night.
01/06/2016
did not like. old man ish
01/05/2016
It's smooth and and a soft Suttle clean sent
12/31/2015
I'm not really into it
12/31/2015
ok not really something i would buy
12/31/2015
Nice scent. A little strong.
12/30/2015
Very light scent. Wife didn't care for it. My daughter said I smell like an old man. Not good.
12/30/2015
I did not like the smell of this at all. too musky
12/30/2015
This is not a man's cologne. It's a perfume. There's no denying it. I hated the smell on me and everyone kept asking why I was wearing a perfume. I ended up giving this to my mom who loved it on her.
12/28/2015
This is a very nice masculine smell. Not overwhelming. I enjoy it
11/30/2015
I was skeptical as this is not one I was familiar with...but oh my is it good....and by good I mean great..every person I worked with today commented on how great I smelled...worth it...get it
11/26/2015
I really did not like this. Gagging; too strong.
11/25/2015
Great scent.. !! the wife likes it..
11/24/2015
Love it buying it tomorrow!
11/24/2015
Smells an awful lot like Burberry Brit. Fades to a much more unique tone. Not the biggest fan. The other two Tom Ford NOIR scents (the darker bottles) are much better.
11/19/2015
I like this much better than last months choice. It's citrusy and has a hint of leather. Great for cold weather. Pleasant, not on the sexy side but pleasant...
11/17/2015
Girlfriend said it smelled old mannish. Still a solid smell in my book. I like it
11/03/2015
its for mature dates
11/03/2015
Has a very mature smell defiantly something grown men should be wearing my wife enjoys this when i wear it. It's like James Bond in a bottle.
11/01/2015
Not a big fan of this scent. It's just not my style. It kind of reminds me of old folks.
10/29/2015
Classic classy Tom Ford, timeless and ageless.
10/29/2015
nice but didn't last long
10/29/2015
It smells "old". Definitely a fragrance for a mature man. It's nice, just not youthful.
10/29/2015
Terrible! smell like an old lady! My own mother didn't want it! A wasted $14.95
10/27/2015
Smells like a old man should where it..
10/24/2015
My girlfriend hates it. Smell very old. Heavy musky.
10/07/2015
Very overwhelming in the beginning. Strong powder scent in the beginning and settles into a faint vanilla smell. Made me feel like a 75 year old grandpa who wore cologne to hide the smell of my organs decomposing and was painfully waiting to die in a nursing home.
10/07/2015
nice warm and comforting for the fall!
10/05/2015
It smells a little heavy and old. Less fresh.
10/01/2015
Great Smell, My wife loves the scent and I do too!
09/30/2015
Wasn't HORRIBLE but it was a bit strong and not what I expected. Wasn't very pleasing.
09/30/2015
It did not smell good. It almost smelled like moss.
09/30/2015
It is a tad on the stronger side and has a little bit of an older vibe. Very rich!
09/30/2015
It reminded me of something my grandpa would wear very spicy
09/30/2015
I actually love this cologne. I'm surprised, because I generally tend to like *maybe* one in five or eight colognes that I check out, but this one was my first Scentbird choice and I really dig it. Its spicy and woody with a citrus punch.
09/29/2015
I have this scent in the black bottle. This version is lighter, less peppery. Still a very smooth, long-lasting scent that's not as dressy as the black bottle version!
09/29/2015
people noticed it and mostly in a good way. I liked it but it is potent and better for nighttime.
09/29/2015
Great for going out for the night
09/29/2015
This is a little too sharp around the edges for me. The oriental notes don't do well with my natural scent and the second note on this, although not entirely unpleasant, falls short of expectations.
09/29/2015
Not as good as Tom Ford perfume... Not impressed.
09/29/2015
Didn't love the smell. Very deep and dark. I would agree with a comment below that this smells like an older man cologne. Not my cup of tea but not terrible.
09/29/2015
A fantastic smell. Warm spices & powder. Smells similar to L'Instant de Guerlain pour Homme Eau Extreme by Guerlain. The projection is soft & the lasting power is moderate. Love it!
09/28/2015
This was just awful to me. Had a very strong alcohol smell to me, which I generally associate with cheap colognes. After about an hour it faded enough that it wasn't so bad, but even then I did not care for the scent. I would associate the scent with an older man. Someone in their 60's or so. Very Grandfather scent.
09/23/2015
Perfect cologne for fall, autumn time. Very earthy and spicy. Buying this bottle.
08/20/2015
Don't care for this cologne at all. It's very spicy, and something that I couldn't see being worn as an everyday casual scent. It's also more of a fall/winter scent as well.