Tom Ford
Tom Ford Noir EDT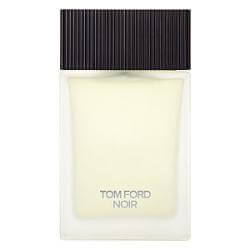 Get a 30-day supply of Tom Ford Noir EDT
for
$
14.95
Notify me once this scent is available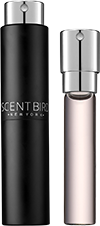 0.27 oz subscription

0.27 oz a la carte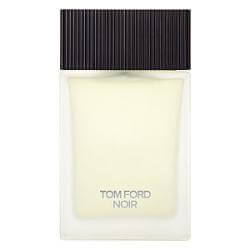 3.4 oz bottle
Share and earn free perfume
Notes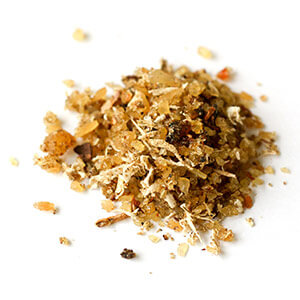 Description
Noir opens with a bright flash of verbena and bergamot rising from the fiery spices of caraway and pink pepper over a cool, aromatic heart of clary sage and geranium. Ultra-rich vanilla and a silky-sweet amber layer the base in luxurious, dark, gourmand accents.
You may also like
Tom Ford Noir EDT description
Tom Ford Noir is one of the men's colognes almost everyone's heard about, even if they've never had a chance to wear it.
The opening notes are a bright and cheerful verbena blended with a slightly bitter bergamot. Pink pepper and caraway seeds jump in behind the citrus and stoke up a quick fire of hot spice, which is quickly tempered by a violet note's silky softness.
The beginning of Tom Ford's Noir is as slam-bang as the plot of an actual noir film – the three different olfactory stories are already competing for your attention before anything else happens.
Noir's middle phase features black pepper, nutmeg, Tuscan iris, geranium, Bulgarian rose, and clary sage. And if this perfume were a noir film, the heart is where the gumshoe runs around town listening to all the suspects' alibis.
The Bulgarian rose, geranium, and iris float a properly elegant floral façade on the shifting subterranean layers of the aromatic sage, pepper, and nutmeg. But the heat of the spice won't be covered over, and soon the floral notes retreat from the intensity of the aromatics. Noir's heart is a study in shifting allegiances and perspectives.
The third act in this noir fragrance is where a hidden shadow of gourmand notes disengages from the darkness and shows itself at last. Ultra-rich vanilla, opoponax, and amber all flow together, coating the dry down in a glossy sweetness with their smoky, tempting, and sweet textures.
The base notes are decadent, strong, and powerful, like a suspect finally breaking down and expressing all the passion behind the plot. Ghost traces of vetiver, patchouli and civet drift in after the sweetness settles down; an earthy, animalic reminder of all the unsolved cases left in the big city.
Noir is an emotionally-charged cologne, with a hidden power and story to it that grows deeper each time you wear it. So, the question remains: after that last streetlight, do you go on into the unknown, or quickly retreat to safety, with all your questions unanswered?
Read more
Tom Ford Noir EDT by Tom Ford Reviews
12/15/2017
Smells like old lady perfume. I wore it twice and tossed it. On to my next month's fragrance, I guess.
12/14/2017
Did not like this smell at all ... not into the "old lady smell"
12/12/2017
Not the scent that I was looking for although it smelt good it just wasn't for me, smelt like a womens perfume.
12/10/2017
So I would gladly tell you what I think of the Tom Ford scent, unfortunately, scent bird sent me an empty bottle and I can't get in contact with them. I found it funny that its so easy to give them my money but I can't even get what I paid for or contact them. But I bet my last dollar if they didn't get they money they wouldn't send me anything. Oh! But wait they did that anyway even though I paid them. I'm giving them 30 Days before I take other actions but this is sad that this is my first month and already its a horrible experience. I will definitely make this post widely know on every social media outlet so the world knows the type of company scent bird is. I will also update you if they actually correct the problem and do anything for the inconvenient experience and for basically stealing my money!! TBD
12/10/2017
Reminded me of my mother and her mother, which was always Elizabeth Taylor's Diamonds? Smells nice, but not what I was looking for.
12/03/2017
No me llegó el perfume del mes de noviembre
12/02/2017
Smells really good. Nice and strong. I think I will leave a pleasant scent trail behind with this one! I like it!!!
12/01/2017
The smell is not bad but it's not very impressive either, it doesn't know if it wants to be a Keneth Cole, Issey, or Armani. The scent palate is all over the place but for some reason not noxious. In any event if you don't like the smell you won't have to worry because it won't last very long.
12/01/2017
A little to strong for me I'm more into a light sent reminds me of an older persons cologne
11/30/2017
After reading the reviews im not sure people are aware of what an old lady smells like. Think Estee Lauder folks. This smells nothing like that. This is a very erotic and masculine scent. You could call it old manish.....rich old man. Old lady not in the slightest.
11/30/2017
actually received this one and really was not to impressed the cologne didn't last very long a little to spicy i guess looking for something in the same line as tom ford a little more fresh maybe a bit toned down but this just was not for me.but i do enjoy the different selections every month
11/30/2017
Good for day to day use.
11/30/2017
Fragrance was strong at first, but improved as the minutes went by. Not bad
11/29/2017
This is a very grown scent!! It took me a couple of evening outings to fall in love with it!
11/25/2017
Yep as others have said, it smells like an old lady. Honestly, if you like this scent as a man, you should really look at yourself in a mirror and decide if your making the right decisions in life.
11/25/2017
This scent was thoroughly disappointing. It does in fact smell like an old lady's perfume and has no masculine qualities about it. For lack of better words, it is absolute s**t and avoid putting this in your queue at all costs unless you want to smell like a 80 year old lady.
11/24/2017
A very adult scent.
11/24/2017
It's a good smell, definitely wears off fast though but I feel that's because this is the edt version.
11/23/2017
I just got this in the mail today and I am disappointed. This definitely smells like an old lady.
11/17/2017
This is my first time using Scentbird and I've never tried Tom Ford products before. Sadly, I was disappointed in the quality of the scent. It did smell like an old woman and certainly not something spending hundreds of dollars for. It wasn't horrible but certainly not worth subscribing to. Also, the scent wears off pretty quickly.
11/10/2017
Great "Dark" Manly Scent. Wears great on a cold day.
11/09/2017
Not for me. Way too sharp and soapy
11/09/2017
great scent, spray lightly
11/06/2017
I did like the fragrance. I wish that it lasted longer. That's really my only gripe about it. I do recommend.
11/02/2017
It smells like old people.
11/02/2017
Musky musky! Reminds me of something a rich old man would use! Not my cup of tea!
10/31/2017
I have a real bottle of this product and wanted a size for my messenger bag. This smells different and disappears in 15 minutes. Clearly, a poorly done knock off.
10/30/2017
Nice, professional scent, but doesn't last long enough to get through a workday
10/28/2017
It's original and has a complexity in the dry down, but for a quality fragrance house Tom Ford Noir doesn't last long enough. I was lucky to get six hours out of six to eight sprays. I would expect this out of a $40 bottle of John Varvatos, but not from this. Smells good for as long as it lasts.
10/28/2017
Musky Musky Musky!!!
10/28/2017
I really like the scent. Its a fragrance that the most interesting man in the world would wear woody and fresh. LOL. I dig it!!!
10/27/2017
It smells amazing!!!
10/27/2017
Not that great
10/27/2017
It does not last long at all I felt it was a bit too strong at times, I almost want to say musky. I am hoping my choice for next month turns out better.
10/27/2017
As the Tom Ford smelled good, however my spray bottle does not work and this company has yet to respond nor acknowledge there has been a issue. I may give this company a try to correct this problem. but if it is not resolved I will be canceling my membership.
10/23/2017
I really enjoyed the scent, my wife said it smells ok but at times bothered her. Would give it a higher rating but it doesn't last long at all, have to spray a ton and after an maybe 2 hours MAX couldn't smell it any more
10/20/2017
Pretty great fragrance, wish it lasted longer but still smells quite nice
10/19/2017
Love the scent just wish the scent lasted longer throughout the day
10/19/2017
I enjoy this scent thoroughly. It lasted longer than one of my Burberry colognes. The young ladies I work with enjoyed the scent as well.
10/18/2017
Pretty disappointment with my first cologne. Literally smells like an old lady would rock this. When I read all the other reviews about this smelling like old lady perfume I was bummed out but had a glimmer of hope that it wasn't so, but it was.
10/18/2017
Strong scent for the first few hours. The scent that arises later on in the day once the top nodes wear off actually smells better than the initial scent. I have mixed emotions on this fragrance. For the first half-month or so of using this, I loved it. After that point, I found myself ready to trt a different scent. I still have some left, and will continue to use it until it's gone, because I don't hate the smell. I just find it 1-dimensional.
10/18/2017
Manly smelling. Nice mature dark fragrance. I don't think younger men would like this it's grown and sexy.
10/16/2017
Great I'm 25 years old and I smell like an old man. Giving this one to my dad.
10/16/2017
This smells like an old woman.
10/12/2017
This was a great first choice for me. It develops into a dark, sweet fragrance that is initially too intense but mellows nicely throughout the day. I'd prefer a little more wood note in this but it's a solid choice for day or evening.
10/12/2017
Love it!!! A single spray goes a long way. The rhyme was unintentional.
10/06/2017
Tom Ford has always been a favorite of mine. However before Sentbird came along, I was always afraid to stray from the colognes that I knew worked with my body chemistry. I should have taken the chance...because this TF smells amazing on. I have had more compliments and people ask what smell are you wearing... VERY happy with my new Tom Ford sent.
10/06/2017
This is just horrible! Everyone is right about how it smells like an elderly woman's scent.
10/04/2017
I don't like this at all, I did a test spray and my roommate and I both said: "it smells like my grandma". Don't use unless you want to smell like an old lady.
10/03/2017
Not impressed.
10/02/2017
Not good at all
09/29/2017
Smells like my grandma before she goes to the casino.....
09/28/2017
This cologne smells like an Old Lady!! Not GrandPa but GrandMa. Ugh!!
09/28/2017
Not a fan. After reading many reviews raving about it, I was very disappointed. It smelled like something my grandma would wear.
09/27/2017
I like the scent quite a bit just wish you carried the EDP version because the EDT is limited with how long it lasts, BUT this is an intimate fragrance. You need to be close just like YSL la Nuit De home and Dg the one.
09/15/2017
I love the scent especially on the cooler months of the year. Have a 100 ml bottles of this and extreme version both awesome too me
09/15/2017
Love it but does not last long at all. Fresh and bright.
09/15/2017
Scent don't last long
09/14/2017
Scent doesnt last all day
09/10/2017
Not my favorite cologne.. very disappointed since I read so much positive reviews. Okay smell... Nothing that will set you apart from the crowd
09/06/2017
Really enjoyed it. Lots of compliments from women and the scent lasted longer than I thought it would especially after only using two sprits.
09/05/2017
Not my favorite sent. But certainly not the worst.
09/05/2017
Not a fan. I can see where this is sort of a classic throwback scent, but to me it's to floral and powder'y... It smells like something a grandmother would wear to much of. It is also reeeaaally heavy and overpowering with just a spray or two. Overall I don't like it and my girlfriend makes fun of me if I wear it.
09/05/2017
This smells like my grandmother. I was certain they sent me the wrong one, but after reading more reviews, other people also think it smells like old lady. Not sure how this is a male scent.
09/05/2017
The first time I put it on, it smelled great! Got a lot of compliments everywhere I go.
09/04/2017
A great scent. Has a nice powder scent that lasts for hours.
09/03/2017
This smells like Avon cologne. I don't like it.
09/02/2017
Smells like an old lady. How is this for men??
08/31/2017
not a fan. reminds me of my grandfather
08/31/2017
Best cologne I have ever purchased! I get so many compliments!
08/30/2017
I like it. Powdery but smooth. A bit on the classical side as opposed to the more adventurous scents I go to. Try before you buy though.
08/30/2017
I didn't like the smell at all.
08/30/2017
Love the spicy, cinnamon smell -- has a very classic scent, and lasts on the skin for a fair amount of time.
08/25/2017
I did not like this scent, smelled like old lady.
08/25/2017
Smells like old man cologne. Least favorite scent so far.
08/24/2017
Using scentbird to try out new things and this was different. At first I didn't like it but it's kinda growing on me
08/23/2017
Thought it was a mens fragrance. But i would compliment a woman if I smelled it. I get the smell of baby powder when it settles.
08/23/2017
Did not like it. Smelled musky like old aftershave almost
08/22/2017
Did not like at all.
08/20/2017
Did not like this cologne at all for my husband!
08/18/2017
I thought it was a feminine scent. Powdery, strong and long lasting sure but it reminded me of cheap perfume. Sorry Tom Ford, you missed the mark.
08/17/2017
It nice. It sticks around for a long time
08/15/2017
Did not care for this scent.... I am a frequent Tom Ford buyer and this does not compare.
08/10/2017
One of my favorites!!
08/09/2017
I liked it, the odor was strong and lasting.
08/09/2017
First cologne I haven't liked since starting my subscription. Very strong odor, and smells pretty cheap, like something you'd get for $20 from Target. Unfortunate from such an esteemed brand. Of course, may be to others' taste, just don't think the starting point is good, so chances of it smelling good on a particular skin is unlikely.
08/09/2017
To strong for my taste , would not order or recommend to anyone
08/09/2017
I really like this! Nice subtle mature scent that will leave you feeling like a million dollar meeting
08/09/2017
Absolutely disgusting! Smells like some cheap perfume an old lady would wear. Not masculine at all!
08/09/2017
Great Scent would have rated higher but doesnt last as long as expected
08/09/2017
It smells like my grandmothers face powder.
08/03/2017
Strongly dislike the smell. It is in the "old spice" family! Definitely not for me. I would recommend for someone in their geriatric years.
08/02/2017
This fragrance gets a 1 out of 10 rating for me. It's not what I expected. I did not like it and only used it once and gave it to one of my homies. Would not recommend it to anyone.
08/02/2017
I really like this scent. It works well with my body chemistry.
08/02/2017
It's nice while it lasts. Doesn't seem to last more than 4 hours. Otherwise it's a great smell and I have gotten complements about it!
08/02/2017
Very Strong. Not really my style
08/02/2017
Great scent just a little too sweat for me.. a great unisex fragrance.... not manly enough for me
08/02/2017
Ewww. One word. It is too soft and very feminine.
08/02/2017
IF YOU GUYS LIKE TOM FORD, THIS IS A MUST TRY
07/24/2017
This cologne was not what I expected the smell to be. It is a strong scent and made for older men 50+.
07/24/2017
At first the scent smells similar to a the vanilla smell a grandmaw would like, but then it changes up to a spicy Christmas tree scent. I could not stand the smell of the scent, and actually threw it away because my friends did not like it either.
07/20/2017
Too mature for a woman in her mid 30s. It made me smell like a grandma. It's very strong but doesn't last long (a few hours). I tried to get used to it and was only able to wear it 2 days. Day 3 I wore it and my guy asked why I smelled like spices. I like other Tom Ford cra Frances, but this one was terrible. I gave it to my 60 yr old co worker.
07/14/2017
I ordered this for my husband. He's addicted!
07/13/2017
It's okay.....but has an older smell. It wasn't the Tom Ford fragerance I told my wife I wanted. The smell also doesn't last long on me.
07/12/2017
Smells old at first but then ! It's sweet it's a more grown up smell, says I'm developed . I love it
07/12/2017
Felt like a perfume
07/09/2017
great smell. I give it a 5
07/06/2017
Not my favorite. Smells like Old Spice
07/05/2017
come out strong and settle to a very good smell
07/05/2017
Pump on bottle was damaged upon receipt. Sprayed once and will not spray anymore, also leaked all over the place when this happened.
07/05/2017
Great scent. Warm spice. Good for a night out.
07/04/2017
At first it smelled like baby powder, but then it got better. It is really strong so only 1 spray will do.
06/29/2017
This is an amazing fragrance a lot of my friends told me so much about it and to experience it for myself! Is just undescribable I it makes me have this warm happy tingly feeling all over every time I smell it just amazing!
06/29/2017
It was just "ok." Not bad, but a little woodsy stronger than I expected.
06/29/2017
Probably my new favorite cologne. Great smell, lasts for hours, would use this more for a date night and less in the office since it has some strong notes, 10/10!!
06/26/2017
Great scent. Very good for a date night.
06/24/2017
Nice clean and fragrant. Great for the office. Long lasting.
06/15/2017
My favorite so far! Very potent and long lasting I love this one
06/12/2017
Too sweet with an unpleasant after smell.
06/10/2017
Definitely a woman's perfume, not a men's cologne, unless you like to smell like a sweet old lady.
06/10/2017
Absolutely love the scent hope they all are great colonges ive tried alot but this one is one of the best.
06/10/2017
Absolutely love it. ......
06/07/2017
Not a scent I liked, strong and spicy. Reminded me of old lady perfume.
06/06/2017
I was excited to try this one out... Turn's out that it reminds me of a perfume my grandma wears... Even my younger sister thought I had just got done visiting grandma's house when she smelt it.
06/05/2017
not so good smelled old fashioned
06/05/2017
I did not like this fragrance on me. It was so disagreeable that I actually washed it off. I decided to try it again a few days later and it was no better. Oh well.
06/05/2017
Decent cologne. Nothing to write home about.
06/04/2017
Smells delightful women love it
06/04/2017
A warm musky smell than citrusy. It's best in the fall and winter months when you're wearing a suit or on a date.
06/02/2017
This is my first scentbird order and I'm glad I picked this one to start with! Great scent, very fragrant while not too overpowering. you don't need to spray a lot on, a little goes a LONG way!
06/02/2017
This was a great scent, received many remarks. I love that the scent was able to last all day and through the night.
06/02/2017
This reminded me of my old geometry teacher from high school 21 years ago. He was an old man then, probably still wears this cologne.
05/31/2017
I have been getting some very good ones, but this Tom Ford was the best so far
05/30/2017
hubby liked alot and so did i.a little older but thats o.k.
05/30/2017
my hubby liked this alot.Ithought it was very nice as well.
05/28/2017
I wasn't all that impressed with this fragrance. However, everyone around me seemed to have loved it! I've only had it for about a week. I'll see if it's something that grows on me.
05/27/2017
Eh. Certainly not one of my favorites
05/26/2017
I actually like this scent however the "spicy" scent I could have done without.
05/25/2017
I really liked this fragrance.
05/25/2017
This one is on of my favorite so far along with the Gucci Gulity .Once you put this fragrance on it can be strong but once you wear it awhile it's like a breathe of fresh air. I plan to buy a bigger bottle of this one , I highly recommend this one!
05/20/2017
Surprisingly (cloyingly?) sweet with a spicy undertone, of all the colognes I've gotten this one was unexpectedly pleasant. But it comes dangerously close to being perfume.
05/12/2017
Warm and sexy. It's a little on the sweet side. It reminds me of a cross between Calvin Klein's Obsession and Old Spice. I really like it. If you want to be snuggled in front of a roaring fire on a snowy day this is your cologne.
05/11/2017
Musky and warm smelling. A little harsh and "old man" smelling at first, but when it wears off a little it's quite pleasant. Spicy and sweet.
05/11/2017
Very subtle fresh and clean scent.
05/10/2017
I liked it but didn't love this one. Happy to finally try a Tom Ford scent. Really would like to try oud wood, or tobacco vanilla but those expensive ones are not offered. Perhaps should get them for a surcharge or something.
05/09/2017
Fresh clean scent, loved it !
05/08/2017
Did not like it. Reminds me of an old man. Kinda like old spice
05/06/2017
It has a very unique smell, love it. I need to find a bigger size bottle. Everyone love it when I do wear it.
05/05/2017
Has a nice scent, a little on the strong side. My dad loves it lol.
05/03/2017
This scent is strong and lasts a long time! It has a very feminine smell, definitely not my taste.
05/03/2017
Smells like my grandmother's armpit
05/03/2017
Crisp and Classy
05/03/2017
Not good at all.... smells like my grandfather
05/03/2017
Not a good scent for me. Too strong kinda like patchouli
05/03/2017
PLEASE NEVER EVER EVER EVERRRRRRRR SEND THAT AGAIN PLEASEEEEEEEEE😱😩
05/03/2017
I absolutely love this scent. It's good for business casual or meet-ups. It's spicy, but soft. Love it! Love it!
05/03/2017
Not for me to woody
05/03/2017
not good a scent for summer to loud
04/29/2017
Can get a bit tiring after a while and has a very similar smell to baby powder (I've actually been told that quite a few times.) Still a decent scent to have and I do wear it from time to time.
04/25/2017
Smells amazing! Last a long time and my lady smells me every chance she can when i wear this. Not over bearing either
04/24/2017
Very feminine! The main note smells like baby powder. Something like a ladies perfume with a light note of musk. Absolutely not for me
03/12/2017
Smells old like something from Avon
03/12/2017
Not my favorite kind of smells dated
03/12/2017
smells a lot like old spice... which is bad.
03/11/2017
Very good. Lovely.
03/08/2017
Didn't like it at all.
03/07/2017
wore this to a Ball over the weekend,came home with literally 75 numbers..great scent
03/07/2017
One of my favorite scents so far I loved it!
03/07/2017
A little strong and sweet for my taste. It's a good scent but not on me.
03/06/2017
Awesome scent.
03/06/2017
This was my first cologne sample. I love it!!!!!!!!! Looking forward to next month already
03/06/2017
Smells good, but not for daily use.
03/06/2017
Sophisticated scent that I enjoy for a variable changeup
03/06/2017
Loved it great scent
03/06/2017
I can't write a review because I'm not sure if I received what was suppose ti have been sent to me. I emailed regarding this matter and no response.
03/06/2017
Solid scent. Would get again
03/05/2017
Wasn't a big fan of this one. Seemed a bit dated for my taste.
03/05/2017
Powdery scent. I agree it has a peculiar "granny" smell. I would recommend it for the older gentleman. Personally did not care for it.
03/05/2017
Excellent scent, I'm really enjoying this one !!
03/05/2017
Great clean scent
03/05/2017
Kinda floral, reminds me of a perfume my grandma used to wear
03/05/2017
Very soft, mellow scent. Love it.
03/05/2017
The ladies like it
03/05/2017
I like it. Kind of light accent though.
03/05/2017
It smells Okay, but not what I thought.
03/05/2017
Light and fresh smelling to me! Love smelling it on my husband.
03/05/2017
This is a fantastic scent. It starts with a powdery and, what I think, is a very woodsy scent. Then moving towards something more sweet, like vanilla. It lasts for a while; I got about 7-8 hours of it w/ two sprays.
03/04/2017
I was excited to try it, but it smells like baby powder and none of the notes that it's listed as being made with. Wish I could return it and swap it out.
03/04/2017
Love this scent.
03/03/2017
Do not like... doesnt have the masculine smell I like.
03/03/2017
Solid scent. Lasts a while. Would definitely get again.
03/03/2017
spicy at first then smokey, great scent
03/03/2017
Didn't really like it
03/02/2017
Refreshing scent in my Husband!
03/02/2017
Love how it lasted me the whole day! This is the perfect scent to go out on the night and impress with the smell of freshness that just tickles the nose of a beautiful female
03/02/2017
Great for first impression and a night out
03/01/2017
Not a fan of this one
02/27/2017
Smells great! The longer it's on, the closer she gets.
02/25/2017
This fragrance is not bad, but it's not for me. I can see why/how some people find it appealing. That said, it reminds me of the scent of an older woman. It's not offensive, but it has a "grandma-ish" smell. I like powdery fragrances, but this one is too feminine and, in my opinion, somewhat outdated.
02/22/2017
This has always been one of my favorites by Tom Ford. There's something classic about it...
02/21/2017
Smells feminine on the first impression with a foot powder after tones. Sticks around through the day. I'll have to wear it more at night to see what women think of it.
02/07/2017
I wasn't impressed on how it smelled on me. I didn't find it having any distinction from other NOIR colognes I've tried.
02/07/2017
A little bit too strong
02/07/2017
Smells Great... its what I expected.
02/07/2017
Baby Powder Smell
02/06/2017
I'm in love this perfume
02/06/2017
This scent is veryunique. I would best describe this as a men's version of channel #5
02/05/2017
I love this scent
02/05/2017
Reviews are kind of low for this one but I really liked it a lot.
02/05/2017
It's alright just a bit too girly for taste
02/04/2017
I seriously like it. It smells great just a little smaller then expected. But over all I love the smell andeverybody do too
02/04/2017
Did not like it
02/04/2017
First Tom Ford fragrance that I am not a fan of. I will not look to purchase this one. Love many of his others but this one is just to bitter and sharp for my taste.
02/04/2017
I didn't like this one.
02/03/2017
Not much fragrance unless you douse yourself with it.
02/03/2017
Strong fragrance ; prefer more subtle
02/03/2017
Very musky. A scent great for an older gentleman.
02/03/2017
I really love the scent
02/03/2017
A little too much of a powder smell to it. Not what I like
02/03/2017
Did not like the smell,too strong I hope you have tom ford neroli.
02/03/2017
Smells like an older woman. Not a fan at all but it last all day
02/03/2017
Sweet and seductive, releasing waves of magic in the air. Really nice.
02/03/2017
Not my style. Smells like bottled lumberjack sweat. With that being said it isn't terrible, nothing i can wear on a regular basis though.
02/03/2017
I dont like it
02/03/2017
Not a favorite. It has an old English tinge to it wasn't a fan and would not purchase larger size.
02/03/2017
Not going to be one of my favorites. It smelled like one of my grandmother's old perfumes.
02/03/2017
Awesome! This was first scent and I love scent bird!
02/03/2017
I Love It! My girl does too!! Can't keep her off me w this scent
02/03/2017
Smells like my grandmothers make up bag, not the best but ok.
02/03/2017
The initial spray isn't good. Once it dries down it becomes bearable.
02/02/2017
This scent was not for me
02/02/2017
One of my fav and the women love it!
02/01/2017
great product 100% satisfied!!!
02/01/2017
Its Okay. Smell like something my father would wear. Like a Musk, not very complex though. I wouldn't repeat this scent.
01/31/2017
Great scent that carries through the day and night!
01/31/2017
I would buy this colonge.
01/30/2017
I love thisssssssss!!!!! So rich and sophisticated
01/29/2017
This is the worst scent. Everyone I ask dislikes it also. It reminds me of my great-grandma's perfume and I am not trying to smell like an old lady. I guess they call it noir for a reason. Absolutely terrible!
01/28/2017
I absolutely love this. I get a lot of compliments.
01/26/2017
I got sent this smell on accident and it is terrible! I sprayed some on some paper and I refuse to wear this. It is old lady in a bottle. I like the previous comment about it smelling like an old french perfume. That's another good description.
01/25/2017
Not a huge fan smells like a old French frangrance. The only thing I found going for the fragrance is it does have longevity other than that I'm no fan.
01/25/2017
Like a femme Lagerfeld, but soapy. Not at all what was expected. No idea where the noir is in this bright and cloying mixture.
01/25/2017
this is a powdery, smooth vanilla, nutmegy, spicy scent. Opens up BIG and complex and intriguing. However, initial scent is extremely short lived for an EDT.. lasts for 5 hours very close to skin, but it is VERY SUBTLE, the base notes will be of vanilla and powder. this is a nice nice luxurious scent. not ultra masculine, but smells expensive. I would use this scent going to bed with a significant other, because it is a very personal non offensive scent that women love. however do not use this scent if you want to be noticed. would rate it higher if it lasted longer, also its Tom Ford dammit this aint cheap it should perform better then this.
01/21/2017
To floral reminds me of an older person
01/19/2017
Did not enjoy the smell whatsoever. Too strong and musky. Tom Ford has much better scents.
01/12/2017
Did not smell good at all...made me question did they put the real stuff in the bottle...I giving it one more chance. ..if it's not a good scent I'm canceling
01/11/2017
Love this cologne. Ordered it twice.
01/07/2017
it was not what I was expecting. Doesn't last as long.
01/07/2017
Good scent, my girl goes crazy when I wear it
01/06/2017
It is a nice scent but not my normal but would wear. nice smell
01/06/2017
Sweet smell more of a date night cologne
01/05/2017
Really enjoyed this scent. Not as much as the yves saint leraunt though
01/04/2017
Different than a scents that I'm used to but I enjoy the scent of this cologne
01/04/2017
A very masculine yet clean scent. Perfect for evening events and special occasions.
01/03/2017
Not my type of mix!
01/03/2017
Smells amazing but doesn't last
01/03/2017
Dark amber scent. Bold
01/03/2017
not good for me
01/03/2017
At 1st I didn't like it, but it's starting to grow on me the more I smell it. Sweet yet spicy
01/03/2017
Very sophisticated and sexy scent.
01/02/2017
I don't love or hate it. I guess I was expecting something different. Maybe it'll grow on me.
01/02/2017
This scent is definitely in my top 5 and the wife loves this cologne on me.
01/01/2017
Did not and do not like it .
01/01/2017
I didn't know ow it smelled but I was pleasantly surprised. got a few compliment s during the Christmas time.
01/01/2017
It's old ladyish at first contact. When that calms down the citrus and spice comes out. Not bad for a night out.
01/01/2017
Smells really great I love it already about to get a bigger bottle....lol!!!
12/31/2016
It's a clean smell that is light. Doesn't last long but a nice scent.
12/31/2016
Love this scent but, most of all my husband does two!!.. And with this one less is more.. I'm giving this cologne 2 thumbs up😍😍😍
12/31/2016
Not bad but reminded me of Pierre Cardin. More of an older man's fragrance in my opinion.Not my favorite. But it made a good gift.
12/31/2016
Amazing scent and great lasting power!
12/31/2016
This is great once you first spray it on its strong but once it settle it's an great scent
12/31/2016
Love the unique and bold smell... Just doesn't last long enough....
12/31/2016
Not normally a scent I would seek out, but what a surprise. I love it and it lasts! Definitely one I would buy in a larger size for nights out, although I do like occasionally wearing it to work.
12/31/2016
Too womanly for my taste.
12/31/2016
Tom Ford spells great. I recently started getting back into wear colognes and Tom Ford will a great addition to my new look and new way of life. I'm looking forward to the other colognes to come. Thank ScentBird..
12/31/2016
Ordered by mistake it's for men gave it to by boyfriend he loves it.
12/31/2016
Loved this one!
12/31/2016
My wife loves it. It's a heavier scent. I'm more of a crisp clean cologne guy but for the more elegant dress, prefect for the occasion.
12/31/2016
Didn't like the spices in this cologne
12/31/2016
It's really good
12/30/2016
It smells really strong in the bottle, almost like you don't want to wear it. But once on the skin the scent changes, softer. Just don't spray a crap ton on you. One spray is plenty!
12/30/2016
Flower like scent.
12/30/2016
Did not like it at all stinks.
12/30/2016
I did not like this at all. Its very feminine
12/30/2016
it's strong...but the scent is good...
12/30/2016
I don't know what the EDT stand for, but it did not smell like Tom Ford Noir. i like the smell of this one, but expected the other.
12/30/2016
Love this scent! Very masculine but in a subtle manner.