Tocca
Stella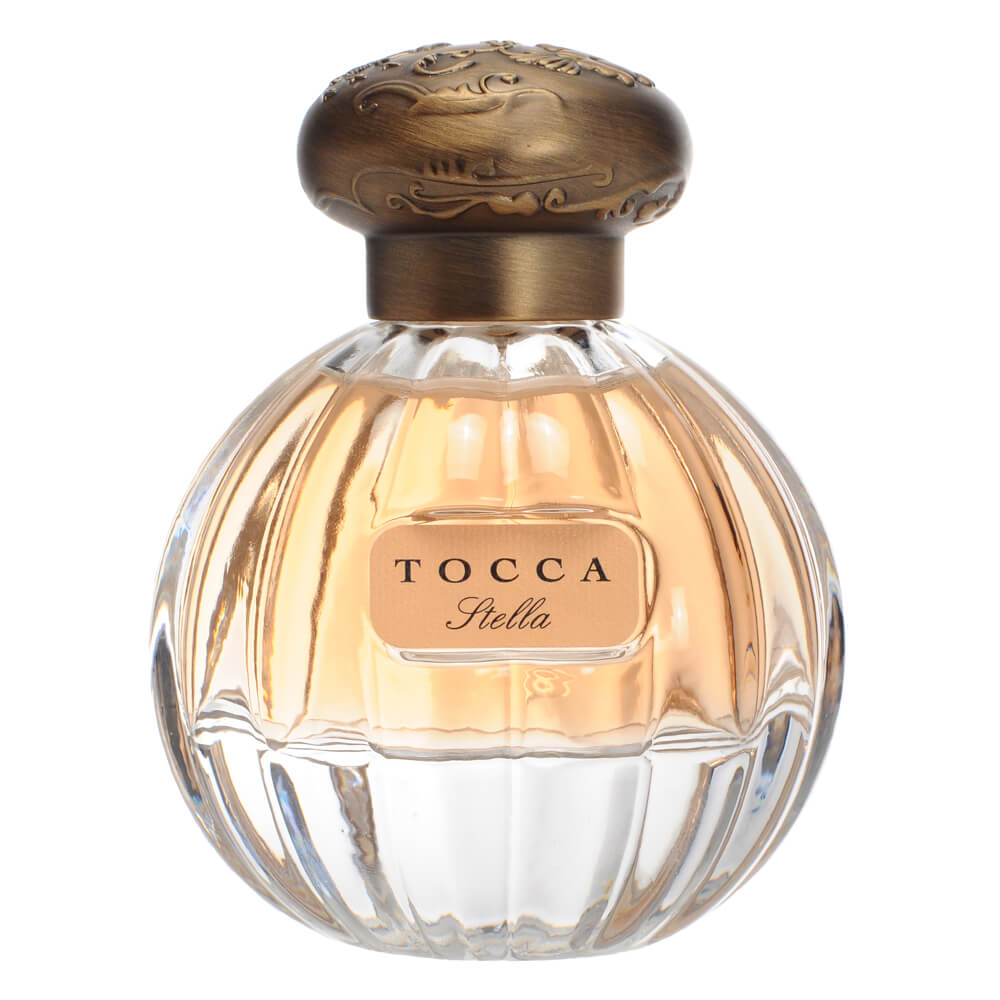 Get a 30-day supply of Stella
for
$
14.95
Notify me once this scent is available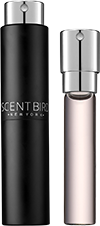 0.27 oz subscription

0.27 oz a la carte
Share and earn free perfume
Notes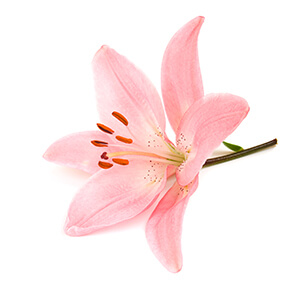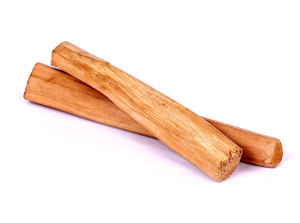 Description
As tempestuous and moody as a rebellious young Italian beauty, Stella attracts your senses with Blood Orange and Spicy Lily. A flirtatious combination of White Freesia paired with Wild Diamond Orchids, Sheer Musk, and Sandalwood create a fresh sensual fragrance.
You may also like
Stella by Tocca Reviews
10/23/2016
This scent is not for me all I smell is lily or orange blossom.... the musk lends a powdery smell that is not pleasant on me.
10/21/2016
I love this fragrance! It smells wonderfully exotic and lasts all day! I've recieved several compliments on how great it smells!
10/21/2016
This parfume smells wonderfully exotic and last all day! I've recieved several compliments on how nice if a scent it is. I love this scent!
10/20/2016
Love this perfume! Smells great.
10/12/2016
I adore this scent! Unfortunately, the sandalwood becomes very prominent with my body chemistry, so I don't care for the perfume on me. So I have to content myself with using the laundry soap, hand soap, candles, etc.
10/12/2016
STELLA, does NOT disappoint!!! The whole TOCCA line is just amazing. The smell is classic TOCCA, I have added it to my mix, along with FLORENCE.
10/05/2016
This smells amazing!
10/05/2016
I love it!!! It's subtle, and a beautiful fragrance
10/04/2016
I LOVE THIS!!!
10/04/2016
I really like this scent, it is not too strong. I will definitely buy a full size of this scent.
10/03/2016
I've fallen in love with this frag. I was iffy because of the citrus, but Oh my! This is beautiful! When I first sprayed it on my wrists it was unapologetically pure orange citrus. Then after just a few seconds the white florals took center stage and the orange slipped gracefully into the background. The sandalwood comes out after the white florals lose some of their headiness. Dries down to a soft fresh floral on me. On me it changes floral fast which I love! I will be purchasing a full size of this beauty. I can't wait to try more of Tocca's line of perfumes!
10/02/2016
Smells amazing and actually lasts!!!
10/02/2016
Love this spicy light romantic scent!!!
10/01/2016
This smelled like little old lady to me!!!
10/01/2016
I liked it, but Florence is still my favorite so far of the Tocca perfumes. This one doesn't seem to last a super long time and when it is there, it's nice, but it's not quite my favorite. It is nice though, and I definitely would wear it out, just maybe on that occasion when I didn't want Florence.
10/01/2016
I love it!!! One of my new favorites
09/30/2016
So far so good!
09/30/2016
It's not too floury did not like it it smelled exactly same as my last order
09/30/2016
to sweet, didnt like it
09/30/2016
Smells like an orange tree...I'm not into that
09/29/2016
I love this! It is quite strong IMO so a little goes a long way, but it smells so good!
09/26/2016
I really love this scent. It is so light and refreshing.
09/22/2016
I totally love this scent! I'm usually not a big fan of citrus in perfumes, but this one is amazing as it seems to transform into a nice feminine musk and floral scent. My only issue is that it seems to diminish too soon and I find myself reapplying before the day is over.
09/21/2016
This scent took a little to get use to. At first try I was like "NO" then. I went back and tried it again. And it's not to bad. I pretty sure that I won't be purchasing it but it's always good to have an emergency perfume in had.
09/19/2016
Very feminine and very classic. If you don't like citrus, this is not a scent for you. Very strong citrus smell, though if you enjoy citrus it is a quality and complex scent. Just not my thing. Stronger sillage.
09/12/2016
Beautiful scent!
09/10/2016
Love the smell, I use it everyday will definitely invest in buying the bottle.
09/10/2016
This is a really nice perfume. Fresh but not too light/floral, really love the orange essence. I only wish it would last longer. The scent seems to disappear after 3-4 hours and I have to reapply during the day.
09/08/2016
Very bright and sultry, sexy scent.. I love the head turning effect!
09/07/2016
It may not last long but I love how at first it's very citrus like and ends with a classic and elegant scent. Stella is my new favorite perfume and will definitely be buying the full bottle.
09/06/2016
I like all the Tocca brands but Stella scent is soft scent great for date night .
09/06/2016
This is gorgeous! Like gulping down a tall glass of cold blood oj in the breezy garden of some grammy's house somewhere in the sunshine. I love it! Longevity is great, sillage is right. Can't wait to own a full-size bottle!
09/06/2016
I just love Tocca fragrances & this one is no disappointment. Starts strong and citrusy but finishes soft and musky. Very nice.
09/03/2016
This is my favorite most sexy feeling perfume. I bought a full size and can't wait for it to arrive!
09/03/2016
OMG this fragrance is so beautiful and enchanting. I get so many compliments on it.
09/03/2016
This is stronger than I thought it would be. It smells nice at first but it does get kind of spicy on me. I like it but I wouldnt get it again.
09/03/2016
This is such a great product. I love the scent and the little bottle. I can just spray it on me in my car before work, and not have to worry about it leaking in my car later
09/02/2016
I thought I would like this better. It smells really great in the bottle,but once I put it on, I didn't like it. I think it was too strong for me. Hopefully, you'll like it better!😔
09/02/2016
I love Stella, it's a very light citrusy fragrance. Great for everyday wear. I loved it way more than TOCCA Florence.
09/02/2016
Love this scent! Tocca Florence is my fave but Tocca Stella I think is absolutely divine!!!
09/01/2016
This Scent Wasn't Love At First Smell. It's Not A Strong Scent And Fades Quickly BUT.. Every Time I Try It I Like It A Bit More!
08/31/2016
Not to impressed with it. It smells better after it has been on a while. I wouldn't choose it again.
08/31/2016
Love this! It's a very sophisticated, sweet but light floral scent.
08/31/2016
I didn't like it at first but it grew on me. Still not my favorite ever but the floral scent is pleasant!
08/30/2016
I can see why people like this perfume, it was just too strong (almost cheap smelling) for me. I'm in my early 20s
08/30/2016
Fresh, almost spicy scent without being overwhelming. Very unusual. Scent doesn't last very long.
08/30/2016
I didn't like this scent initially when it sprays on, but about 2 minutes later you can smell all the floral scents (mainly gardenia) and it just transposes you to another reality. Love it!!
08/30/2016
Love it!! Very different woodsy scent! Everyone ask what is it!! Would recommend!!
08/29/2016
I love this perfume. It is my favorite so far. I had to buy it on a full size.
08/29/2016
I love this scent! Not to floral and not overwhelming.
08/26/2016
Stella is one of my favs. Love the blood orange opener then how it turns into a very classic scent. My only complaint is that it doesn't last long.
08/26/2016
Very nice scent, reminiscent of the original White Shoulders, with a little twist of orange. Does not last too long, but still, it is a very feminine, ladylike scent. It's not too overwhelming for work.
08/24/2016
This fragrance is amazing! I didn't like it at first, then a sales lady sprayed it on herself and let me smell, holy crap, it's so warm and sultry. It immediately brought Sophia Lorren to mind even though it's named after Stella from Streetcar. ( which is on of my favorite movies!)
08/22/2016
Lovely fragrance...my husband and daughter like it too. Not too strong. Sweet. We'll see how long it lasts when I try it all day. Just got it tonight!
08/15/2016
It is very vibrant perfume... notes of blood orange hit 1st and stays for a long time . Perfume lasted a long time. I got a good amount of complements on it. I would say that this perfume is for a young ladies . Definitely a spring/ summer smell.
08/07/2016
Love the scent, the citrus notes were perfect for the summer, and the scent profile was spot on. Definitely a good day to night go to
08/04/2016
Very mature & cheap smell
08/03/2016
Someone on Fragrantica said it best - wearing Stella is like being slightly drunk, laying on a sun drenched beach in Italy. Love the blood orange smell of this, but it has no staying power! 30 minutes of heaven.
08/03/2016
I had the hand cream for scent and loved it. Therefore I was disappointed when the perfume did have the same Curtis freshness
08/02/2016
I hate this. It is super sweet and smells really cheap. It has the same smell that the fake perfumes at Cato have. It leaked in the package and got on my hands when I opened it, and smelling it for a prolonged period gave me a stuffy nose and a headache.
08/02/2016
Lovely, feminine & sweet...I love it!
08/02/2016
I haven't received anything
08/02/2016
Beautiful, elegant, empowering but not overwhelming scent. Love it!
08/02/2016
Oh my goodness! This perfume was so strong and sweet that I literally had to go home and change clothes! No. Just no.
07/31/2016
Nice but a little to sweet for me on the daily
07/31/2016
I don't care for this scent at all. I found it to be too citrusy (is that a word?) and overpowering, not matter how little I used.
07/31/2016
Not for me, I didn't care for it...I tried it and wore it once and all day was wanting to wash off...
07/31/2016
Very clean soft and delicate great for everyday but sexy enough for a night out on the town.
07/26/2016
When I first smelled it I thought it was going to be too strong and floral on me, but it does wear off and turns into a lighter citrusy smell. It's not my favorite, but I like it.
07/26/2016
Definitely citrusy ,hint of spicy! Once I spritzed it on my wrist,that citrus hit me then turned into a floral smell ! Fresh and great for the Spring or Summer. Not over powering.
07/24/2016
The fragrance reminds me a bit of White Shoulders, but with a sweet citrus overtone. It lasts pretty well, and I have received a few compliments on it.
07/22/2016
The BEST, the absolute BEST $14.95 I have spent to date. It's fresh, clean, refreshing, sensual, fun, casual and yet I would have NO problem wearing it to a glamorous event as well...it would make your favorite person want to kiss your neck. I will purchase this fragrance, it makes me smile.
07/19/2016
I loved this perfume. It settles into a lovely, floral smell that for me lasts most of the day. And if I spray it on my clothes, the scent lingers for days afterward. One of my favorite newer perfumes!
07/12/2016
Love this scent, but staying power is only for about two hours. Reeeally enjoyed my Scentbird though :)
07/12/2016
I got this one because Joanna Gaines said it was her favorite. It's very citrusy in the beginning, slightly overpowering, but as it wears, it softens and becomes a warm scent. It's not my favorite perfume, but it's alright. It doesn't last super long though.
07/09/2016
Bought this in a blind buy and absolutely LOVE it! It comes out as a strong citrus and then lightens up to a very feminine, soft, sweet, floral scent and later I noticed just a hint of spice. The scent is soft and not overwhelming or powerful, yet you notice it there. Sophisticated enough for an older woman yet not "old lady like". Perfect for daytime and the office.
07/09/2016
This IS an incredible scent! Makes me feel like a million bucks when I wear it! It's classy and vibrant. The ONLY downfall about this scent is it literally only stays for about two hours :( I did a test run to time how long before the scent fades- regardless it is still one of my favorites <3 Would definitely recommend adding to your queue.
07/02/2016
I like this scent! Clean, not overpowering and fresh. Staying power could be better but Ive received many compliments
07/02/2016
Love this perfume! One of my favorite scents
07/02/2016
Love this scent! One of my favorites
07/01/2016
This one just was not for me.
06/22/2016
It's a beautiful citrusy lightly musky sweet scent. I absolutely adore this scent. It's perfect for a summer evening out.
06/13/2016
At first, this was very strong and floral... upon drying it took on a very lovely citrusy light scent. Everyone around me tells me how nice I smell! :)
06/07/2016
It was just okay and the scent didn't last long!
06/05/2016
Very floral scent but not over powering
06/05/2016
I have loved this fragrance for years. I didn't know it was still around.
06/04/2016
This perfume is so refreshing and very feminine. I love all things Tocca and Stella doesn't disappoint. Longevity is about 4 hours for projection but lasts a few more hours close to the skin.
06/04/2016
Nice light scent. More spicy than I usually wear but I love it.
06/02/2016
I love this scent. The lily and freesia are strong and upfront when you first spray it on, I was a little put off by that at first...but as it dries down the citrus comes through and it develops into something totally different and beautiful.
05/31/2016
To strong for my taste! I like citrus !
05/17/2016
I love this perfume. I just got it today and put it on. I love how unique it is. I love the citrusy scents with the lily. I highly highly recommend it!!!
04/29/2016
I love everything about this one. I really get the lilly scent in this one, but its not over whelming. Light and fresh but floral