Tocca
Simone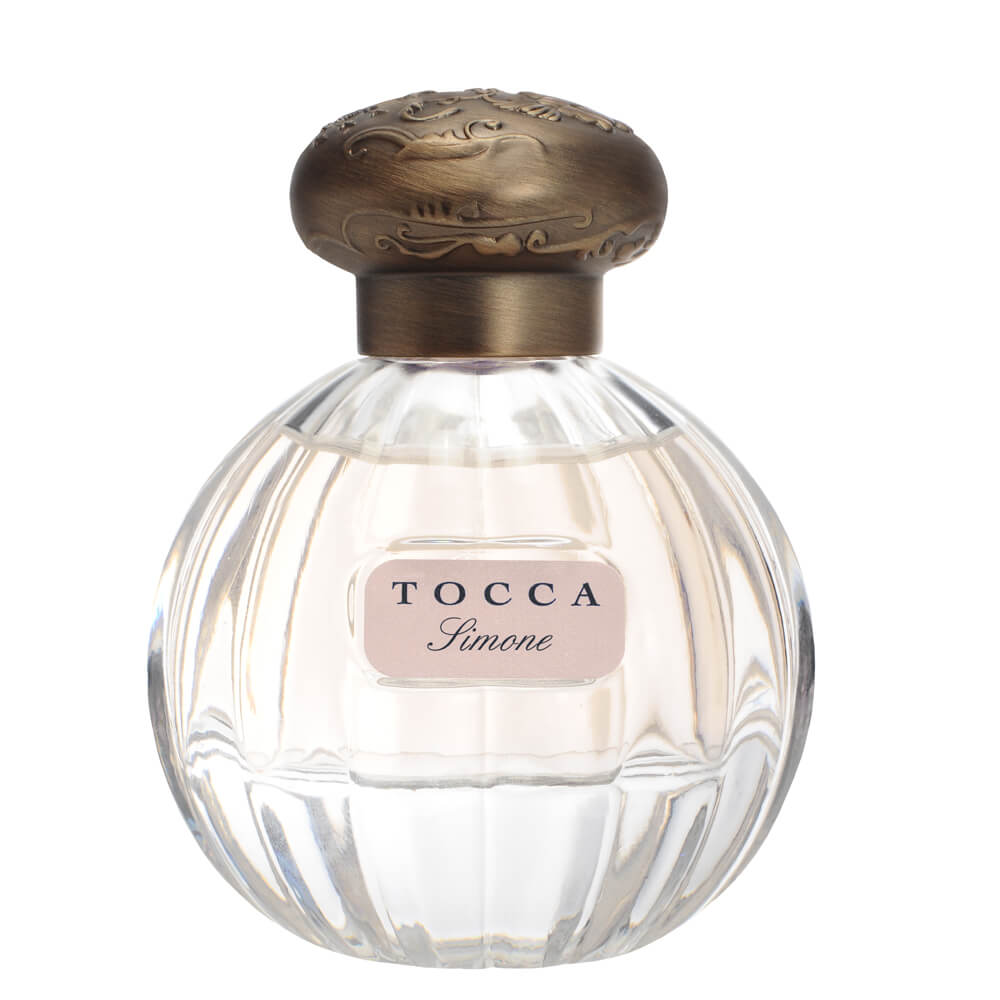 Get a 30-day supply of Simone
for
$
14.95
Notify me once this scent is available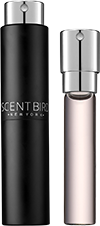 0.27 oz subscription

0.27 oz a la carte
Share and earn free perfume
Notes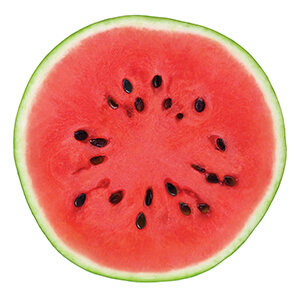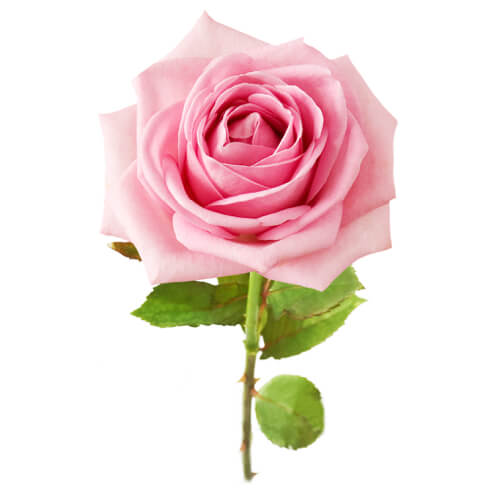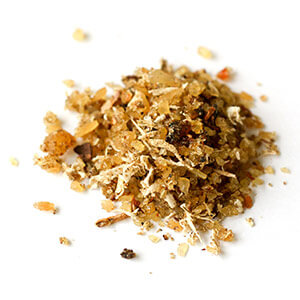 Description
Tocca's Simone is a fruity floral with delicate green facets, and accented with red apple skin and a tinge of watermelon. The fruit notes are vivid and juicy (your taste buds will recognize these notes first). The red apple skin is then enfolded by a bouquet of vanillic, spicy and powdery florals: ylang-ylang, freesia, frangipani and rose petals. The transition between the juicy, soft flesh of the fruit and the dry, soft petals of the floral notes is an absolute delight. The base notes are a luscious, creamy swirl of amber, lactones and blonde woods, with a milky smooth, feminine finish.
You may also like
Simone by Tocca Reviews
07/26/2017
I love this scent! Subtle but so refreshing! I thought I was a more of a deep amber/musk lady, but this perfume has got me questioning myself! Definitely adding this back onto my list!
07/26/2017
Reminds me of Dolce and Gabbana Light Blue, which I have had before, and wasn't my favorite. The description given does not suit this scent at all. I would more describe this scent and as a fresh/clean, citrusy scent. It does not smell bad by any means, but just not what I had in mind when I chose it. It is pretty strong when first sprayed, but fades VERY quickly.
07/26/2017
This is one of my new favorites !! It is such a refreshing scent. It has a very elegant side to it as well. Clean but yet sweet. My boyfriend really liked this scent and said it was very sexy. :D
07/26/2017
I love this scent. I'm compelled to buy a big bottle. Its fresh with a hint of sweetness that's not overbearing like most sweet scents. I also love that it has a hint of floral scent too. By far my favorite out of the few I have received.
07/26/2017
I really like the fragrance but I'm not in love. I don't have a desire for a big bottle, but that's the nice thing about scentbird. The fragrance is light and fresh smelling but doesn't seem to last long. I don't really smell the watermelon at all.
07/25/2017
This fragrance smells sweet , light , with a leaving impression of glamour. Smelling like a million bucks, this is my first scent and I am in love i love scents like this light and sweet , not to strong with a huge punch . I love you scent bird .
07/25/2017
I loved this 1, beautiful floral and clean scent.
07/25/2017
Love the scent it's definitely different
07/25/2017
This is a wonderful fragrance. Very light and clean. I really just wished the fragrance lasted longer.
07/24/2017
Smell jus like DKNY be delicious....
07/24/2017
It's a little spicier than I thought it would be, but I like it! Don't LOVE it, but I like it. It's fine. Slightly "mature" smelling... I would say it smells more like a fall or winter scent than a summer one. I can't really tell how long it lasts on my skin because I get used to the smell pretty quick.
07/24/2017
It's light, warm and floral. It's sweet and sporty all in one. I know nothing about perfumes but that I love this scent. What a pleasant surprise. This is my first time trying scent bird and I love the packaging and the presentation. Tocca is a perfect everyday scent.
07/23/2017
I am pretty picky when it comes to perfumes! however this one is pretty nice, clean, fresh scent sort of reminds me of Dolce & Gabbana light blue , LOVE IT!
07/22/2017
Little bitter but clean
07/22/2017
I loved this perfume, it reminds me of the ocean. It's very floral and sweet, I very much enjoyed this sent.
07/22/2017
I love this one! It is kind of strong at first but when it drys a little it has a great floral scent. I'm very happy with my choice this month. Will definitely get a larger bottle !
07/22/2017
The only reason I don't give a 5 star is that it doesn't last very long and my husband couldn't smell it unless he got super close. I want him to walk past me and right away smell how irresistible I am! I do enjoy this scent. I'll just have to refresh it to lure my husband I suppose. It's a pretty acwnt
07/22/2017
I'm enjoying this one. I'm usually not a floral fan but there is something about this one that I love. It's a clean, fresh, summertime day smell...that's the best way I can describe it. Not a lot of staying power for me unfortunately. The floral notes blur into a sweet, powdery smell at the end. Glad I took a chance in trying something new.
07/21/2017
I liked the long lasting impression it gave. Very robust at first and toned down, but it grew on me immediately. I really like it.
07/21/2017
It's okay. It's a bit too floral, and "mature" for me. My husband says it's nice, but honestly it reminds me of a cheap perfume my grandma bought me for Christmas when I was 16. As it softens, I do like it more, but would not purchase a whole bottle.... like ever.
07/20/2017
I couldn't wait to get this perfume seeing that it was the first perfume I picked. when I tried it on it was way to strong and It smells like old lady and my dog hates it. She won't even come near me. lol 😂
07/20/2017
Starts off very strong, but dies down to a nice clean fruity smell. It does tend to linger for a bit. Overall, I like it.
07/20/2017
Awful and overpowering. Instant headache. Description is totally off and doesn't match the fragrance at all.
07/20/2017
I really like the smell of this perfume! Its floral but not overpowering and sweet. I can't stop smelling it =)
07/20/2017
I am obsessed! When first sprayed it is quite floral smelling and almost seems like it could be too strong, but once it dries down, it smells like a sweet, creamy, fresh, tropical fruit. It doesn't last long which is the one down side, but the small bottle is great for just throwing in my purse so I can re-up during the day! I can't get enough of it! Literally... I sprayed it 6 times before I left for work this morning. I will definitely be getting the large bottle and I'm excited to try the other Tocca scents!!!
07/19/2017
I absolutely love this scent. I'm obsessed with the whole idea of scentbird. They come in adorable little bottles that are easy to use and are duel purpose as a protective case. So cute!
07/18/2017
I wouldn't recommend this scent for anyone who can't stand strong perfume smells. But on the other hand, if you love strong perfume, then this is really the perfume for you. I have a sensitive sense of smell and this absolutely killed my head. I wish I could wear it because it does smell good at first, but as it sits it gets worse. Well atleast to me. Disappointed from my first scent order :(
07/18/2017
Love it last all day
07/18/2017
I really like this scent! Smells wonderful and stays on! Is like spring in a bottle, or walking in flowers!
07/18/2017
Love the scent, smells like Daisy - Marc Jacobs.
07/18/2017
I don't know. I'm not too fond of it, but I like it. I will wear it, but I wouldn't buy this one.
07/17/2017
I absolutely love this perfume. It has such a soft flowery fragrance. I am the type of person that doesn't like strong perfumes but Simone it's just perfect and the smell doesn't fade away.
07/17/2017
After reading reviews on this perfume, I chose Simone as the first scent to receive in my subscription. It has a fresh, floral-y, and sexy vibe to it - it's amazing. I cannot stop smelling it. I am highly sensitive to certain fragrances, but this is not overpowering and I'm so glad I chose this as my first scent.
07/17/2017
It starts out strong but faded into a light sweet note. I'm still on the fence with this one. Just horrible but not fantastic. Maybe I'll update once I've worn it longer.
07/17/2017
Wouldn't have tried this sent if not for sentbird. I really liked it.
07/16/2017
This is the first scent that I have received. I like it.
07/16/2017
It smells good but not my fave. A once in a while kind of scent given how strong it is and how floral it is
07/15/2017
Fresh, floral scent with good staying power. Great for everyday.
07/14/2017
I love this scent! It is fruit forward and not too strong. Perfect for the office or even date night.
07/14/2017
It smells okay. I like fruity smells. I will use this on occasion.
07/14/2017
I really love this perfume. If you don't' like forals, stay away from this one.
07/13/2017
Smells like a grandma.
07/13/2017
Smelled nice. But probably for a older woman. Too floral for my taste
07/12/2017
Nice light and fresh but just a little too flowery for my taste
07/12/2017
I love this scent. My husband says it is sex but soft just right. Thank you
07/12/2017
I really loved the scent but i am a big fan of floral scents! My mom did not like it she said that it was too floral, if you don't like florals do not get this. It has a very fruity undertone which i do like as well!
07/12/2017
I like the scent but it's a little to flowery for me. You don't need to spray a lot of this perfume because it's very strong. I only wear this if I had no other perfume left.
07/11/2017
This perfume was a great first month for me. I can't really wear scents that are really strong "perfumey" smell because of my migraines. But the only thing about this one to me for some reason is that is smelt a little more of something my Fiance would pick out to use and not me.
07/11/2017
I enjoyed the sent but it was a little to flowery for me. Still a nice sent though.
07/11/2017
I absolutely loved it!! Light and pretty!!! It made me feel happy!!!
07/11/2017
I enjoyed this perfume very much . Great scent
07/11/2017
Very nice scent!!!
07/11/2017
I like the scent it's not too strong and it's light enough to reapply if needed.
07/11/2017
It's a nice smelling perfume. For my personal taste, I like more fruity, fresh scents.
07/11/2017
Love the scent😍😍😍
07/11/2017
This was my first experience with Scentbird and the first perfume I received by Tocca Simone.....and I absolutely LOVE IT!!!!! This is just a lovely scent. It is feminine, flowery and just absolutely pleasant. I want to wear it all the time. If this is a sample of what Scentbird is about I am a customer for life. Thank you all so much!!!!
07/11/2017
Love this scent!
07/10/2017
Just received my Simone by Tocca today and I gave myself a few spritz and I love it. I just love fragrance that don't overwhelm your senses. It's very feminine and light which is exactly how I like to smell daily. I can't wait to use her all month.
07/10/2017
Love it!!! Smells so amazing 😉
07/09/2017
Absolutely in love with this perfume!
07/08/2017
Great smell. Only problem is it doesn't wear long enough.
07/08/2017
EVERYONE said it smelled like an old lady. One person even said it smelled like glue. This was my first scent i was shipped so im sad. :( I couldnt even give it away....
07/07/2017
I absolutely hated this fragrance. It made me nauseous and made my fiancé sneeze every time he came near me. I'm doing this so I can find a wedding fragrance and my fiancé told me immediately that I better not wear this on that day, or any day for that matter. There goes $15 what a waste!
07/06/2017
I absolutely love this. Very light but interesting. Did not overwhelm me at all. I will probably be keeping this one in my queue for a while.
07/05/2017
The mixture intrigued me quite a bit and first spray i was a little overwhelmed, not in a bad way. It smells a little mature and has a huge floral impression. After wearing it for about an hour I can really smell the fruity. It has a nice silage since i have only had it on for a short period I can't speak on the longevity but seeing as it is still pretty potent I would think it would last awhile. Seems more like a late afternoon evening scent, more romantic with hints of flirty in my opinion.
07/04/2017
Estoy enamorada! Nunca hubiera probado este perfume por mi misma. Estoy muy feliz que tome el perfume de el mes. Ahora voy a comprarlo cuando pueda. Me encanta!
07/04/2017
Estoy enamorada! Nunca hubiera probado este perfume por mi misma. Estoy muy feliz que tome el perfume de el mes. Ahora voy a comprarlo cuando pueda. Me encanta!
07/04/2017
This scent is amazing! Its light, soft and fresh all at the same time. Its definitely one of my summer fragrances!
07/03/2017
Super soft and clean scent. Something I could wear everyday. There is a floral scent but it is calm and not overwhelming.
07/03/2017
this perfume gives my signature summer scent (acqua di gioia by giorgio armani) a run for its money. this is such a light, beautiful fragrance that is perfect for the warmer months. i will probably be buying a full-size bottle once my scentbird vial runs out!
07/02/2017
Very light and fresh smell . Mostly smells like green apple with a light hint of flowers.
06/28/2017
This is a little too strong. I like sweeter tones for my everyday perfume. I like the perfume, but it's more of a night out scent.
06/27/2017
This perfume smells incredible! It's light, sweet, and floral but not overpowering. Very feminine. It's definitely a spring/summer scent. I've been looking for a summery scent and this definitely the one that I'm going to buy.
06/27/2017
I received this as my first scent, even though it wasn't my choice, but absolutely love it! I've got to have more!
06/26/2017
I received this today. Sprayed it in my room and instantly regretted it. I am sensitive to perfumes and they can give me instant migraines. I had to turn on a fan to get the smell out of my bedroom. My daughter liked it so I gave it to her.
06/24/2017
I loved this perfume. Light, clean, and certainly had that aquatic sense to it. I would buy this again.
06/24/2017
I loved EVERYTHING about this perfume. Just two pumps was enough to last me a whole day! I'm definitely buying.
06/21/2017
This scent is a little strong and not as sweet as I expected. If you don't have allergies to perfumes it's a pleasant scent, but I prefer a lighter scent.