Tocca
Colette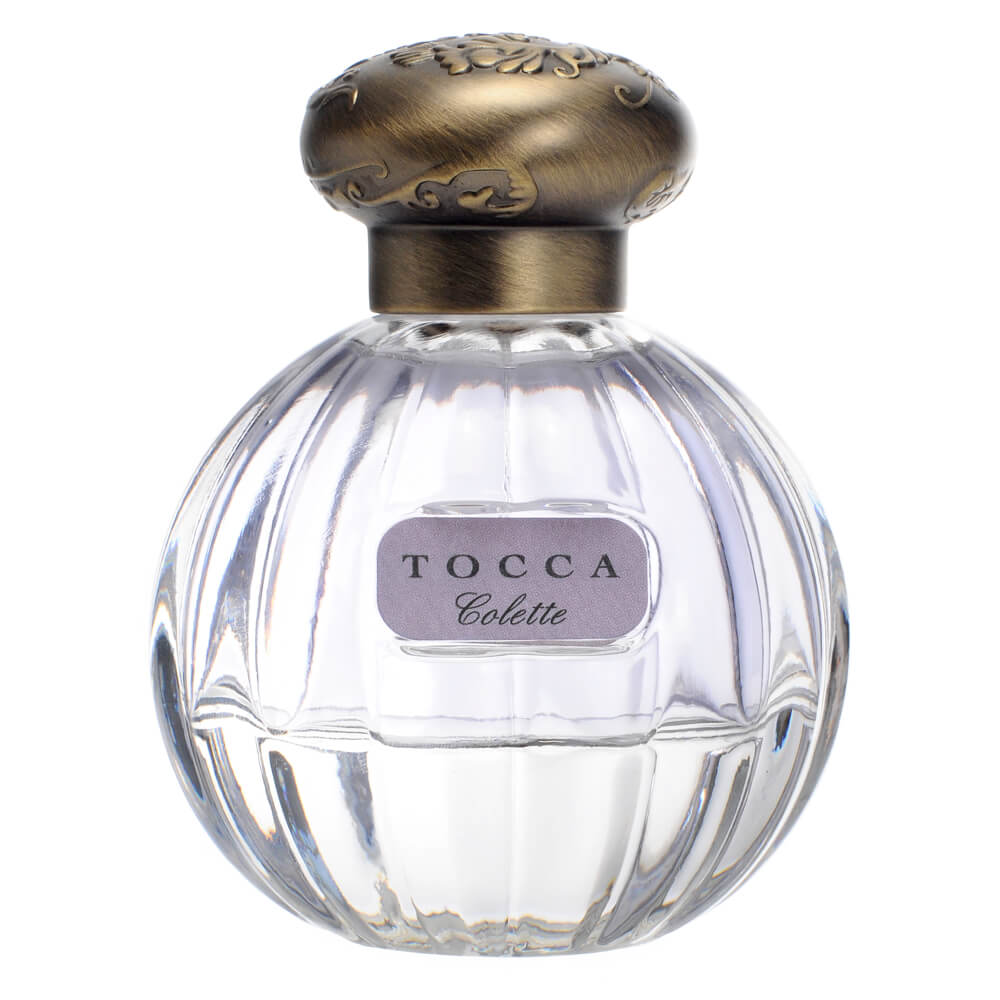 Get a 30-day supply of Colette
for
$
14.95
Notify me once this scent is available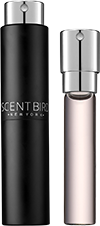 0.27 oz subscription

0.27 oz a la carte
Share and earn free perfume
Notes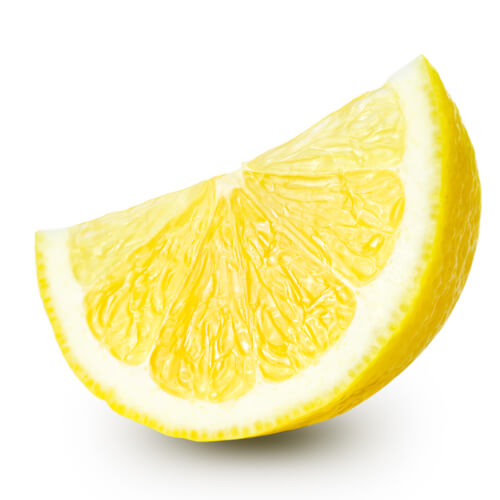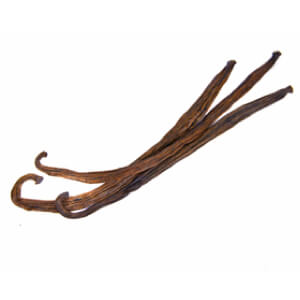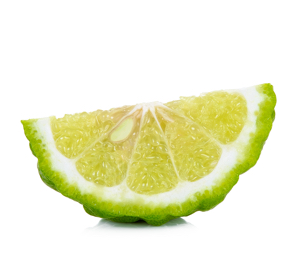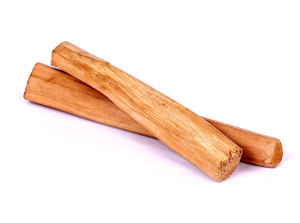 Description
Inspired by the French novelist and libertine, Colette, Tocca's newest fine fragrance captures the seductive essence of a woman. Known for her romantic liaisons as much as her inspiring writing, Colette embodies the irresistible scent of a woman that lingers on the pillow long after she leaves. Warm, spicy and sweet, Colette is the perfect fragrance for the sensual woman in us all.
You may also like
Colette by Tocca Reviews
11/10/2017
I loved it!! I always saw this perfume in the store and never even bothered to smell it. Everyone who smells it ask me what I'm wearing. I will definitely be buying a full bottle for myself.
11/02/2017
I really like this scent...goes a little bit with fall. I really like how the whole set is it's one you can where to the mall or just hanging with that special someone..!
10/31/2017
This perfume smells really nice. Not to strong or old ladyish at all. However, I wish it lasted longer...
10/28/2017
Love Love Love this fragrance. I get so many compliments on my scent from so many people!
10/26/2017
This was my first pick from Scentbird as the notes really appealed to me. The scent is great, not cloyingly sweet, and is very feminine and agreeable. Unfortunately, it has zero projection or lasting power, even in extreme heat. It is definitely a perfume that must be reapplied throughout the day. When DID get close enough to actually smell it I received compliments.
10/26/2017
This fragrance is so nostalgic to me. My mother, aunt and grandmother all had great taste and style and I think this perfume reminds me of fragrances they all wore. I love the way it smells on me and I can't stop smelling my wrists. It has a very distinct spicy note I can smell in the top and middle notes. It becomes very soft afterward. The woody notes do not make you reminisce about being in the forest, but play as spicy. A powdery musk is lingering in here as well. This is a mature and slightly old fashioned scent, but in a very good way. My only issue is the sillage. :( It stops projecting within an hour.
10/12/2017
My first thought was that it was a tad old lady-ish.. as I wore it more so really like it. It's subtle
10/02/2017
At first I wasn't sure how to feel. I can see why some people say it smells grandmother-y. I couldn't decide the first day I wore it, but my boyfriend liked it. He said the underlying tones made it not smell grandmother-y. It definitely has layers to it. The smell changes throughout the day.
09/26/2017
Very pretty… But not my favorite. It has a clean smell but is a bit mature for me.
09/25/2017
This scent doesn't smell bad, but is not what I expected. At first all I smelled was a floral, powder scent. Then I smelled lemon which was nicer. Now that it's dried down it smells like powdery old lady. It smells a lot older than I expected. Not a big fan sadly.
09/22/2017
My favorite from the Tocca collection. Lemon citrus notes on the top then dries down to a warm woodsy vanilla. Great for all year round.
09/08/2017
This is one of my all time favorite scents. I like to call it olfactory crack because when I wear it I can't stop smelling myself. I love it and always get compliments on it.
09/01/2017
I liked it better than i thought i would. Cute and classy smell. Not over bearing or granny smelling.
08/29/2017
My FAVORITE! Beautiful lemon and vanilla cream balanced with some woodsy and floral notes. Seductive.
08/25/2017
This is by far my favorite perfume I received so far. It is light enough for daywear but sensous enough for nightwear. It is not overpowering but lingers in the air. I would recommend this to anyone.
08/12/2017
Princess by Vera Wang was my first ever "real" perfume and this reminds me of a more sophisticated version. The sweet Floral/Citrus notes hit you first, and they are in no way overpowering. Once the scent settles you have a lingering, sexy, woodsy scent thanks to the Sandalwood and Cedar. This is very much Princess all grown up. I took one heart away because the scent is not very long lasting on my skin; I'll have to spray it on my clothes.
08/02/2017
I LOVE THIS FRAGRANT!!! This is for sure a very light summery and spring scent.
08/01/2017
I like this scent, but it's a little sweeter than what I like to wear.
07/29/2017
I love Tocca. All of their scents smell soooooooooo good!!!!!!!!
07/03/2017
nice light scent, a bit too vanilla/powder scent for my taste but still a nice smell, not overpowering.
06/30/2017
OMG!!!! I absolutely love it! And so does everyone else! I've never had complete strangers walk by, stop and say, "wow, you smell Amazing! What are you wearing?" Definitely a new favorite!
06/30/2017
This for me is the perfect summer scent. It's light and fresh! I little powdery scent but that goes away to a crisp citrus scent.
06/26/2017
I'm in love with this! My first Tocca scent and I think I'm going to try more. It starts off strong and citrus but dries to vanilla and powdery, but not old lady at all. It does last but because I like it so much I find myself respraying more often than I probably should.
06/24/2017
i love Tocca perfumes, and this one is not my favorite, but i do like it. it's definitely a nice fragrance, it's got a whole sweet (vanilla) and slightly spicy thing going on, but what lingers is an almost powdery note that reminds me of something my grandma would have worn (not an insult). as most Tocca scents, it doesn't last long. wouldn't buy a full size.
06/19/2017
This was too strong and floral for me. Others love it - it just isn't may fav Tocca perfume
06/05/2017
Love the way this smells!
06/04/2017
The perfume came in on time this time. I love the scent, but it doesn't have lasting power like I appreciate my perfumes to smell. It's a sweet smelling perfume, and I like that.
05/31/2017
Very citrus for me but others liked it on me
05/13/2017
Wonderful scent! Perfect for everyday use or for a special occasion.
05/03/2017
Smells so good! Only complaint is it didn't last long enough.
05/03/2017
When I first tried this I didn't like the opening, but now that I've worn it for a few days, I do. It reminds me of Sugar by Fresh with a little Clinique Aromatics Elixir thrown in, sort of lemony sweet with some warm spiciness underneath.
03/07/2017
I am obsessed with this perfume! I LOVE IT! It smells sooooo good and I can smell it all day. I have ordered it the last several months. It's a soft powder vanilla scent and it is scrumptious!! People come up to me and tell me how good I smell all the time!
03/07/2017
I absolutely love the fragrance!!
03/07/2017
Smells great for a little bit, then you can't smell it anymore. Wears off very quickly.
03/06/2017
It does smell wonderful, but lasts the same as a cheap "body spray" :(....that was the most disappointing part!
03/05/2017
Smells light & fresh, esp after it dries. Only downside is that it doesnt seem to last long. Looking into getting a full-size bottle after Scentbird sample runs out.
03/05/2017
Very light wonderful scent!
03/02/2017
Haven't received this scent yet. Was sent a fragrance that was supposedly no longer in stock. Hopefully I will get right fragrance this month
03/01/2017
I love this perfume! I had smelled it before on a friend and I knew it was TOCCA, but I couldn't recall which one. It was Colette!
03/01/2017
I like this scent its smells great but doesnt last long... Not my favorite tho...
03/01/2017
LOOOOOOOOOOOOOOOOOVE ITTTTTTTTT!!!!
02/23/2017
Love this!! Soft, fresh, and powdery. One of my favorites so far! Perfect for everyday.
02/06/2017
this smells like old ladies
02/04/2017
i love it!!! something i can wear on a daily basis
02/04/2017
To strong for me but it dose stay all day long.
02/04/2017
AMAZING! Everyone I passed complemented me on it. My boss even tried to get it from me. I kindly referred her to scentbird.com
01/29/2017
I love this scent, but it doesn't last very long.
01/28/2017
I love Collete! When I received it I almost used the entire spritzer in a week! It just smells so perfect on anyone. When you wear it, you feel so feminine and classy, even if you're just wearing jeans and a tee shirt.
01/27/2017
Okay so I got my new bottle and I am super happy with it! I am in love with it OMG this smell is just so amazing. I seriously am in love like love love love love................... Everyone needs to get this.
01/23/2017
OH MY GOSH!!!! I Love, Love this! It is soft and powdery. I get tons of compliments. This is by far one of my favorites!
01/21/2017
I got this today. My bottle was cracked and leaking so I will not be able to use it but I can say it smells amazing. I am so sad that this month I will not have so for those of you thinking about it, get it!!! You will not be let down.
01/05/2017
Beautiful, elegant scent.
01/02/2017
Absolutely adore this perfume. It's perfect for everyday.
01/02/2017
Wonderful smell
12/31/2016
The little I could use before it got stolen was AMAZING!!! I bought it again and this time I will make sure no one takes it!!!!
12/31/2016
Strong at first but this one grew on me & I'm wearing it today!! I'm excited to check out the other scents from Tocca!
12/31/2016
Smells good but scent doesn't last very long
12/29/2016
Awesome perfume!!! Love to wear it during the day!!
12/29/2016
IDK it hasn't arrived yet
12/27/2016
Colette is beautiful, delicate and sexy all at once. This fragrance is supposed to be reminiscent of the scent of a woman's skin that lingers on sheets. Tocca has done a wonderful job replicating that. The lemon is fresh but soft and in combination with the powdery note (which I usually despise) and vanilla it's a clean skin scent that's also innocent and alluring. The projection is pretty decent, I get tons of compliments on this one.
12/04/2016
I fell in love with a perfume called Gypsy water. It's extremely expensive so I was looking for a alternative, it perfume is it. I absolutely love this perfume. It has a woodsy powder scent.
12/02/2016
This scent is very feminine and very sexy!
12/02/2016
Powdery then floral on the dry down. Only three stars due to poor sillage. It doesn't linger very long--it fades away rather quickly.
11/25/2016
I love most of the Tocca scents (Isabel, Florence, Bianca), but this one I did not like at all!
11/18/2016
Lovely rich scent! Makes me feel high class and mature! Perhaps not ideal for daytime use, but it has worked until I get my next subscription!
11/15/2016
Love. Wish it lasted a bit longer. I could go through a sample in a week if id let myself. I think I will put this on my christmas wish list.
11/08/2016
A little too powdery for me. Smells better after a few minutes.
11/04/2016
I really like this one
11/04/2016
In love with it!
11/04/2016
A little to powdery for me. Smells great but after about 10 min I just smell powdery
11/03/2016
I am on my first full day of Westin this one! This is my very first Scentbird experience and I must say the presentation are number 1 not excessive( yay for less waste!) and suave (I feel like a ritzy spy girl with the small bottle in the bag! As for the scent: perhaps more mature/ too rich for daytime use. I am just learning how to notice the individual smells so my future posts will be more in depth!
10/30/2016
This scent is amazing!
10/25/2016
I love the Tocca perfumes, and this one does not disappoint. The smell is amazing! It is not overpowering at all. I feel so pretty when I wear this scent! Can't wait to check out more perfumes from this line!
10/24/2016
I love this scent. I wish it lasted longer. It seems to last longer on my clothes than my skin, so I spray it on my pillow and cuffs. A romantic scent,. Very floral at the start, fades to a powdery finish,
10/18/2016
LOVE! The lemon and cedar hit me at first, and dries down to the vanilla. The only reason it doesn't get 5 stars it that it doesn't last long.
10/01/2016
This reminds me of MAC MV1 perfume. I like it, but am looking for something a little spicier. Initial spray was perfect. Dries down to a generic powdery and creamy vanilla very quickly. Think serve vanilla ice cream as opposed to yellow cake.