Tocca
Cleopatra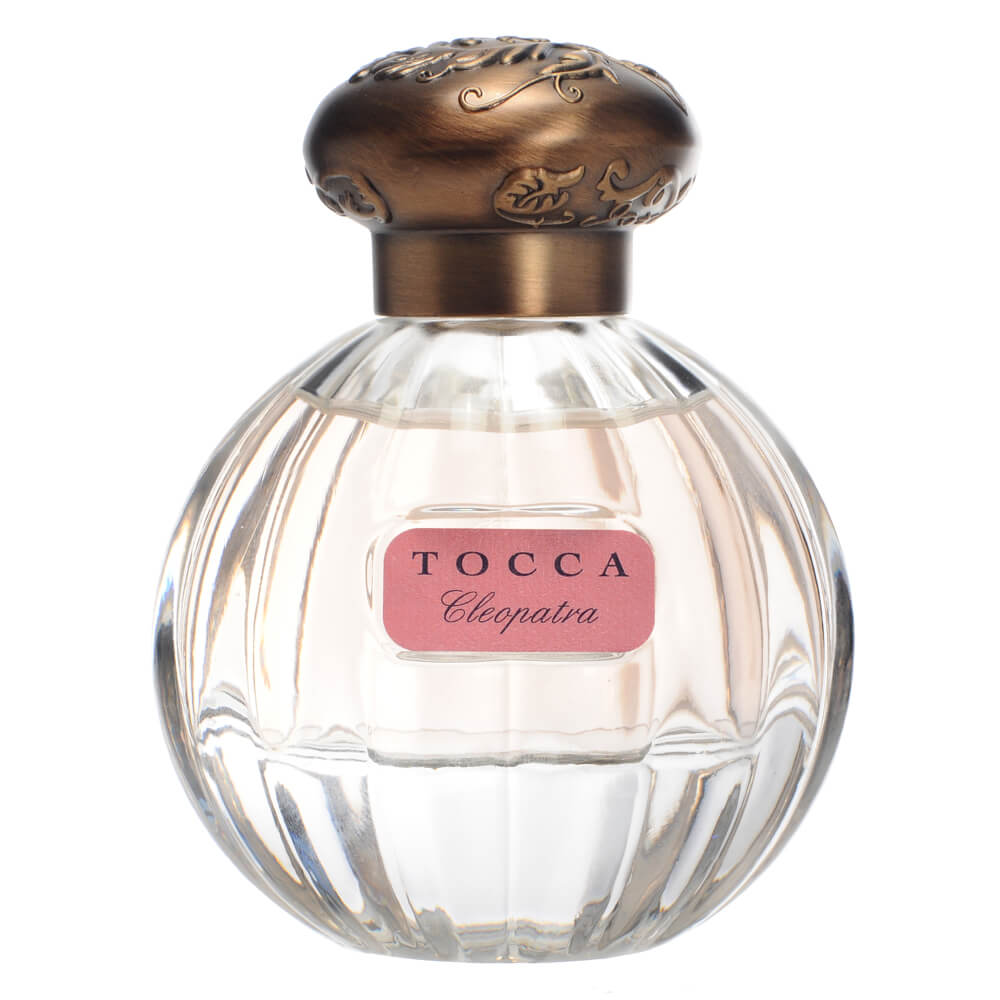 Get a 30-day supply of Cleopatra
for
$
14.95
Notify me once this scent is available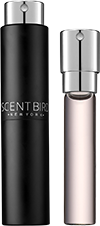 0.27 oz subscription

0.27 oz a la carte
Share and earn free perfume
Notes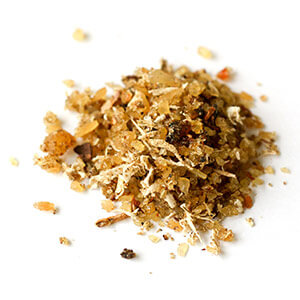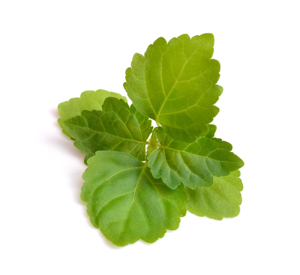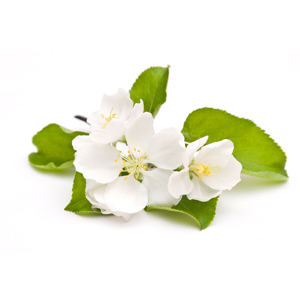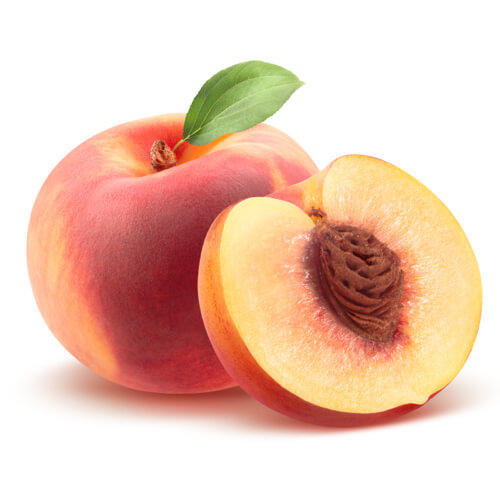 Description
Inspired by the Mediterranean seductress, Cleopatra captivates the senses. Fresh and sparkling Grapefruit and Lush Greens fade into accords of sensual White Jasmine and Tuberose; leaving an exotic, rich dry down of warm Patchouli, Golden Amber and Rich Vanilla Musk.
You may also like
Cleopatra by Tocca Reviews
10/22/2016
I can't decide if I like it or hate it. I sniffed the bottle after opening the package and was slapped in the face by a gray-haired granny on her way to Sunday bridge club. But when I sprayed it, the lighter, fruitier notes were delightful. The dry down on me is heavy on the patchouli, which I'm not crazy about. So, I think this is a nope for me, but I typically wear floral/fruity scents. Just wanted to try something different. I feel like it will either strike you as too mature, or something vintage and romantic from Edwardian Paris. Staying power is impressive.
10/13/2016
After a snafu in shipping I received this and absolutely love it. A little bit goes a very long way and lasts a long time. It is a very heavy scent so if you like floral and light scents I would not recommend. This is my new favorite though.
10/08/2016
Love love love
10/08/2016
This one is the best I've had yet! The lasting power is amazing, one spray and I'm good all day!
10/08/2016
Great Fall Scent!
10/05/2016
Not my favorite. It has a powdery smell.
10/04/2016
Good scent. A little stronger than I thought it would be.
10/04/2016
Smelling it from the bottle reminded me of a rich old lady, but when I put it on it surprisingly was a lot lighter and completely changed.
10/04/2016
Smell amazing!!!
10/04/2016
Love the scent but it didn't last long. Have to reapply after about an hour.
10/04/2016
I love this. Sexy, powerful
10/04/2016
Perfume smelled really good.. Scrnt didn't stay on my skin very good, but I enjoy wearing it
10/04/2016
Wear this scent if you want to turn heads.
10/04/2016
Love it beautiful not strong works with your body chemistry
10/04/2016
Didn't like the scent so much. Smelled like an old lady
10/04/2016
I really was excited to try this scent. Unfortunately tracking said it was delivered but when i checked the mail the same day it was not there..my other mail was there but no ScentBird. Super bummed!
10/04/2016
Did not like this sent at all. Too stong and smells like old lady. Gave it to my grandmother. She loved it.
10/04/2016
Did not like this scent at all. Smells harsh and only smell alcohol
10/02/2016
Very sophisticated scent. This was the one that was recommended from the questionnaire. I doubt I would have chosen it in a store, but I have been wearing it for a few hours and it is definitely growing on me. There is a generous amount in the atomizer. My only request would be to include a little cap for the flask of perfume so you can switch back and forth with your moods and not have to buy multiple sprayers. I am glad I tried this subscription.
10/01/2016
The scent was great. Oriental scent. My daughter of 21 said it smells like a grandma. I loved it once it wore down. Would buy again if it lasted longer. Con: did not last for more then a half hour.
10/01/2016
grapefruit scent really comes through the floral
10/01/2016
I didn't really like this scent it wasn't what I expected
10/01/2016
Scent was not what I expected. Nice and lasting, but too woody and "mature" for my taste.
09/30/2016
Very lasting scent!
09/30/2016
This scent was so NOT for me. In my opinion, it would be more appealing to a more "mature" audience.
09/29/2016
It's nice, but summery and I'm ready for heavier scents.
09/27/2016
Absolutely in love. I couldn't be happier with this fragrance. It's light, but stays with me all day. I work at a school and I get compliments all day, but Cleopatra isn't overpowering.
09/27/2016
Does not last long. I felt like I needed to spray this 4 times to get any smell. :(
09/25/2016
Its smells nice but very mature. The first thing my 12 year old said when i opened the tube was that smells like grandma.
09/24/2016
Its fruity and powdery. I'm still undecided of
09/24/2016
I must be bad at reading descriptions for what they really are. This perfume smells like old ladies in a smoke filled room.
09/19/2016
A truly unique and sexy fragrance. It has a very strong sillage and may not be a great pick for younger women or for those not fond of strong classic perfumes. Tocca has many other scents great for younger ladies though. Like most Tocca scents, a full size bottle is a fantastic price (especially if you use your scentbird discount) and lasts awhile.
09/16/2016
This was a mature scent. I would not buy this for myself. However, I did always receive compliments from other women while wearing it. It was a work scent for me.
09/15/2016
I was expecting this perfume to be a bit more feminine than it was. I wouldn't say that this is a more mature scent, but it is very musky and when I first apply it the scent can be a little off putting. Once this dries down and the top notes sort of fade the scent is much more gentle and feminine and is quite nice. Personally though, I find this perfume to be a little underwhelming and I don't think I could justify purchasing a full size.
09/11/2016
I absolutely loved this scent! I have had the matching hand cream and already loved the scent . The scent is what many describe as "mature" but I feel it's more classy and elegant. It does need to be reapplied later in the day but like to refresh so it didn't bother me! I think it is the perfect late summer early fall scent when you want to be different !
09/07/2016
Cleopatra... I would say it's a classy/ sophisticated kind of perfume. Very strong scent! One spritz last all day which was great! But.... for a Much much older woman in my opinion. So this is a no go for me.
09/07/2016
Lovely scent but short staying power.
09/06/2016
On me, there is just something so acrid about it that I can't define. I was really unhappy with this fragrance. Thankfully it's gone in a flash. Zero longevity.
09/05/2016
This perfume is AMAZING! It radiates around you yet it's not over powering. So far it has lasted throughout the day. Will definitely be buying a bottle 😍
09/04/2016
This perfume smells amazing. It has a warm, pleasant patchouli smell - coupled with a little bit of sweetness. Even still, it still has a fresh feeling to it. I would wear this every day. The only reason I only gave it 4 stars is because the scent is not long lasting. It wears off too quickly, but it does linger on clothing.
09/02/2016
Nice, Smells a little bit old lady-esque.
09/02/2016
Love it!! I plan on purchasing a bottle
09/02/2016
I did not like this at all. The scent was very strong. It smelt like a very mature perfume.
09/01/2016
If there were a negative rating available that's what this scent would get. Words can't describe how bad it smells :( I hate so bad that this was my very first perfume from scentbird. I hope next month is better or I'll have to cancel.
09/01/2016
This scent did not smell good at all
09/01/2016
This scent is definitely for an older woman. I have elected to regift this scent to my mother!
09/01/2016
Too old of a smell for me.
09/01/2016
If you love flowery scents than this is for you. When you first spray it is very overwhelming of an old lady perfume. After a bit it dies down and it wearable but still not my favorite scent.
09/01/2016
Didn't like the smell
08/31/2016
Definitely not a perfume I would wear, but it would be a great scent for the more mature woman. Strong when first sprayed but becomes more pleasant smelling as it settles.
08/31/2016
Ended up giving it to my grandmother. It is a very mature scent, not what I was expecting for a "sexy/date night" perfume lol
08/31/2016
Very classy smell
08/31/2016
Beautiful scent, the notes r so different on the body and very sensual.
08/30/2016
Didn't like this scent, it was more mature than what I was looking for
08/30/2016
Nother my favorite
08/30/2016
It smelled like something an older woman would wear. Too old for my taste
08/30/2016
Love Love Love!!!
08/30/2016
Not my favorite perfume in the world. There is just something off about it that doesn't sit right with me. It is very faint even minutes after spraying it and find myself reapplying multiple times in the day just to get the scent to last. However, when it settles into your skin, it is a pleasant aroma, but definitely way too crisp for fall. It has more of a oceany smell to me, so if you are going to the beach or something, wear this. If you are going out on a date, choose a different scent.
08/30/2016
This was a little too 'peppery' at my initial wearing, but the longevity and wear down is just right! It smells mature, but feminine and great for daytime.
08/29/2016
A little to old ladyish for me when i first put it on, the more i wore it the more i actually liked it on. A+
08/29/2016
Smells nice, but isn't going to be a favorite or one that I'd purchase again. Not a lot of staying power. I keep giving it a go, but at times when I've put it on it's reminded me of the way my dentist's office smells, a chemical/cleaning supplies smell.
08/29/2016
I am absolutely going to by this fragrance. It was elegant!!!
08/29/2016
Love, love, love
08/26/2016
Not my favorite! However my mother love the scent. The scent is more for an older woman. I will give this scent 2 stars.
08/26/2016
I like this scent but it is not my favorite. It is a little spicy for my taste but it does smell really well starting in fall. It is a great fall scent.
08/24/2016
Amazing, one of the freshest scents ever, I wish it lasted a little longer though.
08/22/2016
Smelled too elderly for me
08/17/2016
Absolutely in love with this fragrance. It has a sultry fall scent which is my favorite kind. Instantly became a favorite!
08/16/2016
It was okay, it was just a little to musky for me... I am sure my mom would love it though...
08/11/2016
Didn't like this one the first time I wore it, but I tried it again. Absolutely love this fragrance. Very sexy. I receive complementsome every time I wear it. I have even bought a bottle!
08/11/2016
I loved this one so did my husband, kids and basically everyone else thato I was around and it lasted all day!!!
08/09/2016
This is my favorite! Most perfumes remind me of one of two things "perfume from magazine strips" or "musk". This is neither. It's not too sweet, doesn't reek of musk and outside of the first couple minutes it's not too strong. It also lasts hours.
08/09/2016
really love this perfume, not my very favorite but definitely glad i got it.
08/05/2016
It's ok.. Not strong enough on me can barely smell it. Last for a few minutes on me
08/05/2016
I did not like it at all
08/04/2016
AMAZING Scent after its been applied for a few minutes
08/04/2016
Pretty, feminine perfume.
08/04/2016
Too strong for me, reminds me of a perfume my aunt used to wear (which smelled good on her, it's just not for me).
08/04/2016
I really didn't care for this sent .
08/03/2016
I don't know if I like this one or not. It almost smells more like it's for an older lady. I have worn it a few times and it kinda grows on me each time but it's not one I'll get more of.
08/02/2016
I don't like at all. I don't mind strong scents. But there is such a thing as too strong.
08/01/2016
Not my favorite scent, glad I did not buy a whole bottle, while not my favorite not my least favorite either!!! I will be using only for certain occasions!
08/01/2016
I love it but I lost it
08/01/2016
I've use it a couple of times and I still don't know what it smells like. I feel like the scent fades away really quickly. So far... I like it but won't be purchasing the full bottle.
08/01/2016
Love the scent, but it didn't even last an hour. Same with the Tresor... I picked it for my mother. It's her signature scent. I wanted her to have it so she didn't have to take the full bottle when she travels. It didn't even last from one end of her bedroom until she exited. In it's original bottle, two sprays last a whole 12hrs without fading. Very disappointed!
07/31/2016
I like the smell once it is on for awhile. It last a really long time. I did get many compliments on it so that's good. This is a smell for someone in their 30s or older. It has a powdery/floral/musk to it and it takes very little which is really good. It may take me using it a few more times but all in all it is really nice.
07/31/2016
It's strong but smells good!
07/31/2016
Very strong but more of a "mommy" scent. I gave it to my mother who wears more classic scents.
07/31/2016
It is a strange strong but interesting scent. It is not my favorite.
07/31/2016
It smells very good, but reminds me of my grandma
07/30/2016
Does not smell anything like the lotion. It is overpowering. Reminiscent of an old lady. I washed it off my arm because it was giving me a headache.
07/30/2016
Smelled like an old lady
07/30/2016
I like the dry down but fresh out of the bottle and first sniff it is very night out kind of spicy mixed with powder scent. it is strong so a one or two sprays goes a long way. I wasnt a huge fan at first. Now I love it. I am saving it for fall though. The dry down though smelled so good. I can still smell it on my clothes the next day.
07/30/2016
It's a very clean and classy scent. I feel this is better as a fall scent. I don't love it enough to buy since it doesn't last very long.
07/29/2016
I thought It smelled okay but it wasn't what I wanted to smell all day. It was a little too heavy on ththe sandalwood for my preference. It would smell nice on someone else probably.
07/29/2016
i cant rate something i did not recieve and apparently your customer service does not care that it never made it to my house... this seems like a good idea but for the shipment to not make it after taking my money from my account and not have anyone do anything about it is very bad business this is only the second month so now there is a very bad vibe going on here
07/29/2016
Warm sent. Last all day! I can even smell it the next day. More of a winter sent for me. Not my favorite Tocca sent but still enjoyed it.
07/29/2016
So this scent smells so good, it's distracting!!! I smelled myself at work all day yesterday! I could not help myself. I couldn't bring myself to wear it today. I do however, feel like it's better suited for an evening out or the fall winter months. I...AM...IN...LOVE, with this scent!
07/26/2016
I was hesitant at first sniff, the fresh greens and grapefruit stand out, but I gave it a try and as it warmed and mellowed,I REALLY began to enjoy the softer, warmer scent. I do need to reapply, but it's lovely, and I've gotten compliments from co-workers. My husband likes it also
07/22/2016
Love it! I'm not good at describing scents but this is a great one for me, very soft.
07/08/2016
Every time I use this perfume I remember how much I absolutely love it. It's so unique and fresh- not overpowering at all. It's definitely my go-to scent!
07/06/2016
I really love the smell, clean and herby...wish it lasted longer on me
07/06/2016
Doesnt last long but its smells amazing♡
07/06/2016
This scent was awful! Never again. Smells like a nursing home. Wish I could return it for something else. My husband also thought it was awful. Not one good reaction from it.
07/05/2016
This was sent to me on accident so I decided to try it. Im 39 and This smells terrible and the confirmation was when my male assistant asked "is that your perfume that smells like an old lady?" The Tocca Florence smells 10x better
07/05/2016
Absolutely loved it!! Very sexy scent.
07/03/2016
This smell is a bit heavy for this time of year, but I am wearing it anyway. I think it would be best in the fall. I think it smells very similar to the old Lovely by Sarah Jessica Parker that I used to wear so I like it!
07/02/2016
Smell is really strong like something an older lady would wear. Gives me a headache
07/02/2016
This has a fresh floral, citrus scent but there is an undertone of something a little heavier (vanilla, musk?) keeps it from being too soapy or light smelling. It also lasts all day without being too strong. Plus my man loves it on me so much that he only wants me to wear it when I'm with him and for that I give it 5 hearts, lol!
07/02/2016
Did not care for this. Suited for older ladies possibly.
07/02/2016
Love it for a night out, but a little too musky for me
07/01/2016
I didn't like this at all 😕
07/01/2016
Wow, this perfume is beautiful! For me, the jasmine and the patchouli are the most potent notes. When you first spray this, it may smell a bit powdery, but give it a chance to dry down. This is probably the best perfume I've received off of this site.
07/01/2016
I like it and detect the notes they claim are in here, but it doesn't last very long, sadly.
07/01/2016
I like it and detect the notes they claim are in here, but it doesn't last very long, sadly.
07/01/2016
Definitely not my favorite.
07/01/2016
It's definitely not my favorite, too strong once you rube it on your skin it smells like burn.
07/01/2016
Almost a year with Scentbird and this has been my favorite scent yet! Definitely will buy a big bottle:)
07/01/2016
There is 3stars because of silliage. The scent is pretty with a touch of richness, something exotic. Smells like a slightly sweeter Narcisco Rodrigues EDP
07/01/2016
A hint of floral. Lasts all day
06/30/2016
I don't like it... but my mom does.
06/30/2016
Could not get enough of this. The perfect amount of heaviness, and lasts forever on the skin. I got so many compliments on this, like daily. I would dub this "goddess perfume"
06/28/2016
Its smell great and the longevity of the perfume its awesome but I think there is something in the perfume that I'm allergic to because I started to itch in the spots that I put the perfume. So sad!!!
06/27/2016
BEAUTIFUL!!! I first fell in love with this scent from a sample in a Birchbox. When I seen scentbird had it, I was soo excited!! Great notes of vanilla, and musky. It's definitely an interesting scent for a woman, but a little goes a long way. Cleopatra will definitely be a repurchase.
06/24/2016
I received this in a sample gift box from Sephora and I fell in love with it right away. This is my go to perfume and I love the smell of it. I feel extra sexy when I wear it. Added bonus: Tocca means Touch in Spanish.
06/24/2016
I received this once in a sample set from Sephora and I fell in love with it. This is definitely my go to perfume. I get a lot of complements on it. When I put this on, I feel extra sexy especially knowing that Tocca means "Touch" in Spanish....
06/24/2016
It has a strong spicy musky scent. It doesn't smell like any other perfume I have smelled before. It can be a bit strong so use lightly.
06/22/2016
Love the smell , but I've received the same perfume 4 times in a row ! What's the point of that ??
06/15/2016
Love this smell but these peopled are slow
06/07/2016
Interesting...
06/07/2016
Love this perfume. It's floral and sweet with a slight musk undertone. Love it
06/06/2016
This scent was perfect blend of musk and spice. Not overbearing at all. Very sexy and alluring.
06/05/2016
It's a lovely light scent that i just couldn't get enough of!!
06/04/2016
This parfume smell sooooo amazing.
06/03/2016
This scent is sooooo lovely.
06/03/2016
I absolutely love this definitely one is would wear daily
06/03/2016
This was not a good scent for me too strong :(
06/02/2016
Ick!!!! Not at all what I expected when I read the description touting words like spicy and sexy hinting at notes of amber vanilla and patchouli. This is so powdery! I didn't like it at first smell but tried to give it a second and third chance....this one is a no go for me...
06/02/2016
Really bothered my asthma unfortunately can't wear it. Also smells like an old lady
06/02/2016
AMAZING! I absolutely love this perfume! It is sweet and sexy and mysterious without being overwhelming. My husband adores it and tells me I "smelly sexy" everytime I wear it. Even all of my coworkers love it, and that is hard to do. This is now my go to perfume.
06/01/2016
I love it! It is light but lingers all day. It has a slightly woodsy fragrance with hints of citrus.
06/01/2016
wasn't really to excited.
05/31/2016
It's a bit too strong for my own taste. I've used it twice but don't think I'll be finishing the bottle. :(
05/21/2016
This is my favorite scent bird fragrance so far. It is so feminine and sexy. It has subtle warm notes with hints of vanilla that aren't overwhelming. You can smell the freshness of the flowers in this fragrance which I love.
05/21/2016
This scent is sexy and spicy/sweet. I absolutely love it!
05/20/2016
This is my 2nd go to perfume -- smells very similar to Narciso Rodriguez (which I LOVE) .. I have it on my list and so glad the have it on scentbird
05/20/2016
soft, cool, invigorating. amber and baby powder with a surprising and refreshing end note of orange citrus
05/17/2016
Different, and smells like flowers and honey suckle. I like it.
04/29/2016
Floral, light, simple. I love that its not over whelming and last FOREVER