ThirdMan
Eau Inexplicable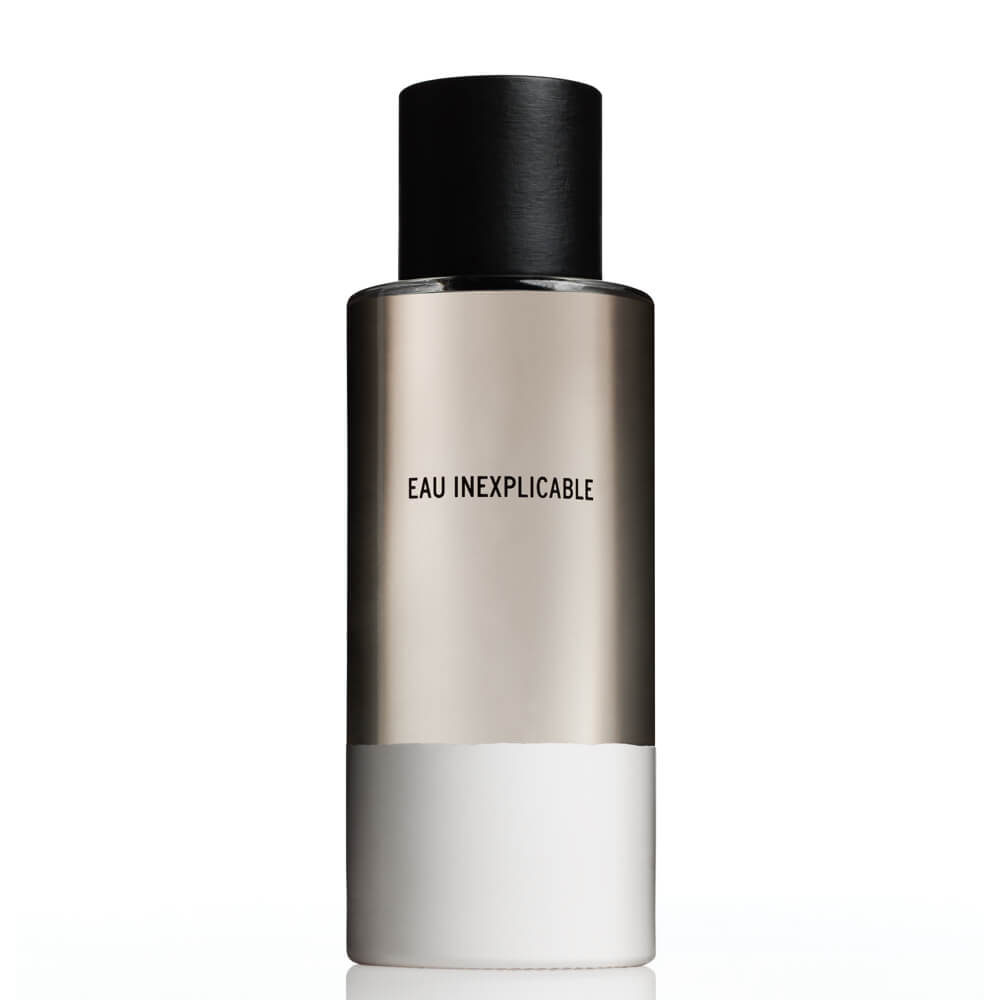 Get a 30-day supply of Eau Inexplicable
for
$
14.95
Notify me once this scent is available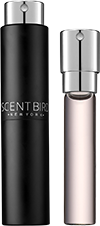 0.27 oz subscription

0.27 oz a la carte
Share and earn free perfume
Notes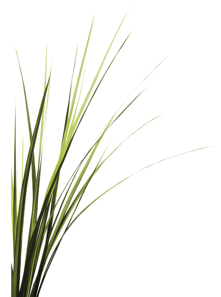 Description
A fragrance inspired by the notion that 'chemistry is inexplicable'. This fragrance offers brightness without using citrus. Using heart extraction to get the purest extract of weightless wood, a single spray unleashes notes of french sage, pink pepper and geranium mingled with the scent of patchouli, vetiver and cedarwood.
You may also like
Eau Inexplicable by ThirdMan Reviews
12/06/2016
I don't understand a lot about perfumes. But this one seems awesome.
12/06/2016
Would give 5 stars if it stayed strong longer
12/05/2016
I really like this one wish i could get it again
12/05/2016
Biggest strength is that it lasts all day. Not an overpowering smell but still enough to be noticed and garner compliments. I might have found my new signature fragrance.
12/05/2016
Really enjoy this cologne. It's very different from the scents I usually go with
12/05/2016
I really didn't like this scent. It was too strong and had a detergent/antiseptic undertone that immediately gave me a headache.
12/05/2016
I DID NOT que this cologne to be sent. I've been trying to retrieve some type of phone numbers to reach Scentbird about this but to no avail. How is it a company like Scentbird can't be reached by telephone ?? I don't understand this.
12/05/2016
I liked this. it seemed like a more casual fragrance then some of the others i have.
12/05/2016
Smells good when first applied. does not last long at all. Would not purchase
12/04/2016
Love it, women quickly recognized and asked what I was wearing
12/04/2016
It's inexplicable.
12/04/2016
Overwhelming scent that left me underwhelmed.
12/04/2016
It is a fresh cologne and different than the common fresh smelling ones you usually get in the mall stores
12/04/2016
I liked the subtleness of it and the ladies in my life kept asking what it was. I am thoroughly pleased.
12/04/2016
Wasn't what I expected to get. Used it a few times and wasn't sure if I liked it or. It. Now that I have used it a few times I've noticed it last pretty much all day and it's such a great scent. Have had compliments on it quite a few times. Ended up actually liking it :)
12/04/2016
My favorite cologne so far!!!! I love this stuff!!!!!!
12/04/2016
The scent of THIRDMAN is awesome!! I could only smell the scent for a short period time, making me think that the scent was gone, boy was I wrong. Others could smell it , when I couldn't. They love the scent. I would love to buy a whole bottle of it!!!!!!!!!! or if you like, send me a free bottle of it!!!!!!!!!!!! HINT!!!!!!!!!!!!!
12/04/2016
AWESOME!!!!!!!!!!!!!!!!!!!!!!!!!!!!!!!!!!!!
12/03/2016
Very nice scent but doesn't last long..
12/03/2016
A little sweeter and sophisticated than I would've preferred, though all in all a decent and classy scent.
12/03/2016
Very nice fresh scent
12/03/2016
Nice, masculine, fresh.
12/03/2016
I work in a warehouse and even after a long day of work, I would still get compliments and get asked what I'm wearing.
12/03/2016
A little too sweat smelling for me
12/03/2016
was not happy with the selection , to light no lasting power,
12/02/2016
I hated it. It smelt like a woodburner and was way to spicy scened. Gave it away.
12/02/2016
Nice scent. Long lasting
12/02/2016
Initial, thoughts. Smelled great and inviting in bottle. Sprayed a bit on and it the wood infused scent just works. Now I just need to try out on my next date and see if the scent lasts. So far so good.
12/02/2016
I'm not a super great with picking out the different smells, but I really like it. It seems well balanced. A little sweet and a little spice.
12/02/2016
I was ok looking forward to my next month Bottle I wanna know what that's going to smell like
12/02/2016
Not so great. Weak scent.. DONE with Scentbird,,,,,,,,,,,,
12/02/2016
One of my favorite colognes I have received. It has a great captivating smell, the scent of slight wood with a fresh and elegant finish.
12/02/2016
Has a very unique scent that I've come to like. I have received several compliments on the scrent.
12/02/2016
Love this best one yet. Going to get a big bottle .
12/02/2016
The best smelling one yet..i will be getting this every month
12/02/2016
Loved this scent! Two sprays lasted the day, but faded to the point that someone would have to be in the intimate zone to enjoy the scent. I used four, two on my neck and on one the inside of each elbow. Scent lasted the whole day. Great scent for work, a casual setting, or even a date! I wouldn't recommend it as a gym scent, as it just doesn't pair well in my opinion. For any other time of your life though, a great scent! I've worn it for one month now and have received compliments aplenty!
12/02/2016
While I think most people will love this, I didn't like it as it gave me a headache. I'd like to smell it on someone else to see how it is.
12/02/2016
too musky for me
12/02/2016
Smells good not over bearing, last approx 5 hrs or less....
12/02/2016
the aroma is great but it does not last....
12/02/2016
I hated this scent. It smells awful.
12/02/2016
It was not a scent that I would wear, too manly for me....
12/02/2016
Great scent wears off quickly but overall I would recommend it to anyone
12/02/2016
Kind of smelt piney too me!!! Not in love with it.
12/02/2016
Good scent. A little fruity and spicy. Not to strong.
12/02/2016
Not what l expected. That small spray does not last a month and l want to cancel my subscription. Not happy.
12/02/2016
Made me nauseous and I'm not typically sensitive to fragrances. Too feminine in my opinion. Did my best to scrub it off after 30 minutes.
12/02/2016
This one is new favorite! Love the smell of this cologne.
12/02/2016
Smells too much like ladies perfume.
12/02/2016
Very nice. Last quite a while as well.
12/02/2016
Very different mysterious awesome smelling cologne love it everybody keeps asking what it is lots of complements
12/02/2016
Everyone loves this one smells great
12/02/2016
❤️️Love it!!!!
12/02/2016
Nice fragrance. Nothing out of the ordinary
12/02/2016
My new favorite!
12/02/2016
To best describe this, walk into a retirement home and take a deep breath. Note the lingering aromas present that make you die a little inside. That's what you get here.
12/02/2016
Waiting to try thirdman.
12/02/2016
So warm and spicy. Absolutely love it!
12/02/2016
This is not a men's cologne. I don't even find it to be a pleasant cologne. It's reminiscent of my mothers perfumes thatve grown dusty. Do not order it.
12/02/2016
LOTS of compliments on this one today.
12/02/2016
Absolutely loved it, my clients went crazy over it too, down side is it's expensive
12/01/2016
Gotta confess: I sprayed it once and had to get back in the shower to scrub it off and out of my nostrils. Not for me.
12/01/2016
It's a great sent I would get it again. I have had a lot of compliments on it.
12/01/2016
Loved the smell of cedar! Lavender was subtle, but cedar was shining through all day!
12/01/2016
I loved this one! Very fresh and clean, I've gotten lots of compliments.
12/01/2016
Wasn't really a big fan of this one...
12/01/2016
I liked this scent alot, would definitely get this again.
12/01/2016
Spicy and woodsy. Long lasting.
12/01/2016
Great scent! It's much different from what I normally use like YSL or UMO! It's a strong long lasting fragrance I think it would be a great scent for date night and even the office just because it will last all day. Wife approved!
12/01/2016
Beautiful! Although, this has been done countless times (ie. Terre D'Hermes, Jack Black signature). Opens with a bright citrus, with a woodsy aromatic vetiver/mineral drydown...great longevity and even a couple complements!
12/01/2016
Smells amazing!!!
12/01/2016
Did not like this one. Reminded me of my late Grandfather when he wore Hi-Karate
12/01/2016
Very light fragrance, definitely something I would wear in the evening.
12/01/2016
It's a nice scent but the cedar is dominant .
11/30/2016
great scent and lasting power. Only my second one but by far better than my first.
11/30/2016
I liked the smell, but the bad thing is only last about 3 hours other then that it is great for office use not strong very pleasant.
11/30/2016
Not really my type of scent. Made my allergies act up
11/30/2016
Not a good fit for me.
11/30/2016
enjoyed very much
11/29/2016
The scent is fantastic but wears off fairly quickly.
11/29/2016
Too strong. Is there anyway to let you know what kind of cologne I am looking for?
11/29/2016
Not my scent. I prefer a bolder smell that sticks around longer. This a very subtle scent. I want something sexy that my wife will want to eat my neck when she walks past me!
11/28/2016
Great cologne. Love the smell.
11/27/2016
The Sage and Cedar really stands out on this one. I see it being worn more in the spring time, maybe even summer.
11/23/2016
Inexplicable is right. It's a lovely fragrance but I have a hard time figuring out where and what to wear it with. Nonetheless I am constantly intrigued by the finishing scent. Spicy and floral
11/21/2016
Really sweet smell, the floral notes are really noticeable. If you're into sweet smells like I am than this is the cologne for you. I really like it, but I'm not in love with it
11/20/2016
Dislike the smell and it was sent to me without me picking it
11/11/2016
Nice smell but does not last at all and I have used a lot of cologne. Doesn't linger on skin or clothes regardless.
11/11/2016
Did not care for the smell
11/03/2016
Love the smell looking forward to more
11/03/2016
I love it! It's totally a very sexy perfume!
11/01/2016
I love this scent, exactly something I would have purchased! Clean and a little spicy. Yum
10/27/2016
This is a bomb fragrance right here. Ladies love it