Thirdman
Eau Inexplicable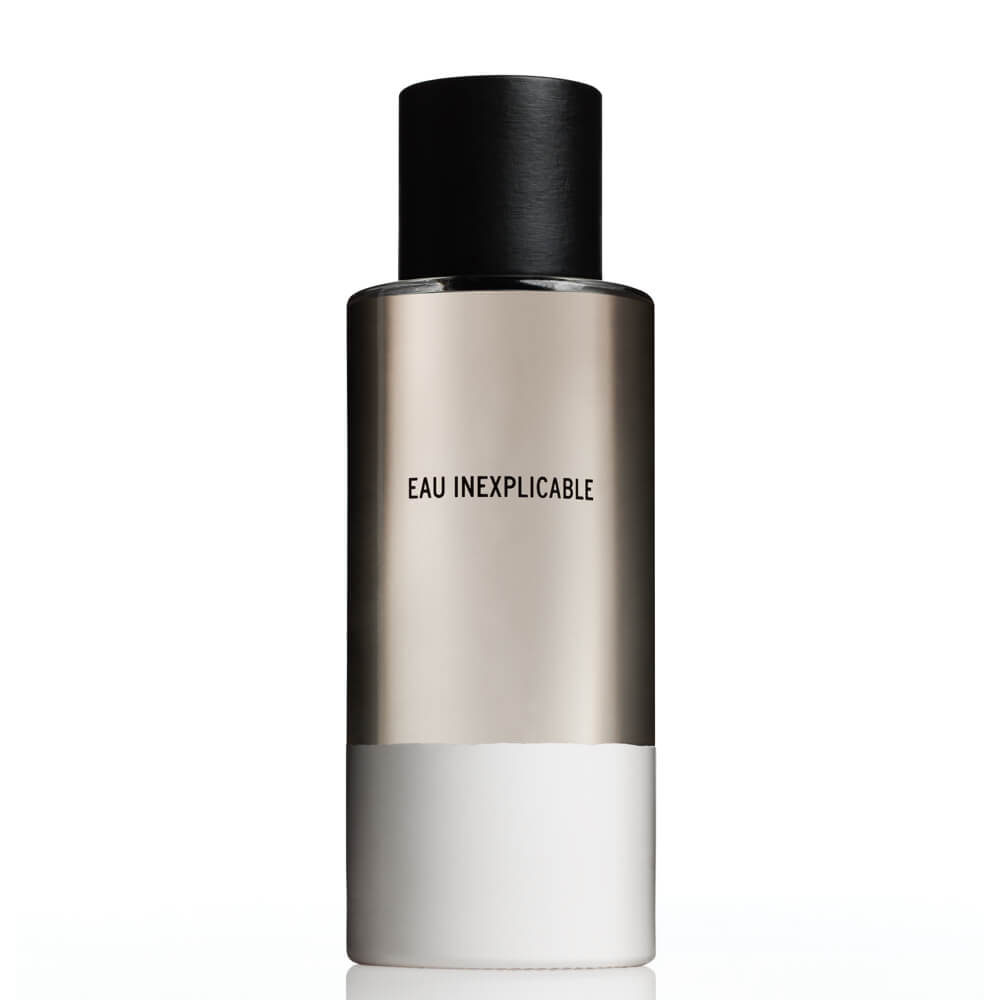 Get a 30-day supply of Eau Inexplicable
for
$
14.95
Notify me once this scent is available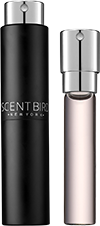 0.27 oz subscription

0.27 oz a la carte
Share and earn free perfume
Notes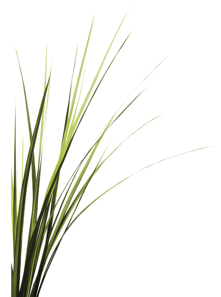 Description
A fragrance inspired by the notion that 'chemistry is inexplicable'. This fragrance offers brightness without using citrus. Using heart extraction to get the purest extract of weightless wood, a single spray unleashes notes of french sage, pink pepper and geranium mingled with the scent of patchouli, vetiver and cedarwood.
You may also like
Eau Inexplicable by Thirdman Reviews
11/18/2017
I am 25 years old, Im still i guess not grown up haha but this is a very mature sophisticated scent, not a fragrance for the younger crowd if you're like me, it smells good, but for like my grandpa or father lol
11/08/2017
This is my favorite by far! I love the darker, woodsy tones. It is definitely a more mature scent. I get lots of compliments on this and a very similar scent that I ordered here.
11/07/2017
It smells fresh, but too floral for me. On my skin it reminds m of old lady perfume, but sprayed on a swatch it smells wonderful . This obviously did not jive with my chemistry.
11/03/2017
Incredible scent, this is probably my favorite so far . Definitely buying a bottle :)
11/02/2017
The fragerance is a little on the woody muskt side but not as overwhelming as John Varvatos though they share a similar scent. This fragerance reminds me of the discontinued fragerance Gucci Rush.
11/01/2017
Smells like a nice smelling old man. Not feminine enough for me to wear and enjoy.
10/30/2017
Smells like lemon furniture cleaner. Def for a much older gentleman
10/20/2017
Smells a little funny but I didn't mind it, not my favorite but I still like it
10/20/2017
I really enjoyed the base woody notes followed by a mild floral and herbal tang. It was just enough to keep the perfume from smelling overly clean and masculine for me. It felt like a more serious perfume to me, probably of its strong clean overall scent. I feel like I will use this for more formal occasions, or at times where I'm trying to present a strong and balanced first impression.
10/19/2017
A little too feminine for my taste.
10/10/2017
My favorite by far! A nice woodsy lingering attachment... lovely
10/07/2017
I like it. Not the best but worth trying.
10/05/2017
This is a very old scent. Definitely not a head turner. If you are mid 20's-30's do not get this.
09/28/2017
Love this fragrance!!! Sexy and understated. Feminine but strong. Commands attention. It'll turn heads.
09/19/2017
Such a great scent! I get compliments all day/night long anytime I wear this scent! Love It!
09/16/2017
Awesome scent! Long lasting, light and fresh!
09/07/2017
It's an acquired taste for classic confidence put in a modern way very different from store bought cologne I would recommend to first time users but give it time after the initial spay because it gradually smells better and softer fades completely after 4-5hr
09/06/2017
Good for old ppl on dates like 50+
09/06/2017
This is for like old ppl going on a date so if your looking for that kind of smell it works but for a modern younger sent it's bad
08/30/2017
Currently loving this! Never tried this brand before so I am happy that I did. Scent is a little too strong for an office setting, but perfect for a date in my opinion!
08/24/2017
I really like this, but it fades very quickly on my skin.
08/15/2017
Absolutely amazing!!!!!!!
08/06/2017
I am a vanilla, sandlewood, woodsy smell kinda of gal. This was a strong peppery, woodsy smell. I wanted to like it but it didnt mix well with my chemistry
07/28/2017
Great scent. Get a compliment everytime I wear it.
07/14/2017
Hated the smell
07/08/2017
I like this scent, I tried to step out of my comfort zone and try something that's not vanilla ir lavender based. I like the woodsy and pepper tones. I like how it fades after some wear to a softer scent.
06/30/2017
I really like this scent. Can definitely smell the Juniper straight away, kinda gives it a piney scent. Mellows after about an hour. Seems to work well with my ph. After about 4-5 hours, the scent has almost completely changed to a more subdued, softer, flowery scent.
06/05/2017
Love the cedary scent but it dissipates quickly!
06/01/2017
It's alright doesn't last too long tho.
05/19/2017
One of my favs.
05/18/2017
My absolute favorite, just wish it lasted longer on me.
04/30/2017
smells good, however isn't that strong and doesn't last long
03/07/2017
This Cologne smell so good I would like to buy a 4.2 ounce bottle I get a lot of compliments on this one you can not go wrong with this one
03/07/2017
This fragrance is full on vetiver.
03/07/2017
Woodsy but with a deeper (and non-sweet) floral note. Has that "green" but earthy smell that comes from vetiver & patchouli based scents. Nice unisex smell. Not my absolute favorite but I've gotten compliments every time I've worn it, although I don't notice it much on myself throughout the day.
03/06/2017
I like this scent. It's very nice.
03/06/2017
This one is not my favorite scent, however it really "wows" the ladies when I wear it. I have walked into work, or any setting wearing this and have gotten several "wow you smell great." While I'm not a huge fan of it myself, I think it goes on a little strong and doesn't tone down much people around me seem to enjoy it.
03/05/2017
Too flowery for me.
03/05/2017
Great into smell
03/05/2017
The wrong size was sent and could not fit in my case. I still have not received the replacement. Therefore I have not smelled it yet. Not too happy here...
03/02/2017
Top of the line! I will definitely be buying the full size bottle of this.
02/27/2017
Good Stuff. Unlike many of the other reviews, I don't find this to be a day to day scent though. More of a night out type product. Regardless, really enjoy it and the ladies at the bars always ask what it is because it doesn't seem to be common around my area.
02/24/2017
I really enjoyed this one. It's mature and has great body to it, without being too musky. This is a great everyday cologne.
02/07/2017
Great scent easy to wear cologne .
02/04/2017
This was a true herbal sent that went well with my body chemistry the fragrance changed throughout the day and kept me smelling fresh throughout the day I really love this fragrance would recommend to anyone looking for a good winter herbal refreshing smell.
02/04/2017
Light and herbaceous/woodsy smell that changes on your skin. Not overpowering. Winter cologne for sure.
02/04/2017
Did not like the fragrance at all
02/03/2017
Too heavy on the patchouli initially. Lacking in balance, imo.
02/03/2017
Smells like grandaddy getting ready for a date.....I personally don't like it even doe after a day on your clothes it brings out a totally different smell that's OK
02/03/2017
I love the scent, it's strong at first then after a while it's goes light, thank you.
02/03/2017
This isn't one I would wear every day but I do like it. It has a good mix of flowery and woodsy scents and is quite unique. Perfect for an afternoon happy hour or some such.
01/31/2017
While I usually enjoy more woody scents, this perfume smells more like Christmas tree room spray. Thankfully, the scent improves as it fades throughout the day.
01/29/2017
It was just not strong enough
01/27/2017
I got a lot of compliments with this smell!
01/24/2017
This isn't a very good scent in my humble opinion. It smells incredibly bland. It resembles that of an old, watered down perfume sold at the checkout at Target. My girlfriend abhors the scent as much as I stating that it smells like her grandfather. I have to agree. I have no recollection of putting it in my que, so I wonder if Scent Bird just sends a random scent when the scent you have in your que is out of stock.
01/21/2017
Kind of an old school generic smell to it. Did not last long on my skin(2hours max) Not a bad smell but its not an attention getter
01/20/2017
I like it so far, not sure if I'd buy a large bottle.
01/16/2017
I loved this scent. I had never heard of it but was pleasantly surprised!
01/08/2017
the woody top note is the main smell in this one. love it because of how spicy it is. i love wearing this one both during the day and at night.
01/05/2017
Smells great, many compliments
01/03/2017
I like this one very much. The geranium paired with vetiver works well (at least on my skin) , and it has a great patchouli infused drydown. Longevity is good, sillage is moderate.
01/03/2017
My wife really hates sent . I feel it's a really basic sent, honestly I don't remember adding this to my que.
01/02/2017
Love this scent
01/01/2017
Smells great. Very clean. Smell does not stick around long.
01/01/2017
The scent is light and crisp! I like it a lot! At first it was a little much and a bit strong, but I've grown to like it! Pretty strong floral scent in the beginning and wears off just the right amount.
01/01/2017
Love it! Very woody and strong the first 10-15mins. Had to go easy on the spray (about 1-2 sprays is MORE than enough). After a while it gets a woody-soft scent that is bound to turn heads around to you.
01/01/2017
Nice clean smell but too much on the feminine scent side for me.
12/31/2016
It's smells some what nice it's just not something I could see myself wearing everyday I like to switch up on my scents
12/31/2016
A bit to peppery and earthy.... Personally I found it to be close to a patchouli scent which I dislike.
12/31/2016
Still haven't received it
12/31/2016
It's is the best. People has stopped me and ask me what I have on. It's rates up there with creed
12/31/2016
Very woody and masculine. Love it.
12/30/2016
Never received it
12/30/2016
It's ok but it's a little basic
12/30/2016
I never received this item..!!
12/29/2016
Great Scent. Just does not last long.
12/29/2016
Clean and refreshing, not overpowering. very nice
12/29/2016
I liked this scent a lot! It smelled very fresh and outdoorsy, while also sophisticated.
12/25/2016
Very nice mild scent. I like this one
12/20/2016
A very subtle cologne, after just two sprays I would still get occasional wafts as I went about my day, even 7 to 8 hours later. When I think of a woody cologne this is what I think of, and this definitely delivers. If it wasn't for the price I would probably use this as a business cologne in my day to day.
12/19/2016
Dosnt last long. By the time I leave home the scent is gone. I regret this one
12/16/2016
Good day, I was actually expecting a fragrance that smelled a little better with this one. Maybe my expectations were set a little too high with all the reviews I have been hearing about all over the internet. I wish there was an instructional video email that came with every new subscriber. So that way everyone knows how to use the site and how to que up orders for the following months. Those are my only suggestions. Thank you so much for you time and please have a wonderful day. Warm regards, Branden C. Rossman
12/16/2016
A casual scent. I suggest you wear it to visitsay and get togethes.
12/16/2016
I love this, it smell good
12/15/2016
Great smell--I'd give it 5 stars if the smell lasted longer. I'm a 4 spray guy FYI. I did get one compliment as well.
12/13/2016
With scents, I usually gravitate to more of the citrus-based scents, so needless to say when I got this fragrance, it was a bit outside of my comfort zone. However, after a few sprays, I loved it! It works well as a winter fragrance and is perfect for either a casual, everyday scent, or for a more formal outing. It's not too overbearing of a scent, and lasts a while. Spray a couple more shots if you want it to stick with you longer. This was definitely a great find!
12/11/2016
Definitely a spicy, cinnamon cologne. Nice for winter and going out
12/11/2016
I bought this cologne as a sample because it was a fragrance of the month and I love it it's my favorite so far... it's not super strong so you might need to put on a little extra for it to last for awhile... also it's pricey if you want to buy a bottle
12/09/2016
Got this because I didn't select a cologne, Thought it would be cool to try something random. Hated it, smelled more like a woman's perfume mixed with something I can't quite name. Just did not care for it.
12/08/2016
I like this smell it's a clean and spicy smell together.
12/07/2016
a fresh scent. great for causal activities.
12/07/2016
I love this Cologne.
12/07/2016
Awesome, best so far, Love it
12/07/2016
Not really my cup of tea
12/06/2016
Smell's really nice
12/06/2016
Great scent and I've received several compliments on it. It also plays well with my natural scent so 1 spray usually does the trick for the night. However, I do have a sensitivity to some scents and this is one of them. I will wear it on a date night because it's an awesome scent but I can't wear it too often or I have an issue with my sinuses.
12/06/2016
Good smell and was as described. Not a long life for the scent and it fades quickly.
12/06/2016
this months scentbird has a unique freshness smell to it, very satisfied with the selection.
12/06/2016
The lemon is very powerful
12/06/2016
I don't understand a lot about perfumes. But this one seems awesome.
12/06/2016
Would give 5 stars if it stayed strong longer
12/05/2016
I really like this one wish i could get it again
12/05/2016
Biggest strength is that it lasts all day. Not an overpowering smell but still enough to be noticed and garner compliments. I might have found my new signature fragrance.
12/05/2016
Really enjoy this cologne. It's very different from the scents I usually go with
12/05/2016
I really didn't like this scent. It was too strong and had a detergent/antiseptic undertone that immediately gave me a headache.
12/05/2016
I DID NOT que this cologne to be sent. I've been trying to retrieve some type of phone numbers to reach Scentbird about this but to no avail. How is it a company like Scentbird can't be reached by telephone ?? I don't understand this.
12/05/2016
I liked this. it seemed like a more casual fragrance then some of the others i have.
12/05/2016
Smells good when first applied. does not last long at all. Would not purchase
12/04/2016
Love it, women quickly recognized and asked what I was wearing
12/04/2016
It's inexplicable.
12/04/2016
Overwhelming scent that left me underwhelmed.
12/04/2016
It is a fresh cologne and different than the common fresh smelling ones you usually get in the mall stores
12/04/2016
I liked the subtleness of it and the ladies in my life kept asking what it was. I am thoroughly pleased.
12/04/2016
Wasn't what I expected to get. Used it a few times and wasn't sure if I liked it or. It. Now that I have used it a few times I've noticed it last pretty much all day and it's such a great scent. Have had compliments on it quite a few times. Ended up actually liking it :)
12/04/2016
My favorite cologne so far!!!! I love this stuff!!!!!!
12/04/2016
The scent of THIRDMAN is awesome!! I could only smell the scent for a short period time, making me think that the scent was gone, boy was I wrong. Others could smell it , when I couldn't. They love the scent. I would love to buy a whole bottle of it!!!!!!!!!! or if you like, send me a free bottle of it!!!!!!!!!!!! HINT!!!!!!!!!!!!!
12/04/2016
AWESOME!!!!!!!!!!!!!!!!!!!!!!!!!!!!!!!!!!!!
12/03/2016
Very nice scent but doesn't last long..
12/03/2016
A little sweeter and sophisticated than I would've preferred, though all in all a decent and classy scent.
12/03/2016
Very nice fresh scent
12/03/2016
Nice, masculine, fresh.
12/03/2016
I work in a warehouse and even after a long day of work, I would still get compliments and get asked what I'm wearing.
12/03/2016
A little too sweat smelling for me
12/03/2016
was not happy with the selection , to light no lasting power,
12/02/2016
I hated it. It smelt like a woodburner and was way to spicy scened. Gave it away.
12/02/2016
Nice scent. Long lasting
12/02/2016
Initial, thoughts. Smelled great and inviting in bottle. Sprayed a bit on and it the wood infused scent just works. Now I just need to try out on my next date and see if the scent lasts. So far so good.
12/02/2016
I'm not a super great with picking out the different smells, but I really like it. It seems well balanced. A little sweet and a little spice.
12/02/2016
I was ok looking forward to my next month Bottle I wanna know what that's going to smell like
12/02/2016
Not so great. Weak scent.. DONE with Scentbird,,,,,,,,,,,,
12/02/2016
One of my favorite colognes I have received. It has a great captivating smell, the scent of slight wood with a fresh and elegant finish.
12/02/2016
Has a very unique scent that I've come to like. I have received several compliments on the scrent.
12/02/2016
Love this best one yet. Going to get a big bottle .
12/02/2016
The best smelling one yet..i will be getting this every month
12/02/2016
Loved this scent! Two sprays lasted the day, but faded to the point that someone would have to be in the intimate zone to enjoy the scent. I used four, two on my neck and on one the inside of each elbow. Scent lasted the whole day. Great scent for work, a casual setting, or even a date! I wouldn't recommend it as a gym scent, as it just doesn't pair well in my opinion. For any other time of your life though, a great scent! I've worn it for one month now and have received compliments aplenty!
12/02/2016
While I think most people will love this, I didn't like it as it gave me a headache. I'd like to smell it on someone else to see how it is.
12/02/2016
too musky for me
12/02/2016
Smells good not over bearing, last approx 5 hrs or less....
12/02/2016
the aroma is great but it does not last....
12/02/2016
I hated this scent. It smells awful.
12/02/2016
It was not a scent that I would wear, too manly for me....
12/02/2016
Great scent wears off quickly but overall I would recommend it to anyone
12/02/2016
Kind of smelt piney too me!!! Not in love with it.
12/02/2016
Good scent. A little fruity and spicy. Not to strong.
12/02/2016
Not what l expected. That small spray does not last a month and l want to cancel my subscription. Not happy.
12/02/2016
Made me nauseous and I'm not typically sensitive to fragrances. Too feminine in my opinion. Did my best to scrub it off after 30 minutes.
12/02/2016
This one is new favorite! Love the smell of this cologne.
12/02/2016
Smells too much like ladies perfume.
12/02/2016
Very nice. Last quite a while as well.
12/02/2016
Very different mysterious awesome smelling cologne love it everybody keeps asking what it is lots of complements
12/02/2016
Everyone loves this one smells great
12/02/2016
❤️️Love it!!!!
12/02/2016
Nice fragrance. Nothing out of the ordinary
12/02/2016
My new favorite!
12/02/2016
To best describe this, walk into a retirement home and take a deep breath. Note the lingering aromas present that make you die a little inside. That's what you get here.
12/02/2016
Waiting to try thirdman.
12/02/2016
So warm and spicy. Absolutely love it!
12/02/2016
This is not a men's cologne. I don't even find it to be a pleasant cologne. It's reminiscent of my mothers perfumes thatve grown dusty. Do not order it.
12/02/2016
LOTS of compliments on this one today.
12/02/2016
Absolutely loved it, my clients went crazy over it too, down side is it's expensive
12/01/2016
Gotta confess: I sprayed it once and had to get back in the shower to scrub it off and out of my nostrils. Not for me.
12/01/2016
It's a great sent I would get it again. I have had a lot of compliments on it.
12/01/2016
Loved the smell of cedar! Lavender was subtle, but cedar was shining through all day!
12/01/2016
I loved this one! Very fresh and clean, I've gotten lots of compliments.
12/01/2016
Wasn't really a big fan of this one...
12/01/2016
I liked this scent alot, would definitely get this again.
12/01/2016
Spicy and woodsy. Long lasting.
12/01/2016
Great scent! It's much different from what I normally use like YSL or UMO! It's a strong long lasting fragrance I think it would be a great scent for date night and even the office just because it will last all day. Wife approved!
12/01/2016
Beautiful! Although, this has been done countless times (ie. Terre D'Hermes, Jack Black signature). Opens with a bright citrus, with a woodsy aromatic vetiver/mineral drydown...great longevity and even a couple complements!
12/01/2016
Smells amazing!!!
12/01/2016
Did not like this one. Reminded me of my late Grandfather when he wore Hi-Karate
12/01/2016
Very light fragrance, definitely something I would wear in the evening.
12/01/2016
It's a nice scent but the cedar is dominant .
11/30/2016
great scent and lasting power. Only my second one but by far better than my first.
11/30/2016
I liked the smell, but the bad thing is only last about 3 hours other then that it is great for office use not strong very pleasant.
11/30/2016
Not really my type of scent. Made my allergies act up
11/30/2016
Not a good fit for me.
11/30/2016
enjoyed very much
11/29/2016
The scent is fantastic but wears off fairly quickly.
11/29/2016
Too strong. Is there anyway to let you know what kind of cologne I am looking for?
11/29/2016
Not my scent. I prefer a bolder smell that sticks around longer. This a very subtle scent. I want something sexy that my wife will want to eat my neck when she walks past me!
11/28/2016
Great cologne. Love the smell.
11/27/2016
The Sage and Cedar really stands out on this one. I see it being worn more in the spring time, maybe even summer.
11/23/2016
Inexplicable is right. It's a lovely fragrance but I have a hard time figuring out where and what to wear it with. Nonetheless I am constantly intrigued by the finishing scent. Spicy and floral
11/21/2016
Really sweet smell, the floral notes are really noticeable. If you're into sweet smells like I am than this is the cologne for you. I really like it, but I'm not in love with it
11/20/2016
Dislike the smell and it was sent to me without me picking it
11/11/2016
Nice smell but does not last at all and I have used a lot of cologne. Doesn't linger on skin or clothes regardless.
11/11/2016
Did not care for the smell
11/03/2016
Love the smell looking forward to more
11/03/2016
I love it! It's totally a very sexy perfume!
11/01/2016
I love this scent, exactly something I would have purchased! Clean and a little spicy. Yum
10/27/2016
This is a bomb fragrance right here. Ladies love it