Stella McCartney
STELLA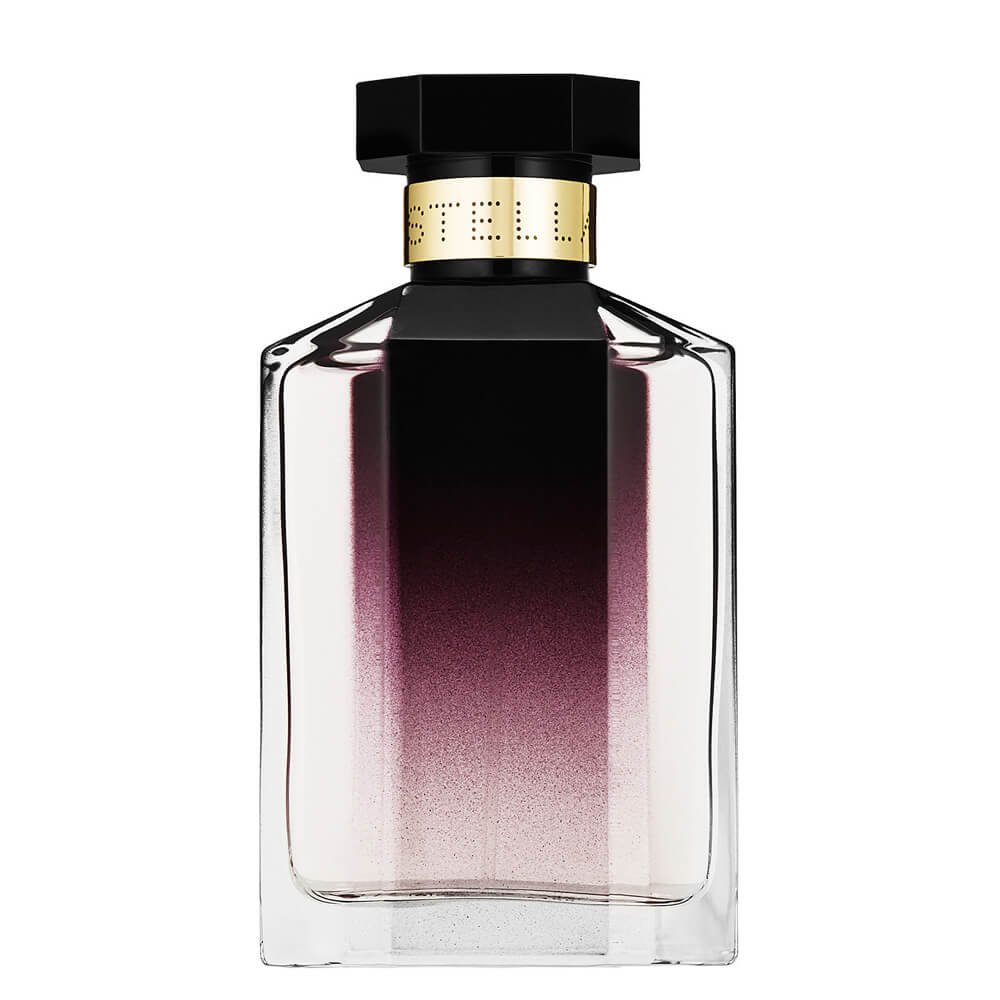 Get a 30-day supply of STELLA
for
$
14.95
Notify me once this scent is available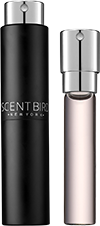 0.27 oz subscription

0.27 oz a la carte
Share and earn free perfume
Notes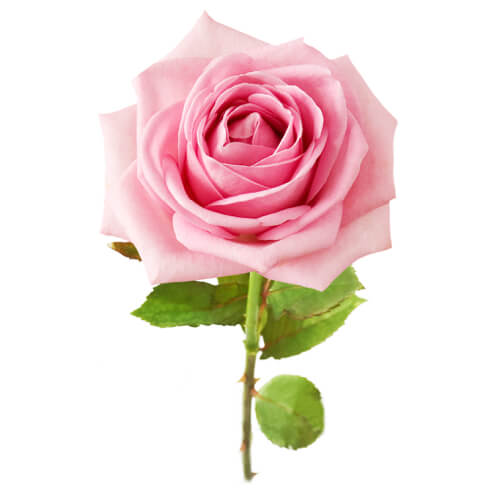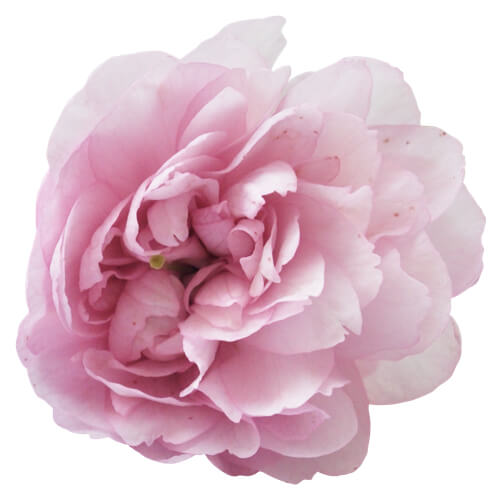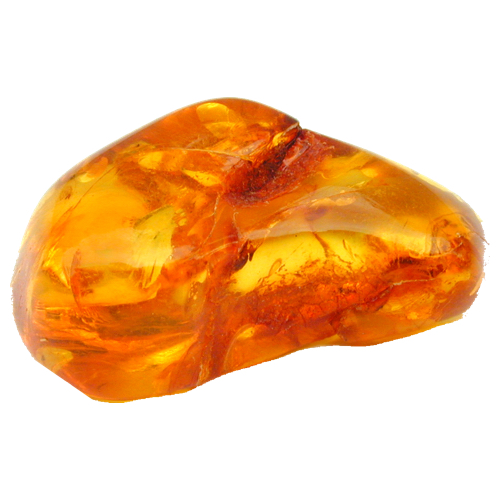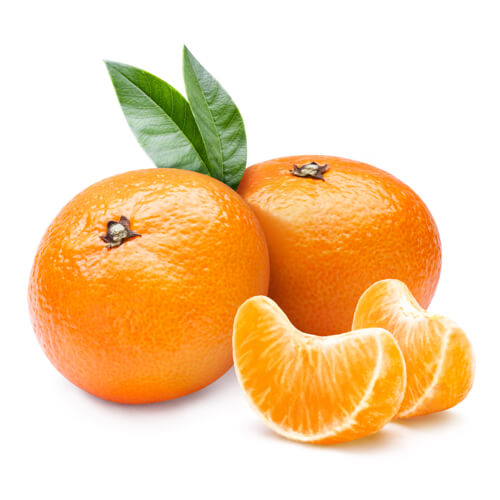 Description
The first scent from Stella McCartney, STELLA, is a homage to the English rose, and an effortless expression of femininity. The refined floral evokes a rose in full bloom in a traditional English garden with a sultry amber contrast. Beautiful and unapologetically feminine, STELLA's scent composition is approachable and enduring. Soft rosy floral top notes drive the fragrance, subtly balanced with sharp, fresh mandarin essence and light peony flower. Intensifying and elongating the opening notes, the heart is pure rose, to represent absolute femininity. Stella's base notes give a strong, sensual finish. Resonating up through the rose accord, the masculinity of the amber contrasts the floral side, making it bold with a sensual finish. The fragrance is contained in a faceted bottle inspired by an amethyst crystal, radiating an ombre of plum hues designed by Stella McCartney.
You may also like
STELLA by Stella McCartney Reviews
06/22/2017
Love this perfume
06/21/2017
This is my absolute favorite scent. Love love love! Smells delicately of roses.
06/12/2017
If you're a fan of rosea, you'll definitely love this scent.
06/10/2017
Nice smell not too strong
06/05/2017
One of my favorite perfumes ever!! Smells like a powerful womanly smell! Beautiful, intoxicating, mysterious. Such a pretty pretty smell. Smells like roses and sweet candy.
06/03/2017
Beautiful sent!
06/03/2017
This scent is a cadre of many things: it is at once as light and open as the Yorkshire moors with their purple hues of heather, and as dark and brooding as Wuthering Heights itself. There is a certain feminine drama and mystique about this scent, with the light floral and the tang of the mandarin. There is also a boldness--however educated and subtle--to the background of it that is reminiscent of leather club chairs, well-scrubbed panelling and antiquarian books in some stately country home in the English countryside. LOVED IT.
06/02/2017
Very nice and light.
06/02/2017
I absolutely love this fragrance. Its a sophisticated yet flirty scent. I would have never found or tried this scent if it wasn't for Scentbird!
06/02/2017
It is a very pure rose scent. Rose lovers should certainly try this one!
06/01/2017
I loved this one. A lot of scents say they are rose-based, but of everything I've ever tried, this is the truest rose fragrance, in my opinion.
06/01/2017
Beautiful fragrance. I think I've found my new signature scent 😊
05/28/2017
This smells like tulips and musk to me... very pretty
05/24/2017
I love this fragrance! It has a clean citrus beginning with a soft floral finish. A new favorite!
05/21/2017
Love this one, nice feminine smell and not overbearing! Have gotten lots of compliments on it already!
05/18/2017
So I didn't know what to expect from this perfume. I got it and I instantly fell in love with it!!! I spray it even when I'm in the house just lounging around! Amazing!!
05/18/2017
I absolutely love this fragrance!!
05/12/2017
It's ok didn't like it much also it wasn't my choice of the month waiting to receive my scent for June hopefully it is the one I chose if not i will cancel my subscriprion
05/10/2017
I absolutely adore this scent. It's very feminine. Absolutely stunning!
05/03/2017
I have always loved this fragrance in Spring/Summer months
04/26/2017
Love this scent
04/25/2017
This is a lovely sharp floral that is perfect for everyday and charming for spring and summer. I wasn't sure about the English rose but Peony flower is my favorite. It is beautifully balanced with the warm notes of amber and the bright sharpness of some clean citrus notes. I'm definitely thinking of adding it to my perfume line up.
03/08/2017
Amazing soft sweet smell
03/06/2017
I absolutely love the scent of this perfume. Last all day long . I will add it back on my list.
03/06/2017
I love this scent. Love love. It lingers around in the air and i have no choice i must stop and enjoy it. Love this smell.
03/06/2017
Love this scent. Very suductive
03/06/2017
I LOVEEEEEEEEEEEEEE to the max.com so sweet, sexy and seductive
03/05/2017
I could see how some people would really love this but it's just not for me... Too spicy... And for some reason the spray on this sample was not nice! It shoots out in a stream instead of a fine mist like I would prefer.
03/05/2017
This was the 2nd bottle I received and I do like it but would have preferred a different choice. I have tried a few great scents but in my queue there are others I'd prefer to try & receive.
03/05/2017
Wasn't disappointed but I wasn't impressed either. Like it but not in love with it. Kinda smells like the others.
03/05/2017
I absolutely loved this sent. It sweet and last all day I received so many compliments and the scent is still on my jacket.
03/05/2017
Nothing special. Was so hoping/expecting to LOVE Stella but was, unfortunately, underwhelmed. Smells like a million other fragrances.
03/05/2017
One of my all-time faves! It is a great late winter/spring-time fragrance. It makes for a sultry night-time on the town scent!!! Thank you @stellamccartney!!!
03/05/2017
Love this one! I got so many compliments on it. By far my favorite scent so far.
03/05/2017
I love this! Extra points for the scent lingering throughout the day!
03/04/2017
I loved the scent. So feminine in my opinion. I only wish the staying power was better.
03/04/2017
one of my favorites of all time! love this one!
03/03/2017
Pretty, but fades fairly quickly.
03/02/2017
Smells good but doesn't last on me at all. I have tried 2-4 sprays in the morning and I still can't smell it on myself by lunch time at work and nobody else can either unless I hold my wrist up to their nose they can smell it faintly. Have not received a single compliment. I don't think anyone can smell it.
03/02/2017
This scent smells great once it dries down. Its definitely a more mature scent. Still on the fence on if I would but the full bottle.
03/02/2017
Love those scent! 😍
02/25/2017
Not a fan of this one. Strong rose smell - I love roses but this smells grandmotherly to me.
02/24/2017
Love. Very womanly. Could wear all the time!
02/06/2017
It have a very heavy rose note.
02/06/2017
I truly enjoyed this scent.
02/05/2017
Love the smell but doesn't last as long on me. Still love this perfume.
02/04/2017
Love, love, LOVE!!
02/04/2017
I love this scent..it is so soft but lingers throughout the day..its Romantically beautiful fragrance..try it..you will fall in love
02/04/2017
Love this sent!!!!
02/04/2017
I love this scent.
02/04/2017
Didn't care for other at all.
02/04/2017
This is NOT your grandmother's rosewater! Ultra feminine and lovely, Stella is a decidedly rose-based fragrance made sultry with just the right amount of amber (and a few other things I couldn't quite put my finger on...). I'd say it's best worn in fall/winter (though I plan to wear it all year long) as well as in the evening. You'll want to carry a travel-sized bottle in your purse, too, as you'll probably feel the need to reapply at some point throughout the day. Bottom line: I had very high hopes for this fragrance and Stella did not disappoint. I will DEFINITELY be buying the full size of this one!
02/03/2017
Lovely fragrance , fresh and long lasting.
02/02/2017
I love this scent, but it fades pretty quickly.
02/01/2017
Its alright. Other people like it more on me then I do on myself.
02/01/2017
Love this fragrance!!!
02/01/2017
Too floral for me
01/31/2017
Light scent, fresh and clean. Doesn't last very long.
01/31/2017
Best rose scent I've ever tried. Beautiful.
01/31/2017
Very strong smell
01/31/2017
Loved this fragrance. Wish it lasted a little longer. Very feminine.
01/28/2017
Nice rose scent, but not overpoweringly floral. Very light but it lasts all day. I've deemed this one my "job interview" scent.
01/25/2017
nice, not to heavy.
01/25/2017
This is one of my top 5 favorite fragrances. I'm obsessed with Rose Florals. This is a more sophisticated/adult rose scent ...elegant, not "grandma". I wear this at work, weddings, and other more formal events. Always receive compliments with this one, and everyone wants to know 'what fragrance is it that you are wearing? It smells so good!"
01/21/2017
Sophisticated. Love it!
01/19/2017
I just got this scent today, it is kind of out of my normal go to's but i actually really like this scent. Its very soft yet sexy. Something you def would wear to the office, but could also wear everyday. floral shop for sure, and has a powdery finish where its not too strong but doesnt smell like a grandma. I use Nivea moisturiser and it balances of that scent really well. I honestly would cuddle up to this scent lol is that weird...
01/13/2017
As I think others have mentioned it is very floral. But for me then scent smelled more clean than flowery. A pretty classy blend. I work at a private bar and the older crowed really likes it. Though I'll be honest I like it for work but probably wouldnt out on a friday night.
01/12/2017
A lot more floral than I'd prefer. At first whiff it seems bearable, very classy and did I mention floral? But as I continued to smell it, it became a bit too overbearing.
01/10/2017
Reminded me of a teen scent. Not a fan. Too floral
01/07/2017
Nice floral. Light but makes a statement. Didn't last very long on me but that's nothing new. Good spring and summer scent.
01/04/2017
This is a must have!! I have to say i was super happy when i saw this on scentbird. This is an excellent smell and super elegant. I loved this fragrance
01/04/2017
A very sweet scent
01/02/2017
My boyfriend absolutely loves it on me ❤️❤️❤️
12/31/2016
My absolute favorite so far. Lingers all day. Must try
12/31/2016
I love the scent! I love the combination of floral an earthy notes!
12/30/2016
Smells exactly the same as the previous two months' perfumes. Extremely ordinary.
12/16/2016
This is subtle and feminine, and has a bit of a unique note to it without being an acquired taste. On the contrary, this perfume is a crowd pleaser - most people would find it unoffensive, and many would like it as an everyday perfume. It says it's a "fall" perfume, but I strongly disagree. The crisp and subtle qualities it has make me think more of winter.
12/15/2016
I gave into the hype..and now I don't get it. Once again I had to give both my fragrances away and this was my second one.
12/15/2016
Very floral, reserved for more formal occasions. Wouldn't be something I would wear day-to-day.
12/06/2016
A very nice scent when it first goes on its a very special scent and than it smells even better as the day goes on ! Love it !!
12/05/2016
Super LOVE the smell❤️ I would recommend this scent to everyone.
12/04/2016
It's very pleasant and feminine but fades quickly.
12/03/2016
I love this scent! If you want sexy and soft, you need to try this one.
12/03/2016
Beautiful scent, sexy, mysterious but still has has that modern touch. Great fall and winter scent. Always has been one of my favorites.
12/03/2016
I love heady fragrances and this one does not disappoint. I really pick up on the rose in this. While I still prefer a strong jasmine note, this floral perfume is really beautiful.
12/02/2016
Love this perfume. Just doesn't last long.
12/02/2016
I like this perfume, although I was expected a bit more of a rose scent to it. I smell a lot of the peony, which is good if you are partial to that scent. My first order from Scentbird and so far I love being able to try more scents for less $ than purchasing a full bottle!
12/02/2016
I absolutely loved this fragrance!! I could see this becoming my go to.
12/02/2016
This is by far my favorite fragrance, very clean and not over powering. This is my second time getting it.
12/02/2016
My favorite perfume so far! A very fresh and floral scent. I've received many compliments. Highly recommend!!!
12/01/2016
It smells really good but for some reason It doesn't last very long on me! I don't know if it is just me or if more people are having that problem!
11/30/2016
I saw many reviews on YouTube about the perfume and that is why i decided to try it. I have to say it is very strong for me, and i really do not think is my type.
11/29/2016
Way to strong for me, good news I can give it to someone else as a gift. Sucks that I wasted another choice for this one. It is so strong it gave me almost an immediate headache. I prefer light scents.
11/29/2016
i wish the peony note was stronger but i really love it all the same. It has the sort of heavy rose scent of more classic perfumes at first but it wears beautifully. so maybe put it on an extra fifteen minutes before going out.
11/28/2016
It has too much of a rose scent. Like putting your nose in a red rose. With a light peppery or cedar undertone. It's not sultry. Reminds me of something reminiscent 1920's Victorian woman would wear.
11/22/2016
I was so looking forward to this scent, especially with it being my first choice as a newbie to scentbird. Unfortunately it's not a scent that I'll purchase. I wanted to love it, I don't dislike it but it's a scent I can do without in my collection. Lovely scent but forgettable and didn't last long on me.
11/14/2016
One of my FAV scents. It truly stays with me all day.
11/08/2016
Sooooo in love with this perfume!!!!
11/04/2016
Love the freshness which is not overpowering
11/04/2016
Crisp clean scent.....I absolutely love it !
11/03/2016
One of my all time faves!
11/03/2016
Not a fan of this perfume. Too florally for me and I smelt like a huge walking rose garden. More of an older women smell to me. Not my kind of perfume.
11/03/2016
This has been my favorite perfume for years! It has such a beautiful elegant smell.
11/02/2016
This is my favorite scent. It's so beautiful. Love it!
11/02/2016
Strong feminine scent! Perfect for special night out
11/02/2016
This is one of my favorites and I get compliments whenever I wear it!
11/02/2016
Love the dark and invigorating sent. It blends with my essence and makes for a great scent.
11/02/2016
I love, love, love this scent. Will be purchasing a full size bottle...
11/02/2016
Love love love this! So many compliments on it!! It smells classic but young
11/01/2016
Floral and musky. Stella is definitely not a perfume I would normal have tried. I like the fact the scent isn't too musky or too floral for my tastes. It is my first from Scentbird and definitely an interesting way to start my journey.
10/31/2016
I love this scent!!!!
10/27/2016
Very floral and strong
10/26/2016
Love this fragrance!!
10/21/2016
Love, Love, Love this perfume...
10/10/2016
This is my favorite scent right now. It starts out very heavily rose and then fades to a deep ambery floral. I find myself smelling my wrist all day when I wear Stella.
10/05/2016
Best warm scent EVER
10/05/2016
A beautiful rose scent!
10/05/2016
I love this perfume! Perfect for all occasions. Beautiful smell.
10/04/2016
Absolutely love this scent! I am excited to have it! Great for work, play, and evenings out.
10/04/2016
Love this just bought a 3.4 oz bottle
10/03/2016
I Was not a fan. To me it was a mixture of old lady and roses.
10/03/2016
A very elegant perfume, if a little powdery. I wear it to work to feel more sophisticated and in control. Not overpowering, but does stay on clothes.
10/03/2016
smells great, i find it similar to " ange ou demon" by Givenchy.
10/02/2016
Such a pretty (floral, rose) scent. And its light. I LOVE IT!
10/01/2016
Absolutely love it! My Husband always winces at perfumes and he said this one is a keeper
09/30/2016
This has been my favorite perfume by far! So much so I just purchased a full size!
09/30/2016
It's an ok fragrance... doesn't last long.
09/30/2016
Love Love Love this perfume. Very different and soft.
09/30/2016
love the longevity
09/30/2016
Love this scent! Simple and elegant at the same time. Always get compliments when wearing this.
09/30/2016
The slight Rose notes are perfect for fall. Great flirty scent.
09/29/2016
Very floral smell, like roses but not overpowering. I like it.
09/23/2016
I really enjoyed this fragrance, mostly the roses. I find myself using this even when I won't be seeing people. This one I would get a full size bottle of.
09/17/2016
My go to and fave! Been wearing for years! Long lasting fresh scent. Such a feminine smell! LOVE! i get complimented all the time when wearing this!
09/12/2016
Such a fresh smell. I love it. I get so many compliments on it.
09/11/2016
I don't normally like florals, but this is nice. Good staying power.
09/05/2016
It's definitely a nice smell, romantic, fresh.
09/03/2016
It smells good. Smells very rosey. Its beautiful but im not blown away. Not my absolute fave. But if you love rose this is for you.
09/02/2016
Love this scent! Impactful notes but also soft ones underneath. Great if you want something that intrigues people, but also has a lingering romantic calmness.
09/02/2016
My favorite! If you love peonies and roses its the BEST.
09/02/2016
Smells like true rose and not cloying. I'd love to try the Stella Eau, which promises to be a bit lighter. I prefer the pureness of this scent to Tory Burch Jolie Fleur Rose.
09/01/2016
Not my favorite scent.
09/01/2016
Love. Very fresh and sexy. Can be heavy at times. Not a summer scent.
09/01/2016
I have wanted to try this for awhile now. I love this scent and plan on buying the full size now. Great that I was able to try it for only $14.95 per month.
09/01/2016
I love this scent. It's sweet, sexy, and makes me feel pretty.
09/01/2016
Awesome scent! One spray is all you need.
09/01/2016
Love it....an all time favorite!
09/01/2016
Of all the suggestions from youtubers this one so far is my fav.
08/31/2016
Only get if you like rose. Pretty scent, but a bit too sharp for me.
08/31/2016
While I really like this scent, it does not last long, which is a disappointment.
08/30/2016
Hello everyone, Stella had to grow on me, but once it did it was a lovely scent. My only complaint is the fragrance doesn't last very long. So if you want to smell good all day you need to carry it around in your purse.
08/30/2016
It's a very lovely daytime scent. I can see wearing this a lot during the day. Although it would be nice on special occasions too. Very pretty and pleasant scent.
08/29/2016
Absolutely love this scent. Light floral perfect for everyday use. Only negative is that it doesn't last long. Must reapply every few hours.
08/29/2016
A great fresh rose scent.
08/29/2016
I love this frangrance, but i think it more for fall than summer...
08/19/2016
Stella is a scent that can be described as timeless. This is a rose based fragrance, but this is not your grandmothers rose. This is a modern, classy and fun way to wear a note that for many years was allocated to the older woman. I think what Stella did with this fragrance was brilliant. It made it ok for modern woman of today to feel confident and sexy wearing the scent of rose. Well done!!! Alexandra
08/11/2016
I LOVED this perfume!! At first I thought it may be too "rose"smelling, but it grew on me. It really lasts!
08/09/2016
Get it. Lasts all day, compliments every time I wear this. I'm not a fan of musky florals, which this one is, but the smell is so incredible that I will always have a full size bottle on hand. Very sexy, interesting scent that people for will stop and ask where to buy it.
08/08/2016
Smells amazing ! Such a perfect scent not to strong not to light.
08/08/2016
Smells light and beautiful!
08/07/2016
Love this scent!!!! It's unique and one of a kind!
08/07/2016
La Vdd me encanto mi perfume y lo mejor que Es barato y Bueno . Mejor que en las tiendas , alla en estas Te Dan la botellitas chikitas por 28 y a qui solo Pago 14.95 osea que si vale la pena me encanto.💖💖💖💖😍😉👍🏼
08/06/2016
Sweet and floral citrusy scent...Settles down into a floral with a bit of a honey note...Not cloying...but...it is rather strong...a bit heavy for summer but nice for fall or spring...
08/05/2016
My favorite perfume
08/04/2016
Such a beautiful and sexy scent!
08/02/2016
It is a little to light and sweet to me
08/01/2016
I love this scent. Dislike rose scents but this scent with my body chemistry is perfecto👌👍
08/01/2016
smells amazing! light and sweet but not too sweet with a perfect hint of floral notes! i get many compliments when i have it on!
08/01/2016
One of my favorites!
07/31/2016
I love this perfume!!! I usually don't like the smell of roses but this is different and I am obsessed with it! Definitely buying a bottle!
07/31/2016
Smells amazing !!! This is my new favorite !
07/31/2016
i had high hopes for this one, but was disappointed. it's very overpowering of roses + musk + powder ....it has good staying power. which this time wasn't a plus for me. oh well, on to the next...
07/31/2016
This is one of my absolute favorite. Sweet roses but not too much.
07/31/2016
I love the scent, but haven't received any compliments. Meaning, I probably won't be going out to buy the perfume.
07/30/2016
Love it! Ive gotten plenty of awesome compliments !
07/29/2016
LOVE LOVE LOVE!
07/29/2016
This is my fav perfume ever!!! Love it! it smells so clean
07/27/2016
What a pleasant smell ! A lovely soft, romantic & sweetened modern rose scent. Great for fall or any season. I find it to be inoffensive & feminine with moderate longevity (5 hrs. ). I caught a few compliments while wearing it. This scent never gets old, so I can see why this perfume is so beloved - it's a classic !!
07/06/2016
Subtle but nice
07/06/2016
It smells very good when you just smell it but then when I put it on, it smells like a old lady smell on me. Sorry
07/04/2016
Lasts a good amount of time. Smells like pure rose. Love it!
07/04/2016
Love this scent. It's clean and refreshing without being over the top.
07/02/2016
Smells like a light, rose scent with vanilla. Smells like cotton candy at one point. This isn't the original Stella... It's a reformulated, newer version... Not what I was expecting, though it would be the bright, fresh, rose scent I remember. Last 3 hours at most. The one I remember smelt like a fresh bloomed rose, but this one smells like a rosebud.
07/01/2016
I love this soft feminine scent.
07/01/2016
Love, love this perfume! I get so many compliments!
07/01/2016
This perfume is so pretty. Smells like fresh rose petals.
06/24/2016
Smells like a woman. I love it.
06/23/2016
The peony really stand out in this fragrance, so clean & fresh and flowery. Love this. Its by far my most fav spring fragrance ever!
06/22/2016
This is by far my favorite perfume of all time. It's sophisticated and warm with a hint of musk. Very sexy and feminine.
06/06/2016
Great summer fragrance!
06/03/2016
I love it!!!!!
05/21/2016
Normally I do not care for floral perfumes, especially perfumes with heavy rose notes. However, this is a very unique fragrance & the rose is not overpowering. Has a bit of a warmth or spicyness to it. Very unique, but not old ladyish like so many rose scents tend to be. Absolutely love this scent!
05/16/2016
I absolutely love love love this perfume. It's a beautiful rose note with the warm amber base note. It smells sweet yet not let you feel simple.