Salvatore Ferragamo
Signorina in Fiore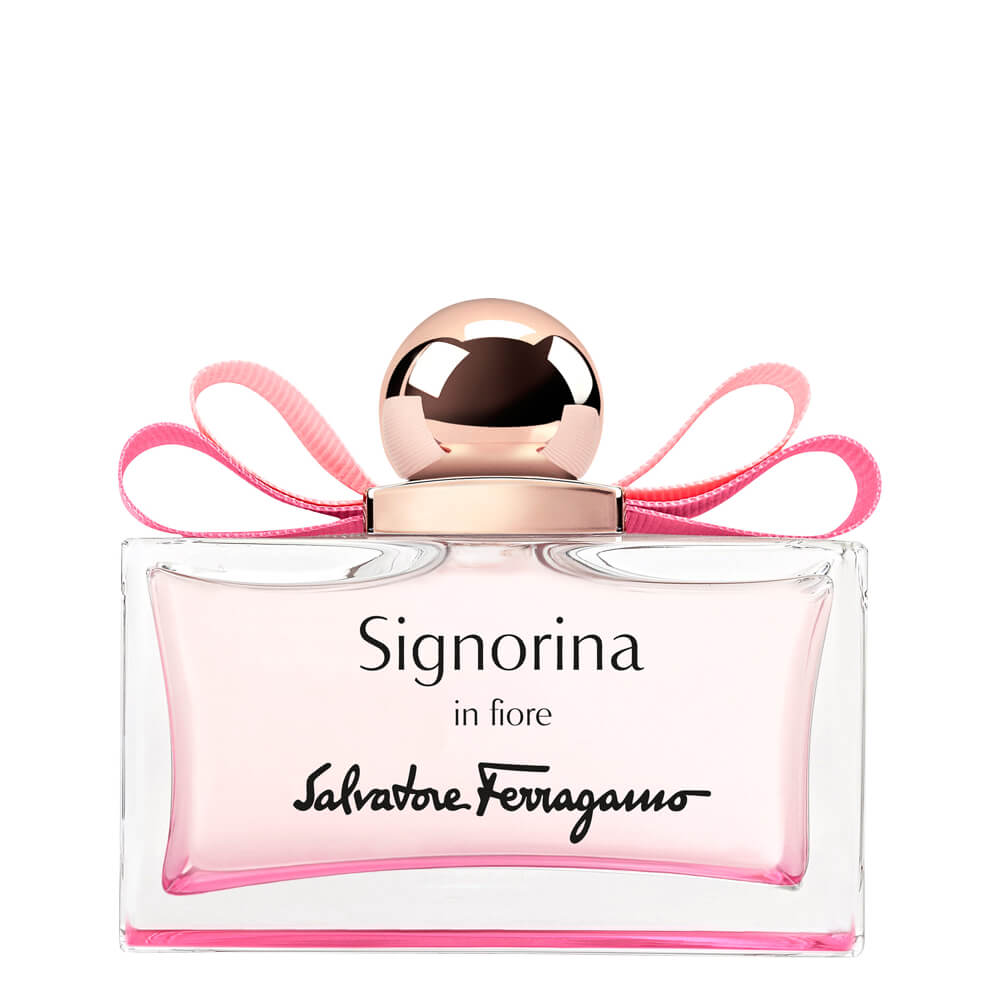 Get a 30-day supply of Signorina in Fiore
for
$
14.95
Notify me once this scent is available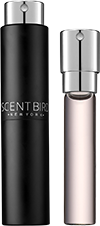 0.27 oz subscription

0.27 oz a la carte
Share and earn free perfume
Description
Signorina in Fiore is a darkly sweet floral perfume that begins with a heady elixir of nashi pear sorbet and hothouse pomegranate drizzled over narcotic cherry blossoms and lush jasmine. Bright musk and spicy sandalwood provide an airy and light tone to the sultry weight of this sumptuous fragrance.
You may also like
Signorina in Fiore by Salvatore Ferragamo Reviews
11/23/2017
I absolutely am in love with this fragrance!
11/18/2017
Smellls like something a 70 year old woman would wear. Not for me.
11/18/2017
Smells amazing!!
11/17/2017
This perfume smells good, but I'm dissapointed because it doesn't last very long. The scent will entirely go away after an hour.
11/14/2017
I love the smell.
11/14/2017
I loved this scent. It is a light sweet, floral scent. I will be re-ordering it.
11/09/2017
Has an upscale date night smell to it.
11/09/2017
Has an upscale date night smell to it.
11/08/2017
Not something I like. Will most likely give away.
11/07/2017
My favorite perfume ❤️
11/06/2017
Doesn't smell as good as I Had hoped. If you want a good suggestion to try ... Auqolina Pink Sugar smells amazing!
11/05/2017
I definitely liked this fragrance . Not my favorite but it was enjoyable. Very floral. However it didn't last very long and that was disappointing.
11/05/2017
Enjoyed the fragrance ❤️
11/04/2017
It's a very addictive and sweet, however it's a little strong at the end off application
11/04/2017
I was really disappointed about this one... The description says that it starts off with Nashi pear & pomegranate, however all I got was a nose full of flowers. I don't mind light floral fragrances & may even have enjoyed this one, had I actually smelled some kind of fruit, but this just hit me with an abundance of floral... I gave this several chances, (sometimes perfume will smell differently depending upon mood, which body wash you use, etc) but it fell short, each time. In my opinion, the silage & longevity both left something to be desired; it's a full force fragrance, up front, but it dissipated quickly to nothing in an hour's time. Sorry, Scentbird... You're 0 for 2
11/02/2017
Not a fan. If you are into sweet perfumes, then it might be for you. It's similar to Coco Mademoiselle.
11/02/2017
I absolutely LOVE this one ❤️😍
11/02/2017
Loved this fragrance!
11/02/2017
First time i use smell strong but good them smell go,
11/02/2017
Smells amazing. Not to strong
11/02/2017
I love the scent of this fragrance, I just hate its not oil based and long lasting.
11/02/2017
Smells very good
11/01/2017
I just tried this fragrance for the first time and i do like the soft smell, But its a lil too soft for me. I also noticed it didnt last very long. I had to reapply later in the day.
11/01/2017
I live is sweet and strong!!
11/01/2017
Love this scent!! It's so beautiful and fresh. I only wish it lasted a little longer throughout the day.
11/01/2017
I really liked the light floral sent and it lasted all day.
11/01/2017
Scent is just fine. Wasnt happy that it arrived leaking.
11/01/2017
Did not love this scent, thought it was a pretty generic perfume smell. I dislike it enough to throw the sample away because I won't use it.
11/01/2017
I did not receive s.ferragamo as requested for October there was a different scent that was mailed. It was not flattering at all.
10/28/2017
Love this scent one of my favorites
10/27/2017
I absolutely love this scent!!! Definitely one of my favorites!
10/24/2017
Long lasting, even up to the next day. I'm a massage therapist and the fact that I could still smell it over my oils and lotion was nice. It was a bit strong but nice.
10/21/2017
This is a beautiful scent! It's a bright floral smell on me in the beginning and it fades into a softer floral that is subtle like I naturally smell this way.
10/20/2017
I love this scent
10/19/2017
Love love love this light and feminine scent
10/16/2017
I really love the scent. I'm usually a very light and fruitful type person but, this one smells so good. I highly recommend it
10/13/2017
Too musky for me. Very strong for my taste. Prefer something more light than this!
10/12/2017
Love love love it! Floral, fresh and long lasting!
10/10/2017
This perfume I was very impressed!! Trying this can be scary and skeptical because you don't if you're going to like the scent or not!! But so far I'm so excited to get my next scent!!!
10/08/2017
Sweet and sexy
09/29/2017
This fragrance is very lady like, it is a soft clean fruity smell. I like it very much it was a great pick.
09/21/2017
I love it buying large bottle
09/18/2017
This fragrance was entirely forgettable on me. I prefer dark fragrances over floral. I thought this would be a good one to try a more floral scent. I'm 44 and this smells like an old lady to me...like 80 year old at a funeral. Gave it to a friend who loves it...so at least someone is using it.
09/12/2017
Very bright fruity opening, like opening a bottle of pomagranite bubbly. It does smell generic and familiar, though. I feel like I've smelled 20 different variations of a similar perfume. I was most disappointed at the lack of sandalwood and musk, though. I honestly don't smell them at all, which is a shame. This perfume isn't bad, but it really needs some dimension to it, which a more pronounced base note really would have helped.
09/11/2017
Did not personally like. Too musky for me I prefer a sweeter smell
09/06/2017
Decadent. I really like this fragrance, although it did not last long on me. The notes ran together, the fragrance was initially a lovely floral/fruity blend and dried quickly to an extremely light sweet smell. I couldn't pick up out any one particular note and didn't smell the sandalwood at all. I wouldn't purchase it because it just doesn't work well on me, but I did love that initial burst of flowers and sweet fruits.
09/05/2017
Absolutely loved it. It last and its distinct
09/05/2017
I absolutely loved this scent.
09/05/2017
I love this scent. Can't get enough of it.
08/23/2017
This scent is so sweet and power.... Perfect for work and play.... 😘
08/10/2017
This is now my favorite scent... I admit I smile when I remember in the morning that it's time to spray it ♡ I look forward to these and you get to choose ones you want to try guys! Inexpensive burst sunshine in my mailbox ♡♡♡♡