Salvatore Ferragamo
F by Ferragamo Black EDT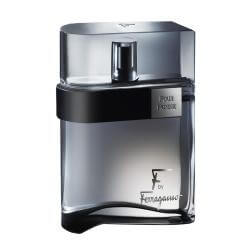 Get a 30-day supply of F by Ferragamo Black EDT
for
$
14.95
Notify me once this scent is available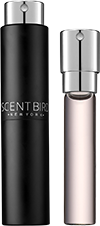 0.27 oz subscription

0.27 oz a la carte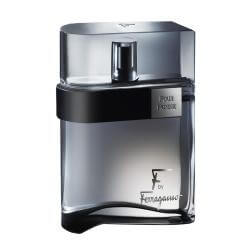 3.4 oz bottle
Share and earn free perfume
Notes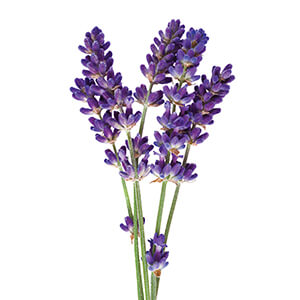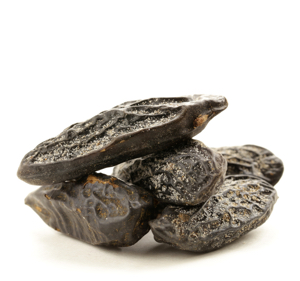 Description
F by Ferragamo Black displays a multi-faceted masculinity, pairing the fresh liveliness of lavender absolute with the smoky sweetness of labdanum. The contrast between buttoned-up refinement and boundless emotion arises in the sharp, crackling confidence of black pepper, coriander's exotic, waxy warmth, and tonka's calming vanilla-like spice.
You may also like
F by Ferragamo Black EDT description
F by Ferragamo Black is a lavender lover's dream scent. A sweet, clean, and rich lavender top note emanates out of the top, with its enveloping aura of buttoned-up confidence at the peak of freshness. If lavender's gentlemanly civility and air of rakish, well-heeled charm signifies luxury to you, F by Ferragamo Black might be the most luxurious cologne you'll ever try.
Snapping black pepper and light, sheer coriander subtly bring up their heated dry spice underneath the soaring lavender, adding a sharp edge to the lavender's lofty herbal side. The crisp pepper imparts a dark, masculine energy and drive to the heart of Ferragamo Black, as the waxy tang of coriander hums along in the background, mirroring the clean, soapy vibe of the lavender top note.
The combination of an exclusive lavender top note with heated spices in the heart lends Ferragamo F Black an immediate rush of masculine physicality; it's an assertive, but also refined and assured cologne.
The base of labdanum and tonka bean tempers the heat from the spicy heart and turns it instead to a smoky, vanillic, and resinous dry down. Tonka bean's natural balance of dessert sweetness and tangy, patchouli-esque spice shines as Ferragamo Black fades down. The labdanum adds smooth, smoky trails of rich, resinous vanilla as the black pepper heart blends into the base.
As Ferragamo Black enters its last stages, you come to realize this is a cologne with quite a seductive story behind it, expressed through layers of light aromatics and increasingly heavy spices. The lavender, black pepper, and tonka bean slyly reveal shadowy depths of tempting, sensual distraction. By the time this fragrance ends, it has taken you on a journey from cheery cleanliness straight through to an oily, smoky afterglow of spiky sweet notes. It is undeniably compelling, taut, and masculine scent, and ideal for a chance meeting that ends up late into the night.
Read more
F by Ferragamo Black EDT by Salvatore Ferragamo Reviews
12/15/2017
This cologne is EVERYTHING. It garnered sooooo many compliments. It mixed with my body's chemistry so well that it lasted over 12 hours. I will definitely be purchasing the full sized bottle in the near future.
12/12/2017
Loved it. It feels like dolce and gabbana the one with a more powder essence to my nose. A bit more floral I feel
12/10/2017
Excelente!!!👌🏼👌🏼
12/06/2017
I like the scent. It is reminiscent of D&G - The One. It lasts on me for about 4 hours before needing another spritz. I did purchase a full-size bottle after receiving the ScentBird trial vial.
12/04/2017
Great for nights in doors. Very pleased
12/04/2017
I'd get this in a bigger size for sure. it had a really light scent, but stayed all day
12/02/2017
Everyone I know likes it. Sadly the scent doesn't last long.
12/01/2017
Fantastic. Loved it. Great fragrance.
12/01/2017
This cologne is a great starter for anyone looking to get into fragrances to wear on a daily basis. The sophisticated notes make it perfect for the office as it will gently and slowly diffuse into the air as you work but will not be overbearing if your standing in front of someone. That's not to say that this cologne is super strong, it will only last about 6 hours before needing to be reapplied but it's guaranteed to please well after you've left the room.
11/30/2017
Just got my 1st order in today, very satisfied. Customer service is great and the website is user friendly. This scent is different from what I've used in the past, perhaps thats the point of this subscription, to try something different every month. Thank you scentbird!!..Lookin fwd to next month's order.
11/29/2017
It's kind of to sweet smelling for me nice scent but smells like it's more for a woman than a man...js
11/28/2017
Good descent smell. Nothing over powering. A little spicy and sweet. Not my first choice but definitely not my last.
11/27/2017
Good, but not great. A little spicy, a little sweet, but nothing extraordinary.
11/24/2017
This scent wasn't for me, was too harsh on the nostrils.
11/14/2017
Smells good but doesn't last long.
11/09/2017
Like very much
11/07/2017
It was ok but not for me
11/04/2017
I love the scent it's strong but not too strong smells just right.
10/31/2017
Overall this is a very nice fragrance, just not one that I particularly would want to wear on a regular basis. It is a bit spicy, pretty strong, and it does last for quite a while.
10/30/2017
I really enjoyed this scent, a little fresh, and a little spicy.
10/28/2017
This is a very good cold weather scent. It was a great one to add to my collection. It lasts a very long time. When it dries down, it smells a litttle like La nuit de lhomme. It might not be my favorite, nontheless, it is a very good fragrance.
10/28/2017
Smells like a nice combination of clean and sassy.
10/25/2017
The fragrances was okay but not what I was hoping for it's to overbearing, was getting get a little light headed over it..
10/21/2017
Not a bad smelling cologne just not for me. Definitely something a older gentleman would wear. A lil spicy for my liking...
10/20/2017
Very good colonge not sure why this isnt on the top sellers
10/06/2017
Pretty good quality scent, not very strong, descent complements; however, not the "I want you now!" from a woman.
10/02/2017
its really good but I would like something much stronger and icy
10/01/2017
It's not the worst cologne I have smelled but I was hoping for something better. I think is nice for older men.
10/01/2017
It is a good cologne. As another review said, it comes off as strong at first, but then smooths out.
09/27/2017
I didn't care for it. It smelled like a boring old man would wear it.
09/26/2017
Great scent one of my new faves! Different from what I normally go for.
09/14/2017
Very nice smell. Received compliments from some friends and a few random girls. I approve
09/14/2017
excellent smelling cologne
09/05/2017
Never again must be a old man to wear this
09/05/2017
It wasn't an appealing scent
09/01/2017
Awesome Smell My wife loves it makes me feel like a man.
08/31/2017
Very decent cologne.
08/30/2017
Love this one and so does my girlfriend
08/30/2017
It's a very light fragrance, last for 30 minutes maybe 45 minutes and that's it.
08/29/2017
At first its comes on as a strong scent untill it settles. Then it becomes a soft and slightly sexy smell. Could easily be mistaken as kind of femenine though. Nothing memorable but i found myself constantly smelling it still is nice. If you plan on dressing well and going to a calm social gethering with drinks but dont wanna grab too much attention id say wear this.
08/28/2017
Love the scent. It does not last long.
08/11/2017
its ok smelling nothing special last about 4 hours
08/06/2017
It's ok but not memorable. My wife thinks it would smell better on her than her man.
08/06/2017
Scent was not strong enough didn't last plus when it was wearing off it smelled horrible .do not recommend
08/03/2017
A Little To Feminine side Way To Powdery For Me
08/03/2017
It smells really good, has an uplifting feel.
08/01/2017
Got this for my Husband & I have to say everytime he uses it, it hits me with a burst of curiosity and I ask him what he's wearing. Same answer every time. Makes me wanna eat him.
08/01/2017
I enjoyed the scent which lasted into the late afternoon but thought the scent was on the "powdery" side for my tastes
07/30/2017
it has a nice smell. kinda have to get used to it. the first thing I smell is subtle then it hits me. kinda like when you eat certain peppers and you get the flavor in all first then the heat hits ya. but it does have a little more musky smell than what I would normally wear.
07/30/2017
Was ok...not typically what I would wear. Peppery lavender is all I picked up on. Not bad but not great either. Performance was ok, seemed to be a lighter scent maybe spring or early summer.
07/30/2017
it was much stronger than anticipated you never can tell from description but it was nice once I got the amount right....unfortunately my chemistry eats it up
07/29/2017
I would have loved to written a review about this fragrance especially since ScentBird sent me an email asking if I would rate my July scent. The challenge is I have not yet received my July scent (though I was billed at the beginning of July). ScentBird is a genius idea, I really do love the concept and their execution on shopping is lack luster to say the least for my taste and in my personal experience having been a subscriber since April of this year (2017). That said I'll be canceling my subscription.
07/16/2017
Great cologne! No overpowering scent. My ex loves the smell😆. I would definitely recommend to the next bachelor!
07/16/2017
My favorite scent so far. I love the reaction my wife makes when see smells me. I she likes it I love it. This is a must have in your collection.
07/06/2017
Very fragrant and distinct scent. Smells very good and very masculine.
07/06/2017
Great scent many compliments!
07/05/2017
Amazing. Try it!
07/05/2017
Great fragrance with a very masculine scent. It is more of a formal, or date night type fragrance.
07/05/2017
It was a very good Scent I would purchase some.
07/05/2017
I've gotten a lot of compliments while wearing this scent. I would have given it 5 star but it's for going out not everyday wear.
07/05/2017
Sweet but manly. My girlfriend LOVES it
07/04/2017
Absolutely love this. Different than most men's cologne. Good for any situation.
06/29/2017
First scent from ScentBird and I have Alpha to thank for his recommendation from his YouTube vids...love the scent and the whole concept of ScentBird..! Only gripe, as others have mentioned, the length of the smell was short but I got a tip to use a bit of coconut oil after applying and it works..! Lasted al day
06/29/2017
The scent was good. The projection and sillage were great but for me it was a bit strong. The dry down was cool.
06/29/2017
This is worth buying!!!!!
06/26/2017
The fragrance has a light musk, thats isn't overwhelming, is last for alittle less the half a day.
06/21/2017
This trends towards a date night scent, though it could work in the office as well. Smells clean with clear hints of the lavender and pepper. It doesn't last all day, which might be a positive or negative.
06/14/2017
One of my new favorite fragrances, but as others have mentioned, the smell sadly goes away very quickly. I'd recommend buying a full size bottle, as you'll have to spray every few/couple hours.
06/13/2017
Good smell but didn't last very long.
06/11/2017
A little to musky for my taste. I didn't get any of the lavender or green apple notes at all. I was hoping for more, but I definitely won't be wearing this for, "Date Night."
06/10/2017
Smells great. Lasts maybe an hour or two.
06/10/2017
Love it on my man!!! It smells so good.
06/05/2017
Love this scent! Bold but not overwhelming, has a nice spice to it. I wear it both to work and out for the evening
06/05/2017
I did not like this fragrance.
06/04/2017
This one is great
06/04/2017
It smells ok ,just have worn it maybe once, have to spray it more than once to get a better feel for it
06/04/2017
Smells good but not for me
06/04/2017
It's not quite my taste, but overall a very good scent.
06/01/2017
Nice light fragrance which is perfect for the workplace or a date.
05/31/2017
It's a good product just not for me.
05/31/2017
I got this off of another persons recommendation. It's pretty spicy reminds me of Hugo by Hugo boss and packs a punch just a spray or 2 needed, a little goes a long way. Not my favorite but not bad. Also maybe more a late fall/ winter scent.
05/27/2017
It is a good scent, definitely distinguishable from the more common colognes. I still like John Varvatos and Cool Water better though. I'm looking for fragrances that I like as much as those two, or more so.
05/27/2017
Delivery came just as advertised. This is a great scent. First time trying this brand and now a fan. In my opinion, this is what I would call a masculine cologne. Its not too sweet and has a dark musk/incense notes.
05/25/2017
Favorite cologne so far. Still not my perfect match, but I love the fact that I was able to find something that fits well on such a convenient service. So far, this is the only one I have liked. No $80 bottles for me, just my monthly exploratory samples ;)
05/25/2017
I'm not a cologne guru so I can't tell you about the notes and stuff. I can say that I love this scent. It's clean and light maybe even a little sweet. I wore it around the office and out for date night. It lasted a good while with one spray and got some complements. Highly recommended!
05/24/2017
I put this in my queue this month for my teenage boys. They love cologne. I sprayed a little on my hand when it arrived to see how it smelled. It's a little strong when you first spray it, but it still smells amazing. I couldn't stop smelling my hand. It dried down to a very nice masculine scent. Kinda woodsy. Overall really great scent. My boys and I both love it. If I had a love in my life, this is definitely one I would enjoy him wearing.
05/21/2017
Very nice. Female attractor. A little sweet. Not overwhelming or ostentatious. Inspires confidence. I believe can be worn dressed up or down.
05/21/2017
Nothing really special about the fragrance. Never received any compliments or questions and girlfriend wasn't impressed.
05/18/2017
Wanted to try this one for awhile and to me it lived up to the hype! Great smelling fragrance!
05/12/2017
didn't get any compliments, nothing special, doesn't last, no projections
05/11/2017
It's a middle of the road cologne. It's not bad it's not great.
05/10/2017
This cologne has a great smell, with light or a heavy amount of spray, it does not overpower too much, but last the whole day. I will do high cardio for an hour with F scent still lingering.
05/04/2017
Smells good but not for me
05/01/2017
A bit strong for casual use, but good scent over all, very crisp
04/30/2017
Smells wonderful, masculine but light
04/30/2017
Smells so good!
04/29/2017
An amazing fragrance that sets you apart from all others. Thank you!
04/29/2017
For anyone looking for a neutral, cool, almost like the all season scent. you've found it
04/29/2017
Nice at first but it actually smells like through up after 5 hours
04/25/2017
Was not to happy with this cologne, the scent reminded me of this cheap jafra Cologne I have laying around that my mother bought me wen I was 15 yrs old.
04/24/2017
Great for one thing, seduction. This cologne will help you seem mysterious and sexy.
04/24/2017
It's very strong initially but fades quickly. It's great for a night out.
03/06/2017
Just got it in the mail and can't wait to give it a try, confident it will do quite well!
03/06/2017
LOVE the scent but it fades too quickly
03/05/2017
The smell is too strong. I wouldn't buy this ever again
03/05/2017
it was mediocre by no means great
03/05/2017
Love It. Simple not overbearing. Already looking for a regular size bottle. Another favorite.
03/04/2017
This juice Ferragamo Black is a lady killer,you will get compliments with this one!
03/04/2017
Great clean sent not overbearing at all so far 4 people have asked what I am wearing.
03/03/2017
Best Cologne yet!!!
03/03/2017
Gross weird scent
02/27/2017
This cologne smells extremely rich and elegant. Definitely a great cologne for a date night, club night, or any occasion. It has a very masculine smell I really enjoy it. It doesn't give you that overwhelming headache when you smell a strong scented cologne. I'm only 22 and i really love it! My girlfriend likes it too, I really recommend this one no matter what your age is.
02/07/2017
This one, I had been anticipating... Having a friend who wears it, I wanted to see how it wore on me... I was not disappointed. Blends very well, from the Top Notes on down to the Bass Notes... Not overpowering, Mellow; Long-lasting and a definite Head-Turner with the Ladies. I didn't receive too many overall Compliments, because it's a Scent you have to be close to pick up, but from those that did... had nothing but Affirmations. Definitely would recommend this to a Friend.
02/06/2017
Great! you should try it..
02/05/2017
At first, I did not really like it because I thought it smelled really strong. However, after I gave it a try, I ended up LOVING it.
02/05/2017
Not too bad.wont be buying it in the future.not a super strong scent,which is good if you want to be subtle.
02/05/2017
I really like it and so dose my husband
02/04/2017
It's an "alright" fragrance. It has a more synthetic scent. Not my personal preference and I definitely wouldn't wear it daily.
02/04/2017
Bold but nothing special. Not my favorite.
02/04/2017
Great scent. Nice to go out to dinner with. Recommended
02/03/2017
I want to like it but nothing special, no character.
01/31/2017
Not quite the scent I had imagined. Wouldn't get if I had sampled it before.
01/31/2017
It's pretty musky smells good if your into that but me personally will be giving it to my father
01/31/2017
ok, nothing special probably won't get more
01/31/2017
Lobe the soft smell
01/31/2017
I love it. It smells fantastic.
01/08/2017
Loved it a lot of great compliments
01/08/2017
love the smell
01/05/2017
Great scent one of my favorites
01/03/2017
This was a great scent! One of the better Ferragamo fragrances for sure.
01/03/2017
It's a good smelling cologne. Very Fresh, but on the sporty side.
01/03/2017
Not that great
01/02/2017
Great scent. Definitely recommend.
01/02/2017
Very surprised to find such a great scent.
01/01/2017
Smells really good
01/01/2017
Very powdery!!! I would say just ok
12/31/2016
Good scent... ladies enjoy
12/31/2016
Starting to get a few compliments. Gonna pour it on NYE and see where we go.
12/31/2016
Y'all need to get on board
12/31/2016
Great fragrance.
12/30/2016
It was alright , not bad but wouldn't get again
12/29/2016
Not a fan of this, smells like a scent for an elderly man
12/07/2016
awsome smell, i get alot of compliments
12/07/2016
Great smell nice and fresh, Wifey loves it.
12/06/2016
got asked about this scent every single time i wore it.
12/03/2016
It's smells good .Could last longer but my girl loves it !
12/02/2016
Great spice wood cologne that sticks all night! Love it for the cold winter
12/02/2016
Great scent! Long lasting.
12/02/2016
Didn't like it
12/01/2016
This is my favorite cologne that I've received thus far. As somebody who is particularly picky about their scents, this one is a definite recommendation. I would contemplate buying an actually bottle of this.
12/01/2016
It was not really my style of scent...I wasn't fond of it...I like spice bomb!
11/18/2016
A bit strong, but nice smell. Very much like Chanel Allure, but stronger, more synthetic and more bite.
11/11/2016
Its has A Strong Scent, But Nce
11/07/2016
Smells awesome and I get a lot of compliments because of it.
11/06/2016
Its okay, very strong. The women Ive been around are not a big fan of it.
11/05/2016
Didn't like it that much
11/05/2016
I like this one
11/04/2016
Very nice refreshing fragrance
11/03/2016
Liked it so much that I purchased from Amazon full bottle
11/02/2016
I'm sure this Cologne smells great.. Its just not the type I would wear.. I won't give it a bad review simply because it's not my type of Cologne but it's still good
11/02/2016
I love this one.
11/01/2016
smells like baby powder
11/01/2016
It isn't exactly what I was expecting from the description. It smells more like my dad.
11/01/2016
It was alright
10/30/2016
Awful. It gave me a headache.
10/27/2016
Amazing! Made me want to hug myself! :)
10/11/2016
Excellent choice. Carries well and isn't overpowering. Great for date night or any intimate event.
10/07/2016
Smells great I love it I can't wait for the rest of them keep up the good work
10/06/2016
love it!! recommend it to everyone.
10/05/2016
Amazing scent. One of my new favorites.
10/05/2016
I'm not a fan at all. I'm 35 but it smells like an old man
10/05/2016
It's too sweet for taste
10/05/2016
I love this fragrance! Highly recommend it
10/04/2016
Gel rear fragrance, I'd absolutely recommend this.
09/30/2016
I really love this fragrance. I was looking for something that I could wear in the daytime, but upon smelling it, it's flexible enough to wear in the evening as well. To me, it's a light fragrance that smells very oceanic, with hints of citrus and spice. So nice!
09/29/2016
Light, energetic
09/25/2016
Smells Very Good, Good for any time of day! Does not seem to last as long as most other colognes though!
09/09/2016
One of my new favorites discovered through Scentbird, it is complex and hypnotically pleasant, yet definitely masculine in effect. I use it more as a "Fall" fragrance or out on cool nights and makes me feel like a bad boy when wearing black.
09/05/2016
Smells great. Works great for everyday and or date night.
08/31/2016
This is a very subtle yet captivating scent that can be worn to the office or out on the town. It has a clean and polished nose with a slight hint of mystery that makes it an all day long scent.
08/30/2016
Great fragrance have gotten a lot of compliments!
08/30/2016
Never smelled this before, just added it to my queue and I'm very happy. Smells very clean and light!
08/30/2016
Ok not the best but ok
08/27/2016
One of my favorite colgones the scent really cataches attention.
08/22/2016
Love!!! Fresh and sexy. Can be used in day time straight to night life. Has become my second favorite. Full bottle is a must :)
08/12/2016
Decent scent. Not my favorite but its good.
08/12/2016
It wasn't that good didn't like it that's much
08/05/2016
Didn't last long. Didn't stand out
08/02/2016
Smells alright not my favorite. But I can see why someone else would like it
07/31/2016
The scent isn't bad. But very heavy. Alot of musk. Something I wouldn't wear.
07/31/2016
I like it smells so fresh
07/31/2016
I like it just right smell not too strong maybe little more spice or the more open fresh.I think is that word not sure
07/22/2016
I agree with some of the other reviews. It has a pleasant and fresh scent, but not really tuned for heat. I think it will be a hit in the fall, so will save for later.
07/21/2016
Just received this cologne a couple of days ago. It has quickly gone to the top of the list as my favorite. So much so, that I just purchased a full bottle. Tom Ford's Noir EDP is a very close second. I have been trying to also purchase a full bottle from this site, but I do not see the option to do so.
07/11/2016
Great causal, everyday scent. If you're like me and love switching from spicy and woods in the fall and winter, this makes for an excellent transition. It wears well in the warmer climate of Texas and translates as fresh woods. I'd buy it again as a scent that's good when you're in close quarters but not offensive to everyone in the room.
07/07/2016
Soicy and masculine.
07/05/2016
It's a little too light for me.....
07/03/2016
It smells great! I love it!
07/02/2016
It's better than expected but it's a very nice soft fragrance that's no one can say no too
07/02/2016
To lite of a scent for summer. To lite of a scent for me period..
07/02/2016
Not my favorite cologne, it's kind of powdery. I will say that it probably smells better during the winter or if you're wearing a suit. This is definitely not a summer cologne
06/30/2016
I like the smell
06/30/2016
one of the best
06/25/2016
just received today love the smell
06/21/2016
It smells a little too much like baby powder for me
06/07/2016
Very slightly musky and sweet woody scent, the initial fragrance is strong, but it fades into something light and intoxicating. I would consider this something to wear on a night out, possibly with formal wear.
06/06/2016
I like how it develops over time. More sophisticated and mature.
06/03/2016
smells the bomb
06/02/2016
What a great, clean scent,With a hint of mystery, for any occasion.
05/21/2016
Received this as my first Scent Bird fragrance and I love it!
05/20/2016
Smell's amazing. One of my favs!
05/14/2016
Has a very distinct and nasty after smell, don't like it one bit. I can seem to find exactly what part I don't like, but it's WAY too strong! As soon as I smelt it I was like, "Nope." It's still in its container (full) If you're in your twenties, this isn't a good smell for you. Wonder if I can get a sample swap if I return this one. YUCK!
05/10/2016
Disgusting. This one smells like a strong old school pomade. I hated this one so much that I cancelled my subscription to Scentbird.
05/08/2016
Getting a lot of complements. Great fragrance.
05/05/2016
This is a nicely balanced scent, but it's a bit too floral for me. I'm just not a fan of lavender. It also doesn't seem to last, but that's not surprising in an EDT (as opposed to a cologne or an EDP).
05/05/2016
Can I give a no star or negative star. I'm very disappointed with this Ferragamo. It smells like my dads pomade.
05/05/2016
This one just didn't seem to work well with me. Did not enjoy the smell of it all all, so I just gave it to my roommate.
05/04/2016
Goes on a bit overwhelming but mellows to perfection
05/04/2016
It definitely smells good but just really be sure not to put too much because this one definitely gets strong after two sprays,, at least for me.
05/04/2016
My GF loves this scent and I enjoy it also. Not overpowering but just enough
05/04/2016
I really like this cologne
05/03/2016
Soft, light - simple smell that doesn't linger too long. Would wear again.
04/30/2016
Smells really good. Pretty masculine. I only needed one spray to last the day.
04/29/2016
I love the smell it hits hard when you smell it first then it mellows down
04/29/2016
Nice smell. I like it.
04/29/2016
Not my favorite
04/26/2016
I love the scent, it is very woodsy and manly but not too overpowering. Its perfect for the Office.
04/25/2016
I love this scent, will definitely be purchasing! Thanks again ScentBird!
04/25/2016
I have just started branching out on my colognes. I usually just wear Polo black all the time. I really like this cologne, but since I don't have a lot to compare it to yet I'm giving it a 7/10 on my scale.
04/12/2016
This cologne has a very strong masculine/manly powerful smell. When using 2 spays I smell as if I worked in the cologne department for Macy's. It's a good scent but be careful of how much you use.
04/08/2016
Great scent, definitely will purchase
03/30/2016
This scent is so light I can't smell it. Normally when my husband wears a scent I smell the cologne before I get up on him to smell him. I will not be buying the scent. He was very disappointed.
03/24/2016
A very strong masculine, "in your face", blend of spice and citrus. Currently my everyday driver because its usually pretty easy to find it for cheap. A very good fragrance however it is very strong and can come off as synthetic if used in excess.
03/18/2016
Not impressed.
03/06/2016
Nice clean smell, not too overpowering but you can smell the quality. My girlfriend loves it more than I do
03/05/2016
This is the best fragrance ever. It got me noticed every where I went
03/04/2016
Bottle was 3/4s empty when I received it.
02/15/2016
I didn't really like this. It just doesn't smell good on me.
02/07/2016
This scent is decent, but I wouldn't really recommend it. Definitely abrasive on the nostrils and smells very cheap and synthetic to me. Almost gives me the same vibe as Axe body spray. Not saying it's a terrible scent, but it's just not for me.
02/03/2016
Nice scent but poor performance on my skin.
02/01/2016
Very distinct classic scent for men
01/29/2016
Great smell!! Would highly recommend this for those looking to try something a bit different.
01/29/2016
Very impressive. My new favorite.
01/01/2016
It's ok! Just not for me.
12/30/2015
This is the best cologne I have ever had!!!!
12/30/2015
Love it. Makes me feel sexy
12/30/2015
excellent fragrance!
11/29/2015
I love it smells very good and I think I'll be reordering it soon
11/18/2015
Just got my scent today! Gotta say its working well so far :) I put it on before I went hard in jiu jitsu and through all the man sweat, it still rose above and I could smell good!
10/31/2015
Awesome scent! My only complaint is is doesn't last longer. This is one of those inexpensive secrets that you won't regret.
10/29/2015
Great scent. Works well with my body.
10/20/2015
It has a very light and kinda upbeat smell. I like it but the girl in my office really seem to love it. All positive feedback from a diverse group of women. It has a sexyness to the smell. May need to buy a bottle!