Salvatore Ferragamo
Emozione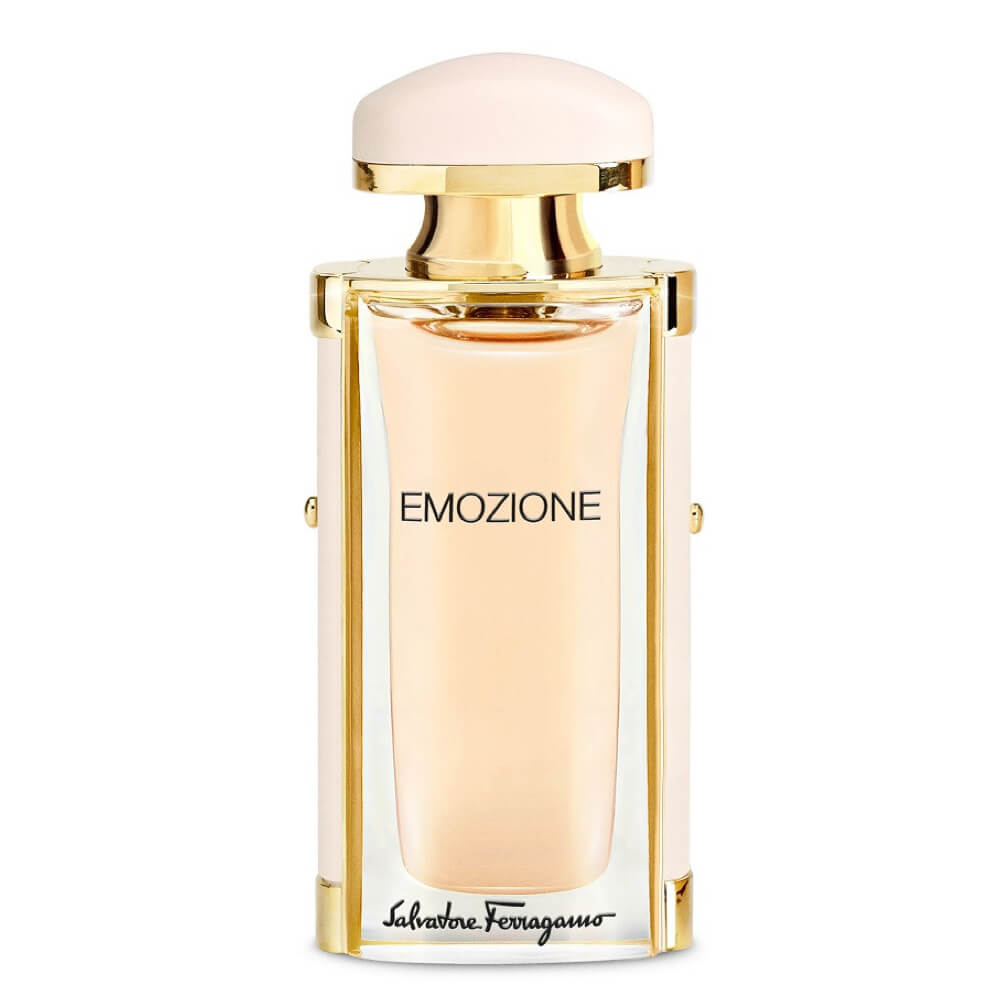 Get a 30-day supply of Emozione
for
$
14.95
Notify me once this scent is available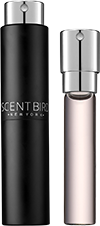 0.27 oz subscription

0.27 oz a la carte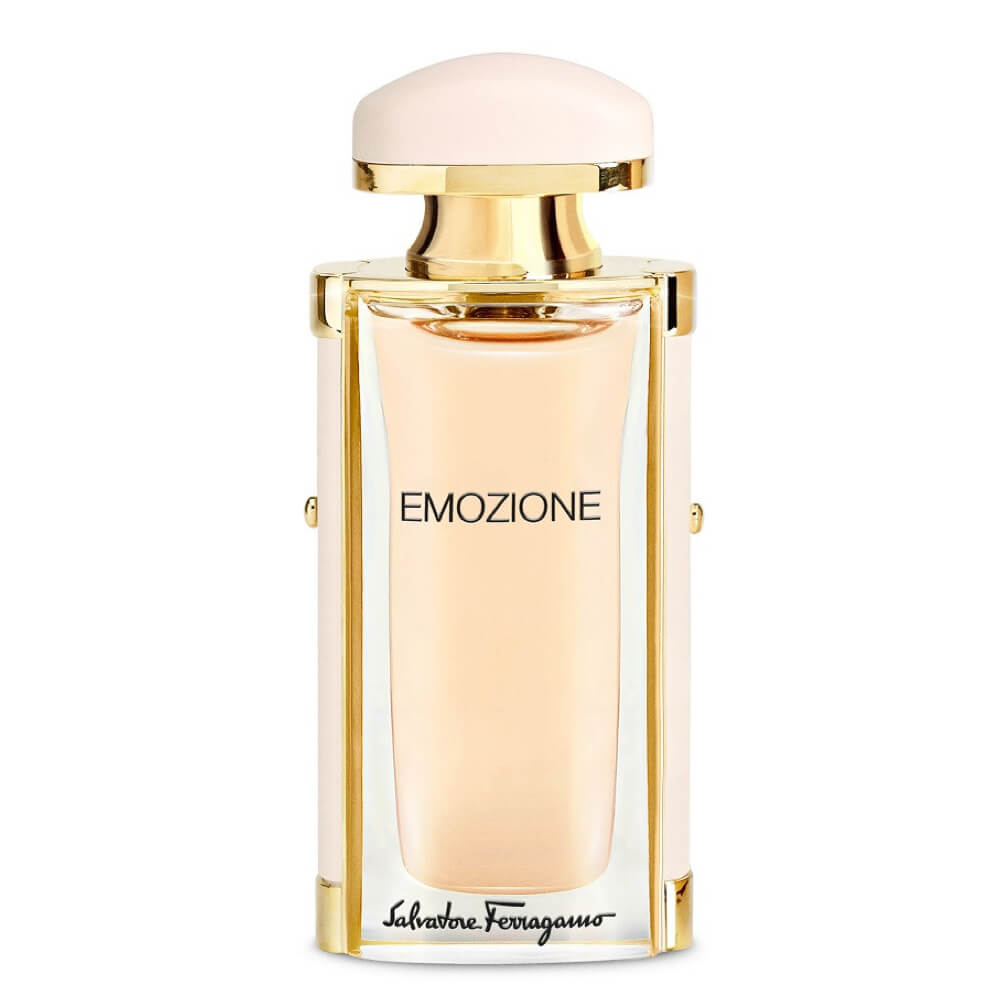 3.1 oz bottle
Share and earn free perfume
Notes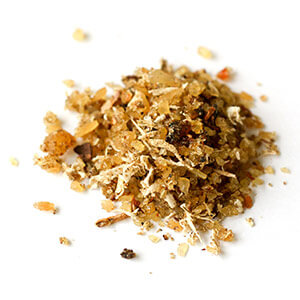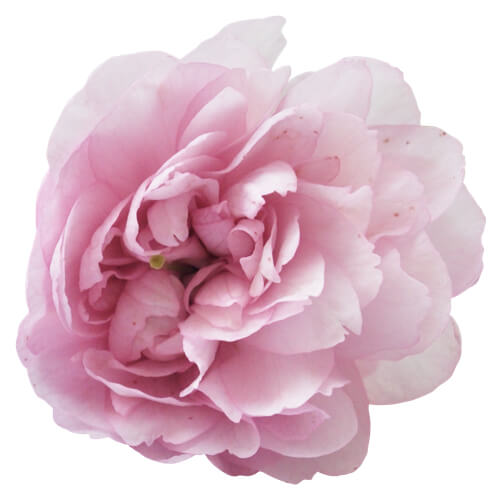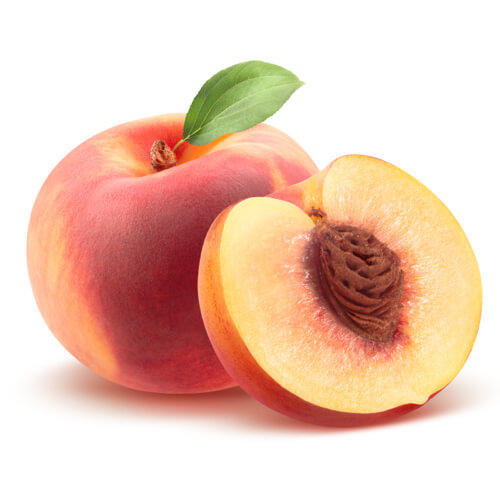 Description
An iconic Eau de Parfum for a woman who desires genuine things and true moments of plenitude. A classic yet modern fragrance that encodes the pleasure of emotions and fulfillment of life. Emozione changes from a feminine floral bouquets to a refined and precious woody texture, enriched with a touch of sensual, glamorous chypre notes.
You may also like
Emozione by Salvatore Ferragamo Reviews
10/09/2017
You know that smell? That smelly smell that smells, smelly? I'll clarify. You know that smell of incontinence and inability to self-care/cleanse oneself and in an attempt to mask it over dose with a REALLY strong perfume? But instead now all you can smell is acrid, pungent misery? This is it. This. Is. IT! Just one spray and you can be the belle of the bingo hall ball.
08/31/2017
This was an amazing fragrance. It was new to me but seemed very familiar. A very nice choice for the office as well as versatile for an evening out.
08/31/2017
I love Slavatore Ferragamo as a perfume designer. This one did not have the signature smell you typically get with one of his scents. It smells good but only if you are a fan of baby powder. It has a nice clean scent that smells like freshly laundered baby clothes and baby powder. It's nice if you need a scent post workout but probably not worth the cost of a full bottle.
05/11/2017
Little old lady perfume... EEWWW...
05/03/2017
Absolutely LOVED this scent!! It is powdery, sexy and sweet. Does smell a little like baby powder, but personally I think that's a good thing! May be my new signature scent!
05/03/2017
I did not like this perfume! I'm very disappointed because the last two smelled so great. It's too strong and musky it smells like little old lay perfume 😐 Yikes! Just not for me doesn't go well with my body chemistry.
03/06/2017
Wasn't quite for me. A little strong and too much like musk I think. Strong wood-sy feel
03/06/2017
If you don't like the smell of baby powder, this scent is not for you. It has a strong powder scent mixed with some floral. Reminds me of something my grandmother would wear. Not too overpowering either.
03/01/2017
It changes it smell on me like 3 times. But I like it
01/25/2017
great scent, no lasting power, not full bottle worthy for me
01/22/2017
the floral is decent, but there is just so much of an overwhelming baby powder scent that some people may love, but i hate the smell of baby powder. the only redeeming qualities i found was that the floral notes were decent and it lasted longer than some perfumes (still not as long as some of my favs)
01/12/2017
I am in love with this fragrance, it last a long time, which I love in a perfume.
01/03/2017
I absolutely love this perfume!! highly recommend it :)
01/01/2017
This scent is fantastic. I can see myself ordering this as my new personal favorite.
12/02/2016
I love love loveeee this perfume!!!! Smells really good
11/02/2016
I'm really not sure how I feel about it. There's not a distinct note in it that captures me. Sorry not a really helpful review cause I neither hate or dislike it at this moment.
09/29/2016
I've never encountered a perfume that made me eat my own words, but this one would be it. It wasn't love at first sniff for us. I wrote this one off as too simple, but acknowledged its elegance and simplicity. It just smelled like baby powder and that's it; I barely caught any floral notes in it and I love florals more than anything. This perfume wouldn't offend anyone, if it were given as a gift and it's totally wearable. So, since I had it, I wore it to bed, while running errands on weekends and around the house, and it grew on me. I caught faint whiffs of its floral notes, and started to love its sweet, comforting suede and powdery notes. Emozione became the equivalent of my favorite flannel pajamas, and that's what I love it for. You could wear this at home, at the office or when you just want to be casually elegant.
09/14/2016
I don't know if I got a mislabeled perfume but this wasn't floral to me. It smelled of flowers and baby powder when I first sprayed it, then settled to a spicy smell. It seems like a unisex smell when settled (reminds me a bit of the original old spice aftershave). I don't mind the scent but I don't favor it.
09/05/2016
Smelled a lot like baby powder
08/30/2016
Lovely scent! My husband said it smelled elegant on me!
08/25/2016
This is awful - smells like a 90 year old lady
07/06/2016
This smelled too old lady for me
06/02/2016
Great scent! It lasts all day and I love that.
06/02/2016
Ferragamo NEVER disappoints!
06/01/2016
I think this may have came from an old bottle. The smell barely last 2 hours before I need to reapply.
05/11/2016
Soft and pretty. A new favorite of mine.
05/09/2016
This scent is too powdery for me. It is floral and sweet but the powder overpowers the other smells. I prefer more fresh/clean scents.
05/01/2016
I love this smell, it's a very out on the town kind of scent, very soft, elegant scent. I would refer this to anyone
03/30/2016
Highly recommend
03/03/2016
I love, love, love this fragrance! Now I have to go out and buy a bottle.
03/01/2016
POWDERY STRONG FRUIT FILLED SMELLS AWESOME
02/25/2016
This scent smelled gross/musky when I first sprayed it on, but after the scent absorbed into my skin it smelled amazing. However, I will say it reminds me of a scent I smell of everyone else.. but it's a beautiful scent.
02/06/2016
It's a light floral scent with a slight powder undertone. It smells very girly and pretty. I feel very feminine when I wear this!