Salvatore Ferragamo
Attimo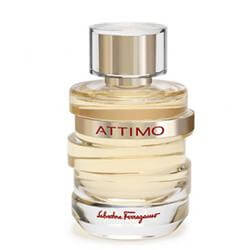 Get a 30-day supply of Attimo
for
$
14.95
Notify me once this scent is available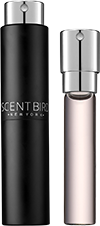 0.27 oz subscription

0.27 oz a la carte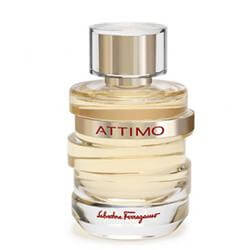 3.4 oz bottle
Share and earn free perfume
Notes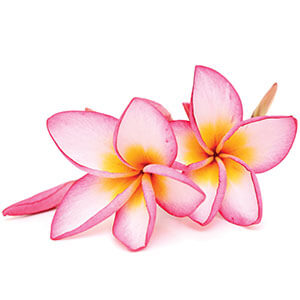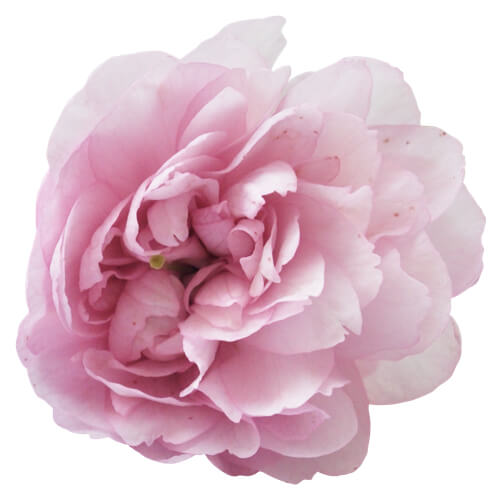 Description
Attimo (Moment) is a new fragrance for women by the house of Salvatore Ferragamo arriving on the market in September 2011. The fragrance encompasses a floral bouquet lied on a warm, elegant, woody base.
You may also like
Attimo by Salvatore Ferragamo Reviews
08/27/2017
I absolutely love the smell
08/24/2017
Nice smell just didn't last long,.
08/19/2017
Absolutely beautiful!!! Love this scent and loving scent bird.
07/12/2017
The fragrance is fresh yet romantic lovely indeed but dissipated a little too fast for my taste.
07/09/2017
Beautiful fragancia
06/30/2017
I adore this Scent. It is sophisticated and elegant. I have other Ferragamo Scents and I love them too. I would definitely consider ordering a large size of this!!
06/22/2017
I did not like the fragrance at all
05/31/2017
I did not like this scent at ALL!! Was very disappointed
05/27/2017
Absolutely love this scent!!
05/25/2017
Love this scent...
05/25/2017
I love this scent so much
05/11/2017
It smelled really good, but it made me sneeze all day when i wore it.
05/04/2017
Love this scent
05/03/2017
Didn't care for it didnt work too well with my body chemistry
05/03/2017
I truly love ❤️ this perfume ❤️❤️❤️❤️ I definitely will be buying the full size. The scent last a very long time 🌹
03/07/2017
I love this fragrance! It's chic sexy fun and sensual!
03/06/2017
Awesome Fragrances
03/05/2017
I love it it's super elegant
03/03/2017
I really want to like this scent, but it leaves a very unwelcoming after scent on my skin
03/03/2017
Love this scent
03/01/2017
Smells a little too much like baby powder to me.
03/01/2017
Gave it to my mom, it's really woodsy smelling. More for an older woman I felt.
03/01/2017
The minute i sprayed it on my sister said it smelled exactly like her fave perfume (happy by clinque). At first it came off too strong, but as soon as it settled throughout the day, this scent is.. inviting, fresh and pretty. At least, thats how it made me feel.
02/25/2017
Different than any I have tried. I do like it.
02/06/2017
I wish I was able to rate a perfume that I did not get. Your company sent me January perfume of the month instead which I hated!!!! I hope you send me what I have qued for February which is Cartier Pantheri. I was very disappointed 😤
02/05/2017
I didn't like it. Smells like cheap old Avon perfume.
02/05/2017
Smelled like a generic cheap pefume..
02/05/2017
eh, not thrilled by this scent. it reminds me of an old lady.
02/03/2017
Spicy and sweet, a sexy scent.
02/03/2017
The scent is pretty strong, smells like it's for and older lady.
02/03/2017
Another old lady perfume 😷😢
01/31/2017
Not my favorite scent though
01/29/2017
Old lady perfume *thumbs down*
01/27/2017
Definitely one of my favorites from my subscription. Floral and Light. Received lots of compliments and questions asking what I was wearing.
01/21/2017
This is great fragrance for work as it smells clean and is light. I love that it's not overly sweet, spicy, or floral. I work in the medical field so I have to be super careful about what I wear to work and this fits the bill. It's not a fragrance I would wear out or when I'm off work as I like stronger bolder fragrances. But as I said, it's great for work! Would work for the beach as well.
01/19/2017
Not my thing, smells like its for a more mature woman, upper class and older.
01/15/2017
Love this scent! Very Yummy!
01/04/2017
It smells good but it isn't the best one I've smelled. I don't think I would purchase one for myself but I think it would be ideal for others.
01/03/2017
Loved it...sweet and long lasting. Has a powder undertone
01/03/2017
I love this perfume. Never heard of it before. Sexy and classy all in one.
01/01/2017
Love this perfume!!!! What an amazing smell!!! Lasts forever too!
12/31/2016
Love the previous three scents.! This one, though, was too strong and too old fashions.
12/31/2016
This is my 3rd shipment and also my 3rd favorite! However, having said that, I am loving this also and have rec'd several good comments!
12/31/2016
Not bad just not my favorite.
12/31/2016
I love it! One of my favorite!
12/31/2016
OMG can't express how much I love this fragrance!
12/31/2016
Love love love it
12/31/2016
I love this one I get so many compliments I am so in love
12/12/2016
It smells great right out of the bottle, but only smells... okay... once it's sat on my skin for an hour or so. Probably just doesn't mix with my body chemistry as well as other scents do. Not exactly my cup of tea, but I still use it every now and again.
12/06/2016
Doesn't last very long on my skin
12/01/2016
An older lady scent
11/29/2016
Disappointing, i had high hopes. Wouldn't recommend
11/24/2016
Liked it but a little too old for me.
11/06/2016
I love it.....do my friends love it too! Good one! Can't wait for next month!
11/03/2016
I like it a little. The scent reminds me of someone older than myself. However, it smells good. It's not overpowering.
11/03/2016
Too floral for my taste
11/01/2016
Did not like it much.
10/31/2016
Don't know didn't get
10/31/2016
I love this, very casual but sexy for everyday
10/02/2016
Love this scent.
10/02/2016
It's a bit strong for me. I like softer flowery scents and this one is a bit overpowering.
10/01/2016
This one smelled nice after it settled but first spray I didn't care for it, smelled almost like bug spray or overly spicy..not sure how to describe it.
10/01/2016
It has become by second fav.
09/30/2016
I love love love this and will get full size bottle
09/30/2016
This is a lovely perfume, soft not over powering
09/07/2016
I just got the Salvatore ferragamo perfume. Not a huge fan of this one
09/06/2016
Love the smell. It's not something that last very long but it's a great date night scent. As long as the date is a quick dinner or movie. It definitely will not last throughout dinner and a movie. But it's a lovely sent over all.
09/06/2016
Love this! Hate it doesn't last long
09/02/2016
I like the scent but I have to agree that it fades fast.
09/02/2016
This scent is ok, it didn't wow me and seems to fade quickly.
09/01/2016
My first scentbird. Love the smell. Not a smell to wear everyday.. Definitely for special occasions. Can't wait for next month
08/31/2016
I love this scent. like all of the ones I tried it doent last long. maybe ill have better luck with my next choices.
08/30/2016
Love this scent ....I will be buying this!
08/30/2016
I was very meh about this fragrance. It smells nice, don't get me wrong, but it also smells like so many other high end perfumes that I feel like it's got nothing to recommend it other than that.
08/11/2016
I don't hate it. It's a wee bit heavy at the first spray for me, but then calms down a bit and smells floral. It's not a fragrance that lasts all day but I'm okay with that..
07/31/2016
Love this fragrance...
07/25/2016
My absolute favorite scent so far! It's floral and fresh. Tons of compliments!! Adore!
07/16/2016
My absolute favorite scent so far! It's floral and fresh - starts out strong but settles into a light fresh scent. LOVE this perfume!!
07/13/2016
Love this site
07/02/2016
Nice fragrance...like it more as the day goes on.
07/02/2016
Fragrance to loud
07/01/2016
Pretty nice. At first a little overwhelming but fades to a light floral. I like it.
07/01/2016
Scent was nice but I felt it was very mature with a powdery finish
06/19/2016
I really like this one, it lasts all day and isn't too sweet for me.
06/08/2016
Another Salvatore Ferragamo fragrance I absolutely love. This one is almost musky on my skin, and makes me feel very feminine when I wear it. This scent is perfect any time of the day.
06/01/2016
This is one of my favorite scents I'm glad this one came 2nd I can't wait to smell the next one I'm definitely buying this one!_💖💖
05/31/2016
I didn't particularly care for this fragrance. Hopefully the next on my list will be more to my liking.
05/06/2016
This perfume has a very subtle and pleasing smell. I receive lots of compliments, however it the scent wears off through the day.
05/04/2016
I was pleasantly suprised...i
03/29/2016
I love this scent! I get many compliments with it. ;)
03/29/2016
Love it...light scent.
03/05/2016
I love this one - it lasts all day. It has the scent of gardenia with spicy tones. It is right up there with my Marc Jacobs Women.
03/01/2016
It lasts all day, and it is so intoxicating!
02/21/2016
Overall I like it. Not really into floral scents but this one has like a light floral scent to it. Not over powering.
02/05/2016
It is light and easy to wear even for work
02/02/2016
Not my thing - isn't particularly unique.
01/25/2016
I liked this one
12/30/2015
Didn't care for this at all. Usually I'll still use all of my sample, but this one I just threw away. It just stunk to me, unfortunately. Very old lady, but not just in a mature scent type of way.
12/29/2015
I'm really loving this scent. I want to wear it all the time. And it lasts so long on me.
11/24/2015
Smells nothing like the real thing. Didn't like this one.
10/29/2015
Great fragrance
10/05/2015
Attimo is everything I dream a perfume should be. As soon as I smelled it I was in love. It has a fresh crispness that I adore. It's floral notes are perfect. It stays on for a good 4 hours or more and I've been complimented or asked about my perfume 3 times so far.
09/29/2015
A lovely scent! Stronger than I expected but still great!
09/19/2015
I love this scent. This is my 1st Salvatore Ferragamo scent and I have fallen in love with it. This scent smells luxurious, sexy, sophisticated. The warm spicyness of it works well with my body chemistry. I will be purchasing this one again!