Raymond Matts
Maiaday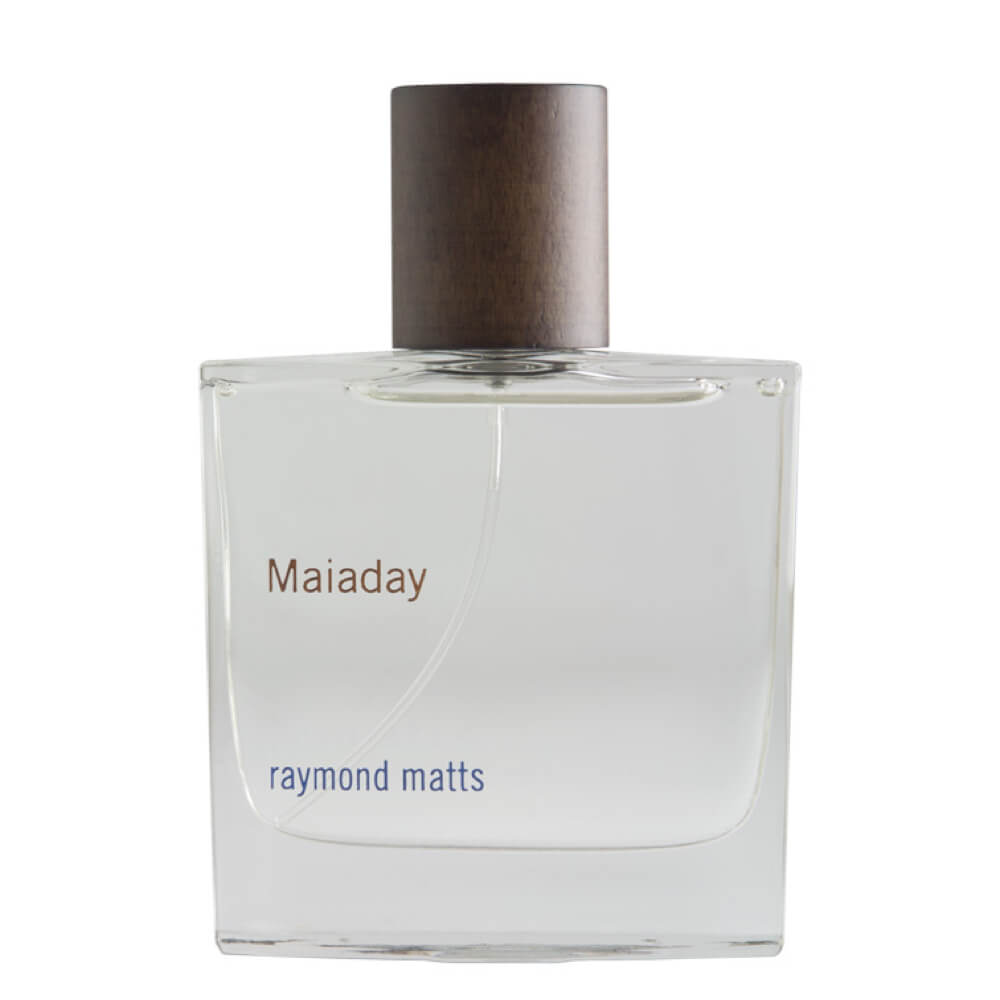 Get a 30-day supply of Maiaday
for
$
14.95
Notify me once this scent is available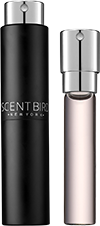 0.27 oz subscription

0.27 oz a la carte
Share and earn free perfume
Notes




Description
Maiaday is an abstract floral inspired by linden trees in bloom on a soft June day. A luminous, bright blend of citrus and watery green tones becomes velvety and deep with notes of fresh muguet and lilac. Spiced hints of saffron and soft woods enhance the green floral intimacy.
You may also like
Maiaday by Raymond Matts Reviews
11/07/2017
This fragrance is sweet and has the aroma of flowers in full bloom. There is a small hint of spice as an undertone, maybe a little woodsy or maybe acidic, but overall the scent is VERY girl. You don't need much, it lasts for hours, and I've gotten compliments every time I wear it. I believe it to be almost a perfect perfume trail wafting after me ever so subtly for the men to follow!!
11/05/2017
This scent is okay. I used it when I ran out of Versense. It's light and floral, so when I can't decide what perfume to use I usually settle on this. I'll definitely keep the tester, but I probably won't be ordering a full-sized bottle.
11/04/2017
I have received this perfume 2x, now and I have never asked for it. It is way too floraly for me. It smells like an old lady!
11/03/2017
I really love this fragrance and it makes me feel light and airy. It isn't overpowering or strong. It really reminds me of spring even though I'm wearing it in fall but I don't care because it smells so chic!
10/25/2017
I adore this scent! It is floral, but has so much depth. I may purchase a full size bottle.
10/12/2017
A light floral, not too sweet. Nothing special, though. I feel a little gulled by the rapturous Scentbird description. Seriously, it smells like generic "floral perfume." Will not order again.
10/05/2017
This fragrance is just 'ok' for me. Nothing special, and I literally couldn't smell it on me after 2 minutes. When I originally smelt it, I wasn't in love with it out of the tester, but thought it might smell differently on me. But it just doesn't smell at all after I spray it on. I guess this just wasn't meant for me.
09/28/2017
I really like this scent, even though it's not right for me. I'll make due with it until next month. It's very very strong at first, almost gives me a headache, but after a few minutes it's not so strong and isn't pleasant. To me, it smells like honeysuckles, which is nice, but it's just too much.
09/26/2017
Received.... not really a fan. It comes across very masculine, even for a feminine fragrance. Very citrus; will probably give it away.
09/23/2017
Has a strong old lady smell at first but dissipates into a less overwhelming Old lady smell...
09/22/2017
It's very lovely. I am not a fan of sweet smells, but I absolutely love this one. The only downside, I can't smell it. While it's lovely when I smell it up close, on my body, I don't smell it all. Not even right after I apply it
08/30/2017
Not my favorite. VERY floral. Kind of smells like an old lady :0
08/27/2017
So I figured I'd go way out of my comfort zone and try this. Typically I'm not a fan of aquatic or green notes but thought maybe two negatives may be a positive. I like this scent but it does not excite me. It wore great on a rainy summer day. The green note is too much for my tastes though. If you like the smell of a rainy spring day, this scent will take you there. I have Autumn in my blood, but can appreciate the beauty in this fragrance.
08/23/2017
Not a fan. The smell was potent and did not last very long on me.
08/22/2017
This is by far my most favorite fragrance. I love that it is light but holds throughout the day.
08/07/2017
It's ok i received this fragrance twice.
08/02/2017
This is an amazing scent I hate that it is gone already... Love love love this scent
08/02/2017
Utterly unremarkable. Such great ingredients but unfortunately, smells like a watered-down drug store body spray.
08/01/2017
I'm not a fan of this perfume right after I spray. There is a very strong alcohol scent when first applying. Later the light floral notes come through. Unfortunately this does not last long on my skin and because I'm not a fan of the alcohol smell I won't reapply.
07/28/2017
Very faint . Smells strong when you first spray it but it dissipates quickly. Leaving a very light faint , floral smell .
07/26/2017
Love the lilac!
07/25/2017
this is one of my favs. I try not to use it so much just to save it. anytime I wear it I get people asking me what it is. definitely adding it to my list again
07/23/2017
This perfume is very fresh and clean. Light enough for an everyday work scent.
07/22/2017
This fragrance is strongly lilac scented. It is very fresh and citrusy. I don't smell the vanilla at all, or woodsy notes. It's more springtime to me. It's nice but not what I was expecting
07/22/2017
smells like cat litter.
07/13/2017
Smell is very strong and good
07/12/2017
Love it! you don't need to put on much and last all day.
07/08/2017
This is my new favorite. I love how it is a light and airy scent.
07/05/2017
Gave it to my mom...
07/04/2017
I didn't like it for myself, so I gave it to my mother.
07/03/2017
It smells good but not going to be my new go-to. I've been trying very hard to stretch out my Folle De Joie hopefully I find something I love.
06/30/2017
Love. Light and summery. Not too sweet smelling. Scent lasts all day. One of my favorites for sure.
06/29/2017
I got this fragrance for my girlfriend n she loved it and so did i!
06/25/2017
I chose this b/c it was pick of the month but I honestly did not care for it. Its not that it smelled bad but it is VERY lighted scented and aquatic. I had to spray so much of it that it was actually headache inducing.
06/25/2017
I chose this b/c it was a pick of the month but I did not care for it. Its not that it smells bad by any means but it is VERY light scented and aquatic. However, i had to spray so much of it that it was headache inducing.
06/24/2017
what a great fragrance for summer! it's a bit strong, but i like that. it's a clean, fresh scent, and the floral notes make it very feminine. I've gotten compliments when i wear it, and it lingers well. love it!
06/23/2017
I like this scent, but not for going out on the town. Kind of strong at first, but still pleasant.
06/21/2017
Clean spring scent. Reminds me of the scent in April when the grass and flowers bloom. Somewhat strong at first but settles down nicely.
06/20/2017
As described. Very floral, smells great. Just not my scent, sadly.
06/14/2017
This perfume is lovely. I love vanilla and this was perfect!
06/13/2017
This scent reminds me of my childhood in FL, it reminds me of my Grandparents house.. its perfect for a day at the beach
06/08/2017
I gave it to my 65 year old mother...I didn't like this scent for myself. However, it would be nice for someone older.
06/04/2017
I loved this scent. It is a light, clean feminine smell.
06/02/2017
This is very nice, haven't gotten any compliments on it yet.
06/01/2017
I do not like this fragrance, way to floral for me. Other than that I guess it's okay but definitely not a scent that I personally would wear.
05/31/2017
Didn't care for this one. Doesn't last either.
05/31/2017
This scent is by far one of my favorites so far. It seems to fit my personality. Serious but flirty at times. I usually go for more vanilla type fragrances but this is wonderful!
05/31/2017
I loved this scent. I felt that it was subtle enough to wear every day. My husband loves it. It's very clean and isn't over powering
05/30/2017
Very light and feminine scent. I really enjoyed this one and found I could wear it anywhere. It was just the right touch without being overwhelming. I would order this again, or give it as a gift.
05/29/2017
This is a new favorite of mine. It's a good mix of a flowery- powdery scent. I get lots of compliments on it.
05/28/2017
It was ok not for me more for like my mom
05/26/2017
I love this scent. It is great for nighttime. It has a heavier smell at first wears nicely. I don't like sugar sweet, this is more musk.
05/25/2017
I like it but my kids ask who is wearing old lady perfume. I don't put it on very often.
05/24/2017
A soft, unique scent, but not impressive...maybe a little too floral for my taste.
05/24/2017
Soft, unique scent, but not impressive...maybe a tad too floral for my taste.
05/20/2017
Not one of my favorites
05/17/2017
Great for spring but not heavy in my definitely a lilac but also a very sweet scent. Doesn't last as long as I'd like. It tends to fade quickly 4 hours at most. I do however get lots of complimentstuff on it. People say it smells happy and light. I wouldn't say it's old lady just very floral sweet and very preppy.
05/16/2017
First impression of this fragrance was that it had a classic and timeless feel. I love the way that the lily sent jumps out from behind the fresh powdery cotton like smell. It made me feel elegant no matter what I had on. This is a great fragrance for a date night or special occasion.
05/13/2017
Love scent but doesn't last long
05/12/2017
Its ok. Doesn't last long.
05/11/2017
Light springy floral scent. I absolutely love it!
05/09/2017
Smells like lemons not what I was hoping for! Does not last long.
05/07/2017
Love this scent! Very floral, something perfect for spring. It is very strong when you first apply it but mellows down to a beautiful scent. It lasts a long time. ❤❤❤❤
05/04/2017
Very floral and sweet....it wasnt a great choice for me
05/04/2017
Lilac, lilac, and more lilac. If you aren't a fan of lilacs, you will hate this fragrance. If you are, this may be for you. It's a bit overpowering at first and when I first tried it out, I put it away for a few weeks. Slowly it starting making it's way into the rotation - pretty much whenever I wanted a strong floral. I don't favor strong florals but, with spring springing, I must be in the mood as I find myself using it almost daily right now.
05/04/2017
I like more of a sweet smell,
05/04/2017
Not for me didn't care for it
05/03/2017
Lilacs are my favorite. Light and fresh! Love it!!
05/03/2017
Awful. I sprayed it once and then never again. Another "old lady" scent.
05/03/2017
Very clean and fresh scent
05/03/2017
This is NOW my favorite! It smells so much like spring! It lasts all day and I love wearing it EVERYDAY!!!
05/03/2017
Very fresh and pretty. Compare to Marc Jacobs Eau So Fresh with a little more character
05/03/2017
I love this scent. It is possibly my new favorite.
05/02/2017
Not my fav. But its ok.
04/29/2017
I have no idea why this was sent to me!! It is not appealing to my senses at all! I can imagine this on a 65+ mean, old lady. I wouldn't recommend this to anyone.
04/26/2017
Exactly what I was hoping for. Very light and feminine lilac scent. It lasts surprisingly long too considering the gentle smell.
04/25/2017
I love, love, love this scent!! My new favorite!!
04/25/2017
I love, love, love this scent!! My new favorite!!
04/25/2017
I took a risk on this one since I'm allergic and sensitive to lilac- and I love it! It has a nice freshness to it, well balanced with a feminine but not overly flowery undertone. I can't do florals, but I'm totally digging this scent!
04/24/2017
I liked some of the overtones at first-citrus and floral, but it very quickly becomes overly powdery sweet. It is an acceptable fragrance for a grandma to wear to Sunday church, but I feel very self conscious wearing it and would never recommend it.
04/24/2017
Overall this is soft and pretty after dry down but not incredibly unique. You get a citrus/floral note when you first spray and then you get a slight peppery note and as it fades and warms on the skin you pick up slight musk notes. This was nice, but not something I would add to my collection.
04/24/2017
Not a fan, very strong but wears off quickly
03/10/2017
Floral and woodsy. Very nice scent, perfect for every day. Elegant
03/09/2017
I like how the scent smells once it has faded a bit. It is has a peppery note that fades and then leaves a light fresh scent.
03/08/2017
Love the scent but it doesn't last long
03/08/2017
I LOVED IT SMELLS SO PRETTY AND LIGHT
03/08/2017
Not a fan of this scent at all
03/08/2017
Perfume had a nice smell
03/07/2017
Love this fresh smell
03/07/2017
This smells so wonderfully light and clean. Love it.
03/06/2017
Very clean smell. I like it
03/06/2017
Just an amazing smell! One of my favorite perfume smells I have ever wore. I cant say enough! Only problem is you can only buy it at one place and its $200 for a 1.7fl oz bottle. 😢
03/06/2017
i love this fragrance, its a AWESOME SMELL, YOUSHOULD PUT THIS ON YOUR COLLECTION LIST OF PERFUME.
03/02/2017
I have not received my purchase yet
02/25/2017
A very clean fresh scent ! Love it!!
02/25/2017
Nope 👎 smells just like that cheap perfume pink sugar yuck 🤢 it also has a musky smell to it which I've never liked in a perfume it just smell like a girl put this purfume on and worked out while wearing it and didn't take a shower for four days and reapplying it or a long night out in a hot club the only thing missing is her cigarette and liquor shots!!
02/25/2017
Luv luv I want a full bottle now
02/22/2017
Just received this and the scent doesn't seem to stay long.