Ralph Lauren
Polo Supreme Oud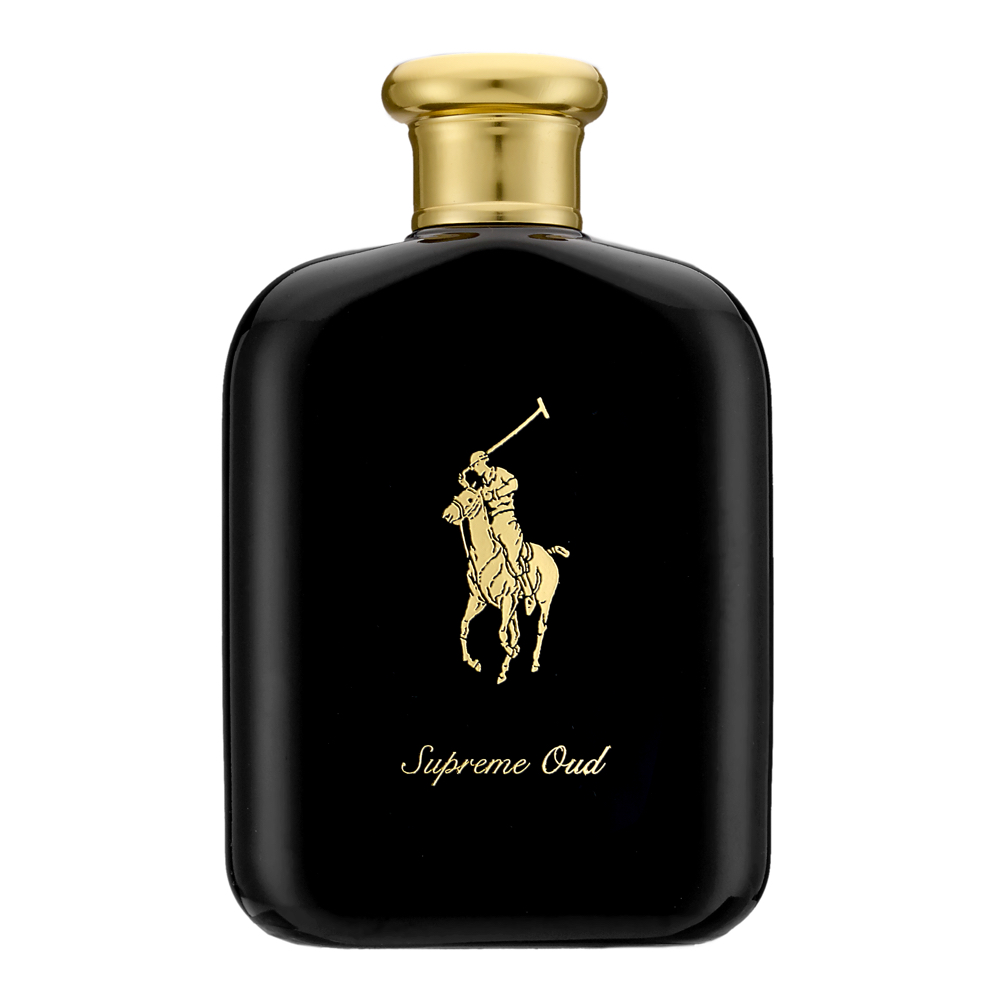 Get a 30-day supply of Polo Supreme Oud
for
$
14.95
Notify me once this scent is available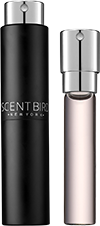 0.27 oz subscription

0.27 oz a la carte
Share and earn free perfume
Notes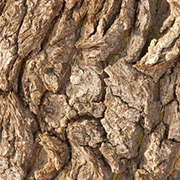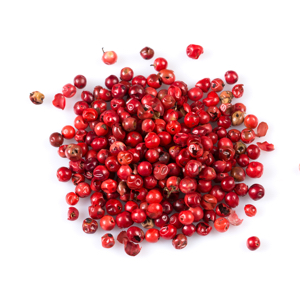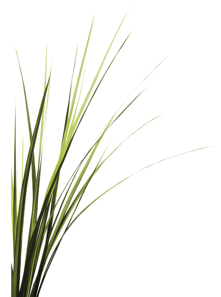 Description
Designed for the refined gentleman looking for an indelible signature scent, Polo Supreme Oud is as discerning and selective as its wearer. Crafted from a smoky oud accord—one of the rarest and most exquisite materials in haute perfumery—and enriched with a mesmerizing blend of spices and rich woods, Supreme Oud showcases rare and precious ingredients for the ultimate expression of luxury. This scent is meant to inspire "memorable, masculine, and intoxicating".
You may also like
Polo Supreme Oud by Ralph Lauren Reviews
12/05/2016
At first it was really musky. After a couple of wears, its really growing on me. But do beware, This is really strong stuff.
12/05/2016
Love, love love. The Oud is very apparent but restrained in this scent. It has average to good projection and average longevity. On the skin, this takes on a unique and masculine finish. Highly recommended.
12/04/2016
Very masculine scent. I honestly wasn't a fan of it at first. When you first spray it on it's almost like the scent of axe body spray and it just as intense. What I really like about it is how it smells once you've had it on for a little bit. The woodsy smells really come out. It kind of smells like an older mans scent, so just be warned.
12/03/2016
The scents is not good, strong and it smells like a grandpas cologne. I gave it away to my uncle lol
12/03/2016
It's ok. I love Polo but this one falls below standard quality for RL Polo.
12/02/2016
Not manly enough for me
12/02/2016
Smells terrible and cheap. I definitely threw this one out and went back to the other scents I have received.
11/21/2016
WAY too strong. Smells like Everclear at first, but after 30 mins calms down and I can sort of see the appeal.
11/19/2016
I've been happy with everything I've received (8+) EXCEPT FOR THIS. It smells like a super old man, & very cheap. Smells like a $2 cologne you could get @ a Dollar Store. My wife HATES it, this one is definitely being THROWN AWAY. useless.
11/03/2016
I love the strong masculine fragrance of clsssic Polo so I tried Supreme Oud. While I initially found the fragrance appealing, the more I wore it, that changed. Like the original, its powerful. It's sweet and spicy, but I find the finish too harsh with a sort of chemical undertone.
11/02/2016
One spray lasts all day long. Smells kinda like the dime store fragrance, Chaps but lasts much much longer.
11/01/2016
I like a lot of the other polo scents... but this one not so much... my wife said it kinda smells like an old lady... I have to agree, file 13 for this one!
11/01/2016
While I enjoy the Polo line of colognes, this one is not part of the ones I would say I enjoy. It smells like a cologne an older man would wear. I would not purchase this cologne.
11/01/2016
Really great fragrance. Masculine and sensual with a powdery dry down. Smells like a mix of Spice Bomb and Tom Ford Oud...which is a good thing.
10/30/2016
Smells really good
10/15/2016
If you like the original, you'll like this scent. Slightly sweeter than the original, which is why I'm 4 out of 5 stars.
10/05/2016
Awesome scent by Ralph Lauren. One of his best!
10/04/2016
great clean smell
10/04/2016
If you like polo you will like this one
10/03/2016
This scent is wonderful! One spray is all it needs, my girlfriend loves the smell on me. It goes great with my other cologne, Gio.
10/03/2016
Great sent! 5 stars
10/02/2016
Not overpowering. Smells masculine. He enjoyed it.
10/02/2016
Very Nice fragance!!!
10/02/2016
Not as strong of that wood smell I like about oud but it is a nice scent.
09/30/2016
Old man smelling
09/29/2016
I have seen a lot of positive reviews for this scent, so I thought I would have something similar to say. Mind you, this is my own opinion of the scent -- I'm sure that it's great for others. However, I did not at ALL expect the overpowering sweetness of this cologne. I put it on my wrist to try it out, and the musky sweetness was so cloying, I contracted diabetes. On a serious note, though, this scent hangs on... a LONG time. When I smelled my wrist, it was almost like the scent just stayed in my nose, so everything else I smelled was tainted with this scent. It's not girly, it's just... very... VERY sweet. I made the poor decision of wearing it just to give it the old school try, and even a shower wouldn't get the smell off of me. Unless you have an affinity for sweet colognes, DON'T GET THIS SCENT.
09/10/2016
Great clean, masculine scent! I am not into sweet colognes and this definitely is not sweet. I even received a few compliments on it. My husband loved it! It seemed to last a long time, which I loved! I would most definitely purchase this to wear on a routine basis. I would say it is more of a night out/date night cologne and less of a wear to work cologne.
09/08/2016
This cologne opens with a spicy & sweet scent, something unique when the other ingredients mix together. It smells great and has pretty good projection and siliage.
09/07/2016
It smells nicw
09/06/2016
hint of leather. Almost has a pepper smell. Like a red hot pepper. But the smell that stands out the most is very comparable to baby powder. Over all smells good. Not my preferred sent from Polo but still like it.
09/03/2016
smells awesome .. Long lasting scent
09/01/2016
Its ok, not a standout scent. Kinda reminds me of something you would wear to a formal activity versus a daily scent or nightly outing. I have had positive comments of it. Not overpowering and stays for a good amount of time.
09/01/2016
I don't hate this fragrance, but I don't think I'd ever buy a full bottle. It's spicy, which I normally like, but it doesn't have much layering to it and doesn't wear as well as others I've tried.
08/31/2016
Nice smooth scent, not over powering.
08/30/2016
Wonderful, my girlfriend said she could still smell it the next morning.
08/11/2016
It's an ok smell but too strong for me. Not very unique either.
08/08/2016
One of Polo's best! I love the spice and woodiness of this scent. Its now possibly my new favorite.
08/04/2016
Love this scent!!
07/04/2016
Love the smell, so does my girlfriend
07/01/2016
Absolutely love this one
06/01/2016
i dont have the product yet it takes 3 weeks to come
05/02/2016
Loved the smell, felt it was a bit strong though. Love the earthy wood scents
05/01/2016
It's exactly the type of smell a grown man should smell like. I love it
04/30/2016
Love it .. I picked the perfect scent for this brisk weather .. You can never go wrong with Ralph Lauren .. and this is a prime example of a must have .. The longevity is there and after 5+ hours the dry down kicks in and becomes a skin scent ..
04/11/2016
One of the best Oud fragrances that I've ever smelled.
03/29/2016
I LOVE the scent. It has a very interesting way of grabbing ones attention. The only down side is that it last for maybe 2-3 hours after you spray it on. I had to keep re-spraying ever so often in order for the scent to be noticed.
03/29/2016
I like it, but it doesn't last very long
03/29/2016
Awesome scent.
03/23/2016
One of the best fragrances I've experienced.
03/11/2016
IS NOT overbearing and offensive!!!!
03/11/2016
This is a really smooth scent that is overbearing and offensive!
03/07/2016
Very nice! I would have given it a 5 but it was a little on the powdery side for me but overall a great choice. Long lasting sent as well!
03/07/2016
Very elegant. Lasts all day. Top Shelf!
03/05/2016
Very nice, smooth scent
03/02/2016
Very bold, good woody scent!
02/25/2016
This is similar to Prince of Oud by Al Musbah, but it has no where near the staying power, hence the 4 hearts. This will wear off after 8+ hours on the skin. My trick with this is to spray it on your clothing. It is OUDY, but not off-putting. It is warm and spicy, the cinnamon is the front man here. I like to use this as a base and layer other perfumes with it.
02/23/2016
Very heavy, but not too heavy.
02/06/2016
not bad. jury is still out for me. haven't decided if i'm gonna upgrade to full size.
02/02/2016
It's good, kinda strong at first so only 1-2 sprays is needed. Patchouli smell is a little intense but I do like it. Probably not something to wear every day but when you want something unique or want to get noticed.
01/29/2016
Patchouli is kinda strong in this, but it smells good. I like it.
01/04/2016
I like it. It has a spicy smell that sticks. I really like that. It is a bit strong though.
12/30/2015
Not as Woody as expected, more powdery notes. A pleasant smell but doesn't hold up to the Oud title. The scent doesn't last long as well.
12/30/2015
Did not care for that type of smell.. Very older man.
12/30/2015
one of my favorites
12/21/2015
Very strong masculine scent. The best "oud" designer fragrance I've tried. Worthy of a full bottle purchase.
12/08/2015
Very nice. Starts strong but softens to the best part of the scent. (For Adults only- no kids allowed)
12/08/2015
Smells the same as the previous one
12/08/2015
Love it best gift money can buy
12/06/2015
Too sweet smelling. Feminine.
12/03/2015
This is definitely a mature fragrance. Once you get it, don't let the first spray fool you, and I say spray (singular) because you don't need much. Then let it set in... And let it work it's charm, both females and a few makes have complemented the scent.
11/29/2015
Great scent from Polo being they already have 3 of my favorites.
11/24/2015
Loved this scent! It stayed with me throughout the day and night. Manly but not overpowering
11/18/2015
Strong, masculine, and woody. I feel like I would wear this everyday if I worked in a more formal office. It smells serious, but ultimately there is a sliver of lightness to it. On the other hand, it seems perfect for a casual date. It's evening and you definitely are in a romantic mood, but it isn't so serious as to be distracting. It settles down nicely into a warm, woodsy, powdery finish. Like being wrapped up in a cashmere throw in front of a raging fire, with a man who is strong, powerful and yet blissfully tender.
11/06/2015
Good. A little woodsie but the girlfriend approved.
11/05/2015
Great fragrance, the oud is lighter than you would think for the name. However vary pleasant scent spicy, woody, cinnamon, worm. Great for late fall, winter, longevity fair. Great direction for Polo, they have one called supreme leather coming also I can't wait to try that one.
11/03/2015
Very good scent. Lasts a while after spraying. I am trying out all the available OUD scents that this site has to offer to find the one that best suits me.
10/31/2015
A little strong, but the scent is very good.
10/29/2015
I find that this is a scent that those who 'GREW UP' with Classic Green POLO would see as a worthy candidate for the line. It's not for EVERYONE, and I feel that it doesn't skew with the same crowd that would like Polo RED or RED EXTREME... it's a "grown up" POLO for a suit wearing businessman. I wish that it would LAST a tad longer, but I really DO want this in my regular rotation.
10/29/2015
Polo Black is one of my favorite scents, how ever this is not what I received for october. but would love to try it!! Thanks , Shawn Sisson
10/05/2015
Excellent smell, musky with hints of sandalwood and cinnamon. Complements a majority of situations/attires nicely
09/30/2015
Deep and sexy aroma. Makes everyday seem like date night.
09/29/2015
Awesome scent!!!! It is reminiscent of Tom Ford eud wood, yet not with the hefty price tag!
09/29/2015
I like this fragrance. It has a pleasant aroma, but, it doesn't last as long as I would like it to.