Ralph Lauren
Polo Red Intense EDT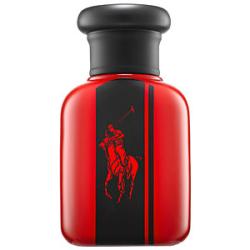 Get a 30-day supply of Polo Red Intense EDT
for
$
14.95
Notify me once this scent is available
Share and earn free perfume
Notes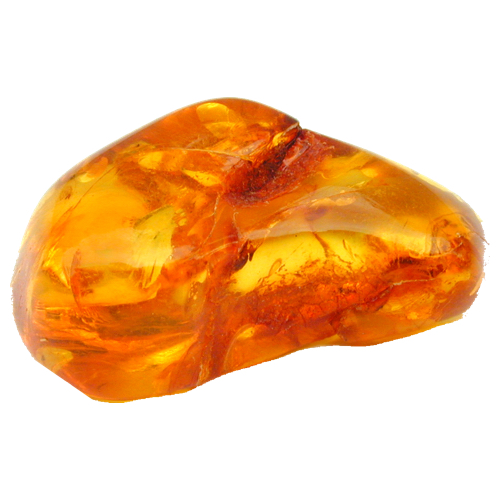 Description
Inspired by the world of high-speed racing cars, Polo Red Intense shifts the signature fragrance into overdrive. The rush begins with a fresh, fruity top note, which is amped with ginger tones, only to be surpassed by a heart of spices and woody notes. The final dry down reveals a fiery rush of sensual red leather and addictive red roasted coffee, which bring out the sophistication and addiction of the fragrance.
You may also like
Polo Red Intense EDT by Ralph Lauren Reviews
12/05/2016
Smells great one of my personal favorites lots of compliments
12/05/2016
My husband really loves this one, and I love it on him. It doesn't last too long, but has a nice, sort of spicy smell that is very appealing.
12/03/2016
Loved this smell. Always been a Polo fan.
12/02/2016
This scent was ok, but not for me. I ended up giving it to my son. He loves it.
12/02/2016
It's strong but subtle. I love it and it definitely turns heads when you walk in the room.
12/01/2016
A little goes a long way
12/01/2016
it is just barely masculint enough to pass. if it was presented as just a scent. i would have been cross cause it smells like the guy equivalent to something out of victoria secret. im a fan though i like it a lot. so if you want something very fragranty with a description only put as "gentleman meets candy" this will work for you
11/29/2016
Can't go wrong with this one. Nothing but compliments.
11/28/2016
Now this is why I subscribe to this service!!! Would never have tried if not for the recommendation and its a New Favorite of mine!!
11/18/2016
I loved this perfume. Everyone kept asking which kind of perfume I was wearing.
11/02/2016
Great scent! Lasts. Polo outdid themselves again!
10/16/2016
It's not a bad scent you definately get a strong smell of cranberries at first, scent lasts a while, it's also an EDP not an EDT scentbird should fix this.
10/07/2016
I like this cologne very much. Nice soft scent to it.
10/04/2016
Its an awesome scent for night dates!
10/03/2016
A great blend which fit with the rest of the Polo line up nicely.
09/30/2016
I really like this cologne. It's light and fresh with just enough spice to make it for him. My wife personally loves this cologne. If it has one downfall it seems to lack the lasting aroma
09/08/2016
Didn't love it, but I did like it, just not as much as the original Polo Red. This one is familiar but yet distinctly different, nice subtle with just enough mix of spice and freshness. It's biggest issue is it's longevity. You spray it and it seems to be gone in moments. If it lasted longer I would have rated it higher.
09/06/2016
I absolutely love this scent, it's very warm and smells very executive. If you enjoy cologne that is warm, formal and a touch spicy, I think you would love Polo Red Intense
09/02/2016
I LOVE THIS SCENT...
09/01/2016
I got to say this is the best take anywhere small device scent take anywhere. Like it very much!!!
08/31/2016
It smells really good but seems like the scent don't last too long fades away real quick. I guess just gotta keep on spraying
08/31/2016
I like it but prefer the regulations polo red better.
08/19/2016
I ended up buying whole package. Large bottle, carry on bottle, aftershave with bag. It lingers so I can't spray tooooo much!
08/19/2016
Great scent, last long and not overpowering.
08/02/2016
Have not gotten it yet it's taking forever to get her
08/01/2016
Love this scent. Fresh, citrus great for anytime. Only downside is the projection with me personally. But all in all one of my fav's.
08/01/2016
Very good for a night out, i get nothing but compliments
07/31/2016
I really like this scent. Smells great and preforms really well.
07/31/2016
This is a fantastic fragrance. Have seen alot of negativity toward it but I really like it! Also have my fiance smell everything I wear, and this is one of her favorites for me to wear.
07/30/2016
So ive seen a bunch of review in YouTube and in different sites and to my nose I can only smell this fruity,sweet,lipstick kind of vibe,at first I thought that it smelled to girly but after awhile,i started to like it alot. The only thing bad about this fragrance is that it doesn't last that long.
07/29/2016
Haven't received this one yet
07/02/2016
I like the scent. It stayed with me which I like but I will say it's not my favorite scent of all time.
07/02/2016
I Love this scent. It stays with me but not over barring. This will definitely be a scent I will and to my collection.
06/30/2016
Smells good...not very "Intense" though...
06/29/2016
The scent isn't over powering and lasts longer than most
06/03/2016
It's okay. Very warm scent for like winter.
05/29/2016
I dont like it too strong and unusal
05/06/2016
I love this scent.
04/04/2016
Girls like it a lot
03/30/2016
The ladies really enjoyed this, a very inviting scent.
03/11/2016
Smells amazing!! This is very unique.
02/28/2016
Real panty dropper, it gets no more to the point than that. Wear it, & never be lonely, period.
02/23/2016
Top 10 choice, hands down! You cannot go wrong with this one. You can wear this anywhere, anytime!
02/11/2016
This cologne works for all occasions! It has a fresh sweetness, a little spice, and a little fruit. Its become my favorite every-day scent.
02/02/2016
I just love this Polo, and will buy!
02/02/2016
Really like Polo red intense
02/01/2016
My girl likes it. It's her favorite cologne, but it personally isn't my favorite, but if the lady likes it...
01/06/2016
The scent is nice, but has poor sillage.
12/31/2015
Great smell and the women keep telling me how good I smell which is always a plus!
12/30/2015
It smells like wonderful fruit and deliciousness! I absolutely love this one.
12/30/2015
I personally did not care for this, not what I was expecting
11/23/2015
Its pretty good. The girls at my office seem to like it. My GF likes it. It has a nice manly scent. Only downside is its a bit light and doesn't last long
11/22/2015
My husband loves this one and so do I. I would stay with two sprays anymore is overwhelming. Its a warm spicy scent that lasts a few hours.
11/20/2015
My overall favorite cologne behind Paco Rabanne's 1 Million. It is indeed intense and last for at least 4 hours. 3 sprays projected very far and was too strong for the people around me. 2 sprays will do complete magic and boost your confidence. Being that I'm a 21 y.o adult, this is a perfect scent for any bachelor.
11/04/2015
I like the originally Polo Red better
10/29/2015
Awesome fragrance, has done reservations but it's great. Spicy and warm at first, that becomes a seductive and lasting fragrance. She'll definitely remember how you smell.
10/25/2015
This fragrance is warm and spicy. It's strong at first but it dies down to a sexy and long lasting scent. It's one of my favorites.
09/30/2015
This is a good warm, spicy fragrance. It is pretty unique and you can wear it any time of year for pretty much any occasion. Polo Red Intense is actually an Eau de Parfum, not an Eau de Toilette, so it has a greater concentration of fragrance oils.