Ralph Lauren
Polo Red EDT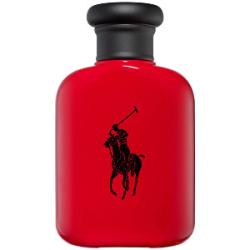 Get a 30-day supply of Polo Red EDT
for
$
14.95
Notify me once this scent is available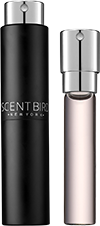 0.27 oz subscription

0.27 oz a la carte
Share and earn free perfume
Notes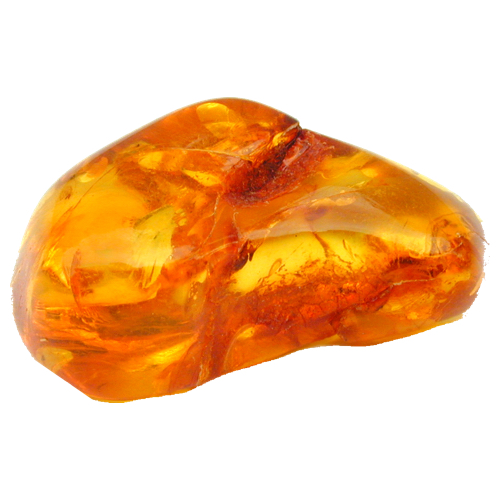 Description
Polo Red is the ultimate in design, power, and distinction. For the man with drive, Polo Red captures speed, seduction, and adrenaline in a sexy, bold scent. The exhilarating fragrance from Ralph Lauren, it is a fiery mix of spicy red saffron, fresh red grapefruit, and deep red wood that ignites the thrill-seeker in every man.
You may also like
Polo Red EDT by Ralph Lauren Reviews
12/03/2016
I absolutely love this
12/03/2016
I HAVNT GOTTEN THIS YET
12/02/2016
i never got it
12/02/2016
Smells really good but seems like it wears off quick
12/02/2016
This is always a favorite of mine! Thanks for upping your game on delivery!!
12/02/2016
nice scent , not to strong and last all day
12/02/2016
I love scentbird Cologne For men I give it a 10 Plus
12/01/2016
Smells fantastic
12/01/2016
Good scent, very light intensity.
12/01/2016
Have not received yet.
12/01/2016
Good smell long lasting
11/30/2016
smells great, but doesnt stay on... :/
11/30/2016
You cant go wrong with Ralph Lauren.
11/29/2016
A little strong on the nose not for me I think the Polo Blue smells better.
11/23/2016
Smells like a woman's perfume. Says my wife..... So i guess i wont get this one again.
11/08/2016
Very happy with it nice and masculine but light would recommend to any man that wants to get compliments on how good he smells!
11/06/2016
I was a bit strong
11/04/2016
Great smell, either not that strong or doesn't last long
11/03/2016
its very clean smelling and lasts 8 hours
11/03/2016
Still haven't received.
11/02/2016
Smells great but doesn't last long.
11/02/2016
One of my new favorites
11/02/2016
Its smells real good. Much better than Jovan Musk
11/02/2016
I like this scent.
11/02/2016
Smells wondifurous-vongreat-scentorous!
11/01/2016
This is one I've sampled in the stores many times, and loved. But I was dissapointed when I got this. It was very sweet and feminine. I've had more than one woman tell me I "smell like a girl" while wearing this... pretty embarrassing. Smells nothing like what I've sampled. I wouldn't be surprised if scentbird mixed this up with the perfume.
11/01/2016
I liked it very musky not a overbearing but strong smell
10/29/2016
Smells great 👍
10/29/2016
It's great love the scent
10/27/2016
This cologne works well for any occasion and blends well with my skin throughout the day. The scent is refreshing for the workplace and spicy for the night.
10/12/2016
Had this before. Nice
10/11/2016
The scent doesn't las throughout the day. It's not long wearing.
10/11/2016
Pleasant scent, my only gripe is it smells kind of generic. Nothing really pops about the scent but it's a pleasent kind of bland.
10/05/2016
Nice smell like it
10/05/2016
Love the smell.
10/05/2016
Awesome smell, very pleased with delivery.
10/05/2016
Nice! Arrived on time.
10/04/2016
Best mens cologne I love it,fast shipping too thank you scentbird
10/04/2016
I love the clean fresh scent but have had no unsolicited compliments. The scent doesn't last as long as I prefer. I know you become somewhat immune to some of the cologne you wear regularly but I've had some that I can still enjoy late into the evening. Even after a full work day and I'm preparing for bed. This one did not persevere.
10/04/2016
Great smell..doesnt really last long enough to enjoy though.
10/04/2016
I love it. It's a great scent. It's my first one since joining Scentbird. I'm very pleased with it.
10/01/2016
Great smell but short lived. Does not last long at all
10/01/2016
Loved the smell
10/01/2016
I would like to see how this works but haven't been able to check out. The app doesn't allow me to purchase.
09/30/2016
This scent is amazing and I am getting compliments on it daily.
09/30/2016
Smells unique would buy again, lots of compliments.
09/30/2016
I love polo red one of my favorites
09/21/2016
I think it's ok. I got it for my son and he really likes it. If he sprays it in the house i can smell it for hours, It really stays with you.
09/20/2016
Sporty fragrance, works as a casual wearer
09/10/2016
Very pleased with my colonge. Can't wait for the order.
09/06/2016
Very pleased with Cologne
09/04/2016
Love it, smells great.
09/04/2016
I didn't get what i ask for
09/02/2016
I love the way it smells, but it does not last long.
09/02/2016
I didn't get polo red I got some other kind I didn't get my pick in in time I got the September cologne so I can't give you a review but the cologne I did get smells good
09/02/2016
This is a very elegant scent, smells a bit like a deodorant that I use but I really like it. I like it and it's a fresh scent but I wouldn't buy a bottle
08/31/2016
A great smelling summer Cologne for all occasions. I was very happy with my product and the services of ScentBird. So far they gave been great and I look forward to remaining a loyal customer.
08/30/2016
Clean smelling, kind of reminds me of vanilla.
08/30/2016
GREAT SMELL💝💝💝
08/30/2016
This cologne is absolutely mesmerizing!!! It smells really good and stays on for a while... I am definitely buying the large bottle...
08/30/2016
It's great I love it .... I never had anything like this love it
08/30/2016
Really good cologne
08/30/2016
smells great but does not last long.
08/30/2016
I say "we" cause my husband can't buy it if I don't like it. This one is awesome on him sometimes it'll smell good from the bottle but really different when he puts it on. I really hate to sweet and love citrus and clean and a little manly. This one has it all.
08/30/2016
Very manly and amazing smell.
08/30/2016
It was ok. A strong smell
08/29/2016
Awesome! I love it...but I knew what to expect
08/29/2016
it has a very heavy smell. I prefer light scented colognes, but this did smell good if you like those smells.
08/21/2016
I do enjoy this scent. It's soft and really brings people in close so they can enjoy the scent on you. The scent isn't ostentatious yet when people are close they find it pleasant.
08/19/2016
Smell don't last long
08/18/2016
I use it on spray around neck area smell very nice for lady's ask me what collect wear inside clother and tell them
08/15/2016
Loved this the first time I tried it! A little strong for me at first but once it dries down, mmm! One of my favorites.
08/15/2016
Great smell but it doesn't seem to last as long.
08/07/2016
Like the smell, however on me it doesn't last. No one really noticed it I've worn certain brands where I've been asked but not the Polo Red. Non the less it smells good on to look for another hopefully I have better luck.
08/06/2016
It is an ok casual perfume for work
08/05/2016
it smells really good
08/01/2016
Really have enjoyed this cologne. Great scent!
07/31/2016
Smells very good, and matches the body chemistry!!!
07/30/2016
It smells ok, although my wife thought it smelled too old for me, not for a younger generation.
07/30/2016
Good scent. My wife loves it, so not much to complain about. It's not terribly unique, but it plays its role well.
07/30/2016
My all time favorite!
07/30/2016
My son loves this scent. Its fresh and not overpowering.
07/30/2016
nice smell will definitely get attention not to strong just the right balance
07/29/2016
Great smelling
07/29/2016
Another great one from RL 5 stars.
07/24/2016
Love this scent
07/12/2016
Smells amazing and last a longtime
07/12/2016
Like the scent and duration.
07/06/2016
I Love polo red...it goes on strong and start slowly dying down...pole red fragrance last all day!.. I highly recommend!!!
07/05/2016
Scent is great, but does not last very long.
07/04/2016
Very nice... especially for Polo. Worth a try!
07/02/2016
I thought I'd try something different. I usually like fresh (aquatic) smells. It's ok but still not sold on the scent.
07/02/2016
I like the smell of Polo Red. It is very fresh and stays for some time too. My favorite so far.
06/30/2016
Hard scent when put on. But after a ahwile very soft. Every time I wore it. Compliments. I like it. One of my fav right now
06/30/2016
Very good initial smell, but only lasts a couple of hours. Wish it had more staying power.
06/29/2016
Really good to use when u going out at night
06/24/2016
Got this for my husband and absolutely love it! The smell is not overpowering and with a few squirts in the morning it lasted just about the whole day. No need to respray.
06/22/2016
It ok I really don't smell it on me that all but it ok I guess hopefully I get a good one next month
06/15/2016
Impressive,yet not outstanding
06/07/2016
Amazing, everything I thought it would be.
06/06/2016
Don't like polo at all...
06/06/2016
it a very sweet smell, i love it
06/04/2016
LOVE THIS SCENT! Can't get enough of it!!! My girlfriend loves it too, which is a BIG accomplishment!!!
06/03/2016
Amazing scent.
05/31/2016
Awesome my gf loves this!!!
05/31/2016
I didn't not receive this
05/25/2016
This has been my favorite scent so far. It has a great balance to all of its parts from the citrus top notes to the woodsy tones at the end of the day. Would highly recommend to anyone looking for a first choice in a fragrance from Scentbird.
05/18/2016
This one I bought when it first came out and I had to have more so I made sure that it was on my list.
05/03/2016
Favorite cologne so far out of the 4 i have gotten. Great longevity and not overpowering. Would definitely recommend this and my wife likes it on me also.
04/30/2016
Too powdery for my taste.
04/30/2016
I like Polo Red very much
04/29/2016
Very maculine. Just overall smells amazing
04/16/2016
Sweet and almost powdery on my man but not femme. Overall nice scent. Not long lasting though
04/06/2016
Great scent for the evening! Smells great and lasts for a long time!
04/04/2016
Great men's cologn
03/29/2016
A great scent to attract compliments :)
03/08/2016
Smells amazing. A great choice for wearing when your going out to dinner, or first meeting someone. Not pungent or annoying, this cologne is soothing and worth picking up another bottle, or adding it back for another month.! ScentBird does it best!
03/06/2016
This is one of my favorite colognes. I always get compliments when I wear it! You gotta love that!!
03/03/2016
I enjoyed this scent more than I thought. Most scents don't last on me, but this one had at least some staying power, and I received a couple of compliments on it, which is rare. Not my favorite, but definitely a good one.
03/01/2016
Smell doesn't last too long.
03/01/2016
I got this one for my Fiance and he loved it!!! it smells so nice and sexy
02/29/2016
My boyfriend loves this scent.
02/29/2016
Absolutely loved it. Fresh and fun scent.
02/29/2016
Smells amazing!
02/20/2016
My husband asked me to get him a sample of this scent. It smells amazing, I love the way it smells on his skin; spicy, musky, and sexy.
02/14/2016
Lively and fresh, I really liked this cologne. I'm not big on woodsy/musky, so this one fit me pretty good.
02/06/2016
It's a sweeter scent than I expected. Still good though.
02/04/2016
Good smell, smells better when your body heat rises.
02/03/2016
Great scent!!!
02/01/2016
This scent is an excellent addition to Polo. I didn't think the smells could get any better but this happens to be my new favorite cologne by Ralph Lauren. I like a scent that I know everyone else will enjoy but I enjoy just as much; this is it.
01/29/2016
Bought Scentbird for my husband for Christmas. He received his first cologne in January and he loved it. Now he needs to pick the rest of his scents for the upcoming months.
01/07/2016
Smells good. My girlfriend likes it
01/06/2016
I think it is a fantastic smell. The girl loves it!!!!
01/06/2016
I really like this one..
12/30/2015
Love this scent on my hubby
12/30/2015
I love this one.
12/30/2015
Great smell! But, it may be a little too "normal". It doesn't stand out as being individual.
12/30/2015
Not my type of cologne...at all...
12/19/2015
Amazing Smell!!! My New Favorite!!!!
12/07/2015
Incredible. My new favorite cologne.
12/06/2015
I liked it,smelled sweet,but doesn't last long
12/05/2015
Still one of my favs!
12/03/2015
Smells really nice. It's kind of a scent you wear at a club.
11/24/2015
Very nice aroma and not too strong......one that I would definitely purchase as one of my favorites.
11/20/2015
My overall favorite cologne behind Paco Rabanne's 1 Million. It is indeed intense and last for at least 4 hours. 3 sprays projected very far and was too strong for the people around me. 2 sprays will do complete magic and boost your confidence. As a 21 y.o adult, this is perfect fit any bachelor.
11/19/2015
Smells amazing.
11/17/2015
One of the best colognes I have worn in a long time. Got lots of compliments on it and loved the way it made me feel. A keeper!
11/15/2015
I loved the scent. It lasted all day. It was warm and subtle.
11/02/2015
Smelled more famine than a masculine fragrance. I would wear on special occasions but not an every day basis.
11/01/2015
Smells great but does not last long or project much. It is one of my favorite scents though. I believe you can wear it anytime of the year.
10/29/2015
I actually really love this cologne!
10/29/2015
BUY IT!! You'll thank me later
10/29/2015
Great masculine scent
10/07/2015
Not bad. Like Original better
09/30/2015
Nice on stick, ok on me, not very strong and doesn't last very long.
09/30/2015
Smelled great on the tester strip, but pretty blah/generic on my skin. Not a bad scent for the Fall. Unfortunately this does not last very long on my skin.
09/29/2015
Just a little spicy for my taste.
09/29/2015
This is my new favorite polo!
09/29/2015
I still havent gotten my cologne!
09/04/2015
Absolutely amazing. It is spicy and the notes blend well. You gotta try this!
08/31/2015
Has such a rich invigorating smell I love it