Ralph Lauren
Polo Blue EDT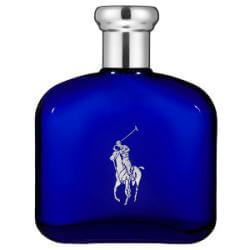 Get a 30-day supply of Polo Blue EDT
for
$
14.95
Notify me once this scent is available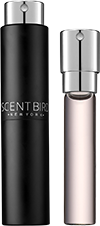 0.27 oz subscription

0.27 oz a la carte
Share and earn free perfume
Notes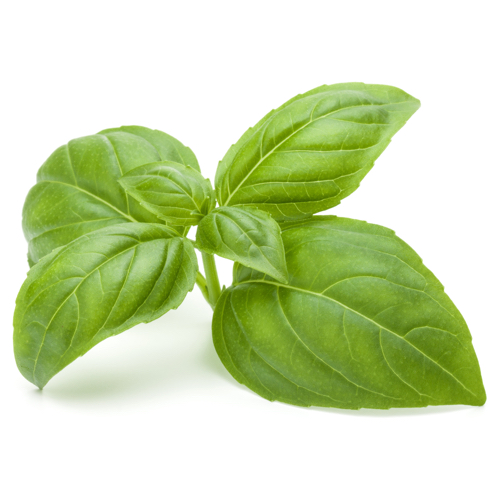 Description
Polo Blue evokes a feeling of the freedom of the big, blue sky and the energy of the open waters, combined with an invigorating blast of fresh air. This lush fragrance for men is a fresh blend of aquatic accords combined with spicy basil, verbena, and clary sage, softened with soothing notes of washed suede, velvety moss, and sheer musk.
You may also like
Polo Blue EDT by Ralph Lauren Reviews
12/04/2016
My ABSOLUTE FAV! You can never go wrong with this one!
12/03/2016
I brought it for my 6 years old son I don't like it I trynna give it to my 14 years old he don't like it either but my husband love it so he can have it
12/02/2016
It doesn't last more than 5min. The Polo Blue type is only scent I've tried. Others might stick around longer.
12/02/2016
Haven't received it yet
12/01/2016
My wife loves it
12/01/2016
one of my favorites
11/17/2016
It is a scent for me I don't like blue polo
11/16/2016
True to the Polo Scent. Crisp and clean Love it.
11/11/2016
Love it great smell very happy
11/11/2016
I love it great smell. I am very happy
11/11/2016
love this scent
11/04/2016
This is a very fantastic, clean, refreshing scent.
11/03/2016
Simple (but not cheap) office worker smell.
11/01/2016
The smell is classic and fantastic for all occasions from going out to being at work. However, it does not last quite as long as I expected a brandy quality cologne to last. Probably like 2 hours max.
11/01/2016
its just ok , but it will do, smells more for a lady not a guy .
11/01/2016
It's ok. Not trrrible, but I don't love it.
11/01/2016
Smells great, Personal I don't think we get enough to last a month. Maybe having a plan for 19.99 for a little bit bigger bottle. Thanks!
10/31/2016
Great fragrance
10/30/2016
Didnt like very much. Not my type. Meep
10/27/2016
Not bad, not great. Smells like every department store men's fragrance counter at Christmas.
10/24/2016
The scent is ok. Too spicy for me.
10/21/2016
I never receive my lotion
10/07/2016
I never received it
10/06/2016
Ok scent for summer evenings. Dissipates quickly.
10/04/2016
I never received my order
10/04/2016
great for everyday smelling good!
10/04/2016
I love love love this scent!
10/04/2016
To light of smell
10/01/2016
Love this one its one of my favorites
10/01/2016
Great, fresh scent. Good choice for daily wear at the office.
10/01/2016
Great cologne. While it does have citrus scents to it make nice casual cologne, this can be used for any occasion. It is smooth and smells really nice.
09/30/2016
Great cologne for guys! Love it
09/07/2016
This smells awesome. What a great choice. It lasts all day and I've gotten some great compliments. Yessssssss...
09/06/2016
Omg I love this one. It stays on and throught put the day you get little hints of it. My new favorite
09/05/2016
Very crisp clean scent
09/05/2016
It was truly great
09/04/2016
Great scent! I love the variety I'm finding in Scentbird!
09/04/2016
Clean and fresh! Great for work, great for a date. I'm 22 and to have coworkers, to whom I never really talk to, stop me and say "OMG you smell AMAZING!" We have a winner.
09/03/2016
Awesome Scent. I get compliments on this one all the time!
09/01/2016
For me its just Ok
08/29/2016
It is great, I love it
08/23/2016
WOW!! Love this Cologne! This last all day, for sure. Right out the shower and towel dried off, I give two solid pumps in front of me and walk thru. Once dress, one final pump chest high and I'm set for the day. At he start it comes on strong, but balances after an hour. I like that I can still smell it during the day. This works for the office and could work for a night out. When I smelled it before putting it on I thought it was going to be slightly to feminine for me, I was wrong. Strong manly fragrance that you will love. GET IT! Other Points I love the about that you get and the vehicle that it comes in. Smart and well worth the money, [imo]. Didn't like the shipping method, carriers to be specific; It shipped DHL and then was transferred to USPS. Only a few days for DHL to get it to My local post office and 4 more days before it came to My house.
08/07/2016
I love the scent of Polo blue. The only drawback to me is that it's not a very strong scent and doesn't seem to last very long.
08/02/2016
Polo Blue is great, it reminds me Michael Kors Extreme Blue, or Channel Blu. You don't need a lot just a couple spritz and it last all day. I would recommend buying a full bottle, absolutely worth the money.
08/02/2016
My New Spot For Cologne.
08/02/2016
Great fresh scent
08/01/2016
Love this. smells really good and fresh.
07/31/2016
1st time getting the polo blue, overall great👍👍👍
07/31/2016
Perfect cologne to wear to the office during the summer season.
07/30/2016
Nice smell, not too strong. Not my favorite scent by Polo, but it isn't bad.
07/30/2016
Love the smell of this on my husband.
07/29/2016
Great smell. Really like it
07/29/2016
Ahhhh, absolutely LOVE it !!
07/20/2016
I loved the smell of this. It was a nice professional smell that wasn't over powering and a little stayed for a long time. Definitely recommend!
07/06/2016
Perfect blend of Fresh and Citrus sent. I love it because it doesn't smack people in the face before you get to them, but by the time you have passed them the scent invites them to linger for a few seconds after you have passed. Pleasant not harsh, but inviting.s
07/05/2016
I judge whether or not I like a scent by the number of times I find myself smelling my wrist throughout the day. This is a very light scent. It's not spicy, or musky at all. Nor is it heavily citrus based. It's a balance of clean and dressy. Clean, but not "bathroomy." Very upscale. I enjoyed it and I'll repurchase.
07/05/2016
I love this scent! It is masculine of course, but it has such a light citrus note that it works for women too. I always get compliments when I wear it.
07/03/2016
Very great, refreshing & perfect for spring & summer season.
07/02/2016
Love it!..I will definitely purchase a full bottle!!
07/01/2016
My favorite cologne ever, hoping to find several others with this subscription. :)
06/07/2016
Personal favorite. Refreshing and cool.
06/02/2016
Loved this one!!!
05/22/2016
Nice sporty scent. A classic that works well for every day.
05/21/2016
I love this scent, and so does the wife! Would suggest to try it out, I'm buying a bottle for Father's Day!
05/17/2016
I really like polo blue anywhere i go whit this colonge i just get good smells coments
05/03/2016
I love it, definitely one to get
04/07/2016
It was good people said I smelled nice and musky.
04/01/2016
Very clean smell... I will most definitely be buying a larger bottle of this.
03/31/2016
While it has a nice smell, it doesn't smell anything like it does in the store. I find it hard to believe it is really Ralph Lauren.
03/30/2016
Smells great all day without being overpowering. Love it
03/19/2016
Love this cologne, smells great, it is really strong so 3 sprays and your good, it last a good while
03/19/2016
This is a great scent...purchased a bottle!
02/05/2016
This has been my favorite scent for years
02/04/2016
A wonderful classic from Ralph Lauren. Clean and refreshing cologne. Strong and lasts all day and night without being over powering. Can't go wrong with this classic and casual scent. HIGHLY RECOMMEND!
02/03/2016
Very good musk. #confidence
02/03/2016
Got this as a free sample from Sephora and wore it today, instant complements as I walked into class. Definitely just added it to my que.
01/29/2016
Lots of compliments on this cologne
01/06/2016
Classic goodness
01/04/2016
This one is a keeper! Very well done.
12/30/2015
excellent scent
12/30/2015
Fresh, good date cologne
11/29/2015
It smells nice however doesn't last on me.
11/24/2015
Nice scent, works well for a casual or office setting. Downside is it has poor longevity. About 4hrs later, it's pretty much gone.
11/13/2015
Strong at first but really mellows out . very casual and calm .
11/01/2015
Good smelling aquatic. Like it for office wear or casual.
11/01/2015
Smells good. Not offensive and a nice smell for business or casual.
10/29/2015
love this scent, cant beat polo blue!!
10/05/2015
Great fresh fragrance for summer !
09/30/2015
This is a decent aquatic scent. It is a very safe scent you can wear almost year round in any situation. It smells similar to Calvin Klein's Eternity Aqua, but Polo Blue doesn't last as long.
09/21/2015
One of my favorite scents! Light, fresh and clean. A must for my collection!