Rag & Bone
Oddity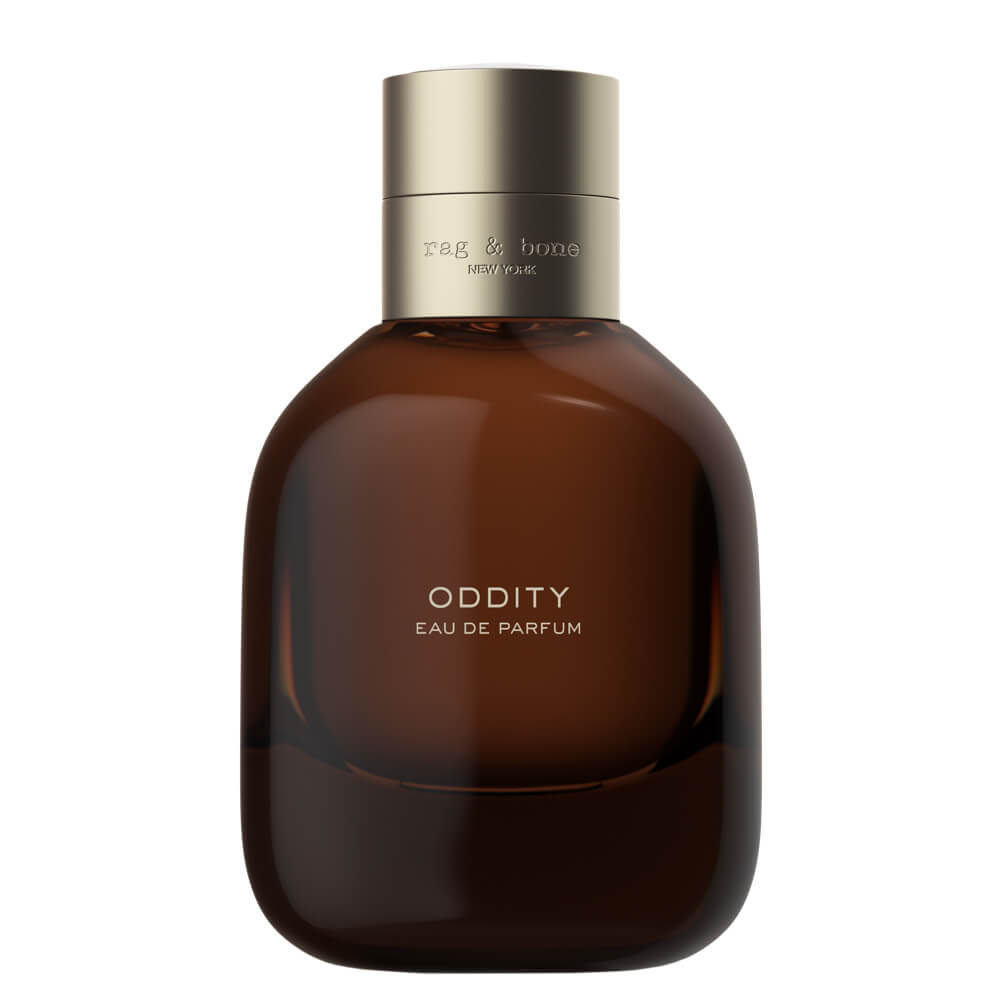 Get a 30-day supply of Oddity
for
$
14.95
Notify me once this scent is available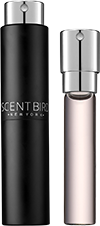 0.27 oz subscription

0.27 oz a la carte
Share and earn free perfume
Notes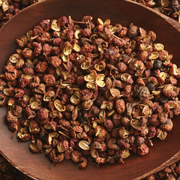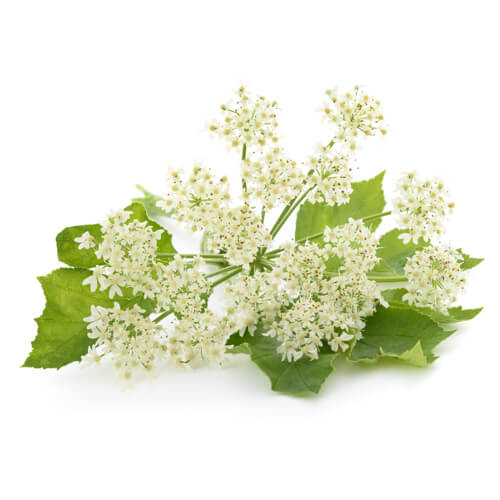 Description
Smooth, sweet vanilla bean and amber intertwined with the spice of black pepper and vetiver.
You may also like
Oddity by Rag & Bone Reviews
11/21/2017
Smells just like you walked into a bonfire.
11/19/2017
I really enjoy this scent. Perfect for winter because it does have woodsy/cedar/pine/Smokey/frankincense type notes to it. At first you smell the spicey black pepper and then as it dries it's a warmer cedar/smoke note. I can see why it's unisex. I think it's a very unique, earthy and sexy scent, personally.
11/19/2017
Love this scent. It's spicy, warm, a good fall winter scent. Place it on your pulse points fort staying power. You don't need much. A little goes a long way. This is my first scent I received and I'm very pleased.
11/19/2017
love the sent but fades soon after application , not sure why but wish it didn't
11/11/2017
I love this scent. I would like to purchase a full bottle. Perfect winter scent. Bold but not overpowering .
11/09/2017
Its an accquired smell if you tend to lean on the woodsie side this has that smell with a hint of spice at the tail end. I enjoyed the smell personally.
11/05/2017
I love this cologne but I hate that it seems to fade minutes after applying heavily. I'll give it a 3.
11/04/2017
I love this fragrance. It's has just enough boldness for the cold season.
11/04/2017
Hidious! I wouldn't like it on a man either!!! I smelled it on me and my husband and friends. Horrid. None of us liked it and I can't give it away because no one likes it.
11/03/2017
Didn't like this at all. Doesn't seem like a perfume/body scent, way to harsh. More like a cleaner or upholstery freshener.
11/03/2017
I have actually enjoyed this fragrance a lot. It's not one of my normal earthy, woodsy scents. It is a bit "odd" but delightful indeed.
11/03/2017
This is a very "ODD" fragrance. It smells like a room freshener - that you would use at Christmas - lots of cedar, balsam, type notes. Not for me.
11/02/2017
A little too musky
11/02/2017
The Scent is PERFECTION. Woody and sexy. Perfect unisex. Want to wear daily.
11/01/2017
This is quite a masculine scent. I liked it, but not enough for a full bottle purchase. It's very spicy and would be well suited for a fall/winter scent.
10/31/2017
On the fence with this one. I don't think it is very masculine (which explains the unisex designation). I get a mix of something like cinnamon and pine-cones - like a Christmas potpourri. So hey, I suppose it is good for winter. Longevity is just ok, < 8 hrs.
10/30/2017
This has a very strong spicy overtone with a slightly sweet and smokey undertone. Interesting for sure.
10/28/2017
Do not like the smell. Very strong.
10/27/2017
More refined version of Tom Ford Tobacco Vanille. Solid scent.
10/27/2017
I love it! Just wish it had a little more staying power.
10/27/2017
Spicy and woody, great for fall.
10/24/2017
So unique! Definitely woody....my husband said it reminds him of wet newspaper in a good way. The top notes are mossy and in-your-face, then it dries down (I'm sniffing my wrist after 2 hrs) to a sweet soft amber wood. Both of us love It! I got it for him but I may have to order another for my purse!
10/24/2017
This smells like burning wood and I was very unhappy. DON'T DO IT!
10/16/2017
I love this fragrance, woody spicy and perfect for fall.
10/09/2017
I smelled this when I went to the actual store. It was suggested to get a sample by one of the salespeople because she said it smells different on than in the bottle. I used the sample and she was correct. I placed it in my queu for now but plan on buying it in the future.
10/09/2017
Yuck. I really did not like this spicy pinecone of a scent.
10/08/2017
Spicy! An opening of clove, black pepper and woods make way to a subtle dry down. Good fall scent.
10/03/2017
This is a great spicy warm scent. Similar to Valentino Uomo but a little more sophisticated and less sweet. Very masculine.
09/26/2017
This scent was the reason I first subscribed to Scentbird - Rag and Bone was (temporarily?) out of it and I wanted a larger sample. I really love its complexity and how long-lasting it is. There are hints of old paper, and a somewhat heavy wintriness. Spicy, churchy, sweetly smokey. Trying to build up a stronger library of Fall/Winter scents and this one is a definite keeper.
09/25/2017
Sexy, woodsy, but not overpowering. I would buy this one.
09/21/2017
I absolutely love this fragrance. I will be ordering it. My first shipment was a hit looking forward to my future fragrances. I upgraded so I can't wait to get my new perfume holder.
09/16/2017
This is truly unique! Oddity is a good name...minus the negative connotations of being odd. Love the smell. Probably one of my favorite colognes ever! It doesn't smell like black pepper...but it certainly has notes of pepper that are blended perfectly with other aromas to make it a very masculine fragrance. Fall - Winter for sure. But somehow reminds me of being in Jamaica...so maybe a great summer evening cologne as well.
09/16/2017
Super Spicy scent! Perfect fo fall. I'm in love with this scent. Very masculine but can be worn by a woman. Just go for it and try it!! I'm so glad I did❤️❤️
09/15/2017
Surprisingly enough one of the best subscriptions I've ever had.
09/11/2017
It isn't the worst perfume ever. It has a very spicy smell and is extremely strong.
09/07/2017
i like this a lot
09/07/2017
I like this scent, however, that black pepper smell was so strong i felt physically ill, but then it faded and was a lot better. Don't think this will be added to my list of must have perfumes.
08/29/2017
Really spicy! Probably better for a little cooler temps - but a good scent. It's strong too - a little goes a long way.
08/25/2017
YUCK!! Tossing this scent.
08/24/2017
Beautiful and distinctive. My favorite scents, incense, leather and woods.
08/09/2017
Loved this 100% it's fresh and different. Great daytime or nighttime scent.
08/08/2017
It is a different scent for me. At first it's very strong but let it rest a few minutes and it's lovely on me! Love it!
07/29/2017
I got the same thing 3 months in a row Lemont Dickey
07/29/2017
You send me the same thing 3 month's in a row . Lemont Dickey
07/07/2017
This was my first delivery from Scentbird and I really like it. I wanted something unique, warm, and masculine and I think it checks all those boxes. Even though it's summer and 100F where I live I don't feel smothered by this scent. My wife said it smells nice and reflects my personality which is a huge plus. It lasts all day for me with a couple sprays. To my nose it smells like a spicier and less sweet version of Givenchy Play Intense.
06/27/2017
I wanted to like this one a lot more than I turned out to. It smells very warm and masculine, almost a little too strong for me (a woman). I can see this being a nice winter cologne for a man, or for me on a cold day when I'm feeling bold. Once the top notes settle and it warms up it is very nice, it just doesn't suit my vibe.