Prada
Prada Infusion D'iris Cedre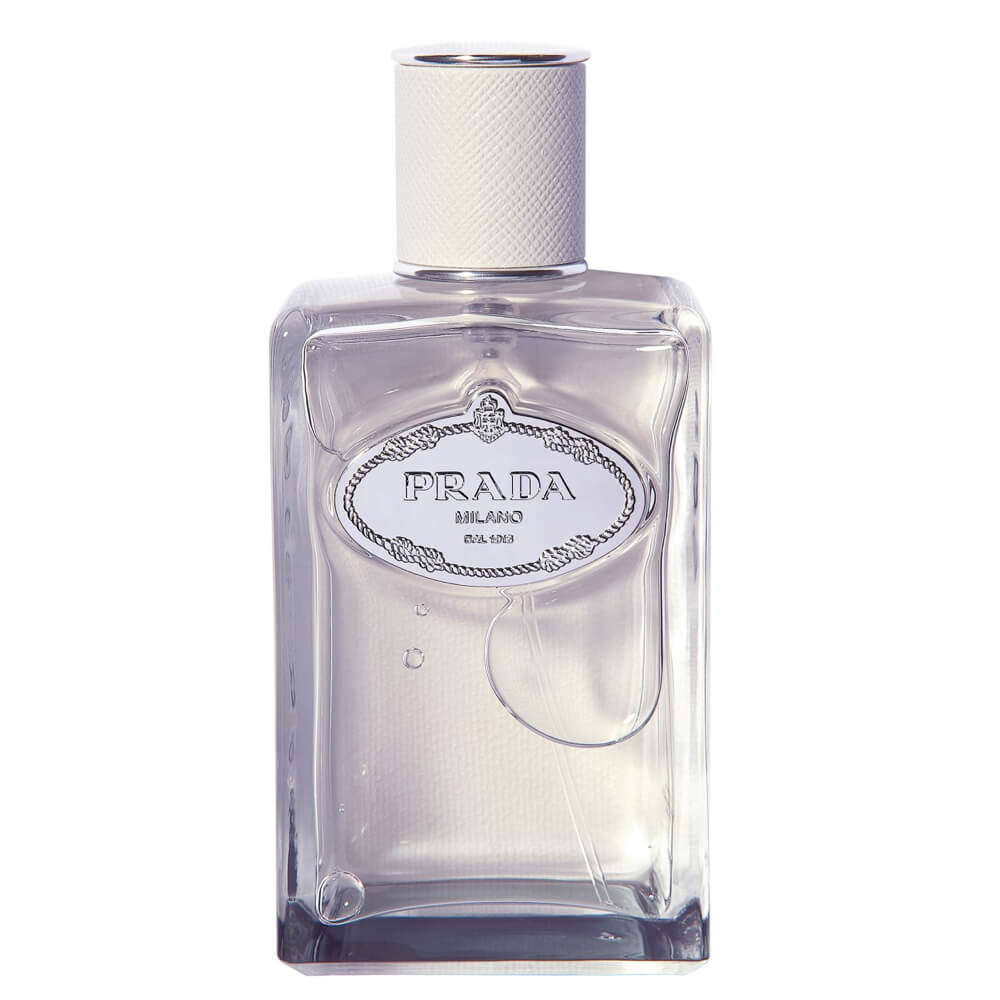 Get a 30-day supply of Prada Infusion D'iris Cedre
for
$
14.95
Notify me once this scent is available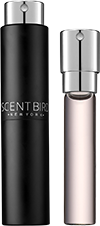 0.27 oz subscription

0.27 oz a la carte
Share and earn free perfume
Notes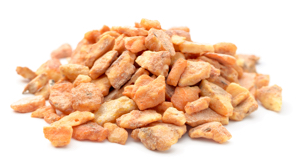 Description
Infusion D'Iris Cedre has a haunting, timelessness to it, from combining bone-dry cedar wood with hazy and soft neroli blossoms, along with the prominent, powdery iris. Hidden underneath the iris and cedar are Somalian incense and a trace of benzoin for a tinge of spiritual smoke blurring the floral boundaries.
You may also like
Prada Infusion D'iris Cedre description
Prada's Infusion D'Iris Cedre is an iris-based floral scent with enough power and presence for both sexes to wear it with ease. The focus of the perfume is not on the floral aspects, but instead it showcases a clean, vibrant and sharp edge from combining bone-dry cedar wood with hazy and soft neroli blossoms, along with the prominent, powdery iris.
The notes blend together for a very refined, sophisticated and well-heeled effect. Infusion D'Iris Cedre feels very traditional, even antique, but not stodgy or grandmotherly. Hidden underneath the iris and cedar are Somalian incense and a trace of benzoin, so there's a tinge of spiritual smoke blurring the floral boundaries.
Infusion D'Iris Cedre has a haunting, timeless and evocative quality to it that opens it up to numerous interpretations both on the skin and from your wardrobe. It can be worn year-round, and for any occasion without clashing or coming off as too pompous or mannered. The cedar and incense will fit a man's profile well, while the iris and neroli will compliment a feminine ensemble. But there's enough complexity and personality to this perfume that traditional gender ideas have less to do with its appeal than the immaculate confidence it projects.
Another reason to add this perfume to your collection is that it's not going to have any wrong turns or sudden chemistry reactions on your skin. It sets up that clean, sharp profile right at the start and stays with it, so minus a bit more incense in the dry down, you won't have to concern yourself with what it's doing. Prada Infusion D'Iris Cedre is one of the most elegant "throw and go" perfumes we've come across.
However, a word to the wise. This perfume is also quite strong. The sillage is above average and the longevity is phenomenal. A little goes a long way here, so be sparing when you apply it. A subtle trail is going to be the most effective if you want people to comment on what you're wearing.
Iris is a delicate note in small doses, but when overdone it can pack a punch. It's best to go easy and let Infusion D'Iris Cedre do what it does best without too much encouragement from the bottle. The elegance, polish and poise this scent carries will always be appropriate when appropriately worn.
Read more
Prada Infusion D'iris Cedre by Prada Reviews
11/22/2017
Loves the smokey essences and the hints of iris
11/15/2017
I didn't like it actually gave it away.
11/14/2017
It is now Nov and I have not even received this scent from Oct or my Nov scent. I am not impressed with scentbird at this point and am planning to cancel unless this is all resolved.
11/11/2017
This is one of my top 5 fragrances. Thanks to Scentbird I was able to discover this fragrance at a fraction of the cost. "Awesome"
11/10/2017
No go for me... smells like granny
11/08/2017
I did not like this smell... It smells almost like baby powder? One of the note that is part of this perfume profile is insence and I think that's the stongest note follow by the citrus.
11/07/2017
i believed I was ordering a Unisex cologne, but found this too be more feminine than I"m used to, but I've worn a few times and am beginning to like.:)
11/02/2017
Very crisp. Smells great after it mixes on skin for a while!
10/31/2017
Not a fan. Wouldn't get it again.
10/31/2017
This unisex Prada infusion, has a very sophisticated and elegant smell, I would have thought it was produced especially for me!!!.
10/29/2017
fresh and a little spicy . I enjoyed wearing it daily.
10/28/2017
Absolutely hated the perfume when I first smelled it spraying it on. Then lo and behold, it worked beautifully with my skin's pH. The scent is very light and clean. This is one of the few perfumes I would actually invest money into an entire bottle. The scent itself (on me anyway) reminds me of the clean scent when I first get out of the shower. It just makes me very happy 😁
10/28/2017
This was a very satisfactory perfume, I have always enjoyed more unisex or masculine scents and this was all I wanted with just enough of a feminine twist to make me feel like a lady, however, if you put too much of it on it can seem a little "old"but that's mostly just user error if anything.
10/21/2017
Love it! Great floral scent that is not strong!
10/20/2017
It never really settled on me. I felt like it was still trying to figure out what it wanted to be when it grew up. It caused a bit of a reaction for me though. (Slight sniffles and itchy eyes.) So I gave it to my adult son. He's still on the fence about it.
10/10/2017
Light and smells like baby powder- just an apt scent for work- not overpowering
10/04/2017
I'm not a fan of this one at all.
09/15/2017
This is one of my favorite colognes. I wearing it going out. I will forever have a bottle of this in my collection.
09/05/2017
This perfume was Rancid I was really expecting something nice and it smells like something my grandma would wear
08/30/2017
I love iris perfumes. I think I would have really enjoyed the regular infusion d'iris before they changed it for its current iteration, removing all the stuff I would have found intriguing beyond the iris, like the incense, mastic and galbanum. I feel like those notes are what made it special and unique instead of just okay. Infusion d'iris cedre keeps more of that since it's still pretty cold and dry and keeps my beloved incense/iris combo even if there's no mastic or galbanum. It still has a little of that bitter/astringent feel from neroli and cedar, and the lack of mandarin orange. I'll definitely be buying a bottle of this over the current regular iris.
08/29/2017
I wouldn't say it's one of my favorites but it's nice to try. Smells very summery, light, and a bit like toast (weird!). This could certainly be worn as a daily summer scent.
08/27/2017
Unisex. Sophisticated and sexy in the most understated manner. Opens with a powdery, soapy iris and then moves into cedar. No flowery notes to speak of. The incense elevates the iris and keeps it there all day leaving a clean, fresh scent trail. Not a bombshell fragrance. Perfect for the office.
08/27/2017
All the Prada Infusions have a soapy quality to them and this is no exception. Powdery iris at the opening, cedar in the middle adds a decidedly masculine not. Not too masculine but this is definitely unisex. The incense is not strong but does elevate the iris into a nice cloud that stays with you for hours. A sophisticated, clean decidedly "unflowery" scent. Sexy in an understated, confident way. Nice.
08/23/2017
Very light but seductive scent. I can't help but keep sniffing it. LOVE IT!
08/22/2017
It doesn't really stand out. Was hoping it had a bit more floral. I like it but don't love it.
08/14/2017
Very clean and presentable scent definitely recommend for warmer weather dress it up or down very versatile.
08/06/2017
Not sure why you sent me this perfume. This is def a womens perfume. I want scents for men not man/woman
08/05/2017
I love it is one of my all-time favorites and always come back to it you're after year
07/29/2017
Love love love this one! Very feminine the tuberose with sandlewood is beautiful.
07/27/2017
I like its all right fresh and clean
07/20/2017
Has an off scent for me, not a fan at all
07/11/2017
A nice, soft scent for summer, that is clean, professional, and easy to wear but not boring. It's a little less complex than Infusion D'Iris with more of a cedar kick. It's nice and I'm glad I tried it.
07/11/2017
Nice simple sophsiticated. Good for every day, nice and easy to wear. A little less complex and heavier on the cedar than Infusion d'iris. Glad I tried it.
07/03/2017
Great summer scent and does well with Texas heat. Can be worn dressed casually or all the way to a suit. It smells so fresh and so clean. I always get complements from the ladies with this one.
06/26/2017
My new go-to fragrance! Soft, long lasting scent with a hint of ceder. Love it!
06/22/2017
This smells like hairspray! Super disappointed in the scent..for a high end perfume this one stinks :(
06/07/2017
Dry, sophisticated, and understated.
05/30/2017
I liked how strong it started off and there's a familiarity in the fragrance that I can't pin point yet... so I don't know if I love or dislike the smell :/ ... but one thing I do know is that I like how it leaves a little scent trail for hours to come. Hope this helps.
05/30/2017
Its sweet but fresh. Great for when your girl comes over and has no perfume. Sharing is caring ❤
05/25/2017
This is my favorite! Amazing scent, lasts all day
05/24/2017
I like it but maybe not enough to buy. I am a huge Prada fan, both ladies and mens scents, so I was interested to smell this one since its considered unisex. Overall, it's pleasant, fresh and warm at the same time. Its woodsy and a little powdery. This scent can be worn year round.
05/19/2017
I didn't really like this perfume, was way too strong for me but I liked the fragrance so maybe as a body mist is better.
05/04/2017
Seems to be quite the hit, I've gotten multiple compliments from men asking what it is and women telling me I smell "amazing". Given I'm only seeing female reviews on this unisex scent, I thought I'd balance the scale out with my experiences thus far. Would definitely reorder. It's definitely a sweet scent, something along the lines of Rochas Man if you're familiar with that scent. However, less pungent.
05/03/2017
It smells like generic perfume. It isn't very unique in my opinion, and it is just not for me.
05/03/2017
My favorite so far! Light and fresh. Perfect for every day.
05/03/2017
Very strong floral scent, which is great if that is the mood you are in. I like this scent. Very classic. I wear it when I want something that stands out and is fancy.
05/01/2017
This scent is amazing! It's light and clean. I love the smell of it. I want to purchase a bottle of it.
04/30/2017
Incredibly fresh and clean, with a slight powderiness to it. I don't really notice the cedar or the incense coming through. This fragrance lasts a good long while and is fairly strong. To me, this fragrance smells like laundry fresh from the dryer; I wouldn't wear it as a personal fragrance, but I can see how it would be good for after the gym or to freshen clothes.
04/26/2017
When first sprayed it smells like alcohol and very masculine. Once it soaks in the skin it's very light, clean and neutral. It's okay for every day wear. Not my personal favorite
04/25/2017
It smells woody and light but I am not a fan personally. I don't care for this scent.