Prada
Luna Rossa Sport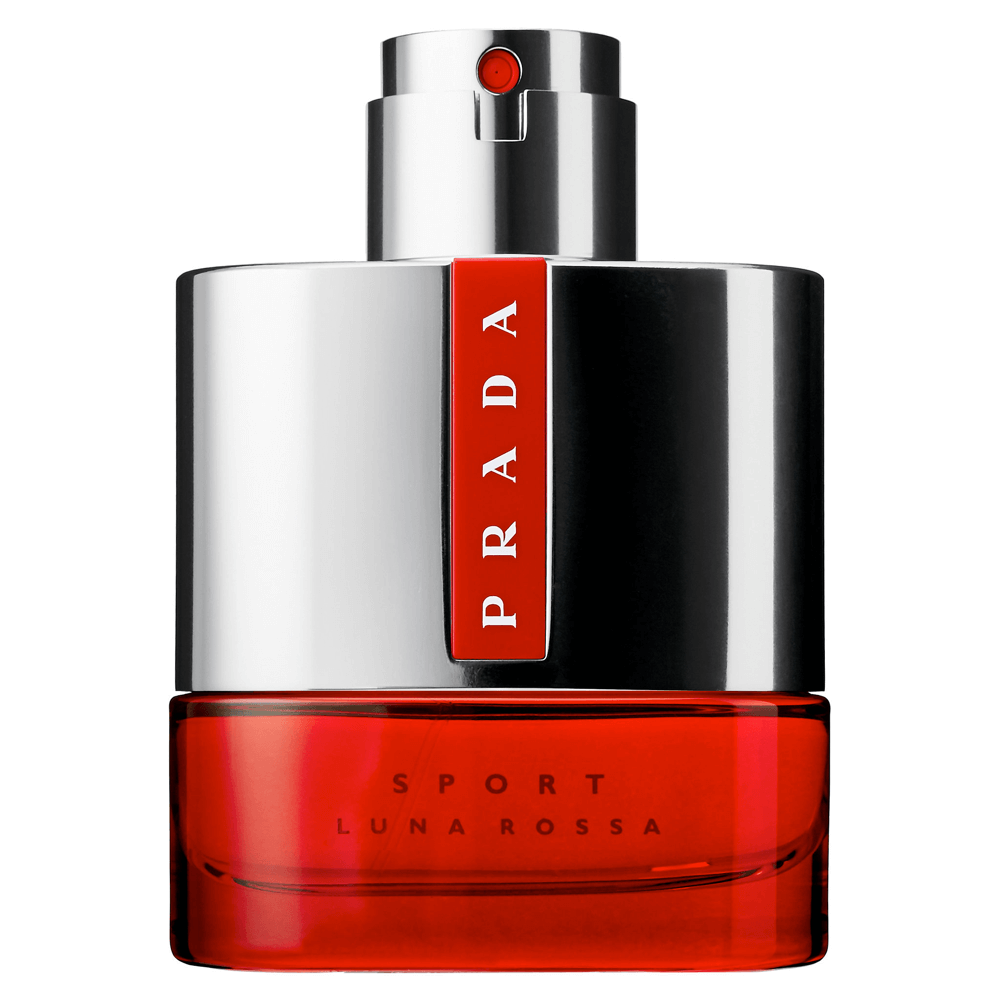 Get a 30-day supply of Luna Rossa Sport
for
$
14.95
Notify me once this scent is available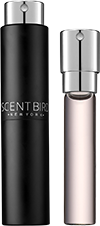 0.27 oz subscription

0.27 oz a la carte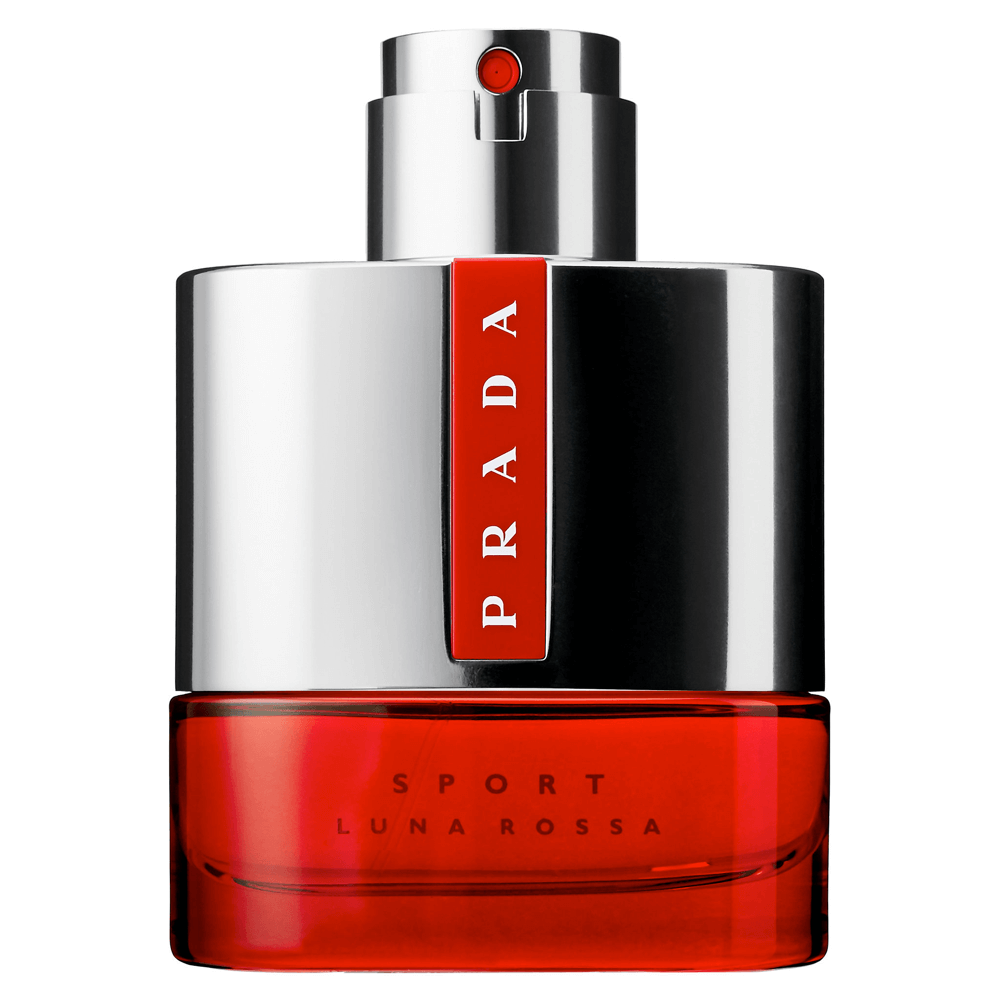 3.4 oz bottle
Share and earn free perfume
Notes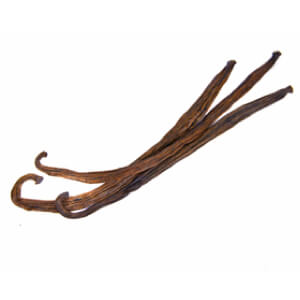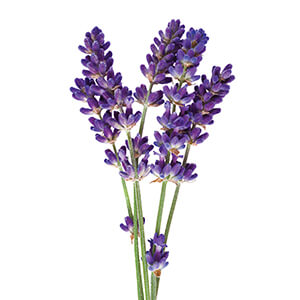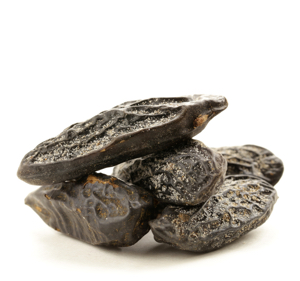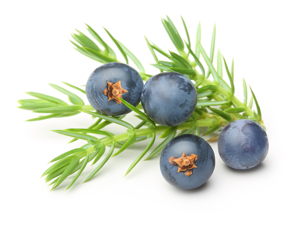 Description
Sport is a new facet of Prada's DNA that combines unexpected ingredients to express the pulsing spirit of boat racing. Explosive ginger and juniper berries crash through lavender and energize the powerful and intense heart to reveal a sleek and elegant scent that unfolds over time.
You may also like
Luna Rossa Sport description
Prada's Luna Rossa Sport is the spicier little brother to their original Luna Rossa scent. The original Luna Rossa scent featured notes of clary sage and spearmint for a cool and clean profile, so the Sport version roughs it up some with ginger and juniper in the top.
The top notes don't disappear at all quickly in Luna Rossa Sport, but are happy to hang around until the lone lavender note in the heart develops. When the lavender finally appears, it floats up under the juniper note and their mutual astringency forms a sophisticated, fluid transition from top to middle in Luna Rossa Sport.
What makes the top to mid transition fun in this fragrance is that the heart note gets heightened in two ways by the ginger and juniper. The ginger roughs up lavender's traditionally clean, upright feel and gives it some needed character, while the juniper steers the lavender's natural aridity even further into Stiff Upper Lip territory. So, while you wear Luna Rossa Sport, you can experience lavender getting a completely new look in real time as the top notes exert their influence. This lends the fragrance a dynamic, new and unexpected tension.
The dry down is vanilla and tonka, so it's a comfortable landing after all the textural turbulence in the heart. It's a fine denouement for all the spicy action at the top of the scent, and all's well that end's well, even in fragrance.
So, if you're looking for the ultimate rush in "fresh, clean" scents, Luna Rossa is the way to go. But if you enjoy a little shot of spice with your lavender freshness, Luna Rossa Sport makes a solid pick. Best to try both as they have unique personalities best understood in relation to one another, rather than the Sport fragrance being an expected sequel to a popular perfume.
Read more
Luna Rossa Sport by Prada Reviews
11/16/2017
This is different than any cologne I've ever had. I love it. I might have to buy a full bottle of this
11/09/2017
Are you serious!!! Never came that scent!! This page is so unprofessionally, how can I give my rate??
11/07/2017
Scent is awesome, longevity of the scent is horrible. Lasts a couple of hours. Will not be trying again.
11/07/2017
I wasn't too impressed at first. It really gave me the impression of CK One. After about an hour it really started to show its colors with a warm woody/citrus scent. Very pleased!
11/07/2017
First time choosing & wearing any sort of PRADA. I really regret having this in my queue. It's a great smell at first but then dissipates within an hour. It does NOT linger what so ever. I personally won't be choosing this scent in the future.
11/06/2017
I've gotten many compliments on this. From work to gas stations, even grocery shopping! #goto
11/02/2017
Lasted all day absolutely loved it definitely going to buy a bottle
10/31/2017
I liked it very much
10/31/2017
I liked it. It was really great.
10/31/2017
It smells great but does not last very long
10/30/2017
Great lotion, love it!
10/28/2017
Not to crazy about this scent very light and doesn't last long
10/18/2017
Great smell my girl loves it!!
10/17/2017
This is an awesome scent! I purchased it for my teenage sons and it smells so great. They have gotten so many compliments on how great they smell. It's definitely one of my favorites that I have purchased for them. Will definitely be getting for them again or will think about purchasing a full sized bottle.
10/05/2017
Very nice scent! Fresh yet rich.
09/22/2017
Shipping takes a while in the west coast but overall I liked this scent bought me a bigger bottle
09/14/2017
This is such a lovely scent, although I wish it would last longer. After about a half-hour the projection wears down considerably.
09/12/2017
Not my favorite but everyone loves it. Last about 3 hours on my skin.
09/08/2017
I got this for my bf and he likes it and I do too.
09/05/2017
Nice long lasting scent. 👍👍👍
08/24/2017
Nice scent! I would highly recommend.
08/23/2017
Really liked the smell of this. I actually put it back in my queue for another shipment. Comes on strong then mellows out. Last a good amount of time. Earthy and a hint of musk.
08/19/2017
Pretty sure the cologne I received wasn't Prada Luna Rossa Sport. I bought a sampler cologne pack from Sephora and the 2 colognes smell nothing alike, at all.
08/09/2017
A nice sporty scent to wear when running errands. Nothing special though.
08/02/2017
It's a very beautiful smile first date impression smell
07/29/2017
Great scent and last for hours..
07/19/2017
One of my favorites! It's a little strong at first, but dries down pretty quickly. I get consistent compliments on this scent hen I wear it.
07/17/2017
Smells Great!!
07/05/2017
Very masculine scent, extremely fresh and long lasting. Can be worn anywhere, work or play!💯
07/04/2017
fun program to try.
06/23/2017
I got this for my bf but I love the scent so much I kept it for myself
06/10/2017
The scent was great. Love it but it doesn't seem to last as long. Still👍🏻
06/06/2017
Absolutely incredible. One of my top 10 fragrances I've received. Masculine and very sexy. Highly recommended.
06/04/2017
Amazing smell the ladies recognized it as soon as I came around
06/04/2017
This Cologne smells so fresh Nice summer smell
06/04/2017
This prada is great love it
06/04/2017
Great fresh classic Prada scent!
06/04/2017
Favorite so far really subtle and strong at the same time my kind of fragrance
06/04/2017
Like this one the best so far ....
06/04/2017
Great smell love it
06/04/2017
I love it smell awesome
06/02/2017
I personally love the smell of this, its match to my life style in which i live in miami
06/01/2017
This scent was quite surprising. As others have stated, the sport line is usually a very strong almost overpowering scent but the Luna Ross's Sport by Prada is more subtle but still a clean fresh scent good for any occasion!
06/01/2017
This is surprisingly a well balanced scent. Not too strong like other sport scents, but still has a warm touch. Can wear it for any occassion or season
05/11/2017
great product and smell great, just little for a good time
05/11/2017
I love the smell. And you don't need to spray a lot to smell.
05/07/2017
I luv the scent. I always get compliments. Great product
05/01/2017
I did not like this scent at all. It's almost identical to CK One.
04/30/2017
Live the smell.
04/30/2017
Very nice scent. I wear sparingly because it is a frangrance that can be overpowering if applied too much
04/29/2017
My new favorite scent...
04/29/2017
I love the smell it's perfect for a person like myself, it's a me smell
04/29/2017
Smells good, just dont understand why they dont put a sticker with the name of the perfume
04/25/2017
An amazing scent. I got many compliments from women wearing this one. I highly recommend.
03/11/2017
Smells great. lasts all day
03/08/2017
Love it...My wife can't stop telling me how good I smell! LOL!
03/07/2017
My favorite cologne, people comment on how good i smell when i wear it.
03/07/2017
I think I'm in love. Very light but sweet smell that is not overpowering. I'm glad I got to try this.
03/06/2017
I didn't receive my Cologne yet
03/06/2017
Absolutely love
03/05/2017
This cologne had turned some heads. Smells so good! I recommend.
03/05/2017
I didn't like it at all
03/05/2017
Great scent, loved it...
03/05/2017
It's ok but want a little more kick
03/04/2017
Not the scent i ordered
03/02/2017
Very masculine and elegant fragrance, loved it
03/01/2017
Very good scent and not overwhelming.
02/19/2017
This is one of the best scents I have received so far. I receive compliments every time I wear it. The scent is not overwhelming and it can be worn to the office. I only use two sprays and it last almost all day.
02/08/2017
I love it........Need to buy the larger verssion
02/07/2017
I loved this smell. It was amazing and had a lot of good complements from the smell
02/05/2017
This had a very unique scent, it wasn't my favorite but it certainly was something different.
02/04/2017
Love this scent got so many reviews off of it and lasts a long time
02/03/2017
Loved it! the prefect blend. Ive gotten many good reviews.
02/03/2017
THIS SCENT WAS SO FRESH! I THOUGHT IT WAS SMOOTH.
02/03/2017
Really loved this one. Adult and clean!
02/03/2017
Nothing but compliments!! Including women at the work place asking to smell me and then burying their faces into my chest!! Simply a phenomenal experience and will definitely be buying the large bottle!!
02/02/2017
I really like this scent and so did my girlfriend, its really sweet to me. I think I'll definitely buy this bottle soon.
01/31/2017
Not for me; too light; I was looking for some juice with more performance; this was not it
01/31/2017
Love this fragrance just wish it lasted longer
01/30/2017
Best scent so far!!!
01/13/2017
This is a very feminine smell. Some people thought it was perfume.
01/12/2017
The scent is very strong, and I do mean STRONG. Very powdery-like. Prefer the regular Luna Rossa.
01/04/2017
not for me. it was too powdery
01/03/2017
Nice good strong scent at the beginning of the day and tone down thru the day. I probably would for casual/ formal dinner party Scent last about 3-4 hrs
01/02/2017
This is a nice clean fresh smell. It is a necessary roght after the gym but not out on a sophisticated date. Very nice for the every day manly athlete. Absolutely love it.
01/02/2017
My 3rd prada product, and it's the best one.
01/02/2017
Great light scent
01/02/2017
This cologne smells great! Tons of compliments! Would definitely consider buying a bottle of this!
01/02/2017
LOVED IT!! So far, it has become my favourite scent from all the ones I have received (about 9 of them), and will purchase a full size bottle soon.
01/01/2017
Great cologne. Not really strong but you will get a hint of it all day long. Best cologne yet. Smell is fresh and uplifting.
01/01/2017
Luna Rossa Sport goes on sultry and a bit strong. As the day progresses though, the scent fades. I think that maybe I'm used to the scent and (following the ScentBird rationale of 2 sprays per day) sprayed directly on the inside of my wrist and the next morning, the scent was gone.
12/31/2016
Smell is one for the ages.
12/31/2016
Did not like it. Smelt cheap and not as good as i Imagined it would be.
12/31/2016
It's exactly what I wanted
12/31/2016
Not as strong but smell very good
12/30/2016
I don't know how long it lasts but it was a hit among the ladies so my dad said. Being a man's scent I obviously didn't wear it myself. I got it as a free sample and my dad likes it. I smell a light floral scent. My dad however smells the musk. Overall I would say this is definitely a manly hit.
12/07/2016
Smell great, wasn't overpowering.
12/02/2016
Smells kinda "girly" not really a big fan
12/01/2016
I'm really wanting to like the scent, but the Valentino and Prada have a similar fragrance. Valentino is much stronger and Prada a little lighter. But way to close of a scent. I'm really hoping my next cologne doesn't smell similar or something is up and I probably won't stick around. I'm really interested in this Versace.
12/01/2016
The best scent so far for me. I like the spiciness of it and the way it blends with your skin opening up to many layers beyond the first spray.
12/01/2016
Smells really great. More like a club type of cologne, which I like.
12/01/2016
amazing so many compliments when i wore it
12/01/2016
Love this colognes
12/01/2016
4 months in and it's the best one as of yet
11/29/2016
Nice fragrance!
11/27/2016
i have never had so many compliments. I love this cologne. I am usually a dolce and gabanna guy but this is my go to.
11/23/2016
Smells awesome
11/08/2016
It came broken in my package and I haven't received a replacement yet ... when are u guys going to send it to me .. you keep taking money out my account for every months prescription but yet I haven't receive my last month replacement... can u please get back to me before I contact the BBB
11/03/2016
Love it .... smells fresh
11/02/2016
Never received the cologne
11/01/2016
Everyone loves this smell....it's sexy!
11/01/2016
Love this one, scent lasts all day
11/01/2016
Just received my first order from Scentbird! I think I'll have to buy me some PRADA it smells amazing!
10/31/2016
Absolutely love it!
10/31/2016
I would recommend it to someone who likes to smell spicy. It's like a bad remake of 1 Million. I'd be okay with it if my room smelled like it, but if my body smelled like this, I wouldn't be okay with it.
10/26/2016
I absolutely love this. Makes my husband smell irresistible ;)
10/17/2016
This is really nice. I'd wear it to work though I'd use unscientific soap and spritz right after the shower so it can relax a little. Initially kind of strong but it has staying power! One spritz and wait one second and walk through the mist and you're good for the day.
10/07/2016
Amazing strong scents that last all day!
10/06/2016
Love this scent...soft, sexy and delicious.
10/05/2016
I don't consider myself the type to seek out manly scents. In fact I tend to lean more toward the unisex stuff, but this, for me, was far too strong on the lavender for my even my middle-of-the-road tastes. Very dry too. It made me think of an older more mature woman, and that's certainly not the vibe I'm trying to put out there. So unless I meet a finely aged, take charge woman who insists that I smell like her, I'll never wear this.
10/05/2016
Smells really good.
10/04/2016
Well so far I can't give a response to this cologne because I haven't gotten it yet and the funny thing i checked the tracking and it said no such address and I had three others sent to this same address and had no problem so what gives
10/02/2016
My Husband loved it! It smells really good.
10/01/2016
Refreshing loved it
09/30/2016
Very nice fragrance
09/30/2016
I got so many compliments from wearing this scent. I love it. It is for special occasions great scent.
09/18/2016
Didnt like it initially but it grew on me. Very appealing to the female nose because of the vanilla. Received lots of compliments on this one from women.
09/13/2016
Nice and clean with a tasteful amount of vanilla.
09/12/2016
Very nice scent. I bought a cologne called Cigar and my thinking is that Cigar copied this Prada scent because it smells the same.
09/12/2016
Great soft scent, my wife loved it on me!
09/06/2016
love the scent
09/04/2016
One of my best
09/04/2016
Not my favorite
09/02/2016
This is the last scent I received and it is by far the best on I think I have found my new cologne for the next few years
09/02/2016
Wow. Love it very refreshing and fresh smelling.
09/02/2016
No. Just no. This is the most disgusting smell ever. Don't get it.
09/01/2016
Is very fresh and sweet.
08/31/2016
I love this scent.
08/31/2016
I love this Cologne so much.
08/30/2016
I like it a lot it's classy but also casual has a warm fragrance to it
08/30/2016
Nice fresh scent.. I prefer the original Luna Rosa but this is a good choice as well
08/24/2016
This one is so so good. It's not over powering at all. Even my 5 year old little boy can pull this off because it's just a clean powdery scent and not overly potent. This is a perfect every day scent when out in about running around. Not a date or night out scent but a scent you will get lots of use out of. Highly suggest this one!
08/14/2016
I loved this on my husband. It's not overpowering
08/14/2016
Loved this on my husband. I am extremely picky about colognes & parfumes, so finding one that we both liked is a win-win! I definitely recommend it and I'm looking to buy it full size!
08/12/2016
Nice scent for day or night- for me Prada fragrances tend to be more powdery on me but this one stays pretty true to it's core elements and lasts fairly long.
08/11/2016
This is easily my new favorite cologne at the moment! Strong smell but clean and sweet! My new GO-TO Cologne!
08/11/2016
Love the smell its not too strong and its last a very long time. Love it for being my first one.
08/05/2016
I really like sent too bad it only last no more then two hours on me. So it gets two hearts.
08/05/2016
I love it.. And i got a couple of good comments in the cologne
08/03/2016
Good scent. A slightly spicer version of the soapy origional.
08/02/2016
Smells great good size to got some promos for ladies perfume I'm a male and would like to get promos for men's cologne can't wait for next month
08/01/2016
I reslly enjoy the smell
07/31/2016
If I could smell estrogen it probably smell like this. I had to google it to make sure it was for men and that I hadnt ordered a female perfume. Not for me, maybe my wife will wear it.
07/30/2016
This is Amazing!
07/20/2016
Smelled nothing like the one I tried at Macys.
07/07/2016
Love The Smell Last on all day
07/05/2016
Is this a man's fragrance because it dos'ent smell like one. Nice but a too prefumey for this dude...
07/02/2016
I haven't gotten my 30 supply but I have smelled it and I really like it
07/01/2016
Very Masculine
07/01/2016
Smell good last long... My own beef is the "30 day" supply you get which isn't a 30 day size bottle. I think that the bottle received should definitely be bigger. Other than that it's a great scent not sure if I would make it my everyday scent
06/29/2016
smells like female perfume
06/29/2016
Great smell love it...
06/27/2016
Another day wear. Perfect for the office. Clean, crisp and not overpowering.
06/23/2016
I just received this today and I absolutely love it. Great for every day
06/18/2016
What a waste of time and money! This smells like a watered down LeMale or a watered down Cuba Gold. Cuba Gold is only $10 for 3.3 oz!!! Shame on Prada.
06/12/2016
I got a small store sample and I thought this would make a great scent for a woman.i love the vanilla and lavender tones but still has a little woody hint. It's a really fresh smell and is very relaxing. I am ordering a sample now;(). I think this is more of an androgynous scent so I can see why some say it smells girly but some guys like it. So far I love it!! We will see how it wears when I get it Scentbird. 😊
06/05/2016
Didn't care for it smelled too feminine.
06/03/2016
smelled like bug spray
06/03/2016
Perfect for all occasions
06/03/2016
Very clean. Perfect for work or a night out.
05/31/2016
Fresh clean .. Girlfriend stole it day two..
05/24/2016
I pride myself in being quite the cologne collector, and I've got to say, this is hands down the sexiest smelling scent I've ever purchased. Fresh, not musky, good for every day wear. Definitely gives off a sensual vibe. Grade A in my opinion.
04/29/2016
Not what I thought not a smell I like but that's my mistake
04/21/2016
This is one of my favourites now. It's great for work or a night out. Nice clean crisp scent that doesn't smell like you just walked out of a gym.
04/04/2016
Perfect everyday spring scent
04/01/2016
It smells better than is brother Luna Rossa Extreme. Its a very creamy and cuddly smell. Also fresh and not offensive. I give this an 8.
03/30/2016
Fresh and clean scent.
03/29/2016
Smelled a little like Midnight in Paris or Bulgari Black to me... Two of my favs. Nice casual scent.
03/29/2016
Fresh clean scent
03/29/2016
Love this scent would def get it again smells so fresh
03/23/2016
Wouldn't exactly consider this a sport cologne when compared to something like Armani Sport Code. But its a very nice scent and I'm happy with it as my first pick. Comes off a little sweeter than expected with vanilla and lavender as the prominent notes with a little bit of a spicy finish. Not overpowering either and have gotten good feedback when wearing it. I would use this on a nice night out or for a special occasion.
03/21/2016
This is a great scent! Lasts all day but is subtle enough and light enough not to be too overpowering. I got compliments from everyone I came in contact with.
03/18/2016
Great first pick for me...clean refreshing scent! Women at work are already complimenting me!
02/21/2016
Nice mellow scent.
02/18/2016
This cologne lasts for a long time. If you are familiar with the short lived, but amazing Escada Magnetism (Men's), this is very similar minus the powdery notes. Sport is light spiced with very notice able vanilla notes.
01/29/2016
Wow. What a nice, pleasing to the senses, and easy to wear fragrance. It almost has a warmth to it for a sport fragrance. It projects really well and seems to last. Excellent if you love vanilla, lavender and tonka bean.