Prada
Luna Rossa Extreme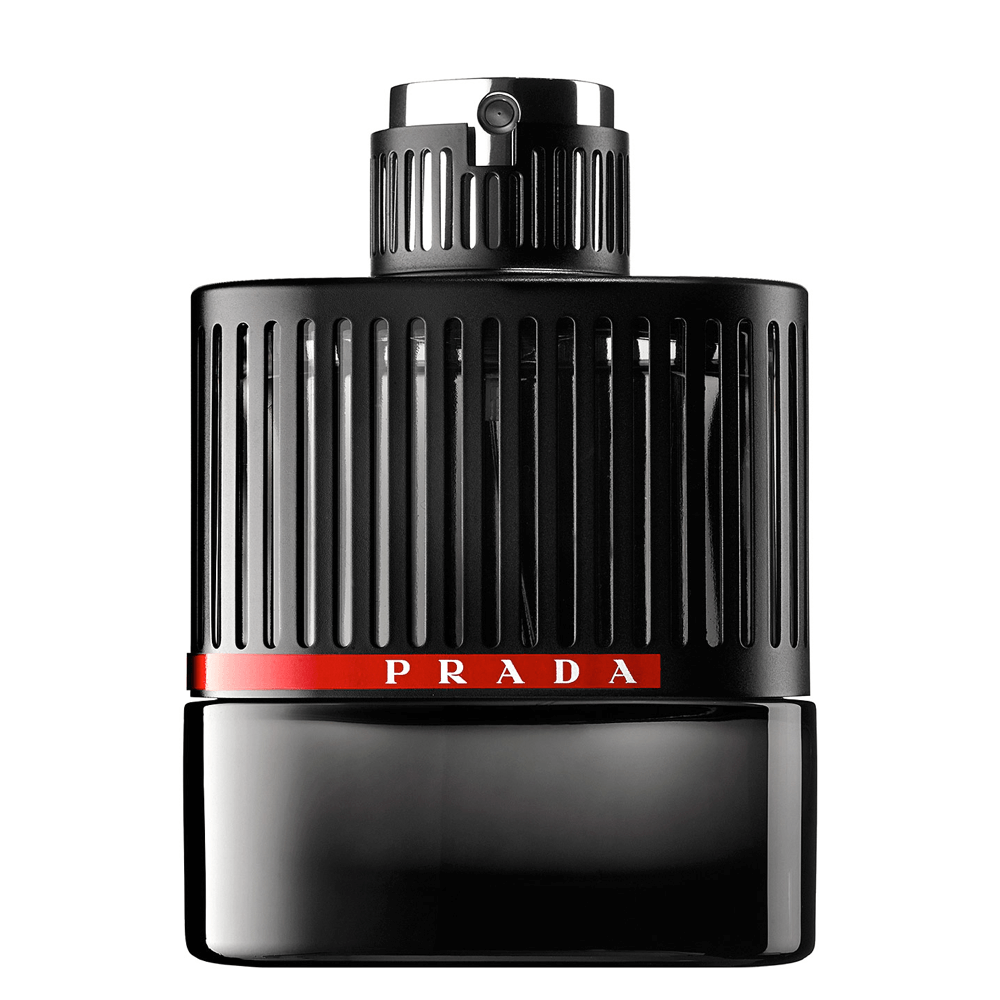 Get a 30-day supply of Luna Rossa Extreme
for
$
14.95
Notify me once this scent is available
Share and earn free perfume
Notes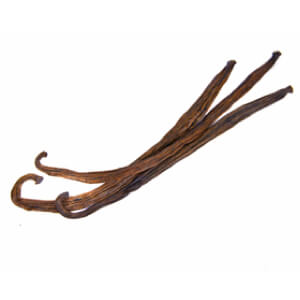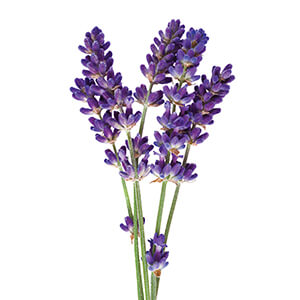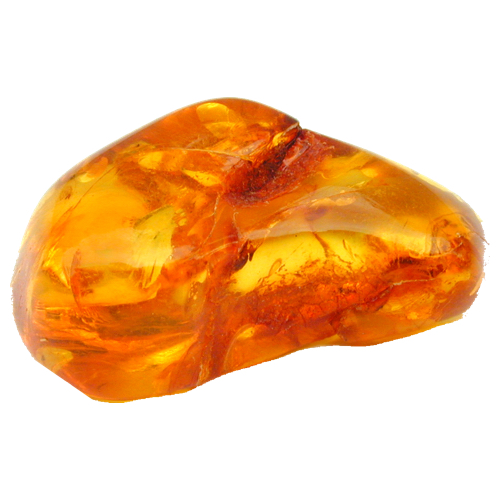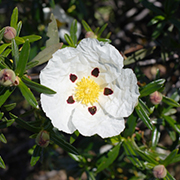 Description
Prada Luna Rossa Extreme skillfully combines six distinctive ingredients to create a powerful and perfectly balanced ensemble, evoking team spirit and equilibrium, the key to the world of extreme sailing. Within the fragrance, a spicy freshness fuses with a dark, sensual amber heart to reveal a tenacious lavender signature.
You may also like
Luna Rossa Extreme by Prada Reviews
05/20/2017
My shipment always good and on time.My wife and daughters say this scent is like a breath of fresh air they live it.I love it cause they love scent bird is the way to go for all u men.Ladies if u looking for something nice for that special person you and him will enjoy you gotta try this Prada Luna Rossa Extreme trust and believe.
05/12/2017
I'm not satisfied.... Instead of compliments I got weird looks and people saying it's stinks, I'm a Blac male age 29 this is more like a older man fragrance.... Bad buy , I wish I could have gotten a sample first b4 I committed to this but I wouldn't recommend it thanks for reading
05/11/2017
This cologne smells good but I think it's a night time cologne. The smell last more longer at night compared to when I wear it during the day.
05/11/2017
This cologne for me was very strong and unique. I love the smell but imo for me the scent doesn't last long. So i would rate it half way. Overall a great scent for any occasion.
05/10/2017
This cologne was way too spicy. Even though others liked it, I did not. It smells bad and I will never order it again.
05/05/2017
Fantastic and domineering smell!!
05/01/2017
Love how it smells !!
04/30/2017
Loved the Luna Rossa by Prada & The Luna Rossa Extreme was not a disappointment '!! Equally as sexy as the last, a real Hit for spring /summer this year trust me! I wouldn't steer u wrong..... Rodney
04/30/2017
Interesting scent
04/29/2017
I'm so in love with this scent! It's fresh and so sexy
04/29/2017
the smell of this cologne was so unique and refreshing. immediately upon putting it on my wife came in the room and asked what that smell was. At first I was concerned that she was disliking the smell. upon further inspection I found that to not be the case! In fact she was reacting to being aroused by her sense of smell which hasn't happened in a long time.
03/08/2017
Really smells good...I love it.
03/06/2017
Worst crap that I've ever put on my body. I own the Prada Luna rossa which has a suttle bit lovely fragrance that's not over powering. This extreme cologne is just heap.
03/05/2017
I haven't revived my cologne for February and money is still being taken out of my account!!! I tried to cancel my subscription two weeks ago
03/05/2017
I've never received my February cologne and I would like to cancel my subscription
03/05/2017
Love it.. Has a very sweet smell!
03/05/2017
Worst cologne I've ever sprayed on myself to be honest. It smells like a powdery old woman cologne but for men. If you're trying to attract women, don't buy it. If you're trying to attract a transgender man-to-woman thats like 60 years old then this cologne would be perfect.
03/05/2017
Definitely don't need a lot! Once it dies down it is a nice scent.
03/05/2017
Nice evening scent but a little strong
03/03/2017
too strong for me
03/01/2017
great smell definitely buying a full bottle
02/24/2017
This sent grew on me. It is super spicy. Almost an over bearing cinnamon smell.
02/05/2017
Terrible smell , did not like it at all
02/05/2017
Was a nice sweet smell
02/05/2017
Too much cinnamon for me.
02/03/2017
It was too strong, the smell would be more appropriate for an older lady.
02/03/2017
Very nice throw and not over powering
02/03/2017
A Dark Vanilla Tobacco notes are the first to come out that soften into a drier sage note as the dry down comes on. Very calming scent to me but not as calming as as the Original Luna Rossa but nothing like the sweet Luna Rossa Sport which I love. I do however wish this was just a more potent version of the Original Luna Rossa as that seems to be short on the Silage.
02/03/2017
Really enjoyed this scent. Got many compliments and questions on this scent. Definitely purchasing the large bottle ASAP
02/02/2017
Subtle spicy smell. Received many compliments on scent. Can wear it for any occasion
01/31/2017
I really enjoy this scent. Thank you.
01/31/2017
I love it , im deffinitly gonna buy the big bottle. Keeps me fresh
01/11/2017
Little strong for me but it was great to try it for awhile - Im sure there are lots who will love this !
01/06/2017
Definitely will be getting the bigger bottle...phew
01/04/2017
This is a very bold fragrance rather sharp but enticing I like it but its a little too strong for my taste however I am happy that I got to try it
01/04/2017
Love the smell, highly recommend
01/03/2017
Not bad. Girlfriend did not like it
12/31/2016
my favorite to date ,it smells great
12/31/2016
Don't smell how I thought it would be still happy with the purchase
12/31/2016
Outstanding!!!!
12/31/2016
A little too strong and spicy for my liking. I prefer the standard Luna Rosa
12/30/2016
My favorite winter scent. To me it smells like iced coffee, spice and dirty vanilla. Stays for a very long time and projects well.
12/16/2016
I think this is unisex. I love the way it smells on me. It goes well with my natural body chemistry. I would definitely recommend.
12/13/2016
I really like this one is one. of my top 5. Smells like rose's but mix with a strong dark scent and sweet. But it does the job. And my number one reason why i like this one. is because IS longevity i give it a 5
12/12/2016
My favorite fragrance so far. It will come off as sweet at first, but will finish spicy. The girlfriend likes it. Manly smell. Many compliments
12/05/2016
I recommend this scent, not too strong but makes a point. I used it for work and received many compliments.
12/05/2016
Nice a simple. Balanced sweet and spice for a good masculine scent.
12/04/2016
Very clean and crisp smell. It's not an overpowering fragrance, manly but subtle. Love it!
12/04/2016
Very nice manly frangrance. Reminds me of Spice bomb but not as intense. Good balance. Really like it
12/02/2016
I love Prada fragrance's and this is a great smelling one. It has pepper, lavender, vanilla, florals and other spices, good longevity and one that will get complements
12/02/2016
I love this scent so much in ordering another
12/01/2016
Have received many compliments with this scent.
12/01/2016
sent smells strong then mellows out
12/01/2016
Very nice and smooth highly addictive
12/01/2016
I never received it.
12/01/2016
Its masculine with a warm cinnamon-like scent as the dominant aspect of the fragrance. I like it, I just prefer some a little less..."dominant" for lack of a better word.
11/30/2016
Great woody fragrance, I have already start to get compliments. Longevity is about 5 hours!
11/30/2016
Great cologne....
11/21/2016
Smells too sweet for my liking
11/14/2016
I love this one. It's a great fall scent. It's a warm, spicy, ambery, vanilla scent. In fact to me it smells like expensive root beer. I love the smell and taste of root beer so it's a winner for me. It's quite masculine as well. It's not a young scent but it's not mature either. I would say it's perfect for a guy who's 22-35. It's definitely unique for a designer fragrance. If you like darker, spicy fragrances then give this one a try. This scent also has the same DNA as Prada Amber Pour Homme Intense, which is one of my all time favorite fragrances. If you like this scent check out Amber Pour Homme Intense as well. Prada really knows what they're doing with these darker men's fragrances.
11/11/2016
Great scent in the bottle and when wearing it. Received many compliments. I even enjoy mixing with my other cologne.
11/04/2016
Great smell, I get a lot of compliments on the scent.
11/03/2016
I fell in love with this fragrance as soon as I smelled it at Macy's, but their price was ludicrous in comparison. It's a seriously spicy scent that frankly doesn't have much in common with other designer fragrances. I'd characterize it as having lots of lavender, cinnamon, tobacco and maybe a bit of sandalwood. This is the same as Luna Rossa but turned up a notch so I would apply sparingly to avoid overpowering a room. This is a classy man's fragrance that would likely be suitable for an evening out. What I like most is that this fragrance steps away from the crowd, so you won't get that feeling of "This smells like..." It oozes sophistication. If you're looking for a fragrance that separates itself from the Cool Water and Aqua di Gio crowd, this may be your ticket.
11/03/2016
This cologne was honestly mediocre, I'd prefer the cleaner sleeker scent of the original Luna Rossa
11/03/2016
Fresh, Clean And Driving To My Scences........
11/03/2016
Very nice, my girlfriend loves it
11/03/2016
Great smelling cologne, soft and yet strong goes with all occasion.
11/03/2016
Nice smelling cologne. My wife likes it so that means it's good.
11/03/2016
It smells like fall. A combination of woods and spice. Not a bad scent just not good on me.
11/03/2016
Although I like the smell, I do think it is the type of smell one would only wear on certain settings. I think it is a good smell for formal events and dates. However, it is not the type of scent I want to have while I am at the office.
11/01/2016
This fragrance has become one of my favorites. It smells great and I got immediate reaction from my wife!!!
10/31/2016
One of my few favorite scents so far!
10/28/2016
Received this scent recently, and I hate to say it, but it smells better in the bottle. Not my style of scent for an every day or even a casual scent.
10/15/2016
Smells ok. Starts off a little spicy and yet powder like at the same time. Not for me but maybe it's just one of those colognes my body doesn't like!
10/05/2016
it's nice but dosent last long
10/02/2016
The devil wears it, so be careful with this one....
09/29/2016
As always, this review is my personal opinion of how well the cologne worked me. Cologne/perfume smells and wears differently with every single person. Luna Rossa Extreme is the first cologne that I really took a gamble on. It's described as spicy with notes of things like pepper and amber. This isn't what I usually where, as I tend to prefer clean, bright, and citrusy scents that include notes of things like bergamo, lemon, and the like. So, quite different than normal. And you know what? The gamble paid off. While it does have some notes of pepper, I found it more warm than spicy, with the notes of amber and vanilla seeming to come through more strongly than the pepper, especially as the day moves along. Though listed on here as good for date night, I have also enjoyed wearing this as a daytime scent. Its warmth is especially delightful as we head into cooler weather. Longevity-wise, the scent sticks with me until the end of the work day, which is perfect timing for either applying a different cologne for the evening or reapplying this one. Overall, I'm extremely pleased with the scent and would highly recommend it if you're thinking to give it a try and/or if you enjoy a darker, warmer scent.
09/28/2016
Not for me. It's almost like there was a slight scent of baby powder
09/08/2016
The fruit stripe gum of scents. Starts off nice then disappeared before I left the house. Pretty lame.
09/02/2016
Probably not me thing a bit to exotic for me
09/01/2016
So far I've gotten three different colognes from you guys . Never smelled them before I ordered them , but I'm good they all smelled good . Thank you very much pretty soon I'm going to buy the big bottle of each
08/31/2016
I'm in love with my PRADA Luna Rossa Extreme best perfume so far.
08/30/2016
I would love to give a review of this product ,it has shipped two weeks ago but still haven't received the product so how can I review anything if I can't see or smell it . Answer that for me?
08/30/2016
Just got it today , it smells great already got some compliments , thank you very much, like your set up by the way 😎👌
08/30/2016
part of this website is to try new and exciting scents.. and holy crap this did not disappoint at all. its a weird little scent. it kind of starts of light then within minutes goes to a dark woodsy and tabacco smell. then switches off later on to more of a light clean scent. I don't even know but its great and complimented every time I wear it
08/30/2016
Love the scent, however it doesn't last as long as what I would like.
08/30/2016
Great sexy scent, decent hold
08/30/2016
Very sexy scent!
08/29/2016
A little disappointed with this scent after using the other two Luna Rossa scent. The Luna Rossa extreme has a very powerful spiced clove punch upon first spray and it does stay with you for ten minutes after that it does settle down for mild outdoor aroma.
08/29/2016
This is a pretty solid smell, I definitely recommend it.
08/29/2016
Absolutely love this scent. Just in time for the holidays. It's fresh with a bit of spice, would highly recommend.
08/29/2016
Scent is faint and flowery almost. This is a very subtle cologne
08/25/2016
My favorite one soo far. Its not too strong.. but strong enough for people to notice.. i love the smell and my girlfriend loves it more.
08/10/2016
The smell is great. Last all day! No complaints at all.
08/05/2016
Loved the smell. Scent lasted throughout the day.
07/31/2016
Smells great!!!! Love it!!
07/30/2016
Nice scent just wears off too soon.
07/26/2016
Okay I know this a men's cologne but I love it. . On me. Lol.
07/02/2016
Already one of my favorite designer fragrances, and I regularly am looking for the next best fragrance. This is definitely a keeper
07/02/2016
Great one, many complements. The initial clove scent is delightful
06/04/2016
The perfect scent
06/03/2016
Very nice cologne.
05/20/2016
Wife loves this on me. Smells great and last a till the next morning
05/20/2016
Wife loves this on me. Smells great and last a till the next morning
05/05/2016
Smells good. A little on the weak side, but good scent.
05/01/2016
This may just be my new favorite cologne! The warmth of this musk cologne wraps its arms around you and your significant other (or nightly encounter) throughout the whole day!
04/21/2016
Great scent. I could wear this anywhere.
04/03/2016
Did not like this at all.
03/30/2016
Smells amazing! Last all day. Definitely adding to my collection!
03/27/2016
Loved it! The smell definitely sticks for a while.
03/01/2016
This was my favorite fragrance yet.
02/18/2016
Might be perfume.