Prada
Luna Rossa EDT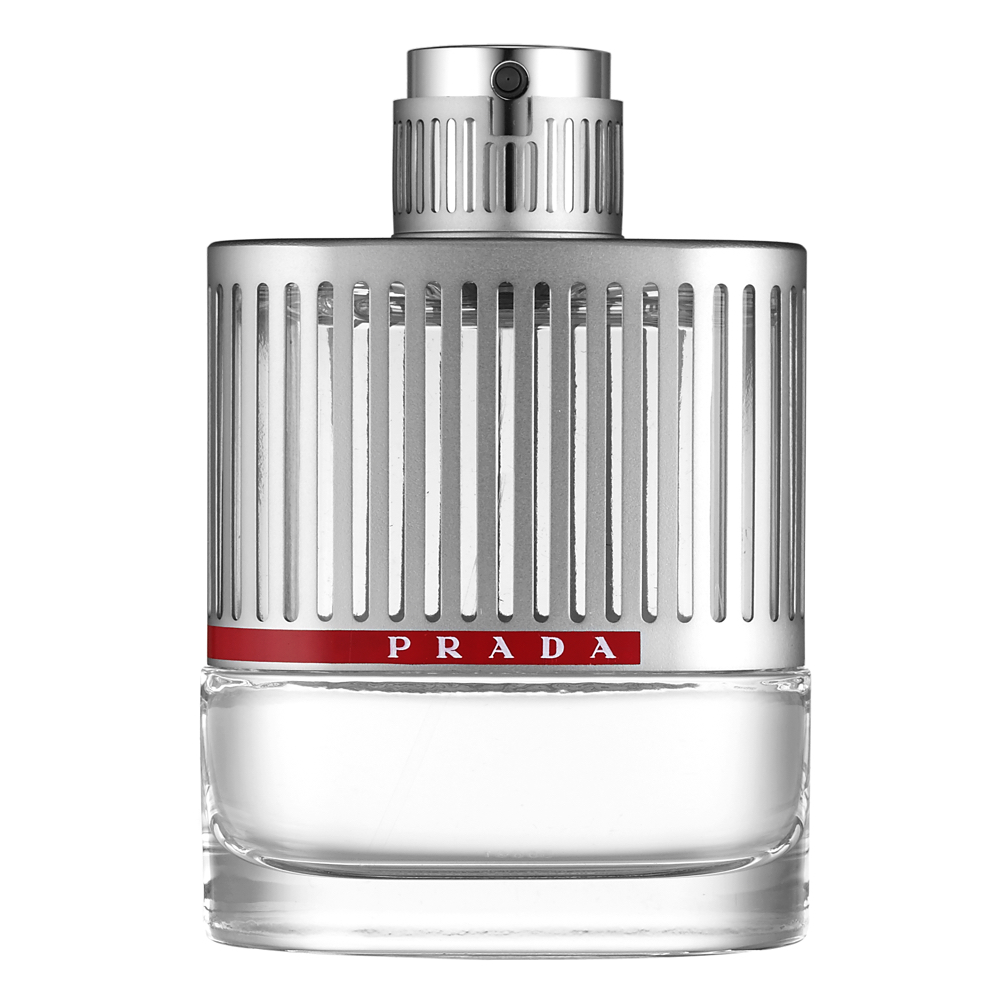 Get a 30-day supply of Luna Rossa EDT
for
$
14.95
Notify me once this scent is available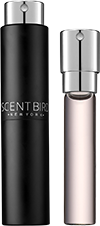 0.27 oz subscription

0.27 oz a la carte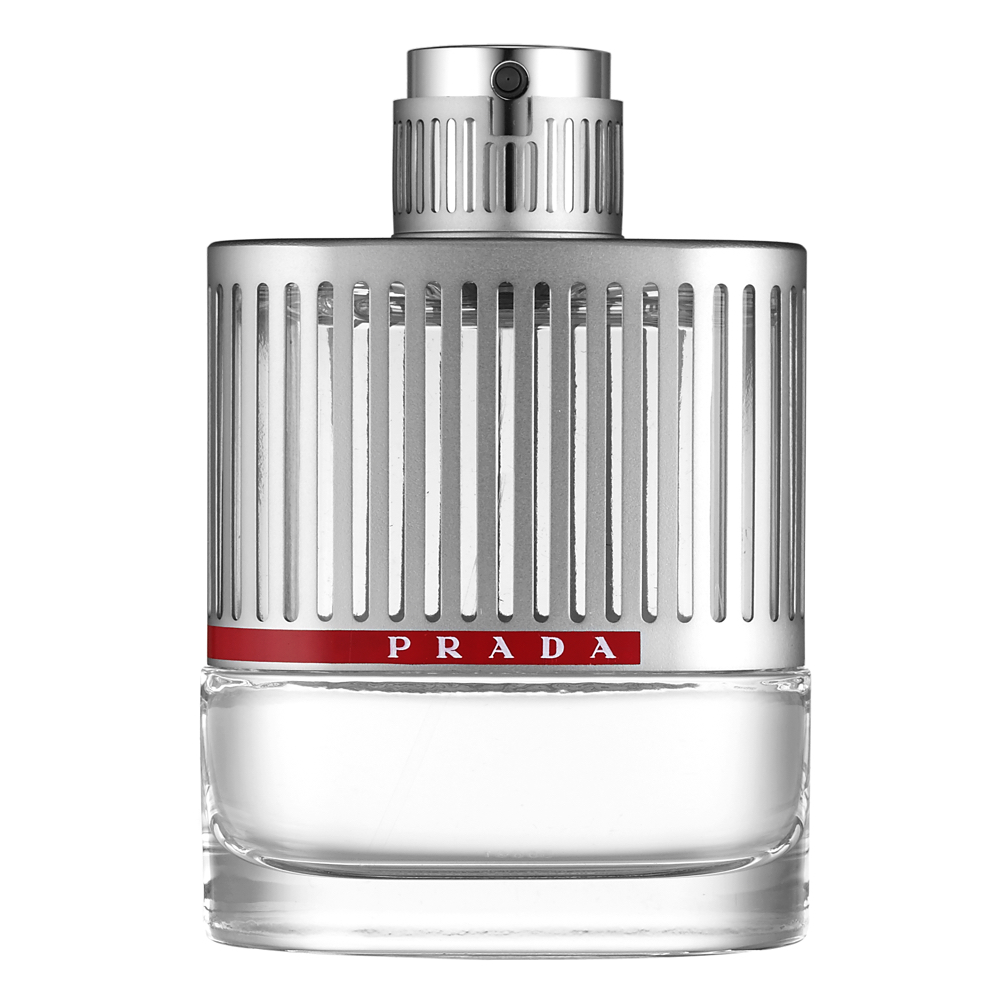 3.4 oz bottle
Share and earn free perfume
Notes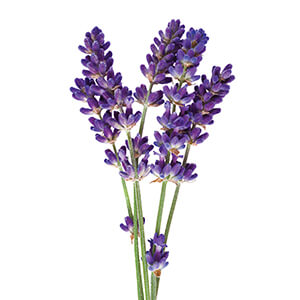 Description
Evolved from the pursuit of excellence—dynamic, sportive, and energetic—Luna Rosa by Prada is a scent with a reverence for the natural world and a passion for innovation. The strength and freshness of the elements is evoked by the interpretation of classic notes in novel forms. A wave of aromatic freshness crashes through Luna Rossa, conveying strength and dynamic energy, while its signature is noble and sensual. This is translated by notes of Orange Essence, Lavender Absolue, Clary Sage, Spearmint Nanah, Ambroxan, Ambrette Absolue.
You may also like
Luna Rossa EDT by Prada Reviews
10/18/2016
not for me a little to sweet and does not last long
10/18/2016
Me encanto se lo recomiendo
10/17/2016
Casual and sophisticated. A confident scent that isn't screaming to be noticed. A favorite
10/09/2016
This is a keeper. I am in love with this! Long lasting!
10/08/2016
Great scent. I like it a lot.
10/07/2016
Very great scent!
10/07/2016
Love the smell. Clean, light, and crisp smell
10/06/2016
Good citrus smell to it. Was not overwhelming eaay on the nose.
10/05/2016
Very Classy sexy smell to this.
10/05/2016
It smells amazing , I'm rocking this one everyday
10/05/2016
First time trying - love it...
10/05/2016
One of my favorites
10/04/2016
Love it! this is my new daily wear cologne!
10/04/2016
Loved the smell and the ladies do too
10/04/2016
The scent is too light.
10/04/2016
A mi esposo le gusta mucho, lo repite una y otra vez, creo que es de los pocos que realmente disfruta.
10/04/2016
This is the first time that I have tried this cologne and I love it
10/04/2016
Smells good n fresh I like this cologne a lot.. Scent stays on long...
10/04/2016
By far my favorite! Smells great, and I was complimented various times.
10/04/2016
Doesn't last that long in my opinion
10/04/2016
Very Nice Smell
10/03/2016
By far my favorite one so far.....
10/03/2016
I never received this!
10/03/2016
Really not what I was looking for. The smell dose not last long
10/03/2016
It's Okay, growing on me more and more, each day I wear it.
10/02/2016
Im pleased so far
10/02/2016
It has a citrus smell to it. Not overwhelming pretty good. Got good compliments.
10/01/2016
Love the scent and got a good amount too!
10/01/2016
Is nice masculine smell !
10/01/2016
Very alluring......one of the best !!
10/01/2016
Great and gentle smell. Very light and a girl single up
09/30/2016
Very clean smell.
09/30/2016
Amazing... my husband loves it!! Last all-day. It's not harsh at all, very sexy.
09/29/2016
Really enjoy this scent-- I think it has a great, long wear. I feel as if it can be worn for any time of day, whether at the gym or in the office. This is my favorite go-to, and I definitely think I'll be back to grab the full bottle sometime.
09/29/2016
Love this!!! This scent says nothing more than, "Confidence". Must buy.
09/29/2016
I did not care for this at all. Hope the next one I chose is better.
09/23/2016
I got this for my husband. He loves it and I love the scent too. It lasts all day. I can still smell it on him at the end of the day. One of my favorites!
09/23/2016
REALLY GREAT SCENT , FIRST TIME USING PRADA SCENT
09/18/2016
Awesome sauce!!
09/13/2016
I surprised my boyfriend with this and he was so happy! This is by far the best cologne i've ever smelt!
09/10/2016
Smells clean and has a slight spice. Good staying power, hard to over do it. Definitely recommend
09/10/2016
incredible scent. It lasts for at least 6-8 hrs, at least on my person.
09/08/2016
Very nice scent
09/07/2016
It smells good
09/06/2016
Luna Rossa is a great scent if you want something that is in my opinion light and inviting. I enjoyed the hint of citrus from the orange and to my surprise the notes of lavender as well. I would definitely recommend this and buy it again for myself.
09/05/2016
Great scent for every day. Light and fresh.
09/02/2016
Similar to Prada Milano with a sweeter note. Lasts all day. Great to wear during the summer or with lighter colors. Will definitely get a bottle.
09/02/2016
My favorite cologne that I've received since I've been a member of this subscription service! Will definitely be buying a full bottle of this one!
09/02/2016
Really elegant smell.
09/02/2016
By far the best cologne I've tried with Scentbird.... Already have it queued for next month.
09/02/2016
LOVE THIS SO MUCH. It's so clean smelling. I've gotten many compliments on it.
09/02/2016
Have always liked this scent when i tried it in the store. Glad that I can sample it before I purchase a full bottle
09/02/2016
Great scent!!! Best one I've received so far.
09/01/2016
I never received it!! And according to the shipping info I've been provided with I won't get it until mid September.
09/01/2016
I never received it ,
08/31/2016
First initial spray threw me off. It reminded me of an air freshener you use in a bathroom because its all lavender. The mid and dry down is where it shines for me. Lavender and and some kind of orange blended toghter is a nice smell. Also longevity isnt too good.
08/30/2016
I fell in love with the scent as soon as I smelled it
08/30/2016
ABSOLUTELY a panty dropper!
08/30/2016
great clean smell very noticeable.
08/30/2016
Out of stock. :(
08/30/2016
I have bot received yet.
08/30/2016
Nice smell soft but sweat smell good smell for work
08/29/2016
I can't share cause I haven't received anything as of yet....
08/29/2016
Nice and strong maculate smell
08/26/2016
This smells amazing! It's clean, and smells like a man should without being too heavy. It kind of reminds me of shaving cream, cedar, and maybe mint... Odd, I know, but it works!
08/24/2016
This smells so good! I've had this for 3 days, and have been asked several times "What are you wearing? "
08/23/2016
Love this scent and used it for all occasions work or just being out and about! Glad I found Scentbird!!
08/16/2016
When I first sprayed it, I was amazed by how awesome it smelled. Initially I was like - wow this is a dope fragrance. As it lingered a little longer I loved it. The next day when I went to try it on, I realized that it actually started to smell almost unisex; definitely a sweet fragrance. For a split second I couldn't remember whether I ordered a perfume or a cologne. Then a buddy of mine explained that the sweetness is something found in most Prada colognes. I still enjoy it on the right day.
08/09/2016
I like it. Not an every day cologne for me, but would be nice for a date night in the fall.
08/07/2016
This is an amazing fragrance!!!!
08/06/2016
One of the best colognes out there. People have started conversations with me for no reason and I think it's because of this cologne. I'm an ugly guy and I get treated like a hunk!💪🏾💪🏾💪🏾
08/04/2016
Liked this one a lot
08/03/2016
By far the best Cologne I've ordered. I love scentbird because I get to try so many different ones, but I think this is my new permanent scent.
08/03/2016
It wasn't the best scent. And when I got it it was half way gone....
08/02/2016
Nice scent but a little to sweet for me
08/02/2016
This cologne just works on me, the scent it produces is soft, attractive and clean at the same time but not citrusy. I get many compliments from it so in my opinion it really gets the job done.
08/02/2016
This cologne was a throwback to a good friend who wore it - and it smelled amazing on him. I love the way Luna Rossa smells, but I'm pretty sure it makes my allergies go HOG WILD! :) There may be some cedar or something in here. This smells amazing, too bad my allergies disagreed!!!!
08/02/2016
I like it. I have only had 1 compliment about it though. I've received better wearing Curve. That being said it's still ok.
08/02/2016
Love it! Got alot of complements.
08/02/2016
love it so do eveybody i come across of
08/01/2016
Light and refreshing. Definitely happy with this selection
08/01/2016
I love this scent, I am a Hugo Boss scent kinda guy. But after getting this cologne, I have change my favorite to this one...
07/31/2016
I enjoy this scent. It's very nice and not overpowering.
07/31/2016
Balance of sporty and energetic yet elegant and sensual.
07/30/2016
Best one so far! Most compliments received!
07/30/2016
The scent was exactly as described, which is decent. It doesn't seem to last long on me, though.
07/30/2016
I really like the freshness of Luna Rossa. Perfect for summer. I would say 2 applications will cover half day!
07/29/2016
Not sure bout the scent, I have a cologne strip from a magazine of the same stuff and it seems to smell a little different. However, I like it anyway and look forward to buying more cologne from Scentbird
07/29/2016
I ordered this cologne on a whim, and I am so glad I did.. possibly the best cologne I have gotten so far. I'm a Hugo man usually, but I am now a Prada man.
07/29/2016
The Best!!!!!!!
07/29/2016
Awesome scent!! Got alot of compliments at work and from my gf.
07/25/2016
Just got it in. Smells marvelous! Just two sprays will do the trick.
07/09/2016
Very average, nothing special. Was OK.
07/07/2016
it was good, not the best but it was good
07/07/2016
I like a lot this cologne fresh
07/07/2016
The cologne is what it advertises, very good smelling but wished it would last longer.
07/06/2016
I LOVVVE this scent on my husband!!! 😍 It smells amazing!! He gets tons of compliments! Even men ask him what he's wearing! He & I find it to be long lasting. I highly recommend guys!!
07/03/2016
Clean,crisp and pleasant, however, the initial scent lasts about five seconds, the base notes reappwar about an hour later and are what you would expect from a citrus Prada
07/02/2016
Smells wonderful, clean scent and very sexy.
07/02/2016
Love this scent . Suttle and light and clean .
07/02/2016
Great fresh clean yet slightly spiced fragrance! Perfect for any occasion, day or night!
07/02/2016
Lasts long and smells good.
07/01/2016
Smells great. Long lasting.
07/01/2016
The scent of this is nice, but I don't feel like the scent last long on me.
07/01/2016
A little to sweet for me but perfect for a day at the beach!
06/30/2016
It's an AMAZING smell I love it!
06/25/2016
Amazing Amazing scent!
06/23/2016
Amazing scent! I cant get enough of it.
06/18/2016
Definitely smell the lavender and citrus in this. I personally love it, but I feel like the scent isn't as bold throughout the day.
06/11/2016
I like the smell of it, but the fragrance didn't last long.
06/04/2016
light scent , but otherwise enjoyable
06/04/2016
Amazing scent. Unfortunately doesn't last long. Received tons of compliments.
06/03/2016
Smells amazing! I get so many compliments on this cologne,
06/03/2016
Light refreshing scent for me !
06/03/2016
Very good smell. Lasts all day
06/02/2016
Average fragrance, with below-average staying power.
06/02/2016
Great summer scent!
05/31/2016
I have not received any cologne yet and I'm wondering is this a scam . I paid last month no cologne
05/30/2016
A lot of complements
05/26/2016
Its funny, I actually stumbled upon this scent because of a guy I was dating. I sniffed the bottle and it smelled wonderful! When I saw it here I just had to get it FOR MYSELF lol. I knew it would settle into my skin differently than a guy and I loved every minute of it.
05/12/2016
Amazing. Can't wait to get a full bottle.
05/01/2016
I love this...it smells clean, expensive, complex and is good to wear during the day.
04/15/2016
This was our first experience with scent bird. And it was amazing. The cologne smells great. We get compliments on it all the time. And it doesn't make me sneeze constantly! Already excited about the next one!
04/01/2016
Fresh soft scent. I can see myself falling asleep to it, on a nice warm evening.
03/31/2016
My wife said, "Wow! You smell so good!" This says it all.
03/30/2016
Smells real good
03/29/2016
This has become one of my favorites!! My wife loves it Its her favorite out of all of the ones I've received.
03/29/2016
Many compliments!
03/29/2016
Best scent I've received to date!
03/29/2016
Light crisp scent, not overpowering but very noticeable. Great for casual activities, date night, and workplace appropriate. I love this cologne.
03/03/2016
I havent received this yet but as soon as I do I will review I was sent something else instead.
02/29/2016
For me this is a lighter sent. Nice smooth sent if you not normally into stronger colognes. Light with fruity citrus notes makes for crisp clean sent.
02/17/2016
Great scent it's very mild not loud and last all day
02/08/2016
Very nice fragrance, that is not very overwhelming but it is subtle.
02/05/2016
Im in love with this scent!!!
02/03/2016
Though this scent is meant for the men, I am just super in love with it for myself! I got a small sample from Sephora recently and wore it a few times, each time I received great complements on my fragrance. Super in love with Prada Luna Rossa.
02/02/2016
It was a little female for my taste
02/02/2016
A fantastic scent for day or night. Clean and sophisticated.
02/01/2016
I love this cologne so much. It's the first & only guy cologne I like.
01/19/2016
It's an ok smell. I did not receive many compliments on this cologne. I wouldn't order this cologne again.
01/18/2016
Immediately after applying seems like it will be too strong. It will not, over 15 minutes it settles into a pleasant tone and blends into the environment. Perfect for evenings!
01/08/2016
this was the scent that truly piqued my interest in men's fragrances for the first time. I got nothing but complimnents. it's a very unexpected scent to find on a woman, but it's very sexy and mysterious. I see a lot of people saying it didn't last all day for them, but it did for me. I actually enjoy this scent even more the next day when it's still on my jacket!
01/05/2016
Got Diesel at first but emailed Scentbird and they were really friendly and helpful. Sent me the correct one fairly quickly. I really enjoyed the Luna Rossa. Was nice and light. Clean smelling. My GF liked it. I would def recommend this if you like F by ferragamo or burberry brit.
01/05/2016
My girlfriend really loves the scent, only downside for me at least it doesn't last all day.
12/30/2015
I actually did not receive this I December. In fact I received a completely different selection. I received Diesel however I do enjoy the fragrance. I love this company and can't tell you how happy I am. Though I must ask is there a possibility I could still be sent the bottle of Luna del Rosa. Thank you
12/30/2015
I did not receive this one to wright a review. Scent Bird sent me Diesel and I liked it very much
12/30/2015
Did not receive ? Was sent diesel instead ?
12/18/2015
Love it. Light and citrusy
12/15/2015
I do love this scent a lot, but for me it doesn't seem to last long. By asking others to see if they smell it, so I know it's not just me used to the smell.
12/09/2015
favorite cologne yet. Smells masculine yet different.
12/07/2015
This was just ok. Has a very soapy smell.
12/05/2015
Smells great. Not real strong, though. A little more subtle.
12/04/2015
One of my favorites
12/02/2015
This scent is everything! It truly is one of my favorite scents. Its a more sophisticated scent and I absolutely love it.
12/01/2015
Very clean smelling. I enjoyed this purchase..
12/01/2015
I would love to tell you bet I never have got it yet!!!
11/29/2015
Loved it. Got great compliment. Long lasting, strong scent.
11/25/2015
Good for a lady. I am male. Not what I signed up for. I am wondering why I even got it...
11/24/2015
I love it! Everyone i encountered asked me what i was wearing...
11/24/2015
AMAZING SCENT! quite possibly my favorite ever! Not sure why other reviewers say that it's light and doesn't last long. It's the polar opposite. It has a sexy scent and lasts all day on me. And a little bit goes a loooonnnggg way!
11/24/2015
Not that strong and doesnt last long but smells good
11/24/2015
BEST. SCENT. EVER!!! I've received so many compliments on this scent from women and men alike its unbelievable!!
11/11/2015
One of my favorite colognes. Smells so clean and sexy. It lasts a while. The top notes are intense and the bottom notes are still strong as well.
11/06/2015
The scent is very weak. I feel like that these aren't authentic scents but rather imitation scents that are cut with DPG.
11/04/2015
Love the smell not to strong, everyone at work and random people I pass by ask what I am wearing
11/04/2015
Great cologne, so fresh and clean
11/03/2015
Great scent and a favorite already
11/02/2015
Smells alright.. light and fresh doesn't last long.. not quite my style but I could see others liking it
11/02/2015
Great product smells good awesome
11/01/2015
My Favorite already!
10/29/2015
Great cologne. Extremely good for casual occasions. Lasts all fay
10/29/2015
Never tried it before. Smells great, definitely my favorite.
10/29/2015
Great smelling cologne.
10/29/2015
Smells great good day time scent.
10/29/2015
Perfect smell for the best deal
10/16/2015
This is my fav. I always get asked what I am wearing when I have it on. It's fresh and clean smelling but still sexy in a way. I love it!
10/06/2015
Prada Luna Rossa is one of my favorite colognes
10/06/2015
I like ygis cologne alot as far as the smell goes. But it isnt too strong.... I like to smell for awhile but without spraying alot...
10/02/2015
my favorite go to cologne. always gets lots of compliments and questions when i wear it.
09/30/2015
Not super masculine, I wear it daily as a female.
09/30/2015
Loved the scent, lightly sweet and citrusy!
09/30/2015
Love it. Soft yet still masculine.
09/29/2015
To who that is in charge of shipping I don't receive my order as of yet .
09/29/2015
I like the Prada, but does not last all day
09/29/2015
For me, it is a little too fruit based, but I do really like it.
09/21/2015
This is a pleasant scent but a bit too sweet for me.
08/29/2015
Great scent for somebody thirty or older . Although it is aquatic its a little bit dryer then other aquatic scents . I personally prefer the sport version of this scent it's a little sweeter but this one I like a lot i'm just not over the moon with it.