Prada
Infusion de Tubereuse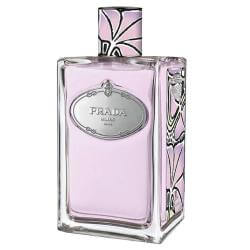 Get a 30-day supply of Infusion de Tubereuse
for
$
14.95
Notify me once this scent is available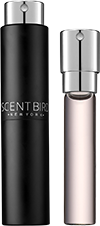 0.27 oz subscription

0.27 oz a la carte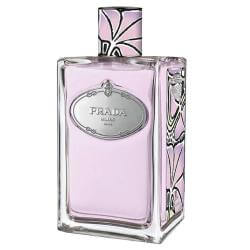 1.7 oz bottle
Share and earn free perfume
Notes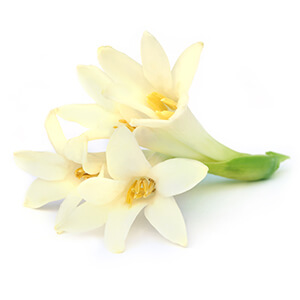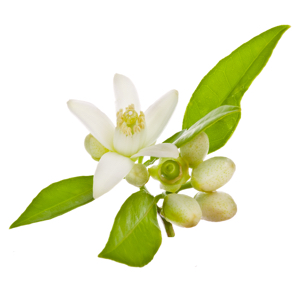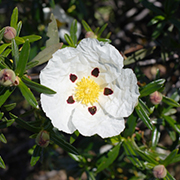 Description
A surprising mix of tuberose from India, petitgrain bigarade, blood orange from Italy and dynamone combines to create Infusion de Tubereuse, a delicate impression of this traditional scent. As with every scent in the Ephemeral Infusion collection, the packaging of Infusion de Tubereuse references prints from the Prada fashion archives.
You may also like
Infusion de Tubereuse by Prada Reviews
09/12/2017
Personally, I don't like this smell at all. I think it smells horrible very old ladyish. If I could give it zero Hearts I would...
09/09/2017
Hi Scentbirdies! I like the scent. It's not one that I would normally buy but that's why I like this subscription service. I can try something new!
09/05/2017
I like it Smells like flowers to me cant want to try it and see how long it last tommorrw I hope its one of them sexy Perfumes
09/05/2017
My shipment arrived so quickly after signing up with scentbird! The Prada was a very beautiful and elegant fragrance. Thank you!
08/29/2017
I love this perfume! It's a very powerful but beautiful scent!
08/22/2017
This is such a pretty, fresh scent. I can't wait to wear it for a month and enjoy!
08/19/2017
Such a pretty and clean smell! Love it! Perfect spring/summer scent!
08/17/2017
I loved this scent! It smells divine and I have gotten compliments from ladies and men alike. Makes you feel good to hear so many people say, "you always smell so good! " it lasts a good about of time.
08/11/2017
To powdery for my taste, shipping date kept on being pushed, from August 1st to August 10th.
08/08/2017
Very mature and bold smell; if "confidence" were captured & bottled this would be it
10/06/2016
Feminine and beautiful scent
10/05/2016
Lovely citrusy floral! I can't stop smelling myself!!
10/05/2016
Way to strong for me.
10/05/2016
The little bit of perfume I was able to get out smelled great.But I truly think mine was defective. I'm still not able to get a spray out just tiny squirts.
10/04/2016
Smells nice. Only a small amount is needed or it can be overbearing.
10/01/2016
Smells amazing live this pick
10/01/2016
This is a lovely scent, not over powering and very well suited for more mature women.
10/01/2016
Beautiful fragrance
09/29/2016
Not my favorite... Slightly old ladyish
09/26/2016
This scent i wasn't too crazy about. I love sweet smells but it wasn't for me, of course everyone has their own preferences. This perfume was a little musky mixed in with sweet. In my opinion, musk and sweet don't mix. Hope this helped someone. While i didn't like it does not mean by any means someone may love it.
09/24/2016
I'm late reviewing this but I really liked it & so did my man. It may seem strong at first, but the dry down really softens. It's a great spring/summer fragrance. I'll likely buy the full size at some point.
09/20/2016
Not my favorite. Clean, floral and sweet, but not suitable for my tastes.
09/10/2016
Not my cup of tea. Just not a good scent for me.
09/07/2016
nothing special
09/05/2016
I love this scent! It's fresh and pretty! Amazing!
09/05/2016
I really love this month's perfume. I like heavy, sweet fragrances.
09/04/2016
Just not for me. Smells a little too much like potpourri.
09/04/2016
So perfect, very soft but smells rich
09/01/2016
The scent was very nice nut too lite for me
09/01/2016
I really like this smell, it is great for work. It smells soft and subtle and is not overpowering. I also like that is smells feminine and clean at the same time.
09/01/2016
did not like at all this was nothing like what I thought scentbird would be like very disappointed
08/31/2016
I do not like floral scents. that's The only reason I rated it so low.
08/30/2016
This scent is so me, so sophisticated!!
08/30/2016
I like this ok-infusion de iris is still my favorite
08/30/2016
Very sweet smelling 😊😊
08/26/2016
Not bad buy not great. Just not for me. Smeels like an old lady.😬
08/19/2016
My fragrance arrived today. It's very musky and heavy when you first spray it on. It reminded me of one of the older/elderly ladies at church. It does smell better after a bit. I will not purchase this again. However, my husband thought is smelled good / clean.
08/19/2016
Reminded me of Red Door or Elizabeth Arden diamonds. If you are 70+ you will like this.
08/08/2016
This smell like nursing home patients, yuck!!
08/05/2016
dont like the smell
08/04/2016
Love, love, love it! Only been a member two months, but have two scents I have never tried before and I haven't committed $65-$80 on a bottle I won't use.
08/04/2016
sorry, i dint like it!!!
08/02/2016
did not like it
08/01/2016
Love it, perfect summer smell!
07/31/2016
Wasn't pleased
07/31/2016
Not my favorite
07/31/2016
Smell reminded me of an old lady. Did not like at all..
07/30/2016
I gave this one to my granny, this scent does not last and is really for an older women...
07/29/2016
Love it, soft and clean smell.
07/28/2016
This smells like a special occasion for spring type scent
07/20/2016
Without a doubt a scent for a mature woman. Not a fan.
07/18/2016
I really loved this fragrance, soft and floral. I'll actually be ordering another bottle.
07/06/2016
More of an older lady type of perfume. Wasn't feelin' it
07/06/2016
Love this! soft and sweet and exotic .
07/04/2016
I love this scent! Its so light, fresh and different. I'm a Prada girl all the way, and I think this is their best scent!
07/02/2016
It's a soft scent that I liked until my husband said it reminded him of old lady mixed with vanilla fields. That ruined it for me.
07/01/2016
It's a nice scent it's more of a mature scent you'd wear to work or something like that.
07/01/2016
Not over baring. Just the right amount of a sweet and flower smell. Lasts all day.
07/01/2016
I love this fragrance it's soft and sexy
07/01/2016
So far I don't care for the may or June Prada scents. They are not good on me.
07/01/2016
Really loved the fresh, floral and yet very clean fragrance. It is very subtle does not overpower the surroundings but rather comes across as a burst of spring freshness. I really liked it
06/29/2016
I will be purchasing this. It's tuberose with a kick of spice. Not so floral that it seems outdated
06/27/2016
I have grown tuberoses, and this does not smell like them at all. They smell intoxicatingly lemon-ginger. This smells like rose and freesia or something. I do like the tiny bit of darkness and depth the labdanum provides, but it is almost immediately gone. This perfume is soft and floral and boring.
06/22/2016
I did not like this perfume at all.
06/21/2016
I liked this one. It mellows well.
06/05/2016
It is a delicate scent. Very nice, but as others have said, just does not last.
06/05/2016
Like the smell ... just doesn't seem to last ...
06/05/2016
Like the smell ... just doesn't seem to last
06/03/2016
Only reason I wasn't fully happy with it was that it made me sneeze a lot but the scent was beautiful and clean and I received many compliments both times that I wore it
06/02/2016
Very nice I have received many compliments
06/02/2016
I Travel a lot so I love the carry-on size cologn
05/27/2016
It does not have the staying power I've come to love from Prada. The smell is much more floral than Iris, if it lingered more than an hour or two, I'd probably love it.
05/25/2016
I did not like this one at all
05/16/2016
Didnt care for the scent. Would not purchase full size bottle.
05/07/2016
Love this scent. Sexy and feminine.
05/05/2016
One of my faves I love the gardenia and rose smell. It's very soft and feminine and has a soft hint of musk. At least that's how it smells on me.
05/05/2016
It smells really good but a real soft scent.
05/05/2016
Love the scent, very light and it last all day
05/04/2016
Very satisfied with the smell, and size . Already looking forward to Mays scent!
05/04/2016
I found this one to be a little too green. It was more earthy than rose. Not my favorite.
05/03/2016
Very pretty, but way to sweet for me.
05/01/2016
It smells so beautiful really soft lovely, love it
04/29/2016
At first the scent was overwhelming and was too musky. I didn't like that it smelled like baby powered at first. Once it died down it was pleasant. I was told it's a perfume that an older women would wear.
04/26/2016
Once it sent died down I found it very nice and light. It does not have the best staying power but a good one to have if you like soft and delicate fragrances.
04/10/2016
Very soft fragrant tuberose, perfect for spring time. Not as much staying power as desired. Would purchase if it lasted on my skin longer.
04/07/2016
Did not like this one at all.
04/06/2016
Its pretty sent, but didnt wow me
03/30/2016
i absolutely LOVE this one! It is a perfect summer every day fragrance. My favorite so far!
03/29/2016
This scent is amazing, it's like a sweet flowery fragrance. It's a must have.
03/29/2016
If you love Tuberose you will love this scent! Absolutely divine!
03/29/2016
I love this scent! Very nice and light!!
03/29/2016
Light and sweet. Not overbearing.
02/29/2016
It was okay, didn't quite like the scent!
02/19/2016
Light and fresh, i enjoyed this scent
02/17/2016
I really like the way this one smells. Very pretty. It's not overpowering.
02/05/2016
didnt like the scent...
02/03/2016
I'm glad to have been able to try thru Scentbird because this is one I'm not interested in.
02/02/2016
I absolutely love this fragrance...
02/02/2016
Light scent. Kind of reminds me of baby powder a little bit.
01/30/2016
It was just okay. I really don't like this scent for me. Dissapointed in Prada.
12/30/2015
this smells so good. light and sophisticated i was so excited to receive it, but it doesn't last through out the day. actually I feel that it fades as soon as you spray it on.
12/30/2015
I wasn't impressed with this scent. I like a more sweet citrus scent.
12/29/2015
Light, fresh scent
12/05/2015
Smells nice after you've worn it for a while. A bit musky to me. Not my fav.
11/16/2015
It was a mixture of really sweet with really musky tones - did not like at all - would not recommend it
09/29/2015
This wasn't a favorite on me. It reminded me of the kind of perfume that an older woman would spray too much of before attending church. Stiflingly floral.
09/25/2015
Light, very floral. Don't get much citrus at all. Sweet & springy. Very clean. It's a nice smell. My only issue? It's not very unique. I have definitely smelled this smell before. Prada calls this scent what it is...& I know I will wear it... If you are looking for a seasonal scent that captures damp Spring energy, this is one steps up....
07/24/2015
"I would consider purchasing this. It is a very light perfume so I felt comfortable wearing it in the office during the day. To me it had a slight powdery scent to it, and I get the scent of violets. I don't really detect much citrus at all - to me it is much more of a floral scent. The longevity is pretty good."