Pinrose
Gilded Fox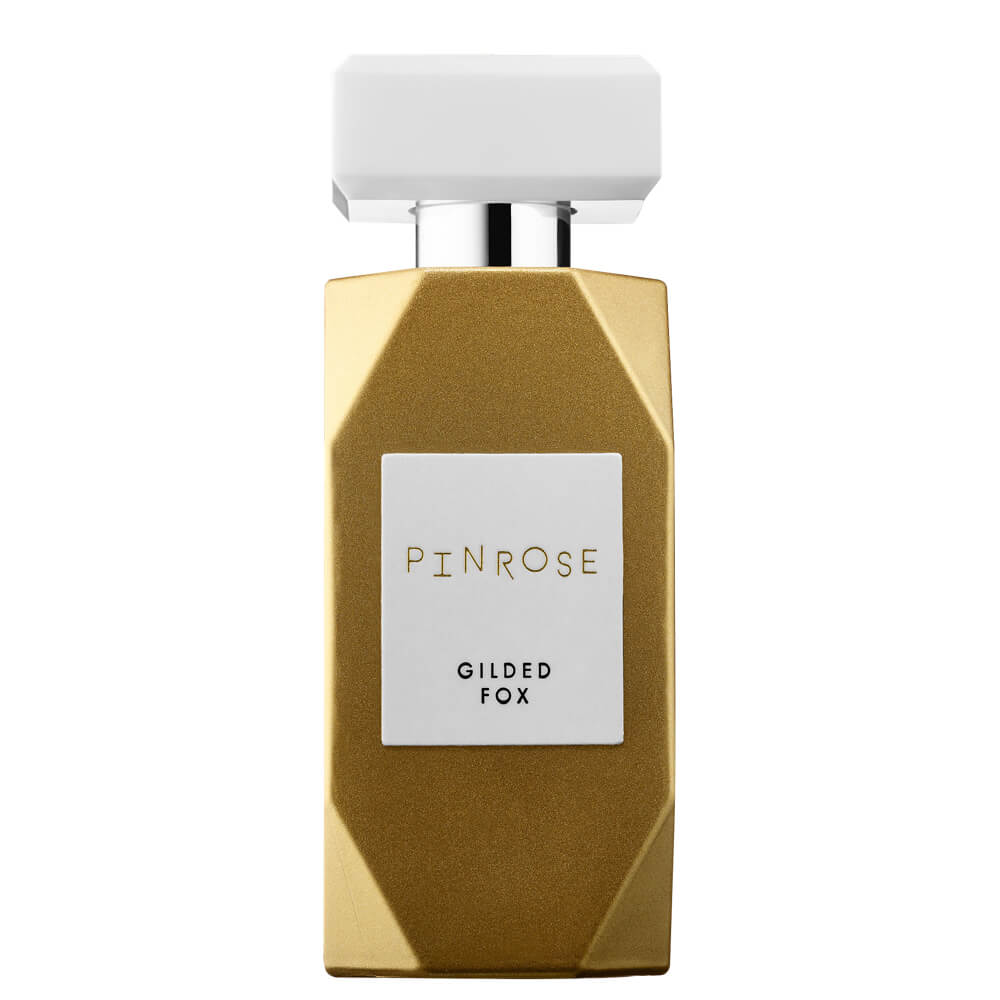 Get a 30-day supply of Gilded Fox
for
$
14.95
Notify me once this scent is available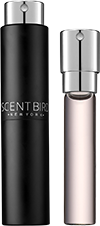 0.27 oz subscription

0.27 oz a la carte
Share and earn free perfume
Notes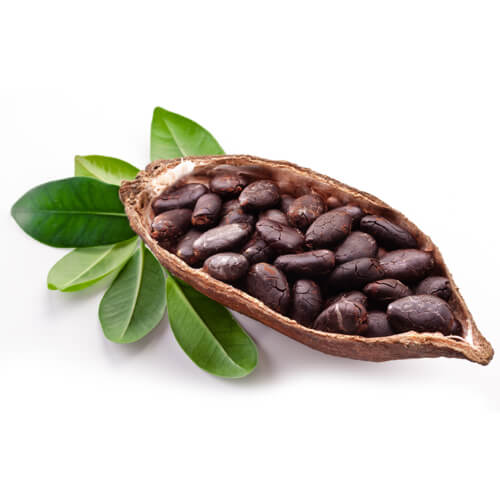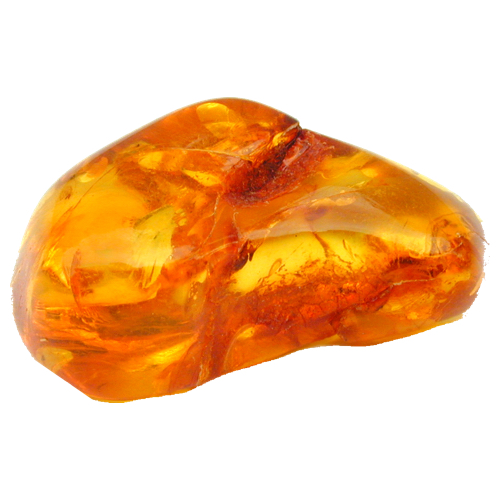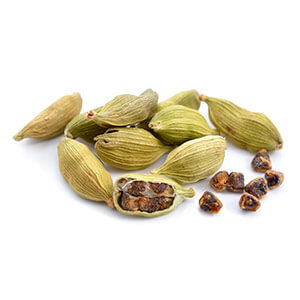 Description
Out fox your prey with this warm and sexy potion. Best worn with a barely there come-hither stare.
You may also like
Gilded Fox by Pinrose Reviews
11/11/2017
I️ really didn't care for this One. I did like the chocolate note i got from it but other then that it wasn't something i care for
11/09/2017
This fragrance was not me! It finished too powdery for me. This was my first shipment and I was so hoping to enjoy my first without having to wait a month for a new one. Wish there was a pay to trade option. Also wish there were roll on options as I think they come off softer than sprays.
11/07/2017
This smells like the smoked vanilla candle from bath and body works, which I love! So it is a fun perfume, but I don't love it enough to purchase again.
11/05/2017
Smelled like old lady, very strong. Not for me.
11/05/2017
It smelled pretty, but I wasn't blown away and the scent didn't seem to last very long. I will use it until it's gone but I don't think I would order it again.
11/03/2017
Strong, sweet fragrance that lasted a long time on my skin. I prefer Secret Genius but Pinrose, for he most part, is a line I love.
11/02/2017
Didn't like this one at all. Smelled like baby powder and old lady perfume. It was so strong smelling I gagged.
11/02/2017
Gingerbread men, hot cocoa, rummy yum mines in a fragrance. Just perfect for this season! Love ❤️ and have ordered another sample because I'm using it up quickly. I have been layering it with Guerlain Elixir Gourmand Coquin. The combination is heavenly! 😍
11/02/2017
Nice smell, it doesn't seem to have much staying power though. The butter and rum or some combination come off as a spicier baby powder smell to me. I do like it, but I like spicier, sexier stuff better. I think I'll continue to wear this in an office situation but I won't buy a bottle.
11/02/2017
I was super excited for this scent but it fell flat. Like it fell down a few flights of stairs and landed on its face. At first spray i smelled chocolate but that dissipated in seconds, followed by a spicy scent. I would have liked it then but the spicy smell only lasted a few minutes before morphing in to a smell that reminded me of playdoh. I even grabbed a tub of my daughters playdoh to compare the smell and yup i smelled like playdoh. I tried this a few times thinking it had not meshed well with my lotion or scent of my fabric softener. I even tried to use a vanilla lotion and body spray before spraying this perfume on myself and i still smelled like playdoh. On an upside it smelled really nice on my 12yr son but to girly for him. It might work with some people but not me.
10/29/2017
I love this one, it smells like gingerbread and the holidays
10/27/2017
I have mixed feelings on this one. It's a very unique scent— sweet and spicy. My son and husband love it, which is unusual for perfume. My son says I smell like a chocolate cookie. Is that good? I will keep the sample for the holidays for sure but it won't be an everyday scent.
10/26/2017
I'm so loving this one! Think winter- hot cocoa, rum, coffee... and some memory you think this reminds you of but can't place it. Very warm and woody dry down. Wish it lasted longer... it fades by lunch break and I'm reapplying (because I love it) I want to buy this one for sure!!
10/06/2017
In love with this!! This arrived in the mail when I had a cold and I couldn't really smell it - however what I thought I could smell, I wasn't sure I was going to like it. However fast forward to when my cold was completely gone and wow - this fragrance is incredible! It smells chocolatey and spicy initially and dries down to a gorgeous warm, spicy fragrance. It's quite unique and does not smell like any other fragrance I own and when I catch a whiff of this throughout the day, I'm really struck by how incredible it smells. Definitely a new favorite!!
10/05/2017
I have to admit this is the first perfume I received that I tossed in the bin the second I whiffed it. Reminds me of sterile medicine and spritzers that try to mask an underlying scent of unclean. The idea was good, but the execution of these scents was a disaster. I'll have better luck next time.
10/02/2017
too sweet for me. feels immature, and over powering. lingers for a long time.
10/01/2017
Just received my fragrance 0and it's nothing short of AMAZING. I'm obsessed with the sexiness and spicyness of this perfume. It has a hint of something sweet but it's just the right combination for anyone that's a fan of smelling like everything that turns a man on!
09/30/2017
My 8 year old son says this makes me smell like oreos which makes him happy. If it makes him happy, I'm happy to have it and create sense memories of his childhood with him. Had he not made this comment to me, I'd say I like this slightly more than average.
09/28/2017
I wanted to like this, but it reminds me of an "old lady perfume" when I first put it on. Once it dries on the skin, its better but still not something I want to wear.
09/28/2017
Chocolately and sweet. Perfect for Halloween/October.
09/28/2017
Hated it!!!! Described as spicy but it didnt smell it. this is the first scent I'm actually putting in the trash because it's so far off from anything I'd ever wear.
09/27/2017
Wow love this ! Great for fall love the spicy tones and the rich full body of Amber under tones ..... then again I am obsessed with kenvo Amaurwhich is very spicy too .
09/27/2017
This was not for me. I wanted to like this, but it smelled dirty - like someone who needs a shower, but took a perfume bath instead.
09/12/2017
Vaguely smells of chocolate when first applied. Wears into a BEAUTIFUL scent that lasts all day!
09/05/2017
Perfect scent for heading into Fall. It has a crisp, spicy, woodsy scent with caramel undertones. Definitely glad I chose it. It may be too early yet in September, but It makes me want to make some cocoa or hot cider and watch Halloween movies.
09/03/2017
At first I thought this perfume was way too sweet! Straight from the bottle it smelled like a tootsie roll, but once it dried on my skin the more woodsy, musk smells came out which I love! First day of wearing it I couldn't stop smelling myself. I am still I little worried it is a little to sweet to be my new perfume, but I do really like it.
08/31/2017
Wanted to love it but this is WAY TOO STRONG for my taste. There is a strong cut to the scent, something that makes it just a bit too overpowering.
08/30/2017
This is exactly what I had wanted! It's so smooth and velvety with chocolate and spice. It reminds me of sitting next to a cracking fire with an oversized mug of anything yummy. It's romantic and smoldering all at the same time.
08/30/2017
I have a smaller version of this and it smelled much different from the one I got. It reminded me of dirt, which isn't what you want to smell like all day.
08/23/2017
I was so excited to try this. I heard about it on YouTube of all places. It did not disappoint. It's slightly sweet, slightly spicy. I love it. I wish it stayed on me longer though.
08/21/2017
This has become a favorite. It has a chocolate orange scent when sprayed initially, but dries down to a warm, slightly chocolate scent. Of all the perfumes received so far, this and the Indigo (by Nest) are my two favorites. I'll be sad to see this bottle end. It's prefect for work, a night out, or weekend wear. It feels subtle, yet it has some good lasting power. The scent develops over time, and changes somewhat, but the heart of it remains. All around, a great scent.
08/06/2017
I absolutely love this perfume. At the first spray I wasn't so sure, it didn't smell like chocolate exactly--- I couldn't quite put my finger on what it smelled like. But I dunno what happened, after a very short time it became a warm chocolatey rummy dream on my wrist, and now for some reason there isn't even any waiting period, it just smells incredible and warm and cozy and delicious as soon as I spray it. It's my new favorite.
08/03/2017
This perfume is too heavy for the summer, but will be perfect pair with a black cashmere sweater, a cup of coffe, and the smile of the gentleman who sits across from you on your daily commute. My husband's opinion is that it is the best smelling perfume I've ever worn. It is a very grown up gourmand.
08/02/2017
I absolutely hated it. I got a sample card with a scented swab and loved it, it smelled like Warm Vanilla Sugar, but grown up, so I decided to put it in my queue. For me, it's awful. It's so peppery, I can't get past the pepper. I thought maybe the pepper dies down, nope. Smelled horrible all day. Definitely not for me.
07/26/2017
Interesting. It smells like coco butter lotion and chocolate. I'm still on the fence about it.
07/26/2017
I did NOT like this scent at all!!! Blahhhhh! A sicky sweet smell like a CHEAP childrens cologne.
07/26/2017
I am perfume collector, I own several different brands, YSL, Donna Karen, Versace, Ralph lauren, Dolce & Gabbana, i can keep going. This is by far the best perfume i have ever encountered in LIFE. i wore this to the office and literally EVERYONE asked about it. I had people ask me the name and wrote it down so they can purchase their own. You have no idea, this is such a treat to yourself and everyone that follows your path. Delicious .
07/25/2017
I was so looking forward to this, alas I didn't like it very much. I will try it again in the winter to be sure, but my initial impression was disappointment.
07/24/2017
I didn't like this scent at all, was disapointed as this was the first perfume I chose
07/15/2017
I have received so many compliments wearing this perfume! I don't typically use up my monthly selections in a month's time, but I did with this one. This perfume is like spicy cocoa without being overly sweet or overbearing. It's rich and warm, but not musky (I hate musk... blech!). I took this with me on a girls trip and my friends couldn't get enough of it. I get endless snuggles and neck kisses from the hubs when wearing it as well ;) I plan on purchasing a full sized bottle! <3
07/12/2017
I've only worn this once, and I really don't know what to think of it--I really love the waft of chocolate-sweetness this has to it, but at the same time, I really can't stand the powdery scent you're stuck with. I like smelling this... but I don't want other people to smell this on me? I don't know, it is hard to describe. I guess it is just not my kind of fragrance; I wore this to work, and I really felt quite obnoxious because it's very potent.. I ended up trying to wipe some off so it wasn't as strong. I don't recommend this scent to anyone who can't stand powder scents--definitely not for you (or me!).
07/11/2017
This is a sexy scent, more appropriate for the colder months, fall and winter. The rum and cardamon are what I smell on first spritz, then comes the cocoa, when it dries down, it's a warm creamy amber. I like it but do not love it.
07/05/2017
This is one of my all time favorite scents!! I'm suprised the reviews aren't higher. It's a very sophisticated scent.. like a grown up sexy smell that is like no other. I get compliments every time I wear it.
07/03/2017
I hate it. it stinks
07/02/2017
Didn't like it...smells like dirt..
06/21/2017
Super strong and old person.
06/21/2017
Love this it's spicy in just the right place its amazing
06/20/2017
I did not care for this scent at all. Felt it was super strong and gave an older burn the nose hairs scent.
05/21/2017
This is my favorite scent so far. It smells so good. It is a delicious smell. My husband actually nibbled my neck when he smelled it on me.
05/20/2017
very unique scent. It goes one spicy but afterwards smells like chocolate. It wasn't my first choice to wear but I didn't hate it or love it
05/17/2017
I did not care for this scent. It is very strong and gives off a sort of old lady vibe. I did like the chocolate notes in it but it's something I want to smell like
05/05/2017
This scent slightly reminds me of Bath and Body Works, Toasted Marshmallow candle. It has a sweet vanilla, marshmallow scent in the beginning. After wearing it awhile you can pick out a hint of cocoa. It's OK, my first Pinrose perfume, but it doesn't last long.
05/03/2017
smells like a cabbage patch kid. in a good way.
04/30/2017
This is perfume is decadence in an atomizer. The cocoa notes are warm, rounded, and rich, especially with the background notes of rum and vetiver. I was worried that this fragrance would be cloying and saccharine because of the cocoa, but it smells more like powdered bitter cocoa than milk chocolate. I agree with @angel that there's something in Pinrose's fixative that's a little sour or jarring, though; there's something I smell at application that doesn't sit right with me, but it seems to fade quickly enough. Gilded Fox ends up being a full, sexy fragrance that lasts all day for me
04/24/2017
I want to like this, and somewhere, under the plastic facade is a boozy chocolate rum cake with spice, but unfortunately, something in this house's fixative is just offensive to me.
03/11/2017
What it smells like to me at first is butter cookies with ginger & cinnamon spiced milk chocolates. The scent lasts all day, smelling more of amber and powdered hot cocoa with marshmallows toward the end of the day. This was interesting, but not a great match for me. I was intrigued by the advertised butter note, which was why I decided to try it. If you like to smell like cosy deserts, though, it's well made, and less syrupy than most gourmand scents.
03/08/2017
sweet and warm
03/08/2017
Smells nice like a hot cocoa and something else I can't quite put my finger on... Unfortunately, it doesn't last very long at all, wish I could give 3.5 ♥.
03/05/2017
Love it! Definitely a unique fragrance, you'll love it if you love gourmand scents, if not I'd skip it though
03/05/2017
It's warm, sweet, sexy. I love the way this fragrance makes me feel.
03/05/2017
I really love gourmand fragrances. Given the description, I thought i would absolutely love Gilded Fox. When I first sprayed it, I wasn't positive, but once it dried down, it was warm and sweet. It did have great lasting power. It's sexy, and I know that I'll enjoy it the more I wear it. It likely won't be my everyday scent.
03/05/2017
I loved how it softened into a beautiful, warm scent affer it was on for a bit. Long lasting too! I really love this one!
03/03/2017
This scent is delicious! It is choclatey and has a rich note of amber and vanilla.
03/01/2017
Second perfume to try that just was not for me . Try and try again as they say :)
03/01/2017
smells like chocolate oranges
02/23/2017
When you first smell it, it has a very odd scent. It smells like lemon and Estée Lauder Youth Dew mixed together. However, after you spray it on and wear it, the strange smell goes away and it smells very pleasant and woody. Not strong or overpowering. I like it a lot.
02/16/2017
Smell reminds me of scorched chocolate, not what I'm looking for
02/05/2017
Did not care for at all. It was just a strange scent to me. I can't even describe it. I do appreciate that it's something different a not the same scents that seem to be repeated everywhere!!
02/04/2017
It was different from any other scent I've worn and I love it!
02/04/2017
My least favorite of all the perfumes I received. Sharp, pungent, weird chemical smell on my skin.
02/03/2017
This perfume is so great! Stays on the skin for a good while. Not too strong, but deep. I love it!
02/03/2017
I am so in love with this scent! It is sweet and sexy. When I first put it on I thought that it would be more of a going out scent for me, but I have been wearing everyday! Sweet, warm, sexy.
02/01/2017
Did not like this scent at all. It smelled like house cleaner to me. Would not recommend to others.
02/01/2017
I wanted to like this so much! The notes were all things I love! Alas, it smelled like cocoa powder and bug spray on me. Just gross. It did smell good on one of my daughter's, though.
01/31/2017
Very strong woodsy smell when first sprayed, but gets better as it fades.
01/31/2017
This smells terrible
01/30/2017
I really wanted to love this fragrance. It sounded like such a nice combination of notes, especially for those of us that really enjoy warm, sweet, gourmand scents around the holidays. Unfortunately (for me), my body chemistry does not jive well with this perfume at all. On my skin, this perfume smells like cheap chocolate and even cheaper rum. It's awful. I couldn't remove it fast enough.
01/29/2017
A very, very sweet gourmand fragrance. It smells like a walk down the supermarket baking aisle. It's long lasting on the skin and well blended, but the extreme level of syrupy sweetness is off putting to me.
01/27/2017
I love this scent! It's deep but not too strong. It lasts a while on the skin and clothes. The vanilla is the strongest in this but you can definitely smell to cocoa coming through. This makes me feel very sexy, but my husband thinks vanilla is a sexy smell, so I could be bias! This is a great scent for colder months and date nights.
01/26/2017
I do not like this for some reason. I feel like it is too strong on the alcohol scent and is much too spicy.
01/25/2017
Delicious cocoa and rum, smells like cardamom too. Spicy and sensual and comforting. Yummy
01/24/2017
Gourmand, yet somehow fresh on my skin. Longevity is fair. Comforting, rich, and nostalgic. Vanilla is what I smell first and throughout, with a bit of smooth milky chocolate, and wood. Quite nice. I like it, and even though it's a "cozy" scent, I could see wearing this in warmer weather, especially at night. x
01/20/2017
Is sexy old lady smell a thing? I think maybe powdery is a better word. Not my favorite on my, but lasts incredibly long and it does smell good, although a little grandma-y
01/20/2017
LOVE LOVE LOVE!! This smells divine!! Sweet...yet warm and sophisticated. Very true gourmand fragrance. I picked this strictly based on the notes and couldn't be more pleased!! This might be next month's pick as well!
01/19/2017
Took a chance on this one and I'm glad I did. I didn't think I'd like it when I first smelled it but it dried into something lovely and unique. Has a lot of staying power. I sprayed it on 12 hours ago and can still smell it on me.
01/19/2017
This was not what I was expecting! At first sniff (sprayed both on my wrist, and sprayed into the cardboard tube it came in) it reminded me of the pink soap you find in public restrooms. However, on my wrist it bloomed into something quite unique. The best way I can describe it: freshly washed hands (with an amber scented soap), eating a fudgy, chewy brownie, in front of the smoky fireplace. Weird, I know. But surprisingly pleasent. Still not what I expected though. I wouldn't call it super sweet. It smells like sweet things, but isn't pure sugar ... like the difference between dark chocolate and milk chocolate.
01/03/2017
Just received this as my first Scentbird perfume, and I am in love! The scent is sweet, musky and so "foxy." This will definitely become a regular perfume that I use!
12/31/2016
OMG..........YUMMY That's all!