Odin
12 Lacha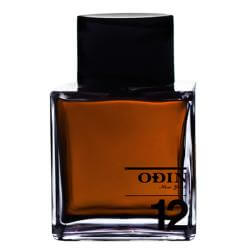 Get a 30-day supply of 12 Lacha
for
$
14.95
Notify me once this scent is available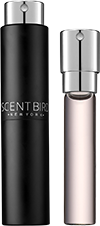 0.27 oz subscription

0.27 oz a la carte
Share and earn free perfume
Notes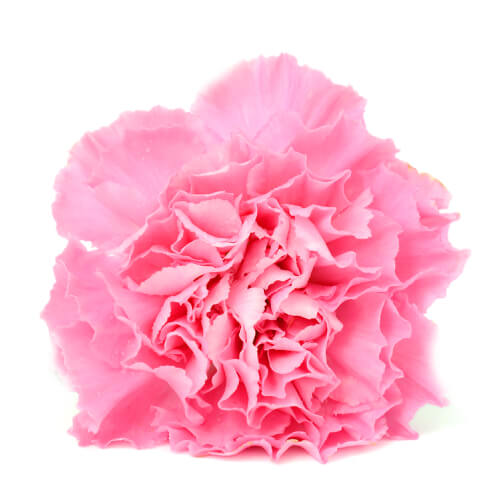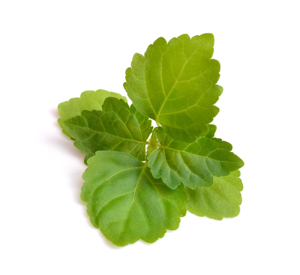 Description
Inspired by the rich landscapes of India, Black Line No. 12 Lacha by ODIN New York is a spicy blend of black pepper, rare Lacha saffron, warm nutmeg and carnation flower brings a kaleidoscope of images rich in color and synonymous with India. The essence of Lacha is characterized by a deep maroon hue, bittersweet and leathery, with a narcotic nature. A suede accord blended with sandalwood, musk and patchouli provide balance with a long-lasting earthy base.
You may also like
12 Lacha by Odin Reviews
10/19/2016
Wonderful fragrance. Dark, dirty,woody,peppery and slightly smokey. I'm anxiously waiting for the cold snap this fall because this will be great for this late fall and winter.
10/05/2016
This is a big step out of the box for me. Much different than I anticipated, but the more I wear it, the more it's growing on me. A very masculine scent that has plenty of staying power to last for hours and hours.
10/05/2016
Good strong masculine smell! I get comments all the time on this one. Description of notes matches actual smell.
10/04/2016
I enjoy this scent, but I don't wear these types of scents (woodsy, musky) all the time, I usually reserve them for fall, or winter seasons, and church. Definitely a nice suit fragrance. There is a lot of floral notes, but I didn't even smell them (aside from the nutmeg) until I read the description. This is more musky than woodsy, but I do enjoy it on Sunday. Currently I use Dolce and Gabbana The One for suit days, so I haven't decided if I'll replace it or not, but this gets a good rating from me.
10/02/2016
Very Strong, long lasting and different. It has a black pepper and leather sent. Not something I would wear everyday but it is a nice addition to the collection
09/30/2016
Probably the best scent I've reneged I received so far. Recommend for anybody
09/29/2016
honestly it smells like my dad...kinda not my style
09/27/2016
LOVE THIS!!!! Very unique and masculine scent. Does not fade throughout the day.
09/24/2016
Odin 12 Lacha bills itself as a spicy unisex built around saffron, black pepper, some florals (including carnation), and, in the dry down, leather, patchouli, and sandalwood. All notes that are right in my wheelhouse. When done correctly, that is. Upon first sniff, Odin immediately reminds me of perfumes like Dzing! and Bvlgari Black—it has that same weird rubber-mixed-with-cardboard-mixed-with-cotton-candy vibe. Only it never really develops much beyond that phase—I never get the carnation note I was so looking forward to, nor does it evolve into something spicy and lush, as notes like nutmeg and patchouli would seem to indicate. I does finally shift gears in the dry down, where I get a small hint of some sueded leather dominated by a soft, boozy vanilla. It's not bad, and I have to give it's perfumers props for trying to create a unisex that isn't either a fruity floral or a wan oceanic, but it doesn't quite hit the mark for me.
09/21/2016
Was not a fan at all of this fragrance. But you live and learn
09/19/2016
Not Bad, Not Great. Right on point with the description. Woody, spicy, peppery, with hints of curry. Its unique and grows on you. Perfect for late fall and winter.
09/02/2016
Amateur review; Masculine yet spicy. Good t-shirt and jeans cologne. Playful, good after work scent, at home out on the ski boat or out to dinner. My favorite is Vintage by Varvatos, this is my new #2 scent.
09/01/2016
Horrible. I had to pull into a gas station and throw it in the trash. Smelled like sour bo and way to loud. Wife hated it as well. I would not recommend to anyone. Thank God I have some Carven left.
08/31/2016
This particular cologne has given me headaches. It smells very unique so I'll only take off two stars but the smell is not bad in itself.
08/30/2016
It's a wonderful scent, that provides overtones of earthy spices. Overall, not overpowering.
08/24/2016
Based on the description, I wasn't sure I'd like this because of the floral notes in it, but it's actually a lot more intense than I expected and I love it! It's a sexy scent that is probably too intense and heavy for most people, so if you're not a fan of the leather, suede, chocolate and musky notes, this one isn't for you. I got this for my boyfriend and he loves it and I love smelling it!
08/11/2016
I like this scent. It's unique, darker and rich.
08/04/2016
Definitely not for me. Giving this one to the GF because it's definitely got more feminine notes.
08/01/2016
I like the undertones but not the strange spicy front end. Another mistake! Would never have bought this in a store.
07/29/2016
I haven't got it in the mail yet how long does it take
07/29/2016
Loving this scent!!!
07/04/2016
absolutely adore this scent. As a female who loves to wear men's fragrances (its about a 80/20 split i think, mens/womens fragrances for me) - this one was one of the best I've tried in recent memory. Strong, mysterious but not overpowering, it sneaks into one's memory and leaves a burnmark. The patchouli is of the non-offensive variety and stays in the background for me. The aroma of exotic spice and desire, if it had a scent, had me captivated. I also tried layering it with Atelier Cologne's Tobacco Nuit and Oud Saphir (separately) to much olfactory success. a 5 out of 5 in my book, putting a full size on my "buy this for myself asap" list!
07/03/2016
It isn't a terrible scent but it's a bit too musky for my personal taste
07/02/2016
Love it, will be getting me a full-size bottle..
06/22/2016
Really strong and elegant. perfect for date night.
05/31/2016
It starts off very strong but gets far far better as the day wears on.
05/31/2016
SMELLS LIKE OBSESSION
05/18/2016
Hmm. It makes me keep smelling it because it's different. So different. But maybe not on a human body smell. Like my car new on the lot.
05/10/2016
I'm pleasantly surprised that I like this one. I lean towards the fresh and citrus family. This smells very unique, elegant, sexy, just the right spice and "coolness" to it.
04/07/2016
smells too powdery
04/06/2016
This is my favorite cologne I've ever worn. very spicy/rich. High recommend. Smells dangerous
04/04/2016
Whoo. Strong leather smell. After it dries down *for a few hours* it has a nice caramely flavor. But the opening is pretty harsh. Check out JP's Kokorico for a more herbal yet similarly leathery aroma. This one smells something like a more pungent version of that.
03/29/2016
a little too spicy for me. Strong smell
03/21/2016
Wont try again.. Too woody for my liking.
03/16/2016
I did not like this cologne at first spray... However after giving it some time I did enjoy it. It's a very woody scent with some sweetness to it. Once I run out of this I probably won't ever try it again. But I am not disappointed in it.
03/15/2016
This was my first Odin cologne to experience and I was not disappointed in the slightest. The longevity of these colognes is amazing, I love love LOVE how this smells days after I've sprayed it onto an article of clothing. I have a cardigan that I sprayed it on weeks ago and it still smells warm and peppery. On first spray it is slightly unpleasant and old-mannish but after a few minutes it settles down and transforms into the woody, peppery cologne of my dreams <3 ~4 hearts because of that slightly unpleasant start.
03/05/2016
Way too strong and too peppery. Did not enjoy it at all
02/19/2016
Great scent! Woman love it!
02/17/2016
Horrible.. Smells like an old man
02/17/2016
A little sweet, earthy fragrance. I like it, and my girlfriend comments on it every time i wear it. Price for a bottle is a bit steep; but based on her reaction, i think it's worth it.
02/08/2016
Great strong, earthy long lasting scent. Great for dinner or evening out. Can also be used for everyday wear.
02/05/2016
Love this cologne.. Strong...so only put a dab on
02/02/2016
I found it a bit too strong and more of an older guy's cologne. I found that if I just misted it (i.e. spray a little and then walk through it), it was much more to my liking. Directly on the skin, way too strong
02/02/2016
Very very nice smell. Great for a Late Night Date, it comes off a bit strong but settles very well. Love it thinking of getting the big bottle.
02/02/2016
Light enough for everyday wear. Very pleasant cologne. Very sweet scent aftertone
01/23/2016
I got this one for my boyfriend and I really like the way it smells it has a sandal wood but not dusty smell that really is quite manly and handsome I definitely recommend it for the mature gentleman.
01/09/2016
The spice notes are fantastic. The base scent is.... different. Not bad, but something I'm not accustomed to in my colognes. I definitely think it's a winner.
01/04/2016
not bad scent, 3 outta 5 stars
12/31/2015
I like the spicy notes, but it has a background woodsy sweetness that doesn't make it my favorite scent. Still it's a pretty good scent.
12/30/2015
This was not a nice one.
12/30/2015
I love this scent! Makes me think manly and strong. I bought some for my fiance after his trial came. I cannot get enough of him when he wears this. My new favorite cologne for men.
12/30/2015
Very woody and spicy ! Nice , it takes a little to use to !
12/30/2015
Wasn't a good smell at all have a oil scent
12/29/2015
great manly smell, lasts very long time
12/24/2015
Smells like cigarette smoke and mold
12/22/2015
At first spray it will seem overwhelming & a bit odd from what is expected but after it settles on you...It will definitely keep the ladies drawn to you & is rather impressive
12/20/2015
This stuff stinks!!!!! But wait a minute what is that amazing smell. This stuff is very pungent AT FIRST! Give it just a minute to calm down and then BAM! If you like Joop and colognes along these lines you will like this. It is pretty sweet and heavy so just go easy and you will love it.
12/11/2015
This was an amazing scent, I really enjoyed it. This is perfect for the fall and winter. I look forward to my next shipment.
12/08/2015
Warm spice scent perfect for the holiday season.
12/08/2015
Great after 5 scent!
12/08/2015
I got sooooooo many compliments on this fragrance. Definitely a manly smell. Just don't over spray because it's a very strong scent.
12/06/2015
Awesome. Has masculine, mature smell. Not a youth fragrance.
12/06/2015
Odd mix of wood and musk. Do not pass go.
12/06/2015
My wife hated it. Said I smelled like an old man.
12/05/2015
I really don't like this scent, it featured too much floral and talc. However a small minority of my female friends liked it. However, I could not stand myself when I wore it
12/05/2015
Not my fav scent.
12/05/2015
It's just ok. Kind of too "perfumey" for what the description was
12/05/2015
smells AWFUL!!!
11/29/2015
I hate it! It is super strong, just unpleasing to me and my partner. Yuck!
11/24/2015
Not too fond of it.
11/24/2015
I absolutely love this scent. The woody notes pair awesomely with the deep notes.
11/21/2015
At first I didn't like this scent, couldn't figure out why and I think because it's so strong and honestly regretted getting it. It has grown on me and have received good components on it. The nice thing is that it last all day.
11/18/2015
My new favorite fall cologne. So Many compliments!!!! It is long lasting, but not overpowering
11/17/2015
This reminds me a lot of M7. I like it, but I already own M7, so I don't know why I'd buy this
11/17/2015
Love it!!! Leather and Sandalwood are the top scents in this cologne
11/16/2015
Not impressed at all. I regret getting this scent.
11/14/2015
Unpleasant fragrance, reminds me of cigarettes, mechanics and burning rubber with a little bit of sweetness to mask the stench a bit.
11/14/2015
Love it. something different
11/11/2015
My new favorite cologne. Many compliments! It is long lasting, but not overpowering.
11/10/2015
A very polar cologne. Most love it or hate it. I appreciate it, but perhaps a point or two past my max loudness.
11/07/2015
Not bad at all but not my favorite
11/07/2015
I love this cologne. It's become my daily scent. I get a lot of compliments on it. Spicy, strong, but not overpowering.
11/07/2015
I think with this cologne you either love it or hate it. It is odd and interesting and one of a kind. I love it! its robust and sexy and smells like real concentrated man power!
11/06/2015
I found this to be a nice scent but it did not seem to last as long as I would like. When first applied it has a strong woodsy smell with a hint of tobacco. I actually enjoyed this scent to the point that I researched and am interested in trying others of this brand. Trying I said, not buying because $165 a 3 oz bottle is a bit steep
11/06/2015
This cologne is the BOMB!
11/06/2015
Definitely a fall scent. Per my wife reaction... She:"What's that?" Me: My new cologne. She: (leaning closer) Make sure you wear it tonight... (Defiantly gazing) Me: You betcha!
11/06/2015
Excellent...very masculine...My wife loved it...
11/06/2015
Strong, masculine smell, probably reserved better for special evenings.
11/06/2015
Too musty and for older men
11/06/2015
A little feminine.
11/06/2015
The worst fragrance I've ever used. Deeply regret choosing this cologne.
11/06/2015
Scent was very strong and distasteful at first, but as it lingers it brings out the subtle notes that make it a nice fragrance. Especially if you let it sit a few days, I put on a shirt that I had previously worn wearing the cologne and it smelled amazing, almost like decanting a wine this scent gets better as it gets air. 3/5 stars simply because of the time delay.
11/06/2015
Bold and spicy
11/06/2015
It is a clean strong woodsy sent that last! I will order #ODIN
11/05/2015
Great fall scent, smoky and spicy , love it.
11/05/2015
This is the best smelling Cologne I've ever owned
11/05/2015
Love the balance of freshness and sophistication
11/05/2015
I can't say enough good things about this. It's what you would expect Ron Burgundy's apartment to like.
11/05/2015
I love this scent and my wife was very fond of the freshness.
11/05/2015
I was actually excited to get this cologne. When I sprayed some on I did NOT like the initial scent at all. But as the top notes wore after about 30 minutes I found I really liked the scent and it lasts for hours. I've gotten several compliments from ladies & a few of my friends. I still don't like the top notes so I make sure to spray some on 30 minutes before i walk out the door.
11/05/2015
It's a very nice Suttle fragrance. Clean
11/05/2015
I think this came off as more "tobacco" than described. Seems overwhelming at first but it grew on me. A good fall scent.
11/05/2015
This is a strong scent that is also unique. One spray is really all I need.
11/04/2015
I like the way this smells on me, goes well with my body chemistry. Have had great comments from women on it.
11/04/2015
Good afternoon, I received my first shipment from Scentbird. All was great loving the cologne. The only thing I had asked for black case but received red case. Other than that all is well and cant wait for my next shipment. Bring on the Colognes!! PS you guys should do something with Birchbox. I actually was able to try on the cologne at there SOHO location in NYC!
11/04/2015
Smells awesome
11/04/2015
I personally enjoy more citrus and refreshing nature/ woodsy scents and this was far from that. I shouldve known that i wouldn't like something this different, but I maybe put too much trust in the "cologne of the month" recommendation while not finding out before hand if this would be something I like.
11/04/2015
I love this stuff! Very strong tobacco and kinda smokey. One of my new favorites
11/04/2015
smells like a gramma
11/04/2015
I like this fragrance , would not wear everyday, does have a masculine quality. will get noticed and has great projection & longevity.
11/03/2015
Reminds of ginger scented leather. It's okay, it gets 3 stars because of it lasts a good time and is strong, but the scent is not my favorite.
11/02/2015
This is a strong one!! Strong leather smell.
11/02/2015
ODIN 12 Lacha was a nice woodsy-cedar blend of spice meets cigar club. I liked the touch of sweetness added by floral tones, but did not care for the excessive smoke essence. A mild smoke would have done the trick. I will wear on evening occasion, nonetheless.
11/02/2015
Great leather fragrance
11/01/2015
at first i didn't like it, but it grew on me.
10/31/2015
It smells like a warm cozy night in front of a fireplace. Predominantly you're hit with the suede scent, then you get you get hit with the spiciness of it, and a twist of that floral at the end. It's quite nice. Not necessarily for me. It doesn't quite strike me like Burberry Touch does.
10/31/2015
I really thought that this smelled terrivle
10/31/2015
worst thing I have ever smelled. Im cancelling my membership it was that bad.
10/31/2015
Not too bad. Probably wouldnt purchase.
10/31/2015
Very strong and masculine fragrance.
10/30/2015
Really digging this scent, goes on quite strong but mellows quickly.
10/30/2015
Doesn't smell the best. Gives me a head ache and smells like musk and "wood" or bark of a tree.
10/30/2015
nice fall scent
10/30/2015
I like the smell of the cologne but it doesn't last as long as I would like for it to.
10/30/2015
Did not care for this scent. It smelled like a spicy old man.
10/30/2015
Wasn't what I expected I didn't like it.
10/30/2015
Very strong scent and lasts a while. Very woodsy but takes some time for the scent to settle in. Might be too strong for most initially but it eventually eases up.
10/30/2015
Really like the woodsy scent lasts pretty well for me.
10/30/2015
It was okay not for me
10/30/2015
To be honest it smelled way too much like the previous months scent, I couldn't tell them apart. Way to similar to Tom Ford and I found it to be to strong and woodsy, I wouldn't wear it again.
10/30/2015
After my second month, I still wondering why the scent fades very quickly. Gonna try one more month to see if it's me but up to this point I'm not really impressed as I was shortly after signing on to Scentbird.
10/30/2015
Pretty strong and a little offensive when first sprayed, but after it matures, it is a pretty decent and long lasting woody scent.
10/29/2015
an intoxicating dark scent--I like it
10/29/2015
This is the worst cologne I've ever owned. It makes a good room deodorizer for the bathroom.
10/29/2015
A lot different than what I would normally wear but found that I really like it.
10/29/2015
It had a strong spice scent, but did fade.
10/29/2015
Excellent fall scent
10/29/2015
Great smell just a little too strong
10/29/2015
Unique and pleasant
10/29/2015
Smells great, deep and oak-y with quite a bit of tobacco, a bit strong at first, but mellow out quickly.
10/29/2015
Very nice spicy scent! Perfect for date night, even with how spicy it comes off it fades and stays light.
10/29/2015
This fragrence smells so good. I got compliments from everyome. Every time I wore it.
10/29/2015
Too sweet I thought it was for a woman
10/29/2015
This was the first scent I had received from Scentbird. I was pleasantly surprised of the fragrance. It smelled better on than in the container. It stayed with me throughout the day too. Love it.
10/29/2015
A bit too soft smelling for my taste.
10/29/2015
Not really my thing. Gave me headache. Others may like. Very fall and woodsy smell. Just to strong for my taste
10/29/2015
This was absolutely beautiful. So dark and sexy. Tons of leather and tobacco. Felt Like I should be wearing a tuxedo and drinking scotch. Definitely not for everyday, but so much fun. Takes me to a whole different place and I love it there.
10/29/2015
It's strong but I love this sent
10/29/2015
So musky with a perfect sweet balance its amazing
10/29/2015
Odin 12 Lacha is a heavy scent that is perfect for fall. Masculine and heady for warmth of the season
10/29/2015
Very strange scent. Sweet and leathery notes...slightly floral as the day goes on. Nothing that I would wear as an every day fragrance. My fiancee didn't really care for it on me, but if you're looking for something that will entice people to ask "what's that smell?" then this may a good fit for you.
10/29/2015
Don't like it at all, not for me.
10/29/2015
By far and away - my gf loves this scent over anything else I own or have owned. Spicy, deep woodsy and incredible.
10/29/2015
I love this spicy scent. it's a powerful, long lasting and quality EDT! I want to try all the Odin fragrances now
10/29/2015
It smells nice, and is distinctly different than other colognes I'v tried. It just does not have any staying power, I feel like it wears off after a couple hours..
10/29/2015
May be right for some, but it's a strong scent that's not very good.
10/29/2015
This one was strange. Very strong, cinnamon and butter. But I like it
10/29/2015
did not like the last spray,smell was not what I like.
10/29/2015
HORRIBLE. Cancelling my membership as of today.
10/29/2015
The scent is a little overwhelming but is nice
10/29/2015
It's smelled great!
10/29/2015
Not a fan. Smells a little like insect repellant.
10/29/2015
Really good - has a sweet after-scent which is a bit weird - but i like the musky notes that it has. Although I like it, it's not a scent I would buy a full bottle of!
10/29/2015
I normally don't take time to review something, but this product I felt was very cheap smelling. Reminded me of cheap old lady perfume more than any sort of man scent.
10/29/2015
One of the best scents I've had applied. So woodsy & masculine... Yet still has the faint hint of leather & sandlewood. My Favorite by far!
10/29/2015
Smells like a woman's perfume
10/29/2015
LOVE IT SMELLS GOOD
10/29/2015
Smells okay after wearing it for sixty minutes or so. A harsh, green tone upon first wearing it that is reminiscent of cutting grass and accidentally cutting bitter herbs. The fragrance did not combine well with my chemistry. It also was not long-lasting on my clothing or skin. I am so happy for Scentbird, though, because my commitment to ODIN 12 Lacha was much less than it would have been to buy a regular quantity.
10/29/2015
Way too spicy smelling for my taste. I like more of a citrus, fresh scent. Odin 12 Lacha is a very powerful and overwhelming cologne.
10/29/2015
Not a fan of this one. This was the scent of the month and I tried it based on Scentbird's exotic description. It's too floral for my taste. Looking forward to my next month's scent.
10/29/2015
Got a lot of compliments on this one. I didn't like it at first. Seemed very formal, but after a while it has become a favorite to wear for work in a retail environment. I do seem to have to use quite a bit of it (about 5 sprays) but it does last all day. I will get home from a 10 hour work day and still get whiffs of it.
10/29/2015
It's not bad. It has a bit of a musky smell. I prefer the lighter smells.
10/29/2015
It's a wonderful scent it gets attention without being offensively strong it will become my new fall/winter cologne
10/29/2015
Didn't like the smell of it....don't really know what else to say about cologne
10/28/2015
I've been in the market for a spicy, smoky, and slightly woody cologne for some time now and really hadn't been able to find anything up to this point. When I first applied Odin 12 I was pretty surprised by how strong the scent lingered during drying and even a couple of hours later. With that being said, I really do enjoy this cologne. It is most certainly a winter cologne, so I feel like it might have been better placed later in the colder months for some, but overall the spice and floral notes are pleasant. Received several compliments on my cologne since I started wearing it.
10/28/2015
Highly dislike, can not stand this scent.
10/27/2015
My significant other really likes it, and definitely outside of most people's comfort zones when it comes to fragrances. I've gotten compliments and asked what I'm wearing from several people. Slightly above average longevity and decent projection.
10/27/2015
Immediate dislike from my girlfriend. I can't stand it either.
10/26/2015
Only my second scent but very far from my favorite. The description sounded intriguing and up my alley but this cologne goes hard on the smoke. It reminds me of a 1965 family car. Dusty and very smokey. Not my cup of tea but I still keep it in rotation. I am assuming this is one of those scents that grows on you or helps to perhaps have a bit of a different body chemistry. Your mileage may vary
10/26/2015
Quite possibly the worst cologne I have ever smelled. I should have looked at these reviews first! My wife hates it as well
10/26/2015
I've had horribly negative reactions to this scent. I've been asked, twice, if I've been smoking. The fragrance is reminiscent of a 50's era service-station rife with chainsmoking mechanics whom haven't bathed. Simply stated, it's bad. Vey bad.
10/22/2015
I just got this and I think it smells like you spilled gasoline on yourself and tried to cover it up with cologne... 😷
10/22/2015
A powerful scent, and not for everyone. It says, "You know I would smell (and taste) damn sexy wearing nothing: now help me sweat this off." You need to be a grown man.
10/22/2015
It's ok I guess. It goes on strong and the flower scents smell extremely artificial. After you put it on, go outside for 15 mins and let the wind dry it down. Later in the day however the scent was nice but somewhat powdery. I will wear this occasionally. Two months in a row I've been disappointed (not scent birds fault) I just really haven't liked what I've got. Here's to hoping Versace Eros is better.
10/22/2015
I really love this one! Love the sexy, woodsy, spicy scent.
10/22/2015
Liked this one a lot, it has a nice tobacco shop leather scent that reminds me of hanging out with my grandfather. So far one of the favorites I've gotten from Scentbird.
10/21/2015
This is a very spicy leathery scent. For some reason I get a powdery female scent during the dry down. Definitely not an every day scent but perfect for that night time winter special occasion fragrance. Too spicy for the summer. Two sprays go a long way.
10/21/2015
It is obviously a winter scent, but somehow this misses the mark. It is overpowering at first, and unfortunately continues to be after application.
10/21/2015
Smells bad, like an old lady that bought cheap perfume and the smell stays on you and you cannot get it off.
10/21/2015
Fell in love with this immediately. Such strong leather and tobacco with a healthy dose of spice. It is a heady scent to be sure. Makes me feel dark and powerful and sexy.
10/21/2015
I didn't care for this one at all. It has a strange smell. It reminds me of someone that smokes a lot but tried to cover it up with a bad cologne. It's like something maybe an older man would enjoy. I'd skip this one if you're younger and like something more crisp.
10/20/2015
This is some of the best Cologne I have ever bought.
10/19/2015
Didn't like this all that much. It smelled fairly old and rough. I'm sure folks who enjoy that type of frangrance would like t, but this one is not for me.
10/17/2015
I just received it today, was real excited cause it's my second month and fragrance, and the last one was great. I shared this one with some people to smell and they didn't recognize wether it was a male or female fragrance... Over all I like it it does last for a while, it's got a Tabbaco scent to me... But the saffron and carnation does hit real hard at first spray...
10/16/2015
A very finely nuanced nutmeg-suede scent, both warm and comforting. Remind's one of being in fine a leather shop. Odin Lacha 12 also displays superior scent longevity throughout the day and evening.