Norell
Norell New York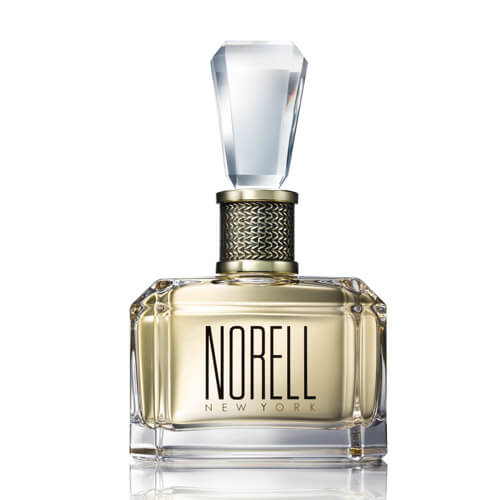 Get a 30-day supply of Norell New York
for
$
14.95
Notify me once this scent is available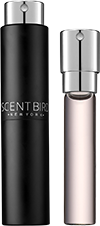 0.27 oz subscription

0.27 oz a la carte
Share and earn free perfume
Notes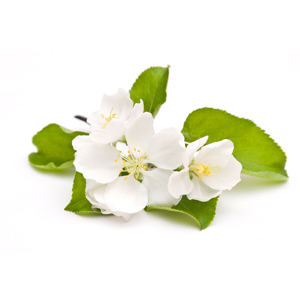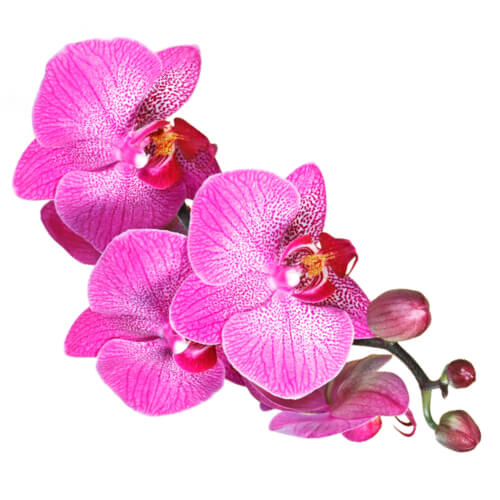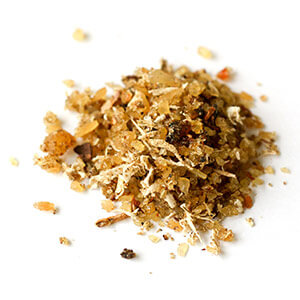 Description
The iconic fragrance has been re-mastered and modernized for today's sensibility. With the pure quality of its ingredients and its exquisite blend of notes, Norell New York leads us to rediscover the artistry and craftsmanship of perfume. Drawing on the legacy of Norman Norell, this modern green floral opens with a lush radiance that exudes a playful effervescence with an airy floral bouquet and a sensual finish. In fact, each bottle of Norell New York contains over 200 Jasmine petals and one of the most noble and expensive ingredients, Orris Butter. Whether it's an olfactory classic or you're discovering the scent for the first time, Norell New York makes you feel like DzEach Time is the First Time.
You may also like
Norell New York by Norell Reviews
11/04/2017
I love this!!! This was my first Scentbird choice, and the opportunity to try this was the main reason for subscribing! It is amazing- complex, intriguing, simultaneously strong and soft, classy and ladylike but with a dark, sexy element. It's one of those fragrances that drive me crazy with sniffing it, trying to pick out the individual notes to articulate why it smells so good to me! When I first spray it, the main impression is green and powdery, then immediately a sweet heaviness- dark floral, musky, spicy. I think the first impressions are from the galbanum, pear, and orris root (iris). The next notes most prominent to me are the blend of jasmine, sandalwood, and vetiver. I think either the sandalwood or the vetiver are giving it that dark, "dirtysexy" note that I love so much and recognize from Shalimar Parfum Initial. And there is definitely something spicy, perhaps the orange blossom. When I first wore it, I couldn't decide if it felt super edgy and modern, had a cool retro vibe, or was old world European elegant. I've decided it's all three of those things, depending on my mood. I adore it and will likely invest in a full bottle now. I just don't see me being without it, now that I've tried it. For reference, some of my other favourites are the aforementioned Shalimar PI, Coco Mademoiselle, Balenciaga Paris L'Essence, RL Romance, Prada Candy Kiss. On the lighter side I love Light Blue and Jo Malone's Wood Sage & Sea Salt.
10/25/2017
Love that it is not over powering
10/10/2017
Love this perfume
10/02/2017
The package arrived quickly and was well packaged. I've tried removing the vile from the external cylinder but with no luck so far-hope I can by the time next month's fragrance gets here. This perfume was just an "ok" for me. My favorite perfumes are usually woody florals like Narciso Rodriguez For Her, Coco Mademoiselle, Nest's Indigo, Armani's Si, etc. I was expecting this to be similar based on the written description on this site. While I did find it to have a warm/spicy base that I liked, overall on me it smelled a little "grandma" - and I'm almost 50! There wasn't enough "brightness" in this fragrance for me-something I think it needs to temper the warmth. It felt too one-note as well, and I prefer layers and depth in a perfume. Not bad, just not for me.
09/25/2017
I liked this scent, but it also isn't my favorite. I wouldn't buy it. It's got a strong spice scent to me, it's clean which makes me like it. But there's just a strongness to it that I wouldn't wear everyday. Still a good one to have and use when you're up for a bold smell.
08/21/2017
Not what I remembered and the bottle was broken so everything was open the shipping cartons.
08/10/2017
I am so confused. This perfume smells nothing like it said and the reviews I read on it. Matter of fact it stinks. And I really don't know if I got what I thought I was getting because nowhere on my bottle or package does it tell me the name of the perfume I received. This is my first perfume from Scentbird. If next month is the same as this month I won't continue with this.
08/09/2017
Disappointed - not what I expected
08/09/2017
Absolutely amazing. I never leave home without it! I receive so many compliments when I'm out.
08/02/2017
It was a little much for me...
07/28/2017
I don't know other people say this smells "generic"....... This smells AMAZING.... It's an AMAZING green floral. I would for sure wear this at night, but you can smell the peony, and Jasmine petals..... Then the violet and rose on the dry down... I would take a bottle of this.
07/26/2017
This norell is definitely different from the norell my mother used to wear. It's spiced up and made young again
07/04/2017
Love it smells like summet
03/05/2017
It smells pretty generic to me.
03/05/2017
It smells pretty generic to me.
03/05/2017
Smells awesome!!
03/05/2017
This is a fabulous green scent that pays homage to the OG Norell but still smells contemporary. It's pretty much the perfect daytime warm weather fragrance--and definitely office-appropriate.
03/02/2017
Used this perfume years ago. Not what I remember. However I'd give it 3 out of 5 stars.
02/04/2017
Overall classy, pleasant, and safe. The opening smells like spring.I don't get any of the fruity top notes, just the greenery and the powdery iris root. The flowers really shine as the perfume starts to warm on my skin, and it becomes warmer and softer throughout the day. I'd say there are many other similar perfumes, but this one is of a higher quality than most. No blast of alcohol in the top, no synthetic sharpness, and every element seems properly balance. I like it enough that I'll probably use it up as the weather warms, but not sure yet if I'm into it enough to purchase more. ...Another note: this smells the way I'd hoped Burberry London would.
01/31/2017
I really like this scent. At first spray it smells a little powdery and strong but the dry down is very sexy.
01/25/2017
This smells heavy and woody on me. It can pass as a men's fragrance. Not quite what I'm looking for. My grandma likes it, so I gave it to her.
01/25/2017
It's a pretty fragrance. I mostly smell the jasmine, peony, and vetiver. The problem is that it smells generic. I do associate this smell with a positive thing: shopping, because it literally smells like that scent when you walk into a department store through the make-up section. It's good, but I want to smell like a goddess, not a consumer. I have no idea why they would name this New York. They should have named it Norell: Mall Anchor Store.
01/02/2017
Lovely fragrance!! It even lasts all day!!
12/31/2016
Norell is a more powdery fragrance and did not stay on long. I am not quite sure what the undertones are, kind of a Jasmine. Also it seemed to have more alcohol in it.
12/31/2016
I love this scent
12/31/2016
A bit too strong however I love the rose smell in it
12/31/2016
Didn't like it at all
12/25/2016
Still waiting for this scent.12/24/2016
12/03/2016
It was overwhelming and sort of like cologne
12/02/2016
Didn't love it
12/02/2016
I found this to be a very unpleasant scent. Would not recommend this fragrance to a friend.
12/02/2016
Hmmmm....this one is really hard for me. It turned out to be one of "those fragrances" that smells absolutely FANTASTIC on other people, but just doesn't go well with my own chemistry. :( I'm so sad, because I ended up giving it to a co-worker and she LOVES it! And her office smells like HEAVEN :( Therefore, while it's not for me, I absolutely LOVE how the air smells around here ;)
12/02/2016
I do not like this fragrance at all. Smells like old lady
12/02/2016
A little disappointed wasn't what i expected
12/01/2016
Lovely classic scent.
12/01/2016
WAS NOT A FAN OF THIS SCENT. SMELLS REALLY SWEET WITH A OLD LADY FRAGRANCE
12/01/2016
Beautiful and feminine!
11/30/2016
I love it. Perfect winter scent. Spicy!
11/19/2016
Hmmm....not crazy about this one. I expected it to be very floral, based on the description, but I couldn't detect any of the floral notes. instead it has a very strong, heavy scent...maybe its the orris ? I wouldn't recommend if you like soft, fresh florals.
11/08/2016
Very nice scent!!
11/08/2016
Not crazy bout it!!
11/02/2016
Its a pretty scent. It starts off flowery/powdery but becomes less floral more powdery. Not bad, but just not my style.
11/01/2016
Norell Elixir isnot my type of perfume. I like fresh, clean, and fruity type scents. This one is a is a little to heavy and musky to me.
10/29/2016
I did not get this perfume on my queue, but my friend did and she said she smelled like an old lady. She then gave it to me and everybody loves it! It's smooth and silky, powdery and mellow.
10/24/2016
This wasn't in my queue, yet was still sent to me for some reason. Unfortunately, I do not like the scent one bit. I can't decide whether I think it smells masculine, or old-ladyish. Either way, I'm not a fan and won't be wearing this, and am pretty bummed that I didn't get a scent I actually wanted this month.
10/19/2016
This smells like it is for an old lady
10/05/2016
It was ok. Nothing extraordinary. Very floral. Scent had average staying power but did not last through 8 hour work day. I will use it up but wouldn't purchase it.
10/05/2016
Loved the reincarnation!
10/04/2016
I love, love, love this scent. It's soft and sophisticated and fits my personality so well!
10/04/2016
Not horrible but not anything that will get compliments-at least not for me... It smells like several perfumes together, it wasn't very distinct to me. Floral and powdery
10/04/2016
This was much heavier and more pronounced than I prefer my scents to be.
10/02/2016
Elegant and very New York!
10/01/2016
Still deciding.
10/01/2016
I love this perfume. It's wonderfully balanced. Not too sweet & not too green. Has nice staying power. Most scents change on me, but I'm pleasantly surprised this one didn't. Received many compliments. I've found a new favorite, Thanks Scentbird!!
09/29/2016
I'm not huge on anything floral but I really love how this scent stays on all day and it actually smells really good.
09/28/2016
I liked this scent, it was fresh and sweet. It did fade after an hour or two, but I'll use the whole vile.
09/24/2016
Fresh, very floral, and powdery. Seems to fade quickly. It's a mature scent that smells nice, but I would not purchase a full bottle or reach for this sample over any of my other perfumes.