Norell
Norell Elixir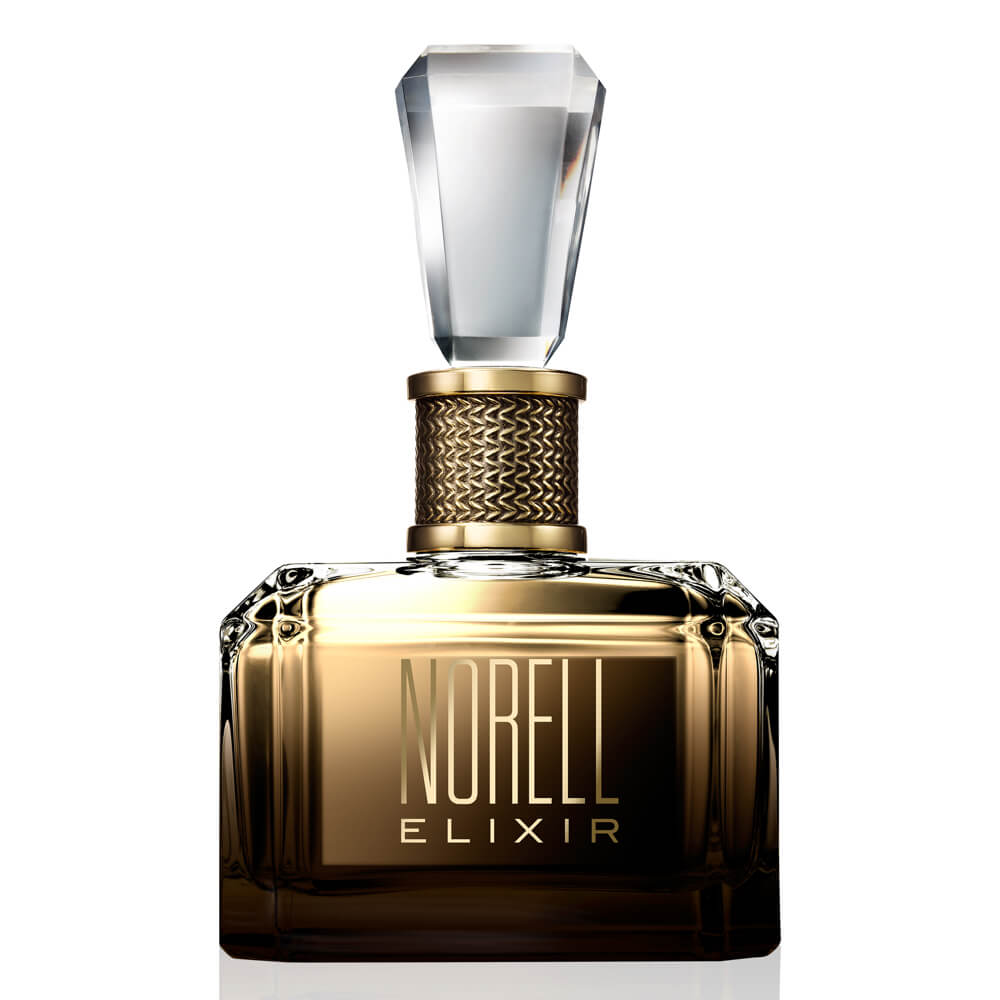 Get a 30-day supply of Norell Elixir
for
$
14.95
Notify me once this scent is available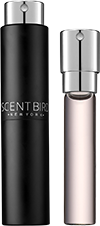 0.27 oz subscription

0.27 oz a la carte
Share and earn free perfume
Notes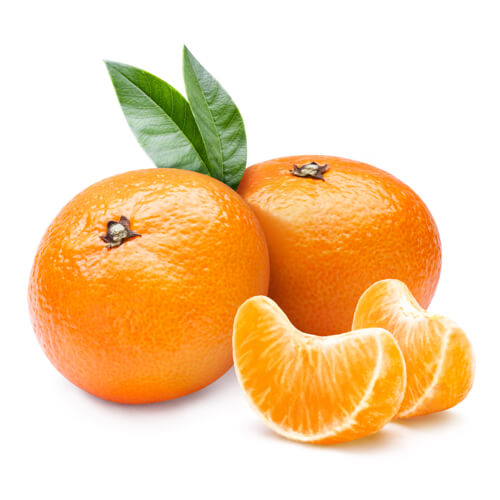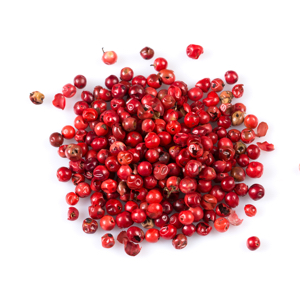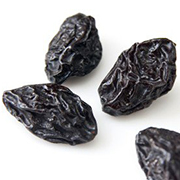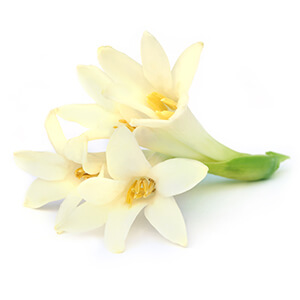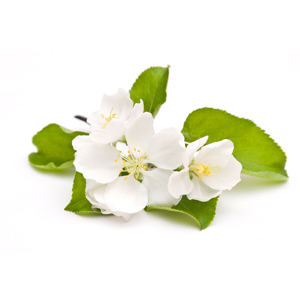 Description
A floriental woody, Norell Elixir is an addictive and alluring fragrance. An essence that seduces the senses with an enticing blend of cool spice, INTOXICATING white flowers and a narcotic trail of dark woods and sweet sensuality. The Norell Elixir woman captivates and beguiles. She is mysterious and passionate, sultry and magnetic - a woman who commands the room as soon as she enters it.
You may also like
Norell Elixir by Norell Reviews
10/27/2016
the Tuberose is the only note you can make out on this...it is very mature and i appreciate some mature scents like Chanel no 5, Guerlain... i didn't even want to spray this.
10/26/2016
This was my 3rd shipment and it is, by far, the best. Very sexy and lasts all day. I happened to first try it at work and my supervisor even commented that it was a keeper. I wouldn't necessarily recommend wearing it to work, as it is a bit heavy, but then again....why not?? Love this.
10/24/2016
If your into patchouli spices dark woods it's wild but boyfriend loves it he said its sexy makes him wanting more more..........etc.
10/24/2016
smells sexy... love it. Thank you!
10/24/2016
Just ok, wasn't aweful but wasn't something I would pick out for myself at the store. Smelled a little like a guy.
10/24/2016
Love the staying power and the richness of the scent.
10/21/2016
i was not excited with this NORELL ELIXIR, it seemed to mature for my taste, it had a sweet honesty scent, which i never did like, i guess i would wear it, if it was the only perfume i had.
10/19/2016
if your into seductive, spicy woody scents, cool floral notes, give it a go. lasting power is good. not for teenagers this scent is for mature adult women. very sexy scent
10/18/2016
I'm very pleased with this perfume. To me, it's light, floral, slightly sweet. It will be one I wear often and good to wear to the office.
10/14/2016
This is a really nice scent if you're looking for something spicy to wear at night for a date or just going out on the town. It's balanced nicely with white flowers so it is not too masculine but still very sexy. I will wear this in the winter on my nights out..
10/11/2016
Beautiful scent with a nice blend of flowers and spices. This is a special occasion, date night fragrance. It has staying power and I would recommend it.
10/11/2016
I love this! Spicy and super sexy
10/10/2016
Took a few times to wear it but, I really love it now. I get a lot of complements on it. It smells expensive and sophisticated. Great for the cool weather.
10/07/2016
This perfume is too strong and has an old lady scent to me.
10/05/2016
I love Norell! Sexy sent!
10/04/2016
Norell Elixir has a sultry spicy/woody scent that I'm really liking. It's complex and mysterious (like me) - intoxicating but not overpowering, sensual yet can be worn to the office. I think alluring is a good descriptor.
10/04/2016
Very nice and rich! Great for fall!
10/04/2016
Smell is a little older feeling to me and is very strong.
10/04/2016
Absolutely delicious..Heavy,sexy,romantic.Not light,not pretty,its a yummy scent and i would love a full bottle
10/04/2016
LOVE LOVE LOVE!!!! Very sexy. Perfect for Fall and Winter.
10/04/2016
I love this scent. It is nice and soft...almost powdery.
10/04/2016
It's a very sexy scent and I like how it smells on me verses in the bottle. It wears for about six hours.
10/04/2016
Just what I was looking for. A musky fall scent. It's strong on me and lasts until the afternoon.
10/04/2016
Very faint smell. Really unimpressive.
10/03/2016
Generic sweet perfume. Reminds me of how you smell when you step into the parking lot after testing out a dozen perfumes at Sephora. Nothing distinctive, not impressed.
10/02/2016
Great scent, but not for me. Gave it to my mother.
10/02/2016
Deep and heavy
10/02/2016
Smells great and long lasting.
10/01/2016
It's okay, but definitely disappointed. I was hoping for sophisticated and sexy but it smelled a little boring and too mature on me. I don't really get any of the notes except Amber.
10/01/2016
It's good for a close encounter kind of night, but not strong enough to handle a smokey situation. Mellows in well, but not a favorite even in this perfume genre.
10/01/2016
Absolutely love, this is one of my new favorites <3
09/30/2016
I really like this. Musky and a great fall scent.
09/23/2016
Love! Goes on strong but lifts fairly quickly into a sexy scent. Not overly musky,not too floral, not too spicy. I gave my guy a hug and he asked what I was wearing. He hasn't done that with any of my other scents.
09/21/2016
Did not like the smell :( very strong and kinda masculine and overpowering
09/21/2016
It's a pleasant scent, but I do not understand why everyone says it is strong and long lasting. Perhaps it's just my body chemistry, but it fades away on me within an hour or two.
09/19/2016
I receieved this perfume on Saturday. I have to say it is pleasantly surprising! I love how strong it is. 1-2 squirts of this is definitely enough to last you all day long! LOVE LOVE LOVE! would get again.
09/18/2016
Strong, elegant, well-blended, smoldering wood chypre. The citrus top notes in this is fleeting and unnoticeable. This perfume jumps straight into the middle and base notes on me. The florals are sweet, fragrant and soapy. No one flower stands out. Norell Elixir is reminiscent of taking a bath with fine French soap laced with sweet vanilla with a mixed flower bouquet far off in the corner of the room, while burning sandalwood and warm spice incense. The spice is mild and approachable, sweet and feminine. Moderate sillage that envelops you and leaves a hint of a scent trail behind. Lasts a few hours before needing to apply. I could wear this everyday, from office through evening. I would totally wear it on a date night or to bed.
09/10/2016
Whoa! This is a sillage BEAST!! However, it is one gorgeous, buxom, sexy chypre! This brings back the classic essence of a complex chypre without smelling "old fashioned" or "old lady". I will definitely be buying a full bottle, I'll just be careful not to spray it more than ONE time! This will definitely enter the room before you do!
09/03/2016
Love this!! Strong, classic, really long lasting.
08/31/2016
This is my favorite scent so far. It is sexy and a little goes along way! I read Darci's review and I knew I had to try this one! I agree with her description. If you like sexy spicy fragrances then you must try this one. I want a full size bottle.
08/30/2016
I love this perfume! It's floral, spicy and sexy. I lasts all day and then some. Be careful and only use one or two sprays, lol. Will definitely buy a full size bottle.
08/23/2016
Dreamy and sexy and sultry, this is along the lines of Elizabeth and James...or Black Opium...it's cast and dry down and amazing. I get little scent of it throughout the day and am surprised it's still lasing...and I love it all over...and best. my hubby wants to nuzzle my neck all night....love. wish I could buy a bottle