Nest Fragrances
Citrine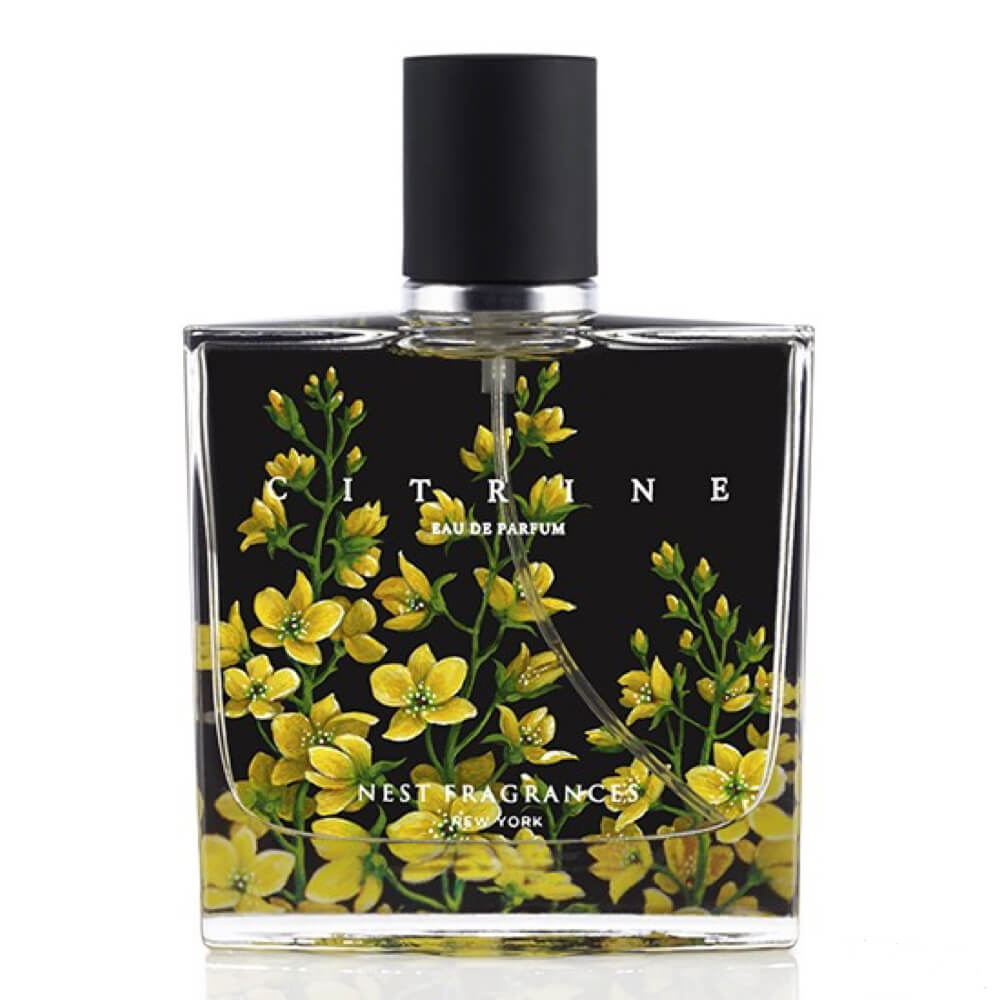 Get a 30-day supply of Citrine
for
$
14.95
Notify me once this scent is available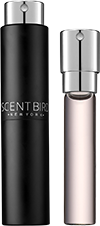 0.27 oz subscription

0.27 oz a la carte
Share and earn free perfume
Notes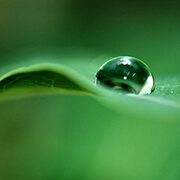 Description
Citrine is a love poem to the gorgeous light of summer. Lemon blossoms brightly bloom into a heart of luscious, round freesia and dewy lotus, with a drydown of relaxing woods. Wear it with your favorite sundress, then fill a pitcher with fresh, ice-cold lemonade, and let the summer sun warm both your skin and your spirit.
You may also like
Citrine by Nest Fragrances Reviews
05/25/2017
I absolutely LOVE THIS it seem perfect for summer ,but I could easily see this being a signature scent. I love citrus and flowers.... A Must Have !!!
05/25/2017
I'm not big on floral perfumes and I usually prefer unisex scents. I forgot to add a scent to my queue so I received this because it was the Scent of the Month for May. I was hesitant because of the notes listed on this fragrance but I have to say, I am pleasantly surprised. This is actually one of my favorite scents since being subscribed. It is strong at first but not annoying. As is dries down it smells like a fresh, fruity take on florals. I sprayed it in the morning and, surprisingly, it lasted throughout the day. It's not one of those scents you can smell all day, but you will catch whiffs of it now and then. It's also not a scent that is overly unique but rather a nice day to day, clean scent. Definitely going to purchase the full bottle to use as an everyday perfume.
05/25/2017
This is my first shipment. I find the fragrance to be more floral than I normally like, though it is not overpowering. It plays well with others so if you add it on after your other beauty products or scented lotions, it's not going to clash horribly.
05/25/2017
This perfume smells really good It's not anything I would spend a lot of money on. It doesn't last long on me. I do tend to have that problem though, so I'm not going to rate it down much.
05/25/2017
This fragrance is to die for! Floral and bright smelling! LOVE!
05/24/2017
Smells great. Perfectly sweet, great for formal setting or as an every day
05/24/2017
My first shipment and I love it
05/24/2017
This was my first shipment, wasn't to found of it. Too musky for me.
05/24/2017
This was my first shipment and I'm so happy to say that I absolutely adore this scent. It starts out kind of strong then in about 2 minutes you're left with a nice floral scent. This is a prefect springtime petfu
05/24/2017
A nice springtime scent. It's a fresh floral and citrus mix with a hint of musk. The floral is bit overpowering, but softens as it wears.
05/24/2017
I really dont care for this perfume I will be giving it away. Too strong and over powering for my taste
05/24/2017
LOVE IT!!! It's fresh and crisp, with a little bit of citrus. It smells beautiful, and lasts most of the day <3
05/24/2017
This is a very light, floral fragrance. To me, it is perfect for the summer. I would highly recommend!
05/23/2017
It's really hard for me to find a perfume I don't hate! It's either too musky, not sweet enough, doesn't smell clean or it just smells like an old lady! This one has everything I love. Sweet, fruity and most importantly, smells like laundry! I wouldn't mind getting this one EVERY MONTH
05/23/2017
y'all. i'm flabbergasted. for the first time in 4 months, i found a perfume that doesn't smell like an elderly woman slowly deteriorating laced with a dollar store musky perfume. the description of this perfume is on point, unlike the other 3 i've tried and given away. it's v floral but light, i get headaches from perfumes easily and often-haven't had that experience with this scent. lasts all day, and i would defs wear it out on a date. like yusss bih getchu that d
05/23/2017
I am in love! Pretty scary paying for perfume when you aren't sure if you'll like it, but this one is me! It's perfect and floral and has some depth to it too. Amazing.
05/23/2017
I do not like this perfume at all! As soon as I smelled it I got an instant headache. It's much to strong and very floral I don't understand how they suggested this based off my separations of what I like! I'm very disappointed!
05/23/2017
I enjoyed this scent so much! I have to hold myself off sometimes of spraying too much. lol
05/23/2017
Not bad! It's a nice light scent, but a too little musky for me.
05/22/2017
This was my first shipment. I am in LOVE with it. I wear it every time i go out and it always gets notice. Very happy i made the choice to subscribe!!! best gift to myself ever!!
05/22/2017
My first shipment and I am so in love with this fragrance light and spring like. Just what I love in a fragrance this will by my new go to everyday scent. Definitely going to buy the full size. Thank you Thank you Thank you!!
05/22/2017
This was my first perfume sample. It is definitely a spring scent and the floral tones far outweigh the citrus. The smell is strong but not enough to irritate my migraines. It had good staying power. Overall, I would have much preferred if the citrus would have overpowered the floral.
05/22/2017
Strong citris scent..I didn't know if I'd like it at first but it's growing on me...very clean and fresh
05/22/2017
Good Fragrance but is very subtle. Does not last too long.
05/21/2017
I am in love with this scent. I will buy the full size. Thanks Scentbird I found my signature perfume.
05/21/2017
Fresh and clean. Nice scent, but not really my cup of tea.
05/21/2017
First scentbird and I love it.
05/21/2017
I'm so lucky that this is my first delivery. I am super pleased with this scent. I would've never purchased this on my own. This is a perfect summer scent that lasts throughout the day, beautifully. I actually got positive comments about it from coworkers and at home. I'm loving this from day one!
05/20/2017
It was nice clean smell
05/20/2017
I love this scent! I want to purchade a full size bottle!
05/20/2017
I love this smell!!!!! It stays on so long I love that.
05/20/2017
This is easily one of my new favorites. Just arrived today and fell in love immediately. Will purchase a bottle of this scent 😻😻😻
05/20/2017
I'm head over heels in love with this scent!!!! Think sunshine with a dash of citrus. I'm 57 yrs old and it makes me feel like skipping and not many things can evoke those feelings these days.......
05/20/2017
This month I received "Citrine" and I loved it! It smells of flowers and reminded me of the beaches of California, don't ask why. My boyfriend loved it on me as well, and maybe your significant other might to.
05/20/2017
This fragrance is really good but it is very strong I feel like it would last all day
05/20/2017
I just received my first shipment from Scentbird and it's AMAZING!!! This perfume couldn't be more perfect for me. It's smells heavenly!!! ❤❤❤❤
05/19/2017
Really smells like orange or lemon. Everybody asked me what was the perfume that I was using. They loved it and me too.
05/19/2017
Absolutely love It! Such a beautiful feminine fragrance. I get a very subtle flower smell. Definitely reminds me of hot summer nights.
05/19/2017
I really did not like this perfume. It made me think of my grandmother. I gave this sent to her to wear.
05/19/2017
This perfume is a bit heavy for me. I might wear it out for a night on the town but not an everyday wear.
05/19/2017
I absolutely love this perfume. Nest Fragrances are some of the best quality perfumes that I have ever tried. On me, Citrine is a full on burst of citrus and flowers that lasts all day. It's heady, but not at all overdone or offensive, just fresh and beautiful! I would definitely recommend this as more of a Spring/Summer scent.
05/19/2017
It is a pretty good scent. I prefer sweeter smelling perfumes, but this is a nice flowery smell. It seems to last pretty long too!
05/19/2017
This is my first scent and I love it!! Very fresh, a good spring smell... I can't wait to see what next months scent is going to be!!
05/19/2017
A nice scent. Kind of floral and fresh.
05/19/2017
My first scent! This perfume is very floral . It reminds me of a perfume that came with a pack of Disney dolls when I was little... very girly.
05/19/2017
Love this perfume. Flowerly and very summer like.
05/19/2017
It is a nice light fragrance. Perfect for the summer. Happy to have received it and will continue to use but unlikely that I will purchase.
05/18/2017
I just received mine, so far I like it but that could change in a week or two
05/18/2017
I love this fragrance, perfect scent for summer!
05/18/2017
Love the sweet floral scent!
05/18/2017
I absolutely adore this fragrance. However you must like floral/ Citrus scents to enjoy it. It a good balance of both and very refreshing.
05/17/2017
The first time I sprayed it I wasn't too impressed with it. However after it sat on my asking for about 10 minutes. I fell in love with it. That lingering scent is intoxicating. It definitely has a floral scent, but it also has a water fragrance to it. It's a really good mix for every day use.
05/17/2017
This fragrance wasn't a unique scent but I didn't mind when it came it the mail.
05/17/2017
This isn't a fragrance I would pick out myself (especially since the name sounds like it should be more citrusy) but I didn't mind it when it arrived. Light and fresh, definitely floral. Reminds me of something Clinique would make.
05/17/2017
I received it unexpected but is my first fragrance and i love it.... Cant wait to receive the next one
05/17/2017
Didn't like the smell , too floral for my taste
05/12/2017
It was my first perfume from scentbird and the shipment was a little late. It reminded me of one of my mother's perfumes growing up but after I used it, I loved it and everyone was asking me about it at work.
05/11/2017
Scent is too manly for me and doesn't last, which in this case is a good thing.
05/11/2017
LOVE LOVE LOVE
05/11/2017
I like it ok if I were a floral lover but I cannot seem to get this off my que. I am however very excited to have my first perfume, this way I can try things and see if my husband likes the smell on me despite what I think it makes me smell like....it's fun <3 Please make the month go by faster!
05/11/2017
The smell is really pretty, however it's doesn't last that long.
05/03/2017
This perfume smells so delightful. It lasts all day and I received so many compliments. This is going to be a must have in my collection. I can't wait to try out Nest's other fragrances.
05/03/2017
Too Powdery, almost like a Men's cologne.
05/03/2017
Too Powdery, almost like a men's cologne.
05/03/2017
Love the scent!
05/02/2017
too powdery and floral for my taste
05/02/2017
This is my first fragrance it has a nice scent, I'm not sure if I'm in love yet but I do like it alot♡♡♡
04/30/2017
Loved this perfume! Very clean a fresh with a pleasant sweet finish
04/27/2017
This is the quintessential spring fragrance. The floral scents are very distinct, and the citrus adds a big pop of energy to it. To me, the fragrance is right on the line of being a little too sweet, but not overwhelmingly so. It also lasts all day long, which is nice.