Narciso Rodriguez
Narciso EDP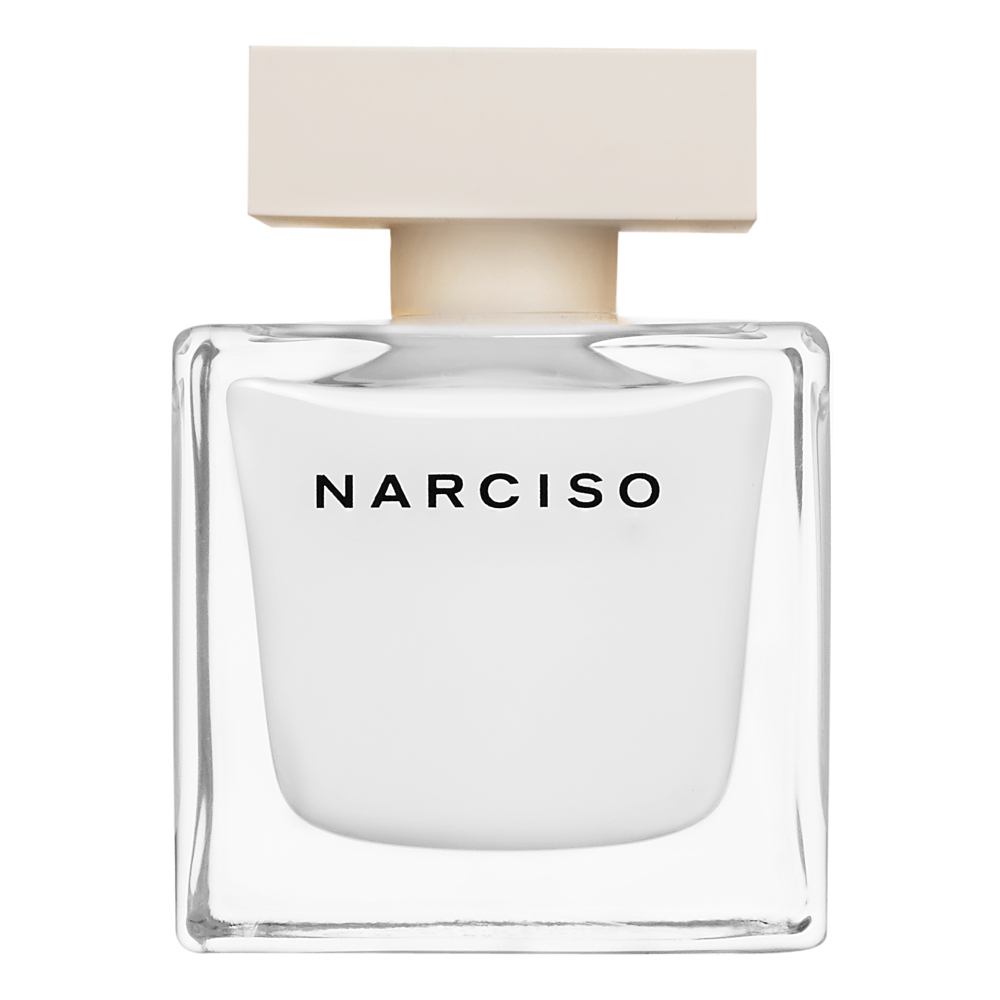 Get a 30-day supply of Narciso EDP
for
$
14.95
Notify me once this scent is available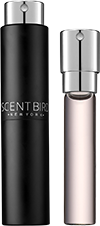 0.27 oz subscription

0.27 oz a la carte
Share and earn free perfume
Notes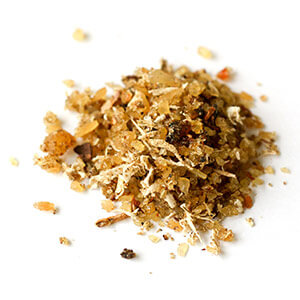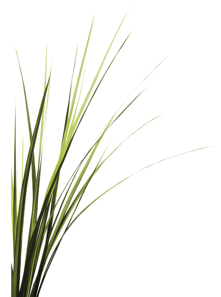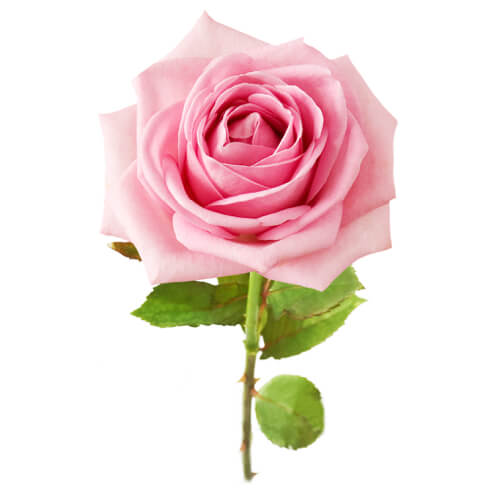 Description
Narciso Eau de Parfum captures a femininity that fascinates and reveals the seductive power of women. It's a beautiful woody, musky, floral that creates an addictive attraction.
You may also like
Narciso EDP by Narciso Rodriguez Reviews
11/03/2017
Love it! This fragrance is fantastic. It's a creamy gardenia, clean musk, and toasted woods.
11/03/2017
It is a bit more floral than I prefer but overall it balances well with the other notes. A nice 30 day smell but not a keeper for me.
11/01/2017
I really like this fragrance. I'm a big fan of the Narciso Rodriguez for her scent and this one reminds me of it but is less sexy and is perfect for everyday. I've used it everyday since I got it and sniff my wrists throughout the day. It's a bit strong but I think it's a good, grown up scent.
10/30/2017
Very masculine
10/24/2017
My first perfume it's a little stronger then what I would prefer. It's ok I'm hoping the month December will be better.
10/06/2017
I love my October selection it nice and last all day
09/28/2017
Not a good fragrance. The one in the pink bottle is the best by far. Disappointing. :(
09/26/2017
This perfume is a bit too masculine. I like the way it smells - it reminds me of Joop perfume. It comes out super strong, but it lasts all day.
09/25/2017
Horrible and made me sick!!! I could not use this and ended up in trash!!! Smelled so strong and like an old lady that dumped a million different purfume son at once!!! It was the worst smelling purfume I have ever experienced!!! I wish I could get my money back or at the very least a free purfume
09/20/2017
This is horrible, it smells like old lady purfume that gives you a headache. I had smelled this in a sample I got in the mail and it nice and soft. But not on, just one spray was to strong. Gave me a headache and not a flattering scent at all.
09/07/2017
Unfortunately, this is horrible with my olfactory receptors/body chemistry. The musk notes are absent on me. All I get is a blueberry/black currant Smarties scent. If I hold my nose right above the area where the spray contacted, I get whiffs of rose, but the berry scent is so overwhelming that I can't really smell anything else. Apparently the synthetic musks NR uses can be perceived by olfactory receptors as fruity. Quite disappointing, but it's entirely my brain's fault that I can't enjoy this the way it's supposed to be.
09/01/2017
I loved my this perfume.You should definitley buy it!!!
08/24/2017
Just received this in the mail...OMG!! I'm in love. Found another to add to my collection!!
08/10/2017
warm & musky. VERY french! LOVE it - Stays on all day.
08/02/2017
Sexy scent...looove it. Get so many compliments!
08/02/2017
Not my kind of fragrance.
08/02/2017
Too strong and mature for me
07/29/2017
I loooooooove this smell!
07/12/2017
This was my first scentbird perfume and I'm obsessed! It's definitely a strong scent but super sexy and stays on all day! Woodsy and musky. I will be purchasing the full size for sure! I just can't get enough
07/06/2017
Very clean and flowery scent. Perfect for the day time in the summer.
06/27/2017
This Scent is for strong, and very classy girls! If you're a middle eastern, you'll LOVE this scent!
06/23/2017
This scent is rough. Old, dusty, dead bugs in dark attics kind of smell. None of my friends like it either.
06/02/2017
This is a powdery mature elegant scent. The notes at the beginning are a bit potent for my liking. If you like Chanel no.5 leu and premiere this might be the scent for you. I only gave this 3 hearts because this would be an occasional evening scent for me.
05/29/2017
not bad but soft
05/26/2017
This perfume was absolutely terrible. I can't even begin to describe what it smells like but it's remincent of an "old lady" perfume. I sprayed it on my way to work and had to make a b-line to the bathroom before I sat down at my desk/
05/21/2017
Very very strong perfume. It wasn't for me.
05/21/2017
Very strong not for me
05/19/2017
I always tried this scent on every time I would go to a perfume store and could never decide if I liked it or not as the scent seemed to change on me as the day passed. Now that I've really been able to try it, I have to say I'm a big fan. Its clean, powdery and fresh with a slight sweetness.
05/14/2017
I get so many compliments when I wear this perfume!! One of my favorites.
05/11/2017
This perfume is for the strong, confident and sophisticated woman. A little goes a long way and it does smell a bit "old lady-ish" but something about the scent is addicting and I cannot get enough. My husband doesn't like it so I removed one star but I'm really happy I gave this one a try.
05/04/2017
I love it !!!! Smells great on me !
05/03/2017
A little strong for my taste but still smells beautiful. Need very little.
05/03/2017
I love this classic fragrance. It's not roses and tulips nor apples. It's not sickly sweet nor powdery. But I feel like a confident woman when I wear it.
05/03/2017
This is my favorite so far. You definitely smell like a sophisticated Lady wearing this.
04/26/2017
Too old lady smelling.
03/08/2017
I absolutely loved this scent. It smells so luxurious. I will most likely order again.
03/06/2017
Way to soft and powdered
03/06/2017
Too strong and smelled old ladyish
03/06/2017
I loved all the scents I have received so far but this one was a little too mature for me. It reminds me of a scent an older woman would wear. Great lasting power but not my cup of tea.
03/06/2017
Nice soft everyday scent, however it doesn't last long. The scent dissipates half way through the day.
03/06/2017
I didn't really like it.
03/05/2017
This fragrance starts very bold, on skin the dry down is sweet musk. This is not a good fragrance sprayed on clothing at all, it needs to be on skin. A little goes a long way. Very different from For Her.
03/05/2017
Really did not like this one. Very sweet, and older woman smell.
03/05/2017
I absolutely LOVE NRs "her" so I was excited to smell this. I was very disappointed as it smells very "old lady" ish. there is a hint of the signature spicy/ baby powder musk of his scent i love, but its too overwhelming for daily use. not a fan.
03/03/2017
I like this soft scent. I put it on the day I got it and went to see my mom and she said I smelled sweet like cookies. I generally don't like sweet scents but this wasn't too overpowering.
03/01/2017
This scent is so eerie. It makes me think of aliens probing people in the sterile, white minimalist interior of an ovoid spaceship. But its aftertaste also reminds me of the "ice cream" my boyfriend makes when we're extremely poor and late on rent. He blends restaurant Sweet n' Low, milk, and ice and it actually comes out pretty tasty. It smells very different when applied to the wrist, as opposed to the crook of the elbow. In the crook of the elbow, it is extremely peppery, and the rose note screams. On the wrist, it is more poor man's ice cream, a child's dropped dessert and tears. This witch's milk is cursed, and it's really unsettling but strangely addictive.
02/20/2017
I didn't like this one at all
02/04/2017
I absolutely love love love this scent. It's musky and feminine and this is my go to all the time. I love this perfume!!!
02/04/2017
Love this perfume. It smells really good. I get compliments all the time. A must buy.
02/04/2017
It's heavenly, powdery, just beautiful. Luv it.
02/04/2017
I like this one a lot. It's sophisticated and smells expensive. I received several compliments from men and women while wearing it. It's strong so it goes a long way with staying its power.
02/03/2017
I really like it.It's a little bit powdery and sweet scent but my husband said that is like "home,sweet home".
02/01/2017
This is a heavy scent suited for winter evening wear. It is very 'femme fatale' and lush but tends to be a little on the powdery side. It's sort of old school glam. Reminds me of when I was a little girl and how my mother smelled when she went out for a night on the town.
01/31/2017
This is by far one of the most feminine and sensual perfumes I have purchased. It is definitely one that you can use for a date night or that important power meeting. This will be one of my go to perfumes in the future.
01/13/2017
Im sweat a lot at gym this perfume scent stayed on me long even after heavy sweat. The scent floral sweet, many people comments how sweet this scent is and they're love to smell and give me more hugs from people specially my husband, he's love it !!!!!
01/12/2017
Love this, received several compliments.
01/11/2017
This has been my favorite Scentbird trial perfume yet!
01/08/2017
It's a different smell from the original but I love it. Has a very mature exquisite smell. Something along the lines of Channel.
01/08/2017
still vibing it out.. might be a little too powder-y for my liking.
01/04/2017
Such a beautiful perfume!! It is not like any thing else I have. The scent is very smooth, floral, sweet but not sugary sweet. I'm in love!!
01/03/2017
Love the smell
01/02/2017
Narciso (EDP) is beautiful yet a little confusing to me. Most of the time, I adore this fragrance; I usually get a slightly sweet, creamy, white floral scent. It pairs perfectly with business casual and business formal outfits for work. Sometimes, however, Narciso smells slightly different, particularly when the weather is extremely cold. On these "bad days", more of the cedar shines through and I could detect a strange scent that reminds me of burnt tires covered in face powder. Because of this, I try to avoid wearing it when it gets too cold outside. I wouldn't say this is the sexiest scent, but it is very sophisticated, feminine, comforting, and clean. I disagree with reviewers who say this is an old-lady scent. It definitely doesn't smell like the typical fresh fruity florals that are marketed to teens, but as a 28 year old, I find this to be very modern and young (though I think older women are certainly welcome to wear this as well). But to each their own. Overall, Narciso is a very well-formulated fragrance that is worth sniffing. It lasts at least 7-8 hours on my skin and longer on clothing. Its projection is fairly good (people can smell this about 4 feet away from you), but it is not obnoxious, nor does it fill up a whole room. I don't know if I'd purchase a full-sized bottle due to the unfortunate scent that comes out on cold days, but I will definitely use up the travel-sized vial.
01/02/2017
love love love this perfume!!! intoxicatingly delicious!!!
01/02/2017
Not bad, but not my cup of tea...
01/02/2017
Strong but smells great!
01/02/2017
Its alright. Its not anything I would ever buy. My husband loves it though. I wouldnt describe it as woodsy, Its def more floral. I do feel like the scent lasts a long time.
01/02/2017
I have all the other Narciso fragrances, this does not impress.
01/01/2017
If I could give zero stars I would. Horribly strong and
12/31/2016
I'm 35 and this is definitely and "old lady" perfume. By that I mean grandma in her 60's or 70's. Very strong scent, wouldn't wash off. I would give this a hard pass, and I am disappointed that I wasted my monthly shipment on this.
12/31/2016
I love the perfume. A bit strong and it's more of an older lady smell, but definately loved. I wouldn't wear it everyday but on occasions definately.
12/31/2016
When I first sprayed the presume I thought I wasn't gonna like it it was super spicy and once it dried on my skin it got more of a sweet sent that I ended up enjoying. But still not something I would really go for all the time.
12/31/2016
This absolutely stinks. I can't even stand to smell the bottle. It is an old lady scent that I can't even manage to give away. The only good thing is that none of scentbirds fragrances last because they are diluted so the first time I used it, it wore off quickly.
12/30/2016
Way to strong and i do not like it at all. Have me a headache so I have it to a friend that liked it.
12/30/2016
very soft but does not last
12/30/2016
its a scent you need to wear a few times before you like it. It's nice and subtle. Wish it would last a little longer tho
12/29/2016
Classic but without smelling like an old lady. Clean, but not fresh.
12/29/2016
powdery soft, best for daytime or close encounter in the evening. this is full bottle worthy, best season to wear is spring time !
12/25/2016
All I can say it smells delicious. Omggg. I will buy the bottle!
12/23/2016
I don't pick up anything floral or musk in this perfume. It's very woody and spicy, think "grandma". Very strong also.
12/22/2016
Love!!! Will absolutely purchase this one!!
12/19/2016
Loving this scent! Def will agree with the other reviews in that it is more of a "mature" scent (not as in old lady, but more of a over 30-ish crowd). Great for day / night, winter / summer. Very clean and chic, not over bearing or heavy. (Although I will say a little goes a long way).
12/17/2016
I had this in my subscription queue and didn't receive it. I emailed Scentbird and they resent the order. I put in my queue because I had smelled it at a perfume store in the airport and really liked it, but this did not smell the same to me because it is very old lady like and I immediately wanted to get it off of me.
12/15/2016
Scent was way too musty for my liking kind of smelled old lady like.
12/06/2016
I did not receive this perfume. I'm still waiting.
12/05/2016
On initial spray, smelled old ladyish and strong but the drydown is nice
12/03/2016
Love narciso's perfumes! This one did not dissapoint
12/02/2016
Love. Soft, but strong the way La Vie Est Belle is. Gardenia keeps it more fresh, then rose and musk fill it out. It's strong in that it carries, but there's no citrus or bright bold scents that I normally don't care for. I could bath in it. Powdery, but the gardenia somehow keeps it from being grandmother powdery. I like the soft wood/musk/vanilla that I catch whiffs of all day.
12/02/2016
My most fav of all of my perfumes EVER.
12/01/2016
This is by far the best perfume ever! Such a great selection. Love it!!!!!
12/01/2016
Has a great smell to it. When it dries it has a very warm and spicy undertone to it. Perfect for winter and for people who like the dolce & gabbana perfume that comes in the burgandy velvet box. Loves that it lasts!
12/01/2016
Not particularly drawn to this scent. Initially it was nice, but there wasn't much harmony between the notes.
11/30/2016
I am a fan of Narciso fragrances
11/06/2016
It smelled so horrible, like alcohol and some noxious brown expired perfume from Avon. I can't even give it away. It did not smell anything like what I already own. I'm questioning the legitimacy of this site. I am going to give it one more try but if I get something as pungent and awful as this, I will cancel for sure.
11/05/2016
I love it. Spillage is very strong... This scent changes, sometimes sour, sometimes sweet... I really like it. I can see some not, though.
11/04/2016
I love this scent, it's not too strong. It has a floral smell and a soft powdery smell.
11/03/2016
I can't begin to tell you how much I love this perfume. It's so soft, sexy, and fresh. I have literally worn it everyday since I got it in the mail. That's perfume can be worn on any occasion. Not only am I obsessed with it so is my boyfriend. Which is always a plus😍👌
11/03/2016
It was okay, it's more of an older woman scene
11/02/2016
I love this scent more than words can say. It's warm and sensual. I love the combination of musk with gardenia and vetiver. I was complimented all day by everyone who came near me.
11/01/2016
Old fashion classy smell love many complents
10/29/2016
It's smells super powdery at first but after a few minutes, it was a light powder, sweet & a little flowery. Turned out to be a really nice fall fragrance. I will say it is a "mature" fragrance. I don't really see a teen or young adult grabbing for this.
10/23/2016
Given that I'm anosmic to Narciso For Her in both EDT and EDP, I didn't have high hopes for this. But I'm glad I took the risk. The opening is bright and sparkling, due no doubt to the gardenia (no citrus is listed as part of the notes) and the clever employment of a handful of similarly styled musks. Rose quickly comes into play as well, and for about a good solid hour this intertwining of gardenia, rose, and musk make for one of the most interesting dances in recent mainstream perfumery. The dry down is less impressive. I don't get any vetiver, just a gradual downshift into slightly creamier, more vanilla-tinged musks, and a bit of nondescript wood. Over all, though, an impressive formulation and one that might even be full bottle worthy for me.
10/17/2016
I gravitate towards warmer scents for the fall and winter and this definitely works. It is a little "powdery" in smell at first, but dries down to a nice warm, mature scent. Almost a little too much for everyday wear. I did not love it at first, but it has grown on me. Definitely not a "young" scent though.
10/07/2016
I didn't like this one nearly as much as Her. I don't feel like it is a scent for a youngish woman.
10/05/2016
Amazing perfume!
10/05/2016
Wonderful seductive scent,long lasting all day.
10/04/2016
NICE MUSKY SCENT. GOOD FOR A ROMANTIC NIGHT OUT
10/04/2016
Great smell & last forever but not in love with it.
10/02/2016
Love!!! Smells clean smooth
10/02/2016
I like the fragrance. It lasts a long time. I like, but I didn't love it.
10/01/2016
I love this scent. Elegant and charming
10/01/2016
Sexy and feminine!!!
10/01/2016
Just wish it lasted longer.
09/30/2016
Did not like this scent was to strong, and to musky
09/30/2016
im a 26 yr old woman an i believe this smell is literally the best smell i have ever had in my entire life.. one of my most favorites.. its musky almost smells a little bit of vanilla.. a bit of pachouli.. an to those that say this smells like a old lady dont know what perfume is !!! perfume isnt smelling like cotton candy or like a tiny booper.. its to smell like a sexy young woman.. give this perfume a chance to settle on the skin dont just smell it out the bottle an be like eww.. this is a very elegant most seductive sex in a bottle an trust me all men love it!!! an if thats old lady then you dont know shit about perfumes!!!! this is my all time favorite an i have every perfume you can name.. i am a vib rouge member i buy everything and everything.. an i absolutely an in love with this!! just gorgeous !!! besides this my second favorite would be mademoiselle or prada candy right now.. but all in all i wanna smell like a woman not a little five yr old... love xoxoxo dmarie <3 body chemistry will make this perfume pop im telling you.. u will not regret this one..!!
09/29/2016
Kind of a soft powdery smell. Its not one of my favorites but it not bad at all.
09/20/2016
I just received my package and I don't care for this scent It's smells old ladish
09/19/2016
This perfume is way too mature for me. I ended up giving it to my mom the same day it came.
09/18/2016
Smells like hairspray... I think all of the Narciso Rodriguez fragrances smell very similar. Hairspray all the way. Awful!
09/17/2016
My first scent was not my monthly subscription but an add to que! I hacve only tried it once but I will say it is very strong. Ran two miles while wearing it and received a complement while shopping afterwards. Believe it's more of an evening smell.
09/10/2016
Not what I expected to heavy of a scent for me. I can't and w/o t wear this anymore it's awful.
09/10/2016
Beautiful perfume, soft but sexy.
09/06/2016
Great fragrance, but not for me. My BFF loves it, though!
09/04/2016
This was a little heavier than I would typically wear but it is a beautiful scent.
09/04/2016
Very strong. Smelled awful
09/02/2016
Beautiful fragrance, light and sexy at the same time, I have had many compliments while wearing Narcisco. Love love love it!
09/02/2016
One of my favorites I've ever recieved! I'm 30, and feel like this fits me perfectly. Clean, elegant, feminine, sexual! Gorgeous!
09/02/2016
Too strong. Smell is oldish.
09/01/2016
I just love it!!!
08/31/2016
Not great. Too strong and kind of old ladyish.
08/18/2016
The opening can be little harsh - but the dry down is quite elegant, classy and sophisticated, yet warm and soothing. I cannot detect the Vetiver on my skin.
08/03/2016
Love this one the fragrance is very warm - I am so excited about this scentbird site. Love, Love it.
07/31/2016
Amazing! One of my favs
07/31/2016
Love this scent! Has a great opening, even better dry down. Not sweet or floral, very different smell - lots of compliments!
07/31/2016
Too thick and musky for my taste.
07/30/2016
I didn't like it much at all. Smelled manly to me.
07/30/2016
I love Narciso, it's so sexy
07/30/2016
No no no... this smelt soo bad. I give it one star.
07/30/2016
Love this one!! It is sexy & sophisticated. There's a little floral, a little musk, some powder and some woody notes. It's a fragrance for a confident, self-assured woman. One of my new favorites!
07/29/2016
Hands down my all time favorite winter scent. There is something about this that just feels cozy and warm. I can't wait for the weather to cool down again so I can rock this again.
07/29/2016
Love this scent!!!
07/23/2016
Truly love this scent. I love floral with wood base; soft and feminine. I found this scent right here on Scentbird and am so thrilled. I feel great wearing it. Pretty, fresh, and feminine. I highly recommend it and will be purchasing the full size for my collection.
07/22/2016
No no no. NO. It's awful. What in the world were they thinking when they made this. . .
07/11/2016
horrible! I smell like an old lady
07/10/2016
Was a little old lady for me. Not something I would go to every time but I do kinda like the scent.
07/06/2016
Me encanto es fuerte y sexy aunque no tiene mucha duracion en mi piel maximo 4 horas y la preferiria para climas mas frios por que con el calor es un poco empalagoza
07/02/2016
Lasts all day.
07/02/2016
It smells like cologne.
07/01/2016
Wasn't the best scent for my body chemistry, it's a bit too musky
07/01/2016
I suck at keeping up with what's in my queue and remembering what I ordered but I will say I forgot I ordered this one. The black one is better to me. This smells just ok as well. I think I 'm just a tough person when it comes to selecting scents but I def know a good scent when I smell it!
06/05/2016
OMG!!!!!! I just tried this one today at Sephora. Can we say I am in love..as in I sprayed this no lie 15 times. When I got home I was pleasantly surprised to see it on Scentbird. Can we say it's set to come this month (please and thank you), YES!!! YES!!! YES!!!
06/05/2016
This scent is very sexy and sensual. I love it, my new favorite scent. I will definitely be purchasing this one. A little goes a long way, too. when applied to the right spots (behind the ear and wrist) it lingers in the mind all day.
06/03/2016
Fabulous! Fabulous! Fabulous! I heard this scent was right up my alley and they were right. I love a soft floral but not overly flowery. A little bit of musk maybe to deepen it. This scent is so pretty; I was overjoyed to get it. I will most definitely be ordering the full size, for sure.
06/02/2016
Love it very sophisticated fragrance
06/02/2016
this scent was awful. smells like senior citizen moth balls.
05/30/2016
Delicate, beautiful and very feminine. Absolutely delicious!
05/26/2016
Smells like exactly I imagined it would be. Woodsy & Powdery
05/04/2016
A little strong for me. But still not bad
05/04/2016
Love, love, love the lipstick tube presentation! I sprayed a dash on my wrist, but will have to wait for tomorrow to experience the full effect of Narciso Rodriguez since I already used another perfume for the day.
05/02/2016
not my fav. a not as sweet as i like perfumes to be
05/02/2016
Love this perfume!!!
05/02/2016
I really like this scent. It's soft, and sensual not overwhelming. Its does not last very long so I had to respray periodically.
04/30/2016
this did not smell good at all. once it settled, it had a very medicinal hint mixed with mothballs. disappointed.
04/19/2016
I really didn't like this one at all. I was expecting it to smell similar to Narciso Rodriguez for Her, but not even close. Chemical sweet and cloying on me. Had to give it away.
04/04/2016
This is a little stinky. Almost like b.o. I got a sample of this from Ulta and was so excited to try it. I came to realize all musk scents that I've ordered on Scentbird are stinky. It's too overpowering and I had to wash my clothes because it gave me a headache. I'm normally not sensitive to perfumes.
03/30/2016
I have Narciso for Her and like the contrast between the two.
03/29/2016
i love this perfume it smell so beautiful,not over powering.
03/14/2016
Ultra feminine musk, creamy fluffy gardenia. Narciso Rodriguez for Her is super popular for good reason, but I like this one better. It's clean but not laundry clean, more like just-washed skin clean. It's rounder and softer than For Her, not exactly sugar-sweet but it has a sweetness all the same. Very hard to describe, but if you're a fan of understated beauty this fragrance is just that.
03/06/2016
LOVE LOVE LOVE! This is one I'd buy the full-size of...beautiful scent and lasting. Elegant. Love it.
03/04/2016
its horrible..
03/01/2016
A nice scent that settles nicely.
02/07/2016
I have thoroughly enjoyed this scent since receiving it. The unique musky, woody notes make it suitable for fall/winter, though it is not so heavy that one could not wear it during spring/summer if so desired (perhaps better for a night out during warmer seasons instead of day wear). The fragrance offers both decent sillage (without being overwhelming) and longevity (lasts at least a good majority of the work day). I would consider adding a 1 oz bottle of this to my collection.
02/05/2016
At first spray it is a bit to mature for my liking but when it settles it is very nice
02/02/2016
This is a clean but creamy, musky, almost marshmallow-like sweet-ish woodsy scent. (Marshmallow in a creamy way, not in a sickly sweet way). I have trouble with sweet perfumes and this one is not an issue for me in that sense. I prefer Narciso Rodriguez for Her, in EDP, which is similar in theme but a little more intense on the musk. This is a great pick if you find For Her too sharp, but love that soft, luxurious scent. It's definitely a feminine though -- if you prefer a more unisex woodsy musk, I'd say look elsewhere.
02/02/2016
This is a nice scent but I find it to be too powdery smelling for my liking. I can only do 2 sprays max. Its nice but i do not think I would purchase a full size
01/30/2016
Smelled like my grandma :(
01/21/2016
I think I received a watered-down sample. Can't smell anything, even seconds after applying, and so obviously doesn't smell anything like what I tested in stores. Very disappointing.
01/04/2016
I really like this fragrance. Another winner from NR. It's a fragrance that you make your own, different, that's what I love about it.
12/31/2015
This is lovely. I feel it will be better in warmer weather, however. Musky florals.
12/31/2015
I like the scent when you first spray it on ! It dies down to a very pepper'y scent , almost masculine! His first scent did the same exact thing . It's ok ... Not a favorite.
12/30/2015
A little strong at first but still enjoyed it
12/30/2015
I love this sent! Very warm a little spicy with floral notes. Smells different to me every time I wear it,
12/30/2015
I'm not usually one for musky scents but I love this perfume!!!
12/18/2015
When I first got this perfume i didn't like it, i found it heavy and "old ladyish". I don't detect the rose but the musk is there for sure, there's a strong sweet note i still cannot decipher. The green notes of vetiver and cedar makes it long lasting. As i wear it more and I'm starting to enjoy it. Is not an easy scent but has its charm. Totally winter or cold month scent, night use and special occasions, could be to busy for an everyday.
12/17/2015
This perfume is my new favorite it's long lasting it's not ordinary has a spicy undertone that I love I'm buying the big bottle
12/15/2015
Of all the fragrances I own or have ever tried this one could very well be my absolute favorite. Its such a creamy beautiful scent. I simply adore it. I'm at a loss for words. Its just divine.
12/08/2015
LOVE THIS SCENT!! It's a bit strong at first but give it a couple of minutes. Very classy and elegant, but clean scent
12/02/2015
Really like this one but find it hard to describe as I can't pick out any distinct notes. It is not the same but reminds me vaguely of the 1970's Halston fragrance (but better) - the closest I can come to a comparison. It's not sweet, gourmand or powdery and not exactly oriental either - different from everything I have (ex: Flowerbomb, Black Orchid, Nirvana B & W, YSL Black Opium, Decadence, Prada Candy, Trish Vanilla Blackberry Musk, Cashmere Mist, Fath de Fath, etc.) . It morphs interestingly over time becoming more of a skin scent towards the end and sillage is there but closer to the body unless dowsed in it. I haven't tried a fragrance that made me want to sniff myself all day in a long time. Husband likes too. Will likely buy a full size at some point.
12/01/2015
I'm still not sure if I like this perfume. I've been wearing it throughout the month. I do think it's good for fall/winter months, and it's definitely a grown up scent. It verges on the powdery, but not in any way that prevented me from wearing it. I definitely wouldn't purchase a full size of this, but I'm glad I tried it and I'm glad I have some left to play around with it throughout the winter months.
11/19/2015
My new favorite!! I love this elegant fragrance - feminine but not girly. Floral and spice - beautiful scent . Definitely want the full size bottle
11/17/2015
This is my new favorite fragrance. Creamy gardenia and musk just smell so good together. Love! This scent reminds me of a late '80s to early '90s fragrance, before everything started getting so clean and ordinary. Also, I also dislike the "old lady" references.
11/17/2015
Absolutely beautiful! Creamy yet spicy at the same time. More of a fall/winter scent in my opinion. Long lasting. This one just went to the top of my want list. One more thing...now days people always seem to say a perfume smells like old lady's if they just don't like the scent. If you don't like a scent please describe why such as "smells too powdery, too spicy, too sharp, too flowery, etc." that way the people reading your reviews can get an idea of what it actually smells like. I happen to like some of the classic perfumes and I don't really think that all young people have to smell the same and all of the old people have to smell the same. That's why there are thousands of perfumes to pick from! I'm not picking on anyone. I just see the same type of review for half of the perfumes on Scentbird.
11/03/2015
I really like this, one spritz lasts just about all day, has a really unique smell to it which I like. I'm 30 and I didn't think it was old lady smell at all
10/30/2015
I don't really care for the smell because it smells like old cheap Avon perfume .although after it has dried a little it smells a little better .