Narciso Rodriguez
for Her in Color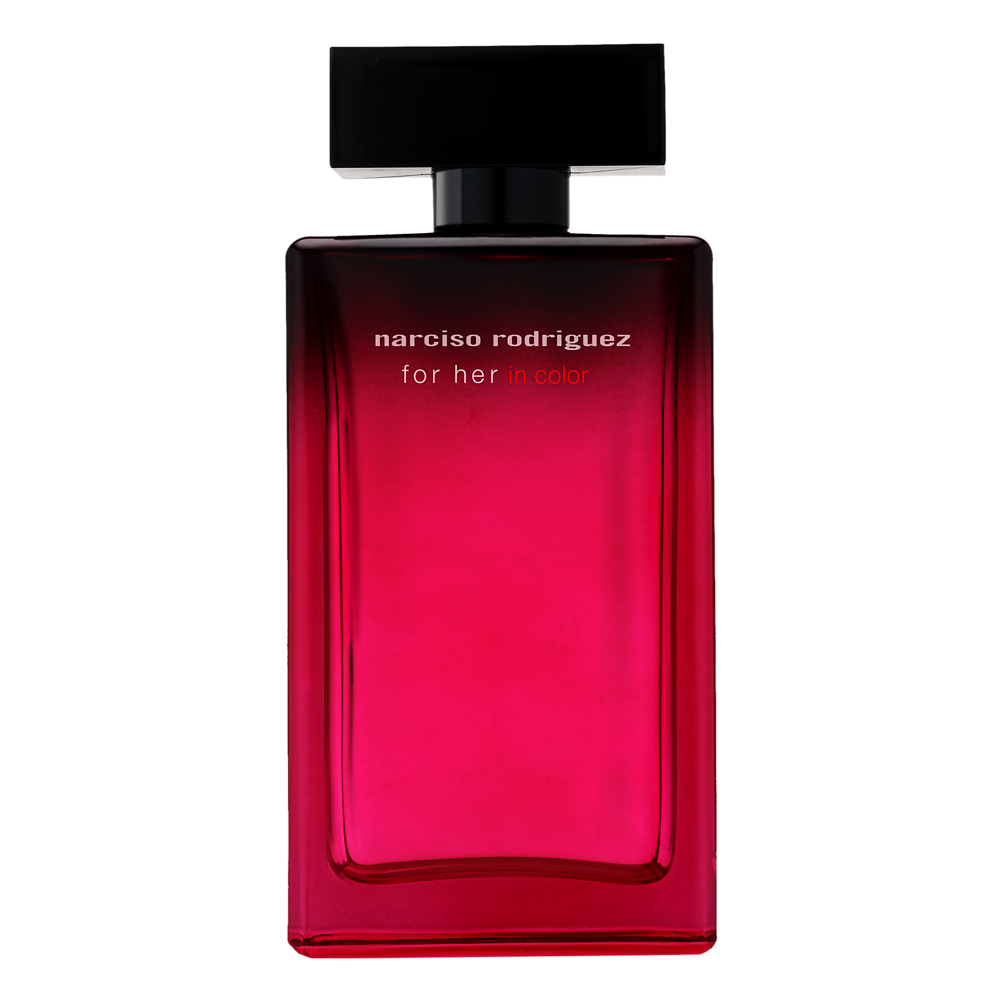 Get a 30-day supply of for Her in Color
for
$
14.95
Notify me once this scent is available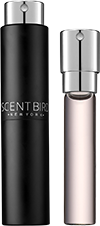 0.27 oz subscription

0.27 oz a la carte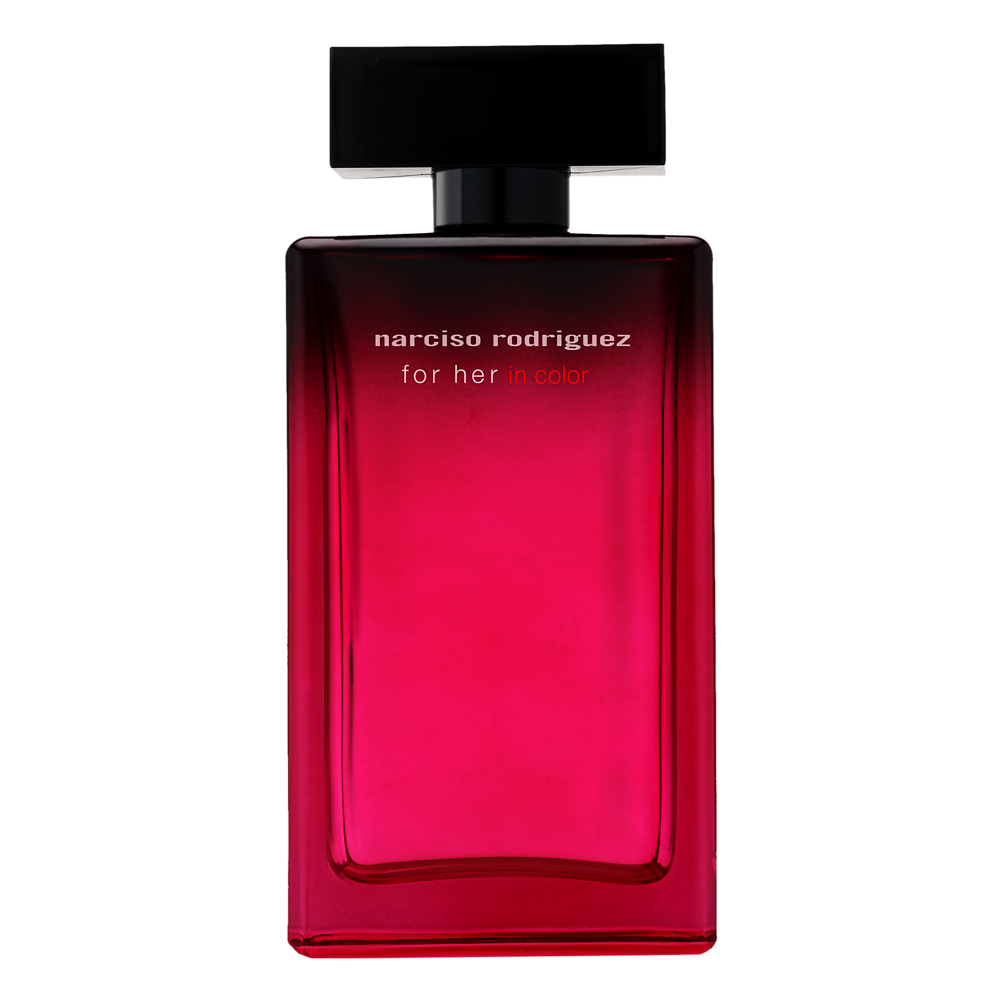 3.3 oz bottle
Share and earn free perfume
Notes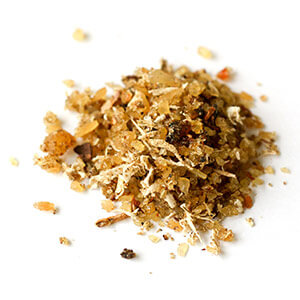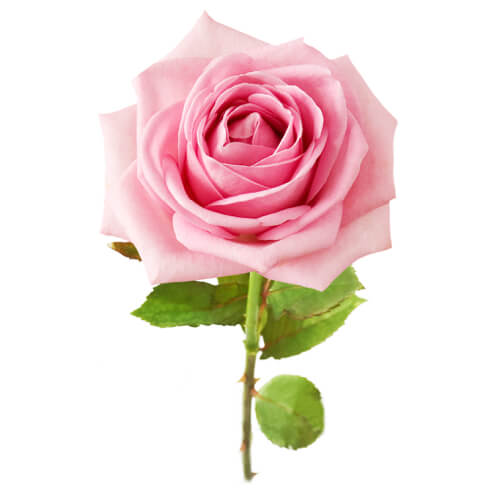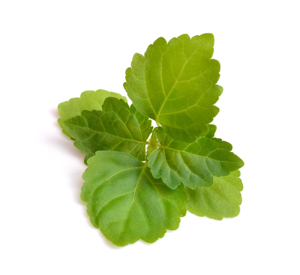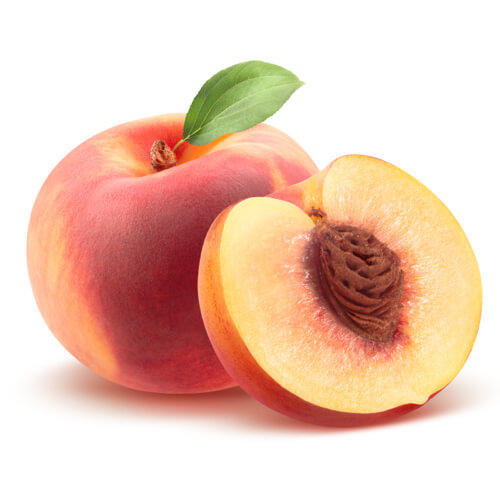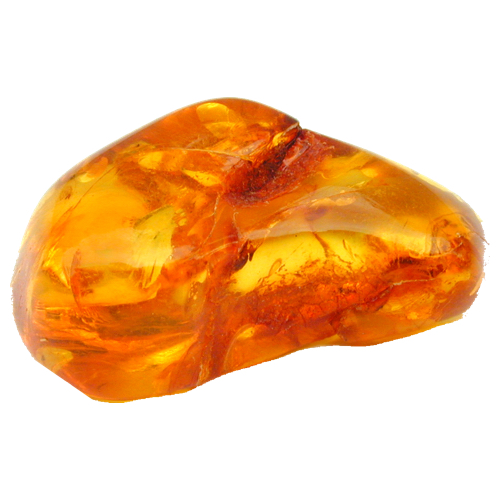 Description
In Color 's bold chypre style unfurls in expressive top notes of ripe peach liqueur and deep, velvety roses over a heart of rich, luxurious amber. A sumptuous base of aristocratic musk, kaleidoscopic patchouli and a sweet, soft ribbon of sandalwood add lush aromatic accents to the ripe fruit and florals.
You may also like
for Her in Color by Narciso Rodriguez Reviews
12/16/2017
I I read very good things about this perfume so I was excited to try it. I have thrown it away. This was probably the worst smelling perfume ever. I was taken aback due to all the reviews. It smelled to me if one of those old Avon perfumes that find in your grandmas linen closet that are so strong and pungent and expired!! Awful. But that is why I have spentbird!! At least I didn't pay full price for a bottle of horrible perfume!! If I could rate no heart, I would!
11/30/2017
Great scent. I love it. Reminds me of Modern muse. My sister gave me gave rave reviews when I wore it. Adding it to my collection.
11/29/2017
Not terrible, but not great. Definitely an evening perfume, and very much so a "mature scent". I love patchouli, and while it is present with this perfume, it is overpowered by an old woman scent. Not sure how to explain it. Just not a scent for me.
11/23/2017
I was so excited to try this perfume, unfortunately I must not have worked with my body chemistry as the smell dissipated into what smelled like "old lady" powder. It was so bad I had to shower and wash my clothing to get rid of the smell.
11/16/2017
I am so overjoyed to be introduced to this company. I love my new scent and it is on my list to purchase in the near future.
11/09/2017
I wore this one a couple times then gave it away. I just have too many others I'd rather wear. Not terrible, just not a fan.
10/02/2017
if you love musky this one is for you patcholi smell is strong
09/28/2017
Unfortunately I was not impressed by this fragrance. It has a particular pitch to it that marks it as an older woman's fragrance (like 60+).
09/24/2017
I thought it would have more rose. Not a fan of the top note. Smells like something an 70 year old lady would wear. The middle notes are a little better, very sugary. Will give this one to my momma!
09/22/2017
I love this fragrance! I get so many complements. And it lingers after I've left the room.
09/05/2017
Didn't really like this. Smelled like cologne, I had to give it away.
09/05/2017
It smelled really good but was to strong for me to wear. The fragrance stays with you all day. Doesn't lose its potency.
09/05/2017
This is Very strong! I can't even wear it. My husband said it smelled old ladyish too. Im surprised because I read other reviews that said good things before I added it to my queue. To each its own I guess. Not my cup of tea though.
09/04/2017
I did not enjoy this fragrance at all. I've been with scentbird for about 7 months now, and i know it's a hit or miss thing, but this has been my worse 'miss' so far. I usually give away the fragrances I don't like, but no one wanted this one!!
08/24/2017
I love all Narciso Rodriguez perfumes! Highly satisfied. Staying power isn't so good though.
08/23/2017
Welllllll, at first it smelt like bug spray. (my family was none to happy when I sprayed it on). Then after about an hour it had mellowed somewhat and I could detect the patchouli. The scent at this point is not that bad but because it's so horrid at first and takes so long to arrive at a wearable scent I wont be using this again. I'd be asked to leave my house by the family.....
08/03/2017
It is just not a smell I enjoy at all
08/02/2017
I've had scent bird for 3 months. I have updated my list to send me scents I want and all I've gotten is the "scent of the month" even though online it said it sent "my" scent. Not satisfied with the service at all. Cancel right away.
08/02/2017
Loved the scent.. Nice soft and long lasting..
07/31/2017
Was sure if I was going to like this scent, it was a blind pick. But, I LOVE IT!!! Have to get the full size!
07/21/2017
It smells like bug spray and so strong. It made my eyes water and I had to change my clothes. I only did one spray. I'm so disappointed!!! This was recommended for me to try by the website. I think for now on I will choosing my own.
07/17/2017
I loved the perfume it is a little strong at first but I love that the scent lasts.
07/17/2017
I'm going to ask for this for Christmas!!
06/26/2017
Thanks for the perfume. For me the scent is okay. When I ask my husband and my son they like it so I guess it's okay but I won't pick it again if it's up to me.
06/05/2017
Did not like smell at all very disappointed
06/04/2017
Did not like this scent at all, it almost smells like some sort of medicine/ointment was very disappointed wish I would have picked something different
06/04/2017
I love all perfumes made by Narciso Rodriguez and this was no exception.
05/30/2017
I do not like this scent at all. Smells like old lady perfume.
05/29/2017
I really did not like this scent. It had a definite old lady smell.
05/04/2017
This is a beautiful fresh scent.
05/04/2017
Thank you for my Narcisco Rodriguez perfume. The scent is memorizing !!
05/03/2017
OMG I love it ❤️❤️❤️❤️❤️
05/03/2017
Loved the scent!!
05/03/2017
I enjoyed this perfume. I got it twice.
04/28/2017
A little strong for me. But a nice scent.
03/11/2017
Love this scent! My go to. It's subtle and sexy.
03/11/2017
❤️❤️❤️❤️❤️❤️❤️❤️❤️❤️❤️❤️💕💕💕💕💕💕❤️❤️❤️❤️
03/07/2017
I have always been a fan of this design house and this does not disappoint.
03/06/2017
Didn't like this at all. Wish I made a better choice and didn't waste this month.
03/06/2017
lasts long and smells great!
03/01/2017
It's not the best scent I like but it's ok.
03/01/2017
The sample I got was expired.
02/20/2017
It smelled fine, but nothing special.
02/04/2017
Smelled okay at first from the bottle. Disliked it immediately after spraying it on. Had to wash it off.
02/03/2017
Similar to Narciso Rodriguez for Her, nice fragrance that lingers, very warm with spicy notes.
02/03/2017
Love the smell. It lasted all day
02/03/2017
I have hadbseveral co-workers tell me how good I smell! I am seriously considering this one for a purchase.
02/01/2017
Love Love Love this scent! Light but last all day!
01/23/2017
I loved this perfume. I had not previously smelled the scent and it is actually not a scent I would initially choose for myself, however I really love this scent!
01/19/2017
I loved this perfume. Rodriguez has out done himself
01/16/2017
This perfume is too strong and the scent is not what I anticipated. It smells cheap and antiquated. No bueno
01/04/2017
I like the smell, although I was a little under-whelmed by it. I expected more of a robust smell.
01/03/2017
I prefer the original for her, in color is more heady and heavy, like for winter... The original is special, this one should be renamed to for her in black and white- it takes all of the sharpness out...
01/01/2017
Soft,clean & feminine.
12/31/2016
Very nice, spicy, warm. Love original For Her, but, this one is better for fall/winter. Lasts all day!
12/21/2016
DISGUSTING.. Rose and patchouli are not a good blend this perfume is nauseating. Thank goodness it doesn't last long
12/21/2016
DISGUSTING. Rose and patchouli do not smell good together this scent is nauseating
12/07/2016
Awful, smells like cheap perfume
12/06/2016
I LOVE SCENTBIRD N LOVE MY PERFUME
12/05/2016
I love it! It smells sophistacated. Lovely, and classy scent.
12/05/2016
It's okay don't last long
12/02/2016
Too sweet of a smell for me.
12/01/2016
Didn't like this one.
11/29/2016
This one is ok but has an old lady smell.
11/23/2016
Absolutely DO NOT LIKE. My first two scents were right on with the recommendations I was given after I made my selections. This one has a scent (after wearing a few minutes) that resembles bug spray. 🙊🙊🙊
11/17/2016
Its a strong smell that will last all day.
11/17/2016
It is a strong perfume that will last all day long.
11/11/2016
love love this stays on n smells fresh
11/03/2016
Smells so good ! Stays on ! :)
11/02/2016
Nice, but to old for me.
10/13/2016
I wasn't to sure about it at first, but I love it. It is a little musky, but it wasn't as musky once I wore it. I wish it lasted a little longer, but overall I liked it. I could definitely wear this as my everyday.
10/12/2016
I'm a fan of his other 2 fragrances in the pink and black bottles. This one was OK
10/06/2016
Not a fan of this fragrance from Narcisso Rodriguez. I like the one in the pink or black bottle.
10/04/2016
Very strong and musky.
09/11/2016
I like.... the scent doesn't last for long but overall it was ok!!!!
09/01/2016
Spent 15.00 on one tinny bottle of a sent that smells horrible! Not happy!
08/31/2016
I love this scent.my grand daughter told me I smell sweet.mission accommodated.
08/30/2016
This is amazing!
08/29/2016
Wasn't for me. Strong smell that reminded me of an older woman- not my 20-30 age group!
08/23/2016
More musky than I expected, and not nearly as much peach/rose/patchouli, but it definitely grew on me. Wouldn't use this as my daily signature scent, but I'd break it out once in a while to change things up.
08/06/2016
Very heavy. Good for winter.
08/01/2016
This was pretty much once of the worst perfumes for me that I have ever experienced. I was a little shocked as I am a big fan of Narciso Rodriguez clothing designs.
07/29/2016
Very light not intoxicating, but lingers on and am always asked what perfume I'm wearing. Love it! Great summer scent.
07/29/2016
I cannot stand this scent - and I love Narciso Rodriguez fashion....
07/25/2016
No thanks. I'll pass. Gave this sample to my friend.
07/01/2016
Smells like a cologne more than a perfume
07/01/2016
Smells great. Scent just does not last long
07/01/2016
This perfum is my favorite I can't wait until it comes
06/18/2016
The scent is extremely strong, and smells more masculine than anything else. Also the rose notes are VERY pungent.
06/03/2016
The best scent I've had thus far!
06/02/2016
Strong, but soft, long lasting scent.
06/02/2016
I like strong scents, this is a good long lasting scent just not my cup a tea. Maybe in 10 yrs kinda smells like mens cologne
05/06/2016
I'm so in love with this scent, can't wait to purchase the full bottle!!!!!!
04/29/2016
This scent is amazing. Def. a head-turner. I commute into work and I spray a little on my jacket for a pick me up in the am and i have recieved many compliments from others about the wonderful smell:)
04/26/2016
Not a favorite for me, strangely enough it's got a hint of outhouse. Once again, could just be my nose, but I'm sure one can understand why I wouldn't like it.
03/31/2016
Too strong don't really enjoy
03/29/2016
Nice evening scent
03/20/2016
I didn't enjoy this at all. it reminds me of a classy old lady. nice scent for an older woman but not for me.
03/16/2016
Loved this smell...very rich and sexy! The sexy notes hit you in the first spray! Definitely a must have for my collection.
03/08/2016
I was not a fan of this one here. It has a really strong scent of perfume that's been on all day. Not my favorite at all.
02/20/2016
Nice daily scent
02/04/2016
it was ok. too powdery.
02/02/2016
Was not real impressed with this scent
02/01/2016
I really was surprised at how much I liked it. At first I was a little put off by the strength but once it wears a bit, it smells amazing.
01/31/2016
Great scent, very similar to the for Her scent, but a bit lighter and not quite as musky. I have found that all Narciso scents don't last long, and you will be reapplying all day. That is the only thing I don't like about this scent.
01/30/2016
On the skin this is amazing. Smells warm and seductive. Very adult and sophisticated. I gave 3 stars because the scent is so different when sprayed on my clothes. Plus it only lasts a couple of hours.
01/29/2016
Smells really strong when you first spray it. Scent didn't last as long as I would have liked. Kinda smelled like something my grandmother would love. Not really for me.
01/29/2016
It is really strong. A little goes a long way. I've learned to spray it far from my face or I'll sneeze all day. Hmm, I don't dislike it, but I don't love it either. I think the original Narciso Rodriguez For Her is much better. I'll use up what I have, but I certainly won't purchase a full size.
01/07/2016
This is horrible at least for me it was so... soo... powdery and just not my kind of scent. It smelled elderly and powdery and nothing like what I enjoy wearing. I normally go for something sweet and or warmer scents.
01/07/2016
This is a horrible scent!!!!!
01/05/2016
This is an ok scent. It didn't stand out as something I reach for, but it wasn't offensive to me either. I actually like the scent when it is nearly faded,but the first 2-3 hours it's over powering to me.
12/30/2015
I like that im trying new scents that i typically dont ever buy. It smells very fresh... like something to wear right when u get our of the shower. Ill probably keep this by my bed and spray on my pillow. Its very relaxing fresh clean scent
12/30/2015
Not my scent at all. It felt too old ladyish and musky
12/30/2015
Fair..a little too flower for me.
12/30/2015
I thought it smelled like an old lady avon perfume :/
12/30/2015
I wasn't to hip on this one I gave it as a gift and my friend loved it
12/29/2015
Really nice and fresh smell, subtle and it lasts on my skin for a good 5 hours.
12/18/2015
Never received this sample. Received men's cologne and contacted customer service who did not care. Would like to try this scent, but did not receive it!
12/15/2015
Smells stronger than the original.
11/13/2015
Very strong and seductive. This stays on my skin forever! Very nice for winter.
11/05/2015
This is just a little to strong for me
11/03/2015
I really loved this scent, very seductive, sexy. Received a lot of compliments. It's lasts along time.
11/02/2015
Lovely light musk. Not very long lasting.
10/27/2015
I just received this today and am pleasantly surprised. Love the spice to this and Narciso never fails in bringing a wonderful fragrance.
10/24/2015
Nice spicy scent, perfect for winter or fall. It is very sexy night out perfume.
10/20/2015
Smells really nice. More floral than expected, but in a good way-it smells like an electric rose or vibrant jasmine-not at all grandma or stuffy, just very pretty and alive. So glad I tried this one!! Would definitely buy a full bottle.
10/07/2015
It was not what I was thinking, a little to spicy.
10/01/2015
I love this!!! I love how it smells a bit musky but still smells feminine!!
09/29/2015
A very nice fall scent. Pretty musky-patchouli ish, but not at all overpowering. Less sweet version of the new Miss Dior. The only thing is that I wish the scent would last longer.
09/29/2015
I felt this to be very masculine in scent. It was woodsy and citrus smelling. Not really my fav because it's very overpowering
09/29/2015
Love love love this perfume just as much as Her.
09/29/2015
I Love it. Long lasting
08/20/2015
This version smells a tad lighter than the pink bottle, not my favorite