Narciso Rodriguez
For Her Eau de Toilette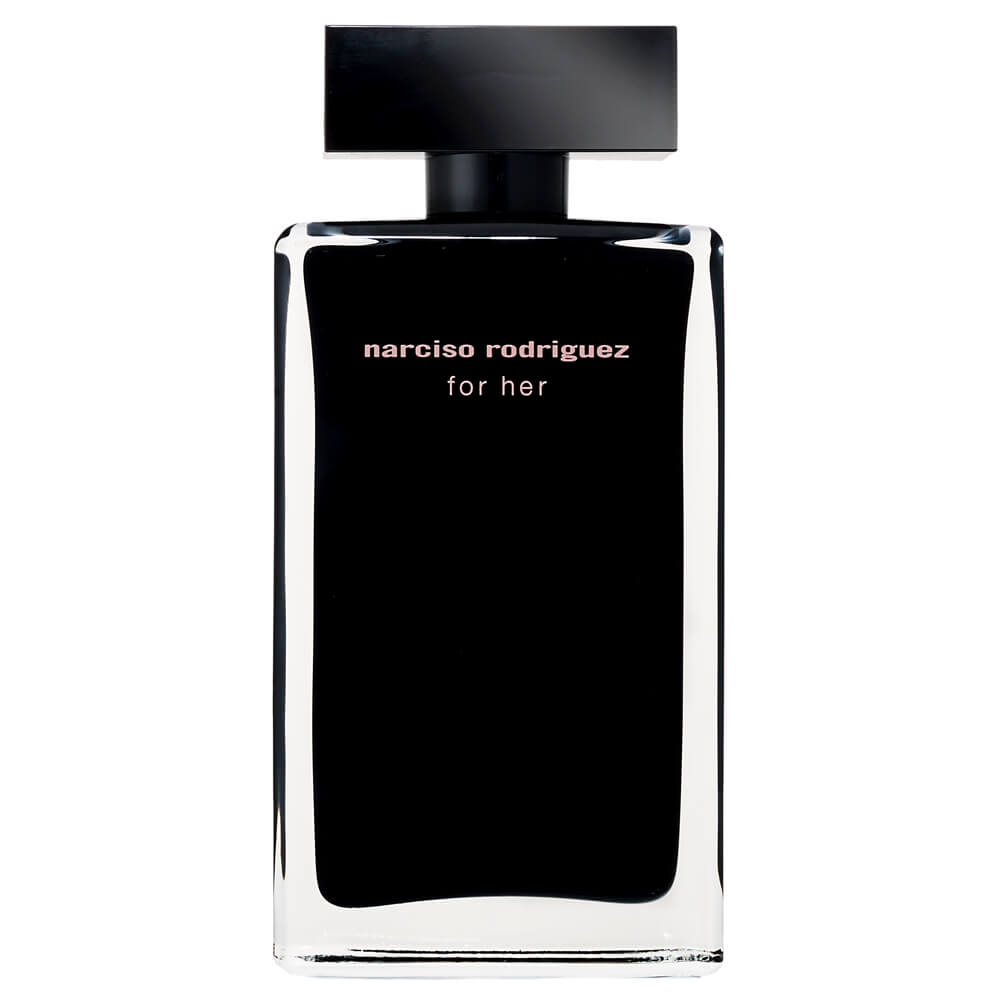 Get a 30-day supply of For Her Eau de Toilette
for
$
14.95
Notify me once this scent is available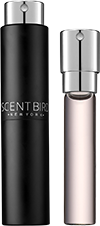 0.27 oz subscription

0.27 oz a la carte
Share and earn free perfume
Notes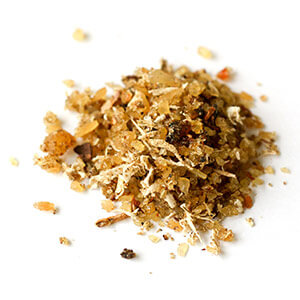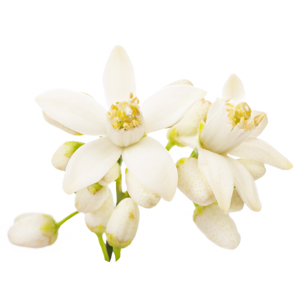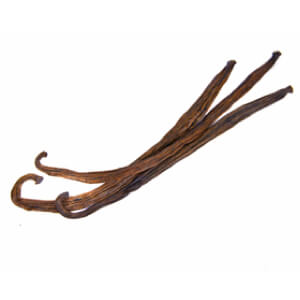 Description
A journey into a heart of musk with all its multiple facets. A mysterious essence for an unforgettable woman graced with sophistication and femininity. The blend of floral, amber, and woody notes expresses a subtle elegance that captures the senses and leaves a timeless, tender trail.
You may also like
For Her Eau de Toilette by Narciso Rodriguez Reviews
11/14/2017
My first scent since starting my subscription.. really did not like it at all..
11/03/2017
OMG! the first perfume i got from my subsricption! It is totally intoxicating! i would definitely buy the full size bottle!
11/02/2017
Its nice scent. Does not last as long as other scents I use. Very soft..powdery scent.
11/01/2017
I'm sure it's a pretty scent on some people but it is not for me. Way too powdery :)
10/28/2017
Smells so good
10/28/2017
It was horrible. I couldn't wait to bathe and wash my clothing.
10/23/2017
This is one of my favorites!
10/12/2017
great shipment and I love the scent, excited to be a member.
10/12/2017
I have a love hate for this one. I like the smell at first and the woody undertones blend well with my skin. However, I did find it to be a bit too musky for me, really reminds me of something my grandma would wear. Old fashion smell.
10/02/2017
Love...Love...Love this fragrance. Makes me feel like a sexy, flirty woman. My new go to fragrance!
10/01/2017
This is a nice, soft fragrance. I would use it mostly for a sensual evening or when I am running errands or just getting coffee. All of the notes blend perfectly together to create a sensual smell. Very warm
09/26/2017
I'm still waiting on my fragrance. The money came out of my bank account early this month but I'm still waiting, did get a msg that because of the hurricane there would be a delay but it would b nice if scentbird would reach out again to give an update
09/21/2017
Love, Love this perfume. It is a bit strong at first, but that means it will last longer because you don't have to spray as much. However, my fiancé didn't like it at all.
09/06/2017
When I sprayed the perfume on my wrist I was grossed out....it is very musky. After the initial spray the scent does settle in and becomes softer. Word of caution, don't spray too much, once is enough with this perfume. It's not horrible, just not my preference. I will be giving this perfume away.
09/05/2017
People shy away from this scent as they feel it's "old lady" and most musks get a bad reputation because the user doesn't let the scent settle! I don't feel that way- it's just a more mature scent-the scent of a woman, not a preteen. It's a strong musk that isn't sweet- it's a complex and powerful fragrance that you need to only spray once (no more then once, otherwise you will get a headache) and within minutes it's starts to work with the body chemistry and on me it settles to a soft, sexy but complex scent. A scent that I really like and something that I wear to work and will continue to wear especially during the autumn and winter. For reference to my tastes my favorite scents are Stella by Stella McCartney, Nest Fragrences Indigo and Black Tulip, Marc Jacobs Noir, Flowerbomb, and Britney Spears Curious.
08/29/2017
It would be nice if I had got my fragrance. It was taken from my account on the 7th of August and I have yet to receive it. Its now the end of the month.You even show it was sent.This is the 2nd time. I am not happy with this
08/18/2017
I thought this fragrance was beautiful, I don't think it is for everyone though. I love rich, deep, almost masculine smells, so I don't really understand others mention of a "grandma" perfume.
08/11/2017
Love the smell however I feel like it didn't last on me. Not one compliment about it from anyone!
08/06/2017
I didn't like this at all it's absolutely an old lady perfume I'm completely unhappy with this selection.
08/05/2017
Not a pleasant sent
08/04/2017
Smells like old lady perfume I hated it, I gave it to my grandma and she absolutely loved it of course.
08/04/2017
I love this scent get lots of comments on it
08/04/2017
Way too mature. Husband described it as an old lady smell.
07/31/2017
One of my favorites so far! I will definitely be buying a bottle of this to keep as one of my every day scents!
07/31/2017
I found that it lasted a while when i put it on in the morning
07/28/2017
This one is ok
07/25/2017
My immediate thought when I smelt it out of the bottle was "old lady." I know scents smell different on so, I gave it a try. For me personally, I still feel like this one doesn't suit my taste/personality. It is very floral and woodsy and for lack of a better term, old lady ish. I do not plan on using it but giving it away to my mother-in-law.
07/06/2017
I loved this smell!! I want to buy the full size. It's definitely strong and bold. Stayed on all day. I absolutely love it.
07/04/2017
I really love this perfume. It's a very classy and sophisticated musk.
06/05/2017
Smelled like "old lady" too strong for me.
06/05/2017
I tried this at Macys and I liked it however I got it from scentbird and I didn't care for it. I really thought it was too strong for me.
06/05/2017
Not for me smelled way too much like something my Grandma would have worn
06/04/2017
Way too floral for me.
06/04/2017
Love this perfume. It's soft and sexy! Lasts for hours!
06/03/2017
It is a very classy scent, however it is a very intense scent. The smell of floral is so overpowering. Though it has a long lasting scent, it is one that will give you a migraine for sure. I have a love hate relationship with this one. It is a more mature scent as well. If you purchase, pls know all you need is one spray.
05/28/2017
I couldn't wear this for 10 minutes without washing it off. Too musky.
05/27/2017
Love this scent!!!!
05/23/2017
Not too sweet, the vanilla is a background note that keeps it all together. Love the floral notes, Osmanthus is one of my favorites. The musk blends well with it all and grounds the lighter sweeter notes. The fig adds a slight greeness. Overall a mature sexy sweet but sultry scent.
05/06/2017
I want to love this scent but it's just not for me. The floral notes are so intense for the first few hours, but I do enjoy the musky dry down. Wish I would have tried the EDP version as I have heard it is a bit softer and more sweet.
05/02/2017
It was a bit strong for my taste
05/01/2017
was a little to strong for my
04/28/2017
This perfume is my new favorite! It's mature, sexy and unique! I LOVE this scent, it's very strong! Not for the faint of heart. It reminds me of Poison by Dior or Alien.
03/11/2017
really love this one, very classy and elegant.
03/08/2017
This was not one of my faves. It's really strong and definitely a nighttime scent, good for a date or going out, just not for me. Musky & floral.
03/06/2017
I didn't receive it yet so I don't really know how it smell but I Hurd it smell pretty good
03/06/2017
This smells so nice! I'm definitely getting the bigger bottle.
03/06/2017
Very nice I love it
03/06/2017
I really like this perfume. It is powdery which makes it soft. It is a more mature perfume. I have received several complements when I have worn it.
03/05/2017
I've loved this for a while. It's one of the few floral scents that doesn't smell weird on me.
03/05/2017
I love, love love this scent. I've been in love with this perfume even before scenrbird
03/05/2017
Notes purfectly come together to create this awesome fragrance, Narciso Rodriguez. Is definitely ine of my favorites. Would recommend try it at leadt once and you eill be hooked.
03/01/2017
Wonderful sent!! Like gardenias.
02/23/2017
One of my favorite scents! It smells so good!
02/06/2017
I don't really like this one
02/06/2017
This is too flowery / powdery for me, and my daughter thinks it smells like an old woman. It does seem to last quite a long time, though it is a bit overpowering at first spray.
02/05/2017
When I sprayed my arm, I couldn't stop smelling it. Great scent!!!
02/05/2017
Didn't smell like it was the actual fragrance. I'm not sure what I'm receiving from Scentbird.
02/04/2017
It is an okay smell. It is just not for me.
02/04/2017
I enjoy this smell it also last a long time.
02/04/2017
My FAVORITE of all perfumes made
02/04/2017
This one is amazing I wear it every day. Its not strong it perfect. I tell everyone about it.
02/04/2017
Love this scent very clean and lasts all day.
02/04/2017
love the musky floral scent on me
02/03/2017
One of my favorites! Nothing like it in my opinion! Very sexy night out perfume!
02/03/2017
Too musky and mature for me. I think it gets a little better a few hours after spraying it, but I definitely wouldn't consider buying it.
02/03/2017
Too musky. more for mature women who prefers the musky, oaky nature scents that linger.
02/03/2017
To sweet for me. I like the Tom Ford black orchid better.
02/03/2017
Definitely didn't like this one smelled like it was for an older woman. Much much older im 26 and it gave me a 60 year old vibe. I gave it to my grandma.
02/01/2017
I like this one. The only downfall I have found with it is it's staying power, but otherwise I like it.
02/01/2017
I am loving this perfuming.. so beautiful
01/31/2017
This is now my go to "office" scent. Elegant, soft, feminine. This is not a fragrance you want if you want someone to notice and remember your fragrance. This is what you want if you want someone to notice you first and remember how great you smellEd later. Nice balance between musk and floral. Well done fragrance. I love it and will definitely be buying a full bottle!!
01/31/2017
Love this scent. Going to buy full size.
01/27/2017
Love, Luv, Love
01/25/2017
This is def a sophisticated, classy scent. Scents like this are not my type but i love this. So rich and decadent, and just screams CLASS!
01/06/2017
it's a scent to grow on you. it's musky which has the fignotes come off as a but "spicy" but it softens throughout the day.
01/04/2017
It's ok. I thought I would love this bc it had rave reviews but it's not for me. Kind of a older mature ladies parfum. Once it died down on my skin it smelled good but when I first put it on a a couple hours later it was just not what I expected.
01/04/2017
I have the regular bottle of this perfume and I love it..The smaller bottle I received from scent bird I travel with it.
01/04/2017
Nice scent and lasts all day.
01/03/2017
It is a bit strong for my liking. Definitely a going out perfume, not an everyday one. It reminds me of similar notes from Sarah Jessica Parker "Lovely" perfume, but a lot stronger and it does fade on me into a subtle floral scent. It's not a addictive perfume for my taste, not something I will gravitate to all the time. It fades on me within the hour or so. Saw so many great reviews on this perfume and I guess my body chemistry just doesn't match for this scent.
01/03/2017
Amazing fragance!!
01/03/2017
For Her is sexy, sophisticated, and intoxicating. I've owned this for about 4 years now and I can never get tired of this. Musk is the most prominent note in For Her, but it is not the gross, animalic type of musk; rather, it is a very clean, modern musk that blends in perfectly with the sweet florals and amber notes. People will smell this on you, so this is not for the faint of heart. With just 3 sprays, I find that this lasts at least 9 hours on my skin. In addition, it is one of the most versatile scents I own. I love wearing it on date nights and special occasions, but I can also wear this to work (dress code is business casual), or with jeans, a white t-shirt, and a leather jacket. This is also my most complimented fragrance I own; both women and men have commented how great this smells. Lastly, I'm not sure why Scentbird listed fig as one of the notes. There is absolutely no figs in this, and no other website (including the official Narciso Rodriguez site) includes it as a note. Instead, NR For Her contains osmanthus blossom, orange blossom, bergamot, musk, amber, vetiver, vanilla, and patchouli. (But if you're looking for an NR fragrance that has fig, you might want to check out Narciso Rodriguez For Her Eau Délicate EDT.)
01/02/2017
Patchouli, grass, and powder, followed by patchouli, musk, musk, and more musk. The longer I kept it on, the less I could ignore it.
01/02/2017
Can't get enough!
01/01/2017
I didn't like this one at all
12/31/2016
Very nice scent
12/31/2016
I did not like this scent on my skin at all. This scent is a very mature scent.
12/29/2016
Strong scent. It is definitely for a woman who is in her 50's.
12/27/2016
It has a light, fresh, clean smell. It would be something more for the office, spring or summer. Or, it would be something for going to the hair salon or having spa services.
12/24/2016
The smell is extremely pleasant but I think I would like it better on someone else. I'd definitely buy this as a gift.
12/15/2016
I loooveee this scent. I had the other bottle (white/tan) and this one is even better.
12/09/2016
This is actually my favorite fragrance. It makes me feel super sexy.
12/06/2016
I loooovvveeee it!! It smells great on me.
12/05/2016
This is the best way to try new parfume and I Love Scent Bird!
12/04/2016
Signature scent. Love it
12/04/2016
Very pretty smell for the more mature woman. Strong sent, lasts long, but for the few of you like me out there that can get headaches from perfume this was one.
12/03/2016
I love this fragrance!!! My new fave!
12/02/2016
I absolutely loved this perfume it's so my favorite all narcisso perfumes are lovely but this can't get enough
12/02/2016
Smells very nice,but not an everyday scent for me. More of a musk smell.
12/02/2016
This fragrance is perfection in a bottle! Definitely purchasing the full size!
12/02/2016
The scent is lasting!!! I don't like it as much but it sure is a lasting one.
12/01/2016
Very sexy powdery scent! Perfect for going out!
12/01/2016
Love! So many compliments on this.
12/01/2016
This perfumes is one of my favorites. You can wear it day or night. I keep smelling myself when I wear it. The fragrance lasts a long time on me.
11/30/2016
My favorite so far!!!!
11/29/2016
I was really surprised by how much I liked this perfume!! When you smell it right out of the bottle it might smell a bit powdery, but once it dried down....OMG! I'll definitely be buying the full bottle. 😍
11/29/2016
Very fresh, clean scent with some sophistication. I like it very much.
11/27/2016
Dries down to a floral/powdery scent that lingers for hours. Fantastic staying power from an Eau de Toilette
11/22/2016
Love this fragance!!
11/22/2016
This smells soooooo good, some people might not like it because it is very sweet it kind of hits you in the face at first. But with regular wear you start to fall in love with it. To me it smells leathery spicy powdery and sweet, perfect for the winter season.
11/12/2016
I want sure of it at it's first spray, but once it settled down, I liked it. It's not too strong or too floral. This is my 1st month, and am happy with scentbird so far. Great sz for the monthly price. Worth it.
11/05/2016
Love, Love, Love! ❤️❤️
11/04/2016
Nice soft scent lasted pretty much all day
11/04/2016
Love love love.
11/03/2016
I love this fragrance, so classic, luxurious and feminine! A must try, a must have!
11/03/2016
very pleasant but too subtle for my taste
11/02/2016
When you first spray it smells really cheap, but once it's on your skin and settles it smells really nice like a warm scent with floral undertones. I enjoy wearing it and I am not a lover of floral fragrances.
11/02/2016
This fragrance is for someone older than me.....it's just ok on me. It could be that it's just doesn't blend well with my body chemistry.
11/02/2016
The best thing i ever did for my self is subscribe this. I line it and i live my October perfume my all time fav. I look forward to November's Tom Ford
11/01/2016
I wore this to go out to dinner with my family, and my husband couldn't stop smelling me. I'm tempted to make my monthly subscription be exclusively this scent.
11/01/2016
my husband loves this perfume. Sexy and Date Night fun. I tell everyone where I got it and how to sign up
10/31/2016
not strong at all. it has spicy tones which I like but it feels like more of an older woman's scent.
10/30/2016
Not me at all!!! But I like a perfume with a little sweet smell to it...
10/30/2016
So far this is the best fragrance I've picked since starting my Scentbird subscription. I don't like how it smells at first but I love it once it settles. It becomes a skin scent on me but it's a long lasting skin scent. It's not powdery on me at all.
10/25/2016
Smells like an old lady scent. Its too strong with a hint of floral. If you're into sweet/floral with hint of musk scents will not like this one.
10/25/2016
It smells too strong and like an old lady scent. If your into floral/sweet/musky scents you will not like this one.
10/24/2016
Elegant, sexy and fresh
10/24/2016
Yuck! This perfume is way too strong and smells grandma-ish. I couldn't wait to shower to get it off of me. My boyfriend hated it, too.
10/12/2016
Love this scent
10/11/2016
It doesn't smell bad, just reminds me of old lady perfumes.
10/04/2016
oh my oh my oh oh oh oh oh my this is my favorite thus far. this scent is so beautiful. sexy sultry scent - I am going to need the entire bottle ASAP
10/03/2016
Lovely smell, not too overpowering. Very elegant and sensual.
10/02/2016
I love this perfume!! Smells so good!
10/01/2016
I love it so much. The scent is a little strong but it lasts for two days at least on you. It has a little of dark wood kinda of smell with a hint of musk. Just beautiful and simple.
10/01/2016
I love this fragrance, very soft long lasting scent,yes this is the scent I would go out and buy,it only takes 4 hits in vital points and it wears well with most anything I put on.thanks scent bird for this product and all the others that awaits me.
10/01/2016
Love this scent! Very light and long lasting!
09/30/2016
I absolutely LOVE this scent. The fragrance is soft, sweet and lasting but not "flowery". It has a romantic, confident, feminine feel. Perfect for an everyday scent. I am buying a full size bottle and back up travel size for my purse.
09/30/2016
I wasn't crazy about it.
09/30/2016
Not my norm, but it is a nice, light scent that I would wear at night. Spicy smell but not overbearing.
09/11/2016
I know men really like this on a girl, but it's a little spicy for me
09/06/2016
Love this scent!
09/06/2016
This smells almost exactly like SJPs Lovely. It also doesn't last as long as the cheaper Lovely. Its nice but I doubt it lasted a couple of hours. I don't know why anyone would pay for this perfume.
09/04/2016
This was too floral and too powdery for me:(
09/02/2016
very clean pleasant smell for the office or day time. Many compliments.
09/02/2016
This scent is a mixed bag for me; It wasn't what I expected. I don't smell musk or any warm notes. Its a bright the scent feels mature not as youthful or interesting as I would want tin a fragrance.
09/02/2016
This was a pleasant surprise. I love the hint of musk and I could still smell traces of it at bedtime. This will become a 'staple' in my stash.
09/01/2016
This is definitely going to be one of my favorite perfumes. It's all I want to wear now!!! You will not regret this perfume one bit!!!
08/29/2016
A lovely, refined woodsy-musk scent.
08/29/2016
MY NEW FAV. I LOVE IT!
08/29/2016
This has been my signature scent for about eight years now. Absolutely love the compliments I receive when I wear it. Plus it's one of those perfumes that makes you feel good when you wear it. I always have it on my Christmas and birthday (June) wish lists.
08/29/2016
I LOVE this perfume! The scent lasts all day. I would definitely buy the full size.
08/27/2016
This really has a nice scent! It's clean smelling, and it has personality. It smells wonderful when you first apply it, and then it blooms into a very pleasant scent as it mixes with your chemistry. I really like that the scent lasts a few hours. It's a winner!
08/25/2016
This is not what I thought it would be it smells like a perfume called lovely or maybe it's just an old batch maybe the heat from traveling through the mail changed it I don't know Ew ! I smelled this at Sephora and just loved it! I'm not happy with it at all 🙁Sorry Scentbird but as far as the concept goes I'm loving it😊
08/20/2016
Oooh lala what to say... needs to be experienced! Sophisticated few... a definite favorite 😗
08/19/2016
I absolutely love this fragrance. When you first apply this fragrance it comes on strong. However, after maybe 5 to 10 minutes later the smell is soft and powdery, very, very nice. I would recommend trying it for yourself, you won't be disappointed.
08/12/2016
Smelled a magazine insert of this once - thought I would like it. Its really strong when first applied - smell it for a good hour and don't enjoy it. Then it fades - can't smell it now at all (Had it on about 5 hours) Not my favorite.
08/12/2016
Smelled a magazine insert of this once and thought I would like it. Its a little too strong when first applied - I smell it for a good hour then its gone. Not my favorite.
08/08/2016
Woodsy and musky.Just got it and will have to wear to work to see how it lasts and whether I can smell it after a few hours. One squirt is not enough though. It settles into a powdery fragrance which I like. Not bad but not love at first whiff!
08/06/2016
I loved, one of my favorites
08/03/2016
I like it but it is very strong. Just 1 spritz is enough. Love it on other people but very heavy on me
08/03/2016
Love Love Love it!!!
08/01/2016
I liked it- very fresh. Still searching for my signature scent though!
07/31/2016
I NEVER EVEN GOT IT .. Tracking STILL IS ON STAGE 1 item not yet received by scentbird ... HATE SCENTBIRD
07/29/2016
Love it!!! Last all day :)
07/25/2016
Can't say I love it but I like it most days. It's very sophisticated but nice. I pretty sure I wouldn't purchase a full size. I'll just stick with the sample I got.
07/20/2016
Love this. very elegant smelling. i would wear this on a date.
07/09/2016
It's "Lovely"...and it's lovely!
07/07/2016
This is a very heavy scent. The musk isn't the typical clean white musk, so when you breathe it in, it gives an illusion of thickness. The orange flower gives it a slight grapey vibe, and it smells slightly spicy due to the patchouli. The patchouli is just barely there, but I can identify it because my nose is just very sensitive to it. I think this perfume was overhyped. I have Sarah Jessica Parker's Lovely, and it is very similar. It's definitely not a teen scent.
07/03/2016
Love this one!!! The smell seems to last a while and a little definitely goes a long way
07/02/2016
This scent is so sophisticated and sexy !
07/02/2016
She loved it!Very sexy
07/02/2016
Nice and Sultry 🙌
07/01/2016
It's a sophisticated fresh scent.
07/01/2016
I am rating this perfume so low because I have not smelled it. Shipping with Scentbird leaves much to be desired and the marketing emails are incredibly annoying! I don't want to hear from you if it isn't about my subscription.
07/01/2016
I JUST LOVE THIS SCENT, SO DOES THE MEN IN MY LIFE, FROM MY HUSBAND TO MY BOSS'S!!! GOT TO LOVE IT, I FEEL AND SMELL FABULOUS! THANK YOU!
07/01/2016
Full bottle worthy though I'm not a fan if the edp!
06/30/2016
I love this perfume.
06/20/2016
Love this! Very floral, date night--perfect for a warm Fall Night!
06/07/2016
I didn't particularly care for this scent. It smelled a little old ladyish.
06/03/2016
This was more powdery and less intense than I hoped. Maybe it didn't mix well with my chemistry because generally, when I wear a new perfume, my co workers notice. No one complimented me, which also led me to believe it wasn't too long lasting. A pretty scent, but nothing extraordinary.
06/03/2016
This is my favorite perfume. I love the smell I wear it all the time everyday until the bottle is empty.
06/03/2016
Love this scent!! Think it is good for fall and winter and great for an office/professional setting!! :)
06/03/2016
Warmth with a little bite of spice!
06/02/2016
This is the BEST!
06/02/2016
Oh My!! I really Love the smell of this.. It's powdery,its fresh and it smells amazing on me.
05/24/2016
Have to agree with the review below, definitely wasn't what i expected. I thought it was going to be something i could wear out on a date. Way too strong and musky, more of a mature scent than sophisticated.
05/23/2016
This wasn't quite what I expected. Based on the description, I thought it would be more sexy and intense. It was a lot more floral-y than I expected. I don't dislike it, but I don't love it.
05/20/2016
I love this!! Buying tonight. Perfect everyday fragrance. It's mature and sophisticated, yet zesty and fresh. You could wear this winter or summer, spring or fall – to the gym or on a date. Long lasting... I smell it even after I'm done with the work day. It has a unique, noticeable scent... very inviting, not at all obnoxious.
05/12/2016
Too strong and mature
05/07/2016
This fragrance is probably one of my favorites of the perfumes I received. The warm tones make me feel sexy whenever I put it on. Great for an evening affair.
05/06/2016
Love this scent!!!
05/04/2016
This scent is musty and sexy. Its perfect for a classy night out.
05/03/2016
Very nice! I've gotten many compliments.
05/03/2016
It smells ok but not great. Doesn't last very long at all. I'm not sure this is the one I actually wanted. But, who can tell because they are all named the same.
05/02/2016
One of my all time faves. Girly yet spicy.
05/02/2016
A little strong for my liking, but overall s good scent. Lasts all day without a need to reapply.
05/02/2016
Makes you feel absolutely beautiful...
05/02/2016
Reminds me of a renaissance fair!
04/29/2016
Doesn't smell as good as I remember, but still nice.
04/29/2016
Omg. I'm so in love with this scent. It's light and airy. Fresh. I just love it. It's sexy.
04/11/2016
Sophisticated scent. Perfect for day or evening. I love it!
04/08/2016
Love this! Beautiful and feminine!
04/06/2016
This lasted all day on my skin, but was a little faint, so not overpowering in any way! The first layer was strong, and then it died down into a very sweet scent! Liked it A LOT, but didn't LOVE it!
04/05/2016
Love this fragrance!!!
04/05/2016
This perfume smells like old lady and mothballs. Which is good if you like that kind of thing, but I don't particularly enjoy it. Would be good for an estate woman.
03/31/2016
This is a very soft, elegant and fresh scent. I really like it.
03/30/2016
I had smelled it before from a co-worker and fell in love but not with the price!...lol..so scentbird was the way to go.. Love it!!!
03/29/2016
I simply love this fragrance. Whenever I wear it I get so many compliments. Beautiful scent.
03/29/2016
To my taste, it seemed to have an older, more masculine smell than I had expected.
03/07/2016
I love all the ingredients, but on my skin it turned into a chemical mess, like a delicious food that leaves a horrible artificial aftertaste.
02/29/2016
I love this fragrance! Its strong but sweet very unique!
02/20/2016
If you're looking for a classic smell that's not too heavy, this is perfect. I think it'd be a great everyday scent for a woman in her 20s or 30s. And I'd imagine it's light and fresh enough to wear year round. Not super unique, but definitely pleasant.
02/06/2016
I wear this everyday now I love it so much
02/05/2016
I love this perfume. Looking forward to purchasing the large bottle to make this my signature scent. Love love love
02/03/2016
It is a pretty smell but kinda sweet for my taste
02/02/2016
This scent makes me feel so sexy!!!!! Smells different on everyone but this meshes so well with my chemistry. I love it
02/02/2016
I Love this scent it's not too strong not too sweet .It's the perfect combination. sexy, sensual & alluring definitely great for date night with a special someone or if you're just feeling yourself and single and ready to mingle you will definitely get a lot of compliments and attention with this scent.
02/02/2016
LOVE THIS SCENT!!! Everyone keeps complementing me... really recommend!!
02/02/2016
Very long lasting, beautiful fragrance. I put this on in the morning and could still smell it in the evening when I got home. I have gotten so many compliments since I started wearing this perfume. Definitely one of my top 3!
02/01/2016
my fav perfume so far I love it
01/29/2016
exotic, mysterious, a great date fragrance. lingers but does overwhelm
01/06/2016
Scent is a little heavy, but not overbearing. Was expecting this to be a soft scent. Has lasting power though...sprayed on early morning 7am and still smelled it, although faintly at noon. Nice scent, possible addition to my personal collection.
01/05/2016
Love it..soft scent, long lasting..reminds you of someone older, sophisticated and refined.
12/30/2015
I wouldn't say this is a "grandma" scent...if that's what you're afraid of. However, it is not a light scent. It's musky, and a bit grapey with a slightly herbal twist (probably due to the patchouli, which is barely noticeable, and completely acceptable even if you hate patchouli). It doesn't smell "flowery." It doesn't smell like fig. I don't think the perfume actually contains fig at all, I'm not sure where Scentbird got the note. I enjoy this scent. It is a sexy night time perfume.
12/30/2015
Love this scent!!! Perfect for evening, but I use it during the day as well.
12/30/2015
Not my favorite.... Sort of smells like a scent an older lady would wear. Gave it to my mother 😊
12/30/2015
Too strong and mature
12/30/2015
It is a very strong scent. A tad masculine but overall nice.
12/30/2015
Nice. Definitely a night perfume
12/21/2015
It was a very nice scent. Very strong (reminds me of something my mother would wear), long lasting..
12/20/2015
I like it. But it is a bit strong and it smells like it may have some pepper, which I don't like. At some phases, this perfume smells like Mugler's Alien in a weird way. It definitely smells a lot like SJP's Lovely. I think it's a feminine perfume, but don't expect a fresh and clean fragrance. It is very heavy feeling (not in a bad way) and very musky (not in a bad way). I smell musk and flowers, but I'm not getting a specific flower type. The flower is definitely not sharp in this, and is secondary to the musk (which is not a white musk, by the way...it is Egyptian Musk, which is different from the common "clean" white musk). I can see how this would be overwhelming for some. I will enjoy this sample, and even though I prefer it to Sarah Jessica Parker's Lovely (I have both), I won't buy the bottle as they are so very similar, and Lovely is WAY cheaper. Also, I don't see it as a "granny" perfume. But it isn't a light and cheerful fragrance. It is deep and sensual.
12/08/2015
What a stunner. This is a really gorgeous womanly perfume. Its very musky. I adore this.
12/08/2015
Stylish, classy, and elegant i loved this scent.
11/30/2015
love it!!! favorite of all time
11/26/2015
This is currently "my favorite perfume of all time.' The bomb diggity. Where do I begin. It's ideal for fall and winter but you can get away with it in the hotter months if you work inside all day. Don't make a decision by simply sniffing the tester because it will probably turn you off. You have to spray it on your skin and let it live there for a minute. Or better yet, if you have a sample - spray it inside a room, close the door and come back in a few minutes. That's the real test right there. The sillage that it leaves behind is very different than what you get from sniffing it up close. There is a creaminess to it, and it's very clean smelling. I smell licorice as well. Try to forget the TASTE of licorice (yuck) and just focus on the smell, which is really kinda nice. Licorice has a 'cold' smell to me and this scent reminds me of licorice and snow. I hesitate to describe it as sweet, because it's not the kind of sweet that automatically comes to mind. It's a grown-woman kinda sweet. If you're a fan of Sex & the City, I imagine Carrie wearing this scent when she first went to Paris in Season Six. Finally. I'll say that it's probably not a scent that you will simply LOVE right away. Every time you wear it, you will fall a little more in love with it until one day you'll find yourself staring at the bottle and wondering how you moved through life without her for all these years. I love you Narciso Rodriguez For Her in the black bottle. I love you darling!
11/23/2015
Smells very much like unrefined cotton oil with some castor oil... or car oil. Why? why would anyone wear this?
11/22/2015
Really enjoyed this one! Very sexy and long lasting. Adding to que again and exploring more NR scents
11/02/2015
Sexy, mature scent!
10/31/2015
This is a much more mature fragrance. It smells nice, it's strong at first and has a strong pepper note. It fades fairly quickly on my skin but lasts on clothes. It's nice, but overall not for me.
10/27/2015
Really love this scent. I chose it because my husband has the cologne and it smells so good. I was very pleased with this choice. It smells awesome and last all day long. I've gotten many compliments when I've worn it.
10/19/2015
I Absolutly love this fragrance. It is sweet , girly, with little bit of spice in it. Sexy girly scent :)
10/06/2015
The scent is very sexy and compliments my chemistry nicely as well as lasts up to 6hrs without needing to be reapplied.
10/03/2015
I mostly love this perfume, but the sillage is a bit too much for me and it's a little more floral than I expected.
10/01/2015
very sexy scent. I think of this as more of an "evening" fragrance...even my mother loved it!
09/30/2015
I'm not sure how I feel about this scent. It is strong and long lasting. Will continue to use.
09/29/2015
It is so diluted down by scent bird that it is hard to get a full scent of it without dousing myself in it. Very disappointed that they do that.
09/25/2015
Love the sultry scent of this perfume. I get tons of compliments when I wear it and lasts for hours
08/31/2015
I loved it! Received so many compliments! :)
08/29/2015
Did smell a bit stronger,mature for me.No compliments so far does not last the whole day .
08/14/2015
This scent is like nothing i ever like in perfumes, but i love this! I got a perfume vial sampler and got to choose 1 full size from the samples and out of the 10 i chose this. It's super expensive! Got a purse sized now :) this scent is so unique, and warm.
08/13/2015
It is a nice scent, but not very memorable to me. Maybe just a bit powdery in the end for my taste.
05/29/2015
"I am really enjoying this fragrance. It has a powdery warmth that is so subtle and sexy!! Perfect for a signature fragrance, it is very adaptable for day/night."
05/29/2015
"Perfect for the office - it won't overpower anyone or anything, and it lasts a full day. I can see wearing this all the time without getting tired of it and why people love it so much. It's also really subtle, like, it doesn't whallop you over the head with it's very perfume-ness, you know? It's sexy like that."
03/17/2015
"I was spending time with a guy, and when he reached over me to grab something he stopped dead and said "you smell REALLY good." I was wearing Narciso for Her. If you're the kind of person who likes it when people say "YOU smell really good" as opposed to "your PERFUME smells really good", you will dig this. It's just really beautiful musks with some hints of amber and other things floating around. It's never inappropriate, but it's not one of those inoffensive "clean" perfumes. It's a statement perfume that doesn't overwhelm."