Moschino
Toujours Glamour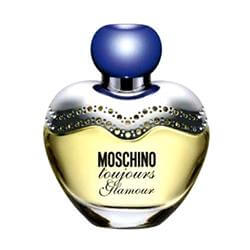 Get a 30-day supply of Toujours Glamour
for
$
14.95
Notify me once this scent is available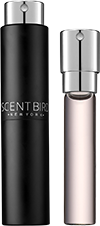 0.27 oz subscription

0.27 oz a la carte
Share and earn free perfume
Notes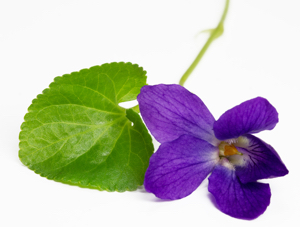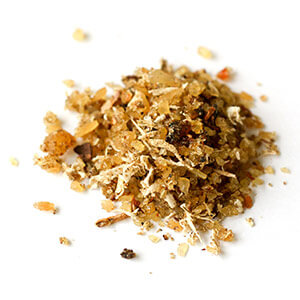 Description
The fragrance is complex and what the wearer senses initially changes after an hour or so. This is a pleasant surprise that all women will like. This eau de toilette is a rich blend of quality notes. The top notes are red currant, violet leaf and cardamom. The heart notes are almond, lily of the valley and jasmine. The base notes are heliotrope, musk and benzoin.
You may also like
Toujours Glamour by Moschino Reviews
08/03/2017
Light, ok for everyday wear but nothing that particularly stood out.
08/02/2017
This perfume was too nauseating to me. It smelled little too much like white diamonds
08/02/2017
Love it. Nice powder scent.
07/28/2017
I bit on the sweet side, but I think it's a good mix of warm, sweet, and floral. It does have a very light undertone of that "powder" scent, but I really liked the overall scent! Seems to last, too.
07/24/2017
I smell none of what is in the description. Someone said it smells like a fresh cut diaper and I totally get that baby scent. Once it dries down it smells exactly like Johnson's Creamy Baby Oil, which they don't carry anymore. I like the scent of it, but not enough to buy an entire bottle.
07/12/2017
This perfume has a lot stronger "powder" scent than I had anticipated and the scent did not linger long. It was however a pleasant smell. If you like powdery perfumes that aren't very strong, this one is for you, just wasn't quite for me.
07/11/2017
It's not really the type of perfume I'd wear, but it's perfect for those days where I just need a fresh pick me up
06/27/2017
This is the first perfume that I received that I did not like. It was too powdery for my taste and gave me a small headache. I have it to my mom and it smelt great on her.
06/25/2017
I love, love, love this scent!!!
06/22/2017
Very powdery, more of a "mature" woman fragrance
06/20/2017
It smelled like a fresh cut baby diaper on me.....not my style
06/14/2017
delicious and fresh, with floral trail. great for everyday wear.
06/13/2017
Love the scent!
06/02/2017
I really love this scent. I ware it all the time.
06/02/2017
The fragrance I received this month - Moshino Toujours Glamour is the MOST amazing fragrance ever! It's sweet, soft and oh so sexy! When I wear it I feel beautiful!
06/02/2017
I like it, it smells "pretty" but I was expecting it to be a little louder. It's very light.
06/02/2017
Light and clean, loved it
06/02/2017
It was ok. Not my favorite but better that some of the others. Meh.
06/02/2017
Absolutely love this scent! Perfect for summertime.
05/19/2017
I love this scent, not too strong, not too long..perfect for everyday wear
05/11/2017
This is my first fragrance and I love it for its subtlety and lightness. I am looking forward to my next sample!!!
05/07/2017
this perfume was perfect! not what I had expected, but pleasantly surprised! smelled elegant, but had a subtle vanilla like undertone - wasn't overwhelming and lasted
05/03/2017
I believe this is my favorite thus far. It's subtle, pleasant, lasting, and fun to wear day or night. Thanks for sharing this delightful scent.
05/03/2017
My favorite scent so far, it's the perfect everyday scent for me to feel light but glamoures.
05/03/2017
Not my favorite by a long shot. To powdery smelling.
05/03/2017
a little fruity but not bad for day scent
05/02/2017
I don't like this at all. My mother loved it though, so I gave it to her. Smelled a little like Chloe (which is her favorite smell)
04/26/2017
Way to flowery for my taste
03/09/2017
I love this perfume it is very down to earth and not overwhelming.
03/08/2017
It is not a terrible scent by any means but it is very flowery to start, which is not my taste. As it mellows out, the scent becomes more pleasant.
03/07/2017
My least favorite so far but not terrible just not my style.
03/06/2017
This is a nice light sent that you could wear anytime.
03/05/2017
Very fresh and clean scent, perfect for everyday.
03/05/2017
Smell great! Will use for date night!
03/05/2017
This scent is not bad. Like it not love it.
03/01/2017
Stronger onset fragrance which mellows out to smell pleasant. Not my least favorite but not a favorite 3 stars is accurate
03/01/2017
Love love this scent
02/07/2017
smells so fresh and good
02/05/2017
A little overpowering at first and wore off quickly.
02/04/2017
Smells like an older women but clean
02/04/2017
Not bad but a little "baby powder-ish"
02/01/2017
Loveeeeee it , just got it and it's almost gone!! 😩
01/30/2017
Honestly, I DO NOT LIKE THIS SCENT & NEITHER DOES MY SPOUSE!!!
01/23/2017
yuck! This scent is so strong and VERY floral & powdery. I won't even bother with this one. Will pass off to a friend or an old lady!
01/15/2017
I like the scent a little bit, but it's not my favorite
01/15/2017
I like the scent a little, maybe I just have to get use to it
01/12/2017
Unfortunately I did not really like this scent at all... It reminded me of baby powder and smelled like brand new babies! Perhaps this is great for an elegant new mother but I will not be purchasing this scent for myself
01/08/2017
Definitely not for me
01/05/2017
This smelled nice just better for summer personally
01/02/2017
I love it. It smells exactly as I imagined it, glamourous.
12/31/2016
I really love this perfume and so does my husband...hee..hee..hee
12/31/2016
Never received it
12/22/2016
Seems a bit like an old lady. Definitely something my mom would like
12/02/2016
Not a big fan of this scent . It's too strong
11/29/2016
Too strong when first applied. I was almost regretting it. Now that it has calmed down I really like this soft clean smell. 5/10 would buy again
11/11/2016
Too floral for me
11/07/2016
It was nice, not my type of scent though.
11/06/2016
love it, like fresh powder
11/04/2016
Gross old lady smell I am not a fan!!!
11/04/2016
Not a fan of this one. To me smells a lot like baby powder and is a little too strong.
11/04/2016
I ordinarily love Moschino scents but this one wasn't for me. Almost baby powder smelling.
11/03/2016
Smelled like an old lady powdery perfume wouldn't buy agin ever
11/03/2016
Moschino is VERY strong! I do not like the little old lady smell. If ever I wanted a perfume smell to wear off this would be the one.
11/02/2016
Loved it! The scent is light and fresh! Would definitely purchase❤
11/02/2016
Wasn't my favorite. Too powdery.
11/02/2016
Was my least favorite! Did not care for scent
11/01/2016
This perfume definitely was not for me. It had kind of a powdery /old lady smell in my opinion. I prefer more sweet and sexy sents
11/01/2016
It's a nice scent, but won't buy again.
10/31/2016
nice smell. I can't say it was very remarkable to me. It also didn't last very long on my skin.
10/31/2016
This perfume smells so good. A great winter scent.
10/27/2016
This one wasn't horrible. At first it's very powdery/old lady smelling. After it sets for about an hour it's sweet and strong. The initial scent is too much to handle for me personally, I will not be getting this one again.
10/25/2016
The primary scent is powder and then leaves a sweet undertone scent. I personally don't like to smell like baby lotion/powder. I keep smelling it to see if i'd like it enough to wear it, but it's not my scent for sure. It has an old lady vibe to it honestly.
10/20/2016
So it was ok. I like that the scent changes slightly, but it's entirely too powdery for me. It does get a little better the longer you wear it, but I wouldn't order it again.
10/07/2016
I enjoyed it, smelled nice, clean, and fresh.
10/07/2016
Powdery is the first thing I notice, slightly sweet. This is a fragrance I would wear with a suit or business outfit, something I would wear when I wanted to be taken seriously. Spray lightly as it is a heavy scent.
10/07/2016
I didn't like it at first, but it grew on me. I gave it to my niece and she loves it. But I liked it after i had time to get used to it.
10/06/2016
I LOVE this fragrance. It is simply divine!! It has an alluring scent and the smell lasts for hours. It is light, yet refreshing. This will definitely be added to my collection!
10/06/2016
I LOVE this fragrance. It is simply divine!! It has a very alluring scent and it last for hours. This will be a perfume that I will add to my collection for sure!!
10/05/2016
It's awesome love it
10/05/2016
This fragrance was so amazing. I am super satisfied with this scent and I highly recommend it!!!
10/04/2016
Very feminine. Powdery notes, stays on all day! I really like toujours glamour by moschino.
10/04/2016
It's okay. It's not something that I would wear out on date when I want to be sexy.
10/04/2016
This smells so amazing. I literally dont want to smell like anything else! I need this scent in lotion, shampoo, and candle form. It has a youthful attractive scent. Not overpowering, but definitely there.
10/04/2016
I don't like it. Way to sweet. Smells like a kids perfume or cheap adult perfume. I've tried to give it away and no one wants it. That speaks volumes to me.
10/03/2016
I love it so far! Perfect little spray containers just enough!
10/02/2016
This scent wasn't my favorite. It smelled sweet with a hint of alcohol smell that kind of reminded me of a cheaper perfume.
09/30/2016
Smells so fresh and clean !
09/29/2016
Love it! So soft and clean smelling.
09/29/2016
The more it dries the more beautiful it smells
09/10/2016
This perfume smells great and woody before it sets, but once it dries, it literally smellls like baby powder and fades away so fast to no smell. Not my favorite, I can totally apply baby powder if I wanted to smell like one.
09/03/2016
beautiful scent
09/01/2016
If you want to smell sexy this is your scent!!!!
08/31/2016
This scent is something I would've picked up in the store. It's not bad and not my favorite. I has to grow on me
08/30/2016
LOVE LOVE LOVE this fragrance!
08/29/2016
Had a very powdery scent.
08/23/2016
How does you order the bottle of cologne?
08/08/2016
I wasn't head over heels about this one. I could wear it every day. It wouldn't be like my secret weapon perfume.
08/02/2016
I don't love it, but I like it. It's light, needs reapplying too often, smells powdery and clean. Good for hot summer days.
08/02/2016
This scent is comfy and warm but just a little sweet. Something to wear late night or in the fall.
07/31/2016
Best smell ever
07/29/2016
I love this scent!! It's fresh and lasts for a very long time!!
07/22/2016
I really like this scent. But it is rather light and I don't think others smelled on me. I am a fan of people smelling perfume and giving compliments. It is a soft and fresh smell and very lady like
07/21/2016
Eeek! I usually love powdery and lightly musk scents, but this was far from a hit. It smells like old lady more than anything else. I guess I'll have to wait until next month for my next fragrance to come in.
07/11/2016
Didn't like the scent at all...actually had to wash it off my wrists so that I didn't smell it all day. I do not like Musk or powder scent and this is musky and powdery.
07/03/2016
Love the smell!
07/02/2016
Don't like it, too heavy
07/01/2016
Too notes fade quickly but is a very pleasant perfume
07/01/2016
Really liked smells beautiful . I thought it was something in the air outside finally figured out it was me . Only downside is it wears off fast
07/01/2016
Too fruity. Plus they sell this at Walmart for $23!
06/29/2016
It is amazing I love the smell and I get a lot of compliments when I spray it on👌
06/28/2016
Not exactly my style.
06/24/2016
I LOVE this. I am all about powdery musky scents and this is a winner in my book for sure. Not overpowering but potent enough for strangers to walk by me and double back to mention how good I smell.
06/23/2016
Didn't like the scent
06/23/2016
really nice, but doesnt stay on
06/17/2016
Really liked it at first, but the longer i wear it the more it smells like baby powder to me.
06/07/2016
Very different and out of my comfort zone but smells nice.
06/04/2016
Sweet and sophisticated. For special occasions and date night.
06/04/2016
Not my favorite scent sleeps really strong
06/03/2016
Didn't care for the scent
05/26/2016
It's a nice scent, but does not wear well on me. Becomes very baby powdery. However, it's very light and pretty, and perfect for this time of year (May)
05/05/2016
I like this scent...has a nice fresh light scent to it. Something that is not too strong but smells good.
04/30/2016
Loved the scent, stayed on all day
04/29/2016
I like it!! Once it does down. It doesn't stay long enough for me.
04/03/2016
Awesome. Perfect for Spring
03/30/2016
Didn't care for this scent
03/30/2016
LOVE this smell !! Perfect for date night... powdery undertone. Great to dress up or down.
03/29/2016
Very mature for my liking. It's quite intense,sweet and powdery. Not my type.
03/19/2016
It has a very mature smell to it. Smelling the bottle it smells great but once it settles on the skin there is a strong undertone of baby powder to the fragrance. If you like powder then you'll love this scent, if not then this is not the scent for you.
03/15/2016
Scent doesn't last. Smells like babysoft..not a fan.
03/03/2016
Smells very mature to me. The major note that stands out is the baby powder undertones. Its not the worst smell, I just don't think its really for me. Every elegant and mature, my favorite scents are more flirty, fresh and florally or clean. Not my fave, but not the worst.
02/19/2016
It is light and feminine. I really enjoy this as an every day smell. My husband does too! :)
02/19/2016
I really was pleasantly surprised, it is a nice light scent that compliments my lotion really nicely. It's not overbearing, I find it light, clean and feminine. I love it.
02/03/2016
The more I wear it the more I like it.... It's a little sweet and yes smells like powder somewhat but there is something I DO like about it. I
02/02/2016
Just not my favorite, reminded me of something my grandmother would wear.
02/02/2016
Love the scent!
12/31/2015
It is soft and powdery. It is nice and stays well.
11/29/2015
A little similar to the discontinued Armani "Sensi" fragrance, but let's powdery and warm -- there's more of a floral, assist quality to it. I've been looking for a fragrance with a " warmer" profile for autumn and winter in Florida. This one is pretty good without being too warm.
11/22/2015
I am divided on this one. While I liked that it smells woodsy but floral at the same time, it was a little too much on the floral side for me. I will definitely still wear it, but it doesn't seem to last on my skin very long.
11/17/2015
My boyfriend says it smells very clean, sweet but sort of like a laundry smell.
10/17/2015
This one is kind of growing on me. I don't really know what I expected with this. I like very fruity, girly, sweet fragrances... This perfume is NONE of those things. On my skin it gives off a very vanilla almond smell. Very warm. It smells like something my grandmother would have worn. Don't take that he wrong way!! My grandmother is an incredibly glamorous person! It's different and I think i'm into it.
10/05/2015
More floral than I expected.