Moschino
Moschino Fresh Couture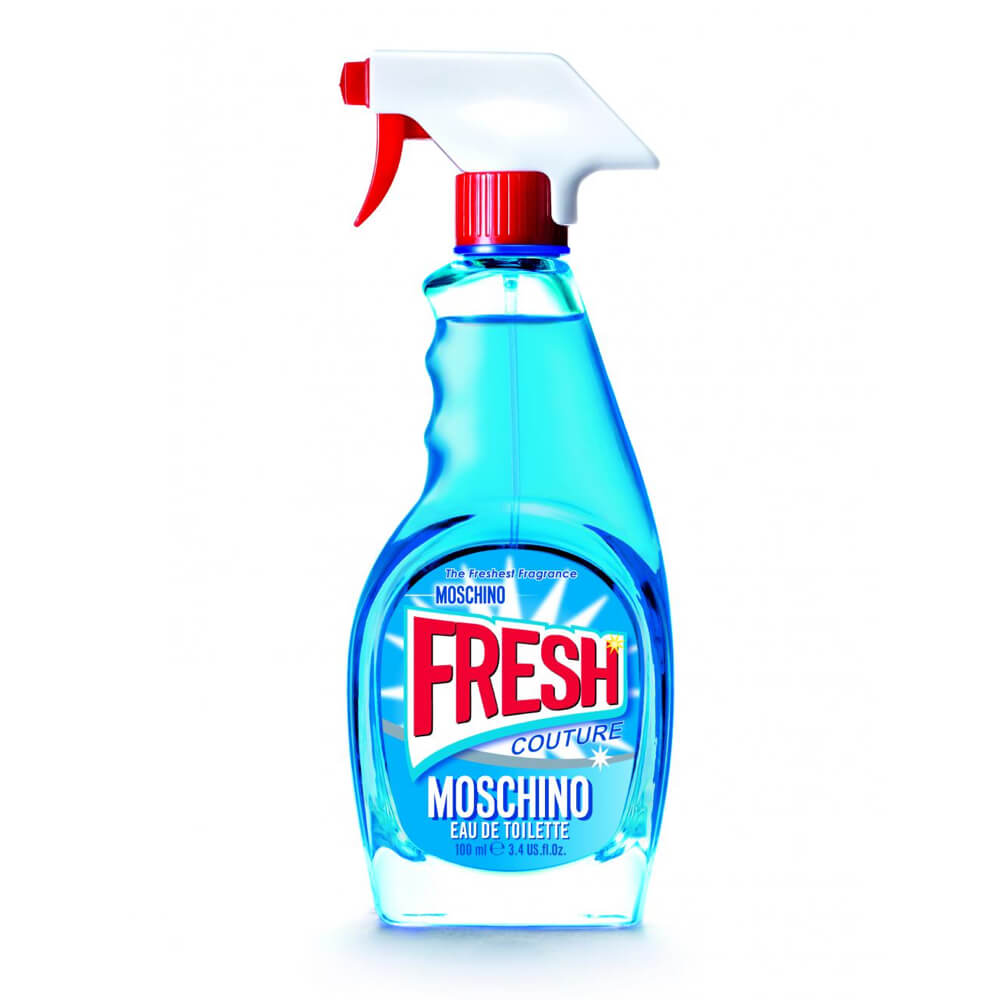 Get a 30-day supply of Moschino Fresh Couture
for
$
14.95
Notify me once this scent is available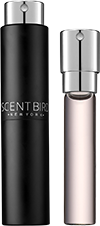 0.27 oz subscription

0.27 oz a la carte
Share and earn free perfume
Notes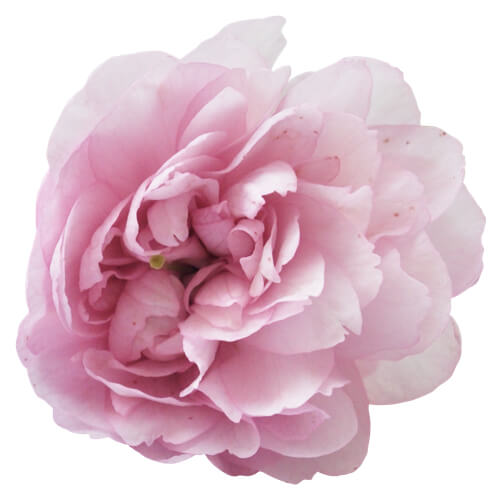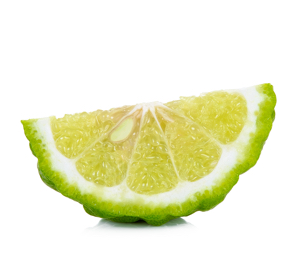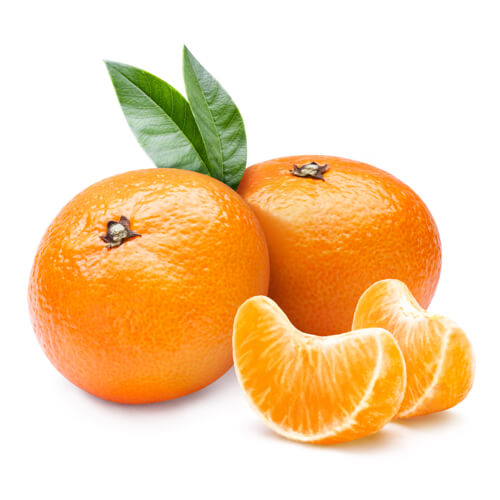 Description
This joyful, feminine fragrance features sparkling top notes of mandarin and bergamot. The white peony and raspberry fragrance heart dries to a sensual trail of woods and patchouli.
You may also like
Moschino Fresh Couture by Moschino Reviews
09/23/2017
Honestly one of my favorites!!
09/22/2017
Fresh, clean, not overpowering and my family loves it also.
09/10/2017
This was pretty spot on as far as expectations go. I would consider this more of a heavier fresh scent. It definitely wears as a perfume and I get the floral notes more than the freshness. Overall, no complaints really!
09/10/2017
I picked this fragrance because of the citrus and raspberry notes in the description, but I was kinda let down with how non existent they seem to be. The scent is still nice, ideal for an elegant outfit or event, but Very floral. I find myself continuously coming back to try it, because I want love it, its a ligter scent which is really nice, but just ultimately too floral for me. If you like Daisy by Marc Jacobs, in my opinion, this is pretty similar. When I try them side by side they give off the same general scent, but Daisy is way sweeter and almost has this sort of banana candy vibe to it along with the floral base.
09/07/2017
This is FRESH. Smells very clean and light. Didn't last long but good for a quick spritz!
09/05/2017
This perfume smells a lot like my dolce and gabbana light blue fragrance. Very fresh. I really love it.
09/01/2017
Clean scent better than I expected.
09/01/2017
I just happen to smell this on another woman, and asked her what scent he was wearing. She told me and I must have looked confused, so she told me it was the one that comes in a bottle that looks like window cleaner. I can't tell you how many times that I pasted it up because of the bottle. I love this stuff.
08/30/2017
I LOVE LOVE THIS SCENT!
08/30/2017
it just smelt too old lady for me.
08/29/2017
Love love love this scent.
08/29/2017
Moschino Fresh Couture is definitely a fresh scent but kind of sweet the longer you wear it.
08/29/2017
It's ok. Not my favorite.
08/29/2017
I love this month's shipment. It is a very nice fresh scent. It's a clean fragrance.
08/29/2017
Amazingly fresh scent !!
08/29/2017
Love this scent definitely purchasing a full bottle
08/27/2017
Loved it - lasted all day, and my husband really liked it too.
08/17/2017
it does NOT smell like windex lol just looks like it. I get compliments every time i wear it. my coworkers wanted to see what it was, they hated it out of the bottle but said it smells amazing on me. so obviously not for everyone, but i like it!
08/15/2017
Smells like windex.
08/11/2017
Delicious scent!
08/10/2017
Love it! So fresh and clean. My favorite yet.
08/10/2017
I absolutely love this perfume! But it does fade fast.
08/07/2017
I did not appreciate this scent at all.
08/07/2017
Smells magnificent! The name fits it exactly! It's a fresh clean smell! I've gotten tons of compliments! Love it!
08/06/2017
Just a tad too strong for me but very nice for evenings. I still wear it around once or twice a week.
08/06/2017
great smell..I liked it.
08/05/2017
Loved it !!!!!
08/05/2017
Not my favorite. It does have a fresh smell but for someone older than 22. It was strong when I first put it on my wrists and neck but now I can't smell it on my wrists at all. Lasts about 4 hours maybe.
08/05/2017
Started strong then faded. This perfume didn't wow me not an everyday use perfume
08/05/2017
I love this scent. It is fresh, almost green, if that makes sense.
08/05/2017
The scent was ok but didnt last long. It seemed like a spicey sent to me not overpowering..
08/03/2017
Love this scent! It's so fresh, with a citrus, spicy undertone. I get compliments on it all the time.
08/02/2017
LOVE THIS FRAGRANCE!!!!!!!!!!!!!!!
08/01/2017
I like how it makes me feel Fresh!! I like this scent way better than Burberry Body.
08/01/2017
It's perfect for freshening up! It lives up to its name. In fact, it smells like a high end dryer sheet / fabric softener fragrance. Very pleasant and I'm glad I tried it.
07/28/2017
I didn't know what to expect but I have to say I loved it !!!
07/25/2017
I absolutely hated this Cent I think that it stinks and if I were to wear it I would probably have a headache all day. The clever Packaging of this scent is actually what it does remind me of. I feel like I'm wearing some sort of stinky cleanser. I really wish I hadn't wasted a month on this fragrance. I know some people like these kinds of scentd but this is not for me. I prefer Fruity or Muskie scents but thought I would try something a little bit crisper and cleaner. Mistake I'll stick with what I like.
07/24/2017
This is definitely not for me. It reminds me of little, blue-haired ladies. I asked a male friend what he thought of it, and it was a definite NO as well. Huge disappointment. Tried giving it to a few friends and they didn't like it either. Again, they thought it smelled like a little, old lady. Not pleasant at all.
07/21/2017
AMAZING !!!!!!!!!! I really did not know how I feel about this scent because I own some high end scents and when scentbird sent me the same scents some of them was not the same!! But this is now one of my fav!!! I will be buying the full size!!!
07/19/2017
This was not what I expected based on the description. I'm smelling very little raspberry or citrus, but a lot of floral. It is clean and it mellows out fast, so I'd call it light, but it settles more floral and powdery than the young, sweet scent I was hoping for.
07/19/2017
The fun bottling made me take notice of this scent and then the description invited me to try it out to see for myself. This one surprised me! It's a clean, aquatic scent with citrus notes and peony floral and enough berry to give it a splash of something extra. It's fun and fresh; great for summer or for freshening up after the gym or the beach.
07/12/2017
Very light and fresh! I could wear this everyday.
07/11/2017
Nice clean, everyday fragrance. Will be purchasing full sized bottle
07/10/2017
Just like its name, fresh scent. I picked this perfume because the bottle is shaped like a Windex bottle. LOL. I love this scent. Will buy in bigger size. Everyday wear.
07/06/2017
I just received it today! Smells really good I can't wait to wear it out☺
07/06/2017
Smells great but scent doesn't last long
07/05/2017
Smells good but doesn't last.
07/01/2017
Love, Love, Loved this perfume.
06/29/2017
Omgosh I love this! So fresh and girly but not in a " I smell like a giant flower" sort of way.
06/28/2017
It smelt good however I could not smell it on me within minutes after spraying. It was extremely faint. Shipping and everything is good . The scent is very fresh/sporty. The lasting power just is not there.
06/28/2017
This scent was exactly what it claimed to be- FRESH! The citrus notes are very prominent, which I love. However, it dries down to a sort of florally/sweet scent. It definitely does not have staying power; I found myself spritzing myself again throughout the day.
06/27/2017
Got this because Nicole Guerriero recommended this and glad I did because I loved it!
06/25/2017
Love it... smells so clean
06/23/2017
I simply love my new fragrance... Thanks to my coworker
06/22/2017
This was amazing.
06/21/2017
I really like this perfume and has a strong floral scent but it's still clean almost like you've done laundry. Or how the air smells after a nice rain. I will definitely be getting this again.
06/21/2017
This perfume is really nice and not too overpowering. It's not too flowery either which I really like.
06/21/2017
This scent was definitely more of a "classy" smell than I thought it would be. The mandarin orange smell sticks out the most, but there's also a floral kick to it. I love it!
06/19/2017
I absolutely love this perfume. It is by far my favorite but I do agree with the other reviews. It doesn't last long. I wish it did!!!
06/15/2017
Love the scent only problem is it doesn't last long. One of my favorites tho.!
06/11/2017
It is pretty nice. It is light and FRESH, but it doesn't seem to last
06/11/2017
This is my favorite fragrance so far very clean and settled and I just love the way it smells
06/10/2017
The scent is clean and fresh , perfect for the spring/summer. Doesn't last as long as I would like but still a great scent
06/10/2017
I really enjoyed the fresh scent of Moschino. I found that the scent did not last very long. I had to refresh throughout the day. But I love the scent.
06/10/2017
I think this one is too strong on me. Nothing stands out, it's just overwhelming to catch any notes. It's very nice just not for me. It is very floral smelling, like you stepped into a flower garden.
06/08/2017
I love this one. It is my favorite. Very clean and sexy. Love
06/08/2017
This fragrance is definitely for me!! I smell fresh, clean, feminine, and flirty. I love this scent and how cute is the bottle??
06/06/2017
Not my absolute favorite but it is nice.
06/05/2017
This scent smelled so good! I love it and everyone around me do to.
06/05/2017
A light fragrance, flowery with water and a lemony citrus finish. Doesn't hold to skin for long. Smells a bit young, like a starter perfume.
06/03/2017
Got my first order today! Came much faster than expected! As for the scent, I love it!
06/03/2017
Absolutely love this fragrance! It's such a light and clean floral fragrance. Last all day. Even after having a shower. Thinking about buying the full size bottle of this!
06/02/2017
Such a light. Beautiful fragrance
06/02/2017
This is an everyday favorite nice clean scent
06/02/2017
As the name says it's "FRESH". Wgen you first spray it it's a little strong, once it settles down then it's a really nice scent.
06/01/2017
I really like this one. It was exactly what I look for in an everyday perfume. I'm becoming a Moschino fan!
05/30/2017
I went out on a limb with this scent because I usually stick with fruity, sweet smells. The description mentioned a woodsy trail, which I normally don't like, but thought I would risk it anyway. It is a very "clean" and "fresh" scent, but not really what I'm into. I feel like this is a scent my mom would love. Nice scent, just not for me.
05/25/2017
Wow! This is a surprisingly gorgeous and sophisticated scent. It's fresh and complex with a floral side to it. I really like it!
05/25/2017
Beautiful scent. Exactly what I imagined it would smell like, fresh, clean and pretty :)
05/24/2017
love this scent! its a nice mix of clean yet floral. My husband loved it s well
05/24/2017
Scent is very fresh and clean. Love it, wish that it lasted longer though
05/23/2017
I enjoyed this scent so much I added it to my a la carte order. I love clean scents, and this fits the bill...
05/22/2017
Light clean and a touch of floral
05/17/2017
Very nice perfume :)
05/12/2017
Was not a fan of this one!!
05/11/2017
I really like this perfume! At first I thought it was too strong but it grew on me. After it's on for a while it calms down and it has a nice feminine scent. I put some on last night and still smell it this morning. It has a fresh floral scent that's great to wear to work and for date night with the hubby. I'm pleasantly surprised and I can't wait to try other scents from Moschino.
05/09/2017
Love this scent. Scent stays with me all day.
05/09/2017
So fresh and so clean! Easy to wear everyday scent.
05/08/2017
Smells really good
05/05/2017
Loved, loved, loved Moschino Fresh Couture!. The scent is amazing and lasts all day long. Purchased a full 3.4 oz bottle-even the design of the bottle is unique and a quirky delight.
05/03/2017
This scent transforms after wearing it for a while. There's definitely bold floral musk with a little fruity scent. I didn't know what to think at first but, I thought it was strong. But after it calms a little and blends with my body chemistry, I actually really like it! It puts you in a super woman power mode. It's a serious scent that you wear to work and on date night with your hubby. Very empowering. I'm not educated on perfume and notes and things like that. But I can say that it's worth a try! I like it! I'm curious about Moschino's other scents.
05/03/2017
Clean and fresh and light when it dries. A little strong at first, but smells beautiful. Great day time scent.
05/03/2017
Light, fresh, feminine, sexy
05/03/2017
This is a nice fresh scent, just as the name implies. It's great for day and work. I agree with some other reviews. Not a huge fan of it when I first put it on but once it settles it's very nice. If you like ocean, watery, fresh scents you'll like it and it's worth trying.
05/03/2017
Love this scent
05/02/2017
I love this scent! It reminds me of a spring, it's light and fresh smelling.
05/02/2017
This perfume smells amazing lasts all day.
05/02/2017
Absolutely love this fragrance..
04/30/2017
This is definitely one to put on my Christmas list! Beautiful light scent that lasts all day. I am very pleased and have received several compliments.
04/26/2017
pretty strong scent at first but after 10-15 mins it's not that strong and def fades quickly throughout the day
04/26/2017
a bit strong at first but i like how it smells after about 10-15 minutes, not my fave but i don't hate it
04/25/2017
Nice! I always get compliments when wearing this
04/24/2017
I really sort of like this. I took a chance on it as I usually stick to strictly fruit scents (florals and musky stuff sets my allergies off) but this is a nice change for spring.
04/24/2017
This perfume is pretty generic. It's been done.
03/08/2017
I LOVE this scent! I was super excited about it when i saw the bottle! And i wasn't disappointed when I received it! It truly is Fresh and clean and its so uplifting! I thoroughly enjoy it. My one critique on it is that the scent tends to fade rather quickly. It doesn't last nearly as long as some of the other scents i've tried.
03/07/2017
Great scent but doesn't really last long on my skin.
03/07/2017
love the smell it was refreshing n last all day..
03/07/2017
I loved how this smelled when I tried it in the store but now that I have it I find it seems to have a different scent on me. It's not bad, just not what I was thinking it would be.
03/06/2017
I really like this one! Smells fresh, clean & pretty! I feel like this will a one of my go to's! You should give it a try:)
03/06/2017
I get lots of compliments on this one. It is a sweet floral that lasts all day. I was expecting something like a laundry fragrance. This is not at all like a laundry fragrance but very pleasant. Its is a keeper, I will probably purchase a full sized bottle.
03/06/2017
I didn't know what to expect with the Windex look of the bottle, but I took a chance and LOVED what I smelled. Both my husband and I love this scent. Most likely I will be purchasing this.
03/06/2017
This scent smell delicious, I will really recommend it.***Love it!!
03/06/2017
Very nice perfume. Light, great for daytime wear. Too sweet for my taste, but a very nice scent.
03/05/2017
I like it.... Clean scent with a hint of something else I can't place my finger on...But I spray and walk into it
03/05/2017
It was ok. I like the light scent.
03/05/2017
Meh. It okay. Zero lasting power on me.
03/05/2017
Obsessed with this fragrance!!
03/05/2017
I love it! It smells so fresh
03/05/2017
Love love love , fruity girly and lasts a long time!
03/05/2017
I love it!!! It is super light and fresh. It will be a great everyday scent
03/04/2017
I love this perfume so much, it so fresh and clean. Great for kids as well.
03/04/2017
Nice and fresh!
03/03/2017
Nice light scent
03/03/2017
I looovve it. So lovely. Clean for day and night.
03/02/2017
Just ok... Very generic.
03/02/2017
smells really nice
02/27/2017
FRESH INDEED!!!! I LOVE IT. My kind of scent! The bergamot, peony and osmanthus is evident, however the mandarin must be subtle notes as well as the raspberry. It was undetectable to me. Clean finish. It's a spring/summer days fragrance for me. Anytime, really
02/22/2017
Love! Love! Love! This scent!
02/18/2017
Just like it's name..Smells reallly good I love it!
02/06/2017
Even though I love the fresh, floral notes in this scent, it doesn't sit well on my skin. For some reason, it dries down to a barely-there, powdery sort of smell on me.
02/05/2017
Love it! It's more floral than "fresh" but a great smell none the less. Not to strong office friendly, and an all around great everyday year round fragrance. Lasts all day too.
02/04/2017
This is a fantastic fragrance. Its light, sweet but not overly so, and fresh. It's going to be one of my daily perfumes now.
02/04/2017
I love this scent its so fresh.
02/03/2017
It's definitely a fresh smell!! Very pretty, reminds me of flower bomb. This is one of the favorites!
02/03/2017
Fresh smell. I really like it!
02/03/2017
I love this perfume. It's subtle and fresh... but last all day.
02/03/2017
Very pretty. One of my favorite scents I've gotten so far!
02/03/2017
Love this perfume! Great smell and lasts!!!
02/03/2017
One of th best scents out there!
02/02/2017
Amazing will be buying larger bottle
01/31/2017
Just to add to my other review I think my reason for not loving the scent is the patchouli seems to overpower the more sweet notes
01/31/2017
It's OK but it's not very unique. It kind of smells like another perfume. I think I'd prefer it mixed with something I was expecting it to be a little lighter or sweeter.
01/31/2017
Smell clean and fresh. But not long lasting . smells really nice though
01/31/2017
This is an amazing scent of bright and fresh with a subtle elegance that only a Parisian perfume seems to have. I think this is a great everyday fragrance it's not too overpowering for an office and reacts nicely at the gym on warm skin.
01/31/2017
Not too unique, but definitely "fresh" smelling
01/30/2017
Smells great! very sweet smell. Lasts an intermediate amount of time. (somewhere between 3-4 hours) I generally use this when I'm going to the gym
01/24/2017
I love this. I'd say it's my favorite so far and I love that it's blue. Has a nice fresh scent
01/23/2017
I've never had a scent change so much on me. It smells entirely different once it mixes on my skin than it did in the bottle. After I got over the surprise Ive decided I like it. Not going to be my daily go to, but it would be great for a casual day out shopping. I do love the packaging of the full size and am a bit disappointed I didn't love it enough to buy it. but that's okay, it's still lovely. Wear time was about four hours before there was nothing left, but I did spray it very lightly today, it goes on very strong at first.
01/12/2017
It smells more floral than fruity and is delightful upon first application but the dry down smelled weird on me. Would be beautiful other woman based on their body chemistry but this did not work for me.
01/12/2017
One of my favorites. Doesn't last too long but still a great light floral scent.
01/03/2017
Sweeter than I thought it was going to be. But I still like it
01/02/2017
This is definitely a fruity fresh floral scent. It lingers for a while, but needs to be reapplied every few hours. I like it, but it's a bit too floral-y for everyday where for me.
01/01/2017
I Love this scent... very fresh and clean smelling. Lasts a long time as well!
12/16/2016
My daughter gave me this sample and I love it. I can't compare it to another scent. It is equally fruity and fresh. I love to spray it on the top of my head so my husband can smell me when we snuggle at night. He loved it. The bottle is adorable!
12/14/2016
I know this one, very fresh clean..Love it