Moschino
Glamour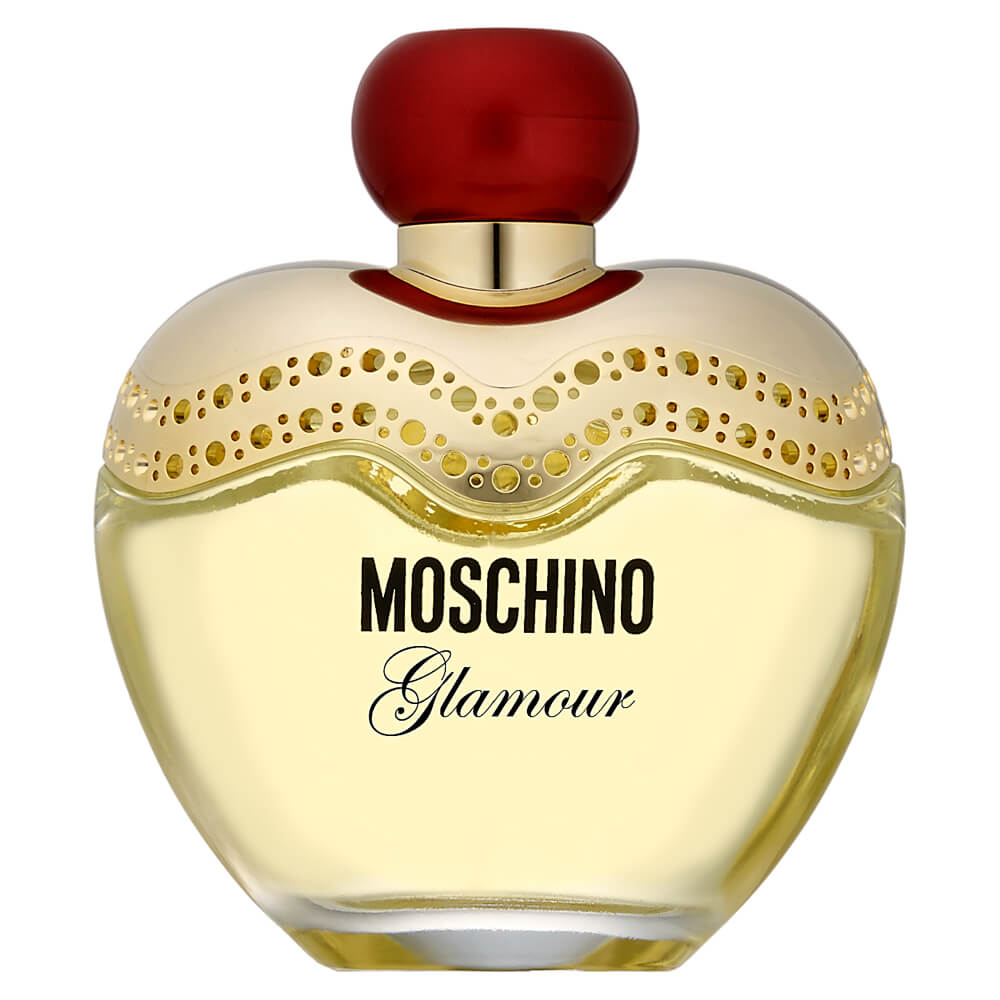 Get a 30-day supply of Glamour
for
$
14.95
Notify me once this scent is available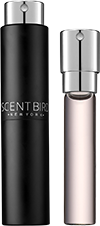 0.27 oz subscription

0.27 oz a la carte
Share and earn free perfume
Notes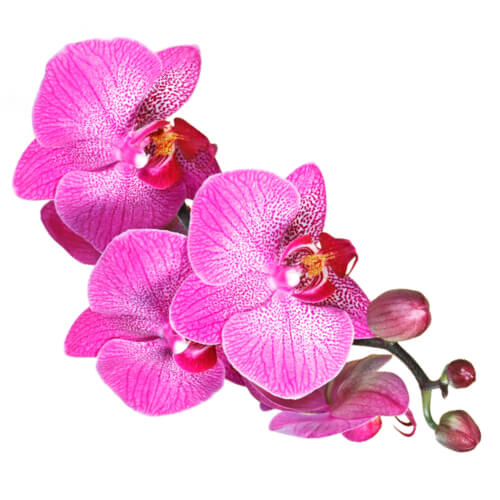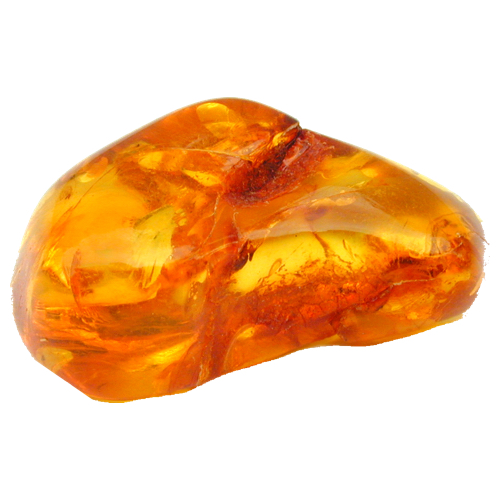 Description
Moschino Glamour Perfume by Moschino, A classic floral/woody fragrance for women . Top notes are mandarin orange, neroli and bergamot; middle notes are orange blossom, apple, pear and rose; base notes are musk, petit grain and cedar.
You may also like
Glamour by Moschino Reviews
10/21/2016
I think I might've found my replacement for the discontinued RL Glamourous. Love this fragrance! Similar to Hugo Deep Red, as well.
10/19/2016
Did not like it at first but once I used it a couple of times I loved it. It is very subtle and not overpowering.
10/12/2016
Smells almost exactly Viva La Juicy so it was a little dissapointing that it wasn't a "new" or "unique" scent. It still smells great though and is long lasting
10/04/2016
Not my favorite but doesn't smell bad.
10/04/2016
Very nice Fresh scent I Love it
10/02/2016
It is a wonderful and amazing scent one of my new favorites!!!
10/01/2016
Very nice and fresh...i liked.to wear it during the day
09/30/2016
I really like this scent
09/30/2016
When I first smelled this scent, I thought "nah, not for me." But i put it on anyway and five minutes later I couldn't get enough of it! Now I love this scent!
09/19/2016
Love, love. love!!!!
09/12/2016
It's a sweet smelling scent. Lasts quite some time! Worked an 8hr shift and I could smell it
09/06/2016
Great scent but doesn't last long..
09/05/2016
Very clean and light, perfect for an office setting.
09/05/2016
This scent is very strong. If I use more than one spritz I feel like everyone around me is getting choked out. Its a sweet scent with undernotes that remind me of the kind of smells coming out of a victorias secret. It had a cheap smell to me...kind of burned the nostrils. I did not care for it.
09/02/2016
Pretty feminine scent. Wasn't a life changer..
09/02/2016
Pretty scent. Not too floral, can transition from day to night.
09/02/2016
This is a nice, sweet scent. The scent isn't very heavy at all. It's not too sweet, but a bit too sweet for my taste. However, it's very fun and flirty! The scent doesn't seem to last too long though. By the end of the day I can't smell it at all.
09/02/2016
Very feminine scent. I like it
08/31/2016
It reminds me of viva la juicy a little. Just sweeter and more floral
08/30/2016
My fav part is the smell of flowers; roses in particular. It's light and powerful at the same time. It's so fun to wear.
08/30/2016
This sent was a bit stronger than I expected.
08/30/2016
I looooovvveee it!!!!
08/16/2016
Glamour is a really nice scent for a night out, or a daytime adventure, any occasion where you'll move around in fresh air, but I found it to be a bit too strong for an office, or any confined space. It lasts most of the day on my skin, even holding up to an extremely humid heatwave. I find it sweet and soft, and didn't notice any salt. The powdery orchid, amber, and musk kind of dominated the scent sometimes, depending on the weather and location. This reminded me a little of Burberry London, but Glamour is fresher and lighter.
08/05/2016
Such a sophisticated scent. In my opinion it's not too over powering for the office and just right for a night out. Although I read reviews that it doesn't last too long, I'm continually catching whiffs at work with only two spritz. Highly recommended.
08/04/2016
Smells soo good and lasts almost all day. Kind of strong at first but mellows out after about 30 minutes.
08/03/2016
Moshchino glamour is awful. Sorry just being honest. I filled out what I liked when I joined I received Burberry Brit sheer last month and it was okay. I wouldn't purchase either though. Kinda a waste of money so far.
08/01/2016
I'm in love with this scent. Wish I could another sample of this.
07/31/2016
This is a wonderful scent! It's light and floral. Love, love, love it!!
07/31/2016
Loved this one! Fresh and clean right out of the shower. Not over powering at all..
07/30/2016
Great fragrance
07/29/2016
Not my type of scent. It isn't light at all. I thought it would be fruity but I smelt vanilla a scent.
07/29/2016
The smell is so strong and intolerably floral and sweet. It's definitely not for me.
07/27/2016
I really liked this one a lot. Unexpected and not too juvenile. Only wish it lasted longer.
07/21/2016
This is such a sexy scent! So many compliments when I where it!
07/20/2016
My favorite Scentbird try on yet!! So many compliments when I wear this. It's long lasting, sweet and floral, without being too "young". Definitely a winner!
07/10/2016
Another winner for me!
07/06/2016
Great Scent!!!
07/05/2016
Its a fancy, but really pretty smell! My go to date night smell.
07/02/2016
I love the smell of this.... OMG!!!! so good!!!!
07/01/2016
This fragrance is the best so far. I haven't really liked the other three that I received...maybe I'm about to be on a winning streak :)
07/01/2016
It smells nice. It has a warm sweet aroma. I wish it would last longer.
07/01/2016
Smells really nice ,But doesn't last !
07/01/2016
love this scent...doesnt stay on long but just reapply =)
07/01/2016
I liked this scent, but did not love it. I definitely smelled the floral and citrus notes, but it wasn't as long lasting as I'm used to with Moschino fragrances. Good everyday perfume.
07/01/2016
Smells great! Warm, sexy but not too heavy. My man loves the way this smells on me & gives me compliments every time I wear it.
07/01/2016
I am in love with this scent!! simply amazing ♥
06/25/2016
I love this scent, its starts off woodsy to me but has a sweetness underone, nothing unbearable. Its a sexy date night scent. Not an everyday wear for me but i love it. It doesn't last all day to me. I also wore very little. I'll have to wear it again to get a better experience.
06/17/2016
Reminds me of Juicy Couture. A bit strong for my taste
06/08/2016
This was my first perfume. I love the smell. I can't wait for this month's scent. Also love the little pouch it comes in drops right in your purse. Sign up today @scentbird.com
06/07/2016
not my favorite scent.
06/06/2016
i did not like this
06/05/2016
Such an awesome scent. So fresh and clean. Can be used for both day and night time use. I would definitely buy the big bottle.
06/03/2016
I will definitely be buying a full bottle of this!!!! I absolutely love it. I think it just might be my favorite EVER!!!!!!
06/03/2016
I've enjoyed the opportunity to try this fragrance. For me, it's just ok. I find the fragrance rather typical and not unique. It doesn't wear very long on me.
05/25/2016
I wish this was a bit more orange blossom forward. I think it's the hibiscus that might ruin it for me. The initial spray is strong and too sweet for me, but it dries down to a nicer smoother scent. Still not for me but good if you like unusual sweet florals.
05/19/2016
This one is really unique. I like the scent. I just wouldn't wear it everyday. It's a bit strong on me.
05/15/2016
ABSOLUTELY LOVE! but i cant find it anywhere
05/15/2016
Love this scent! Light but pretty! Must try!
05/07/2016
I mean it's not a disgusting smell but it smells like my fathers cologne.... Which is old spice... Soooo.... Not my fave.
05/06/2016
This is a Grown Women Sexy Scent. It smells very clean and flirty with a floral twist... I want a big Bottle asap...LOVE IT LOVE IT!!
05/04/2016
Although my husband enjoyed the individuality of this scent, it was not for me. It could be a chemistry issue with my body. It smells highly medicinal and strong alcohol scent from the beginning. The dry down was much more tolerable, but no longevity which meant more application.
05/02/2016
Too strong for me, wasnt my favorite however I got plenty compliments.
05/01/2016
Smells great! Very sweet and last all day
04/29/2016
love the smell, very clean and elegant
04/29/2016
This is my first perfume that I received and I just love it!
04/28/2016
The scent is very fresh and a little bit citrusy. It is good for Spring and Summer time. Longevity of the fragrance is moderate 4-5 hours on me. Not too overpowering and also suitable for office - and also Day time scent.
04/26/2016
This sent matches so well with my body chemistry! I have gotten so many compliments from this perfume. It's not musky, very light and spring like on me. I love it!!!
04/26/2016
Not fruity. Smells like pepper to me
04/26/2016
A little to sweet and a little to intense for my liking. My husband has almost no sense of smell and the moment I put this on he asked me what I had just done to myself. Will pass it onto a friend.
04/20/2016
Smells amazing! Very light, perfect spring fragrance!
04/08/2016
Better than I expected. I loved it!!!!
04/05/2016
My favorite!!!
04/05/2016
I received my sample. It was bigger than i expected and OH EM GHEEEE... This fragrance is to die for. I will definitely be purchasing the full size bottle. I have been telling everyone about scentbird. Im extremely hard to impress. I must say im HIGHLY IMPRESSED.
03/31/2016
Fresh and clean scent
03/30/2016
Love the smell....it is a fresh clean scent and just in time for spring!!!
03/23/2016
My go-to scent! It mixes so well with my body chemistry it makes a whole new scent that gets complemented just about on a daily basis!
03/22/2016
Stinks. Old lady smell. My grandmother loves it. Too musky.
03/07/2016
I love the smell it is so light I expected it to smell heavy and strong but it is the exact opposite.
02/29/2016
Smells yummy and it's not too strong 👍
02/29/2016
Nothing but grown and sexy. My husband smelled this once and will randomly spray it on me throughout the day. On the hunt for a full size bottle.
02/20/2016
I like that it's a soft smell. It's smells fresh not too sweet
02/15/2016
This perfume really reminds me of Happy. It smells good but not unique. I will wear again but not buy the full size
02/03/2016
I love thus perfume. Smells wonderful.
01/02/2016
Omg it smells amazing
12/31/2015
This is my go-to scent. The way it and my body chemistry mix is delightful! Sweet and light all at the same time.
12/29/2015
i LOVE IT ITS SO ME! HAS THE UMPPH TO IT
12/15/2015
Love this perfume...light and perky.
12/06/2015
Smells amazing! I get constant compliments!
11/26/2015
I absolutely love this perfume.Clean fresh scent with a bit of sweet. Will definitely get it again
10/29/2015
It has a clean fresh smell but, has no staying power so that is the reason I give it 3 stars.
10/29/2015
It has a fresh clean smell but,
08/29/2015
Great scent! Fades quickly though.
08/03/2015
What a gorgeous scent! The staying power is awesome as well. I'll be asking for a full bottle for Christmas this year!
08/03/2015
Awesome! First Moschino perfume I have tried..and I love it!