Moschino
Cheap & Chic Light Clouds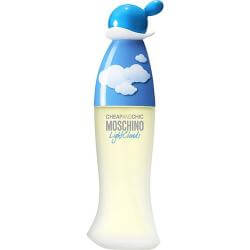 Get a 30-day supply of Cheap & Chic Light Clouds
for
$
14.95
Notify me once this scent is available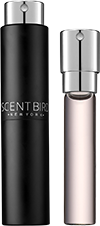 0.27 oz subscription

0.27 oz a la carte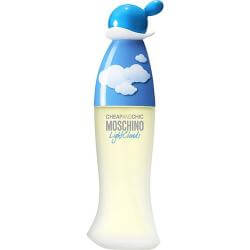 3.4 oz bottle
Share and earn free perfume
Notes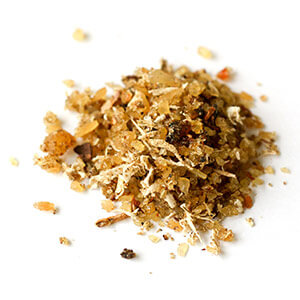 Description
The alluring tickle of soft peach fuzz opens Cheap & Chic Light Clouds, which gently fades into elegant and sophisticated heart of transparent lotus blossom, bright jasmine, and delicate roses. The dry down infuses the crystal-clear florals with the black flash of ambrette, cedar's tangy sweetness and scintillating musk.
You may also like
Cheap & Chic Light Clouds by Moschino Reviews
11/19/2017
its a unique smell, but smells delicious. Fresh and soft, long lasting. mostly for everyday use and the office. I will be buying the entire bottle as soon as possible.
11/09/2017
This smelled old and musky. My husband instantly turned up his nose when he smelled it. This one will be given away for sure!
11/04/2017
Very complimenting and smells unique
11/03/2017
I love this scent. Light and clean smelling. It smells a lot like Lacoste Pour Femme. I get so many compliments on this, and my mom Wants it for herself. I will be purchasing new one for me and one for my mom.
10/26/2017
I really like this scent! When I first sprayed it, it smelled very familiar... reminds me of Lancome Miracle. It's light and fresh but very long lasting. I woke up the next morning after wearing it the day before and could still smell it. Also, it's not an intrusive fragrance so it would be good at work or school. Overall, I would recommend this scent. However, I think it would smell better on my mom.
10/16/2017
Smells very nice. Little on the light side but very pretty
10/12/2017
I really love all the Mochino perfumes that I have received. I had never heard of them until Scentbird. This one is light and fresh but I can smell it on me all day.
09/10/2017
Nice and simple, not over powering and stayed on most of the day.
09/03/2017
This was a nice fresh perfume. This last for a very long time on my skin. I personally liked Moschino Fresh (the one that looks like windex) a little more.
08/28/2017
Out of the bottle it smelled nice. After wearing it for a few minutes (maybe my chemistry with it) I felt like I smelled like a little old lady or possibly a nice perfume that you have warn all day.
08/17/2017
Loved this one! Powdery smell and fresh but light
08/03/2017
I LOVE THIS ONE. Light, airy, and so subtle you will fall in love.
08/02/2017
Nice light scent not overpowering
08/02/2017
I love this fragrance smells absolutely gorgeous
07/26/2017
Really like this one!
07/10/2017
This is a fresh scent that reminds me of linen. I do not like scents that smell like laundry and this linen note was more enjoyable subtle. It has some depth to it that makes it last all day, but is not heavy.
06/30/2017
This is so far my favorite scent I have received!! Love philosophy pure grace this is simular but with more floral
06/27/2017
I'm really hard to please when it comes to perfume, but scentbird really hit the nail on the head for the second month in a row with this one! It smells so clean and fresh like laundry and clouds! Not too floral but definitely floral notes.
06/24/2017
I do not care for this scent. I definitely need to go to a department store and smell samples because this is the second one I'm not fond of.
06/24/2017
The fragrance was very nice and light, as the name suggests, but lasted a long time. Very clean, powdery scent.
06/14/2017
This is great light clean smell. I got a lot of compliments and it's just a great uplifting scent.
06/12/2017
I love how light and eluring it is
06/03/2017
This is such a nice soft scent not to strong not to light it has a very nice balance to wear daily.
06/01/2017
This is my second Moschino perfume and I think I'm a huge fan. This perfume is fun and flirty and lasts a long time. My boyfriend couldn't stop smelling my neck!
05/27/2017
Very soft Feminine sent. I like it.
05/26/2017
Seriously, not sure if I got a bad batch, or what. This reeks like mothballs. Both in the vial and on the skin, and anyone else who I've had smell it agrees. After a while on the skin, it gets a SLIGHTLY less mothball more-musky scent, but this is not pleasant at all. I can't imagine that this perfume is actually supposed to smell this bad. I've never in my life smelled one that smelled like mothballs, and I have very broad tastes. My other perfumes have been great, so I think I got a bad batch or something!
05/03/2017
Such a unique and light fragrance
05/02/2017
I love it!! its very light and sweet
03/10/2017
The perfect blend of powdery and sweet. You won't need to spray too much to actually smell it
03/06/2017
Didn't receive mine!
03/05/2017
Very floral and powdery. Feminine, but can be heavy at times.
03/05/2017
I like this scent alot - very sweet and clean.
03/05/2017
This scent is light and airy. When I looked up the fragrance notes: peach, cyclamen, lotus, jasmine, rose, ambrette, cedar and musk, I do not smell a specific overwhelming scent. I enjoy the light scent.
03/03/2017
Smells like fresh laundry
03/03/2017
It was very very nice. It has a musky clean smell. Very sophisticated to me. I received a lot of complements.
02/04/2017
Loved it!! It's perfect for everyday! Very fresh and clean, just like I like it!
02/02/2017
Not my favorite but a nice clean scent.
02/01/2017
I like it! Very clean and classy.
01/31/2017
I love this scent as it was fresh,fun, and flirty
12/31/2016
Beautiful clean smell
12/30/2016
Great smell, long lasting. Very floral. Smells similar to Tocca to me.
12/29/2016
Simply love this fresh, airy scent! Will definitely purchase full-size!
12/04/2016
I personally do not care for this one. It has a strong talcum powder scent, which I see I do not like, along with a odor that somewhat stings my nose (not pleasant).
12/03/2016
I like it! My husband likes the last one better
12/02/2016
Love this light and floral scent! Perfect for daytime use
12/02/2016
Love the light clean smell!
12/02/2016
DELISH!!! The staying power is pretty amazing as well.
11/30/2016
Nice and light
11/25/2016
I absolutely LOVE this scent! I was a little worried after reading some of the reviews saying that it doesn't last but I can still smell it the next morning. It's a clean, airy fragrance..perfect for me! I just received mine a few days ago and am already purchasing the full bottle!!
11/05/2016
Loved it very clean smelling
11/03/2016
It smells good, a good scent to wear daily for the office is not overwhelming, it doesn't last all day that's why the 4 ❤
11/02/2016
It's a great light clean floral scent. My only complaint is, it does not last all day.
10/25/2016
nice clean scent
10/12/2016
Was not for me. A bit heavy . I can't even describe the smell. It has a hint of citrus.
10/12/2016
I like it!! Very clean, light scent.
10/11/2016
Wasn't quite what I expected. Definitely not a scent I would wear. Heavy with a faint smell of orange.
10/07/2016
Loved this one...perfect!
10/07/2016
I had high hopes for this as I really like all of the key notes that are listed. To me, this smells too floral and powdery for my liking. It may just be how it smells on me, but the scent in the bottle didn't overly thrill me either. I like some of Moschino's other scents so will keep checking those out instead!
10/01/2016
Great light smell, not to hard.
09/30/2016
Very clean. Love it.
09/29/2016
I want to own a bigger bottle.
09/21/2016
I do not know what it was but I did not like this one as much as I did the first one I tried.😔😔
09/06/2016
too floral for me
09/05/2016
I really like this fragrance it is light and flirty without the powdery finish you often get with a light scent.
09/01/2016
Fun, Fresh scent that I will definitely wear on daily basis.
09/01/2016
It has a really nice clean smell! Love it!
09/01/2016
Just got it in today. So far I think it smells amazing on me!!! But we will see once my husband gets home.
09/01/2016
Love this scent! Such a clean fragrance. I get compliments on it daily!
09/01/2016
Nice and fresh. Reminds me of a scent... can't put my finger on it thow???
08/30/2016
This scent is EVERYTHING!!! I love the crisp, fresh smell!!
08/26/2016
Hey Ladies, This perfume smells amazing ! light, fresh and long lasting ! Love it ! I'm very satisfied , totally recommend it !
08/23/2016
I absolutely loved this perfume! It was the perfect scent that I was wanting. It reminds me of my fave perfume which is Lacoste Pour Femme in the beige box. I love soft light floral scents and this oned definitely had it all.
08/19/2016
This is probably my favorite scent I have gotten so far from Scentbird. It is light, fresh, and airy (just as the name implies). It has a very clean smell to it, almost like fresh laundry but more girly! Definitely a great perfume for office and every day wear.
08/08/2016
love how this smells.
08/02/2016
I love the soft and floral smell of this perfume. I will be buying the full size bottle :)
07/30/2016
Nice and Freash
07/30/2016
Not a big fan of this sent
07/29/2016
This is a really good smell that is long lasting
07/26/2016
If clouds had a scent this would definitely be it. It's a sweet, light and clean all at once and lasts a good while!
07/02/2016
It's a beautiful, clean fragrance. But it doesn't last long, unfortunately.
07/01/2016
This frangrance smells so good . Nice and light .
06/01/2016
Ugh! I only wore this scent once, dropped and broke the bottle it came in while I was transferring it to the old spray bottle holder. I remembered liking it but other than that my review is pretty limited.
05/23/2016
I LOVE the smell; but, it really doesn't last that long, I sprayed it in the morning before I left for work and it was really faded by lunch time.
04/28/2016
The scent is NOT strong at all and wears off within the first hour. I sprayed it on my wrist and within 30 mins couldn't smell it anymore. The next day I sprayed it on in the morning before work and by the time I got to work I couldn't smell it anymore. It's the first one I received from scent bird. I disliked it so much I almost cancelled the subscription. I ended up giving it to my daughter. It's not eau de parfum. It's eau de toilette which is like a body mist but the scent DOES NOT last long. I probably won't even get anymore perfumes from Moschino. First and last fragrance I try from them.
04/12/2016
Love this scent. Its light and fresh!
03/22/2016
I really love this new fragrance. I always use I Love Love by Moschino and get rave compliments. This is a new addition to my perfume tray.
02/18/2016
This is so me! I love how the scent is fresh and not too loud. I can wear it to work and not cause anyone headaches. A new fav for sure!
01/24/2016
Fresh and amazing
10/30/2015
It's a nice scent. It made me think of my grandmother.
10/05/2015
Smells awesome
09/04/2015
i smell a strong scent of alcohol whenever i spray it