Moschino
Cheap and Chic Hippy Fizz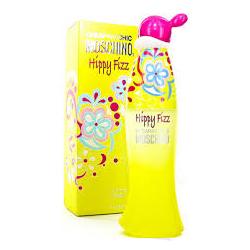 Get a 30-day supply of Cheap and Chic Hippy Fizz
for
$
14.95
Notify me once this scent is available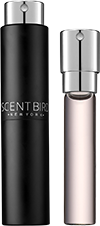 0.27 oz subscription

0.27 oz a la carte
Share and earn free perfume
Notes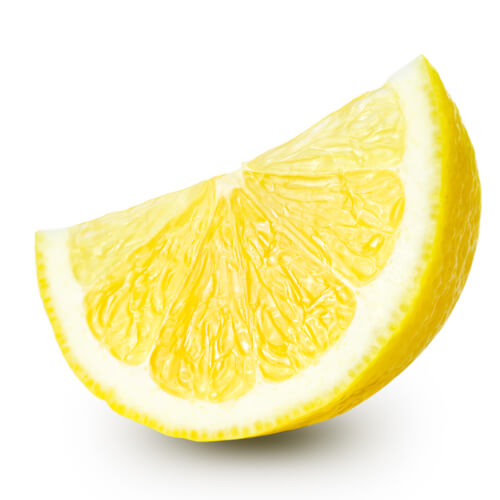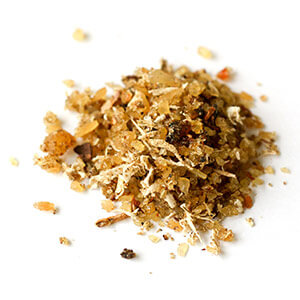 Description
Introduced in 2008 by Moschino, Moschino Cheap & Chic Happy Fizz is a casual feminine fragrance that will provide you with the confidence boost you need to tackle new challenges. This fragrance combines subtle base notes of cedarwood, osmanthus and moss with light floral tones of lemon, lotus flower and Parma violet. Whether you're heading into the office or out for a night of fun with your friends, this scent will smell lovely.
You may also like
Cheap and Chic Hippy Fizz by Moschino Reviews
08/22/2017
I liked it. Not my fav but I'd wear it sometimes. The smell fades fast tho
08/15/2017
This scent is a little too strong and flowery for me. It seems like it is mellowing out (I sprayed it a couple hours ago). Now it smells more like what I assume an older woman would wear. All around, this is not the scent for me :/
08/15/2017
It smells great I love Moshino but it doesnt last long
08/15/2017
Very nice summery fragrance. Smells similar to lots of other perfumes, but I still like it a lot.
08/10/2017
I like this scent it's very light with a hint of floral. Doesn't seem like it will last long though
08/08/2017
I love this fragrance! It is not to heavy and smells of a fresh bouquet of flowers.
08/05/2017
Meh. Kind of like bug spray with a hint of patchouli?
08/05/2017
Really like this scent! It's airy and clean and sweet without being too childish.
08/03/2017
To be honest didn't care for this to much. When you spray it its kind of more on the elderly lady side. At least reminds me of something my nana would wear. But then when it is on me it takes on more of a subtle smell. In my opinion it's ok if you like the floral smell. I'm not a fan of that but I have gotten compliments already
08/03/2017
It was recommended because I was looking for a Escada Hippie which is the best perfume ever it was kind of close to it good for the summertime
08/02/2017
I loved this perfume! I totally forgot that I had picked it out so when I received it I was confused. The smell is warm and sexy but not overpowering.
08/02/2017
Definitely enjoyed this scent! It does remind one a bit of the "classic girly perfume" but that's not always a bad thing. Girly, light, floral. Perfect everyday perfume for the summer.
07/31/2017
I find this a really light scent and doesn't stick around long at all on me. It is fresh and summer and everything you think it would be, but just isn't that great.
07/27/2017
Love this smell! A fun not overly powerful but lasts a long time! Perfect for summer!
07/26/2017
Bright and fun!
07/24/2017
Just got this and sprayed myself once and I love it!
07/21/2017
I wasn't sure about the smell when I first tried it... seemed a bit strong compared to my last months scent. However after a week I was in love! Strong but not unpleasant! I wear it to the office daily now!
07/17/2017
I loved this perfume! The citrus tones are amazing!
07/11/2017
It's nice, but not amazing. As others said, you can smell the citrus and floral really good. Nothing particularly describable either way. It's a good clean smell.
07/11/2017
I liked this scent but not a favorite. You def smell the citrus and floral first and just the slightest undertone of musk. I would prob wear this to workout because it smells clean and lets face it you need that when your sweaty
07/08/2017
I love the scent, so soft and gentle.
07/08/2017
Nice soft feminine scent; yet, strong enough to last throughout day.
07/04/2017
Love this!! Very light and summery! A nice citrusy scent, but not too much. Not too sweet either. Perfection :)
07/04/2017
It's ok not a fan of the citrus.
07/04/2017
I loved this scent. Last month I got cheap and chic which was a classic but this one is even better. The smell lasts for hours but it isn't too strong where you get a headache. Highly recommend.
06/24/2017
I love this!!! Got this one totally random and is a def. fav.!!!
06/24/2017
New favorite for sure.
06/23/2017
I get so many compliments when I wear this. It's one of my new favorites.
06/22/2017
I love the smell I get a lot of complement on it. And it last long even if I can't smell it everyone else can.
06/16/2017
It was fine but smelled a little old lady-ie
06/14/2017
I really liked this scent!!
06/13/2017
This is a nice scent but smells noting like the description. It doesn't seem to last as long as my other fragrances. It is nice but I would not purchase it again.
06/05/2017
I like the smell of this one and it lasted a long time
06/05/2017
I love this scent. The only thing I would change is how long it lasts.
06/02/2017
I liked this fragrance
06/02/2017
It's a great summer scent, light and modern flowery. It makes you feel pretty. I wish it lasted a little longer but nice overall.
06/02/2017
Its fun and light but can also be used for an evening scent.
05/31/2017
So very pleasant! Makes you happy throughout the day! I've received nothing but compliments!
05/31/2017
Really like this perfume. It smells like happy :) I just wish it lasted longer.
05/30/2017
Light and clean smelling
05/28/2017
Lovely perfume. Not too heavy, not too light. The undertones are great, and the main note isn't overpowered and stands out.
05/26/2017
Omg! I get sooooo many compliments on this perfume!! This is definitely going back into my que.
05/18/2017
Happy and fun and floral.
05/18/2017
smells sweet and floral - but I don't feel like it is a strong as everyone says - might just be me - good fresh scent - G
05/06/2017
I absolutely love the scent received so many compliments from both men and women.
05/05/2017
I really like this scent but I always like all my scents. Keep them coming!
05/04/2017
Nice floral scent
05/03/2017
I love the smell!
05/03/2017
Very floral and quite strong
05/03/2017
Too strong. Gave me a headache.
04/29/2017
Did not care for this scent. It was way too strong of a scent, reminded me of a grandma perfume
03/07/2017
Not my style, too foo foo flowery
03/07/2017
I haven't got my perfume
03/06/2017
A lovely spring fragrance.
03/06/2017
This has a beautiful, fresh scent, love it!
03/06/2017
I'd like to add that this smells a bit like Bright Crystal by Versace, except Bright Crystal smells more sexy and sophisticated (in the LEAST of old-lady-type ways, I promise).
03/06/2017
Not bad... clean and very sweetly floral. It's fun, but it smells a little like it's name... "cheap". I would guess this was someone's good-smelling body spray, not a designer perfume. That's not a deal-breaker, though... it still smells nice! Won't be buying more, but I'm also not disappointed.
03/06/2017
I absolutely love this scent!!! It's flirty and fun. It has just the right amount of floral scent to it.
03/05/2017
A wonderful scent of our birdies. It was SO wonderful to get the fizz and have such a wonderful get it. I'd love to get them again when I use it all! Thank you!
03/05/2017
Nice and fresh
03/05/2017
Nice light scent.
03/05/2017
Amazing. Light, airy, fresh and clean. Lasts all day.
03/05/2017
Lovely scent. I like it! 😊
03/05/2017
Still not really me
03/04/2017
Nice happy scent, I feel like I could wear this everyday.
03/02/2017
Light fragrance with a nice scent.
02/19/2017
I like this scent. It's a bit overwhelming when I first spray it, but then it drifts off to a nice scent. Not what I was originally expecting.
02/17/2017
I like it, but I don't love it. It remind of cologne, it has a hint of masculinity to it. I don't reallly get the strong sense of citrus.
02/05/2017
Really liked this scent... Not enough to by full size though. Like other reviews, it smells fun, young, and very pleasant. My friends liked it also so you really can't go wrong trying this one. It's not overpowering and is a scent just about everyone would like.
02/05/2017
My latest fragrance! I'm more of a musky scent gal, but I like this perky fragrance for daytime lately. I love trying high end fragrances for less than $16 a month!
02/04/2017
Fun, bright and not overwhelming at all. Makes me feel happy.
02/04/2017
smells so good. love it, i get so many compliments
02/03/2017
I liked this scent. Kind of youthful. Wore with casual wear
02/03/2017
love love love this!
02/03/2017
Very heavy floral scent, doesn't last long but smells wonder
02/03/2017
It's alright but not really what I expected. Thought it was going to be more fruity smelling and was disappointed. I wouldn't order it again.
01/31/2017
Smells nice but doesn't last very long
01/31/2017
Feminine yet not too light. I love this one!
01/28/2017
Not nearly as fruity or sweet as I expected. Smells ok if you're a fan of florals, but not great. Wore it a handful of times before giving it to a friend.
01/06/2017
one of my faves of all time
01/04/2017
Love it, and it's the real deal ladies! No knock offs here!
01/03/2017
I really like it!!!
01/01/2017
Love it! I love all moschino scents. I tend to mean towards floral sweet fresh scents and this is perfect!
01/01/2017
Very Refreshing, not overwhelming.
01/01/2017
In love with this perfume!!! it's not to overwhelming of a scent.
01/01/2017
Smells great, but doesn't last long.
01/01/2017
I looooove this scent.
01/01/2017
It's different, not terrible.
12/30/2016
Smells older; like an old lady at church with bad perfume on.
12/29/2016
Not really for me
12/28/2016
This is a very nice scent. Definately one I would buy. I'm not usually one to go for a musky scent but this one is blended just right to be a top notch winner.
12/27/2016
Another score! I love the citrus blended with the musk!! Perfect!
12/15/2016
Love the scent! It's like a slight flowery powdery scent, but sweet at the same time. I know it doesn't seem to last long, but that's probably the effect of rebottling the original scent. I may buy a full bottle in the near future.
12/13/2016
It smells good but not for my body chemistry
12/08/2016
This stuff is heavennn! I love it sooo much. Reminds me of Rue 21's Sungari perfume. Smells amazing, lasta for hours. I'll for sure be getting more ❤❤❤
12/04/2016
At first I liked this sent but within a couple minutes there was a chemical smell that was not all that pleasant. It very well could be a chemical reaction with my body chemistry, but whatever the case may be, this is definitely not a sent for me.
12/03/2016
Not what I expected. I expected a lighter scent. It was too strong for me.
12/03/2016
Fizzy!! Made me feel happy!!
12/02/2016
Scent is very nice
12/02/2016
Not my favorite, but a decent smell.
12/02/2016
Not my scent. Light and fruity which I normally go for but not this one.
12/02/2016
It does not smell good at all.
12/02/2016
Stayed on well. But not long lasting
12/02/2016
i love the smell
12/02/2016
Not a bad scent. But, it's too manly for my taste.
12/01/2016
Love the fresh and clean vibe
11/30/2016
I love the citrus notes in this fragrance.
11/22/2016
I like it. Sweet smelling. Very girly scent
11/19/2016
When I found out is sells at Walmart I was very disappointed. When I think of hippie I think of earthy tones not Popsicl es . Overall it smells good just not for me .
11/19/2016
Very fruity, very strong. A good summer scent for a young girl. When I found that it sells at Walmart, I was disappointed. When I see "hippie", I think of patchouli and earthy smells, not cotton candy. Overall it does smell good, it's just not me.
11/08/2016
I was not impressed by this fragrance.
11/07/2016
Didn't like this at all... smells cheap, which is ironic considering the name!
11/04/2016
It's a nice smell, but just a little to strong. I'd like it more if the scent was lighter
11/03/2016
Too young smelling, like it was meant for a teenager
11/03/2016
Nice fragrance. Very strong. Just not me though.
11/02/2016
Really basic, nothing too special. Smells clean and fresh but not sexy.
11/02/2016
I liked it for everyday use. Wasn't too strong for me. I would buy this one again!
11/01/2016
I LOVE, LOVE, LOVE this frangrance as a fresh, everyday option.
11/01/2016
I love this scent!!! It's fun and flirty!! Great for anytime of the day!!
11/01/2016
I like the top notes but the end is a bit to powdery for me. Maybe it's the musk I don't love about it.
11/01/2016
A little too strong for me. I would enjoy a more subtle scent.
11/01/2016
This has been my "go to" sent! I love the sweet, subtle smell. It is one of my favorites!
10/29/2016
I love the sweet smell it offers and it a lasting type of fragrance which I love cause some fragrances don't last long which is a sign of being cheap. This is definitely not a cheap fragrance and I would recommend anyone to try it out.
10/26/2016
It smelled kind of cheap.
10/18/2016
Really like this scent!
10/14/2016
I loved it at first but then it turned to a really flowery smell that burned my nose.
10/05/2016
Nice smell of citrus fruit.
10/04/2016
meh, not what I thought it would e, kinda has an old lady smell to it.
09/30/2016
I love this perfume! It is light and very feminine. I may have to add it back to my que soon because I love it that much.
09/30/2016
Not a bad scent, but not impressive either. A good day scent.
09/30/2016
LIght fresh and fruity I love it
09/30/2016
I received a lot of compliments on this. It's a nice, light smell that's great for daytime wear.
09/29/2016
Stronger scent than my favorite Moschino scent: I Love Love. It's nice but maybe too strong for my taste. I would say this is a nice nighttime scent. Long-lasting, for sure!
09/27/2016
Smells a bit fruity while still being sophisticated--it doesn't make me feel like a kid or anything by any means. I really like this one
09/13/2016
My roommate says it smells like an old woman in the bottle but smells nice on my skin.
09/09/2016
I wrote a review when I received it, and at first, I loved the smell, but the more I smell it the less I like it. It is more a smell for a mature woman.
09/08/2016
It smells as good as the bottle in the picture looks! This was my favorite perfume for summer!
09/05/2016
I REALLY REALLY LOVE THIS SCENT. 💕💜💕 I WOULD DEFINITELY RECOMMEND THIS FOR A HAPPY, ENERGETIC AND POSITIVE SMELL.💗
09/03/2016
Light, clean, airy, citrusy. Did not last very long on me
09/02/2016
DID NOT LIKE IT!!!!
09/01/2016
Reminds me of Coca-Cola. Why the hell would I want to smell like soda? This feels too young for me.
09/01/2016
Smells good but it doesn't last long, I wouldn't buy or pick this cologne again.
08/31/2016
Nice smelling, husband really liked it. I'm not totally sold, but it's nice. I'm 32 professional woman for reference.
08/30/2016
This was a nice scent but not what I expected
08/30/2016
Fun, Flirty and fresh.......very appealing
08/29/2016
I wanted a light, everyday scent with floral notes that weren't overbearing, and that's exactly what I got. It's clean, it's light, it smells wonderful. It's not a special occasion fragrance, but it's great for everyday.
08/29/2016
I love love love this! Its light and airy, giving a clean fresh scent. Its perfect for work or for work out or just anytime. People around me love it!
08/28/2016
I love this so much, it's the perfect fruity and floral balance and smells adult, but not old!
08/28/2016
I love this scent!! I cant get enough of it!
08/26/2016
Much too floral of a scent for me.. Gave me a headache :(
08/23/2016
This perfume did not smell good on me. I loved it in the bottle but once I put it on it was no good... 😖
08/20/2016
A light perfume, flirty floral with a hint of citrus. I normally do not like florals but this one smells great. It actually makes me happy which is funny because the name has happy in it. It is a great spring/summer scent, but I could wear this one year around.
08/06/2016
Love this !!! It's fun and flirty and sexy!
08/04/2016
Very strong but good for summer
08/04/2016
White musk, smells like cheap hairspray.
08/03/2016
I liked this a lot. Its a fun fragrance.
08/03/2016
Did not like this
08/03/2016
Sent didn't last long and didn't mesh well with my body chemistry
08/02/2016
I absolutely love this. It's bright and playful.
08/02/2016
This is a really fun fragrance. It's more floral and less fruity than I expected. I'm glad I tried it, but I may not get it again.
08/01/2016
Love this cent it is fresh and citrus .
08/01/2016
Smells wonderful
07/31/2016
I love this! Would have never tried it otherwise.
07/30/2016
I'm kind of on the fence about this one. When I first sprayed it, it kind if smelled like a men's cologne then the scent changed to a lighter fragrance. It does smell light and happy and a little fizzy but I'm not sure this is the right scent for me.
07/30/2016
It was awesome
07/29/2016
Not my fave scent- strong floral scent and florals are not for me
07/04/2016
I absolutely love this perfume it smells so good! A Very light and citrus smell!
07/02/2016
The top notes are somewhat interesting but it soon fades away into a generic woody floral. Not bad, but not my favorite
07/02/2016
It smells sweet, but not too sweet. It's just right. I wish it stayed on my skin longer, though.
07/02/2016
Love this scent. Fruity yet spicy. Very fresh and perfect for summer
07/02/2016
Love the stuff... Every time I wear it people come up and as me what I'm wearing.
07/01/2016
I like it fun flirty scent great for summer
06/22/2016
The scent was just "ok". No real wow factor for me and I agree with the majority of the other reviewers, not much staying power. It smelled very strong at first and I even felt like I was tasting it about 30 minutes after I applied it, but within an hour it had dissipated into a faint almost candy-like smell.
06/14/2016
For Spring/Summer this is a nice fresh, slightly fruity scent. I find that it doesn't last all day on me. But having it in a handy scentbird case makes it easy to take along and reapply.
06/04/2016
Absolutely amazing! One of my new favorites.
06/03/2016
I like it its a soft flower smell I wouldn't wear it everyday but I will use it once in a while.
06/03/2016
Love this perfume will purchase again
06/03/2016
I really enjoyed this sent because I don't like powerful flowery sents. I received so many compliments and would recommend this to others.
06/01/2016
Nice spicy sent. Reminiscent of Versace Yellow Diamond. Love the name, too.
05/13/2016
The scent did not last very long
05/13/2016
This is the perfect scent for spring! Light and clean/citrusy. I get constant compliments. I am so happy I chose this!
05/11/2016
Great summer scent
05/08/2016
Very light scent! Compliments all daily activities; work, school, dinner. It's a very pleasant fragrance and my favorite so far.
05/05/2016
Not to strong but not really a soft scent, can be a every day scent
05/02/2016
I have not received it yet.
04/27/2016
It's a little strong....but it pairs well with bath and body works love and shine.
04/25/2016
Not my favorite scent
04/06/2016
I like it. Very similar to Elizabeth arden green tea
12/30/2015
Not a fan. Didn't smell bad but just not my preference
11/18/2015
Very floral but not in a bad way. I liked this one, put me in a good mood with the lovely smell.
11/15/2015
I really like this perfume. It is a nice elegant scent for the Fall season. I would consider purchasing a full sized bottle of this.
06/25/2015
"This smells like so many other perfumes out there, that this was boring to me. I was hoping for something a little more funky with the name, but it wasn't. It smells nice, but it's so similar to so many others out there."