Moschino
Cheap and Chic Hippy Fizz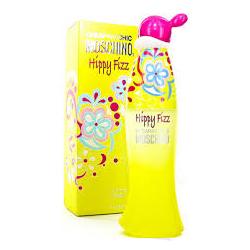 Get a 30-day supply of Cheap and Chic Hippy Fizz
for
$
14.95
Notify me once this scent is available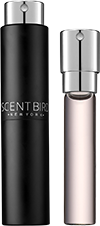 0.27 oz subscription

0.27 oz a la carte
Share and earn free perfume
Notes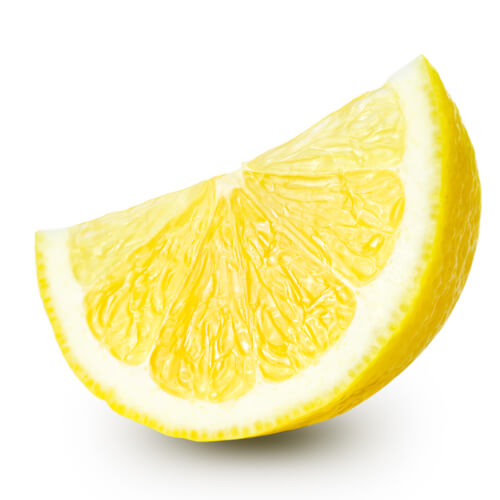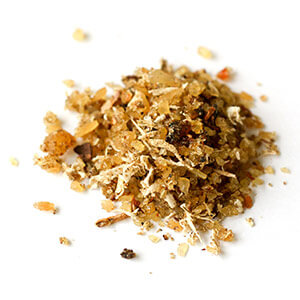 Description
Introduced in 2008 by Moschino, Moschino Cheap & Chic Happy Fizz is a casual feminine fragrance that will provide you with the confidence boost you need to tackle new challenges. This fragrance combines subtle base notes of cedarwood, osmanthus and moss with light floral tones of lemon, lotus flower and Parma violet. Whether you're heading into the office or out for a night of fun with your friends, this scent will smell lovely.
You may also like
Cheap and Chic Hippy Fizz by Moschino Reviews
10/18/2016
Really like this scent!
10/14/2016
I loved it at first but then it turned to a really flowery smell that burned my nose.
10/05/2016
Nice smell of citrus fruit.
10/04/2016
meh, not what I thought it would e, kinda has an old lady smell to it.
09/30/2016
I love this perfume! It is light and very feminine. I may have to add it back to my que soon because I love it that much.
09/30/2016
Not a bad scent, but not impressive either. A good day scent.
09/30/2016
LIght fresh and fruity I love it
09/30/2016
I received a lot of compliments on this. It's a nice, light smell that's great for daytime wear.
09/29/2016
Stronger scent than my favorite Moschino scent: I Love Love. It's nice but maybe too strong for my taste. I would say this is a nice nighttime scent. Long-lasting, for sure!
09/27/2016
Smells a bit fruity while still being sophisticated--it doesn't make me feel like a kid or anything by any means. I really like this one
09/13/2016
My roommate says it smells like an old woman in the bottle but smells nice on my skin.
09/09/2016
I wrote a review when I received it, and at first, I loved the smell, but the more I smell it the less I like it. It is more a smell for a mature woman.
09/08/2016
It smells as good as the bottle in the picture looks! This was my favorite perfume for summer!
09/05/2016
I REALLY REALLY LOVE THIS SCENT. 💕💜💕 I WOULD DEFINITELY RECOMMEND THIS FOR A HAPPY, ENERGETIC AND POSITIVE SMELL.💗
09/03/2016
Light, clean, airy, citrusy. Did not last very long on me
09/02/2016
DID NOT LIKE IT!!!!
09/01/2016
Reminds me of Coca-Cola. Why the hell would I want to smell like soda? This feels too young for me.
09/01/2016
Smells good but it doesn't last long, I wouldn't buy or pick this cologne again.
08/31/2016
Nice smelling, husband really liked it. I'm not totally sold, but it's nice. I'm 32 professional woman for reference.
08/30/2016
This was a nice scent but not what I expected
08/30/2016
Fun, Flirty and fresh.......very appealing
08/29/2016
I wanted a light, everyday scent with floral notes that weren't overbearing, and that's exactly what I got. It's clean, it's light, it smells wonderful. It's not a special occasion fragrance, but it's great for everyday.
08/29/2016
I love love love this! Its light and airy, giving a clean fresh scent. Its perfect for work or for work out or just anytime. People around me love it!
08/28/2016
I love this so much, it's the perfect fruity and floral balance and smells adult, but not old!
08/28/2016
I love this scent!! I cant get enough of it!
08/26/2016
Much too floral of a scent for me.. Gave me a headache :(
08/23/2016
This perfume did not smell good on me. I loved it in the bottle but once I put it on it was no good... 😖
08/20/2016
A light perfume, flirty floral with a hint of citrus. I normally do not like florals but this one smells great. It actually makes me happy which is funny because the name has happy in it. It is a great spring/summer scent, but I could wear this one year around.
08/06/2016
Love this !!! It's fun and flirty and sexy!
08/04/2016
Very strong but good for summer
08/04/2016
White musk, smells like cheap hairspray.
08/03/2016
I liked this a lot. Its a fun fragrance.
08/03/2016
Did not like this
08/03/2016
Sent didn't last long and didn't mesh well with my body chemistry
08/02/2016
I absolutely love this. It's bright and playful.
08/02/2016
This is a really fun fragrance. It's more floral and less fruity than I expected. I'm glad I tried it, but I may not get it again.
08/01/2016
Love this cent it is fresh and citrus .
08/01/2016
Smells wonderful
07/31/2016
I love this! Would have never tried it otherwise.
07/30/2016
I'm kind of on the fence about this one. When I first sprayed it, it kind if smelled like a men's cologne then the scent changed to a lighter fragrance. It does smell light and happy and a little fizzy but I'm not sure this is the right scent for me.
07/30/2016
It was awesome
07/29/2016
Not my fave scent- strong floral scent and florals are not for me
07/04/2016
I absolutely love this perfume it smells so good! A Very light and citrus smell!
07/02/2016
The top notes are somewhat interesting but it soon fades away into a generic woody floral. Not bad, but not my favorite
07/02/2016
It smells sweet, but not too sweet. It's just right. I wish it stayed on my skin longer, though.
07/02/2016
Love this scent. Fruity yet spicy. Very fresh and perfect for summer
07/02/2016
Love the stuff... Every time I wear it people come up and as me what I'm wearing.
07/01/2016
I like it fun flirty scent great for summer
06/22/2016
The scent was just "ok". No real wow factor for me and I agree with the majority of the other reviewers, not much staying power. It smelled very strong at first and I even felt like I was tasting it about 30 minutes after I applied it, but within an hour it had dissipated into a faint almost candy-like smell.
06/14/2016
For Spring/Summer this is a nice fresh, slightly fruity scent. I find that it doesn't last all day on me. But having it in a handy scentbird case makes it easy to take along and reapply.
06/04/2016
Absolutely amazing! One of my new favorites.
06/03/2016
I like it its a soft flower smell I wouldn't wear it everyday but I will use it once in a while.
06/03/2016
Love this perfume will purchase again
06/03/2016
I really enjoyed this sent because I don't like powerful flowery sents. I received so many compliments and would recommend this to others.
06/01/2016
Nice spicy sent. Reminiscent of Versace Yellow Diamond. Love the name, too.
05/13/2016
The scent did not last very long
05/13/2016
This is the perfect scent for spring! Light and clean/citrusy. I get constant compliments. I am so happy I chose this!
05/11/2016
Great summer scent
05/08/2016
Very light scent! Compliments all daily activities; work, school, dinner. It's a very pleasant fragrance and my favorite so far.
05/05/2016
Not to strong but not really a soft scent, can be a every day scent
05/02/2016
I have not received it yet.
04/27/2016
It's a little strong....but it pairs well with bath and body works love and shine.
04/25/2016
Not my favorite scent
04/06/2016
I like it. Very similar to Elizabeth arden green tea
12/30/2015
Not a fan. Didn't smell bad but just not my preference
11/18/2015
Very floral but not in a bad way. I liked this one, put me in a good mood with the lovely smell.
11/15/2015
I really like this perfume. It is a nice elegant scent for the Fall season. I would consider purchasing a full sized bottle of this.
06/25/2015
"This smells like so many other perfumes out there, that this was boring to me. I was hoping for something a little more funky with the name, but it wasn't. It smells nice, but it's so similar to so many others out there."