Montale
Soleil de Capri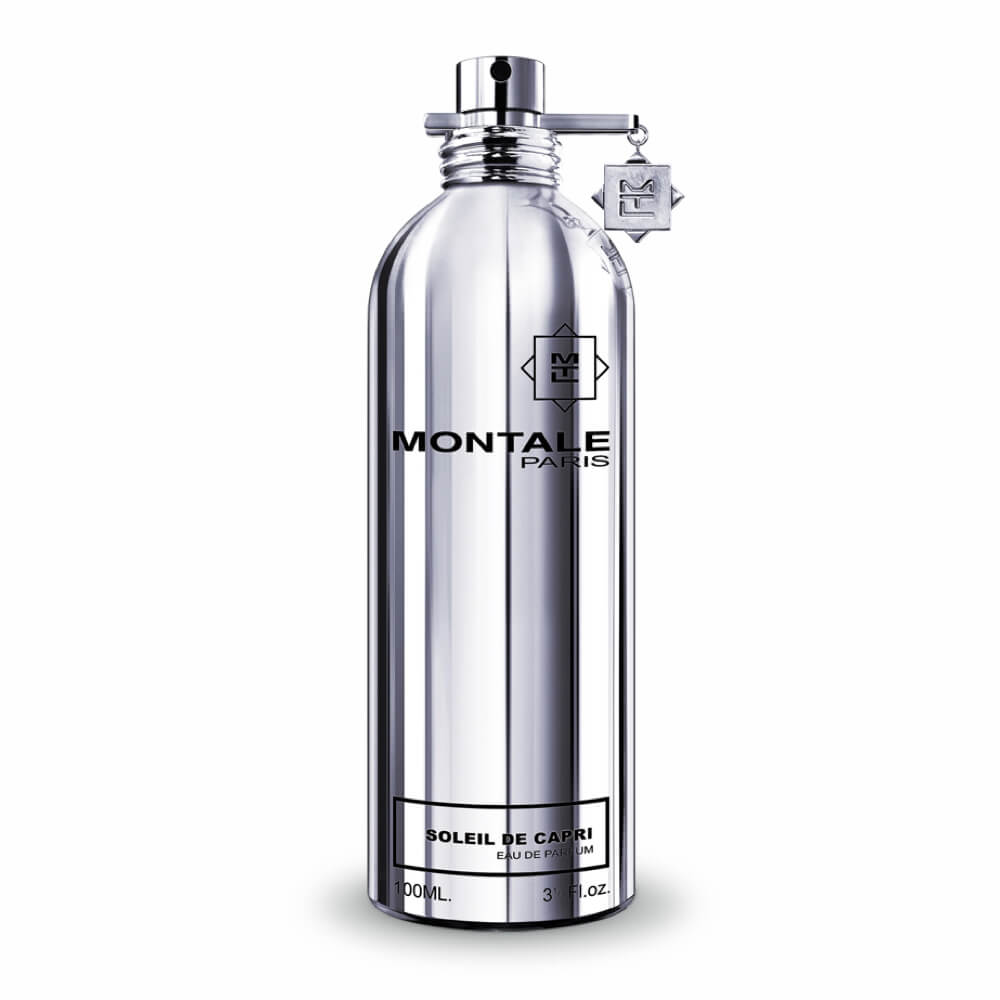 Get a 30-day supply of Soleil de Capri
for
$
14.95
Notify me once this scent is available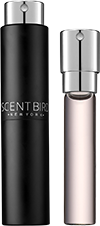 0.27 oz subscription

0.27 oz a la carte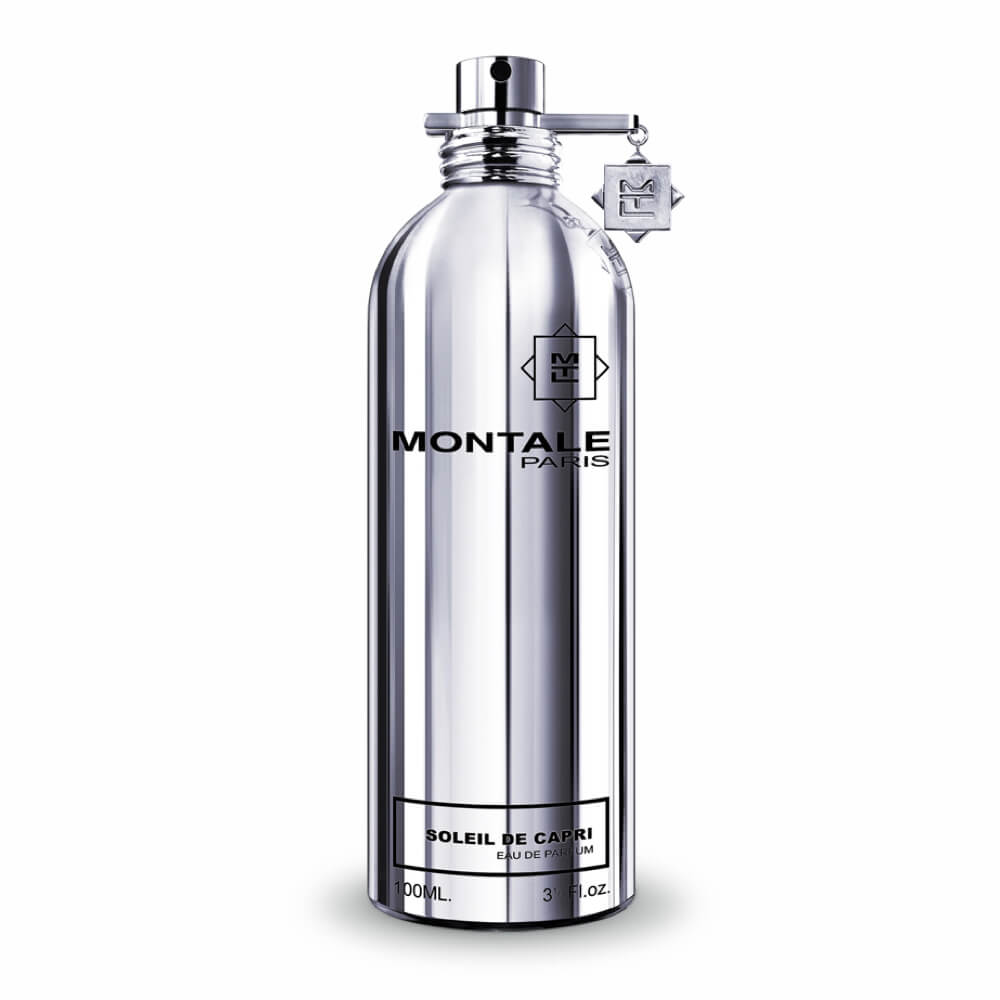 1.7 oz bottle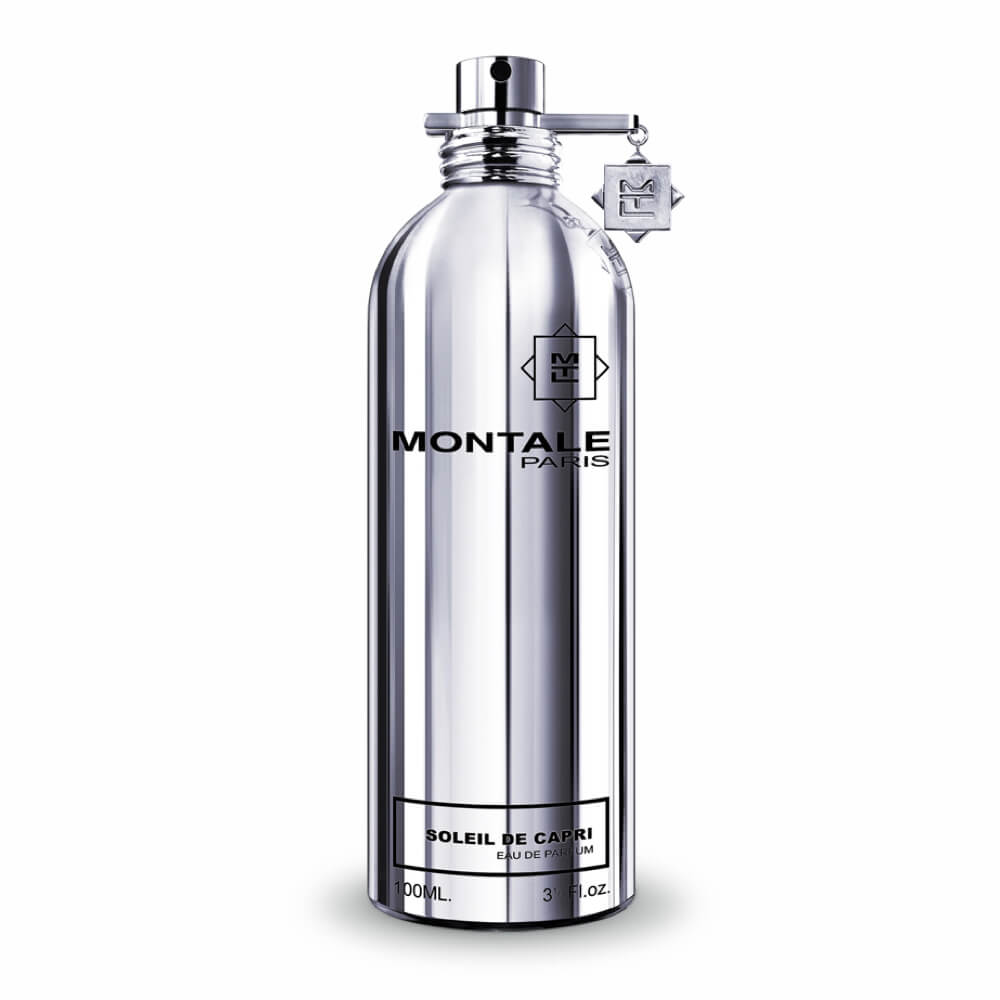 3.4 oz bottle
Share and earn free perfume
Notes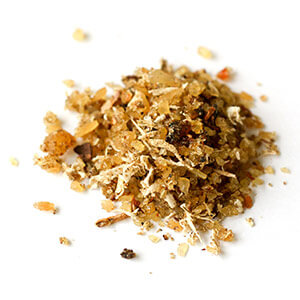 Description
An invigorating harmony of Citrus fruits from Italy, Grapefruit and Kumqat built around a heart of White Flowers on a base of White Musk and Mediterranean Spices.
You may also like
Soleil de Capri description
If you're a candy freak like we are here at Scentbird, you are sure to have your favorite kind: some people are chocoholics, others like sour gummies, and some are slaves to chewing gum. Montale's Soleil de Capri is the ultimate perfume for those people – imagine a fragrance that smells like your absolute favorite chewing gum, one bursting with delicious fruit, and it doesn't lose its flavor until hours and hours later.
Soleil de Capri starts out with a mouth-watering blast of grapefruit, kumquat and citrus all tumbled together over a bouquet of white flower accords in the heart. There's almost an Orange Julius thing happening with this perfume that is distractingly addictive and totally fun to wear. Soleil de Capri is a simple, energizing scent that has no other motive than put you in a Really Good Mood, really fast. It's bright sunshine, juicy citrus, and fluffy white flowers with every sniff of your wrist – an invisible talisman against Bad Days that lasts for a long, long time.
Read more
Soleil de Capri by Montale Reviews
09/18/2017
When I first got the product. I really was impressed. Also the more I use this cologne, the more I want to buy it. Highly recommend!!
09/06/2017
I am not as impressed with this fragrance as I thought I would be. The opening scent is okay, but sort of 'perfumy' and it reminds me of something my mother would have worn. After the dry down, it's fairly nice, but it doesn't last as long as I'd like.
09/06/2017
I like this much better than expected, very citracy in oriental sences with less sweeteness of riped fruits. It will brings a image of youth rather than ferment and matured.
09/05/2017
This is a very strong scent at first then mellow to a nice bold aroma that lasts much longer then I expected.
09/02/2017
The fragrance is nice, simple and smooth. It has a nice, long linger that stays with you.
08/26/2017
One spray last all day smells good I mix it with Carolina Good Girl
08/25/2017
I enjoyed this particular perfume, but its nothing really special. It smells almost identical to D&G Light Blue. While there is nothing wrong with that, I was wearing it over 13 years ago. Its very aquatic and citrus. I got many compliments wearing the perfume after the initial spray and about 10min after, the perfume vanished. It just didn't have the longevity Light Blue had/has.
08/25/2017
I really liked this one but I was told more than once that it smells like Stetson Black. I didn't agree with them but that is the response. I enjoy it none the less. There wasn't quiet the citrusy tones I was expecting but still a good crisp scent
08/23/2017
I was expecting more citrus than what is present. Not exactly one of my favorites but not bad either.
08/20/2017
Some of the Montale fragrances have felt very masculine to me, or just too heavy for my taste. This one, however, made me smile from the first spray and that smile lasts as long as the scent does! I tend to stop smelling it after an hour or so, until I move a certain way and then the scent wafts up to my nose and makes me smile again. Fruit at first, spices following closely after, and sunshine all the way. Love this one.
08/19/2017
I'm sorry, but I just don't get much of anything specific in this fragrance. I was excited for the citrus notes for summer, but this just is the most nondescript, forgettable fragrance I've ever tried. Oh, and it has virtually no staying power.
08/17/2017
Oh. My. Word. This here is my favorite fragrance. And I've received compliments out of the wazoo for this. I'm DEFINITELY buying the full size.
08/10/2017
Smells great but definitely not a vacation or summer fragrance. I would only wear this in late fall/winter. The white flowers and musk of this perfume stand out the most. I only smell the citrus when I spray and never again.
08/07/2017
Definitely smells like Dolce and Gabbana Light Blue. Not horrible, just not exactly my taste.
08/07/2017
I love this fragrance!! It not only smells great on me but it smells great on my boys. Definitely a unisex fragrance. The notes remind me of a walk in New Orleans. Very historic, very old-world. Notes of patchouli are the first things that stick out to me. I know they rate this as a summer scent but for me it's more a winter or fall scent. Either way my favorite scent so far!!
08/05/2017
Very faint smell, powdery, but I love it because of that. It will be one I use when I go out to get a bit dirtier. Don't forget the citrusy flavor!
08/05/2017
It really lasts all day. Really smells good.
08/05/2017
Scent last all day I like it
08/05/2017
To masculine , I will be gifting this to my son ! The scent may smell good on him but it gave me a huge headache !
08/02/2017
I absolutely loved it. It wasn't extremely masculine or feminine. It just smelled fresh!
07/29/2017
I didn't care for this perfume. It is powdery and too mature for my taste. Reminds me of an older lady's Sunday church perfume.
07/29/2017
This was an ok smell. Not too keen on it.
07/28/2017
I was disappointed with this scent. I like light, citrusy scents, and this smelled more powdery and like old lady perfume. I can't understand why it says it has all these citrus tones - I didn't smell any of that.
07/26/2017
This is a very masculine fragrance, it was definitely too strong for me. I did not like it at all, it smells more like cologne than perfume.
07/25/2017
It has more of a Woodsy smell, with a hint of citrus.
07/08/2017
A nice Citrusy smell and long lasting. One spray would do fine
07/03/2017
It took a few wears for this scent to grow on me. I cannot say exactly what it was that made me unsure. Now I enjoy the scent. It is a nice office or evening scent.
07/01/2017
It was waaaay to heavy, doesn't evoke summertime at all.
06/30/2017
Very nice scent and long lasting, a little more flowery than I am used to but all in all a fresh summery scent, would certainly recommend
06/30/2017
Not a favorite
06/29/2017
I love this perfume! This is my first perfume from scentbird and I'm already looking into buying more! I smell the citrus that leads to the whiteflower and evens out the sweet floral, but it's the spicy musk at the end that takes the scent over the top for me. It starts out sweet and tart but ends up sexy. The scent lasts a long time on me too which I like.
06/27/2017
I did not like this at all, it has some sparkling citrus top notes but a very unpleasant basenote that I can only describe as sulphurous. It just ruined it for me. It wears all day and didn't come off until I washed it off. The smell i didn't care for was not from my chemistry by the way, i smelled it as soon as I spritzed it.
06/27/2017
Great daily wear. Its subtle but hangs around
06/20/2017
Smells nice. Good daily wear. Got some compliments at the office about it.
06/05/2017
Great scent for EITHER gender. It has a good amount of sweetness, but I feel it's also evened out by the freshness of the citrus notes. It is a long lasting, quality scent- I notice it lasts me almost all day, likewise I find that one spritz is enough to satisfy. While some might be turned off by the sweetness, as a guy it didn't bother me a bit. Would highly recommend! Great summertime scent!
06/04/2017
The smell was okay. Not a huge fan. Will not be purchasing it.
06/03/2017
I love this scent. And long lasting.
06/02/2017
I have to say I didn't really care for this fragrance. I thought it was too feminine​ for a unisex scent. When I first put it on I really don't care for it but it does mellow out in time and turns more from a floral to a heavier citrus.. But even then I think it's too sweet.
06/02/2017
Its a great nighttime scent
06/01/2017
Smells great and longevity is so so. Much better than i anticipated. I love the Montale line, and this is very unisex. Give it a try!
06/01/2017
I didn't care for this one at all. Reminds me of lemonade old timey bar hand soap. I read the word candy in the description and thought it would be sweet but it's just not. Lasts long on me though.
05/24/2017
Nice scent. Going out to lunch kind of scent
05/09/2017
Good scent, not to strong and doesn't last very long.
05/05/2017
I don't like it. too much
05/04/2017
Not a pleasant smell
05/03/2017
I love this fragrance! It is definitely unisex and a beautiful, almost grassy floral. It smells like sunshine and the outdoors. It always lifts my spirits when I put it on, so I wear it just about every day!
05/01/2017
Good scent, not strong, but not weak, doesn't last long, but smells great while it's there.
04/29/2017
Has a smell that reminds me of soap
04/29/2017
LOVE this scent! It's a perfect combination of an earthy, cedar aroma mixed with citrus. It's perfect for a Palm Springs trip or a Summery, workout cologne. Will definitely be investing in a full-size bottle!
04/27/2017
I am very surprised that I love this!! I normally stay away from anything that includes musk but this is light and just a little woodsy but in a good way. Smells like spring in the forest! Love it.
03/09/2017
As someone who loves citrus notes, this perfume was the perfect first scent.
03/08/2017
It's a nice scent but a little too masculine for me. I would have preferred more more citrus and a little less musk. Unfortunately, it just did not work with my chemistry.
03/05/2017
Soft, green, citrus and super light wood. Fantastic fragrance for daytime. Light enough for the office, but lasting. Unique. Love that no one else wears it and the folks who pay attention to aroma ask what it is - with envy.
03/05/2017
It smells great is nice n soft it will not give u a headache when u smell it the only thing that is wrong with it is that the smell wears off to soon so u have to reapply it all over again other than that it's great.
03/05/2017
Smells good not a lot of compliments on it.
03/03/2017
This is a wonderful fresh green scent that is perfect for this time of year.
02/24/2017
This has a nice sweet spice to it. It's kind of exotic and mature but not in an elderly way. As soon as I put it on, my husband smelled it and commented that there was something to this scent. I like it now and in a few days I think I'm going to love it.
02/19/2017
I really like this scent. I think it might be my new favorite
02/07/2017
This is the best one yet. It smells great with a soft but dominate fragrance.
02/05/2017
It smelled a lot like a men's Cologne. I didn't care for it.
02/04/2017
It smelled good.
02/04/2017
Very smooth... citrusy... Like a fruit! But nice! Grown man style! Worth a try!
01/18/2017
Wow. Such a smooth beachy fragrance. Light and citrusy and flirty... Unlike anything I've every smelled before...lasting power is decent....about 9 hours on me.
01/13/2017
It has a soft cedarwood scent . Unisex fragrance . Smells great on woman as well as men. Touche
01/04/2017
Love this smell. Very light. Like it the longer it stays on the skin.
01/04/2017
This is ok. Again scentbird misrepresents the actual smell of the fragrance meaning it is anything but fruity. All in all it's a decent at best cologne
01/04/2017
I love montale scents but not this one :(
01/04/2017
Its nice and reminds me of walking through macy's during christmas.
01/02/2017
I love the different layers...
01/01/2017
Absolutely loved it.
12/31/2016
It smells great!
12/31/2016
Citrus is not my cup of tea but it was nice.
12/30/2016
Woody and spicy..
12/30/2016
Reminds me of the 80's. And not in a good way.
12/28/2016
Pretty let down.description clearly suggest fruity light smell and it's quite the opposite.in fact it's one of the worst smelling musk ive ever ised
12/21/2016
This is really sweet, a little too sweet. The first burst is like an orange juice blast, then dries to a petroleum-ish, baby powder scent. I really wanted to like it. This is not a pleasant finish. Didn't last long which might be a good thing. I'm taking a break from the citrus/fruity scents and trying Hugo Boss-The Scent next month.
12/03/2016
Absolutely love this perfume.
12/02/2016
Is refreshing, clean, similar to Dolce Gabbana Light Blue.
12/02/2016
Horrible. Smells like and old lady. No citrus scent.
12/02/2016
I love this scent!
12/02/2016
The scent is not very strong, doesn't last long at all. Can hardly tell I have anything on.
11/29/2016
Nice citrus aroma with a softer lingering note
11/22/2016
Yas! A tad sweet, a bit spicy, citrusy, refreshing, and intriguing, I am really feeling this scent! I could see myself using this more in the spring and summer since it seems like a lighter scent. It reminds me of that just out of the shower smell, so fresh and so clean!
11/21/2016
Does not smell like citrus at all. It smells like an old ladies bathroom. This is one for the trash. YUCK
11/17/2016
This scent is citrusy/smoky. At first it reminds me of Dolce and Gabbana Light Blue but as it settles in it gets that smoky woodsy fragrance. Goes on feminine but then it turns a tad masculine which I love.
11/17/2016
I found this to be a very classic, warm weather scent. Look forward to more scents available on Scentbird from Montale!
11/12/2016
This perfume is average to me. It first comes off with a very soapy almost Pinesol smell, but it mellows out to something better once it's had a chance to react with your body chemistry. I liked this better on my boyfriend as opposed to myself. I think of it as a more masculine scent. I would recommend Clinque's Happy instead of this scent for women looking for an everyday citrus scent.
11/06/2016
I'm on the fence with this fragrance. Initially I was not a fan, but it mellows and the citrus rises and improves the scent to my liking
11/03/2016
It's not my favorite but it smells great!
11/02/2016
It smells nice, but not my style. Too much spice scent for my taste.
11/01/2016
Smells like baby powder, or a talcum based powder. Not something I'd want to wear.
11/01/2016
Nice fragrance, but not as much projection as any of my other MONTALE fragrances. If you like a softer (not feminine) fragrance that smells really clean up close this is great.
10/31/2016
Picked this from the men's area, looked it up online and it was labeled as unisex, it has s very feminine scent. Maybe have a unisex section for those kinds of fragrances. I absolutely didn't like this one.
10/29/2016
I love is perfume! It's very everyday and has a floral yet spicy smell
10/29/2016
Fresh and bright....a little sweet...but not overly so....Good fragrance outside.
10/27/2016
nothing much to say, just another Montale scent
10/27/2016
I do not like the smell when I first put it on but after a little time it starts to mellow out.
10/11/2016
Smells like lotion. Not my favorite.
10/11/2016
Never got my Sept. Subscription and customer service never answered me.
10/04/2016
Great smelling cologne, multi-ocassion scent that I want to wear all the time!
10/04/2016
Great smell that goes with formal wear
10/04/2016
It's a solid gym cologne but does smell a lot like a lotion or scented fruity soap.
10/04/2016
Smells like lotion
10/03/2016
This is a beautiful light scent. Immediately you can smell the citrus and freshness. The musk smell comes at the end. Great for everyday clean fresh smell.
10/02/2016
Love the fragrance but it does wear down very quickly, although the leftover scent is much lighter, it is still a great scent.
10/01/2016
I wouldn't know. I never got it and your customer service has yet to respond.
10/01/2016
I didn't care for it and I can't tell you exactly why. It has kinda of a soft scent to it that I like but there was just something about it that felt off.
09/26/2016
This spray goes on light, but a little goes a long way. When it first goes on, it has a citrus, sweet, clean smell. After awhile it goes to more of a "clean beach" smell as my wife says. Really enjoy this for the office and after the gym.
09/24/2016
This reminds me of fresh morning air. Its a very clean scent that wakes up your senses.
09/20/2016
can I just say that all of the Montale scents smell pretty much alike cheap and esy
09/07/2016
I really enjoyed this perfume. Very summery smell in my opinion, reminded me a lot of D&G light blue
09/02/2016
Nice scent, but not as great as the other Montale scents
09/02/2016
Kind of not my style, however, through out the day, the scent improves.
09/01/2016
This is just my opinion but I was expecting a lot more..Smells like something you could buy at any target store , if your expecting something with its own DNA where you can tell what brand it is keep looking because this anit it
09/01/2016
Very light and fresh, love it!
08/31/2016
A little too loud for my taste. However, it did wear for a long time.
08/31/2016
I really enjoyed this fragrance but the bottle wasn't sealed properly and I had to enjoy most of it from the packaging. :-(
08/30/2016
This is a clean fresh and crisp scent, I got a lot of compliments at work with this, its a keeper didn't last the whole day though. Not strong projection which I don't mine that could just be my chemistry.
08/30/2016
I love the way it smells, definitely a clean smell
08/23/2016
Soleil de Capri smells like freshly squeezed orange juice along with some white florals to me. Rather simple and inoffensive but the florals do add a touch of sophistication. It smells very 'cool' and refreshing as well, perfect for the high summer heat.
08/21/2016
Smells great, a very uplifting warm weather scent. Love the citrus!
08/18/2016
Wasn't as crazy about it as I expected to be. It didn't wear as "unisex" on my skin. I experienced a fun, strong green grassy note for a few moments which soon disappeared on my skin, leaving... not much at all, sadly.
08/13/2016
This is one of my favorites! It smelled great and i could spray me and my man at the same time!
08/06/2016
This has an herb-like scent on top of the citrus. It definitely smells Mediterranean. I wish it were more feminine or more coastal scented... Overall not horrible, but not my fave.
08/05/2016
Love shopping on scentbird
08/04/2016
Very refreshing, mildly masculine scent.
08/01/2016
Love this scent. Citrus but earthy - totally unique! Great for summer. Does fade after 5 hours.
07/31/2016
Very nice clean floral smell to it
07/31/2016
Lovely fragrance each note complements one another. I like this fragrance.
07/31/2016
Fresh clean and citrus scent. Its natural and fresh. Definitely reminds me of a more grapefruit scented Dolce Light Blue. I would consider buying this as a summer scent. Definitely a day cologne.
07/30/2016
This is a great summer scent. I usually prefer spicy warm scents but that this fragrance was great.
07/30/2016
Fresh clean and citrus scent. I notice it to be more of a ginger, mint, and grapefruit scent. I can understand how some say it may smell medicinal. Its natural and fresh. Definitely reminds me of a more grapefruit scented Dolce Light Blue and essential oils. I would consider buying this as a summer scent.
07/29/2016
I really like this scent, its soft yet gives you a nice clean fresh smell that is pretty long lasting.
07/19/2016
Very citrusy! Doesn't smell much like a cologne but more of a nice body spray. Definitely for the summer or the day time.
07/11/2016
I will admit the first time I wore it out, I wasnt head over heels in love with it. After my 2nd or 3rd time wearing and it clicked. I get complements on it everytime I wear it now. I will be adding this one to my collection for sure. Strong scent of grapefuit, and a clean scent. Good for the summertime vibe
07/06/2016
Very fresh with citrus finish, doesn't last long. Great for light casual wear no real impact or wow factor. People with allergies may be sensitive to aroma.
07/05/2016
Too strong nice but not me
07/05/2016
I did not care for this scent at all. It smells very medicinal. I found the description did not match the product.
07/05/2016
A very fresh scent.
07/03/2016
I really like this scent. It's lite and refreshing. I wish that the scent would last through out the day.
07/01/2016
This is a decent fragrance, light but with good longevity. Very natural citrus smell, but also too feminine for a man in my opinion. Would smell good on a woman though!
07/01/2016
It smelled like an old lady. Very disappointing for my first scent.
07/01/2016
smells very nice, but not what i was expecting.
07/01/2016
Very light,clean,and fruity smell. I like this!
07/01/2016
It smells like an old lady. For my very first scent, it was disappointing.
07/01/2016
I need the bottle!!! It lingers not strongly but absolutely love the spice notes!!
06/29/2016
Wow!! This is really good, long lasting and perfect for everyday use!! So glad I tried this
06/24/2016
This is my favorite scent that I've received. Unique and smells like summer.
06/23/2016
Really love this perfume. Strong, long lasting and unique.
06/14/2016
The top notes remind me of furniture polish or Lysol. A lot! The middle is better and more floral, the dry down is very good. Light, crisp and pleasant. Longevity is average, 4-6 hrs. And projection is fair, 2ft. Sillage is almost non existent. I give it a B-
06/08/2016
I wasnt a fan. To lemony
06/05/2016
Nice, but unremarkable.
06/03/2016
Gorgeous juice!
05/31/2016
Like it ) So fresh!
05/29/2016
It's a more masculine scent
05/24/2016
I have fallen in ❤ with this scent!!! The second I put it on I felt like I was a million bucks lol....this is for sure being bought full size
05/08/2016
absolutely love this scent, such a sexy, and sophisticated scent. definitely buying it!
05/04/2016
I love this, as I do all Montale scents I've tried so far. My only complaint is it does not have great staying power. It's a beautiful scent though.
05/03/2016
I looooove this scent. I have only been wearing it for a few days but it is perfect for the upcoming summer. It is a very pretty and fresh scent and I think it is my new obsession!
04/25/2016
This smells incredible! It starts off very citrus-heavy, then dries down to a citrusy musk with hints of aquatic florals. The best way I could describe this is like it's the love child of Light Blue, Un Jardin Sur le Nil, and Atelier Orange Sanguine. Definitely unique and perfect for summer.
04/06/2016
Great scent very fresh
04/05/2016
The smell is amazing. I had to buy the actual bottle.
04/04/2016
Love it but not unique enough.
04/03/2016
I thought the fragrance was more feminine, but the more I wore it, the more I really enjoyed it. The scent was initially strong for me but settles nicely throughout the day. I have received a lot of compliments on this scent.
03/31/2016
Nice woodsy type of masculine scent.
03/30/2016
Although not unpleasant, this fragrance hosts more of an industrial scent than anything close to citrusy. Floral layers emerge after settling, which is quite nice... and it always remain subtle. I will definitely check out a bottle at a perfumery to note any differences in containers.
03/29/2016
Not my favorite scent smells old fashioned and basic.
03/29/2016
It has a great fresh and grassy smell. But it does not last. As soon as I leave the house it's gone.
03/29/2016
Very light on me,smells exactly like Dolce &Cabana light blue. Scent didn't last long at all
03/23/2016
I love this perfume. It's light and fruity and lasts all day.
03/20/2016
This one is nice. On me it is strong cedar and herbs, then dries to a soft white musk. I didn't get much floral or citrus. I prefer Light Blue or I Love Love for summer.
03/17/2016
I chose this fragrance based on reviews and boy was i wrong. Unfortunately this fragrance does not last very long i would say max 1 hour. However if you enjoy grapefruit and citrus notes than this unisex perfume is right for you.
03/07/2016
Multiple compliments on this one.
03/06/2016
Men's cologne meets middle school locker room. Absolutely horrid scent. The bottle leaked and is now on the reusable container. Really bad first experience with scentbird.
03/06/2016
Very crisp and summery scent.
03/03/2016
Beautiful smell!
02/29/2016
liked the scent a lot.
02/29/2016
Lovely scent! Not too fruity, not too musky. Very flattering.
01/12/2016
This smells like a better version of Light Blue, only the lemons are substituted by grapefruits. This is super wearable and light for a Montale scent and I am absolutely loving how it opens up on skin. Lasts very long despite being a citrusy fragrance. Must try if you are looking for a crowd pleasure but something not everyone wears.