Montale
Roses Musk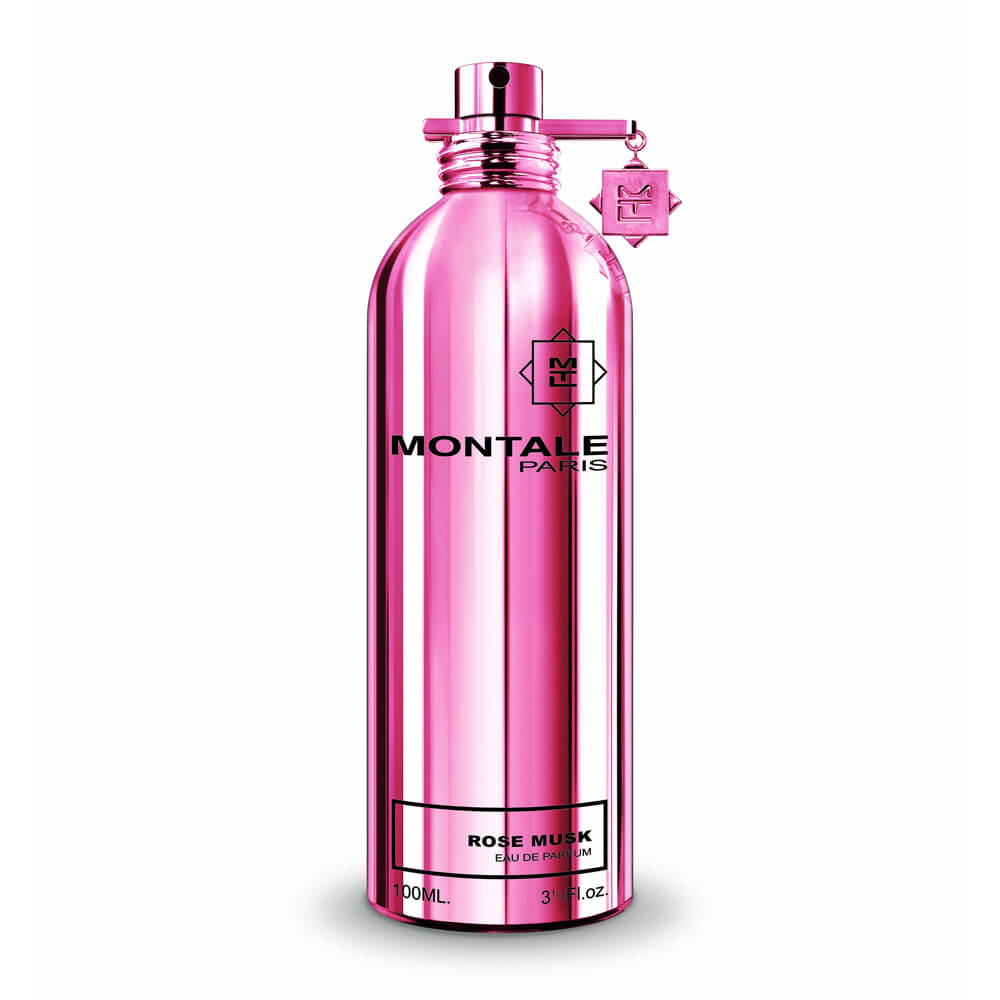 Get a 30-day supply of Roses Musk
for
$
14.95
Notify me once this scent is available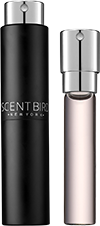 0.27 oz subscription

0.27 oz a la carte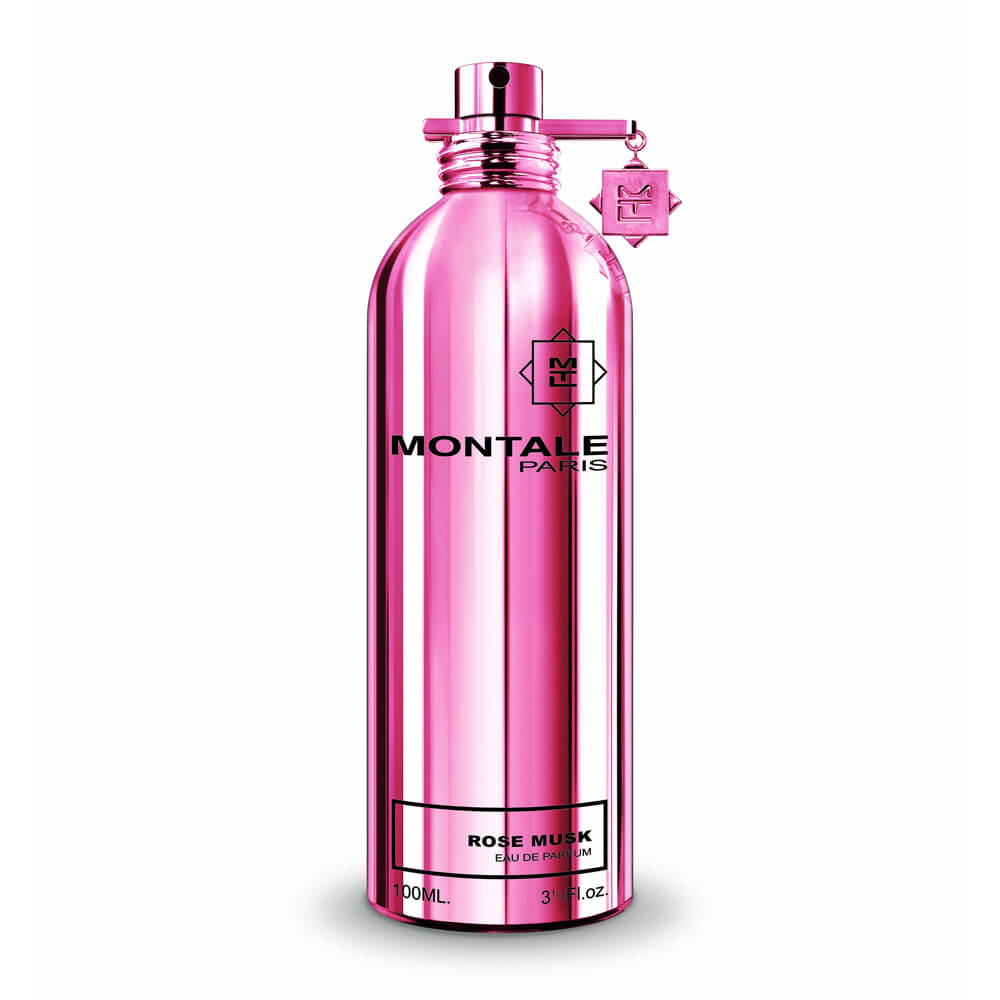 1.7 oz bottle
Share and earn free perfume
Notes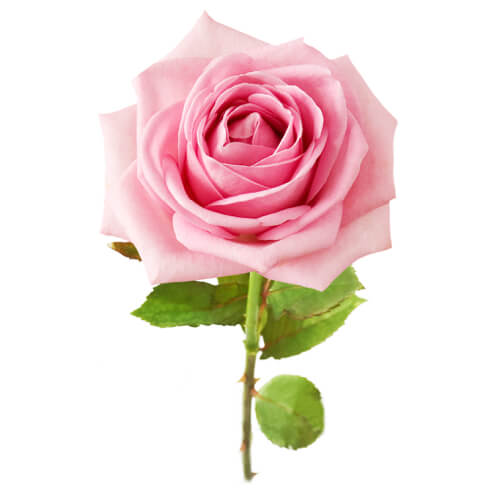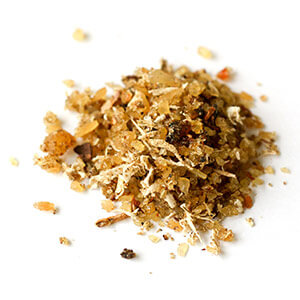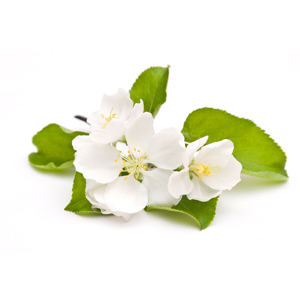 Description
The most pure Roses delicately harmonised by the precious Musk, underlined with a touch of Amber and Jasmine, for an elegant sparkling sillage.
You may also like
Roses Musk description
The house of Montale has one of the most wearable trios of rose perfumes you can find anywhere – Crystal Flowers (roses and lilies), Intense Café (candied roses and coffee), and Roses Musk (rose, jasmine and musk). Each one of these scents highlights the delicate nature of a rose in bloom in different ways: Crystal Flowers showcases the soft petals and green stems of a perfectly-arranged floral bouquet, while Intense Café ramps up the rose and coffee notes for an emotional, caffeinated rush of floral aromas.
Roses Musk is a minimal perfume that allows rose to shine the brightest of these three perfumes – it's only accompaniment is a firm spine of bright, fizzy musk and a sheer layer of jasmine for the rose to rest upon. The rose note in Roses Musk is captivating, but subtle, allowing the structure of the scent to say as much as the notes themselves. It's a scent that's ideally matched with a look that can pick up on its minimal approach – an outfit with neutral colors and a bespoke-tailored cut will help announce this fragrance wonderfully.
Read more
Roses Musk by Montale Reviews
11/12/2017
I can smell the roses in this scent but I usually think of rose perfumes as flowery and sultry. This scent was a very "warm" rose scent that was unpleasant in my opinion. It kind of made me think of a rose perfume mixed with a more masculine cologne. I'm not a fan, definitely not what I was hoping for. It does last well though.
11/09/2017
Love this fragrance! although the rose note is not one of my most favorites, I really love this fragrance! it's addictive and makes me smell it again and again... already received a full size. :)
11/03/2017
Didn't like the scent at all
11/03/2017
This is an amazing perfume for those who loves flowers. I rally enjoying it.
11/02/2017
This was my first perume I received. I didn't like it. But it smells GREAT!!! I have received so many many many complements. I love it!!!
11/02/2017
They're not lying, it's definitely a heavy rose scent. A bit pungent for my taste
10/30/2017
This is really nice- floral, but not overly sweet smelling. Still mysterious.
10/30/2017
LOVE this scent! I had never tried it, but based on it's description had a feeling I'd like it. I typically stay away from jasmine as it's very strong on me, but this has just a hint of it. I highly recommend trying this fragrance.
10/24/2017
Beer and Roses. That's what I'm getting over and over.
10/17/2017
Like the rose scent a lot
10/13/2017
Hands down my favorite fragrance. The musk isn't overpowering to the roses. I get SO many compliments. I have reordered it several times. It is my go to. If you love the smell of a bouquet of roses, this is for you. It's refreshing, crisp, Sweet. Best ever!!!! Is there a higher rating than 5? 1,000,000,000,000+ loves ❤❤❤❤❤❤❤❤❤❤❤❤❤❤❤❤❤❤❤❤❤❤❤❤❤❤❤❤❤❤❤❤❤❤❤❤❤❤❤❤❤❤❤❤❤❤❤❤❤❤❤❤❤❤❤❤
10/12/2017
One of my new favs!!! I never would had tried it, but it was in my gift set I bought myself... The fragrance last a long time very elegant.
10/03/2017
It has a floral scent. It smells like the lighter scent of dark purple do you ever smelt dark purple is very nice very light and settled I like it.
10/02/2017
I am not a fan of this scent at all! It is way too flowery smelling!
09/27/2017
The rose smell is very strong not a big fan of it
09/27/2017
This perfume is good if you like the smell of roses. Very strong rose smell.
09/26/2017
This perfume is now my favorite! Love the sensual rose scent. I don't think it's old lady scented. It's elegant and ladylike. I get lots of compliments when I wear it and it last all day. Definitely will buy a full size bottle.
09/25/2017
OMG, love this!!! I want to buy a full size. It is really lovely and I get lots of compliments on it when I wear it.
09/11/2017
I am in love with this beautiful scent! I love the smell of roses & this definitely bottles that scent. It's very floral and one spray goes along way. It stays on for hours and most scents fade quickly on me. Def a favorite of mine so far! Thanks Scentbird....
08/27/2017
Loved this sent
08/18/2017
Smells delightful!!!
08/12/2017
I was excited to get this. I love the scent of roses but it needs to be straight up Rose if possible. I love some musk scents as well. I have a jamocha musk scent that I love that's been long discontinued. I tried this but these two scents combined is not very good on me. The Rose and musk are so strong together. It never fades on me. After several attempts of washing it off with alcohol AND soap & water, it was still there. It's a very nice scent but not on me. I guess my search continues.
08/05/2017
I love the smell of roses
08/04/2017
I llove this fragrance!! I have received so many compliments!!
08/02/2017
I had never heard of this scent or company, but I just love it. Anyone who likes roses, this is your scent!
08/02/2017
Simply love! Such a wonderful fragrance for summer. The smell of roses and jasmine which happen to be my favorite other then vanilla for the summer.
08/01/2017
It has a subtle, floral and girly smell, which is suitable for office/daily use. This is not my style, but definitely received a lot of compliments from friends and family!
07/29/2017
Very strong and headache with nausea immediately after applying this one. I think it smells exactly like deep purple. Doesn't smell anything like roses or musk.
07/27/2017
It's amazing how Rose and musk notes can create such wildly different fragrances between different designers. I LOVE Rose scents, and I particularly love rose and musk scents. My favorites include Chloé by Chloé, Roses de Chloé, Chloé Rose Edition, Stella by Stell McCartney, Nirvana White by Elizabeth & James, and Miss Charming by Juliette Has a Gun. Somehow everyone's interpretation is wildly unique, and Montale's Roses Musk is a worthy competitor with those other special perfumes. It's a bit greener than most, and less powdery, so if you don't like powdery scents, you might like this. However, there is something unpleasant in the drydown after-scent, at least for me; the part that you continue to breathe after the first impression of the first whiff. It's a bit chemical-like, or plastic. I've tried wearing a Concrete & Canvas's perfume primer to keep my chemistry from affecting the scent, but it hasn't really helped. I have to mention that this is a great VALUE! Roses Musk is a very pricey perfume I wouldn't be able to buy by the bottle, so having access to it through Scentbird is terrific. I will always buy another vial when I run out. Though ultimately I don't find this scent as romantic and charming as its rosey-musky relatives, it's still a beautiful fragrance I'm happy to have.
07/22/2017
Smells like someone's grandmother
07/19/2017
I really wanted to love this. It has a wonderful rose and musk smell to it and its really lovely, except....there is an almost medicinal undertone to it that makes it kind of strange. Also, it is REALLY strong. I use one spritz in the air about a foot ahead of me, then wait and walk into it, but it still lingers all day and into the next day.
07/18/2017
I love this scent. it says on all day . IT smells so fresh.
07/16/2017
This is the rose that blooms at night! The soft floral scent combined with musk is definitely sexy, perfect for day or night.
07/14/2017
It's not a perfume I'd normally go for, but the warm, musky smell mixed with just the right amount of rose keeps me going back for more!
07/12/2017
This was is my very first sent with Secentbird and I have never heard of this brand before and I am in love. I absolutely love this. Very strong hints of rose and Jasmine. This is fresh and clean smelling. I feel like I am running through a field of roses while wearing this scent.
07/12/2017
This was is my very first sent with Secentbird and I have never heard of this brand before and I am in love. I absolutely love this. Very strong hints of rose and Jasmine. This is fresh and clean smelling. I feel like I am running through a field of roses while wearing this scent.
07/07/2017
I was expecting this to smell like roses, but in my opinion, it smells more like bug spray.
06/30/2017
As a rose enthusiast, I had high hopes but it was so strong (and not in a pleasant way) I had a headache within a few hours, I couldn't wait to get through the work day to shower it away. Every time I got a whiff of it I felt very self-conscious and hoped it wasn't bothering my coworkers as much as myself.
06/30/2017
Loved it. Great for a date night.
06/29/2017
Awful lingering scent!
06/23/2017
Wow this isn't like any other perfume I've ever tried. This smells like roses with an exotic twist. This sprays out slightly oily and its strong! Often the rose notes in perfumes fade quickly, but not this one. I looked this brand up and I read, that this house uses high percentages of natural ingredients and oils in their fragrances. If you love a rose fragrance thats strong enough to slap you in the face this is for you. Amazing!
06/12/2017
Loveeeee it !!! It's a scent I can't describe but you definitely going to have ppl ask you "Excuse me but what do u have On "??? Compliments all day at work !!! 👍🏻🙌🏻
06/10/2017
I don't like it
06/04/2017
Reminds me of old English roses. Super sweet smelling and I absolutely love it. The scent stays with you too!
06/04/2017
Beautiful balance of flowers and a little bit of spice.
06/04/2017
Very nice. Has a slight alcohol smell at first then goes away. Not over powering.
06/04/2017
I enjoyed this fragrance. I love the scent of roses and mixed with musk gave it a deeper scent that stayed with me a long time.
06/04/2017
I really love anything rose scented. This goes on with a beautiful burst of roses but dries down over time and has a menthol scent to me. I wondered why i kept smelling menthol and it was me.
06/04/2017
If you love the scent of roses, this is the one! Smells so good!
06/04/2017
I didn't like this at all. Cloying, heavy, choking. Nothing fresh airy or green about this rose. Intensely strong, instant migraine.
06/04/2017
I love the smell of roses and musk if its soft and subtle. This was quite strong and over powering. Very easy to spray to much. With this perfume its best to spray the air and then walk through it. Its just to powerful on the skin.
06/03/2017
Not a fan of this scent way to strong
06/03/2017
I absolutely loved this fragrance. It was the perfect scent of roses and freshness. Everywhere I went, people kept complimenting me. I will definitely do this one again!
06/02/2017
LOVE LOVE LOVE
05/31/2017
If you love the smell of roses get this one!! It smells great! It last a few hours.I will be buying this!!
05/31/2017
This is a very classy scent, it definitely smells like Roses and Musk, I love it!!!
05/22/2017
I feel like this perfume has too much musk and not enough roses. It's not a strong floral scent. It is a strong scent, however. I was unable to wear 4 sprays of it without having trouble breathing. If you wear less sprays, however, it can be a decent scent. I've noticed it smells better on me on different days I wear it. A lot better. I guess it plays off your body chemistry a lot.
05/22/2017
Not really smelling rose, maybe a little, pretty strong, this is more of a night time perfume for me.
05/19/2017
I like it, smells like fresh roses
05/04/2017
It smells okay very strong scent. Would not buy this in large bottle.
05/03/2017
Not good, gave me a headache.
04/29/2017
Literally my favorite perfume of all time . One spray lasts all day and it is so elegant yes rustic
03/09/2017
I'm not a fan of rose smells but I gave it to me friend and she loves it
03/06/2017
I LOVE this scent!!! I subscribed to Scentbird because of this scent. A friend's daughter was wearing this scent and it smelled so good on her she let me try it. It smells different on different people. I can't wear a lot of perfumes because they tend to give me a headache but not this one. It's not overpowering and it lasts all day.
03/06/2017
I'd love to rate this but I never received it. Instead, I received something that smelled worse than bugspray and made me cough. Last month I received nothing at all, but was still charged. I've emailed but no one ever redponds. If I don't hear back, then I'm reporting the charge as fraudulent. Btw, only try Maiday if you want to ward off bugs... and humans.
03/05/2017
It's strong! Fresh rose and jasmine, not much musk on me. Crisp and heady!
03/05/2017
To strong for my taste
03/05/2017
A little strong otherwise a ice perfume
03/05/2017
An absolute dream, like sleeping on a bed of roses with just the hint of musk. Two of my favorite fragrances joined for clean crisp scent.
03/05/2017
Love this scent ❤️
03/03/2017
LOVE LOVE LOVE this scent!
03/02/2017
I never received this. In fact I received nothing but was charged.
02/05/2017
Love this perfume! Smells amazing! One of my new favorites!
02/04/2017
Love! Always get compliments.
02/04/2017
I expect something floral and beautiful and instead it's some kind of suffocating alcohol worth chemicals inside. I was coughing all day since I spayed it on my wrists and smelled it. Had to throw it out the same day.
02/03/2017
Nice fragrance just not for me
02/02/2017
I adore this scent. I like that it smells like roses. However, I was hoping for a nice rose scent. This ends up smelling like Flowerbomb to me. Sadly, Flowerbomb is not one of my favorite scents!
02/02/2017
I absolutely LOVE this scent!!!
02/01/2017
I sprayed it once on my neck and didn't smell it at first, it slowly grew just strong enough and, I have to say I am impressed. My first scent bird and most defiantly not my last. The hint of musk was the most appealing and the rose was not overpowering. All in all I loved it!
01/23/2017
This rose scent is AMAZING and so fresh and clean smelling, def one I will keep in rotation and buy more of!
01/04/2017
I LOVE this!! I can't wait to get the Coffee sample though.
01/04/2017
Omg this is a hit with me and others who have been around me while I'm wearing it...
01/03/2017
lovely like an old damask rose
01/03/2017
Love it my favorite so far
01/02/2017
I love it!!! The scent stays on all day
12/31/2016
Don't like it it's stopped working after a 2 minute the
12/31/2016
I wish it smelled more like roses it smells more of a dirty musk
12/30/2016
So strong! One quirt for sure. I actually gagged on the 2nd quirt. Not terrible just very overpowering.
12/25/2016
I love this perfume so much. OMG. one sniff and i was done. It has a rich vanilla smell with a hint of woodsie-esk feel lol if that makes sense. I would recommend if you like strong scents and good mix of vanilla and just yumminess
12/11/2016
Smelled it ones and decided it's not for me...
12/10/2016
Guess I found out I really don't like rose based perfumes. Reminded me of little old lady
12/07/2016
This is the most actual-rose-scented perfume I've ever tried. It smells divine and I feel like a floral princess when I wear it. Probably my new #1 scent. DIVINE!
12/02/2016
Light and clean it love it...
12/02/2016
I am completely and utterly in love with this fragrance!!!! It literally smells like a fresh bouquet of roses with some citrus musk undertones. I HIGHLY recommend this if you are a floral scent lover.
12/02/2016
I love rose and musk scents. This version, however, was awful. It was a combination of artificial rose, dirty musk and powdery hairspray. Just no.
12/02/2016
Sorry complements on this perfume.Love it plan on buying full size.
12/02/2016
Love the smell of this light fragrance. I have received a lot of complaints.
12/02/2016
Not super floral. Feminine and light.
12/01/2016
I love musk and I love roses so I was intrigued by the combination. I do like how this smells on me and it is very long lasting. But on me at least, it smells just like a hair color or perhaps the conditioner that came with it that I used years ago. Clairol maybe? In any case, it is very long lasting and pretty scent but I will only wear it at home as I would be paranoid that someone would think I just colored my hair if I wore this out in public.
11/28/2016
Didn't care for it
11/21/2016
LOVE IT!! I love the roses smell!!
11/04/2016
I was first introduced to Montale with Intense Cafe, which I absolutely love. The good and the not so good about Roses Musk is that to me, it smells very similar to Intense Cafe. While there is a hint of rose, not very strong rose though, the underlying scent is the same. You can definitely tell it's in the same family of perfume! I was a little disappointed, I was really hoping for a more distinctive scent. Not a dainty floral scent, more of a power, sophisticated scent. Nice thing is though, once you wear it, it will be with you all day!
11/04/2016
LOVE LOVE LOVE IT
11/04/2016
Not my favorite. Too musky
11/03/2016
Strong yet extremelyrics feminine and sexy. Not for people who like soft and subtle. This perfume makes a statement.
11/02/2016
More of an alcohol smell than anything.
11/02/2016
I like this scent but I can't decide if I love it. It's not up my usually alley of perfumes!
11/02/2016
Love it, smells like roses but, very light
11/02/2016
Don't care for this scent.
10/20/2016
This perfume smells amazing!!! i love it! One pump of it is all you need because it is commanding scent but not overwhelming. You will definitely be noticed in a good way with this perfume!!!
10/18/2016
Does not smell of roses. Was disappointed ! Not a bad scent but not for me. A mature scent.
10/07/2016
Not for me. This has a very sharp musky scent. I was unable to smell any roses. Not strong, but not super light, either. Lasted all day.
10/06/2016
I love this smell, its is just like walking through an English garden in the country side.
10/04/2016
Nice scent,lasts a long time.
10/03/2016
Very nice. Loved it.
10/03/2016
Has a very strong rose scent but I like it. Smells very sophisticated.
10/01/2016
Very strong rose scent at first, but it mellows into a nice musky aroma with a hint of rose. I liked it a lot, it just doesn't last as long as I would like.
09/30/2016
I love this scent so much. When you first put it on, it smells kind of strong and old, but in just a few minutes it starts to settle in and it smells so soft and light. Its a very particular scent, but its not harsh.
09/28/2016
Very feminine fragrance! The scent lasts.
09/06/2016
Absolutely love this scent. A spray goes a long way with this perfume. I always get compliments when I have this perfume on. It's my favorite for sure.
09/02/2016
A little overpowering at first but gentles down to a nice tea rose scent!
09/02/2016
Great smell, love the scent.
09/02/2016
I judge fragrances by the amount of compliments I receive, and about 5 different people told me I smelled great! Sweet, yet subtle, it's a great transition from summer to fall.
09/01/2016
Obsessed. Seductive and mysterious. Powerful but feminine. One spray and you're good, very long lasting.
08/31/2016
Loved this scent
08/31/2016
I wanted to like this one. Maybe the sample was bad because it sa in my mailbox all day in 95 F heat. It smelled rancid. I wish these samples were not put in mailboxes. I may have to cancel during summer months to avoid temperatures spoiling the product.
08/06/2016
It's such a beautiful scent had to re-add it to my line up again!
08/01/2016
Mature. Very rosy. I would like it, if only it didn't have a smell of alcohol on the second place. I ordered it because a lot of YouTubers were adding this perfume to their favorites. A bit disappointed.
07/31/2016
Must really love roses. This perfume is really strong so use sparingly. I like it though.
07/31/2016
Rose is my favorite note, and I was really looking forward to this, having heard such good things about the rose Montale uses. But it burns off in the first five minutes, leaving behind a massive dose of sharp musk and nothing else. I felt so let down. I do not recommend this to rose lovers like me, but if you like musky scents like Narciso Rodriguez, it may be right up your alley.
07/22/2016
I absolutely love this scent. It beautiful! A perfect mix of florals. And a wonderful balance between strong and light!
07/20/2016
This opened up with a sweet, juicy fresh rose scent, which I loved. That lasted approximately 5 minutes before the musk in it exploded, turning it into a car air freshener scent with a hint of plasticky rose. If it had remained the way it was in the beginning, I'd be ready to buy a full bottle right now. It does not. I'm so disappointed in it, because I wanted it to be my HG rose, and it's not.
07/03/2016
This is a good perfume. Im gonna rate it a 4 it starts out with a rose scent and then fades off to a musk smell. Last all day I would recommend this to all my freinds great for evenings ;)
07/02/2016
A nice fragrance but short lived.
07/02/2016
Unfortunately I hated this one. Its way overpowering with the rose scent. If I could return this, I would. If you area diehard rose fan then this would be for you.
07/01/2016
This June scentbird was absolutely Amazing!!!! I went out of my comfort zone and chose a rose type scent.... The rose added a beautiful combination to the musk and it wasn't overpowering. I'm truly happy with my June selection!!
06/08/2016
I did not like this perfume at all. Even without putting it on my body first it's just so overpowering. Cloying might be a good word.
06/02/2016
This is my second order of this. It's not my cup of tea but my mother in law loves it and it smells great on her. So I surprised her with a second one!
06/02/2016
It's nice and light. It isn't my go-to scent tho.
05/16/2016
I just discovered this perfume and I really like it, long lasting even after a party night. Wake up and the smells is there roses roses roses. This is not for a teenager, more for 20s to 40. Beautiful long lasting perfume perfect for a long day.
05/14/2016
Imagine being in your great grandmother's parlor, no air conditioning and you feel the walls closing in on you...You smell this heavy, powdery musk scent...a rose heavy potpourri scent that makes your head feel like it will explore...This scent evoked all of these memories for me...A definite fail.
05/03/2016
Very long lasting. It is light yet powerful. Fresh for spring.
05/01/2016
Did not like this at all. I LOVE rose scents but didn't really pick up rose at all. I found this to be on the heavy side. Not a fragrance for me
04/30/2016
the rose scent was nice but there was an under lying scent that I did not care for ! I'm sure it was the musk element that turned me off , it was just alittle to strong for me !
04/27/2016
YES! Loved this one immediately
04/24/2016
It is a long lasting scent for me, it has a really powerful rose scent. I like it.
04/09/2016
It is very unique and concentrate scent. For those who likes roses, it would be perfect
04/07/2016
It's okay. Kind of a musky rose scent. Doesn't last that long.
04/06/2016
I really enjoyed this perfume. It was a pleasant surprise and lasts for a very long time.
03/29/2016
The vial was completely dry when I opened the package. I would like another w/o charge.
03/29/2016
It truly smells like roses. Very exotic!!
03/21/2016
Very strong and I didn't smell any rose in this. Would not recommend at all.
03/06/2016
Love! I'm obsessed with florals especially rose and this did not disappoint. It's a beautiful fragrance.
03/04/2016
Love the rose in this and last pretty long on me as well!
02/29/2016
Smells like plastic
02/29/2016
Love love love--soft and sensuous and lovely. Not overly "rosy". Would have immediately purchased a full size but it was out of stock. I collect rose oriented scents and this is among the best I've tried.
02/29/2016
I wish it had more musk in it.
02/04/2016
I don't know what I was expecting ... the smell of a rose bush on a summer's day perhaps? Whatever this is, it doesn't smell like any roses I've ever sniffed! I doubt I'll be wearing this stuff.
02/03/2016
strong roses scent sometimes it smells like a soap and might give you a headache
02/02/2016
Smells amazing but sadly it fades quickly
02/01/2016
For such a shiny, fun bottle design, I expected a less matronly scent. Name is perfect for this scent, it is very heavy on rose and musk, that's all there is to this. A huge, in-your-face, spray of musky rose.
02/01/2016
Never received it.
01/28/2016
This perfume is perfect! It has a beautiful rose smell and is long lasting. I get lots of compliments on this one. If you don't like the smell of roses though, you will not like this perfume. This is my favorite perfume.
01/25/2016
This rosy scent definitely has some BITE to it... When first applied, there's a sharp (& I mean razor sharp) scent of...well...if this is what they mean by saying something has a "peppery" scent, THIS is it! It dissipates pretty quickly though, & then a green, floral (roses) fragrance is left to last a long time...it has a long finish to it..(or is that how you describe wine? Lol!) It's definitely a wardrobe keeper, but it's not the soft & gentle, rosy fragrance I thought it would be. It's more of a rose that's graduated from law school & is ready to kick a@/!
01/09/2016
Love Love Love this scent!!!!! It seems to last forever.
12/30/2015
Amazing Warm Rose Scent! Its very sensual and not very musky at all. This is probably my favorite modern rose fragrance. Its very balanced not to sweet, or bitter. Reminds me of a beautiful rose garden on a summer day!
12/30/2015
Love love love it!!!
12/30/2015
I love it! It's the perfect scent to be mysterious and still smell very feminine but it's not over powering!
12/24/2015
Not a huge fan of this one. Not a lot of depth to this one.
12/06/2015
it was just okay.
12/06/2015
Refreshing and pretty
11/24/2015
Rose rose rose rose rose... if you like the smell of roses, you will love this. I like it, but it is a VERY strong rose scent. If you like light rose scents, this is not for you.
11/07/2015
This scent was a heavy, musky rose that reminded me of the bottom of my grandma's purse. Didn't enjoy it at all.
11/06/2015
I am sooooooooo in love with this scent!!!!!!!!!!!!!!!!!!!!!!!!
11/01/2015
WOW - Just like they bottled my grandma's rose garden. And the scent has some real staying power, too. Oh, and did I mention as soon as I spritzed it on, my hubby commented on my fragrance and how nice I smelled? Definite win!!! And the full size bottle is going to look great with my perfume collection!!! 😃
10/30/2015
Way to heavy on the rose notes. I typically don't mind rose smells but this was way too strong.
09/30/2015
I love rose perfumes and this one is among the best!
09/30/2015
Love the rose scent of this fragrance.
09/16/2015
It's a very strong and well-made perfume, it just wasn't for me. It is a very long lasting rose perfume, if you like roses. I also caught an odd almost metallic part of the rose note lurking in the background the whole time. The scent is very linear, after 10 minutes is pretty much what it smells like after 5 hours. Not very sweet or cloying, just lots and lots of strong rose.
08/30/2015
apparently I am NOT a rose person. But if you like rose scents, you will LOVE!
08/28/2015
This scent was so strong and overpowering, I had to take a shower to get it off! Smells like your grandma!
08/28/2015
I love it! The initial spray is slightly strong but the dry down is a clean floral smell. It is extremely long lasting.
08/28/2015
Really strong musk scent, long lasting. Not everyone would like it...
08/18/2015
Despite being lovely as roses, this scent is also incredibly long lasting and amorphous. It starts out full-on rose (without being grandma-esque) and is reminiscent of the Chloe I wore for a while in college. After 15 minutes something magical happens: a tea-like muskiness begins to emerge, slowly (and I mean *slowly*--over the course of several hours) drowning the rose to eventually become what I can only liken to the crisp woodiness of Bvlgari Omnia. Though it changes, the scent maintains its penetrating softness (if that's not a contradiction in terms) throughout the entire day. Will definitely treat myself to a full bottle of this!
08/07/2015
it is good for night time