Montale
Intense Cafe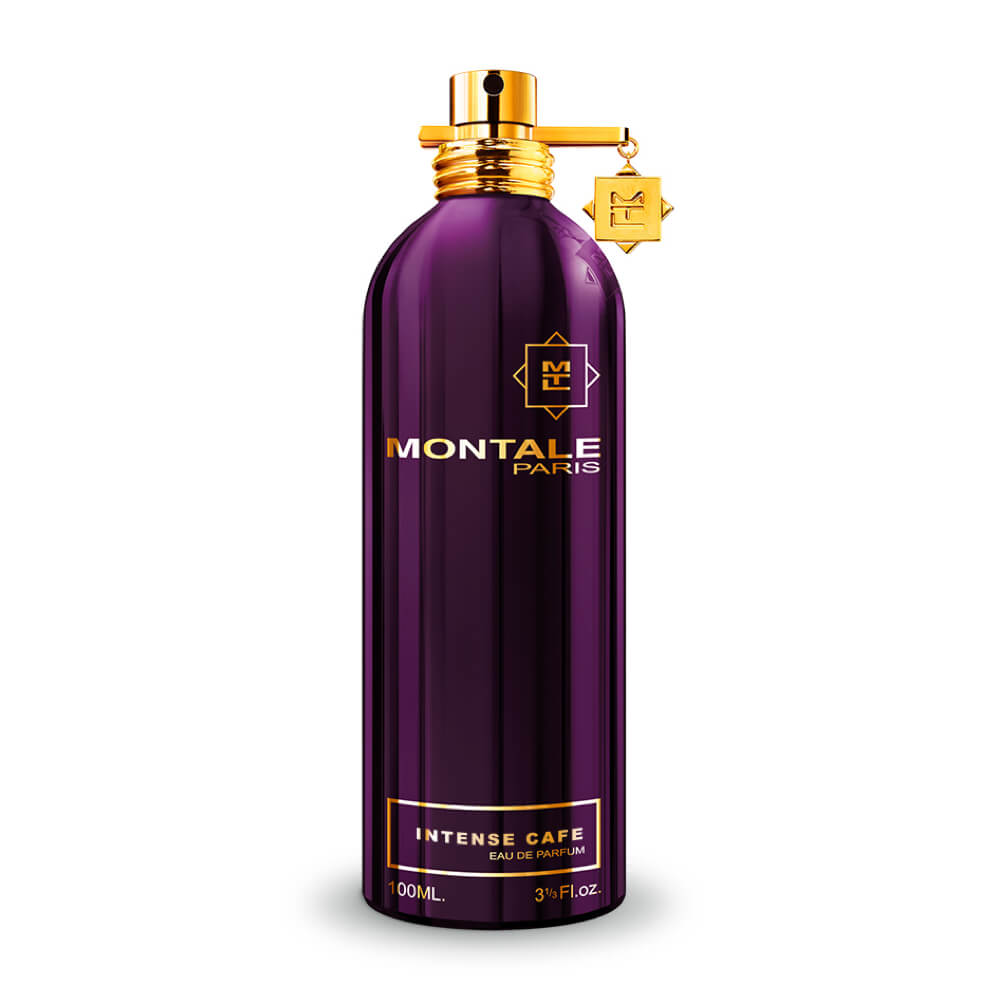 Get a 30-day supply of Intense Cafe
for
$
14.95
Notify me once this scent is available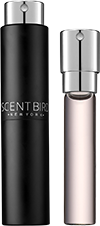 0.27 oz subscription

0.27 oz a la carte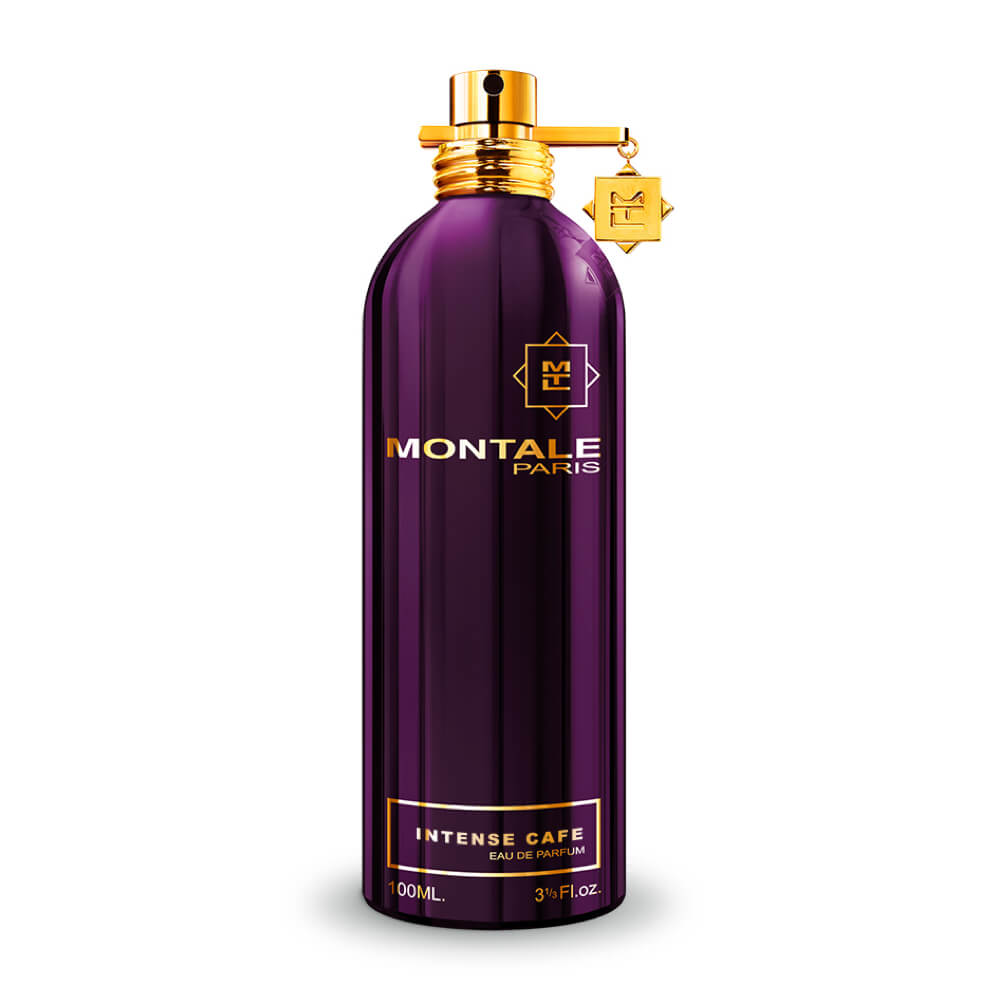 1.7 oz bottle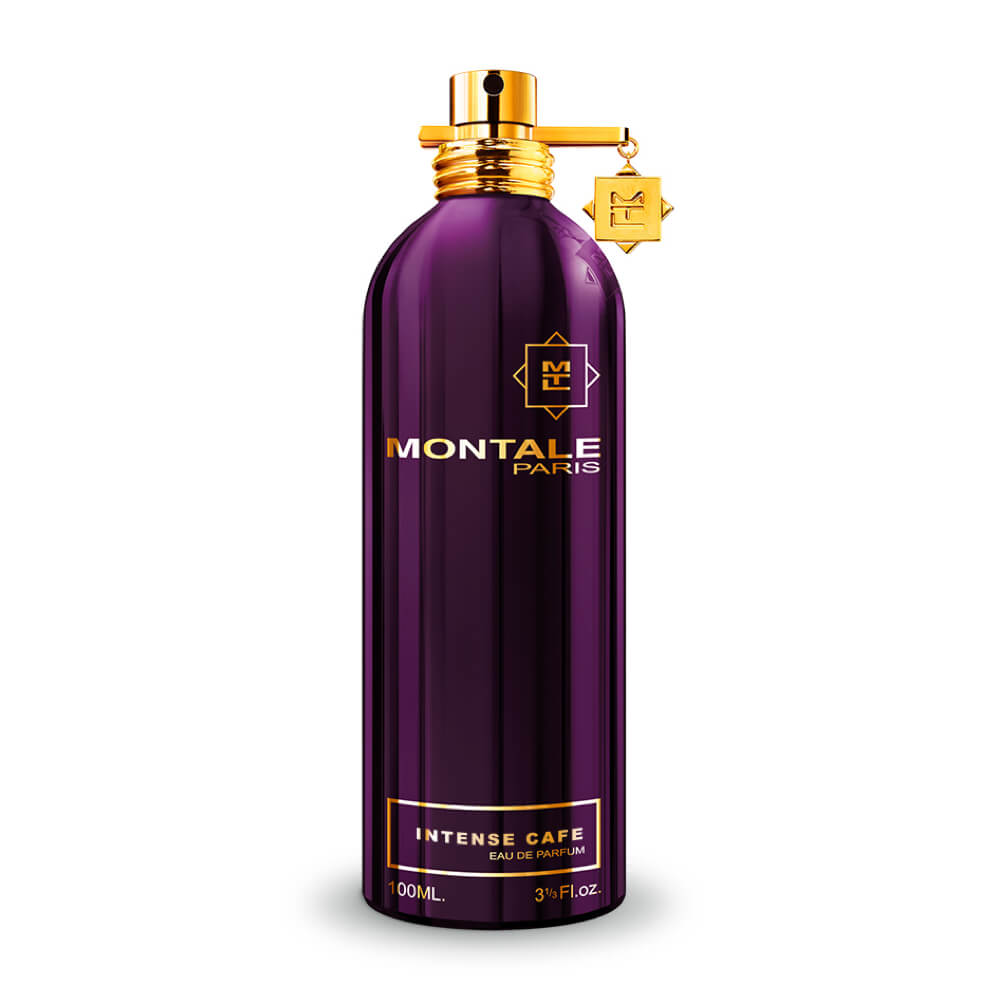 3.4 oz bottle
Share and earn free perfume
Notes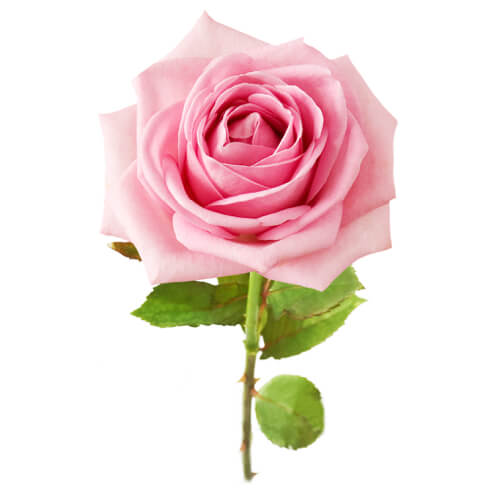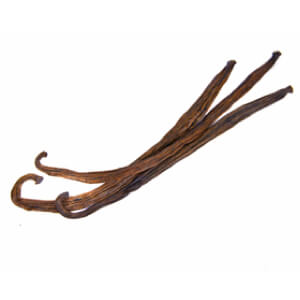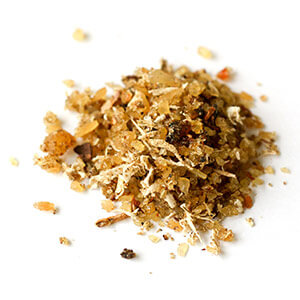 Description
There may be no smell more comforting and compelling than the bitter, deep, mouthwatering fragrance of the coffee bean. Montale's Intense Cafe opens with a perfect waft of fresh brewing coffee that will take your breath away. The flourish of coffee bean is paired with a fresh, vegetal rose. The two combine for an unexpectedly dry and refreshing top note. This addictive and surprising gourmand is suitable for both men and women, and is the perfect fix for the coffee addict in all of us.
You may also like
Intense Cafe description
We here at Scentbird love the house of Montale. Their fragrances are big, bold, and daring, never holding back on power or intensity. And some of their best offerings are the gourmand fragrances – because foody fragrances are all about throwing guilt out with the garbage and enjoying life to the fullest. And what better way to express a fully-lived life than a powerhouse coffee scent?
Montale's Intense Café's tart, candied rose petals and rich, dark Turkish coffee notes come on in a rush, like a wedding proposal in a coffeehouse. This bouquet of caffeinated rose blooms big for several minutes, then settles into a delightful, rose-scented hum that lasts for hours on the skin.
After an hour or so, a decadent vanilla note rises from the bottom of the coffee mug and turns the dry, granular coffee scent into a rosewater-infused caffe latte.
The drydown features amber and musks to give a final highlight to the coffee and roses, and takes its sweet time to arrive. Intense Café's endless rose petals and free caffeine refills conspire to keep you happily tripping in a romantic fantasy for as long as you like – this coffeehouse never closes.
Read more
Intense Cafe by Montale Reviews
11/15/2017
I love this scent! It is very different in a good way. It has a hint of coffee, vanilla and rose. I feel so sexy with it on. And it lasts. I could still smell it on my blouse when went to wash it days later. I get compliments everywhere I go.
11/04/2017
This is my absolute favorite scent I've tried so far. I'm ordering another, it's the first one that I've used almost all of it. I think it's a very seductive, mature scent. I love it and highly recommend.
10/30/2017
This is another average one for me. I'll use it up but I won't purchase.
10/30/2017
I can't even describe how much I love this perfume! I don't smell coffee beans or brewed coffee, but the combination of layers does remind me of coffee fruit. There is an effervescent top note that quickly fades and makes room for chocolate covered roses. A while after that, the dark fruity note arises without covering or taking away from the chocolate covered rose. It reminds me of a mature perfume version of those Brookside chocolate covered pomegranate candies. Several hours later, vanilla makes its way to the top and what a deliscious vanilla it is! Finally, a full 8-10 hours later, the musk mingles with all of the other scents, making this perfume an all day adventure that just keeps surprising and pleasing the senses. Swoon!!
10/29/2017
I thought I would like this one but it smelled to floral and old fashion. The dry down made me feel sick to my stomach.
10/25/2017
I thought I would love this one but its just okay. would not purchase again.
10/24/2017
I thought I would love this one, its ok just not something id buy again
10/19/2017
I am madly in love with this scent, I would buy a full bottle in a heartbeat!
10/18/2017
This had a strong rose smell and after its first applied was very soapy smelling. It wasn't until way later after application that I could smell the "cafe" part of it but it's so subtle that I just couldn't enjoy this perfume.
10/06/2017
Just very, very floral. It's heavy on the rose and light on everything else. Considering that it's called "intense cafe" it makes absolutely no sense to me why it smells like putting your face in a dozen roses. I know sometimes gourmand fragrances have floral or other notes to tone things down but this is a little over the top.
10/06/2017
This smells like cheap vanilla lotion or slime. Have you ever played with homemade or store bought slime? There is a distinct smell. That's what I smell in this perfume. I like the vanilla note and the floral note but something else is just off about this. I'm sad that I wasted this month on something that is so unsatisfying:( I did give it two stars because I do like some of the notes I smell but that slime smell just ruins it for me. Other reviews talk about a play-doh smell and I don't smell that but I'm sure it's the same thing we are all smelling. Some sort of artificial plasticy smell that permeates through all stages of the perfume. I was really looking forward to an amazing gourmand fragrance. Oh well, I guess I'm just glad I didn't spend $100 on a bottle of this only to find that it smells like my daughter's homemade slime.
09/30/2017
I absolutely love this scent. It's the perfect blending of the coffee and vanilla with an undertone of sexuality. I'm going to invest in a bottle!
09/27/2017
Love love love! This was my first scent that I received from Scentbird and normally I am very picky when it comes to smells but I decided to take a chance. I am so glad I did. Each of the notes are present but aren't too strong, or overpowering all while staying on all day. I definitely recommend this.
09/27/2017
Okay.... So this perfume is absolutely lovely! I have no complaints, but I do have an observation to share. There, in my opinion, is nothing coffee/cafe/chocolate about this, which was surprisingly pleasant. I would describe this perfume as more fruity/floral than intense or cafe lol. I am a little confused by everyone else's reviews. Which almost makes me wonder if I received a different fragrance than all of the other reviewers. All in all, if you love softer/sweeter/fruity, slightly floral fragrances, go for this one!
09/05/2017
I was very hesitant to buy a perfume before I "tried" it. But with Scentbird I threw caution to the wind. My choice of Intense Cafe made me a believer in the service. The scent is deep and throaty, yet not overpowering. As I sit at my desk, I catch a whiff of the scent and my thoughts pop to Parisian cafe. This perfume is a mini-vacation.
09/05/2017
It was okay... it was pretty strong at first and it fades after awhile but its still lasts long
08/20/2017
This scent is exactly as described, Intense! It did not work with my pH at all. Not to say it wouldn't smell good on someone else. It was way too strong and really wasn't what I would normally pick for myself.
08/15/2017
1st fragrance I've received and I absolutely love it! I can't stop sniffing my wrists!
08/12/2017
I love the scents of chocolate and of coffee! Together, even better. They're some of my favorite smells. I really love this scent. I definitely want to buy a full size of this scent. This will go in my fragrance rotation for sure. It also stayed on all day! I didn't have to refresh my fragrance at all.
08/07/2017
Unique scent! I absolutely LOVE it. My co-worked ordered Intense Cafe after smelling it on me!
08/07/2017
this is how I want to smell for the rest of my life!
08/06/2017
It smells amazing!
08/05/2017
I love it.. it's different than the normal overly floral. I have to buy it!
08/05/2017
My little. getaway cafe in Paris.
07/30/2017
After trying different fragrances for over a year now with Scentbird. I think I found my absolute favorite! Love Love Love <3
07/30/2017
This is the first perfume I received from Scentbird and I really like it. I have received many compliments each time I have worn it.
07/24/2017
I am In LOVE with this fragrance! I chose this fragrance on a whim and recommendation. The rose and floral tones in this fragrance are subdued softly with hints of chocolate and coffee, woody undertones. I get the sense of sexy yet masculine for those of us that love a Unisex fragrance.
07/18/2017
The most amazing perfume I've ever smelled. People will literally stop me and ask me what I am wearing!
07/17/2017
I like this perfume, but I don't LOVE it. I was expecting a deeper darker fragrance, but on me I just get a whole lot of floral notes. Its definitely a nice fragrance, just not what I was hoping for.
07/16/2017
The perfect valentine...roses and chocolate ! I know they say the undertones are coffee but that is not what I smell. It definitely has a hint of chocolate under the floral notes that lean to roses. Or maybe roses and coffee smell like chocolate. .....
07/10/2017
I love this fragrance. This is a beautiful warm intense scent. I can't discern the rose scent, but the coffee definitely stands out. It smells sooo good.
07/07/2017
This is my absolute favorite perfume for many reasons !! I adore the scent first and foremost. To me the rose scent does NOT stand out first but the VANILLA and the COFFEE and the CARAMEL notes come straight through and it also smells a little like marshmallow on my skin according to many male admirers of this scent . Female coworkers also ask and also patients ask daily what I'm wearing and I tell them all . This is one fragrance that won't go unnoticed . I get complimented every single time that I wear it and that is not an over statement . I plan on purchasing the full size again in another week or so . I want to try the Chocolate version first to see if I like it as well . You absolutely cannot go wrong with Montale ❤️❤️❤️
06/27/2017
Love love love this perfume! It's so addicting and last on me all day.
06/24/2017
I love this fragrance. I plan on buying a bottle. Intense, heady coffee and roses scent is truly unique and a standout. It smells rich and sexy and romantic, like a Bond villainess. Love this.
06/16/2017
I would say I LIKE it, but don't love it. It's very heavy on a sort of "lipstick rose" scent that I find quite nostalgic. Not a powdery type of cosmetic rose exactly, but still has a very makeup bag sort of scent to it. Next I get a dry musk and sweet vanilla fighting equally for second place. The coffee, for me personally, is simply a base that keeps the whole thing somewhat balanced and grounded, but is by no means a true main player. It's really all about the rose to my nose. Longevity and silage are quite good, and I have to be careful about over-spraying or I end up with a screaming headache (which is true of all floral perfumes for me.) I would say that this is a good bet for people who love sweet, perfumey rose scents, but I wouldn't get your hopes up if you're looking for a gourmand.
06/15/2017
This review it's for you guys , you sent me a wrong fragrance, I sent you an email and nobody replied worse customer service ever
06/11/2017
2017"This scent captures all of the bad of cafe and none of the good! Overwhelming clove cigarette =check. Some kind of tea =check. There is none of the warmth and coffee scents that I was expecting from the description...,"a quote from Vera I don't know if it's because it say in the mailbox for a day and got warm or what. OMG! It smells at first spray like something gone rancid. Something rotten. Is it expired? Do not spray it but once and keep it at least 10 in. away! This was 2 hours ago and it's making me start to get nauseated. Like maybe a cheap coffee that was forgotten and has started to grow mold on the top. VERY rich. Rich in.... What? I don't know. I like the smell of coffee so, I was very disappointed​.
06/10/2017
I ❤️❤️❤️❤️❤️❤️ This perfume it smells AMAZING to me! The bottle itself is expensive but one day I will buy me a bottle for myself. This is maybe like the second time I have had this perfume. And I highly recommend it too. I ever heard of the brand before? But I read the reviews and so far a lot of people have comment on this perfume Montale. I gave it a shot and it's a wonderful but spicy cinnamon smell to me. Love it. I give it 👍🏼👍🏼👍🏼👍🏼👍🏼👍🏼👍🏼👍🏼👍🏼👍🏼 Up! Great Perfume!
06/07/2017
I've never loved a perfume as much as I love this one! Smells floral and musky with a touch of chocolate! Delish!
06/06/2017
I really like this scent. It's very unique. It's not at all what I thought it would be.
06/03/2017
I absolutely love this scent! My daughter liked it so much she kept it!! It's got a warm chocolatey/coffee and vanilla scent with just enough rose to balance it perfectly. Leaves me feeling decadent! Will defiantly buy a bottle!
05/30/2017
I tried really hard to love this perfume, but I barely like it. It has ALOT of rose in it, and that mixed with the mocha/coffee note does not smell all that pleasant to me. It ends up smelling to me kind of like this cheap lip stick sets for little girls or something. The only way I can tolerate it is after the dry down. Then it smells pretty powdery with vanilla, and it's lovely. Rose/coffee is definitely not a good combination to my nose, but others seem to love it. I'd recommend this as a fall/winter perfume if you do decide to try it.
05/27/2017
Amazing!!!! I get compliments everywhere I go, even when i can't smell it anymore. It last all day! I went ahead and splurged on a bottle!
05/23/2017
I personally dont like it. Its missing a deep smell. This smell is too sweet
05/20/2017
OMG! It smells so good. I took it out of the pack and sprayed it and I can't stop smelling my hand. I want to go somewhere immediately and wear this! I highly, highly recommend this scent. I am in LOVE!!!!!
05/09/2017
Montale Intense Cafe is absolutely delicious! You can smell rose when you first spray, but then the coffee and vanilla comes through. It's sexy and unusual, and I get so many compliments. If you like sweeter, gourmand fragrances, give this a try!
05/06/2017
An intensely sweet rose/vanilla. Do not overspray.
05/04/2017
I find this quite pleasing. It's more of a musky and sweet scent. Smells like a cafe, with a here and there of a spice. All in all a great scent. Perfer trying it next fall.
05/03/2017
OMG this is an amazing scent! This is a warm musky scent with a coffee & vanilla and what smells to me of a sweet tobacco. It was love at first smell. Highly recommend! And it stays on your body extra long... 🙌🏻🙌🏻🙌🏻
05/03/2017
Love, love, love this fragrance!! I get so many compliments on this. It's definitely a statement fragrance.
05/03/2017
This scent is so wonderful. I haven't been able to stop wearing it since it came in. Its perfect for all occasions.
05/02/2017
I received this perfume in the mail today and the moment I opened the package this delicious smell came from it. I just couldn't wait to try this perfume on. It starts off with a very cream scent to it, and once it has dried down I can smell more of the rose and what seems to be a hint of chocolate. I was hoping for a bit more coffee scent, but I am still very please with this fun casual perfume.
04/30/2017
This is an extremely sweet vanilla rose. I oversprayed upon first application and was quite put off. A friend advised to spray 1 spray at a distance and step through - huge improvement!! So definitely don't oversprayed this.
04/29/2017
I love this stuff! More of a late summer early fall sort of scent, this is rich vanilla latte + rose jam. Strong projection, lasts all day.
04/26/2017
My favorite scent since I started in September. Its sexy, floral, and warm. For my body chemistry the scent lasts unlike other perfumes that dissipate shortly after application.
03/07/2017
This does have a subtle chocolate smell to it. Am I in love, no...but it still has a good scent to it that I'd wear every now and then when I feel like being spicy and sweet.
03/07/2017
Very unique smell. I'm a huge fan of gourmand but this is different... Though the notes are similar to YSL Black Opium, they smell nothing alike. Unlike the price tag, this is a very casual scent. It can't be dressed up at all. The Coffee, vanilla and creamy amber with roses and floral. It tells its story, and its a good one. A fun wear if your into coffee gourmands. Very upbeat, carving a niche for itself. This is supposed to be unisex, I'd be very suspicious of a man wearing this. Highly considering making room for this on my shelf.
03/06/2017
my favorite :) the smell is so strong and it lasts all day! I've gotten so many compliments on it.
03/05/2017
Right hint of sweetness
03/03/2017
Its nice. I think this would be exceptional on a middle aged woman.
03/01/2017
Perfect for the coffee lover!!! Smelled like coffee & chocolate.
02/23/2017
This scent captures all of the bad of cafe and none of the good! Overwhelming clove cigarette =check. Some kind of tea =check. There is none of the warmth and coffee scents that I was expecting from the description...
02/19/2017
Very strong! It gave me a headache every time I came near it. Didn't get any coffee notes.
02/19/2017
This became my new favorite perfume! I received lots of compliments on this! Sexy and not to sweet. I can't say that I noticed any coffee scent at all.
02/08/2017
I LOVE this perfume! It is so good if you like rich, deep, long lasting scents. I will always keep this one on hand.
02/08/2017
Smells good don't notice the cafe much tho
02/07/2017
Smells wonderful
02/06/2017
Love... sexy, not too sweet.
02/04/2017
The mix of the rose and coffee accord is interesting, but I don't see myself wearing it.
02/04/2017
Count me among the folks that were surprised by the rose note being central to this perfume, but I love this scent. It's a pure, red rose scent with very well balanced richness of vanilla, amber, and coffee underneath. It's quite strong-- this is one of those scents that I spritz at myself from arm's length away, and yet still end up with a heavy dose. And it lasts like crazy! I've had people notice it in the late evening after I spritzed it on in the morning. It's definitely on the "date night" side-- it might be a little much for an office setting, for example. But it's one of my favorite scents I've gotten through scentbird.
02/03/2017
I've gotten a lot of compliments
02/03/2017
I loved the scent. Perfect for dates and any evening event. The slight chocolate and coffee smell is great without being too sweet. Stays on for long time.
02/03/2017
This lasted forever! I didn't think I would like it that much, but I do. I get tons of compliments on it as well. Will be buying the full size!
02/01/2017
Rose, lots of rose! If you love rose scent then its an excellent choice for you! Longevity is outstanding! Love Montale! P.S. If you are trying Montale for tge first time don't spray it on your clothes wothout testing a tiny drop on your sking. Montale scents are VERY powerful and will last for a long time!
02/01/2017
Rose, Rose, lots of Rose. Don't hear any coffee at all, but if you love rose, then its a great perfume for you. I love Montale and longevity of it outstanding. P.S. Don't spray it on clothes before testing it first, because its very powerful scent and will stay for a long time.
01/31/2017
I didn't get this perfume
01/31/2017
Kind of strong to me but smells good. Sweet and not super floral.
01/31/2017
Excellent cafe fragrance with spicy vanilla. Last forever and silage is very good.
01/31/2017
At first I didn't like it to much but it blended with me so well I loved it after 5 min
01/29/2017
Love this scent!! Long lasting
01/27/2017
I like it, when it went on at first it had more of a floral scent, but the more it was on my skin I got more of the coffee, and almost chocolate notes (probably the vanilla) I like it, and it seems to last.
01/25/2017
Smells like tobacco on me. Could be my chemistry
01/23/2017
I think it was too sweet and wasn't mentioned in the description
01/23/2017
I actually got the chance to check this out before purchasing it as my Scentbird subscription. It's not my traditional type of scent but there was something unique and mysterious about it and although it's stronger than what I normally go for, I really liked it.
01/22/2017
very youthful and flirty fragrance. You can smell the vanilla but not the coffee unfortunately. This fragrance is suitable for the 20 something crowd.
01/22/2017
This is my 3rd scent I've received the first scent I can say I truly love! It's so unique. There's a peppery layer to it but it settles down to a lovely scent.
01/18/2017
One of my favorites. Very unique!
01/13/2017
This perfume is what I would describe as spicy but softens with time. It is nice for evening but a little heavy for daytime. It is very sexy and my husband loves it. The coffee tones are present right away but fade and give way to the undertones. This is reminiscent of a perfume I bought several years ago in Germany called Femme Fatale but less floral.
01/08/2017
I love this stuff! The coffee note is most prominent in the beginning but lingers in the back throughout the life of this fragrance. Montale is one of my favorite houses. This is a gorgeous gourmand for the winter!
01/04/2017
to strong and deep of floral and cinnamon
01/03/2017
smells amazing! But wears away pretty fast
01/02/2017
Didnt smell any coffee or anything other then rose.
01/01/2017
Awesome smell. Love it soo much.
12/31/2016
I adore this scent! It has just the right amount of everything! A definite "must try"!
12/30/2016
Too strong for me.
12/30/2016
I really like this. Very nice.
12/30/2016
Love it! Will be purchasing a FB soon.
12/29/2016
This is definitely an intense perfume, though I don't always find the coffee note to be that strong. The vanilla musk dry-down is my favorite part.
12/26/2016
Love this scent! The vanilla is the strongest scent and I think it smells more like chocolate than coffee. Regardless, it smells delicious with a little bit of a floral undertone. I'll be buying a full size bottle.
12/25/2016
LOVEEE THIS SCENT. MUST HAVE IF YOU LOVE VANILLA .
12/25/2016
I was dissappointed with this scent because I thought I'd love it based on reviews and description. It's too strong and not very pretty. I could wear it once in a while, but not one of the best I've tried.
12/17/2016
My favorite scent so far. It is a winter scent. Stays on all day. Elegant and sophisticated scent. Love it.
12/03/2016
I liked it when I first sprayed it on but after a few minutes I didn't care for the smell. The smell didn't last long which was fine with me. Time to move on and try one of the many other scents you offer.
12/02/2016
I love it! Smells similar to Bond No 9's Perfumista Avenue! You don't smell coffee at first. More spice and leather. However it does have some sweetness as well.
12/02/2016
Complex, long lasting, sexy. A good choice for a night out :)
12/02/2016
I'm surprised at how much I love this scent! It doesn't last that long as it's not super strong (I use 2-3 sprays), but it does last longer than some other scents I've tried. I might be purchasing a full-sized bottle of this one!
12/01/2016
Too strong not something I would ever buy
11/29/2016
omg I love!!!!!! it stays allllll day! super intense tho. just my style
11/28/2016
This is an awesome scent. Long lasting! Roses open then give way to a warm, delicious vanilla, and I'll go as far as to say chocolate. The coffee is there but it's not as strong as expected. Smells a bit like fresh, warm brownies at times. If you like yummy, strong, long-lasting gourmands with a dash of floral give this one a go!
11/23/2016
Intense Cafe is a very pleasant rose gourmand. The top notes will embrace you with a warm vanilla infused toffee-coffee scent which will be replaced by a softer delicate rose. Sillage and longevity are strong. This one is a crowd pleaser and it will be hard to find someone who will entirely dislike it. I wish it would have a little more edgy-ness to it such as Thierry's Angel to make it a truly distinct stand alone scent.
11/22/2016
Very heavy gourmand scent. I received it in Sept. and being from Miami I found the fragrance too heavy for the climate. Perhaps i'll try it out in the cooler days and feel differently, but for me its a pass.
11/22/2016
There's no mistaking the vanilla and coffee notes in this fragrance. It's a strong, gourmand scent likely more suitable for cooler weather. I received this in September and being from Miami, the fragrance is a bit too heavy for the climate. Perhaps i'll try it out on the 2 cold days a year we get here. But its a no for me.
11/22/2016
This one is my favorite so far! Smells warm ,Great winter perfume! Sent really lasts. I love it. I hope Santa brings me this one!😉
11/21/2016
I stepped out of my comfort zone putting this scent in my queue and boy did it pay off. I added it because of the supposed coffee scent but that is not what I smell in this perfume. I mostly get the sweet smell of roses and vanilla. I can spray it once on my skin and it lasts all day, but its not overpowering like some. I have only worn it twice now and I have gotten so many genuine compliments on it. Definitely my go to scent this fall!!
11/20/2016
Amazing!!! I love Chanell Mademoiselle and the yellow Chance, and this perfume perfectly matches my scent preference!!!
11/20/2016
Having never smelled this prior to ordering, I took a leap of faith based on reviews. It's intoxicating, I can't stop smelling my wrists and is a lighter departure from my go to Velvet Orchid by Tom Ford. Even my daughter Bella loves this scent. We both wore it last night to the Fantastic Beasts and Where to Find Them screening, and now it will always remind me of that movie! Smells and memory are very connected, this was a good choice!
11/04/2016
I'm totally obsessed with this scent! It's sultry, sweet and sophisticated all at once. I'm not sure how "unisex" it really is though...it smells pretty feminine on me.
11/03/2016
Yum, yum. Ironically I cannot smell the coffee. Oddly though, it has a tobacco(y) scent that is sweet but not over powering. Sophisticated, feminine (although unisex), and intoxicating. A definite reorder, I just hope I can make my current supply last til it arrives.
11/03/2016
I love this scent, so far both of the Montale scents I have I absolutely love. The scent is awesome on my skin.
11/02/2016
very sexy, very fall and winter. lovely for a night out
11/02/2016
I didn't like this scent on me. It smelled like burnt bacon 😢
11/02/2016
I love this fragrance so much!
11/02/2016
Very strong. Too strong for me. I don't care for this at all.
11/01/2016
Intense, indeed. I kinda like this, but it's not a favorite. It is a bit too strong, a bit too artificial, and very boozy. To me this is sharp, almost metallic rose and sweet coffee liqueur that is so strong I can only spray once, and nowhere near my face. I do think it smells nice from a distance. Lasts all day on my skin, and many days on my hoodie.
11/01/2016
ABSOLUTELY love this perfume is so subtle and sexy at the same time. Is sweet coffee smell and is very unique.
10/29/2016
My first scentbird scent that I didn't care for. It was pretty at first spray. Lots of bright rose. It dried down smelling of play dough :( Not for me.
10/24/2016
dont throw them away! send them to me please I love it!
10/21/2016
Imagine you wash your face with your grandma's entire bottle of rosewater. And somewhere in the room is a bag of coffee grounds and a vanilla candle. That's Intense Cafe. It's basically a saccharine, fake rose scent.
10/17/2016
I like this but there's something off about it that I can't put my finger on.
10/13/2016
This perfume was awful ! not how is was described at all! threw away the whole bottle
10/07/2016
Intensely acrid, nauseating top note that lingers for an insanely long time. This smells nothing at all like described and I will not be using it again after my first test. This perfume is truely awful, disgusting, and the stench is impossible to get rid of. It smells more like a rancid pile of rotting coffee cherries than the delicious warm smell of brewing coffee that one would like
10/06/2016
Love this! Deep, enticing and warm!
10/05/2016
Love the smell of this fragrance, once it dries down a little bit. In the beginning it does have a subtle synthetic quality. After wearing it for about an hour, the musky vanilla comes out. I can also smell a hint of coffee, mocha coming through. Definitely a fall/winter scent, good for a date night.
10/04/2016
I smell chocolate more than coffee, though it's not listed as a note. The rose comes out a bit sharp to me, but every rose heavy fragrance does - I guess I just don't like rose very much! That said, it's still a lovely fragrance. Similar to Black Opium, so if you like that you'll probably like this. To me, it's a bit heavy for an everyday fragrance, but it makes a great evening scent. Would probably also be great (in moderation) when it gets really cold outside.
10/04/2016
I was so looking forward to trying this perfume only to be disappointed. I don't smell coffee at all. I do smell a hint of chocolate. There's something "sharp" about this scent, I'm guessing it's the musk, that is off-putting to me. I do have to reapply this several times throughout the day as it doesn't last very long on me or my clothing.
10/03/2016
Love this scent. It does dry down to a musky vanilla type smell. Unable to smell it later in the day but when I take my shirt off at night I can smell it. Smells like a mixture of Roses coffee and chocolate/vanilla. Nice! :)
10/03/2016
Beautiful Fragrance. Only need about two sprays and scent lasts all day long! Could potentially be too musky or Vanilla smelling for most however I am In LOVE! Recommend as a winter or evening scent , or all day scent for women over 50. I am 24 so a little much for my afternoon wear, but also great as a home air freshener in case you do not like it as a perfume! Worth a Try, 5 Stars!
10/02/2016
This scent wasn't quite "me" but it was still a wonderful smell that I get compliments on all the time! The most prominent scent with this perfume is the powdery scent followed by the slightest hint of coffee and a tinge of added sweetness. I've never been a fan of powder based scents and I usually layer my perfumes which is another reason it wasn't quite me. The scent is strong and will overpower any scent you try to add to it, but it lasts forever!
10/01/2016
I thought I would smell coffee more but I don't. This smells similar to others they offer. Very strong. My husband kept getting whiffs and he said I smelled good. Good unisex scent.
10/01/2016
Love love this perfume....! One of the best so far...
09/30/2016
Not 100% in love with this smell. It doesn't smell bad, but it's not as flirty as I had hoped. It has more of a chocolate scent to it, which is not my favorite smell.
09/26/2016
A cozy gourmand—nutty chocolate and subtle coffee with a hint of rose. Similar to The Body Shop's cocoa butter scent with additional sweetness. In a word: hygge.
09/19/2016
I have to say this is my favorite I have received yet. It's so decadent and complex. Mmm!! I can't stop smelling my wrists!
09/10/2016
Gourmands aren't really my thing but I wear a few in the cool months which is when I'd wear this. The coffee note is nice but the chocolate smells artificial to my nose. That may only be from up close. It projects pretty well and has decent silage. I haven't worn it out yet because it is such a specific and cool weather scent. I will try it for a fall night of fun outside at something like a bonfire or maybe around Halloween; maybe for a football game. It is a fun, friendly fragrance, but it doesn't seem like one that would tempt most people to cuddle up to you. Then again for a gourmand lover it might do exactly that.
09/05/2016
The smell is ok but not my thing. It gives me headache. Maybe for some other people.
09/04/2016
Not my favorite. The scent was too much powdery rose with a hint of cocoa not coffee. I'm not a big rose lover. I was disappointed with this because I didn't think it had coffee tones at all. It does last all day and might be better for someone else.
09/03/2016
LOVEEE this! Nice rosey coffee scent that fades to vanilla amber
09/03/2016
Intense cafe is somewhat misleading. Not coffee like at all, more a weird raspberry cocoa. Deffinetly a chocolate not a coffee vibe. Dissapointed
09/02/2016
This is one of my favorites. This is a repeat purchase for me! It reminds me of a sexy cup of coffee!
09/02/2016
I really like this fragrance! The warm notes go well with my chemistry.
09/01/2016
Love this perfume it smells awesome like a big chocolate candy bar with a hint of musk and amber ;) If you love the MONTALE Rosk Musk you must try this one too definetly one of my favorites for fall
09/01/2016
I truly love this sent...it stays on all day!
08/31/2016
Such a pretty fragrance. I love it. Intense Café for a name is misleading. It smells more of sweetened coffee with a touch of rose/floral. It smells like you walked into a starbucks and the person in front of you is holding a small bouquet of flowers. I think I need a bottle of this stuff...yum.
08/30/2016
This scent started off with a strong powder rose scent then faded to a softer rose and coffee scent. Not my fave as I don't care too much for rose scent. Lasts all day. Good for date night
08/30/2016
Not what I expected. Smells like vanilla capuchino with hint of flowers, if you looking for extreme coffee , black opium is the one
08/29/2016
It wasn't what I was expecting. The smell is very hard to place and didn't smell like the description to me but everyone who smelled it liked it but me.
08/29/2016
Nice enough perfume ... not my favorite ,, maybe a little too much rose for me ,, I do like the house though ,,, Montale is a quality perfume ..
08/26/2016
There is a little old lady selling fresh cut yellow roses at an outdoor market, right between a fancy coffee stall, and a guy frying mini donuts and elephant ears with lots of powdered sugar. It's strong, and sweet with a vanilla jammy rose, and hint of coffee. It's pretty unique - I'm a fan for sure. (Not identical by any means, but if you like Rose Jam from Lush, you might like this one.)
08/25/2016
A real roll of the dice and it paid off. I love this perfume!!! It has a very unique blend of aromas. When I first sprayed it on, the floral notes were the most noticeable with undertones of vanilla and coffee. As time passes, the floral notes are much less noticeable and the vanilla and coffee notes become more distinct. A little goes a long way so you don't have to put too much on as that would be overwhelming...which I suppose is where the "Intense" part of "Intense Café" comes in. :)
08/24/2016
I found this one to be a bit cloying at first. Started off heavier on the rose, but mellowed out into the coffee after a bit. Was okay, but not great for me.
08/23/2016
Love this! It wasn't love at first spray but I began to really enjoy it quickly. It is a unique scent which I love.
08/11/2016
My first perfume from Scentbird and "I really, really like it". The longer you wear it the better it smells. One spray is enough.
07/26/2016
After wearing this for a while, it has become one of my favorite scents. Definitely purchasing it again.
07/25/2016
Love this so much I ordered it twice. I was hoping for more of the coffee note to come through, but it's not there at all. I love the mix of rich rose and sweet vanilla. I've had lots of compliments wearing it and it's extremely unique. Fair warning: On first spritz, it's very overwhelming...I make sure to give it some time before going into public.
07/19/2016
This perfume (to me) is pretty heavy on the rose. It smells really great though!. Very warm and inviting and long lasting. As the smell wears off it begins to smell more like vanilla and coffee.
07/02/2016
Like its name, it is very intense and long lasting. I find that everytime I wear this I get compliments. It's a nice fall scent that really smells of coffee and sweets. I love it.
07/02/2016
This fragrance!!!!! Intense at first then it simmers into a yummy chocolate scent with a hint of coffee. I love it! I love how it changes its scent over time.
06/29/2016
This is amazing!!!!! One of favorites!!
06/07/2016
Love this. Very sweet
06/03/2016
I love it! It smells like Si by Giorgio Armani ate a chocolate bar. I've gotten so many compliments on this!
06/03/2016
This was nice in the bottle but on me not so good.
06/03/2016
This has to be my favorite perfume, I keep coming back to it, and I get a lot of compliments even when I just wear a tiny amount.
06/03/2016
Amazing, light vanilla and coffee notes
05/30/2016
Rose, coffee, amber, vanilla, musk. Gourmand, it is sweet. I don't usually like sweet fragrances, I like some very dry notes with the sweet to even it out. The usual cocoa scented body butters I occasionally wear are a little more dry than this. I think it is good as a light body spray over lotion type thing. I don't smell rose, for some reason the way it blends comes off almost like a bourbon or liqueur smell to me. If you like the idea of sweet coffee with an edge of cocoa liqueur it would be perfect for you. For me it is above average and nicely done, will use when in the mood.
05/29/2016
Hubby loved this on me--sweet gourmand roses, chocolate, coffee. This only way I recognize the coffee note is because of the similarities with Black Opium. Montale lasts longer than Black Opium, and has a "hot cocoa" finish. Bewitching. I think about it when I am not wearing it, I remember it. That's excellent in my book.
05/21/2016
This is the perfect blend of soft rose, vanilla and coffee--may sound strange but it totally works and is so seductive
05/04/2016
I love this perfume
05/04/2016
Strong at first. It diffuses and becomes this elegant and grown up essence. Definitely an attention grabber in a great way.
05/01/2016
I smell like coffee
04/24/2016
Not for me...very heavy and smoky smelling. Every time I picked up a whiff of myself throughout the day I was put off by it.
04/22/2016
Omg!! This is a homerun,intense café slaps you in the face,and has a beautiful, settling scent that tskes you on a journey,omg! This is a banging fragrance
04/16/2016
Chocolate covered rose. Long lasting.
04/07/2016
I enjoy this perfume quite a bit, but I think my boyfriend likes it more than me. It wears for a long time and I could still smell hints of it 5 hours after the initial spray. I agree with other reviewers that this can smell cheap at times, but I always get compliments when I wear it. More suited for winter and fall as this can be a bit heavy for warmer climates.
04/05/2016
I love Montale perfumes in general but this particular fragrance may be better suited as a room spray than as a perfume.
04/04/2016
This is a heavier scent - I imagine it would do well in Fall months.
04/01/2016
Oh my gosh!! This is a fabulous scent! A coffee scent that is not overpowering. I am just going to have to buy this one :)
03/29/2016
Very very strong and cannot put my finger on the smell but did not evoke coffee to me!
03/29/2016
Received a sample of this in Birchbox. Too expensive to buy a whole bottle so getting a vial is perfect! Smells like a Parisian cafe.
03/28/2016
I really wanted to like this one. The review that said it is like drinking coffee next to a bouquet of roses is pretty right on if by coffe you mean a cup of strong bitter espresso and by a bouquet you mean an entire rose garden. I like a little cream in my coffee and a few less roses.
03/27/2016
This was unique & I do like it, but honestly, it smells a bit cheap. If you didn't know it was a $100+ perfume you might think it came from the discount aisle at the drug store. It smells like vanilla (strongest note) with sweet tobacco and a slight rosey undertone. It sounds great, and it smells pretty nice, it's just not something I would purchase. I haven't received one compliment (not that it matters) but still. My other scents are unique & bold, and get complimented constantly. Not this one. I'll wear it til it's gone but I'm always thinking people smell me & think I'm wearing cheap perfume.
03/26/2016
I absolutely love this perfume! It's definitely more on the floral side, but there are hints of the coffee scent as a finish. Personally, I quite enjoy that more because sweet scents give me a headache. The overall scent is light and subtle, which is wonderful. I hate feeling too overwhelmed by my perfume!
03/03/2016
I was really looking forward to trying this from the description. It smells more floral and a slight hint of chocolate and vanilla. i couldn't detect any coffee scent to it at all. It's a pretty, delicate scent. Not at all what I was hoping for. I like it and got lots of compliments on it though.
03/01/2016
It's been a long time since I've had a perfume that gets as many compliments as this beauty. Intense is correct, at first spray, it's sweet, heady, rose heavy and gourmand but it dries down to a beautiful spicy, amber scent with a hint of rose. My favorite scentbird trial yet. The lasting power is also unlike any other!
02/29/2016
Smells yummy. I definitely got the hint of coffee. I like it.
02/25/2016
Smells very metallic, alkaline at the beginning. Its strong and the alcohol comes through as well. It overpowers everything else. Wondering if it is a bad batch? The dry down is warm, spicy and you can detect the coffee. Fantastic scent at its base. Very long lasting. This perfume had great potential but the opening notes ruins it unfortunately.
02/24/2016
I'm 90% certain that I got the wrong fragrance, because all I smell is rose. Rose is great, but where's the coffee?
02/23/2016
It smells like Rum and Coffee which can be alluring but, on my body I just end up smelling like I am drunk trying to cover it up with coffee. : (
02/20/2016
This is a interesting fragrance! I think if you like perfumes like Black Orchid, Angel or Black Opium you will like this one. I agree with some of the other reviewers that the coffee note comes off more like chocolate. Quite a unique fragrance that I am throughly enjoying :)
02/17/2016
I HATE this perfume! Smells nothing like coffee, more like cheap alcohol drugstore cologne, the $3 kind they give out in the bathrooms of clubs. The smell was bothering me so much I had to use my microdermabrasion face scrub to get the scent off of my wrists. I don't even want to give this away because I don't want anyone I know wearing it. Wish I could send it back to be disposed of.
02/17/2016
This is definitely a unique gourmand fragrance. It smells completely different on my skin versus my clothes. On my both my skin and clothes it starts with an intense rose and chocolate scent. I mean, it is STRONG. On my skin it dries down to a rose scent, and after a few hours mellows out to a deep musk. On my clothes the lingering scent is strong chocolate with a hint of coffee. For a fragrance with "cafe" in the name, I really don't get a lot of coffee here. This is certainly a unique addition to my collection, but I don't think I'll wear it frequently.
02/06/2016
I received a small sample of this and fell in love! It's very strong and definitely something that I would wear on special occasions! It's very long lasting.
02/06/2016
Doesn't smell like coffee at all, but it's so unique and sexy. Very strong, two sprays is almost too much. I normally don't like rose scents but this is so different, it's lovely.
02/04/2016
Very unusual scent.Doesnt remind me of coffee but has a unique gourmand combination of ingredients, kinda of strong but not overbearing and very long lasting-on me it lasted up to 6 hours which is a rare occurrence. Definitely not for everybody and I'd say that a person needs to try it before investmenting in a full bottle. If you want to try something new, give it a chance.
02/02/2016
I initially thought this perfume would smell nice once it dried down, but it never lost the alcohol smell that perfumes have when you first spray them. Very disappointed :(
02/01/2016
This is a good scent. It is not one that I would wear everday because it is a strong scent. I love the bold scent for special occasions.
01/30/2016
I really like this. I can't smell any of the coffee notes like I had hoped but it is still nice, strong, but nice.
01/16/2016
LOVE! I literally just got this perfume today and spritzed a little on my wrist to try it out and was instantly in love. The scent is rich and mysterious, perfect for winter. I love the coffee and vanilla mixed with amber. Awesome!!
01/05/2016
brilliant scent, starts strong and eases out to vanilla notes. lingers on forever
01/02/2016
Don't let the name fool you, this is a huge rose scent. I don't get much coffee but the depth of it reminds me of coffee.
12/30/2015
Love this scent. It is the perfect winter scent. Very warm and cozy but not overpowering.
12/30/2015
Wow this is strong! I smelled no notes of coffee, dark chocolate or anything other than heady roses. It smelled exactly like Montale Roses to me. Not for me.
12/30/2015
I'm absolutely loving it! It wasn't love from the first smell but it's definitely a love now. I got really curious about this perfume after reading the description, and I got even more curious after reading all this reviews like "it's gonna kill your children and children of your children". I feel like it fits my skin really well, I love that I need to spray it just twice - on the neck and on the wrist - to have smell on me all the evening. And I even got some compliments about it on the Christmas dinner, yeah!
12/30/2015
Smells amazing!
12/29/2015
Roses and dark Chocolate. Dont get the coffee, a lil powdery feel but nice! Longevity is amazing.
12/20/2015
Intense Cafe is sooo good. From the name, I was expecting something like a rich coffee smell, but this is more of a rose with a little coffee on the side. It is beautiful though, unusual and a bit sweet. This is a LOUD scent! Just a small amount of it will really radiate and I actually found that if I spray it right on my wrists like other perfumes, it is just way too much for my nose. I have to spray it in the air and sort of walk through the mist to keep it from being overwhelming.
12/17/2015
Others say this is strong. I had a hard time smelling it on me. It is just so so in my opinion. Was expecting more of a spicy note which I did not get. Does not last on me either. Boo.
12/08/2015
I wasn't a fan of this the first time I sprayed it, possibly because I was expecting a coffee note that I didn't get. The second time, I fell in love. It really does smell mostly like rose and not at all like coffee, but it's wonderful and I went through it faster than any of my other subscription scents so far.
12/06/2015
I love this. It is a little strong at first but settles down after a short amount of time. I can spray it on my jacket and still smell it 3 days later.
12/05/2015
I wasn't expecting this to be such a heavy scent, so it has taken a little time to get use to. Unfortunately, getting used to it and enjoying it are two separate things. I've been told by a number of people it reminds them of their 80 year old Aunt; not exactly what I'm going for here...
12/04/2015
It's a little sweeter than I expected it to be, and I really don't smell the coffee in it, but it is a lovely scent- sort of like eating good chocolate next to a bouquet of roses. I've had a couple of people in the office ask who smells so good, and want to know what it is. It is an unusual scent, but I like it.
12/04/2015
Nice. I'm still deciding how much I love this, but it's really lovely for cold weather.
12/04/2015
I was kind of on the fence about this one at first but it is really growing on me. The coffee/chocolate lingers in the background and it's a very comforting cozy scent for a winters day. Very nice!
11/29/2015
Very unique sophisticated scent. Compliments from both men and women.... the hint of coffee bean compliments the other notes and really makes them explode in your nose...my friends and I call a perfume this fab ELEVATOR PERFUME. As everyone who is on it is trying to figure out who smells so gorgeous and doesn't mind the ride that close to one who smells so luxurious
11/28/2015
Very strong kind of smells like givenchy hot couture which I ended up giving away but I'll say it's an ok sweet scent I'll wait for the dry down
11/24/2015
This scent is nice and smells like coffer and cigars all rolled into one.A good fall and winter scent.Good for day or night.
11/24/2015
It's more cocoa than coffee, but I'm really enjoying this scent with the fall weather. I even had a stranger ask me what I was wearing so she could buy it.
11/24/2015
This scent is all right. It smells good. It is pretty feminine. I can rock some feminine scents like Bond No. 9 Signature and Sag Harbor or Diptyque Florabellio. Intense Cafe is said to be a unisex scent, but I could never pull it off. I gave it to my girlfriend to wear instead.
11/24/2015
I love this scent! You just need to put it on at least 15 min before you leave the house or encounter someone to give the scent time to wear on you.
11/20/2015
This is quite honestly the worst thing I have ever smelled, including the time I found a bear carcass rotting in the woods during August. It smelled great on paper, but when it hits the skin...It turned into the smell that threatens your future ability to bear children. It smells of spoiled coffee and the sweet stench of decaying flesh. This perfume wants to kill you, and your children, and your childrens children.
11/18/2015
I forgot to mention that I took this perfume on a business trip to Miami, FL. I used more than half the vial during the three days I was there.
11/18/2015
I expected this perfume to last longer than it did. I found myself getting about 5-6 hours of wear from this, after that it becomes more of a skin scent. I don't get any coffee from this. My co-workers smelled wine when I first sprayed it. It is a gourmand and it can be used as a masculine scent as well. I do not see high school students wearing this. It is a more mature scent. Also this is one of those scents that don't seem to bother people with allergies or asthma. It doesn't tickle the nose too much. If I were able to get a solid 8 hours of wear, I'd rate this a 5.
11/06/2015
Love love love this perfume! Perfect warmer scent for fall. It definitely has a base scent of rose, which is nice, but the warmer coffee notes help to tone down the rose. I had tried a sample of this perfume, and loved it so much I signed up for Scentbird just to get a larger sample!
11/06/2015
Love this perfume; deep, complex and very sensual!
11/05/2015
So disappointed. I was expecting more from this particular brand. Artificial/cheap candy smell. I still believe that Montale is a great brand, though "Intense Café" wasn't the case.
10/20/2015
This scent is nothing I was expecting. The coffee notes aren't really there when you smell it. Overall it was completely different than how I had imagined it. With that being said, I don't mean that it is a bad scent. As soon as I held the vial to my nose, I fell in love! It's perfect for this time of the year. It lasts pretty much all day as well. I've only had it for 2 days and I've already gone out and purchased it.
10/17/2015
when you first put it on you smell coco but as it fades the rose note comes through more.
10/02/2015
This scent, although it is not what I was expecting, is very pretty. You can definitely smell the rose, but to me there really isn't much of a coffee scent. To me it smells more like cocoa. It's very sweet and warm, and surprisingly pairs nicely with the rose notes. I was hoping for much more of a coffee smell, but still a nice fall/winter scent overall. Very cozy.
10/02/2015
Beautiful vanilla, rose and musk sent with a dry down to a creamy vanilla coffee with a hint of rose. Amazing UNISEX fragrance.
10/02/2015
Did not like this and dont even know why I got this scent.
10/01/2015
I get a strong vanilla from this, with a bit of sweet rose and a touch of the coffee. A bit disappointing, as I was expecting intense coffee from the name, but the coffee is definitely an afterthought. Still a good warm cozy gourmand for the fall and winter.
10/01/2015
Lovely scent! Incredibly long-lasting and excellent sillage. Not crispy like the Roses Musk, but still invoking rose. Warmer here, with a sort of bittersweet gourmand dry-down.
09/29/2015
Absolutely lovely. Not as much coffee scent as I was expecting, but a rich earthiness that I love.
09/25/2015
I was really excited for coffee and vanilla and rich fall notes... but this is rose, rose and more rose. There is something dark and rich riding under the rose, which is probably the coffee I was so looking forward to, but it gets drowned out in the overwhelming artificial rose. I have better rose scents with a more natural smelling accord, which I frankly prefer. This was a disappointment, and probably not mis-named... it should be called Intense Rose.
09/17/2015
Even though I knew that montale perfumes are usually overwhelming with the rose scent I still cant believe this one's too. I was expected intense coffee bean and vanilla scent but...nope. Roses again. It's good for those who enjoy floral scents during the fall and it's a very long lasting scent. And i like the smell of this perfume better after couple of hours.
09/08/2015
It doesnt last but is a wonderful scent
08/29/2015
Do not expect "intense" coffee here, more like Maxwells vanilla flavored coffee 😀 Blended with soft florals with satisfying longevity. overall very pleasant scent.
08/29/2015
Do not expect "intense" coffee here, more like Maxwells vanilla flavored coffee 😀 Blended with soft florals with satisfying longevity. overall very pleasant scent.
08/29/2015
This is it! This is that one scent, that starts bold and warm (and yes, I so smell the bitter, bright buttery coffee note) and ends satisfied, dark and lasting. This may be my signature scent. I'm so pleased, so deeply content with this scent. I can't stop taking deep appreciative breaths of myself. Its different, bold and yet inviting. I love it.
08/04/2015
The name Intense Cafe is a bit of a misnomer. I don't get any coffee at all (which is super disappointing!) However, the perfume is still quite lovely. Strong rose with a bit of a musk and powder background. The scent is long lasting with moderate projection. If you are looking for a coffee scent, this sadly isn't it. But if you want a beautiful rose this would be a good choice.