Montale
Dark Purple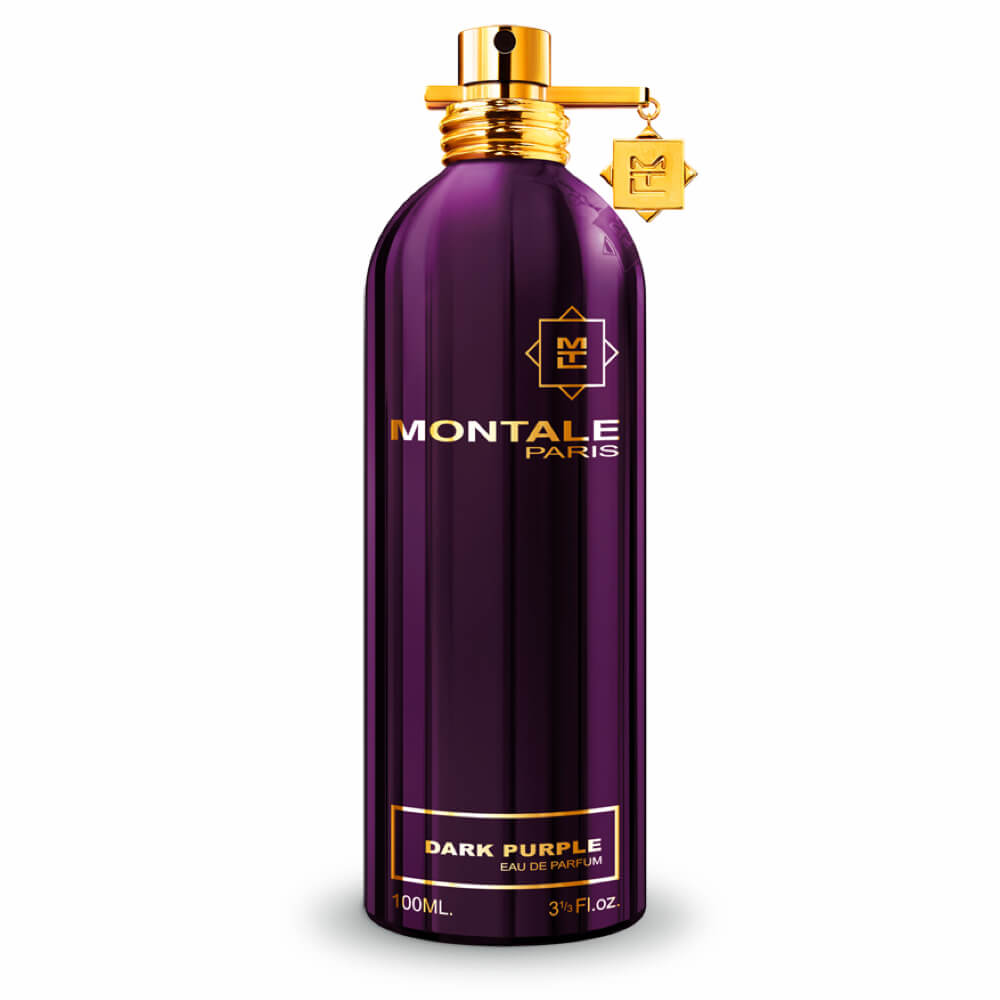 Get a 30-day supply of Dark Purple
for
$
14.95
Notify me once this scent is available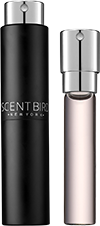 0.27 oz subscription

0.27 oz a la carte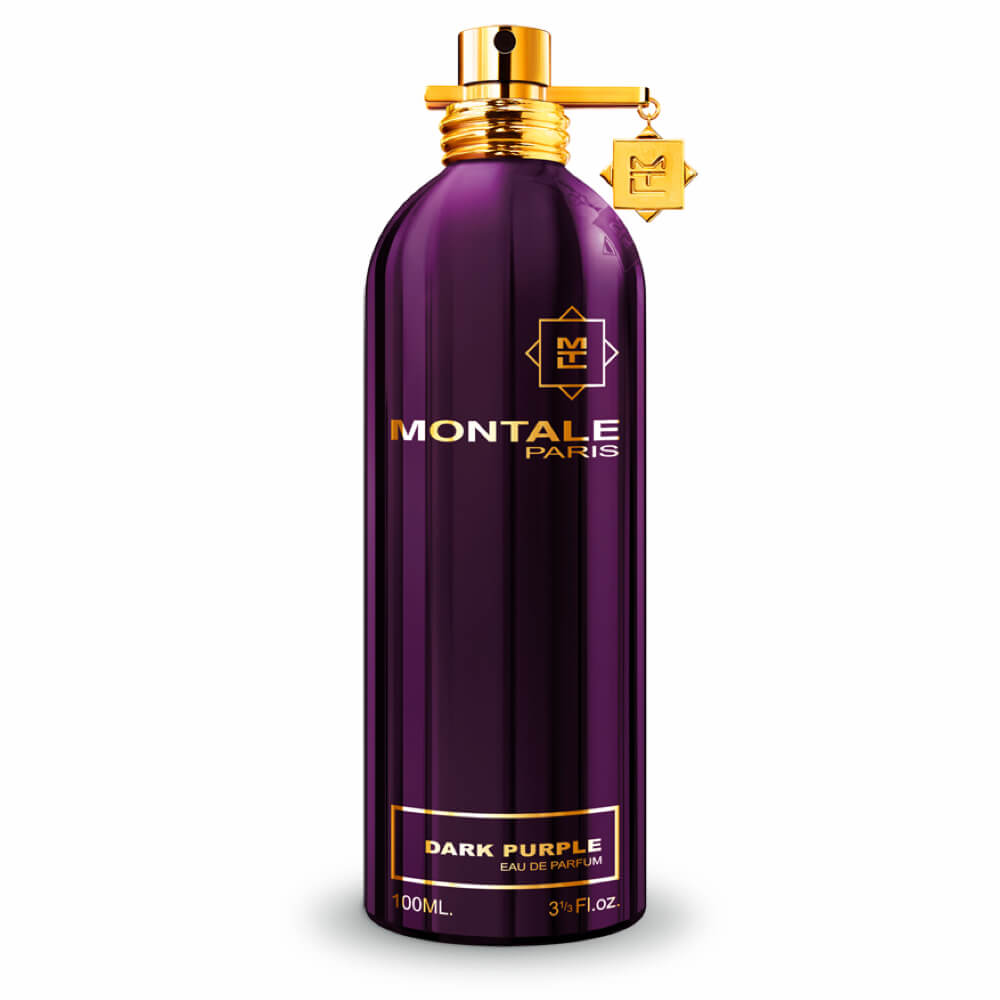 3.4 oz bottle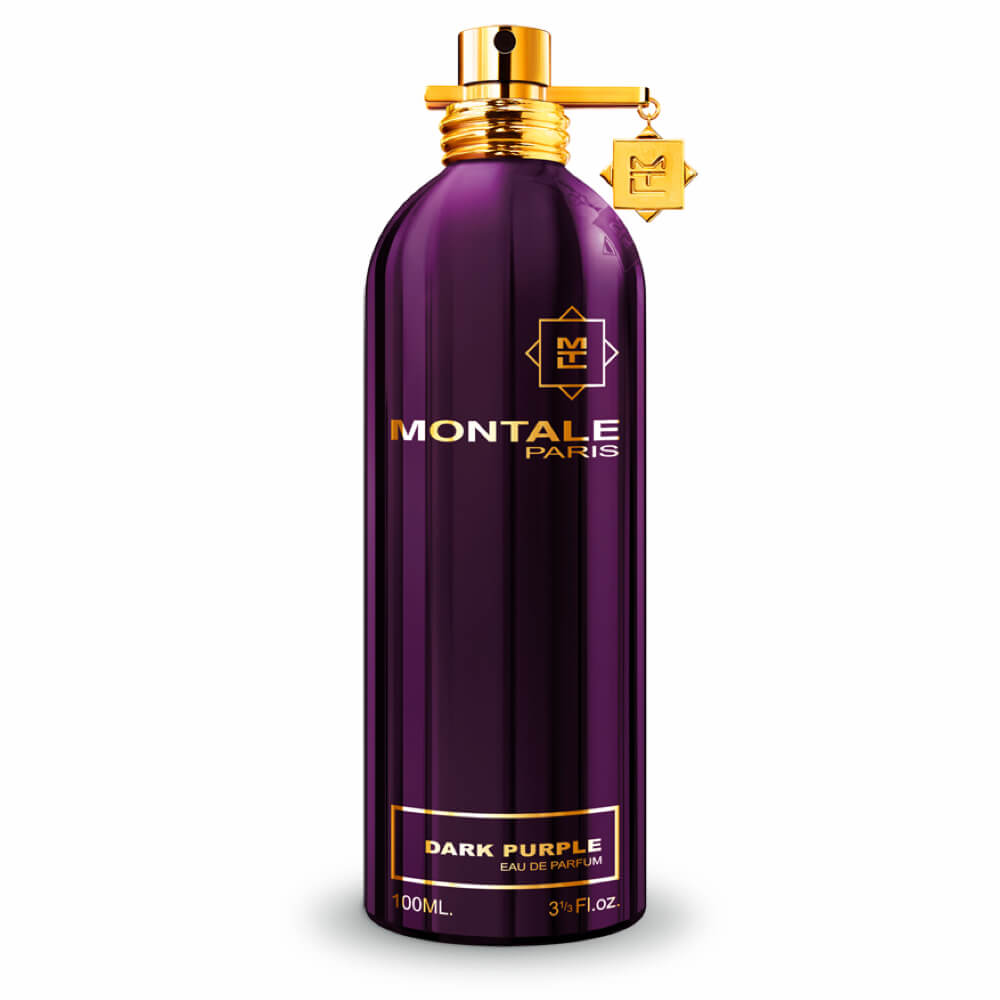 100.0 oz bottle
Share and earn free perfume
Notes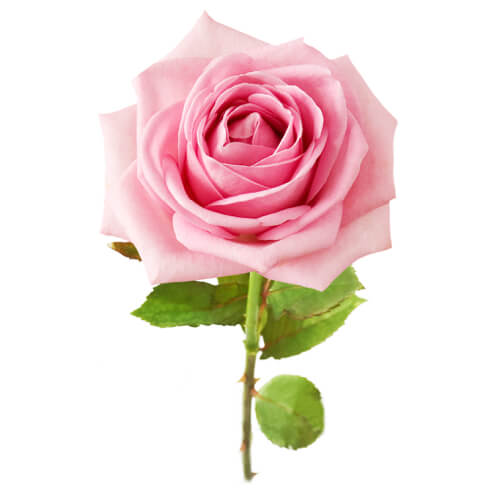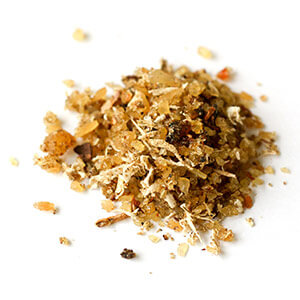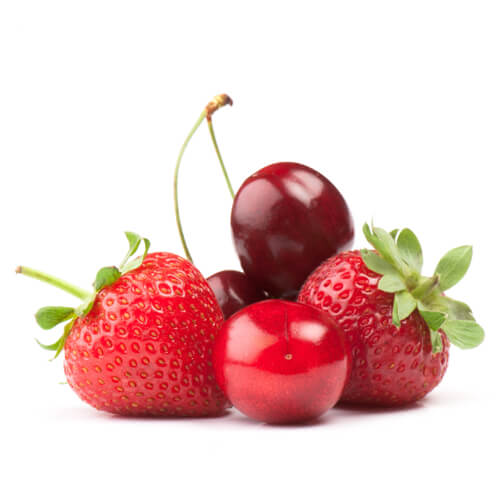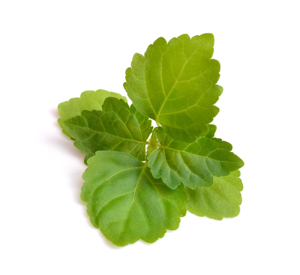 Description
Dark Purple is like biting into a ripe, cold plum plucked from a small, ice cube filled bowl. The opening's mouthwatering rush of fleshy, wet plums and oranges fades into cool, snowstorm fresh geranium paired with powder-dry roses and sharp patchouli. Bright nuances of woods and musk anchor the base.
You may also like
Dark Purple description
If you're a fan of vivid, deep, and luscious scents, we'd like to introduce you to Montale, a Parisian perfume house that holds nothing back when creating their distinctive and powerful scents. Pierre Montale, the founder and perfumer of this line has a singular vision in fragrance, one that emphasizes texture as much as intensity. Montale's perfumes are statement scents, extroverted, bold and delicious on the skin.
Dark Purple is like biting into a ripe, cold plum plucked from a wooden bowl filled to the brim with frosted ice cubes. The opening is a mouthwatering, juicy rush of fleshy, wet plums and oranges, followed by cool, snowstorm-fresh geranium.
The cool, green geranium fades down into a clever contrast of voluptuous, syrupy roses and dry, herbal patchouli. These two heart notes create a complex exchange of enticing opposites, with tremendous longevity and depth, until finally drying down to the soft, bright teak wood and musk in the base.
Dark Purple is fine for both men and women to wear, and will complement any kind of look you're after. If you love to wear bright, hyper-saturated tones, this scent's round, full fruitiness will accentuate a bright ensemble, or add a dandyish flair to a man's profile. If a more neutral palette is what you feel most comfortable in, Dark Purple will be the missing source of color.
If you're interested in other scents from this line, try Montale's Roses Musk for another take on the rose note featured here, or Soleil de Capri to sample how Montale does bright citrus in a lighter mode. Montale's perfumes will soon become your scent of choice when you want a fragrance style that is both bold and complimentary, powerful but sophisticated, and can take traditional notes in dramatically new directions. Let these scents be your guide when you're ready to boldly go in a new direction in your life as well.
Read more
Dark Purple by Montale Reviews
12/05/2017
Definitely for older women....it smells like your grandmother !
12/02/2017
Not a fan of this scent at all. Its very overpowering and overwhelming, more suited to an older woman.
12/02/2017
I absolutely LOVED this fragrance! It was very very intense so its definitely not for everyday wear however it is definitely one that someone will notice. I don't think i have ever had a perfume before that you could follow the change of scent through the dry down as much as this one. I was super impressed, cant wait to try more from this brand.
12/01/2017
This is a strong scent that lasts all day. I like a sultry scent so this works well for me. This scent is not for everyone & I think it's a little too heavy for warmer weather. The scent that lingers for me is the patchouli & rose. Normally not a fan of rose but mixed with the patchouli & musk makes a great scent for a mature, confident woman.
11/29/2017
It was just ok.
11/29/2017
The worst smelling perfume. Smells like old lady. I gagged once it was sprayed. Super bummed
11/27/2017
This one opens with a blast of red currant berry and amber, then it fades to a nice plumy-jasmine, still with a strong amber note. Once it finally dries down on my skin, all I get is a strong rose and red currant. Its nice, but I think I would've liked it better as a candle. Its biggest down fall is the sharp chemical smell that you get with the rose and amber, especially when it's still wet on the skin. Unfortunately, that sharp smell usually means too many cheap synthetic fragrance oils were used, and weren't balanced out with enough real ingredients.
11/21/2017
This is a very strong scent! Normally i like strong scents, but this one stinks. It is very harsh. Almost has a burnt smell to it. I sprayed it twice on one wrist & that was hours ago, i can still smell it very strongly. After the burnt smell dies down there is almost a baby powder or light flower smell. So glad i was able to test it first!
11/21/2017
This is a really strong perfume, can really smell the fruit at the beginning. To me, (I'm 30 years old) has a more mature smell to it, reminds me of a posh older lady. I also don't care for the base smell that lingers on my skin, it makes me smell like a black walnut tree. I will say that it does last a long time, it's just not for me.
11/21/2017
I love this perfume, has a strong rose smell but I still love it defiantly a mature smell.
11/09/2017
This perfume is amazing I got so many compliments . The minute I sprayed it I fell in love . Will definitely be during for my collection !!
11/08/2017
This perfume is rare, I honestly don't love the first scents you get when you first apply it but right after that dies down its amazing.... out of all the perfumes I have received this one has received the most compliments!! I can't really smell what others are smelling but wow is what I hear most of the time..
11/06/2017
This is seriously hands down one of my favorite perfumes! I always get compliments on it!!!
11/04/2017
Loved the scent. Perfectly different than your run of the mill fragrances. The scent is not really fruity, but it is feminine and great for everyday, every season.
11/02/2017
I got a sample of this in my Birchbox a long time ago and I remember absolutely loving it but...I could not stand it this time around. It was so strong it gave me a headache (and I'm not particularly scent-sensitive) and it was a bad strong, almost alcohol-y, I could tell it had some really nice undertones but they never came through. Hopefully next month will be better!
11/02/2017
Loved this scent. It's perfect for me. I love all things purple and this is no exception. I'm probably going to have to purchase a full-sized bottle of 'Dark Purple'!
11/01/2017
I should love this fragrance but I don't. It is a very strong musky scent. Not my favorite but not horrible either.
11/01/2017
I like this perfume. It put me in the mindset of sexy and mysterious.
11/01/2017
This was the first time I have actually had to give one of my perfumes away to someone else. It smelled like old,soggy flowers and iced tea. Disgusting. Made me ill smelling it on myself. I got a headache and that never happen s to me.
10/31/2017
This made me smell like an older woman. It was really musky
10/31/2017
Horrible! Smelled like cheap perfume. There is no depth to this perfume, just smells like old musky cheap fragrance.
10/31/2017
Too fruity for me. The amount of musk was perfect, but the fruit was so overpowering. Kinda reminds me of the cheap fruity lotions from junior high school. Not my cup of tea
10/31/2017
SADLY , TO ME THIS SMELLED LIKE A HARSH DOLLAR STORE MEN'S AFTERSHAVE AS OPPOSED TO A FINE LADIES FRGRANCE
10/31/2017
Unique scent, but I love it! I even get compliments when I wear it.
10/31/2017
I was pretty hesitant to try this scent after reading reviews about how strong it is but went ahead with it because it's called Dark Purple. I wish I could say I loved it. The issue specifically with me is, I cannot smell it! My brain cannot pick up these notes and I'm pretty letdown over that because everyone (men and women) compliment me all the time on how good it smells. I just wish I could experience it for myself! I'm giving this a 4 because everyone else seems to love it.
10/30/2017
Maybe I got a bad bottle, smells like an old lady and moth balls, yuck!
10/23/2017
I LOVE this one! The very first time I wore this, I felt like it smelled "old" but every other time has been lovely. It's musky and fruity, dark and mysterious. This could become my signature scent!
10/23/2017
This scent lasts all day! One spray is all you need. Fantastic musky smell.
10/21/2017
Very seductive & sexy fragrance! Great for wearing during the colder winter months. A little goes a long way! This fragrance will last all day. Received this as a sample in Birchbox & I immediately fell in love! I'm very please with my 1st scent bird fragrance! Will definitely purchase a full size bottle.
10/12/2017
This is a very beautiful deep floral scent. Musky and plum. Perfect for the fall/winter months. Similar to its sister scent Intense Cafe without the coffee notes. Loving this scent choice
10/10/2017
I really wanted to like this more than I do. I get a strange "icy" note that is a little nauseating. Oh well, maybe next time!
10/07/2017
This one I really thought I would like it. But it's not my favorite. It's not really for my age. I feel like in 5-10 years from now that I'll wear it.
10/02/2017
This fragrance is so strong, it gave me a headache. Once it wears off a bit, it's fine. I had to give it away because I just don't be picture myself ever wearing this again.
09/08/2017
Either this perfume was adversely affected by shipping in hot weather or it smells nothing at all like the notes described. Very cheap floral "Avon-like" were overwhelming and it dried down to a vaguely fruity body wash smell. Also tested it on paper and pretty much came up with the same thing.
09/05/2017
I did not like this perfume at all.. Bur having said that I do love having scentbird
08/31/2017
Truly not crazy about this perfume. It's VERY strong smelling, and in my opinion smells a bit like a mens woodsy cologne. Not at all what I would wear.
08/31/2017
This perfume is not for me. It has a scent that I like and another one I don't.
08/31/2017
I like the smell of this but it's a little strong. But otherwise I like it.
08/28/2017
I really wanted to like it, because I love musk and patchouli. Something about it is smells smokey to me. It is also quite strong, so I would not consider this office appropriate or something for a first date. I liked the tiny hint of floral to it. The scent definitely matches the bottle and does remind me of the color purple!
08/23/2017
That is one of my favorite perfume that smells A Lot Like a bounce dryer sheet. The Lennon brand.
08/22/2017
Amazing scent, spicy and sweet, very sexy and lasted all day. Montale fragrances are high end and therefore expensive, $120 and up. I decided to try the other Montale scents on Scentbird by purchasing a la carte.
08/08/2017
I'm not impressed with this Parfum.. expected more for the price it costs.. reminds me of how anti mosquitoes spray smells
08/08/2017
I chose Montale Dark Purple as my first scentbird fragrance. I found the fragrance to be a dark berry vampy type scent. The fragrance seemed a bit strong at first spray but as it layed on my skin for bit I loved it. I loved the fact that I could smell it throughout my day. I am glad I chose this fragrance and will give this one another try. If you love Tom Ford's Black Orchid or Tom Ford's Velvet Orchid then give this one a try. I think you can't go wrong with this fragrance, but that's just my opinion.
08/08/2017
I chose Montale Dark Purple as my first scentbird fragrance and I am glad I did. I found the fragrance to be a bit strong at first spray but as it layed on my skin for a bit I loved it. I loved the fact that I could smell it throughout the day. The fragrance to me was a dark berry vampy type scent if that makes sense. I think I will be giving this one another try. If you like scents like Tom Ford's Black Orchid or Tom Ford's Velvet Orchid then give this one a try.
08/07/2017
I love this scent, and would recommend it to anyone.
08/04/2017
Dark Purple is very deep, alluring and sensual. It beckons to your senses and causes you to inhale deeply as it wears throughout the day. For me, it wears really well, and it lasts throughout the day. Also, it is strong initially, however, not so strong that it could induce headaches or become overbearing. I definitely recommend this amazing scent to anyone considering themselves "Grown & Sexy"
08/03/2017
I agree with Tara.. very musky.. not terrible but definitely not a favorite on my list.
08/03/2017
Very sweet. Too girly for my liking. Gave it to my girl she loves it.
08/02/2017
This fragrance really smells like the color purple! A great fall fragrance! Very purple!!
08/02/2017
This one was very strong. If you like musk, almost masculine then you might like this one. I was hoping for more of a fruity musk, this is all musk! Reminiscent of early Avon? Not a fan.
07/28/2017
Don't like it :( there is something about it. I just can't put my finger on it. A little corrosive to the nose maybe?
07/27/2017
Way too STRONG ! Smells like rose potpourri and didn't last long , which I found strange because one spray is all you need ! Yes it's that strong but quickly fades (thank God) LOL .
07/26/2017
It's unique and smells expensive to me. It reminds me a lot of Narsico Rodriguez's For Her (black bottle/pink box). It's spicy and sexy, it's a date night perfume. I love strong scents and this didn't disappoint! This is the 1st Montale perfume that I've tried and I can't wait to order some more!
07/13/2017
The smell is unique & I get constant compliments
07/06/2017
This perfume is strong. Doesn't take much. Has a unique fragrance.
07/01/2017
Omg this is very different, crisp, clean and beautiful❤️ I want this every day! If you like light blue although very different then you will love this one!
06/28/2017
I was not anticipating this perfume to smell more like a man's fragrance. It was way too strong and do not like it all. I wanted to send it back but discovered that I couldn't. However, I did ask for a replacement fragrance at a charge of $9.00.
06/28/2017
Love it something different then what I'm used to but I live it
06/28/2017
Too strong for me.
06/26/2017
Wayyyy too strong! I went to try it on my wrist with a small spritz of it and it was so overpowering that I had to, no lie, wash my wrist FOUR times to get it off and it began giving me a headache. I can't wear it because it's so overwhelmingly strong.
06/26/2017
Wow, this perfume is absolutely amazing, very floral and clean and perfect if you enjoy a perfume that actually gets florals right. The musk is so subtle that it doesn't interfere with the florals it actually compliments it. This is the 2nd perfume from Montale that I'm in love with a will buy ("roses musk" is also amazing)
06/19/2017
Love it! Great to wear anytime, lots of compliments
06/17/2017
Do not like it at all .. Too strong
06/03/2017
It smells good, but it's a little masculine. It reminds me of camping though, it's very spicy, like burning pine wood but with a subtle hint of flowers.
05/24/2017
Just got my 30 day Supply of this lovely scent. This is a patchouli lovers paradise. Let me tell you this is every bit as sexy as Cafe Intense. I just know that this will get me compliments as well. "Love at first spray"
05/24/2017
I had to verify this is a scent for women; it has a masculine edge to it - which in the description they do mention. I smell more geranium than plums, and it is spicier than I anticipated. When I think of "purple" I think of a lively color with a punch of freshness and fruitiness. This scent isn't "fresh and fruity," in my opinion, but it is "sultry and deep." While it is not my usual type of scent, I'm glad I can try something different. It's unique and mysterious - a great combination - and a scent I would wear to go somewhere or do something different.