Montale
Chocolate Greedy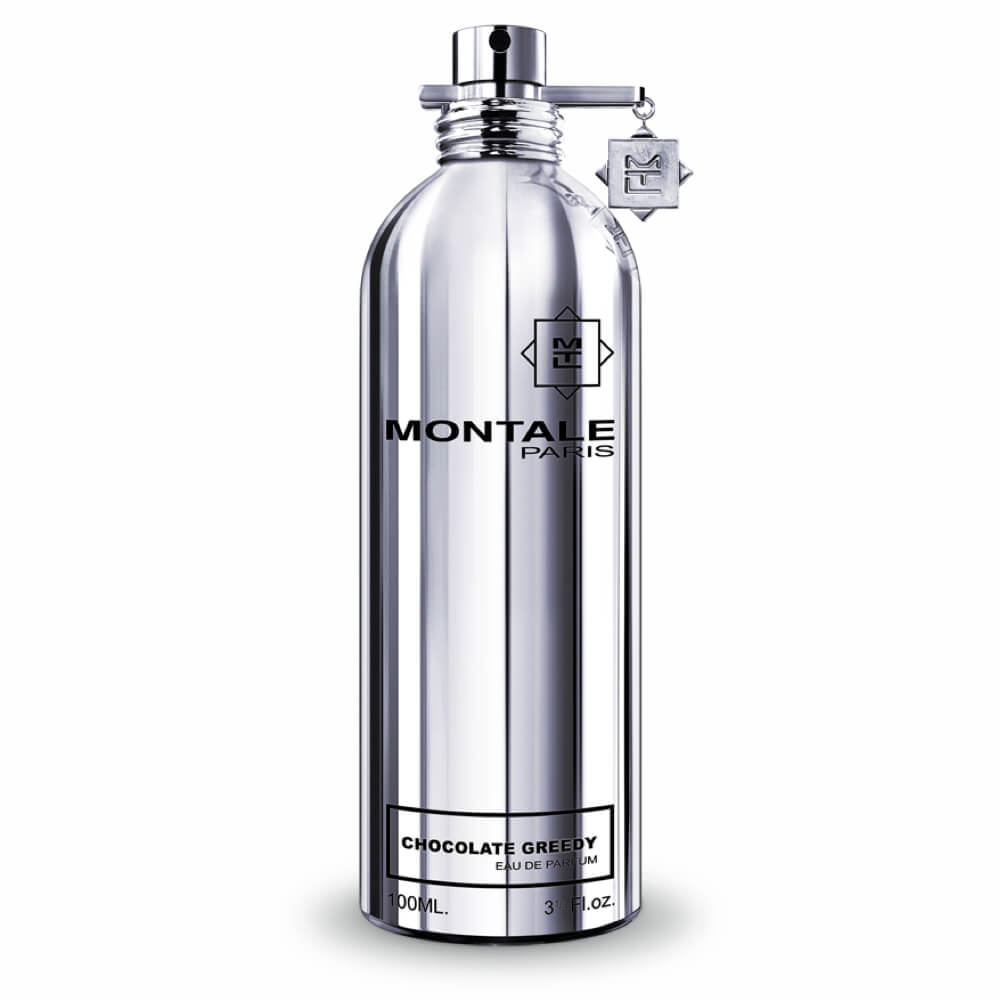 Get a 30-day supply of Chocolate Greedy
for
$
14.95
Notify me once this scent is available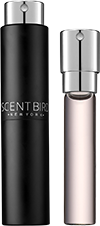 0.27 oz subscription

0.27 oz a la carte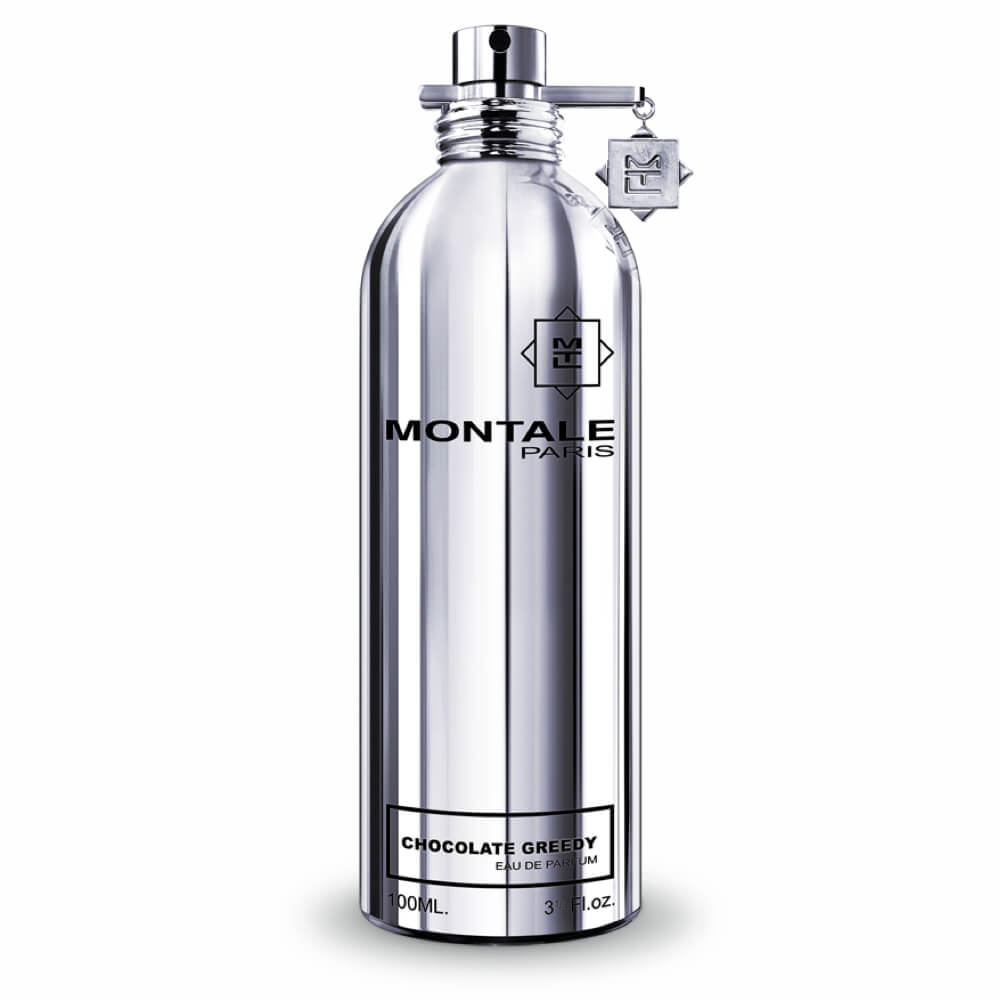 3.4 oz bottle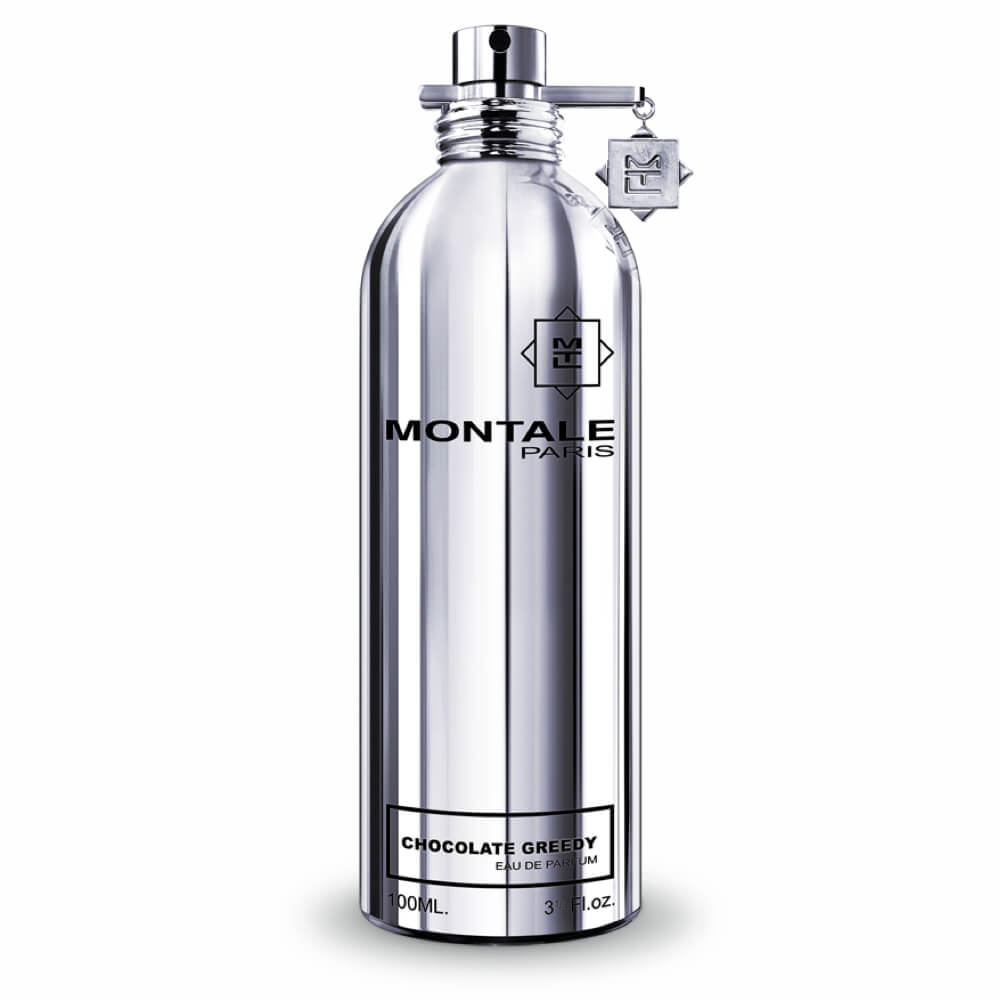 100.0 oz bottle
Share and earn free perfume
Notes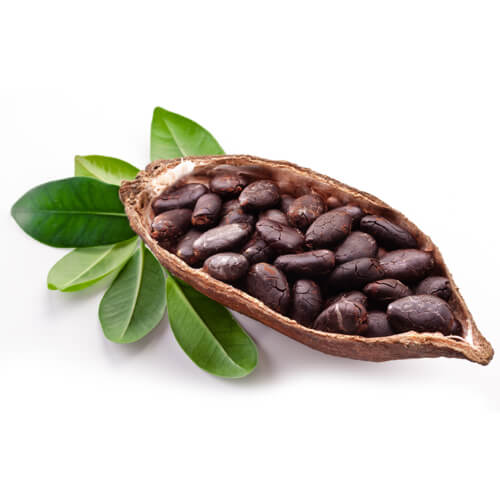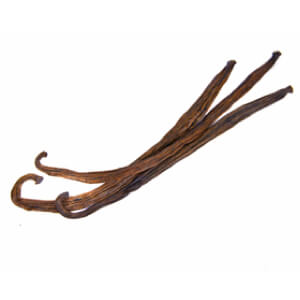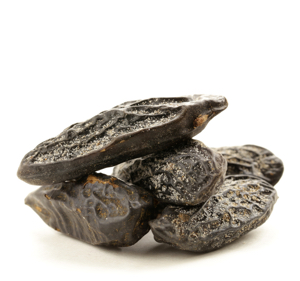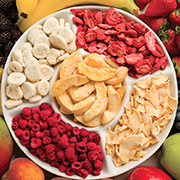 Description
Chocolate Greedy is your after-dinner coffee and dessert served together, in one seriously rich and decadent fragrance. Deep gourmand notes of freshly-ground coffee, powdered cacao, spicy-sweet tonka bean, and creamy vanilla create a perfume reminiscent of home-made chocolate cake with sinfully rich vanilla and tonka bean icing.
You may also like
Chocolate Greedy description
It's the end of an incredible dinner – you've eaten enough to fall asleep at the table. If you still have room, Chocolate Greedy is your after-dinner coffee and dessert served all at once in a seriously rich and decadent fragrance.
Montale has layered this perfume with deep, delicious gourmand notes of coffee, cacao, tonka bean, and vanilla to create a perfume that smells like a home-made chocolate cake and wears like silk on the skin.
The holographic cake hovers under your nose for hours, as Montale is known for making perfumes of tremendous power and longevity. The coffee and cacao notes are both powder-dry, as if you had ground them yourself. The vanilla and tonka beans are the sinfully thick icing that binds all the notes together and pulls them fresh from the oven.
We never thought we'd have to say this, but don't wear this perfume if you're hungry already – Chocolate Greedy knows what you crave and will waste zero time in making you crave it. Go back for seconds if you must, but please know that this perfume is nothing but raw, unfiltered addiction for gourmand lovers. Don't say we didn't warn you.
Read more
Chocolate Greedy by Montale Reviews
12/05/2017
I loved this scent. It is a light chocolate scent that smells so yummy, it last all day. It is not to strong!
12/05/2017
This fragrance is unique and delicious. I absolutely love it!!!!
12/02/2017
This is a sweet perfume, but since there's not floral tones it's perfect for the fall. Not over powering and subtle, I have gotten a lot of compliments on it.
12/02/2017
Love love love this!
11/30/2017
Absolutely love this. My family says I smell like a chocolate store. Exactly what I've been looking for! Stays most of the day. No fake chocolate smell, just a good, fudge smell. Bought a bottle!
11/30/2017
Starts off a little rough with strong cocoa, but in a few minutes mellows out to a lovely spicy chocolate vanilla with sweet amber background.
11/29/2017
Love this fragrance, it's absolute chocolate heaven. Amazing projection and longevity. Great reaction and compliment getter. Perfect for cold weather.
11/29/2017
I loved this one. It IS a little overpowering when you first spray it but once it dries a little it's super sweet with mostly vanilla but there are undertones of chocolate.
11/27/2017
Smelled more like vanilla than chocolate and evaporated very quickly. The dry down smelled like chewable vitamins and then disappeared completely.
11/25/2017
I love this perfume!!!! It's so rich and chocolatey!!!!!
11/19/2017
I believe this is my favorite.. I wish there was a body wash, lotion and hand cream. I would buy it all
11/19/2017
It smells incredible! Too bad I didn't get to enjoy it. As soon as my 16 year old daughter smelled it, it became her perfume! Smells like cookies....good enough to wear!
11/18/2017
Smells like brownies with a bit of floral on me. I love it!
11/16/2017
At first this scent made me feel ill. It was godawful, like super sweet chocolate and dried fruit. BUT rather than rushinng to wash it off I decided to give it a chance. Once it dried down I'd say after 30 mins to an hour it smells amazing. The fruity undertones mostly disappear and it has a cocoa puff cereal/cocoa butter/hot chocolate scent that I just want to eat. It has great staying power it lasted me all day, and one of my coworkers complimented me on it. I would not wear it during warm weather I think it would get nasty smelling but for winter or cold days it's perfect.
11/15/2017
This decedent scent reminds me of toasted marshmallows in a warm cafe! It not only lasts all day, but it stays true to it's scent on any surface. While wearing it, I get many compliments and many of my students comment on how good it smells. I highly recommend this scent to anyone who loves hot cocoa and a warm fire on a chilly day!
11/13/2017
What an intoxicating scent! This scent is by far the best scent I have gotten from Scentbird. This goes on strong at first but within minutes calms down to a warm, rich, luxurious, yummy scent. It smells like a fresh baked chocolate cake with a touch of warm vanilla at the end. I have received so many compliments on this scent. People walk by my desk and comment on how good it smells. I loved this perfume so much I ordered it again for my November scent.
11/09/2017
This is one of those I was unsure of. It goes on strong. Overly artificial chocolate scent. It was to the point of giving me a headache with only 2 sprays. With that said as the day went on it turns into a nice subtle chocolate cake scent. Many complaments as day went on and scent lightened up.
11/07/2017
It was a bit too strong for me. Made me sneeze every time I sprayed on. But everyone around me including my hubby liked it.
11/07/2017
This fragrance has a very strong cocoa scent mixed with vanilla? Took a bit to dry down. Will have to try again to see if it really works for me.
11/05/2017
Who doesn't like chocolate ?
11/05/2017
Absolutely choco smell but all my friends didn't smell any choco instead they kept asking me what is this smell
10/31/2017
Nice chocolate smell and it seems to last all day
10/30/2017
I'm loving this one. It's sweet, creamy and chocolatey. It smells exactly like you're in an expensive chocolate store. If you like chocolate; you will love this one.
10/23/2017
I adore this. Yes, it's a bit artificial-smelling when first sprayed, but it instantly dries down to a delicious, sweet, powdery chocolate scent. I absolutely love how strong this is and how I get whiffs of it on myself all day. Now THAT is a perfume. It doesn't fade until I shower, but isn't at all overpowering. It's nicely balanced and a great example of a gourmand done right!! I may just put this in my queue for another month!
10/11/2017
Be prepared for a very overwhelming first smell if you are used to a lighter fragrance. It does eventually smell more like chocolate but initially it was so strong I had a headache. Once it wears down it's suttle chocolate smell is good. One spritz to get used to I recommend. Don't let it kill the idea of what it becomes.
10/04/2017
Worst smell ever! I had to wash before throwing up , my husband gagged at the smell of it . I can't even bring myself to gift it on . Can I get a refund on this one? I will stick to Chocolat Mat my favorite.
10/03/2017
It's a very strong raw cocoa bean odor. Not at all what you would expect from a perfume. If I owned a candy store and wanted more attention, I would definitely purchase. I was hoping it would be a little more of a sexy fragrance.
09/28/2017
This was so unusual and unexpected. It starts off super bitter, acrid, and very, very strong in a somewhat unpleasant artificial way. The effect is like a cheap chocolate-flavored liqueur and actually made me nauseous! However, my accocoations with cheap flavored booze dissapreaed after the yummy delicious dry down. In fact, the way this scent develops reminds me of Angel by mugler! The top notes are literally a soup, but as each layer unfolds you can see that each part is actually quite delicious. As you wear Chocolate Greedy, the scent only keeps getting softer, yummier, with more edible parts and less of the unappetizing ones. Soon it's a scrumptious, dusty, vanillin-coco puff, and it stays that way for the rest of the day. Definitely long lasting and sits close to the skin (which I prefer). You won't clear out a room, but anyone who comes close enough for an intimate conversation will smell an aura of chocolately goodness!
09/12/2017
Smells Good enough to Eat!!! Yummy!!!😋😋😋
09/07/2017
I was excited to smell this fragrance and I loved it, what can I say people ask me all the time what am I wearing, and I tell them about sentbird
09/02/2017
If you appreciate gourmade fragrances you will love this amazing elegant sweet scent that smells rich! I adore it! I wear it on special occasions & receive so many compliments. Others say it smells cheap but montale is far from cheap. it is a gourmade fragrance/perfume with vanilla undertones, it perfect! Great job montele!! ❤️ I'm ordering the other montele to mix the 2 together. I heard the 2 together= awesomeness!! It's different than my other Michael kors, Gucci, English laundry, Kate spade, dolce, Burberry, but that is what I love about this amazing unique scent! I think it's a must have & you can't go wrong trying it for the price. A full size bottle is super expensive so I'm savering each drop!
08/31/2017
I'm bummed I wasted a month. Smells like cheap dollar store chocolate bar or that plastic chocolate smell or like a generic brand version of cocoa pebbles. I was expecting for it to smell more rich, and buttery, more decadent. not at all. They should just change the name to "Knock off Chocolate"
08/18/2017
i normally absolutely love monale scents but this one was awful when i tried it i had to go shower to get rid of the smell. :(
08/12/2017
I was not a big fan of this. on me it smelled like clay. My friend tried it on and it smelled really nice on her. It smelled like tootsie rolls om my friend.
08/03/2017
Beastly performance. Incredibly chocolatey
08/02/2017
On me this ended up smelling like Play-Doh on me. Now I gave it to my friend and it smells like chocolate and vanilla smell really good on her just on me and just doesn't go with my body chemistry.
08/02/2017
This smells delicious! I just wish it lasted longer.
07/25/2017
The most beautiful smell, I can't get enough. It's Woody and sweet, the chocolate seems secondary to me more vanilla under tones but subtle. A must have, very sexy!!!!
07/20/2017
Addictive and sweet. A gourmand'dream.
07/14/2017
Toooo much of vanilla and chocolatey fragrance. its long lasting but makes you feel like food.
07/07/2017
This is very chocolate forward and as a result sweeter than what I was expecting.
06/26/2017
Love this scent been looking for something like this for so longgggg
06/23/2017
Super sweet and delicious smelling! love this almost as much as cafe intense from montale
06/04/2017
Do you want to smell like brownies? Because that is what this is: rich decadent gourmand chocolate. Hands down my favorite chocolate fragrance by a long shot.
06/02/2017
I absolutely love love love this scent!!!! It is totally me!!!!
06/02/2017
OMG, so very much in love with this scent. Truem rich chocolate all the way. It actually smells almost identical to Aquolina's Chocolovers, which is discontinued & hard to find. I had been looking for a replacement for that & this one is perfect!!! I have been impressed with all of the Montale scents I have tried. If you like gourmand scents, you need this in your life!
06/01/2017
I love this scent. Montale's perfumes are so warm and sweet smelling, every time i wear this one or the cafe intense, i get complimented on how good i smell.. from men and women. I would definitely say both of theses scents are more feminine. Plus scentbird is a great place to try these scents because you get a lot of bang for your buck. Full sizes are pricey at $170 for 100ml
05/25/2017
Smooth. Velvet. Yum.
05/25/2017
This is wonderful!! It smells really good. Hint of spice and chocolate. Not overpowering at all. I think I found a new favorite!! Will def be buying the full size when I am out.
05/08/2017
Love it! Smells like brownie to me and lasts a long time. Gourmand perfume lovers will enjoy it.