Molinard
Vanille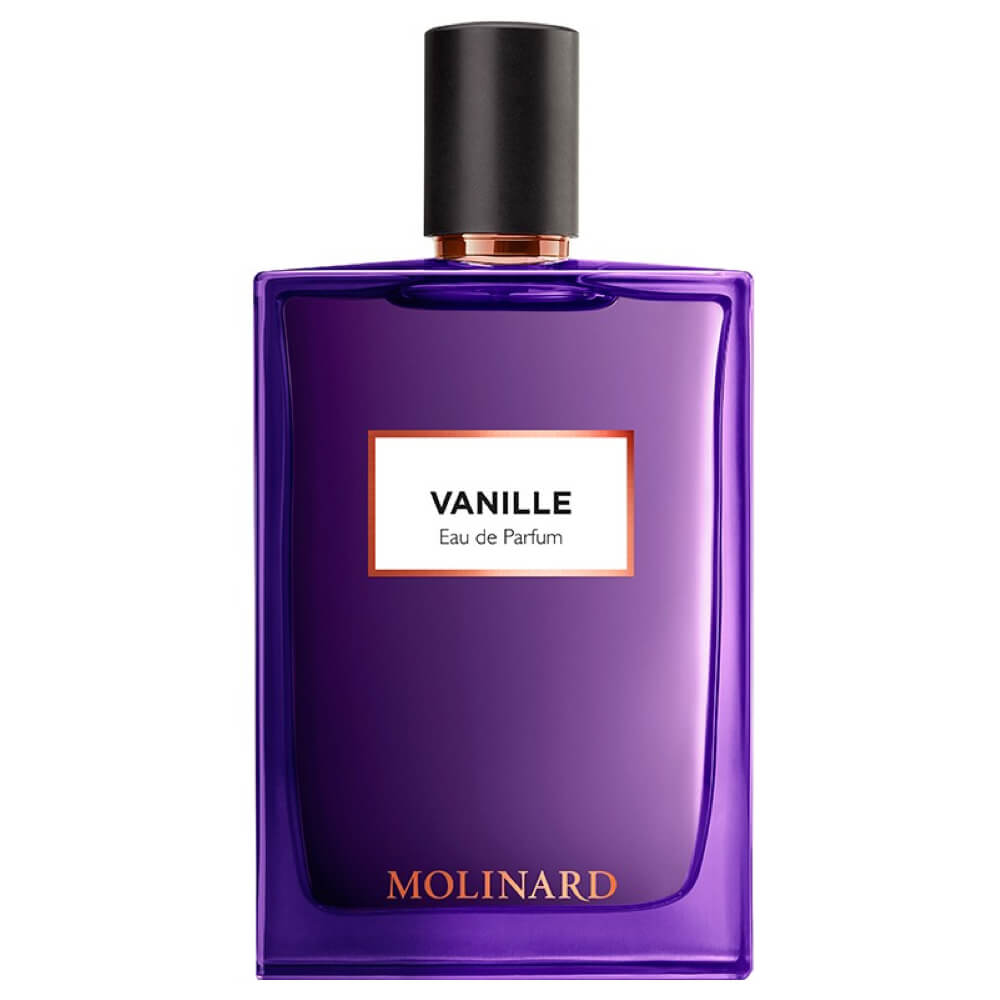 Get a 30-day supply of Vanille
for
$
14.95
Notify me once this scent is available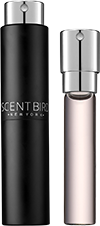 0.27 oz subscription

0.27 oz a la carte
Share and earn free perfume
Description
Molinard's Vanille is the top of the mountain for vanilla fans. A top note of vanilla flower adds a green hint, that quickly fades into an ultra-voluptuous, spicy vanilla pod and sumptuous "greedy vanilla" accord. The base includes a dash of smoky benzoin, but this scent is tailor-made for the purists.
You may also like
Vanille by Molinard Reviews
11/16/2017
omg! all i can say is YES! i already bought a big bottle because this is my new favorite, its sexy and has a smoky caramel/ vanilla smell. hands down a perfect way to begin my sent bird!
11/09/2017
My absolute favorite so far. Not too strong but almost edible oh my goodness 💕
11/05/2017
I love that I got this right at the beginning of the month...This fragrance is exactly what I was looking for. A very womanly take on my favorite scent vanilla. It was beautiful.😙😙😚
11/03/2017
Great vanilla smell that isn't overly sweet like cheaper alternatives. I think it's a great winter scent since vanilla is just about the coziest smell out there.
10/17/2017
It's a great fragrance but a bit sweet for me. It reminds me of cotton candy and vanilla.
10/17/2017
I absolutely loved this! My first purchase and I'm very pleased!
10/16/2017
I love vanilla scents and this one is by far my fav. Warm and light it reminds me of the 90's. It has a slight musk and smoke smell which add a touch of sophistication.
10/13/2017
I reordered this for my 5 year old. She loves the perfumes I get so I got one for her. Thank you!
10/06/2017
Love this perfume!!
10/04/2017
An amazing fragrance. This is the first perfume I have received from Scentbird and it is delicious. Some how strong and light at the same time. I can't get enough!!! LOVE IT.
09/13/2017
Not sure how I feel about this fragrance. On me it smells EXACTLY like a combination of cotton candy, French vanilla ice-cream, and the burnt sugar from creme brulee. It is a little too smokey smelling for me. However, the smokiness is what keeps the fragrance from being too cloying. I do not think I will be purchasing a full size.
08/27/2017
I am obsessed with this scent. I wear it daily and people have asked if someone made cookies or if there was cupcakes in the office . Also I have been told I smell like chocolate which is funny when I tell them it's Vanille.
08/26/2017
Love love love this perfume! It's a bit strong when you first spray it, and it burns your nose a little bit. But once it settles into your skin, it gives off the most incredible, warm, vanilla scent. If you've ever had one of those scented stuffed animals that smell like chocolate, that's what the scent reminds me of. Definitely one of my favorite perfumes!
08/25/2017
I am a fan of vanilla so I love this perfume. Under the vanilla is a warm sensual note. This scent is sure to please both men and women. Definitely one I will return to in the future!
08/12/2017
Love this perfume it is a very sexy musky vanilla smell. It honestly reminds me a lot of the vanilla abricot perfume.
08/11/2017
It definitely smells like vanilla and it's pretty good
08/03/2017
I'm using this as a room air freshener....so...
08/02/2017
Vanilla is my favorite scent so this is perfect for me and I love the longevity of it. Vanilla scents or mixtures with vanilla work well with my chemistry. This scent is good to mix in with other perfumes as well
07/26/2017
Not my cup of tea. The smell of something burning, like a candle wick, is seriously throwing me off. Pretty disappointed.
07/18/2017
By far the best vanilla scent I have ever worn. It is very sweet but it's an adult type of sweet with a bit of addiction.
07/12/2017
Vanilla is my "comfort" scent. I love it in this perfume.
07/12/2017
Love it! One of my favorites!
07/05/2017
Smells great! Not too strong. I would get it again:)
06/27/2017
This perfume is so sweet that it made me ill while I was wearing it. I LOVE the smell of Vanilla, but this one was just too much for me.
06/07/2017
Wanted to love this scent but the spray bottle is broken and every time I try to spray it it gets everywhere. Is there anyway another one could be sent to me??
06/04/2017
Love this scent! Great on its own or layered underneath other gourmand scents. The vanilla notes are strong, and this has staying power throughout the day. I've gotten lots of compliments wearing this.
06/04/2017
This perfume is very sweet! My husband said is smelled like a bakery lol. It's not a heavy sweet smell, it's light and very vanilla. Usually I like vanilla and bakery scents for fall and winter but this one is on the light side so it's perfect for spring and summer. The scent fades a lot sooner then I'd like.
06/04/2017
Amazing !!!!!!!!!!!!!!!!!!!!!!!!!!!!!!!! Smells just like vanilla with alittle spice
05/31/2017
This scent delivered exactly as advertised!! Vanilla, slight chocolate and coffee. Smells devine!! Smells like cookies (for grown ups) in a bottle!!
05/19/2017
This is a great layering fragrance or perhaps a casual in cooler weather scent. Strong but not overpowering vanilla..
05/06/2017
This just came in the mail and I'm so in love! Vanilla is my favorite sent.....And this is by far the best vanilla perfume I've had to date!
05/05/2017
Not a fan of this one. Reminds me of just sugar or brown sugar and I don't even smell it after I spray it. Just not my cup of tea.
05/03/2017
This is extra yummy.
05/03/2017
I really enjoy this fragrance. It's yummy and vanilla based with a sophisticated edge. Not Bath and Body works in a teen market. It's cast was about 5-7 feet with longevity at the 5 hour mark for me. My hubby nestled into my neck and loved it
03/06/2017
Very awesome Vanilla scent that stays with you all day.
03/06/2017
Fabulous!! All my friends compliment me when I wear it!
03/05/2017
I loved the warmth of this scent!
03/03/2017
it smells like straight vanilla. if you love vanilla you will love this perfume. for me it was a bit too much.
03/03/2017
Just not for me. Smells like burning wood to me with some vanilla.
03/01/2017
I like it alot, it smells kinda vanilla and wood/saw dust but in a good way.
02/28/2017
Always get compliments that I smell like chocolate when I wear this scent lol. I wish it lasted longer, but overall still really like it
02/23/2017
Love it! Very sweet/ bakery type vanilla. This scent is beautiful and a slightly more sophisticated vanilla. I just wish it was a bit stronger but definitely worth trying.
02/22/2017
OMG so in love with this perfume!!! It is sweet and warm. It smells like traditional, real vanilla extract. Its perfect.
02/04/2017
It ireminds me of Vanille by Outremer.
02/04/2017
The best sweet but grown up vanilla scent I have found. Very similar to Vanille Extreme by Comptoir Sud Pacifique, just a tad less sweet smelling. The way this scent lingers on the skin is so comforting and romantic!!!
02/04/2017
If you like vanilla you will LOVE this. It begins smelling like a bakery and settles throughout the day to a lovely light sweet scent.
01/31/2017
This is a very light, young fragrance. It is very sweet and sugary vanilla.. it's almost like vanilla cotton candy. I really like it and it's a fresh, lovely smell. The only downside was the scent didn't last very long at all. In a typical day of wearing this scent I found myself having to reapply around 4 times.
01/29/2017
I for sure would not say it's terrible, and it does NOT smell like cheap tobacco smoke either. 😒. However, it's a super strong EXTRA sweet vanilla smell. It's top notes are like a vanilla extract smell at first, then dries immediatly to a cake batter vanilla, then softens over time to a vanilla marshmallow mixed with cotton candy smell. So, while I'm a vanilla fan? This smells like something a teenager would wear. And by teenager? I mean this is something I would have worn while I was the ages of 11-13. I will not be buying a bottle of this.
01/22/2017
Too strong, smells like cheap tobacco smoke.
01/04/2017
Love this scent so much, not too overpowering.