Molinard
Figue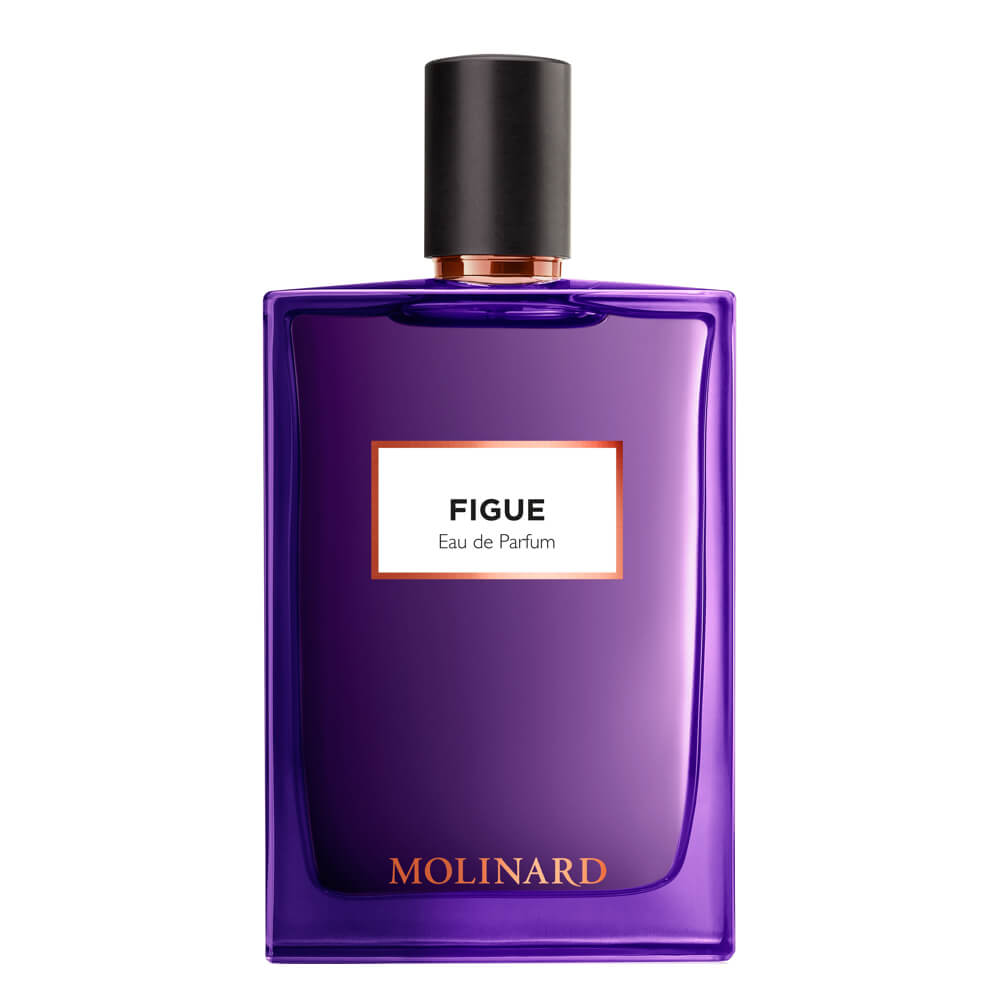 Get a 30-day supply of Figue
for
$
14.95
Notify me once this scent is available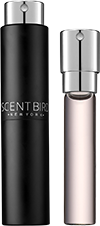 0.27 oz subscription

0.27 oz a la carte
Share and earn free perfume
Notes



Description
Molinard's Figue is a light, airy, and brushed velvet fig fragrance with sensually lush accents of jasmine sambac and black currant. The tart black currant and jasmine's sweet, heavy cream add to the fig's enchanting indigo feel, over a bright base of sheer musk and bright, dry cedar.
You may also like
Figue by Molinard Reviews
11/13/2017
It took several days of using this for me to decide what I thought. The first spray was completely overpowering with citrus and I didn't think I'd like it at all. It settles and becomes very woodsy which I liked better but still wasn't sure about it. After using this fragrance for about a week, it's grown on me. It's definitely not my usual, but I kind of like that about it. It's very unique.
11/10/2017
Smelled like a spicy version of Blue. Not a bad fall scent.
11/06/2017
It's okay but nothing I would reorder. Just not my cup of tea. It smells quite strong and just very citrusy.
11/05/2017
Not good ! Smells very cheap and not sophisticated at all. Kind of like it was bought at Walmart or something.....like chemicals.
11/03/2017
I am not a fan of this scent. It smells like lemon dish detergent when wear.
10/31/2017
I tried hard to like this one but it just smells dirty. Do not recommend.
10/28/2017
Enjoyed the fresh and woody scent, very nice break up from the candy and sweet scents. Lasts a few hours then need to reapply
10/08/2017
Love this scent! It is rich and creamy not sugary sweet. Definitely a full-bodied perfume and I think it's perfect for fall/winter. Did not last very long though. Have to reapply often.
10/05/2017
I haven't tried this yet but I'm going to I just want to know when people say it's mature but not grandmotherish What does that mean! I ask because I'am a Grandmother of 8 soon to be 9 and I get told all the time I don't look like a Grandmother when I take my grandkids to the store people often think they are mine! So to you youngins what is OLD? 😉💕
09/29/2017
They sent me the wrong perfume :( I was really excited to try this one but got Harajuku Lovers instead and hated it.
09/26/2017
I did not like this perfume at all. I thought it was too strong, it has an "old lady" smell to it.
09/26/2017
I adore this perfume! I sprayed it as soon as I got it and it took a few minutes for me to judge the scent. At first I was not thrilled, but after a few minutes, I decided I loved it and had to spritz it on myself again! It smells fresh and subtle but still stands out. It is described as "fruity", but I wouldn't really say it's fruity, as those smells can sometimes be overwhelmingly sweet. This is delicate and soft. It smells sophisticated and elegant! By the way I am 22 years old if this helps anybody considering this perfume. Definitely not an "old lady" perfume in my opinion, but sophisticated as I said before. LOVE!!!!!!
09/22/2017
This smells so good! Not sweet or fruity just delicious! Seems strong hope I'm not gagging anyone but it lasts 5-6 hrs on me. Hafta purchase this!
08/31/2017
It is quite sweet, even a bit oriental maybe
08/30/2017
C'est très sexy. Sexy is the only way I can begin to describe this. It's a very mature scent, but not mature like grandmother-ish... just sophisticated. Seductive and alluring. Magical and different. It demands attention. There is a mysterious sweetness to it yet this fragrance is not at all sweet. This is not a "bright, colorful, twirling-in-the-wind" feeling.... this is an "almost-sunset, sun-going-down, heels echoing off the bustling cobblestone road as the wind playfully flirts with your curls and dances with your scent as soft string lights hanging above illuminate smirking red lips and all eyes are on you. You smile because you hold the attention of all around you but the smile soon fades and you begin to glow because you know that you came here for one reason and one reason only... and tonight you will make him yours." Yes. That's how this makes me feel. I would even seduce the man in French, just because. J'adore Molinard "Figue!" I wouldn't even layer this with anything else, I would let this rock as is because it speaks for itself. This is my first Scentbird fragrance and I couldn't be happier with this choice! Can't wait to see what adventures this perfume takes me on ;)
07/27/2017
Smells so good!
07/07/2017
Loved this fig scent. It has a fresh but spicy depth to it. There is nothing sweet about this which can happen with fig scents. Very Crisp. Very Clean.
06/30/2017
This is wonderfully fruity but doesn't last very long. I am in love!
05/27/2017
This is a very unusual scent but I like it. I can definitely smell the fig and citrus. It is more woody than I expected but that's cool, just makes it a little more unisex than I anticipated.
05/05/2017
I love this scent !!!
03/07/2017
Not what i expected, but i like it
03/05/2017
Did not like this at all
03/04/2017
Did not like this at all
03/02/2017
Love this scent! It is very fresh, a bit green and luscious, no overpowering sweetness, the fig really shines through! I find it good for a workday as it stays fairly close to the skin and does not project too much, which is a plus in the medical field.
02/25/2017
Not what i expected! Im gonna give it a few more days but i think it will grow on me!
02/23/2017
This one is my favorite so far. It is very unique. It has a spicy, earthy quality which I love. Can't wait to try more perfumes by Molinard!
02/03/2017
A little bit too Woody for my taste
01/31/2017
Love this scent. I will be purchasing this one. It is light enough for the office and wears nicely throughout the day. I like how it smells the same upon application as it does on dry down.
01/19/2017
I absolutely am in love with this fragrance; it's unlike anything I've ever smelled and it's divine! I'm horrible at describing scents, but it's fruity and spicy and very exotic. One of my favorite picks thus far.