Michael Kors
White Luminous Gold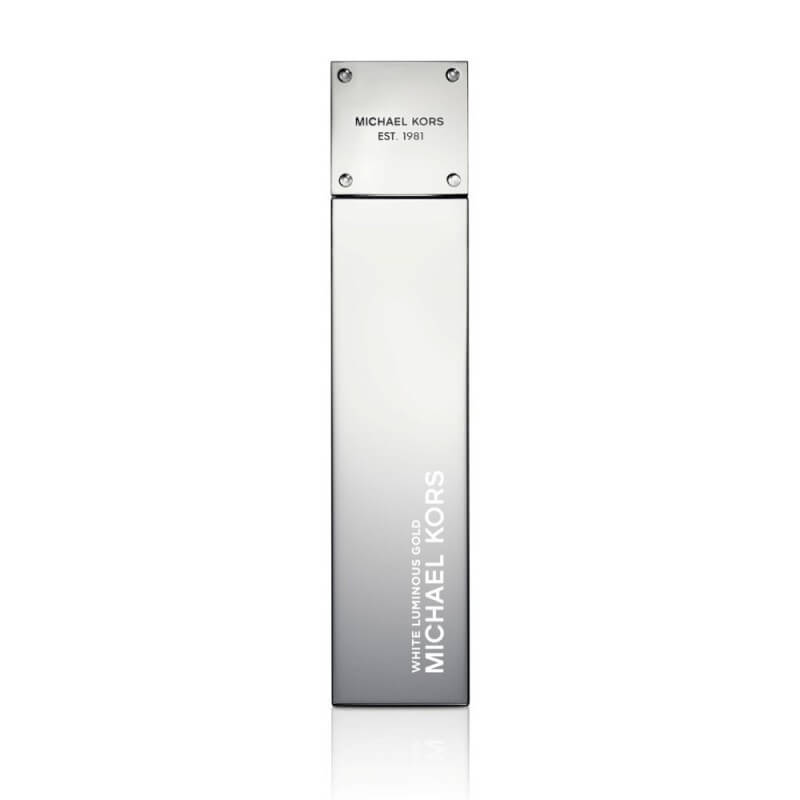 Get a 30-day supply of White Luminous Gold
for
$
14.95
Notify me once this scent is available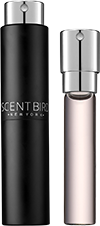 0.27 oz subscription

0.27 oz a la carte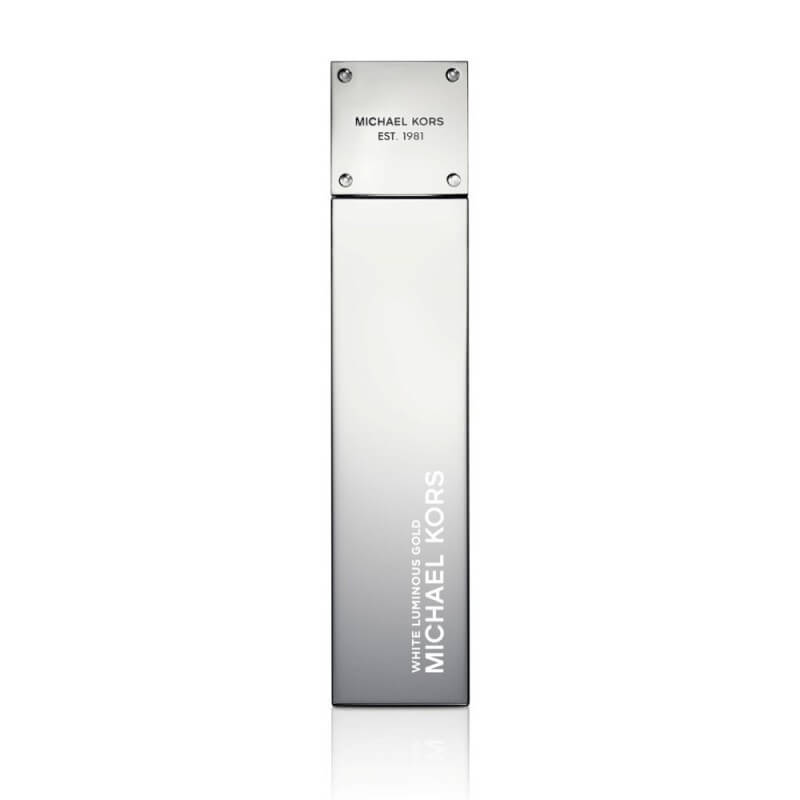 3.4 oz bottle
Share and earn free perfume
Notes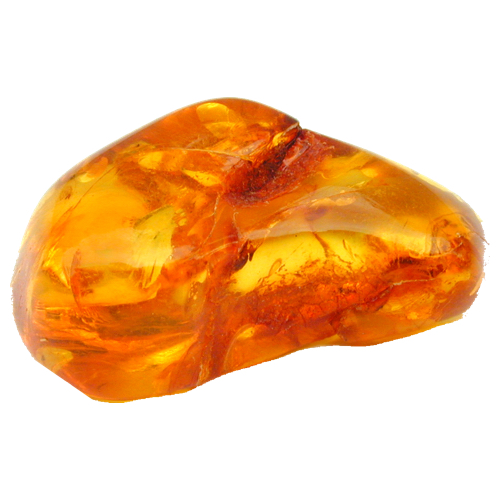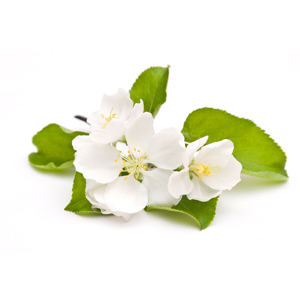 Description
<p>White Luminous Gold is a scent that balances warm and cool notes to great effect. It offers up soft scoops of buttery amber and powdery, spicy jasmine, and sends it into the stratosphere off with a lusciously juicy pear note that sings as high as a headlining soprano at the Met.</p>
You may also like
White Luminous Gold description
Michael Kors White Luminous Gold is a striking, memorable fragrance, and one that will keep your nose returning obsessively to your wrists. The clue to what makes this fragrance so distinctive lies in its name.
The gold part of the equation is the slinky, buttery amber accord that wraps around your body as sensuously as a cat. It features both the light warm glow of burning amber resin and the warm, kitty belly softness of vanilla.
The "white" and the "luminous" parts of the composition also soon click into place. A juicy, dazzling pear note is the white element, exploding through a topnote that feels bright and metallic, like light bouncing off water.
The pear note is what floods the fragrance with a blaze of white light. It smells as sharp and as dangerous as a shot of Pear William poured over shards of ice and metal.
Luminous is exactly the right word to describe the heart of this fragrance. Fans of bright, airy white jasmine will have a field day here, because White Luminous Gold pairs a crisp, clean jasmine petal accord with a hint of spice. The aromatic heat of the spice renders the florals warm and powdery.
What makes White Luminous Gold so special is the way that it slides almost imperceptibly between the fresh, almost biting juiciness of pear (White) to the radiant, spicy cleanliness of white jasmine (Luminous) to the warm, buttery sweetness of amber (Gold), and all without missing a step. It is seamlessly constructed.
The spicy, powdery florals and amber conjure up an elegant retro vibe that wouldn't be out of place on the glamorous starlets of 1940's Hollywood. The warmth of the amber plays wonderfully against the shiny sharpness of the pear, their differences allowing us to better see the beauty of each. We can see a young woman with a sense of mischief and elegance pulling off this warm/cool contrast to great effect.
Read more
White Luminous Gold by Michael Kors Reviews
11/20/2017
I was stunned at this scent - it was so strong, smelled like an older lady. I love the majority of MK, but not this one at all.
11/17/2017
Not for me it's too "mature" maybe for an older lady it's quiet strong.
11/17/2017
This is for a grandma! I️t just smells like an old lady did not enjoy I️t!
11/02/2017
This perfume is not for me. Way too powdery smelling. I gave it away, once I pur it on I had to wash it off right away. Was very disappointed since I lived my first scent so much.
11/01/2017
Not for me at all maybe my mamaw
10/31/2017
Not really me, smelled like it belonged do a much older woman.
10/31/2017
Elegant aroma, I didn't think I would like it but once I put it one I was surprised.
10/31/2017
When I first got this I didn't like it but I tried it again and then again and now it's my favorite. I have all ready put it on my list again .
10/24/2017
Not a smell for me, more for a nanna.
10/24/2017
This is a fragrance for an older woman. It reminds me of that green bottle my grandma used to have when I was a little girl......over 35 years ago. It wasn't pungent and eventually turned soft .
10/13/2017
This is my absolute favorite! Powdery, sweet, and sexy. I am always complimented when I wear this perfume. Definitely recommend!!
10/09/2017
This fragrance smells ideal for grandma.
10/02/2017
Powdery floral good for winter
09/28/2017
Not a scent for me
09/27/2017
To me this has that grandmas house smell too it
09/25/2017
Didn't like this at all. Too heavy
09/07/2017
I was expecting to smell like a perfume that I remember from long ago. This perfume didn't live up to my expectations. Honestly to me it smells old...like a grandma. I did't like it.
09/01/2017
it did not smell good at all it smelled ike a old lady i sprayed it on me once and afte that i put it up to give away but that was just my body chemisty i guess..
08/18/2017
So much more "old lady perfume" than I was expecting... and very strong.
08/17/2017
Not a fan of this scent but my friends love it
08/05/2017
I really like this perfume! It last all day .
08/04/2017
I love this sent so fresh an inspiring makes me feel pretty,last long time
08/03/2017
I really did not like this scent. I'm 47 and it smelled like my grandma. It's not one I'll order again.
08/02/2017
Really enjoy this sent especially after a shower in the evenings, to go have a few cocktails.
07/27/2017
I thought it would be softer floral.. it was more robust and musky. Not bad, just not for me
07/26/2017
Not really something I would wear it's too strong for my taste.
07/22/2017
Too sharp and soapy scented.
06/21/2017
Not a fan. Smelled like something someone's elderly aunt would wear to church.
06/04/2017
Didn't like this one, too strong flowery kinda old lady to me. Does not take much & it lasts 8+ hours.
06/04/2017
I love Michael Kors perfume. This one I hadn't tried yet. It's a strong scent in the beginning but a nice scent and it doesn't fade where you have to keep applying at throughout the day.
06/04/2017
Love the scent. Will get it again and I will try other Michael Kor
06/04/2017
More for a mature woman. Not young.. Too strong.
06/03/2017
NO NO NO...TOOO STRONG NOT A PLEASANT SCENT...wish I would have read the reviews
05/31/2017
This is a wonderful scent that I plan to add again to my list of "go to" fragrances for special nights out! Love this!
05/31/2017
Love this deep scent
05/03/2017
Eh... Kind of a grandma type perfume... Not what I was expecting.
05/03/2017
It smells like a really bad old lady perfume. Definitely wont be wearing this one EVER!!
05/03/2017
Couldn't stand the smell. It smelled like something my great grandma might like. After I sprayed it on my husband and kids said it smelled so bad I had to shower and scrub off.
05/03/2017
Not for me I did not like it at all, it smells like something for a man
04/30/2017
Smells great..For me it's more of a special occasion scent..But it's nice.
04/29/2017
At first I did not like it , too strong. Tired again , went to work and I received many compliments. Gave it to my co-worker since she liked it so much. Sooooo I will buy it again since I did like how it smelled on me 😊😊
04/27/2017
Not for me. I hate the smell
03/07/2017
Strong smelling not bad just not my style more of an older persons perfume.
03/07/2017
its strong just need a drop but I love the smell
03/06/2017
Went to a family get together and everyone loved it. If you don't like something you order always a good gift for someone else.
03/06/2017
Did not like. Way too strong.
03/06/2017
Never received to make a review!!!!!!!
03/06/2017
Was not for me. More of an older lady smell.
03/06/2017
Super powdery! I hate using the term "old ladyish" but this is definitely for the older ladies.
03/06/2017
This was not at all what I expected. Not a good fit for me. Really overpowering on me and not appealing. In the garbage 😟
03/06/2017
love this scent.
03/05/2017
I love the smell of the scent with the jasmine.
03/05/2017
Not crazy about this perfume. It smells kinda old laddish to me. Not what I'm looking for.
03/05/2017
Very strong. Grew on me. Great for my job
03/05/2017
Was not my kind of scent. Too Musky for me.
03/05/2017
Not a huge fan, very strong and "old ladyish"
03/05/2017
I am not a fan of this perfume. It reminds me of an old lady smell.
03/05/2017
Smells like old lady
03/02/2017
Not a real fan.. this is the first one, I am not crazy about
02/18/2017
I've rarely encountered a perfume I dislike so it surprises me how much I detested the smell of this fragrance it's a sharp in your face scent I don't think fits well with women in general.
02/06/2017
Smells great but doesn't last long
02/05/2017
Way too strong, old lady smelling.
02/04/2017
It was horrible smelling! I was completely diasappointed in my choice!
02/03/2017
This didn't have the essence I am used to when I purchase at the department store. I was very disappointed because I already had this scent. Are these replicas? Because the scents I've gotten are old lady scents!! Very disappointed!
02/03/2017
Definitely a mustier smell than I was expecting it to be... but I like floral and powdery scents, so maybe it just wasn't my cup of tea. It was also quite strong and long lasting
02/03/2017
I didn't like it at first but it grew on me..
02/02/2017
Not my kind of scent! It's musky and has an undertone of a powder fragrance.
01/31/2017
I really like the smell i have gotten a lot of compliments on it. def a stronger scent.
01/26/2017
It smells good but it's more for a sophisticated situation like a job interview or something along the line of that extent
01/13/2017
Should have read the reviews first. It's more suitable for older women. Scent of White Diamonds or Red Door just not my type. Sorry!
01/08/2017
I really liked this one and may purchase this one for my collection in the future.
01/06/2017
Not a fan of this one. Did not like the smell before I put it on but I know that your body chemistry can change the smell. So I tried it on. Still don't like it. Smells like something my grandma would wear. Really powdery. Looking forward to next month!
01/02/2017
This perfume smells so good! I gave it to a friend and will order it again to keep for myself!!
01/02/2017
Loved this scent. Ended up purchasing the bottle. This scent is either love or hate.
01/02/2017
Did not like this at all.
01/01/2017
It smells good til I spray it then it smells different. Super bummed
01/01/2017
I love love this fragrance. So glad I tried it.
01/01/2017
Didn't like the scent
01/01/2017
Does not work with my chemistry at all. Its a no for me
01/01/2017
Smells like old lady. Did not like it at all.
01/01/2017
I really lived this scent. It is a little strong at first, but other than that absolutely loved it. The scent last all day long.
01/01/2017
Too strong old lady -ish
01/01/2017
A little too strong for me. Smelled very powdery. Gave me a headache. This is a very mature scent. Gave it to my Mom she said it reminds her of White Shoulders.
01/01/2017
Great scent. Loved it
12/31/2016
I do not like this at all
12/30/2016
I didn't like this one too much. Too heavy
12/30/2016
Hated this one. I agree with everyone else, it definitely smells like old lady
12/15/2016
Smells like old lady
12/08/2016
It was ok..a little strong
12/07/2016
It smells like Rich old white lady it's pretty classy it smells good
12/06/2016
I did not like this at all. It smelt like an older musky scent :(
12/06/2016
I hated it not for me and also gave me a headache
12/05/2016
I didnt like this one...
12/04/2016
I personally Didnt like it
12/04/2016
I personally did not like it
12/03/2016
This scent is really nice and light
12/03/2016
Love this perfume, very elegant.
12/03/2016
Love this scent I have had so many compliments on how lovely this fragrance smells on me. This is one perfume that I'm going to buy in the larger sizes.
12/02/2016
This smells like spices, red pepper flakes and jalapeños. Very terrible smell and old smelling. I wish I could change it out, I'll never use this!
12/01/2016
amazing scent love it! very sexy
11/29/2016
definitely not my favorite from Michael Kors. I loved the rose god perfume and expected the same with this one. It was very disappointing. The scent is not for me. I expect to see this on a older person. it is strong and not very flirty.
11/22/2016
Nope. Not what expected at all. I smell like an old lady shopping at a flea market 😂😂 No one I know likes it. I can't even give this one away! LoL
11/21/2016
To me, smelled powdery, heavy, and mature. Very strong and lasting perfume, which I was discouraged to find out.
11/07/2016
This perfume was heavy on the amber and too overpowering.
11/02/2016
Heavenly! Just Heavenly. Soft and sultry. I just loved it. It has become a new favorite.
11/02/2016
I like the perfume but it's a little strong for me wish it was a little more smoother than it is
11/02/2016
It smells nice but a little strong for me but I'm happy wish it was a little more smoother
11/01/2016
I love it.It smells good and it stays on .My favorite so far.
11/01/2016
I am not a fan of it ! Smell like something my granny use to wear. Thought maybe the daughter would use it but NO she feels the same way - total waste of my money this month !!
11/01/2016
Wasn't for me, it was a little to strong and more for older women!
10/27/2016
I do not like this perfume at all..I was so excited to get it in the mail then once it got here I was very disappointed. It smells like really old lady perfume to me, guess I'm just not into the musky types of perfumes!
10/25/2016
It is okay... Not very strong but not light enough. It just wasn't my favorite.
10/25/2016
Not bad, I like it, but I don't love it. It was ok.
10/24/2016
Just because you like the MK collections does not mean you like everything. I DID NOT like at all. should have read the reviews 1st. Very old lady like, powder smelly. not a fan. 1st delivery too. ugh. lesson learned.
10/19/2016
This scent is awful. My mother said it was "too old" for her so I am giving it to my grandmother. I'm so disappointed because I love MK, but this is so bad.
10/17/2016
One of my favs
10/05/2016
I really like it! But not as an everyday perfume!
10/04/2016
I don't like the perfume I don't care for the tones
10/04/2016
It's a bit strong
10/04/2016
Nice fragrance but i like a more sweeter smell
10/04/2016
The fragrance is nice however for an older lady. I'm only 25!
10/04/2016
I did not like this at all.... It was to strong of a smell like an older lady... I gave mine away!
10/02/2016
I did not like this at all. To me it smelled like an old lady. In fact I hated it. Lol. There are very few scents that I've said that about. I expected to love it.
10/02/2016
I just love the way Michael Kors White Luminous Gold smelled oh my goodness I was in love with the first breath I took. Its last all day it's heavenly. Thank you are my new best friend. Paula
10/01/2016
Smells like baby powder. I was looking for something with more of a citrus smell. Nice but not me.
10/01/2016
Omg the smell of this perfume is amazing I just love it. And people are making comment about my perfume. Thank you
09/01/2016
I LOVE IT!!!!! Smells very pretty. Not too strong
08/31/2016
Smells great but doesn't stay on me very long
08/30/2016
It's a wonderful full smell, but not exactly my style. I am gifting it to a friend who will give it the attention that it deserves.
07/30/2016
This cologne stinks it smells exactly like the old Chanel Number 5 I do not like it gave me a headache I'm glad I got a chance to sample it before I purchased it because I will never purchased it and I'm really disappointed because it's the first cologne I've ever gotten from scentbird that I hate didn't even bother to put it in my case if I could rated zero I would
07/28/2016
Love MK!!!! xoxox Winner!!
07/05/2016
Not exactly what I thought it would be but I still love it!
07/01/2016
I didn't care for this scent, it was too musk.. I like more floral and sweet scents ..
06/22/2016
Not as light or summery as the description makes it out to be. Almost masculine. Very potent. A little goes a long way.
06/06/2016
Not the one I thought it was.
06/02/2016
Liked it a lot but it is a little strong so you only need like 1 spray
05/04/2016
A little stronger scent than I expected.
05/03/2016
Smells good, not really what I was looking for.
03/29/2016
I did not like this scent AT ALL... It smells very old lady-ish
03/08/2016
LOVE. Wearing daily.
03/01/2016
Scent is ok but too strong.
02/08/2016
Very outdated and masculine smelling.
02/03/2016
Did not like this fragrance it has an old smell.
12/21/2015
I didn't get this scent through scentbird, I actually went to the store to try these out because I was too impatient. I thought this scent was AWFUL. The only thing I can compare it to is cheap aerosol hairspray. I couldn't get past the heavy chemical/alcohol smell to say whether or not I was able to detect any of the other notes.