Michael Kors
Rose Radiant Gold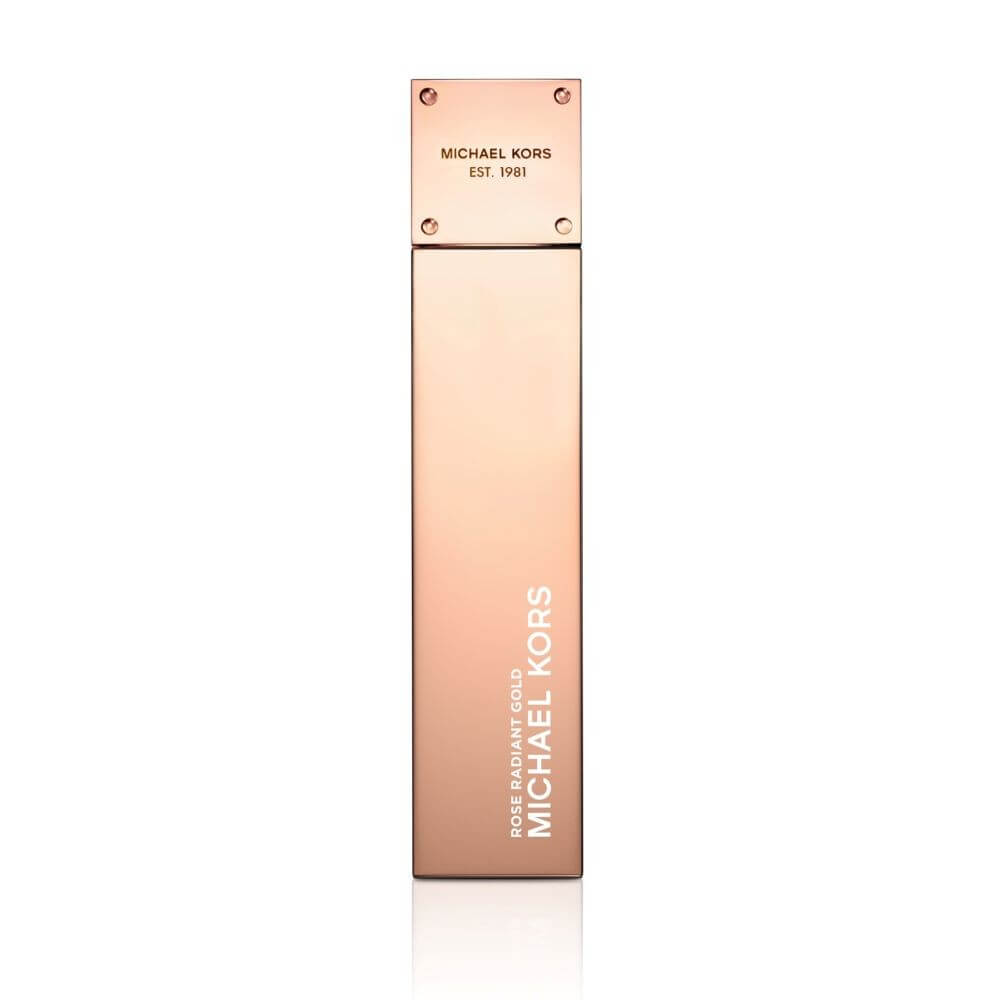 Get a 30-day supply of Rose Radiant Gold
for
$
14.95
Notify me once this scent is available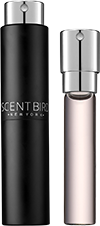 0.27 oz subscription

0.27 oz a la carte
Share and earn free perfume
Notes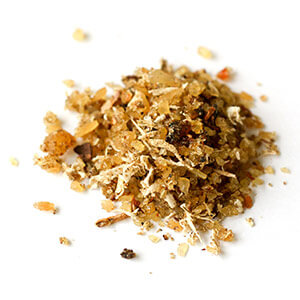 Description
Tantalizing and hypnotic, Rose Radiant Gold entices the senses with a spotlight on sparkling spice, textured with a charming femininity of rich florals and soft-to-touch musks. To Michael Kors, nothing is more alluring than the rich indulgences of gold. The ultimate symbol of luxury and glamour. The Gold Collection is comprised of three individual fragrances destined to shine.
You may also like
Rose Radiant Gold by Michael Kors Reviews
10/27/2016
I messed up on the hearts with the last review it's a full 5 hearts for me!
10/27/2016
I love this scent. I get so many compliments when I where it! It's so rich in smell
10/24/2016
Soooooo good and it stays on all day
10/22/2016
Smells amazing!
10/20/2016
Wow my first month, I was super excited And was let down, I'm not giving up But.... the Rose Radiant sent me and my family out of the house!!! Super strong and over powering!! Won't be getting this again
10/19/2016
LOVE this- my first month and I nailed it! Gardenia base, little spice and musk. ALMOST too mature for me, but ends up being just right.
10/19/2016
Definitely a fan of this scent. Really enjoy it!
10/18/2016
This perfume is exactly what i was expecting it to be. It's a really flirty floral but sophisticated type of scent and I absolutely love it. I tested the tiniest smart to smell it for the first time by spritzing just a tad on my wrists and it's clear that you don't need a lot of this to make sure the scent is there. It's strong but not overpowering. a little goes a long way. I'm glad i chose this one.
10/17/2016
I love Michael Kors perfume. Especially this one. It has an amazing smell that lasts all day. I always get compliments when I wear it.
10/13/2016
Long lasting, strong but sexy ....Absolutely Love
10/13/2016
Tried this on a whim because it was suggested to me. Pleasantly surprised. Fell in love with it. It is a bit more of a "mature" scent for someone in their late 20's but I make it work. It lasts, it's heavy (which I like in a scent, I don't want to have to reapply 45308539 times a day) but not overpowering. Gotten a lot of compliments on it at work!
10/11/2016
Love this sent! It's fun and flirty! Not to sweet and not too strong!
10/10/2016
I love the smell!! I'm not sure who said it was a fall smell, it's more of a spring smell. I also don't smell any musky undertones. All i smell is rose. Sadly my spray stopped working, I contact customer service, so hopefully they will replace it.
10/08/2016
I absolutely love this purfume. It delivers a long lasting scent without being overbearing.
10/06/2016
I love this scent. Its a little folral smelling but just underneath. Its a nice feminine smell
10/05/2016
Love it! Better than I expected.
10/05/2016
It smells just as the name says..rose! I bit old lady-ish. But not terrible.
10/04/2016
Love !!! Love!!!love!!!
10/04/2016
YUCK! This stuff stinks. I'm sad it was my first choice. I'll do better next time.
10/04/2016
Love this scent, it's heavier than I expected, but it's still very feminine and luxurious.
10/04/2016
Beautiful scent, very delicate rose notes. Absolutley love it.
10/03/2016
Not a big fan, unfortunately. It is not that it smells bad, but it is just so subtle and I can't really pick out a distinctive scent. It feels light even when you spray it (it doesn't spray like a normal perfume, I feel) - so maybe it is just the style that is different & I'm not used to it. I sadly would not purchase a full size or order again. Again - smells okay, just isn't my cup of tea.
10/02/2016
OMG!! I'm obsessed with perfume! Love it!
10/02/2016
Lovely smell!!❤
10/01/2016
So I just received my first perfume today, and I must say I LOVE it. Like the size and love the fact that I can change my choices. Can't wait to try more.
10/01/2016
I love this fragrance!
09/30/2016
Really great scent.
09/29/2016
delicios, sexy!
09/25/2016
Not very impressed with this scent. I am a big fan of warm scents and this just didn't do it for me.
09/23/2016
love it, but like the other reviews it does not last long
09/11/2016
Love this scent!!! However it does not last very long on me.
09/11/2016
I love the way this smells. Only problem, very strong so I only use a little, but no matter how much you use it doesn't last very long. overall I like it, I just have to put more on more often.
09/07/2016
Love this scent, just wish it lasted longer on me.
09/07/2016
lovely, feminine scent. great for after work
09/06/2016
Way too strong. It's a very unique smell and I'd suggest getting a sample at a store before getting this
09/06/2016
This scent is absolutely amazing!
09/04/2016
Love this scent! Makes me feel absolutely beautiful!
09/03/2016
Ok. Not great will not order again.
09/03/2016
Beautiful scent
09/03/2016
Smells so good! Love case it came in.
09/03/2016
For whatever reason this was not delivered to my house. The tracking says returned to sender. I am not happy with scent bird. Looks like a scam
09/03/2016
My favorite so far. ❤️❤️❤️❤️
09/02/2016
It is starting to grow on me. A little sweet for my taste though. It lasts about 4-5 hrs.
09/01/2016
Did not like it smells to flowery to me.
09/01/2016
Strong at first for me but once settles lovely scent!
08/31/2016
Really strong long lasting I like it
08/31/2016
It's smells like heaven!!!
08/30/2016
🌹⚜Such an amazing scent! Soft...floral... It's definitely not grandmotherly! Well...unless your grandmother is some hot babe who happens to know she's got it going on and isn't afraid of the attention she'll get every time she wears this fragrance...lol!) Seriously though...it's a truly beautiful, lightly floral scent that lasts a decent amount of time...and the name says it all! It's worth its weight in "rose" gold!⚜🌹
08/30/2016
It's a soft floral sent
08/30/2016
I love this perfume. It stays on all day. Great for a night out or date night.
08/30/2016
This perfume smells really good. Luv it.😉
08/29/2016
This smells amazing. It's appropriate for every day wear, I just wish it had more staying power.
08/25/2016
Smells ok. I might give it to my mom since it smells to me like for a more mature women
08/17/2016
Absolutely in love with this scent, smells amazing
08/16/2016
Scentbird won't stop with the emails....sooo...I guess I'll do a review every time. I'd love to rate this, but Scentbird sent me two Cavens in July instead of this scent for August. The whole experience with Scentbird has been a cluster from the start.
08/16/2016
I'd love to rate this, but scentbird sent me two Cavens in Juky instead of this scent for August. The whole experience with Scentbird has been a cluster start to finish.
08/11/2016
My new favorite perfume
08/08/2016
I'm really enjoying this scent. It's mature without being old lady. Nice mixture of floral and musk.
08/04/2016
I enjoy the fragrance. Mild and sweet.
08/04/2016
Smells so romantic i love it prefect for a night out or a romantic date
08/02/2016
one of my all time favorite scents. lasts all day long!
08/02/2016
Very nice but a little too strong for my taste.
08/02/2016
I absolutely love this scent. It's a little spice & a littl floral but not too much of either. Just perfect. A bit on the sweeter side & im not one to pick out perfumes that are too sweet. But this one is definitely one of my favs.
08/01/2016
Very clean with a sweet finish
07/30/2016
Absolutely love 💗
07/30/2016
This was very old lady, I did not like this perfume. It had a very powdery smell and did the powder didn't loosen up at all thought out the day of wearing it. I ended up giving it to my gramma whom loved it.
07/29/2016
Love it awesome smell
07/29/2016
If you like gardenias.. you will like this.. thats all I could smell
07/23/2016
It's ok don't last Long
07/20/2016
That's romantic I loved
07/18/2016
Love this scent. Wish could buy full size on Scentbird.
07/06/2016
It wasn't my favorite
07/06/2016
Pretty strong but smells good
07/02/2016
I didn't like this scent. To me it smelled like a cheap knock off perfume.
07/02/2016
Nice and light but nothing really special about this scent.
07/02/2016
Oh my gosh! This scent right here is BOMB! Its so sexy but soft at the same time. It has a musky floral scent. It doesn't last for long but I have a trick for that. That's the only reason I didn't give it 5 hearts.
07/01/2016
Very nice scent. Doesn't seem to last night. Being called Rose Radiant Gold I expected it to be have more of a fl9ral scent, it doesn't.
07/01/2016
This is so romantic and feminine.
06/30/2016
It a little different from my usual because it's heavier BUT it wear lightly and smells wonderful throughout the day.
06/24/2016
Its awesome!!!
06/23/2016
LOVE LOVE LOVE!
06/21/2016
I love this perfume, Its light and refreshing. very summer time
06/20/2016
This is too flowery/powdery for me. I did like that the fragrance was long lasting.
06/07/2016
Love the scent its very feminine, soft and flowery..
06/04/2016
Amazing!!! Everything I thought it was going to be!!!
06/03/2016
I love it smells great wish it would last longer
06/02/2016
I am completely in love with this scent! It's very light but stay all day, I catch it in the wind or my husband compliments me after he comes home from work, I only spray one spray on my neck too, lasts all day! Highly recommend
06/02/2016
This is a scent I've been wanting to try ,and it was well worth it , the scent lingers long after you put it on and it's not an overpowering scent , it's more a classic everyday perfume
06/02/2016
I love this scent. It's soft floral and lasts a long time
05/30/2016
This scent is so good , I've gotten the most compliments on this perfume , this is definetly one of my favorites
05/29/2016
Nice don't last long but nice
05/04/2016
I just used it a few days ago and I love it!
05/04/2016
Very light and floral
04/29/2016
I love this scent
04/27/2016
Its a stronger more floral than I expected. Love Michael Kors just not this scent.
04/10/2016
By far one of my favorite scents I've received.
04/02/2016
It smells ok but it's not my favorite
04/01/2016
❤❤❤ This Scent!
03/30/2016
I love it smells great
03/20/2016
Too floral and too strong of a smell
03/07/2016
This perfume is heavenly. It lasts for about 3 hours on my skin and on my clothes, you can still smell it the next day. I've gotten asked about/complimented on this perfume 3-4 times. It has a slightly powdery scent, but in the best way. It has a perfect blend of musk and floral notes. Slightly sweet, but not sickeningly so.
03/04/2016
My new favorite.
03/01/2016
I liked this perfume, however the "floral" essence is a little overpowering.
02/23/2016
I loved the floral accents in this perfume as I'm attracted to similar fragrances however, I also thought that this was a pretty mature scent. I will def continue to use my sample until its gone but don't see myself purchasing for my age at the moment but for sure is one to keep in mind as I get older.
02/18/2016
I am in love with this fragrance..although I'm not surprised because I love the signature Michael Kors fragrance. I was in love with it when I first tested it in ULTA. It has a sweet smell but mature at the same time. It's not old lady-ish but yet not too young, if you know what I mean (too fruity). It wears well throughout the day and is not overpowering. I am looking into getting the full size of this fragrance.
02/04/2016
I like this one a lot. It is a little strong at first, but doesn't stay that way.
02/03/2016
I love the original Michael Kors perfume which I think is much better then this one. It smells nice but doesn't stay on long it seems, and after about 5 minutes the scent kind of gives me a headache. I think there are much better Michael Kors scents out then this one.
02/02/2016
my signature scent!
02/02/2016
Love it! Scentbird is by far one of my favorites.
02/02/2016
I loved this one. Originally I had smelled it in the department store and I thought it was nice. So I included it on my list here. It is now on my weekend rotation when I go out. It has such a wonderful feminine scent that lasts a very long time on me.
02/02/2016
did not like this at all.
02/02/2016
I liked Michael Kors Sporty Citrus better
02/01/2016
This is nice and fresh/floral. Strong on Gardenia. Reminds me slightly of the original Marc Jacobs.
02/01/2016
I love Michael Kors' florals. He does them so well! I got the Michael Kors Gold Rose perfume last year and was so sad that it was limited edition (I love it deeply). This one isn't a replacement for that, but it is similar, maybe cousins?
12/21/2015
I was excited for the gold line from Michael Kors so I went out to Ulta to smell them for myself. Out of the three this was my absolute favorite. I highly recommend this fragrance.