Michael Kors
Michael Kors Wonderlust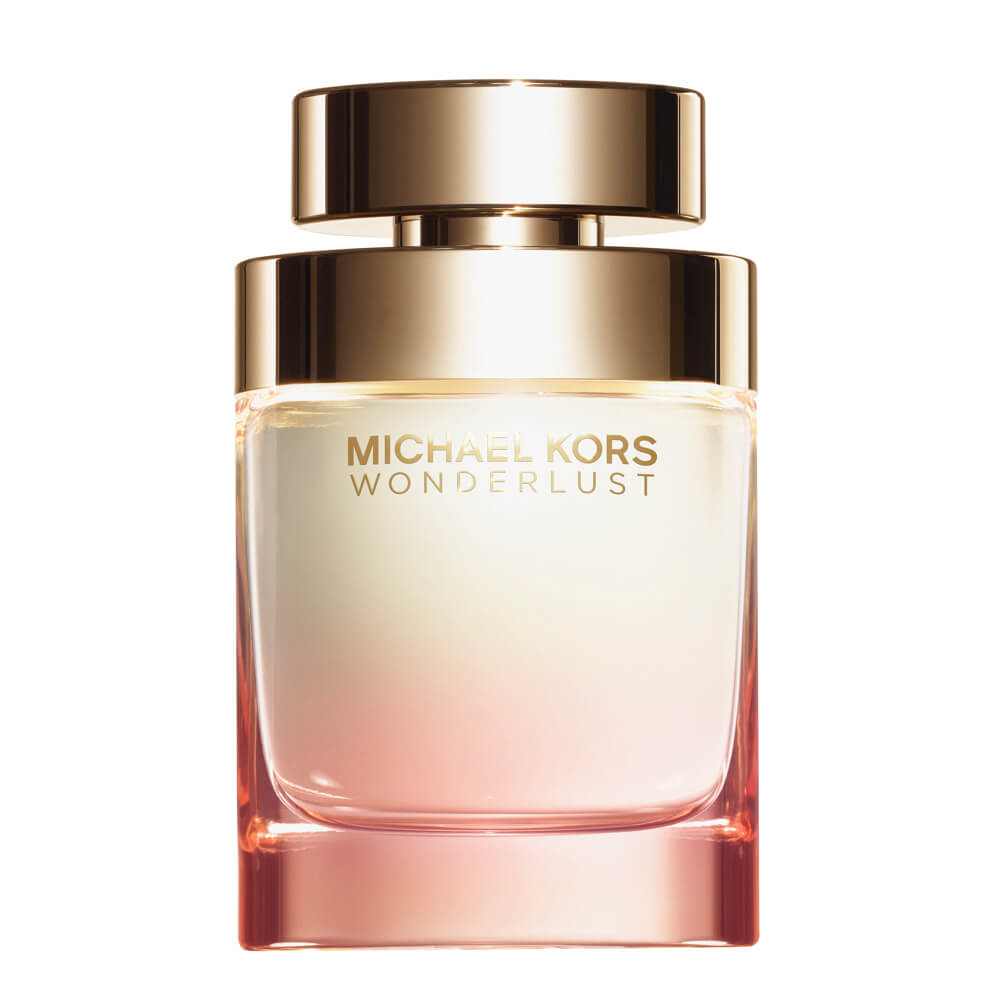 Get a 30-day supply of Michael Kors Wonderlust
for
$
14.95
Notify me once this scent is available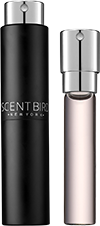 0.27 oz subscription

0.27 oz a la carte
Share and earn free perfume
Notes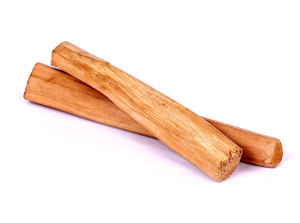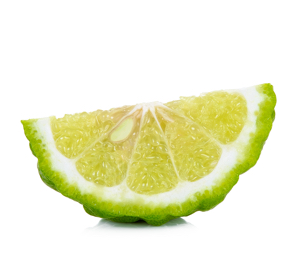 Description
A new fragrance that conjures the chic, carefree luxury of an impromptu escape. Wonderlust is a sexy blend of luxurious blossoms of Italian bergamot, heliotrope and jasmine sambac absolu mingled with spiced notes of cashmeran wood and sandalwood.
You may also like
Michael Kors Wonderlust by Michael Kors Reviews
06/26/2017
Not my favorite, smells kind of like something my grandmother would wear.
06/25/2017
I really loved this scent, but again like many of the scents I've read about and the two I've tried, the staying power isn't long at all. If I could though, I'd order again, lol. I love that it's very elegant but fun.
06/25/2017
Men like this scent. It's warm and I can distinctly smell pepper. It's long lasting, which is great. It's a silky and seductive fragrance. Something about it smells like a rich woman in beige to me.
06/24/2017
Too strong for me.
06/22/2017
Fast shipping and love the atomizer! I like the scent....maybe not love only because it is out of my comfort zone. It's pretty and feminine with a slightly warm size. To be honest my taste in scents is a little immature so I may not be the best opinion to go off of. I am still very happy with my overall purchase!
06/22/2017
It smells good from a distance and in the bottle but is just a little too much for me. It is just a little too strong and I wish I could water down the scent somehow because it does have a good fragrance :(
06/20/2017
It smells really good just a little heavy for me. I prefer something more fruity. But it's definitely a good sent!
06/20/2017
I get so many complements at work it's ridiculous. Love it so much!
06/19/2017
Best scent so far. I'd buy the whole bottle!
06/18/2017
Love this scent! This is perfect for me, soft and feminine. I would definitely recommend this for someone who doesn't want a perfume that overpowers.
06/16/2017
This fragrance is beautiful. Sultry but still suitable for daytime wear. Would probably purchase a larger size.
06/16/2017
I love love love this scent. I always get compliments. I don't think it lasts as long as I'd like but it's so good. I bought a big bottle and lotion and body wash. It's amazing.
06/15/2017
This perfume is not for me. It was a very soft scent but had powder undertones which I am not a fan. It didn't stay as long as I had expected. It is a pleasant scent, just not for me. I guess it just didn't have the "wow" factor.
06/15/2017
Soft beautiful scent? I'll def get more
06/15/2017
This is such a soft scent. It smells amazing. I immediately fell in love with this scent. It's the best.
06/12/2017
Just not a fragrance I am a fan of. This made me think old lady smell right off the bat.
06/10/2017
It's PERFECT!! It was my first scent I got from Scentbird. I love that one or two squirts lasts all day long. I will definitely be buying a larger bottle of this one.
06/09/2017
I cant wait to get this.
06/07/2017
I am in love with this fragance!
06/06/2017
Probably my favorite I may order a larger bottle.
06/06/2017
I'm not sure I like this scent. It's not bad but I've definitely had better.
06/05/2017
This was my initial shipment and I really like it. Smelled it previously @ Sephora and felt it to be a great summer scent. Has kinda citrusy but subtly sweet notes. This one lingers as well. Very pleased.
06/05/2017
the scent is nothing I've ever smelled and I love it! It lasted all day and it seems like every time i smelled it on my wrist it smelled different! i love MK Wonderlust!
06/05/2017
OH....MY....WORD this stuff smells amazing! One whiff I smell woodsy....one whiff I can smell a powdery scent.....the next whiff maybe spicy. Whatever the heck it is all mixed together smells absolutely heavenly! Easily my new favorite and will be buying the biggest bottle I can find. Kudos to scentbird for making this possible!
06/05/2017
Not particularly my style but if you like baby powder scents. This is a good one for you.
06/05/2017
Didn't exactly know what to expect with this scent, it was one that my quiz showed as a match. I FREAKING LOVED IT!!! Even came back on Scent bird to buy an extra bottle and case for my purse. Scent did last all day long
06/04/2017
I love the scent but the bottle it came in was bent. It doesn't fit properly in case so I'm a little unsure of scentbird.
06/04/2017
My new favorite fragrance.
06/04/2017
Supper sexy scent. One of my new faves!!!
06/04/2017
I am obsessed with this scent. It smells so sexy & sophisticated AND I can smell it all day. Very long wearing!
06/04/2017
Love this smell
06/04/2017
It's great, glad I chose that
06/02/2017
I love this scent so much. It's like the perfect cross between sweet and woodsy.
06/02/2017
I'm half and half on this perfume. I kind of like the way it smelled but I also feel it might be too "woodsy" for me. I will try other perfumes in the MK line though.
06/02/2017
Super pretty. Not what I would normally wear as it is pretty sweet, but I love it
06/02/2017
It reminds me of Armani Code which i love! but it has a very spicy kick after its on for a while. It does last the majority of the day but the spice at the end makes me want to reapply. overall its is a very nice scent.
06/01/2017
This fragrance smells so good! It kind of reminds me of the popular 90's smell of Exclamation. But with more sweet.
05/31/2017
Love this scent. Probably my favorite Michael Kors perfume!
05/31/2017
MK is always my fave, but this scent was not really for me... i was not thrilled of the scent once i had it on.
05/31/2017
THis has been my favorite fragrance so far! The scent is not overpowering and it is so classy.
05/31/2017
I love it. This smell very classy.
05/31/2017
Love the smell, my husband says it is great.
05/31/2017
Love this scent
05/31/2017
Love this perfume so much! Perfect summer fragrance!
05/31/2017
Went on strong, but still pleasant. Lasted all day!
05/31/2017
This was a great choice, perfect for summer time!
05/29/2017
This scent was really disappointing to me. Not long after spraying it onto my wrists and shirt, it became this overwhelming soapy scent. (Not like a clean smell, it was like straight up anti-bacterial soap.) It was so bad that I had to change my outfit. (It burned the inside of my nose.) And no, I did not over spray.
05/29/2017
Love this perfume! Highly recommend!
05/28/2017
I like this scent. It is floral but light. It seems to stay with you for a while. I'm not big on floral scents but this one is very nice =)
05/28/2017
Amazing! love love love this!
05/27/2017
So, Michael Kors Wonderlust is the perfume that started the scentbird journey for me. I purchased this perfume for my mom for Christmas, but before I did I smelled it. I feel in love with the scent immediately and knew I had to have it for myself. But, when I originally created a scentbird account this particular scent was not on here. I am so glad that scentbird listened to me. This scent is light, but makes you feel beautiful!
05/27/2017
Love this scent. Smells wonderful will be buying a bigger bottle when this runs out!
05/27/2017
This perfume is sickly sweet. It reminds me of an older church lady.
05/26/2017
Beyond pleased with this fragrance!!! New favorite!!!
05/20/2017
Love this perfume smells wonderful
05/19/2017
Love Wonderlust. One of my new favorites!!!
05/18/2017
This is by far the best fragrance I've ever had. It's light enough for all day, and sexy enough for date night. I have bought a big bottle of this magical scent.
05/18/2017
This perfume will forever be one of my fave scents!
05/12/2017
This is a perfect warm weather scent. Starts outs flowerys and a bit peppery with a creamy undertone. Reminds me of walking through a garden carrying a tropical drink. The drydown is warm, musky wood. Sexy.
05/12/2017
This scent is awesome. It has a refreshing smell, makes you feel whimsical. I purchased the entire bottle and ran out so fast. I do think its light and I found myself spraying more on throughout the day. But I still will purchase again.
05/12/2017
I love this scent! I first smelt this in Ulta, but i didn't want want to buy the full bottle before knowing it would smell fine on me.
05/11/2017
The scent was great. The bottle or packaging did not have the label that shared what scent it is. So once I receive my other scents, I am sure will get confused as to which scent is which.
05/11/2017
I LOVE this scent!! It's fresh and classy that is great for work or a date night! I will be adding this back into my queue!
05/09/2017
This is super floral and super girly! I absolutely love it!
05/08/2017
Perfect for the office or a night out! Wonderful scent!
05/05/2017
Love this scent. I tried a sample and fell in love. I am considering buying a full bottle. I need to try some of the other scents.
05/04/2017
I smelt this perfume in the store, and wanted to try it before i spent the money on the big bottle. Love this scent
05/03/2017
This is a pretty typical Michael Kors scent, if you have one you probably don't need another. I like Michael Kors perfumes, so I am not saying it is bad, but I am glad I didn't get this in a full bottle.
05/03/2017
Very floral and musky. Ok scent.
05/03/2017
I LOVE THIS!!! I wasn't sure if I would but this is my new favorite scent. I am now on a mission to find other scents to add to my queue that I will like just as much!
05/03/2017
I love all of Michael Kors scents HOWEVER, they all change on my skin and are terrible. NOT THIS ONE!!!! This is the perfect mix of floral and musk. It is one of my top faves.
05/03/2017
This scent is so fresh and perfect for spring!
05/03/2017
This is got to be one of my all-time favorite scents. It's fresh it's clean it's feminine, it's perfect! I will definitely be purchasing a regular size bottle of this perfume in the near future
05/02/2017
Absolutely love it!
05/01/2017
I absolutely love this sweet floral smell very clean... my husbands first words was "that's you, when I think of you that's exactly how u smell"! Very pleased!!! This was my first box so we will see how scentbird continues to win my heart!!
04/30/2017
I have been trying to purchase Wonderlust, but always sold out. I now know why....it has the most wonderful scent, one that you just want to keep smelling. It is fresh, sexy, and also has a relaxing effect. I would recommend Wonderlust to everyone....you will not be sorry!
04/30/2017
It smells sweet to me. Don't really care for it
04/29/2017
It smells really good! I little strong at first, but the longer you wear it, the better the scent I think!
04/29/2017
It is soft and lovely
04/29/2017
I got the smell of flowers, but didn't care for the sandlewood musky kinda part... still kinda happy and just to ensure all. It still is feminine and nice
04/26/2017
did not like it at all... too woodsy for me i like more of a sweet smell
04/26/2017
This is the best perfume I've got yet! I smell it more as a woody smell. I will be buying a large bottle!
04/26/2017
This scent is light and perfect for work. Will defintely get this one again :)
04/25/2017
I'm not a big fan of the scent at first but I enjoy it more as the day goes on. Staying power is pretty good on me.