Michael Kors
24K Brilliant Gold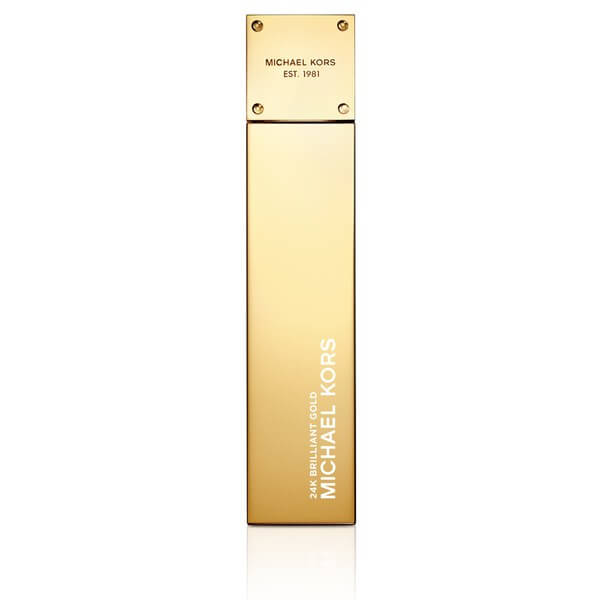 Get a 30-day supply of 24K Brilliant Gold
for
$
14.95
Notify me once this scent is available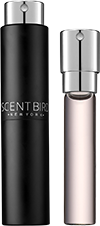 0.27 oz subscription

0.27 oz a la carte
Share and earn free perfume
Notes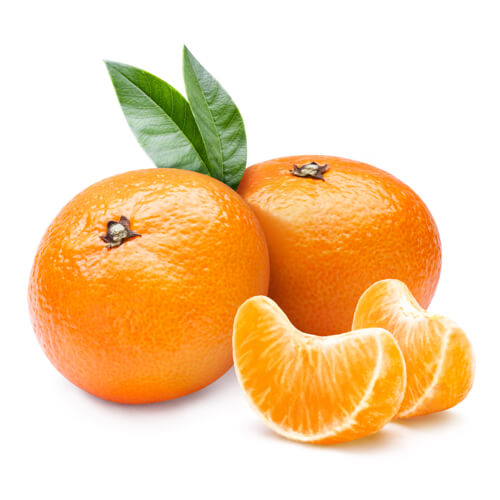 Description
Feminine and seductive, 24K Brilliant Gold shimmers with orange mandarin, voluptuous florals, and a rousing spark of woodiness. To Michael Kors, nothing is more alluring than the rich indulgences of gold. The ultimate symbol of luxury and glamour. The Gold Collection is comprised of three individual fragrances destined to shine.
You may also like
24K Brilliant Gold by Michael Kors Reviews
10/25/2016
This smells amazing! not very strong and not very light, it's just right. floral/sweet scent for sure but not over powering. Everyone always ask me what I'm wearing.
10/21/2016
It reminded me of a lighter softer version of the older Sands and Sable cologne. It's not one I would purchase.
10/17/2016
Absolutely love this perfume
10/12/2016
have not even received my sept shipment at all so I can not rate :(
10/05/2016
Love it. Smells amazing
10/04/2016
The name says it all. It's a luxurious scent. Makes me think of royalty.
10/04/2016
smells to florally
10/04/2016
Couldn't get enough
10/02/2016
not my favorite!
10/01/2016
I am obsessed with this perfume ❤️
10/01/2016
Smells wonderful on my skin. Fresh and clean
09/30/2016
Nice fragrance definitely would buy
09/30/2016
I love the smell
09/30/2016
Wasn't what I remembered. But it will be okay for a if a don't have something to spray type day.
09/22/2016
I didn't like it at first. It just didn't smell like me. I decided to try it anyway since I'd paid for it already. I ended up actually liking it a lot.
09/17/2016
Sexy fragrance!
09/12/2016
Cannot. Get. Enough!!
09/03/2016
I love this ! Lots of compliments ! Great scent for winter.
09/03/2016
This perfume is officially one of my favorites. My sister has this exact one and I've been dying to try it out but I never fully committed to actually buying the full size
09/01/2016
I love this scent.
09/01/2016
I loved this! My boyfriend loved it even more! He said it smelled fresh and clean! It goes on strong then wears down beautifully! I would Definately recommend this one to anyone!
08/31/2016
I love this fragrance. Wonderful.
08/30/2016
I did not get my perfume yet! This website is a scam!!!!! They take ur money immedietly, and never sends ur perfume! I want my fucking money back. Scentbirdpieceofshit!
08/30/2016
Ordered on the 10th today is the 30th and I still haven't gotten my perfume
08/30/2016
Smells amazing!
08/30/2016
I love this 1, it has such a clean wonderful scent!!
08/30/2016
My best friend has this perfume and I have always loved it because of heed so when scent bird had it for s perfume scent I instantly had to get it.
08/23/2016
I was a little skeptical about this one but just like my other Michael Kors favorite this one is definitely my style! I love that I can smell hints of gardenia in it, it gives me a lovely island scent! LOVE IT!!
08/11/2016
I love the way this smells on me!! Has a clean smell. Perfect for summer. Lasts all day! Would totally buy a whole bottle!!
08/11/2016
Loved the smell and it stayed with me all day.
08/07/2016
I love this one! Very floral which is right up my alley.
08/06/2016
Absolutely amazing
08/01/2016
Unfortunately I haven't received it to rate although it says it was shipped in the beginning of July.....not good being that I'm a new customer!
07/31/2016
If i could rate it i would but unfortunately i have not received my July order ...please help
07/31/2016
Its not a bad smell i think its more so for a older woman
07/30/2016
I didn't like this one, smelt like it's got a female not a man
07/29/2016
Love!!!!! The best MK scent thus far!!!
07/26/2016
I thought I liked this scent as I had a sample of it from a box retailer, but I was wrong. I smells really florally. Uggg!!! Not for me and if that wasn't enough, it strong as well. I think I will give this one to my 8 year old, she likes floral scents.
07/08/2016
Yes!!! Love it!!!
07/05/2016
It has a nice fresh smell, that lingers on you.
07/02/2016
Smells really nice!!! Bright and luxurious!!
07/02/2016
This is a fantastic scent! Very feminine. After trying this one, I boughs the full size.
07/02/2016
I can't get enough of this scent! It's amazing! It's not to thick and heavy like the original MK.
07/01/2016
This is a great perfume for a date night!
07/01/2016
Love this perfume. It smells amazing and it last for awhile. I'm definitely buying this
07/01/2016
Amazing . I love it !
06/29/2016
More of a mature scent.
06/29/2016
I like it, but it's a little more mature smelling then I like.
06/29/2016
Love, Love this Scent!!!!!!
06/29/2016
Nice but really strong
06/08/2016
I like this fragrance but for some reason it doesn't last long.
06/07/2016
I was excited for this scent I loved it...it smells amazing...!!!
06/05/2016
It had a very mature smell to it.... Good for the winter months.
06/03/2016
Love this scent! Wish it lasted a little longer throughout the day.
06/03/2016
It's a nice fragrance, just not one of my favorites.
06/01/2016
Smells wonderful!
05/31/2016
Its a very sophisticated scent I love how it makes me feel.
05/31/2016
This smells amazing!! If gold had a smell this is what it would smell exactly like.
05/16/2016
I love this one! It's clean and grown and sexy!
05/06/2016
I love love love how clean this smells! But it just doesn't last long.
05/04/2016
Omg i love it..in it fits just right in my purse
05/02/2016
I love it . It's a little strong in the beginning and then tapers off to a light pleasant scent .
04/29/2016
Light, lovely and perfect smell
04/29/2016
I love this scent!!!
04/29/2016
Love this perfume! 5 stars
04/07/2016
Lovely, not too strong. Not the same as the discountinued Michaels Kors Gold fragrance. Great for day and a casuak night out.
04/05/2016
It's not that I don't like it, I do. Just not enough to make a real commitment. It smell like spring. Spring is a very short season.
04/04/2016
Amazing scent! Doesn't seem to last long though
04/02/2016
Really classy scent. I get ons of compliments every time I wear it.
03/29/2016
I love the smell I intend on buying the larger bottle!
03/29/2016
Love Love Live
03/29/2016
I loved it, very womanly and sophisticated. Nice scent! and my husband Loves it too.
03/29/2016
I thought this had a matronly scent.
03/02/2016
Smells very good & lasts forever!
03/01/2016
THIS SCENT WAS A AN A LA CARTE PURCHASE AND IT SMELLS GOOD BUT THIS SCENT IS NOT FOR ME HOWEVER IT DOES HAVE A FRESH SMELL OUT OF THE SHOWER SOAP CLEAN SMELL...I WONT BE PURCHASING A FULL BOTTLE BUT I DO LIKE THE SCENT.
02/07/2016
Smells wonderful!!
02/02/2016
I love this scent!
02/02/2016
I like this scent; it's warm but not "heavy". It doesn't last very long however.
02/02/2016
I do like the scent. It's warm but not heavy. It doesn't last very long however.
02/01/2016
I didn't care for this one so much. It kind've reminds me of Sand & Sable. A little too sweet for me.
01/30/2016
This is my favorite perfume ever from Scentbird!
01/30/2016
This scent is glorious. I love, love, love it. It smells beautiful and sexy. It's my new favorite!
01/29/2016
Beautiful scent, powerful at first, dries down sophisticated. New fav
01/07/2016
This perfume sealed the deal for me on what a great concept Scentbird is. I have been pining over this scent since I first encountered it and had no hesitation to select it as my first Scentbird pick. It does smell wonderful, and you will like it if you love gardenia fragrances (that is what it reminds me of even though I do not recall gardenia being listed as a note). However, I feel like this isn't a very original scent. Also, half the time a sprayed it the scent seems to disappear immediately while other times, when spraying the same amount, it seems like I bathed in the perfume. It was weirdly hard to regulate, like a surprise as to how strong the scent would be each time. This past week every time I sprayed it seems to instantly disappear. Three stars, but I am glad I tried it!
12/17/2015
love this perfume. it smells so good. sexy but wearable. I usually dont buy many perfumes because I have too many but I would buy this it smells so good!