Lisa Hoffman
Hawaiian Plumeria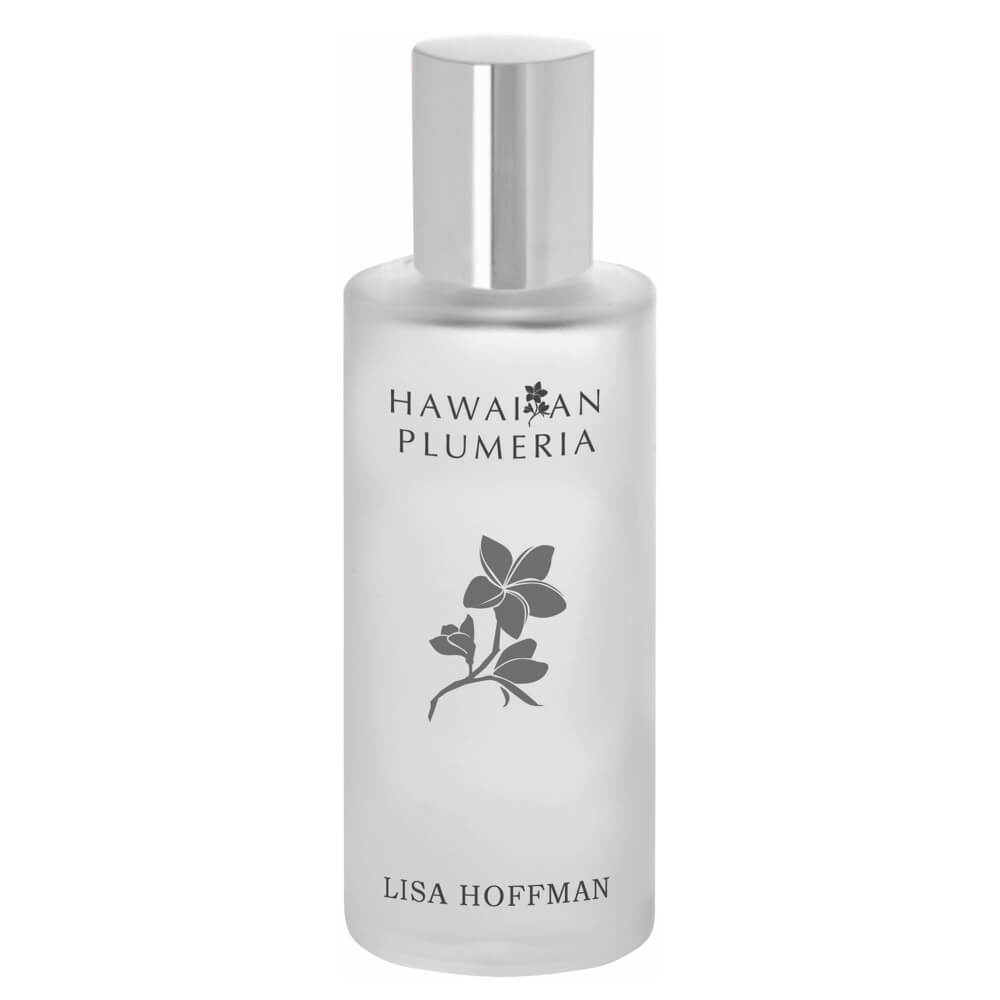 Get a 30-day supply of Hawaiian Plumeria
for
$
14.95
Notify me once this scent is available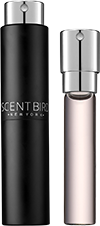 0.27 oz subscription

0.27 oz a la carte
Share and earn free perfume
Description
The plumeria, Hawaii's iconic flower is traditionally worn behind the ear or the blossoms are strung together in a fragrant, welcoming lei. Hawaiian Plumeria is a floral aquatic scent, with tropical notes of shaved coconut, green foliage, exotic orchids, and fresh ocean air – a fragrance to celebrate an endless summer.
You may also like
Hawaiian Plumeria by Lisa Hoffman Reviews
11/22/2017
I almost love this. There's one thing that throws me off: it smells like an awkward hand sanitizer. I don't mean a scented one, I mean it smells very much like a normal hand sanitizer. The other notes however would've been perfect and it doesn't last my whole school day, but fades nicely.
11/22/2017
I adore this scent. I have to say up front, that is smells differently on me than on my Mom. I am not certain why that would be...but on ME, it certainly has a wonderful plumeria fragrance initially, then after a few minutes it almost has a powdery, ocean air scent. I have received compliments when I wear it. LOVE it!
11/21/2017
I was so disappointed with this scent. I love plumeria but this Hawaiian twist. Yuck it is strong very strong and smells like dirt and cheap flowers.
11/12/2017
My first impression was that it is overpowering. However, after a few minutes went by, I LOVE IT! It smells better as the day goes on. It's long lasting. The scent ends up being light and I totally get where the "Hawaiian" comes in...it reminds me of the scent of tropical flowers and an ocean breeze. To be honest, that is the best way I can think to describe it.
11/09/2017
I didn't care too much for this Parfum.I more of a cleaner scent this was too sweet. It's not terrible but nothing I would purchase a full bottle of. And of course that's why I love this subscription I can try a 30 day supply and not have to worry!!!
11/07/2017
Smells clean and its a bit strong...a hint of Gardenia...reminds me of something a more mature woman would wear. Not something I would purchase a full bottle of.
11/03/2017
If paradise had a scent I believe it would be this! Light, sweet, perfect!
11/03/2017
I enjoyed this scent, but not as much as I thought I would. I like plumeria, but this perfume seemed like it was missing a little something. It was still very enjoyable though.
11/02/2017
Love love LOVE this perfume! It smells so wonderful, I just can't get enough of it!
11/02/2017
Smells good just isn't what I normally like.
11/02/2017
Not as expected. Way too much of alcohol type scent
11/02/2017
It definitely doesn't smell like I thought it would
11/01/2017
Floral, youthful, light and fruity.
10/31/2017
I was highly disappointed with this scent. Hawaiian makes you think fruity but it was extremely musky. Never even used it and a whole month with it. Thumbs down.
10/31/2017
Love this perfume So much. Very floral almost spicey. Will deff get again!
10/29/2017
Loved this scent
10/29/2017
https://www.tantrachair.com/films/#video_235
10/29/2017
I love this sent!! This is my fav so far!
10/29/2017
It's smells clean and crisp but a little too floral for me. I will keep using it but it's not a fav.
10/28/2017
Smells like cheap hairspray to me, I do not enjoy it.
10/27/2017
My 1st. Impression was how can I get more..
10/26/2017
Not a fan, too musky.
10/25/2017
Love this. It's light and crisp.
10/25/2017
I hated this perfume. Nothing about it smells good.
10/20/2017
For me it keeps changing...in the morning it smells more fruity in the morning.
10/19/2017
The plumeria is spot-on initially and hangs around for a little while before fading into a scent that is a little more generic but not offensive. It spends most of its scent "life" on my skin in that second phase before fading in a couple of hours. I don't think that I will buy a whole bottle, but I will use up this supply. Plumeria really is such a lovely flower, and that's compelling enough even if it doesn't stay around quite long enough for my taste.
10/13/2017
So this perfume has every note in it I love: coconut, ocean air, orchids, plumeria-- I couldn't wait to receive it as I knew I was going to love it and would probably end up buying a full bottle. I don't love it. Ugh. I WANT to love it but it smells like a very generic "tropical" body splash to me. I was hoping for something a bit MORE sophisticated and exotic with deep notes but it just didn't happen here. If you're looking for a fun summer-y scent without a lot of depth, this is great. If you're like me and looking for something more sophisticated with these notes, we'll have to keep looking.
10/08/2017
Amazing. Everyone who has walked passed me asks me what I am wearing. Its smells so good.
10/08/2017
When I smelled it from the bottle, my first thought was it smelled like old lady perfume. BUT when I sprayed it onto my skin & let it air out, it was heavenly. It has a light, clean, airy scent that is somewhat strong but not overwhelming. The smell reminds me of a fresh lei. I would definitely buy again in the spring or summer ❤
10/07/2017
I LOVE this perfume. It's very alluring and mixes well with my chemistry.
10/07/2017
I really like this perfume. Smells amazing just like the flowers. Reminds me so much of Hawaii.
10/03/2017
I am IN LOVE with this perfume. Plumerias are my favorite flowers and this perfume has a light blend of Plumeria and femininity combined in one long lasting scent!!!
10/02/2017
It has a very strong scent. I couldn't the handle the scent at first, but learned to like it. I liked that you could smell it all day. Very strong floral scent.
09/28/2017
Smells nice but reminds me of my grandma. Has a older "vintage type feel. It's not terrible I'll definitely wear it but not as an everyday scent. Probably won't reorder or buy this again.
09/24/2017
I love this fragrance! I've had several people compliment on it. It lasts all day. Very pleasant.
09/24/2017
I received this as a sample with the purchase of a Gift Set and, when I saw the name Hawaiian Plumeria, I almost didn't even try it. Usually Hawaiian smells are way too sweet too overpowering too... nauseating for me. Plumeria seems also a sweet smelling flower and when I sprayed it at first I could smell it right away but where it gets awesome is that on the skin, it smells fresh and you feel like walking on a fresh garden, not Hawaiian not overpowering, not sweaty. I felt amazing with it and can't wait to try more of it and purchasing a huge bottle. VERY surprised in a very good way.
09/23/2017
This is incredibly pungent and floral. I was hoping it would be more soft and coconutty but it is pure realistic STRONG plumeria. If you like florals you would like this. It is tropical and nice but it gave me a headache sadly.
09/22/2017
I love this perfume. It is pretty strong and heavy at first but lasts all day. I have gotten many nice compliments
09/18/2017
This smells amazing, Its on the heavier side, but, still light and fruity. I get compliments on this every time i wear it. Its not a calgon body spray type of hawaiian smell, which i was afraid of.
09/11/2017
This wasn't the scent I was supposed to get for my first order. At first it was a little too strong but once it airs out it's not so bad
09/02/2017
When I received this sample I was immediately disappointed because I've always hated the Hawaiian plumeria smells you get in candles and other smell products; it's always too sweet and overpowering. I was soooooo wrong. This thing smells like an airy, grassy, gardens or plumerias. Smells so good I already changed my queue to include it next. It's a strong perfume, lasting for hours but never overpowering,LOVE IT.
08/22/2017
Love the light, airy smell, very feminine but has a dash of power to it. As a first time scentbird user, I was pretty impressed by how well I liked it