Lancome
Tresor Eau de Parfum Lumineuse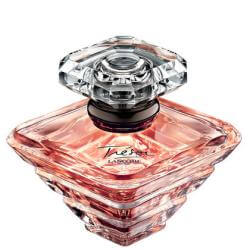 Get a 30-day supply of Tresor Eau de Parfum Lumineuse
for
$
14.95
Notify me once this scent is available
Share and earn free perfume
Notes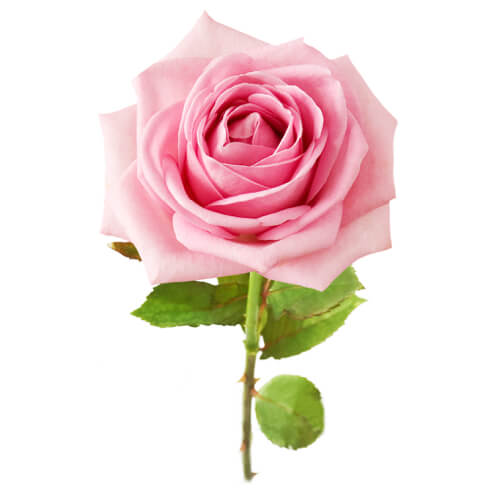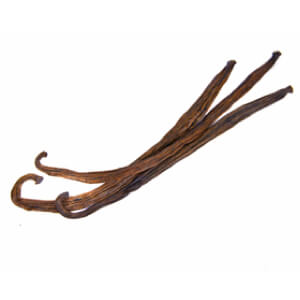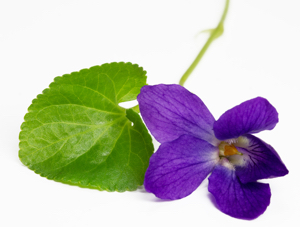 Description
Created in 1990 by Sophia Grojsman, the Trésor lineage now includes a new variation of contrasting luminosity: Trésor Eau de Parfum Lumineuse. A new expression of absolute love, celebrating yet another facet of the rose with its sweet freshness twist illuminated by a violet praline.
You may also like
Tresor Eau de Parfum Lumineuse by Lancome Reviews
12/08/2016
This is such a sexy scent! It reminds me of a jazz club with a cool saxophone player.
12/06/2016
It was good gos on a little old ladyish but smells great after about 5 min
12/05/2016
Love this scent
12/05/2016
I enjoyed this fragrance.
12/04/2016
I didn't particularly care for this one
12/04/2016
Smelled like my grandmother
12/03/2016
Not my favorite but a nice scent
12/02/2016
Very nice scent
12/02/2016
Love it!! 💞💞💞💞
12/02/2016
Always a favorite
12/02/2016
Awesome sensual and soft aroma.
12/02/2016
Love sexy yet sutle and love the just enough size bottle to try new every month
12/01/2016
LOVE this fragrance. It is my Go To at the moment.
12/01/2016
Smells like something you'd smell anywhere really. Not a scent that's very memorable to me.. Plus ULTA smells like Lancome all day everyday..
11/19/2016
I just received this today. I opened it up put two sprays on my wrist and I will say at first it smells very "old lady", however give it a minute to air down and it smells very deep floral and woody. I'm giving it a 3 simply because it's a bit mature for my taste, but it isn't a bad scent at all. I feel it's perfect for the holiday season we are in and it will fit nicely at a holiday party/family gathering. Definitely not a younger date night/teenage fragrance for sure though. So, if you're still in your teens/early tweenies you will most likely be turned off by this fragrance, unless you have an, "old soul".
11/16/2016
Still one of my favorites ever... I will buy it over and over!!!
11/12/2016
I can't identify exactly what the problem with this is for me, but the way the smell makes me feel is like I've been punched in the face by the perfume department at Macy's. it gives me an awful headache... It's an old lady smell for sure.
11/07/2016
I have always loved Tresor! Had taken a break from it while trying and using others, and i got mine in last months shipment. I LOVE it as much as i always have!! Such a sweet,but not sickeningly sweet warm comforting scent! I give this one 5Stars!!! All time fav!
11/07/2016
I liked as much as the Tresor original and family and friends glad i got so.ething new after YEARS with the original, however seemed not to last very long.
11/05/2016
Loved this. Very sweet smelling. Very strong when you first apply.
11/05/2016
A beautiful rich gourmand and sexy scent. Reminds me of the Carolina Herera Sexy perfume, but much less overwhelming and cloying.
11/04/2016
Never received
11/04/2016
Very nice fragrance. My signature fragrance is Flowerbomb. I did get many compliments on the Tresor.
11/04/2016
Very nice pleasant scent, not to strong or light, sticks with you all day and i got multiple compliments. Will reorder for sure
11/03/2016
I love the smell is delicate.
11/03/2016
I trully love this scent my mother wears it all the time wasn't to sure how it was going to do with my body chemistry but it for sure smells wonderful on
11/02/2016
wrong scent mailed
11/02/2016
Love this fragrance!!!
11/02/2016
I Love my perfume
11/02/2016
Rich and languid
11/02/2016
Beautiful scent, might even purchase the whole bottle!
10/27/2016
This smells amazing. Love it.
10/07/2016
Could not smell after a short time.
10/04/2016
It's ok , to small
10/04/2016
It's ok. Not my favorite
10/04/2016
not my favorite
10/04/2016
A light flower scent. Great for day time use. I get compliments when I wear Lancôme.
10/03/2016
I absolutely love my monthly sample, the scent is heavenly, plus my husband even likes it and he is really picky
10/03/2016
A nice scent. Does not impress me nearly as much as hypnose. Staying power just isn't there.
10/03/2016
The scent is very soft, and while a pleasant scent, does not have staying power. I am only 1/2 way through my 30 day trial of this scent, and I am more than 1/2 way through the trial vial. With other scents, I have at least 1/3 of the vial left when the new one arrives.
10/03/2016
One of my favorite perfumes
10/02/2016
I love Scentbird!
10/01/2016
It's starts pretty strong but faded nicely .
10/01/2016
I didn't like this one.
10/01/2016
This smelled great initially but dried down to smell like my grandma. Did not care for this at all. Tresor is my signature scent so I was hoping this would be a different take on the classic but I could find no hint of my beloved fragrance in here.
10/01/2016
Smell nice... I lov it
10/01/2016
I didnt get this perfume. I got another one and it was horrible!!!
09/30/2016
This has always been and always will be one of my faves!
09/30/2016
It was OK after every one told me I smelled wonderful lol !
09/16/2016
I little strong but nice
09/14/2016
I didn't like this very much! It was very strong to me.
09/02/2016
Lovin it so far
09/02/2016
So far this is my favorite, and could potentially be my signature scent. Love 😍 it!
09/02/2016
This smells really awesome! I have heard some people say that Scentbird does not send the real perfumes, but if this was in imitation, it was a pretty awesome one. Have been wearing Tresor for years and I thought it was great.
09/02/2016
Smells like old lady.
09/02/2016
Absolutely lovely. I felt sexy and pretty wearing this fragrance.
09/02/2016
I love this scent it's super elegant and lasts on my skin for a while.
09/01/2016
I love the Tresor perfume!😍
09/01/2016
Another one of my favorites. Strong lasting scent. My opinion is that it should be worn evening/night. However I wear it anytime. This perfume will stay with you through out the day or night. Jacqueline
09/01/2016
Absolutely deliciously sexy!
09/01/2016
Great perfume, love it!
09/01/2016
Awesome scent. It's a little strong for a little while, but once it dries its mellow and stays on all day. Will definitely be looking for a lighter scent like this one.
09/01/2016
It's an nice and elegant fragrance, a little to musky for my taste.
08/31/2016
great scent. will be purchasing again.
08/31/2016
It is a wonderful fragrance, but a little too sweet for me. After having it on for an hour it gave me a headache. Back to the drawing board.
08/30/2016
LOVE!!! It's a classic that I always come back to over and over!
08/30/2016
It's smell great, I've gotten compliments on this perfume
08/30/2016
Brought back memories of my sister Norma...God rest her soul..I am very pleased. Love scent bird
08/30/2016
Love love love it!!
08/29/2016
I didn't receive it yet!😡
08/24/2016
I mistakenly ordered this perfume thinking it was the "tresor" only. I liked the scent, but it's more of a winter smell.
08/23/2016
Fell in love with this scent after the first spritz. When I smell it, I think 'elegant', 'Chique' and 'Romantic'.
08/11/2016
Love this perfume 😊
08/06/2016
I've had Tresor before and the bottle I got from scentbird didn't smell like it at all. I'm not happy at all!
08/04/2016
Love it so much 😀
08/04/2016
I love love love this perfume. It's a little strong when you first put it on. But, give it 2 or 3 mins and it lightens up nicely. My husband really likes it. I'm real iffy about trying new perfumes but I am so glad I tired this one. It's a keeper❣
08/02/2016
The smell is a little too strong.
08/01/2016
I love, love, love, this scent. Lots of compliments when I have this on.
07/31/2016
Very nice scent
07/31/2016
I Adore this Fragrance it will last on a Women for hours!!!
07/30/2016
Very nice. Light, fresh. Office friendly, but not a favorite.
07/29/2016
Nice fragrance, a little too flowery but still nice. Like the original Tresor much better.
07/29/2016
Love love love it!
07/29/2016
I live this so much better than the original Tresor. It has notes that are reminiscent of La Vie Est Belle so if you enjoy that fragrance you will probably enjoy this as well.
07/12/2016
Lighter version of the classic. Very elegant.
07/07/2016
It was a little too sweet smelling on me.
07/02/2016
Very sweet smell
07/02/2016
Love this scent. Got so many compliments when I wore it.
07/02/2016
I'm just not sure this is s good one for me.
06/25/2016
I am on the fence about this perfume. I love and have used regular Tresor for 20 years, so I was hoping that Tresor Lumineuse would smell a lot like it. It smells awesome in the bottle, so i'm sure it's my body chemistry that doesn't mesh. Every once in a while I will get a hint of original Tresor but the rest of the time I don't care much for the scent. So I guess what I'm saying is if you love the smell of the regular Tresor just stick with it!
06/22/2016
One of my favorite.
06/03/2016
Absolutely love, love, love this fragrance!
06/03/2016
Smells wonderful and is long lasting.
06/03/2016
Very light and cute scent.
06/03/2016
Delicious very sophisticated scent
06/02/2016
Beautiful, just beautiful ❤️❤️❤️❤️ Makes me feel so fresh.
06/02/2016
I absolutely love this scent. So long lasting and very feminine.
05/30/2016
nice.. long lasting
05/06/2016
I really enjoy this smell. It matched what I like perfectly.
05/05/2016
Nice classic scent for day or night
05/05/2016
It's different for me something completely new! I love the way this perfume last on me the next day I smelled it. I have to purchase a bottle this perfume is great for evening wear
04/29/2016
Very pretty sent. It didn't have a long lasting effect with my body chemistry, but it was subtle enough for after bath and bed.
04/26/2016
A very nice "warm" fragrance that's A LOT on the sweet side. Hubby said he likes it on me, and that it reminds him of cotton candy. LOL!
04/25/2016
I had a sample of this perfume before and thought I had really liked it. When I got this one it was a little too potent for me!
04/24/2016
A little upset this is not the actual scent that was sent to me. I have added it again in hopes to receive it at some point!
04/08/2016
Love love it, Makes me feel beautiful just wearing this fragrence
04/05/2016
It's a nice fragrance but I won't be purchasing it.
03/29/2016
My all time favorite! Strong enough for you presence to felt, subtle enough to wear day or night.
03/01/2016
Absolutely love this perfume!
02/18/2016
I can honestly say I do not like this fragrance. It's a very older fragrance. I gave it to my mom. Very strong very sweet almost medicine smelling.
02/06/2016
It is beautiful ,totally delightfull.
02/06/2016
Very mature scent but sexy at the same time
02/06/2016
Love the smell
02/02/2016
This was sickeningly sweet on me. I wish I hadn't wasted this month's choice on something so wrong for me. If you're looking for something sultry and subtle, this is not for you.
01/03/2016
Its a Tresor light with some sweetness. Doesn't last as long as the original Tresor but still lasts about 6 hours.
12/31/2015
I LOVE this it gas a wonderful smell
12/31/2015
I love this perfume it is nice and sweet smelling. Not overpowering at all and lasts forever. Definitely going to purchase the full size.
12/30/2015
Better than the last few months. Sophisticated.
12/25/2015
very nice scent,
12/21/2015
Very nice smooth scent. Not over powering. Love it.
12/10/2015
The has been my favorite scent since my early twenties! Now at 44 I still go back to it!!
12/08/2015
Very strong, not my kind of scent
12/04/2015
Excellent fragrance for the grown and sexy. This wonderful and powdery scent can be worn anytime of the day or night.
12/03/2015
I love this perfume and found that it lingered on my skin for most of the day!
11/05/2015
Love Tresor , smells sexy 😎
10/29/2015
I didn't like this perfume as much as the regular Tresor. And it dissipates very quickly I felt. It's sweeter smelling than the original and weaker smelling once it dries.
10/29/2015
I use to wear this fragrance over 7 years ago and I loved it then; and I love it now. A very feminine and elegant perfume.
10/29/2015
This is a nice fall scent. It's not heavy as I like and the scent dissipated quicker than I expected. It has a sweet smell which I like. It's more of an everyday scent for me.
10/28/2015
So happy with this scent. Very feminine.
09/29/2015
I liked this but I dont love it.
09/04/2015
It was an ok scent
08/25/2015
loved this perfume so comforting and warm
08/04/2015
I've smelled this perfume a thousand times in store and was disappointed to find my scent bird perfume did not smell the same.
08/04/2015
I've smelled this perfume a thousand times in store and was disappointed to find my scent bird perfume did not smell the same.
04/22/2015
I like that this last a bit on me@ 1st it can be a bit to sweet&floraly but as it drys down it becomes fainter but not in you dont smell it way.you will still get a wave here&there..it reminds me a bit of prada candy with more floral thrown in with the candy/cake smell. like kinda like floral sweet tarts with a hint of powder & vanilla.